"All I've ever heard about flying with kids is horror stories. So, our first flight literally made me feel like falling into the fetal position with a bottle of vodka.
My children had never flown before. Sofia hates loud noises and is spooked easily. I was really worried.
But I want to tell you, that even though we read stories that makes us disappointed in humanity and makes us feel alone in the parenting world, sometimes there is good.
I met an older couple before our flight. They had the unfortunate chance of sitting next to us while we waited to board. Sofia is truly the devil's child and acted accordingly and I waited for the shaking heads and angry looks, but instead, they smiled at me. We talked and they told me they had three children too. They knew how hard it was. This was their second marriage because they both lost their previous partners. I told them about my anxiety about boarding and they told me life is too short to worry about the grumpy bums of the world. They distracted Sofia and made her feel special. They cuddled James and made Luca laugh. They were beautiful, and I joked to them that I hope they are seated next to us because they were a godsend.
I got on the flight and started apologizing to everyone, but when I looked into the eyes of everyone I apologized to, they were all too busy staring at the baby with love in their eyes. No one wanted my apology. They actually just wanted to cuddle my baby.
And there was another passenger, who was super tanned with beautiful blonde hair, she was a swimming instructor (I hope she sees this) who looked at me sympathetically when the kids were scared and when James cried, and she offered to cuddle him, and she did and we talked about life.
The staff came and checked on me and also offered to help anytime I needed it.
There were a few prolonged looks, but honestly the good people around us outshined anyone who wanted us to make us feel bad for our kids just being kids.
Not everyone is a horrible grumpy human. There is more good than bad.
And the older couple? The universe heard my plea and put them right in front of us and they were thrilled to be around our kids. They made our flight that much special.
People get it. They know that kids are hard, and honestly the ones who want to give you those head shakes and tuts, well they can go suck a fart.
Never let anyone make you feel bad for the normal behavior of a child."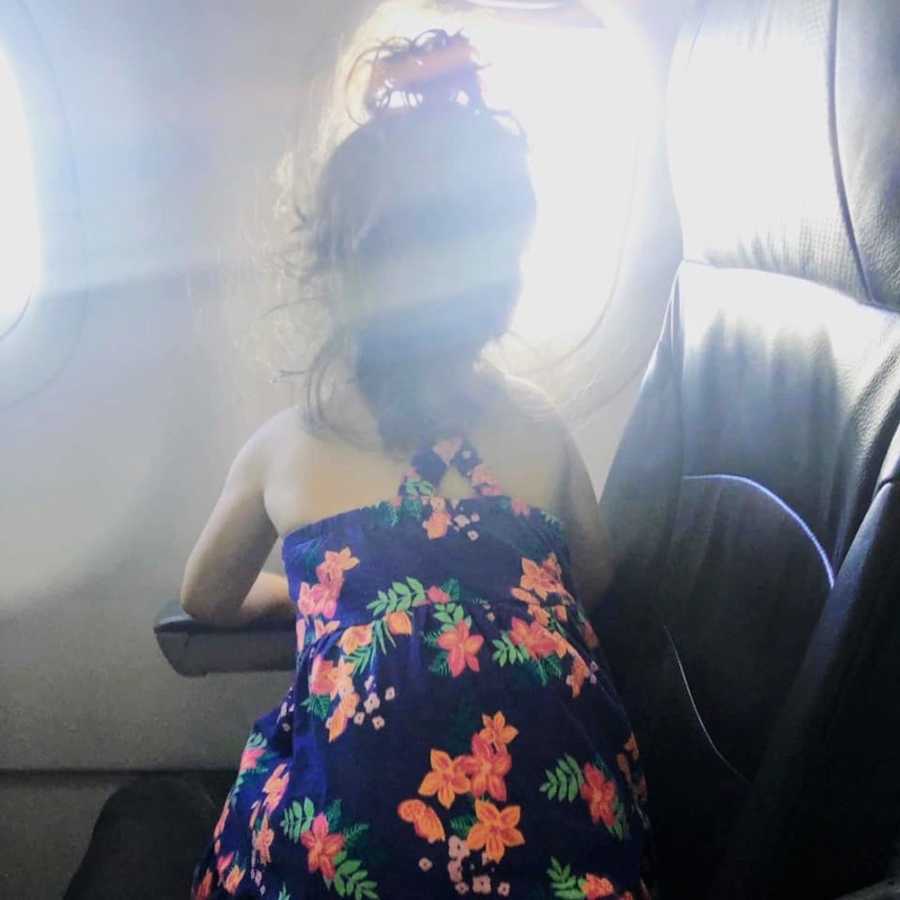 This story was submitted to Love What Matters by Laura Mazza of Mum on the Run, where it originally appeared. Submit your story here, and subscribe to our best love stories here.
Provide beauty and strength for others. SHARE this story on Facebook with your friends and family.