"'This isn't the body you fell in love with.' I said to him.
The body he fell in love with was toned, it had muscles, there were no stretch marks on my belly, none on my boobs, no gut from muscle separation.
The body he fell in love with fit into tight jeans, could walk into a shop and grab any size and walk out, knowing it fit.
This body now couldn't shop at those stores, and mostly wears leggings. His body stayed the same, but mine changed in every way. It isn't fair…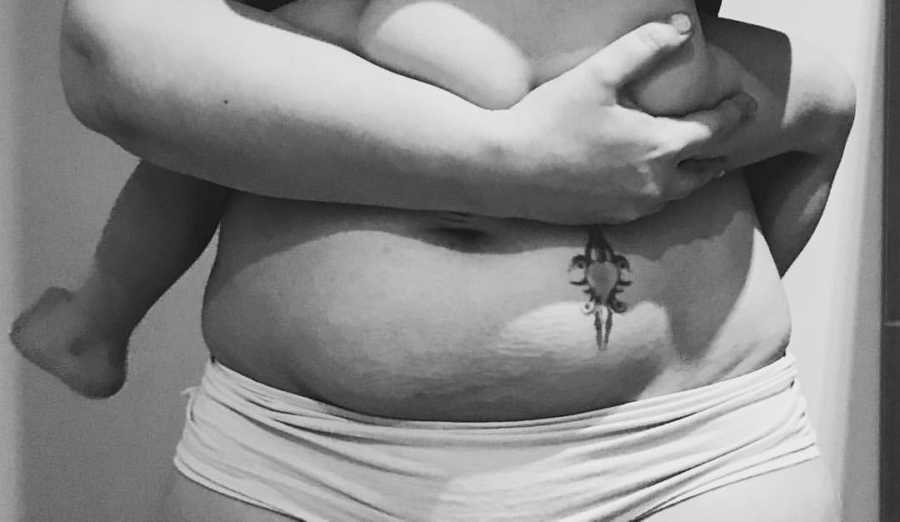 I stood in front of him, exhausted and broken, the tears welled in my eyes, 'This isn't the body you fell in love with.' Then he said, 'You're right. It isn't the body I fell in love with.'
He continued, 'Instead it's a body that grew our children, it fed our children, it comforted our children, it made life. Your body is the one I fall in love with everyday. I didn't know what love was until I saw this body and found out all it could do, so thank you.'
Do not be ashamed of what you have, or what your mom body looks like, there's plenty of time to give up cake in the future, for now, enjoy the moments you have, and enjoy the fact that you have made something that is worth every stretch mark and every dimple.
If you needed a reminder, this is it, this body you have now. And it's worth every bit of love and more."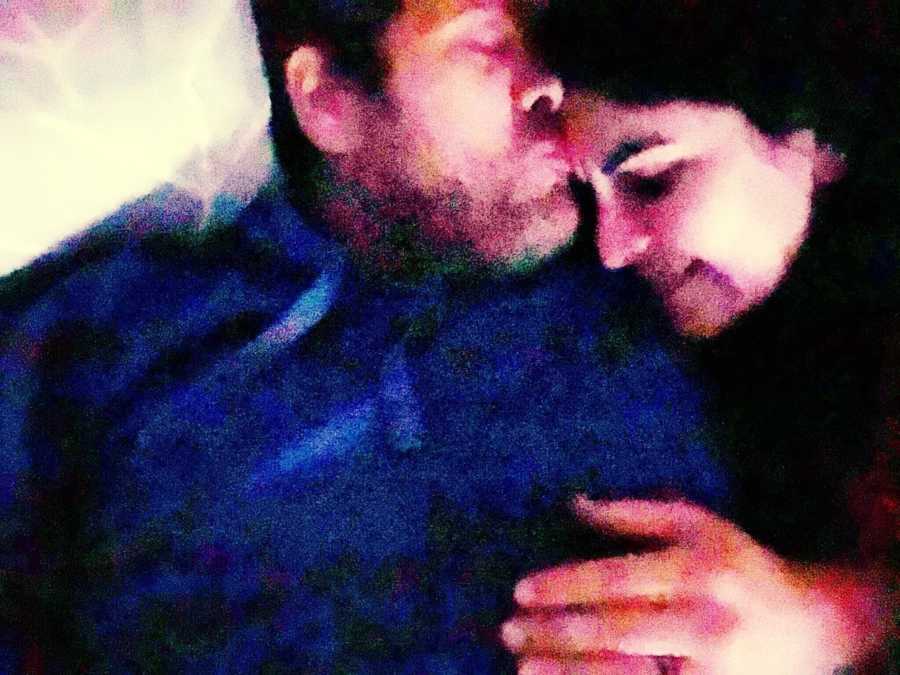 This story was submitted to Love What Matters by Laura Mazza. You can follow her journey on Facebook and Instagram. Subscribe to our free email newsletter, Living Better—your ultimate guide for actionable insights, evidence backed advice, and captivating personal stories, propelling you forward to living a more fulfilling life.
Read more stories like this:
'I send mind blowing messages that get him going. 'Hey, buy the super absorbent pads, it's raining Niagara Falls over here. And the baby vomited in my mouth, so some mouthwash, too.': Mom hilariously recalls differences in sex life after you have children
'No one is cleaning their house every day. No one is having sex every day. We are ALL losing our crap.': Mom insists 'you're amazing' at motherhood even when it doesn't feel like it, 'To them, you are everything'
'The day a woman stops asking for your affection is the day that means she doesn't want to fight anymore. Put your phone down, look at her and listen.': Woman advocates for healthy relationships
Provide beauty and strength for others. SHARE this story on Facebook with your friends and family.