"I'll start off by introducing myself. My name is Patrick J. Rhodes and I provide free meals for my local healthcare heroes. My life journey began in Gary, Indiana. My family were military so I called various states my home. Strong morals and good character became focal points throughout my life. I was taught to trust God even when I didn't know how to. I learned as I got older having faith and being a man of your word would guide my life for the better.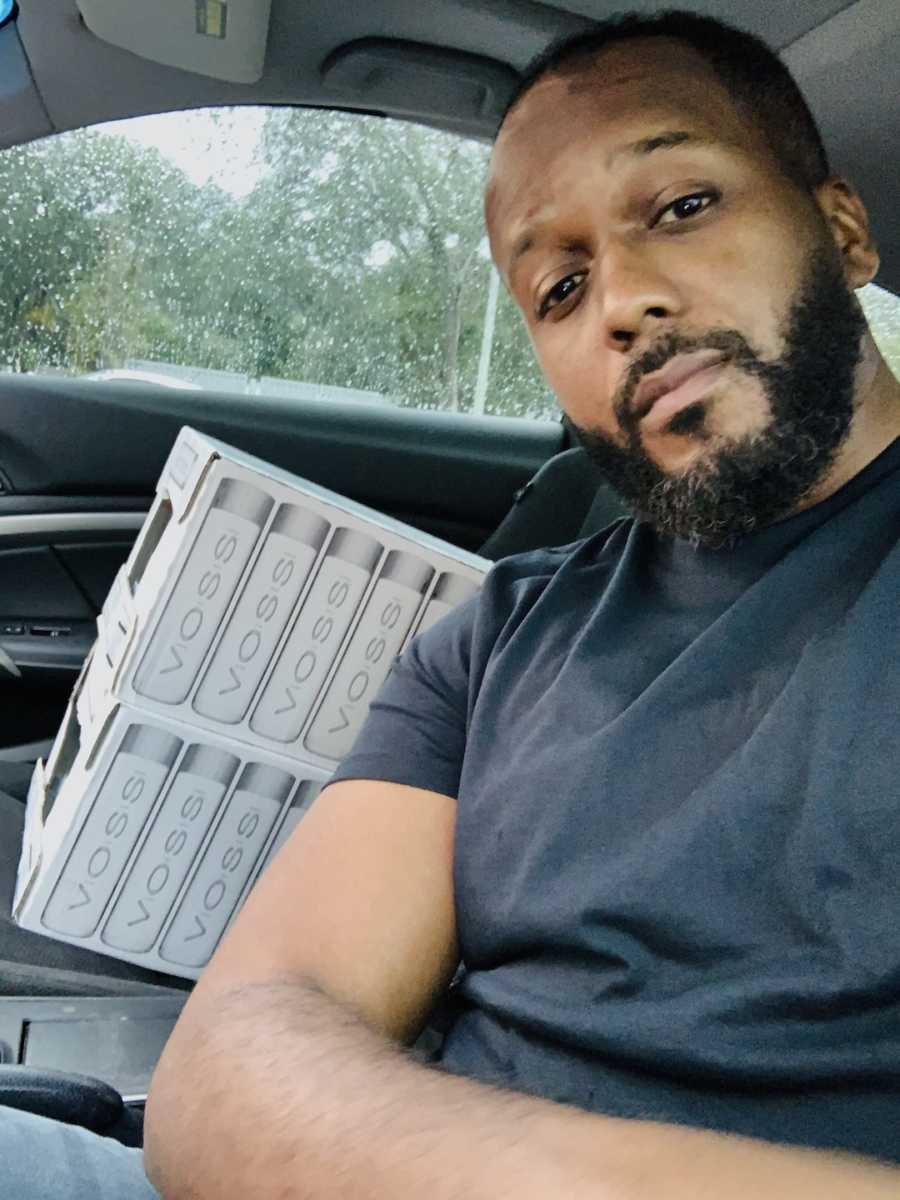 My family set their eyes on Florida as a place of retirement. I thoroughly enjoyed the Sunshine State, although I had to get adjusted to the warm climate. My search for a stable career didn't come easy. I took temporary and minimum wage jobs because I knew a man had to work and work hard. My big break came in 2008 when I landed a job working in loss mitigation. Now here is when I get introduced to social responsibility. A couple of times a month, I would volunteer for various events in my community. While giving back, I felt this special feeling I'd never felt before. I felt alive.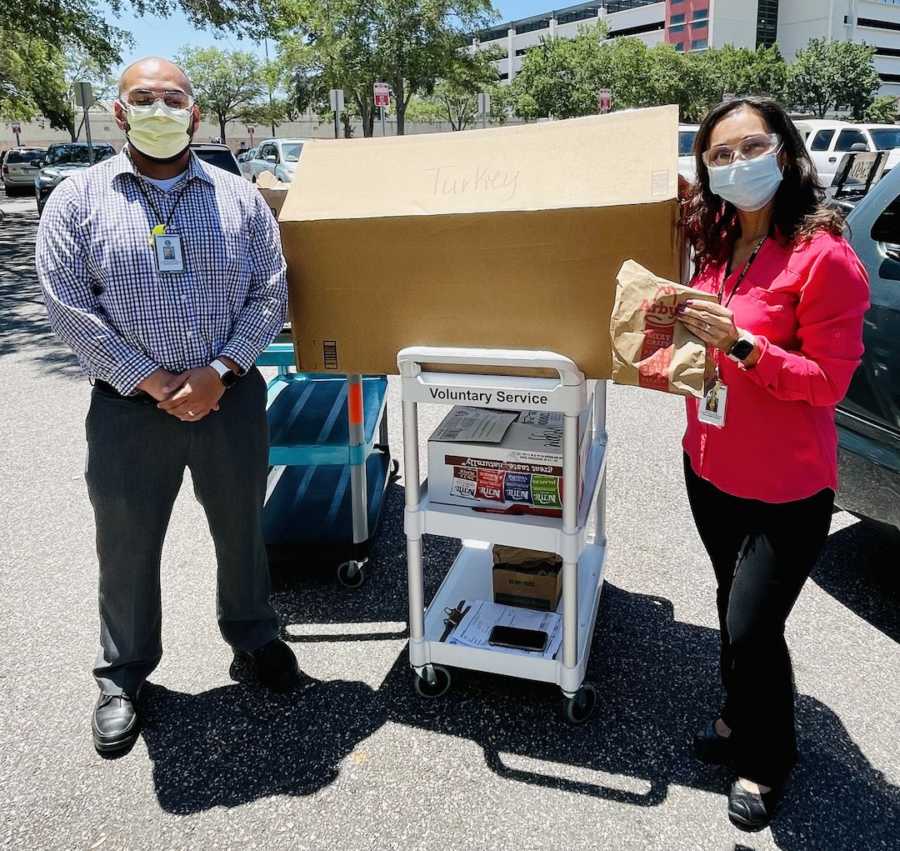 So let's fast forward and talk about the beginning of 2020. I don't anyone was prepared for what was to come. My heart sank when I heard of this deadly virus know as Covid-19. This mysterious virus was killing people all across the world in rapids numbers. I'll never forget the night I turned on my television and saw nurses and doctors covered from head to toe in personal protective equipment (PPE). I've never really thought about how many hours our healthcare and frontline workers put in every single day. This pandemic really opened up my eyes and heart for frontline workers. The next day, I knew what I wanted to do to help.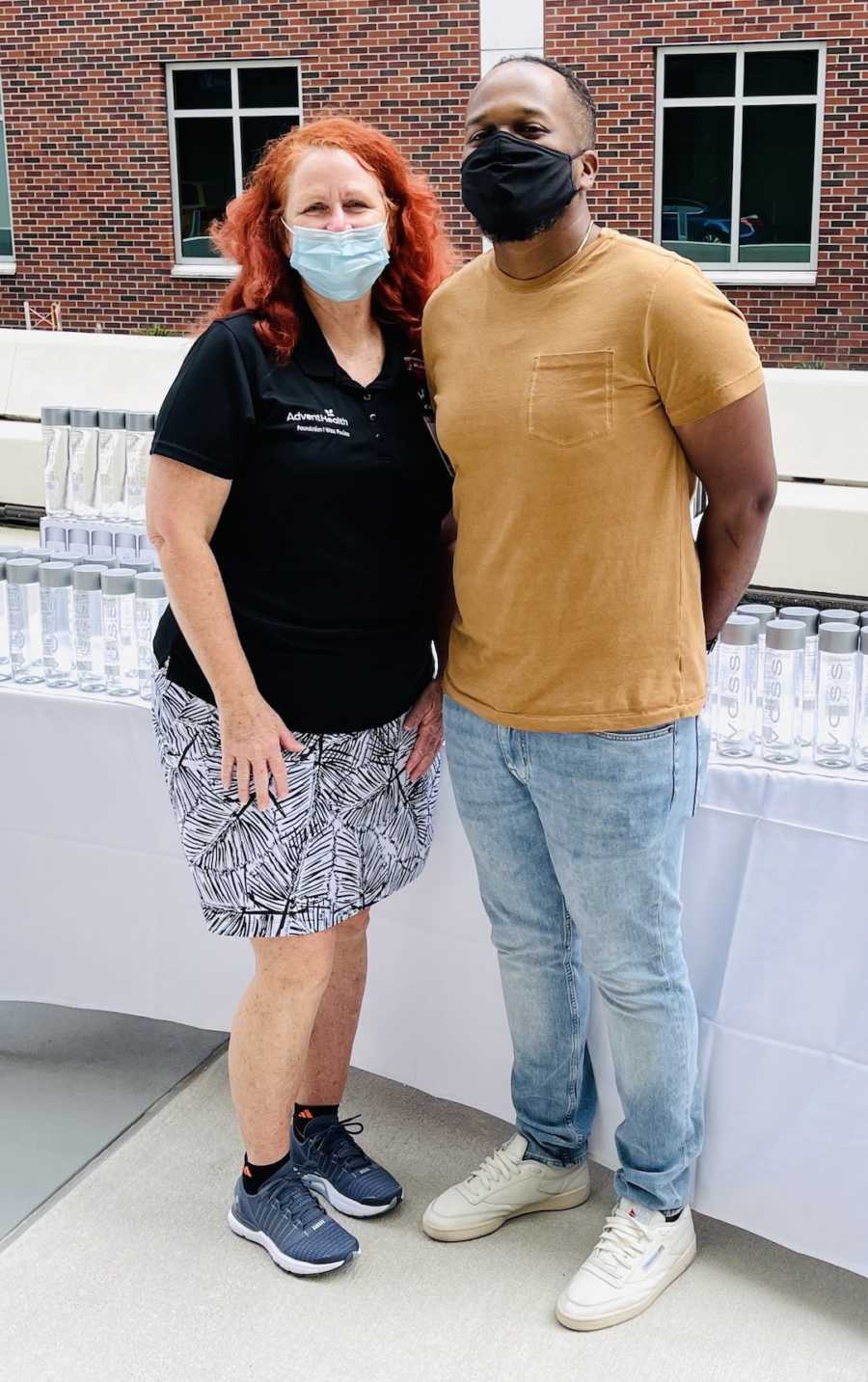 I googled local hospitals in my area and found one main facility with many other locations throughout the city. I found a contact email for the donations department and reached out. I wrote in my email I admired the strength of our healthcare workers and I wanted to buy a few of them lunch that week. I received a reply back that very same day. The donations coordinator was very excited that I had reached out to offer some support. I immediately arranged for three large pizzas to be delivered to one of the facilities that weekend. I had a few extra dollars to spare so it was a pleasure to offer my assistance.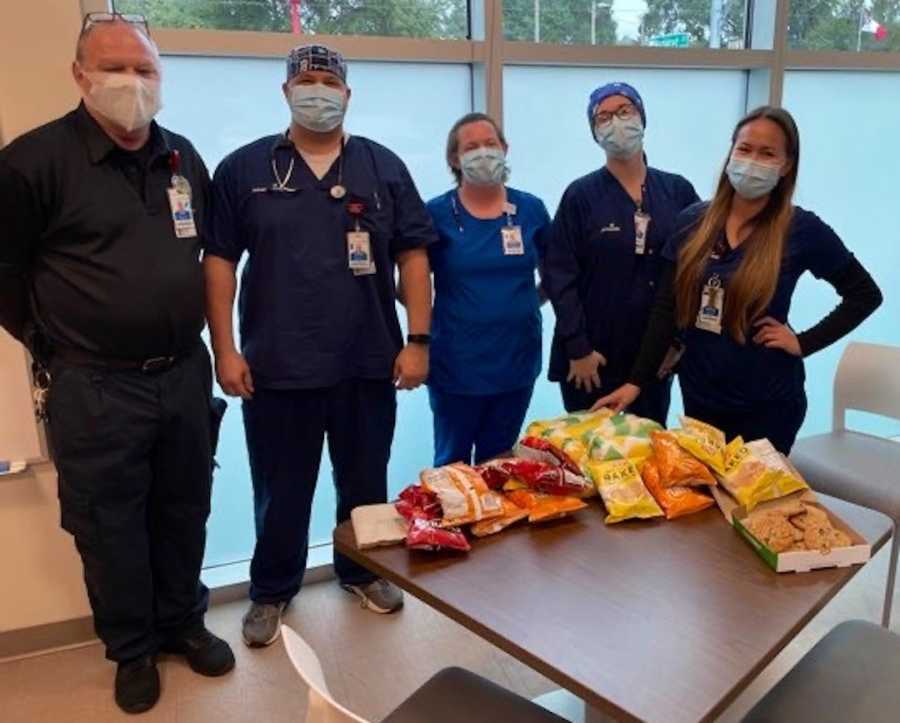 A few days past and I receive an email from the foundation coordinator expressing her thanks and a picture of the staff enjoying the pizzas I sent. This email warmed my heart and I immediately knew I wanted to buy lunch again the following week. I talked it over with my wife and she was totally on board with pitching in. Soon after we were sending pizza deliveries once a week to various hospital locations in the surrounding area.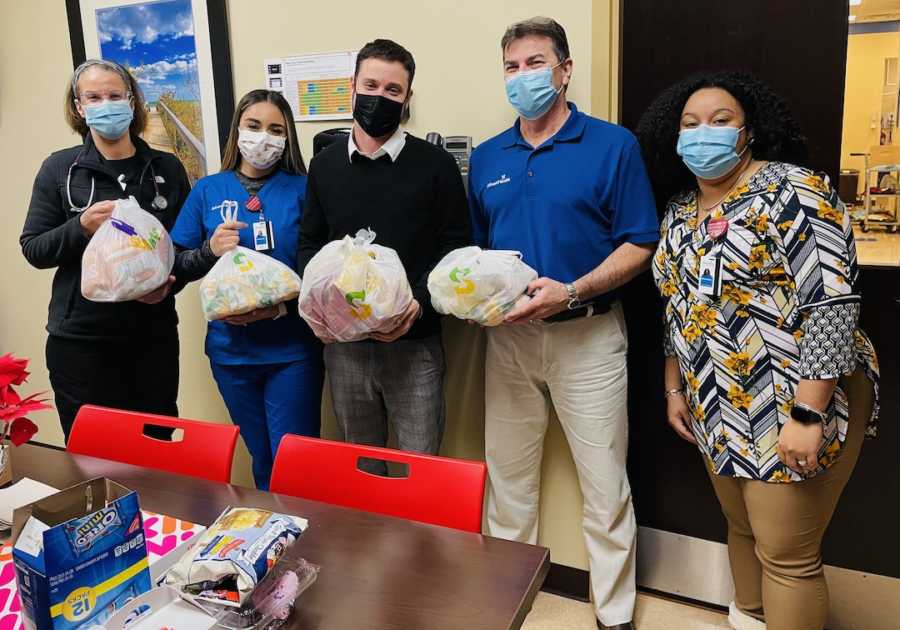 I knew I wanted to keep the lunch delivery going so I created a campaign and called it Lunch For #HealthcareHeroes. I sent text and Facebook messages to everyone I knew asking for donations to buy lunch for our healthcare heroes. At this point I no longer called them workers, I referred to them as heroes.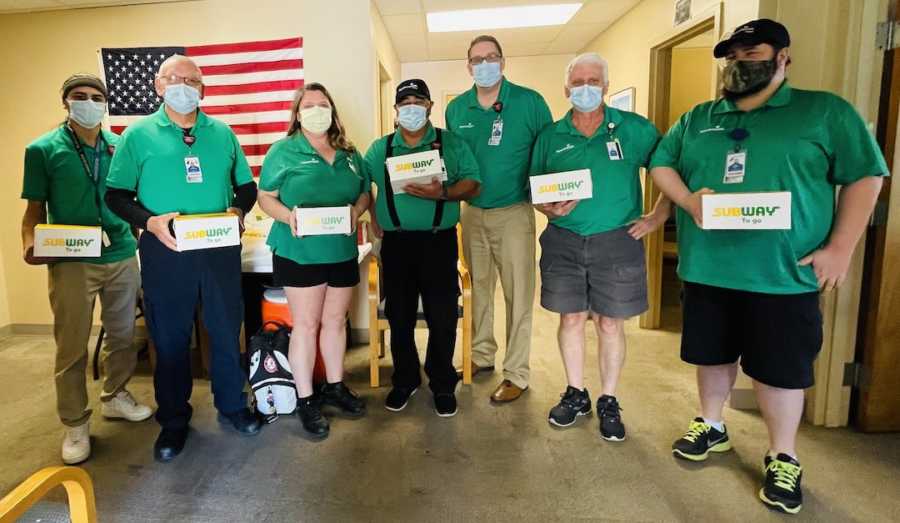 I am so fortunate to have an amazing group of friends, family, and colleagues. The donations came in and I was setting up lunch deliveries every single week. I felt a sense of purpose and this became my mission.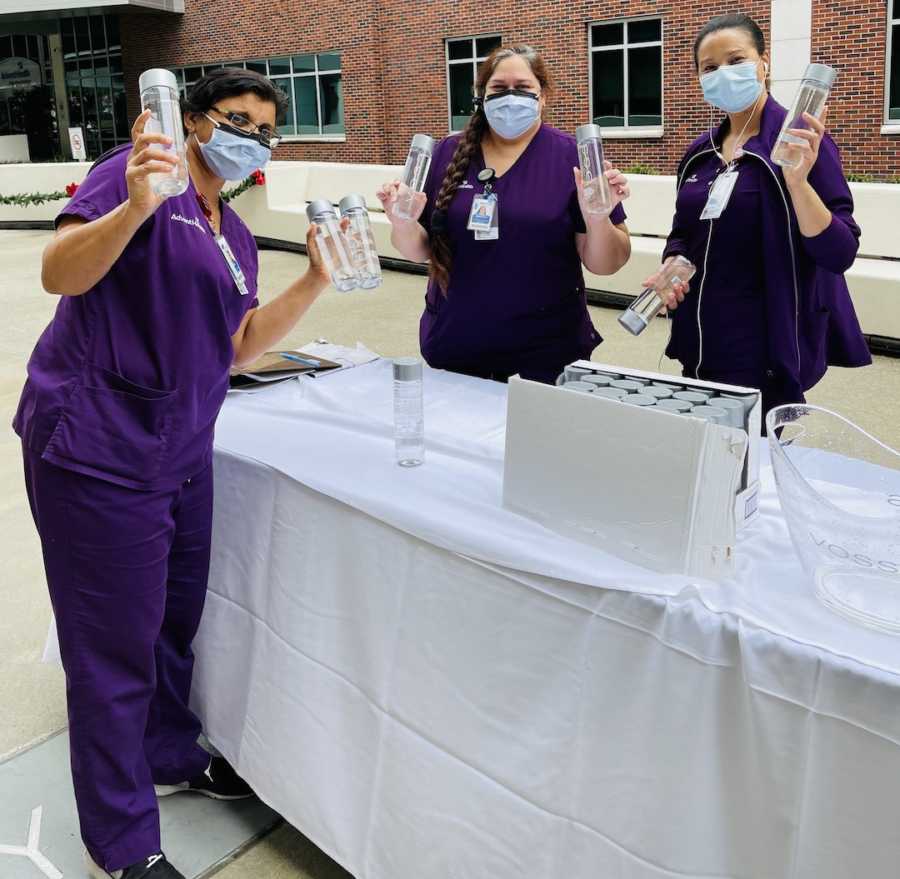 The foundation coordinator was amazing at setting up all lunch deliveries and keeping things organized. Due to Covid restrictions, I couldn't hand-deliver these meals, which made me feel down. At this point, I really wanted to thank these heroes in person. A couple of months of deliveries went on and by this time, I'd established a social persona as Patrick 'The Giver.' I created a website, Twitter, and Instagram page to post my acts of kindness towards local healthcare heroes.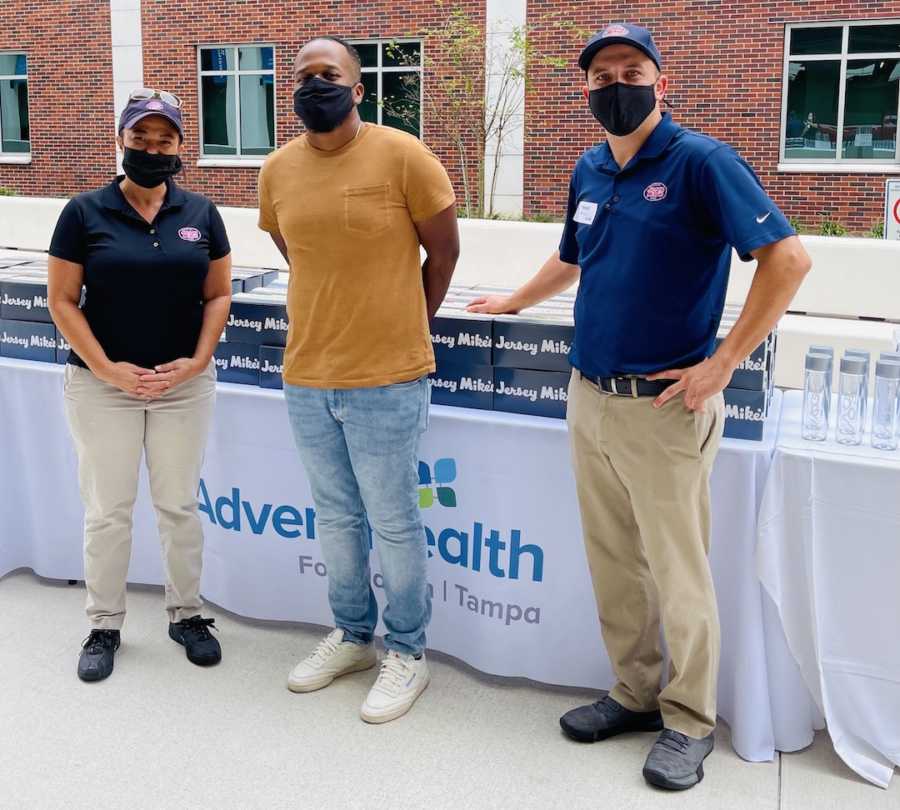 A few months went by and I received word via social media Dwayne 'The Rock' Johnson saw my acts and kindness and wanted to do something special for me and the healthcare heroes. He and his team sent our local hospital 200+ meals and beverages for some well-deserving frontline heroes that month. This was a complete surprise and his kindness gave me a boost to keep going.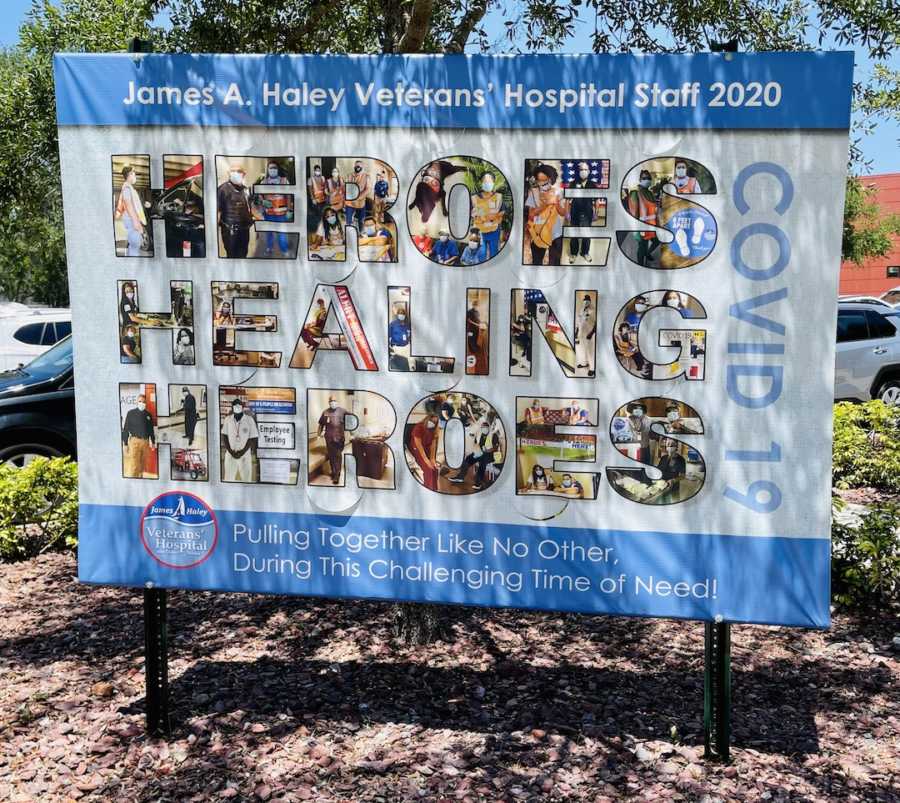 My recognition in the city is starting to grow and local news stations are picking up my acts of kindness. I'm now building a rapport with restaurants and businesses in the surrounding areas. I remember emailing numerous organizations asking if they'd like to help my local healthcare heroes with a donation. I receive so much support by simply emailing.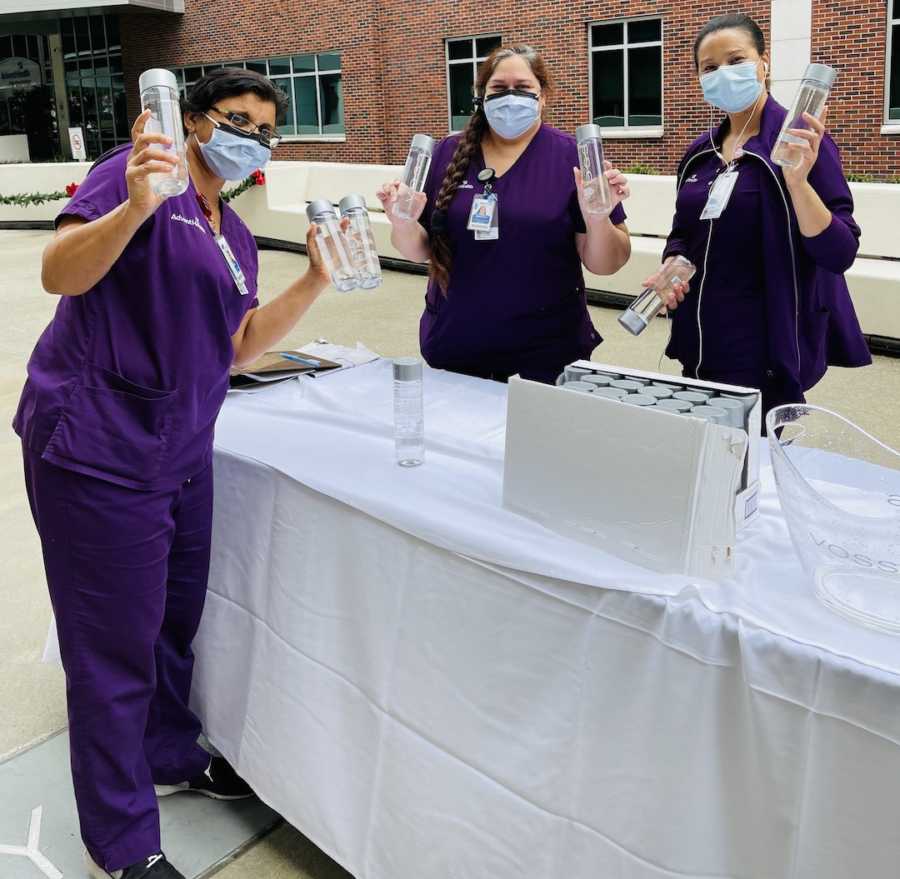 By this time, it was January of 2021 and I tweeted out I was going to hand deliver over 2,021 free meals to healthcare heroes. I had no idea how I was going to accomplish this. I have an older car, and it's a coupe. So that's not much space to hold this many meals.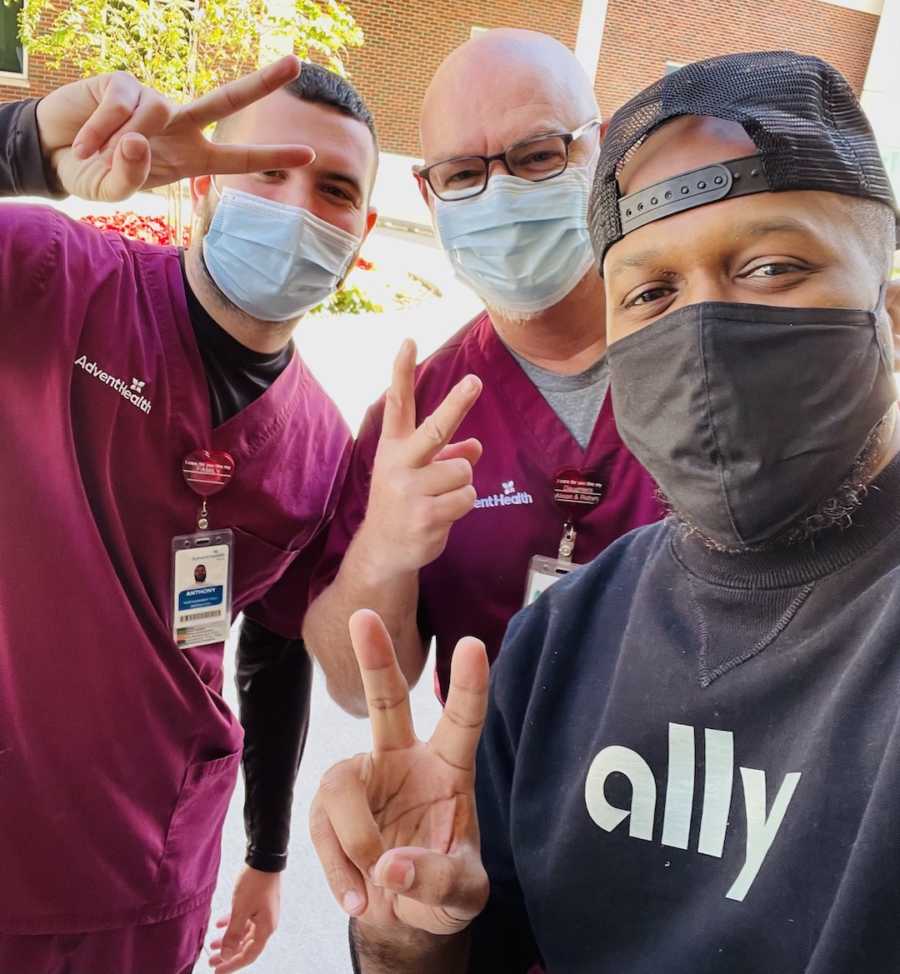 Well, it's amazing how manifesting works. I caught the attention of one particular origination who sent me an email. In the email, they stated they wanted to help me reach and or exceed my goal of providing 2,021 meals. My hearts leaped with joy. This news is nothing short of a miracle.
To date, I have hand-delivered roughly 590 free meals to healthcare heroes at Advent Health Tampa and James A. Haley Veterans Hospitals. I look back to a year ago and say it all started with a few pizzas. I'm so blessed to be healthy and surrounded by people who love and support me. I'm on a mission to provide 2,021 free meals to healthcare heroes this year. Let's go make a difference together."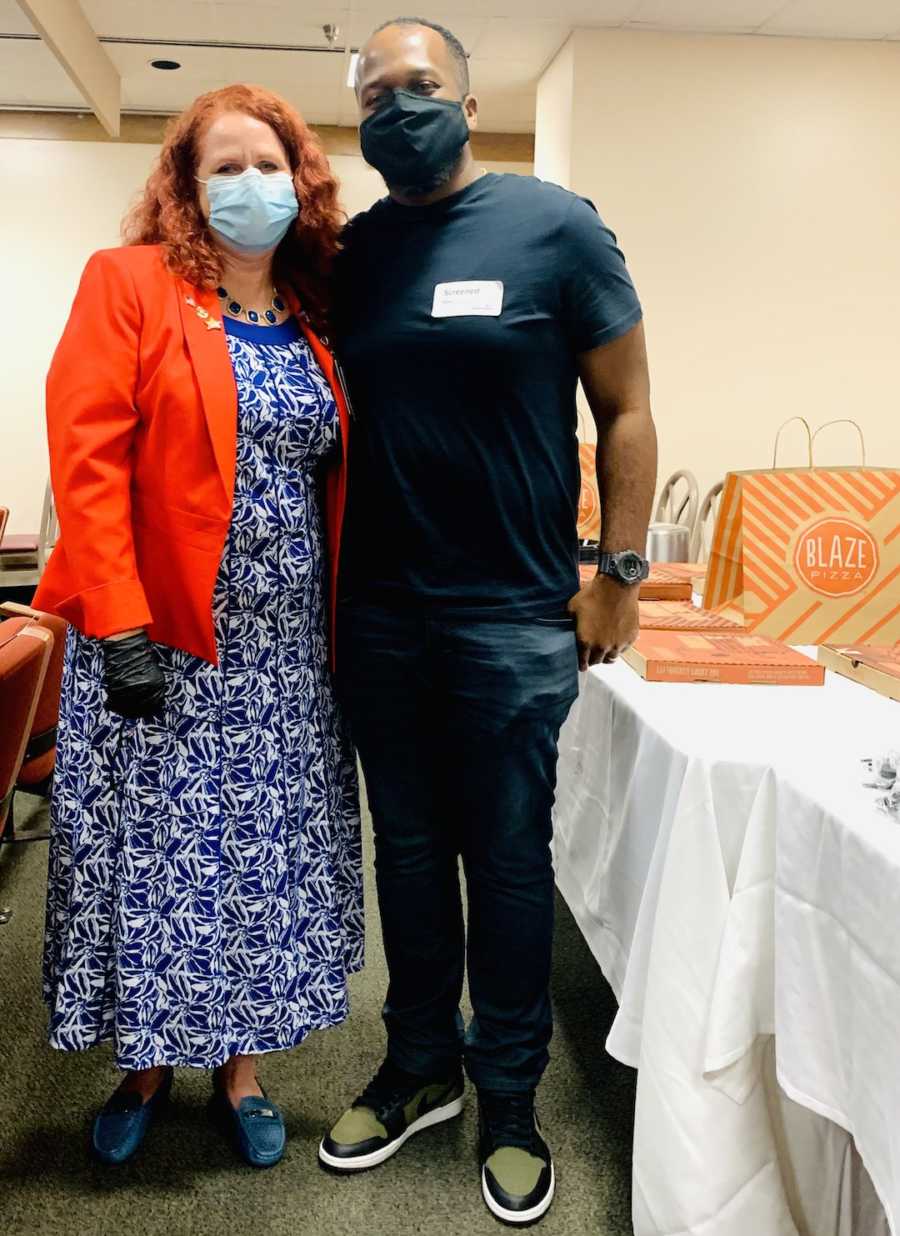 This story was submitted to Love What Matters by Patrick J. Rhodes of Tampa, Florida. You can follow his journey on Instagram, Twitter, LinkedIn, and his website. Submit your own story here, and be sure to subscribe to our free email newsletter for our best stories, and YouTube for our best videos.
Read more stories like this here:
'The elderly woman's voice started to break: 'You saved us and I just wanted to say…THANK YOU.': Woman shares heartwarming moment with veterans, 'We are ALL Americans'
'Am I going to be able to do this forever?' I wasn't ME. I felt let down and abandoned. The anxiety was horrific.': COVID-19 nurse encourages healthcare workers, 'We'll get through this'
'She squeezed my hand and mouthed her first words: 'I love you.' I started to sob. Tears were running into my N95 mask.': Nurse gets touching thank you after COVID-19 patient survives 21-day battle
Help us show compassion is contagious. SHARE this story on Facebook with friends and family.