"I have had three miscarriages. It's still hard to say that and even harder to really believe. My reality is other women's worst nightmare. I am the woman other women say, 'I'm so sorry' and 'I can't imagine' to. Even women who have suffered from one or two miscarriages say that to me… because they know how hard one loss is. They know the grief, the aching heartbreak, the overwhelming disappointment and sadness, and even they can't imagine having to overcome and survive it multiple times… over and over again.
Before my losses, I don't think I understood how strong I could be. I remember thinking after my second loss, 'I don't know if I could go through this again, I think it would break me.' Yet here I am after three losses… a WARRIOR who now knows, without a doubt, she can and WILL survive ANYTHING.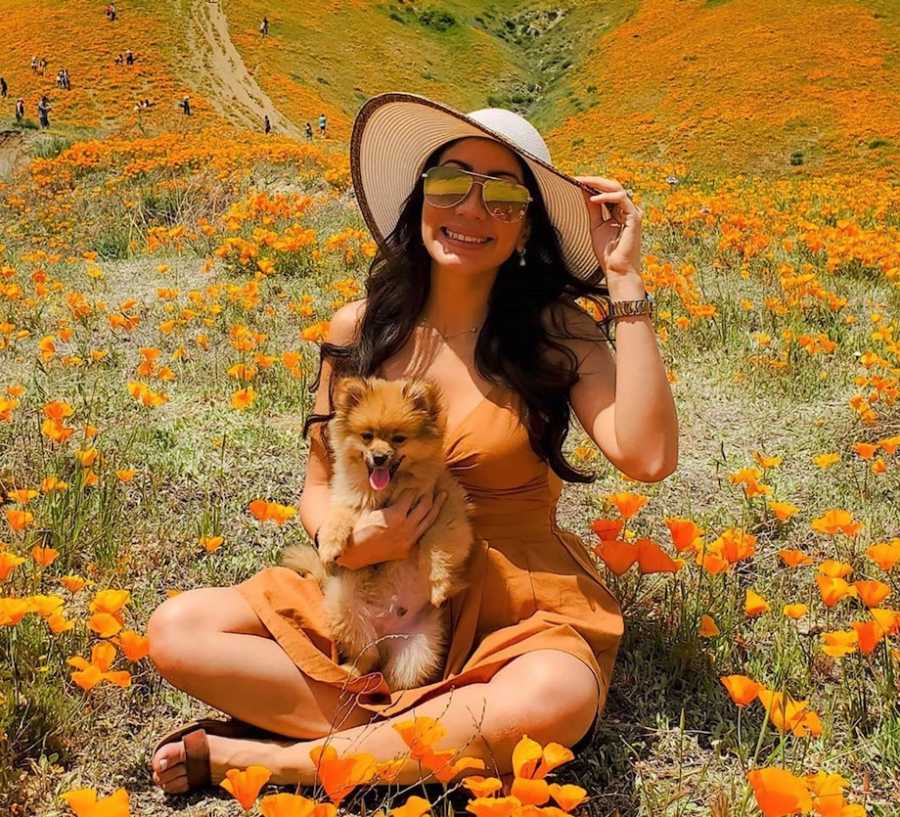 The process of becoming stronger is painful. It's uncomfortable. It hurts and it's hard. But once you immerse from the depths of grief, it's like a rebirth takes place and a new you rises. Our greatest struggles force us to become stronger because through them we develop new strengths.
It all started when I was 10 weeks along with my first pregnancy. We went to a routine ultrasound and found my baby had stopped developing. I was so hopeful it was just a fluke and next time would be different, but in the months after my first D&C, I began to have trouble with excessive bleeding and started seeing signs something was wrong. I told my doctor I thought I was bleeding excessively but she assured me a heavy 'period' could be normal after a miscarriage. So I waited because I thought my body just needed time to balance itself again.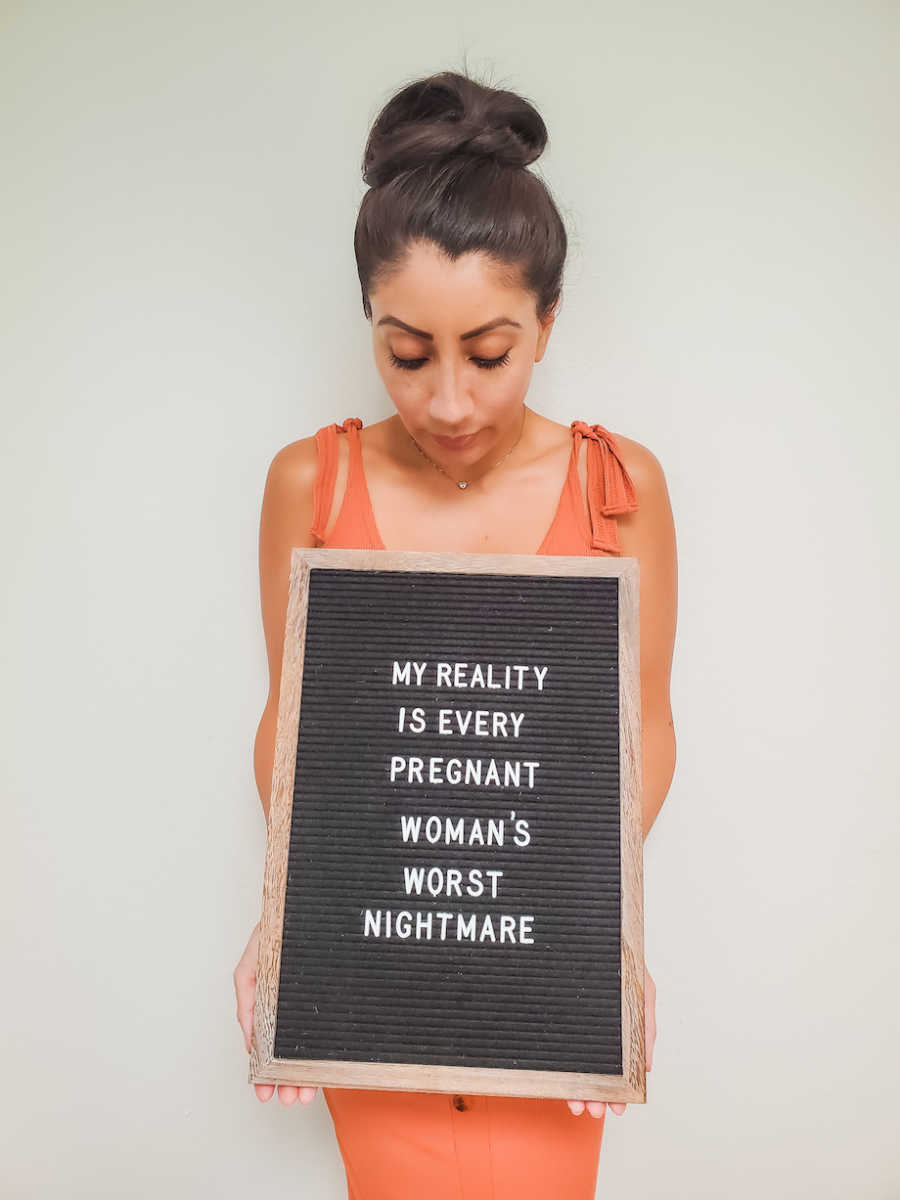 Long story short, over the period of about 3 months I lost 2 liters of blood. I fainted at home. The ambulance had to be called because I could not stay awake and I needed two blood transfusions and had a second D&C. I was traumatized and it took me 9 months before I felt ready to try again. We were able to test after the first D&C and found there were no abnormalities in the fetus so even with the bleeding mishap, my doctor was still confident it was all a fluke. After a 9 month break, I became pregnant again but at about 6 weeks along, I began to slowly spot and eventually miscarried again.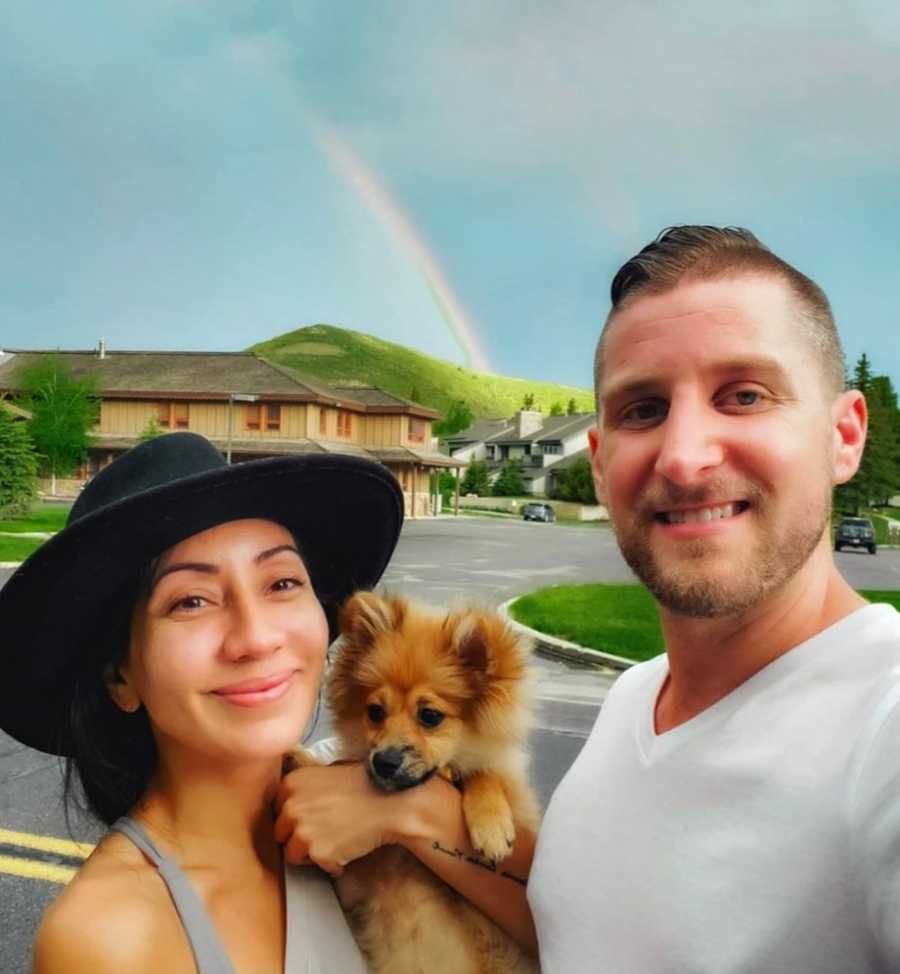 At this point, my doctor ran different blood work and we found I have APS (Antiphospholipid Syndrome). This is the reason I kept bleeding because of the coagulation issues I had. APS is a blood clotting disorder that can put women at a 70-80% chance of either miscarriage or stillborn (if the pregnancy is not monitored). Due to my diagnosis, she told me I would be a very high-risk pregnancy and referred me to work with a Reproductive Endocrinologist. We decided to put me on a very low dosage of Aspirin to help thin my blood. Unfortunately, that was not enough for my body and I went on to miscarry my third pregnancy. The R.E. ran further tests on me and found in addition to APS, I also have lower AMH and MTHFR.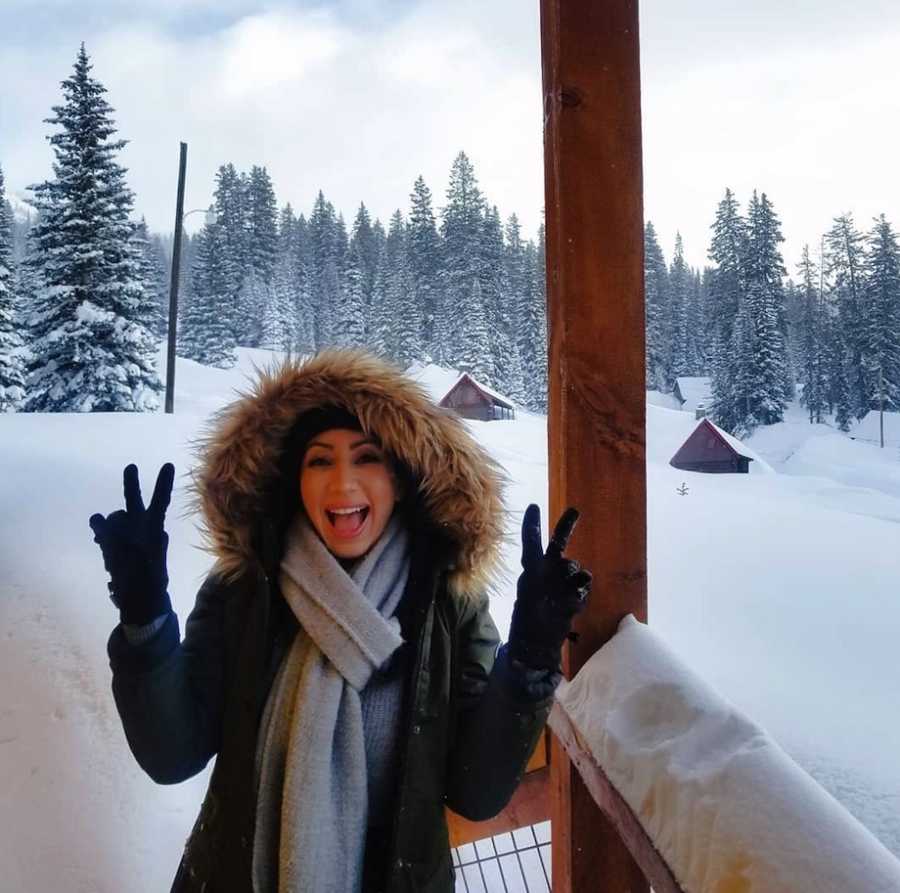 I have been on a break from trying for almost 4 months now. We decided to give my body time to recover from it all. Miscarriage is so much more than most people realize. There is a grieving process. In addition, it takes time for your body to re-adjust and balance its hormones. It could take weeks or even a couple of months for your body to realize it's not pregnant anymore. So even if your mind is eager to carry-on, it might take your body a little bit longer to catch up.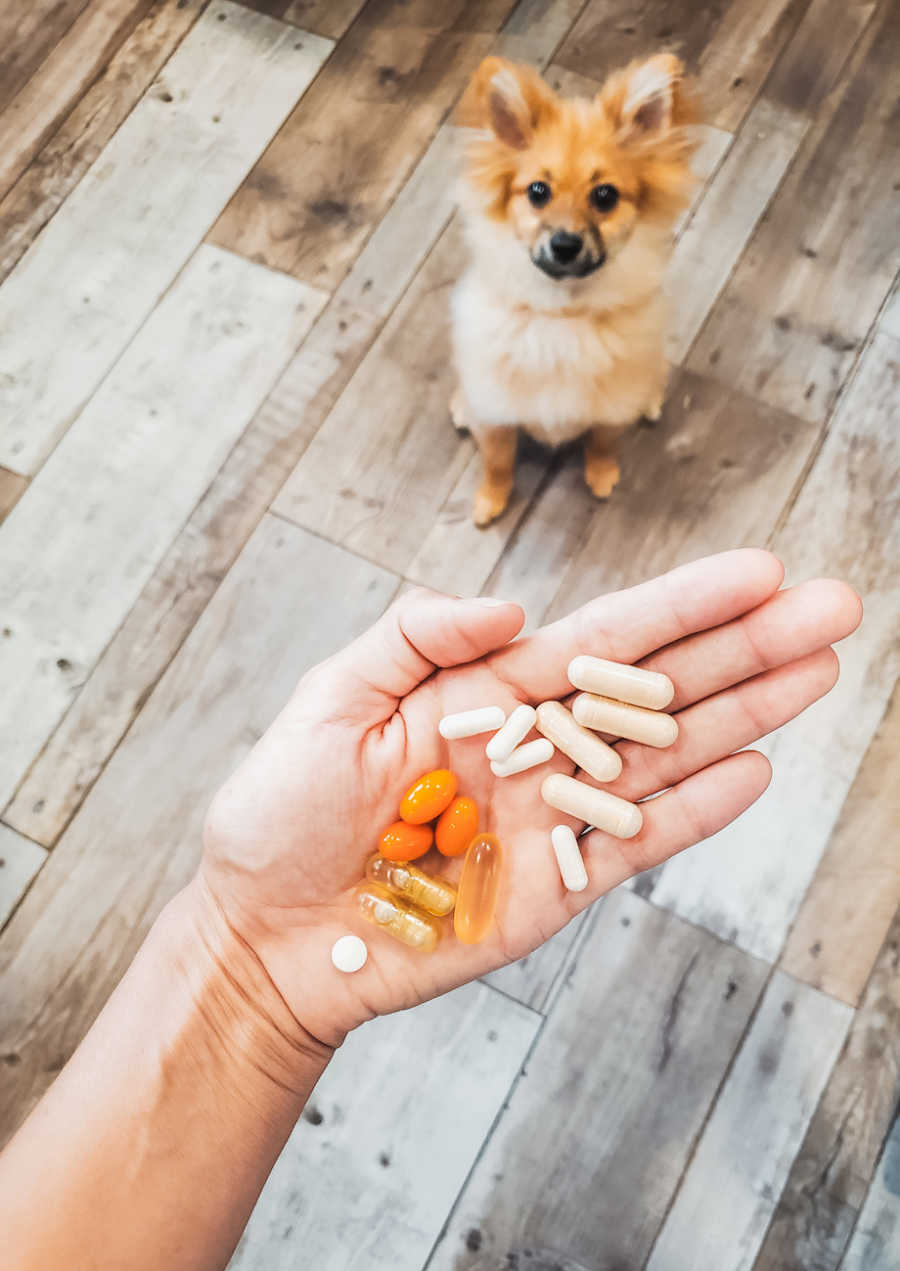 During the 4 months I have given myself to recover, I have focused on a few lifestyle changes that could help my specific issues. This journey has been my greatest life lesson and I wholeheartedly believe it is NOT a coincidence I am a woman who has suffered multiple miscarriages and happens to have a background in Relationship Coaching and family therapy. Now that this has happened to me… I feel it is MY PURPOSE to be a voice in show of support for my sisters.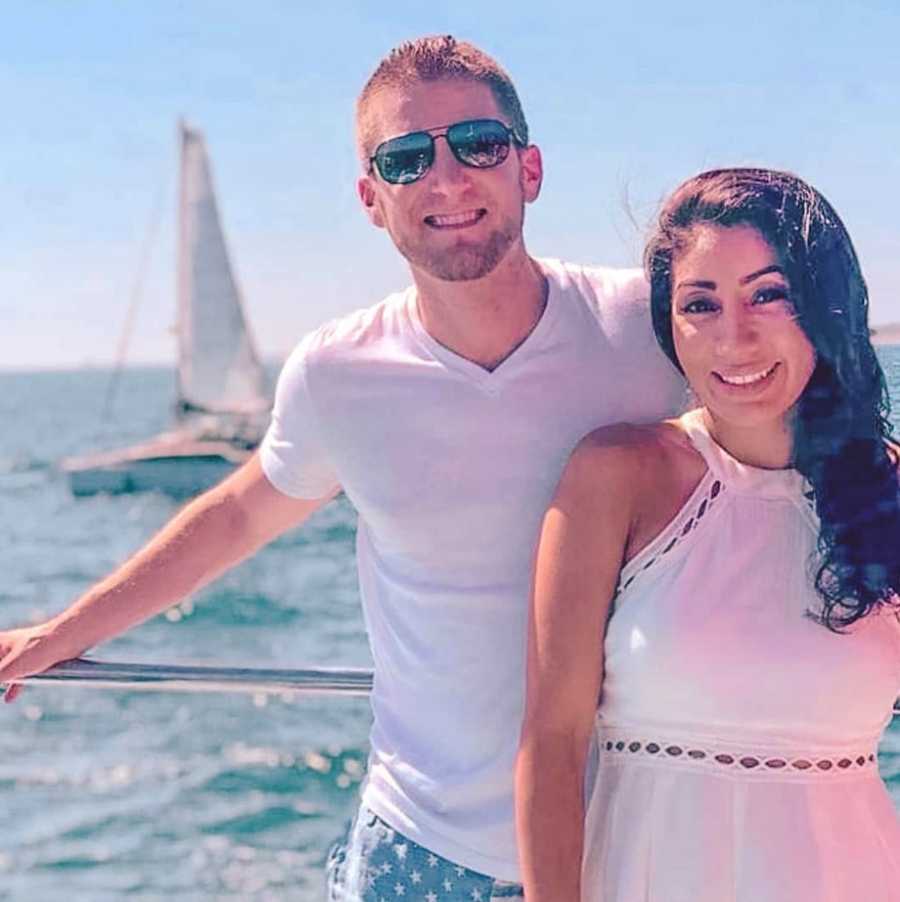 This experience has filled me with so much grace not just for myself, but ESPECIALLY for others. As a result, it has become my passion to spread awareness and do my part to normalize taboo topics such as infertility and miscarriage because too many of us go through these struggles and most women do it in silence. I use my Instagram page to speak candidly about my experiences, share tools I obtained through my education, and host lives to share resources for this community in hopes of helping somebody/anybody.
My mission is to empower women by providing resources so they can educate themselves on these things. I invite you to connect with me and join my community. There are too many of us going through this to have to go through it alone."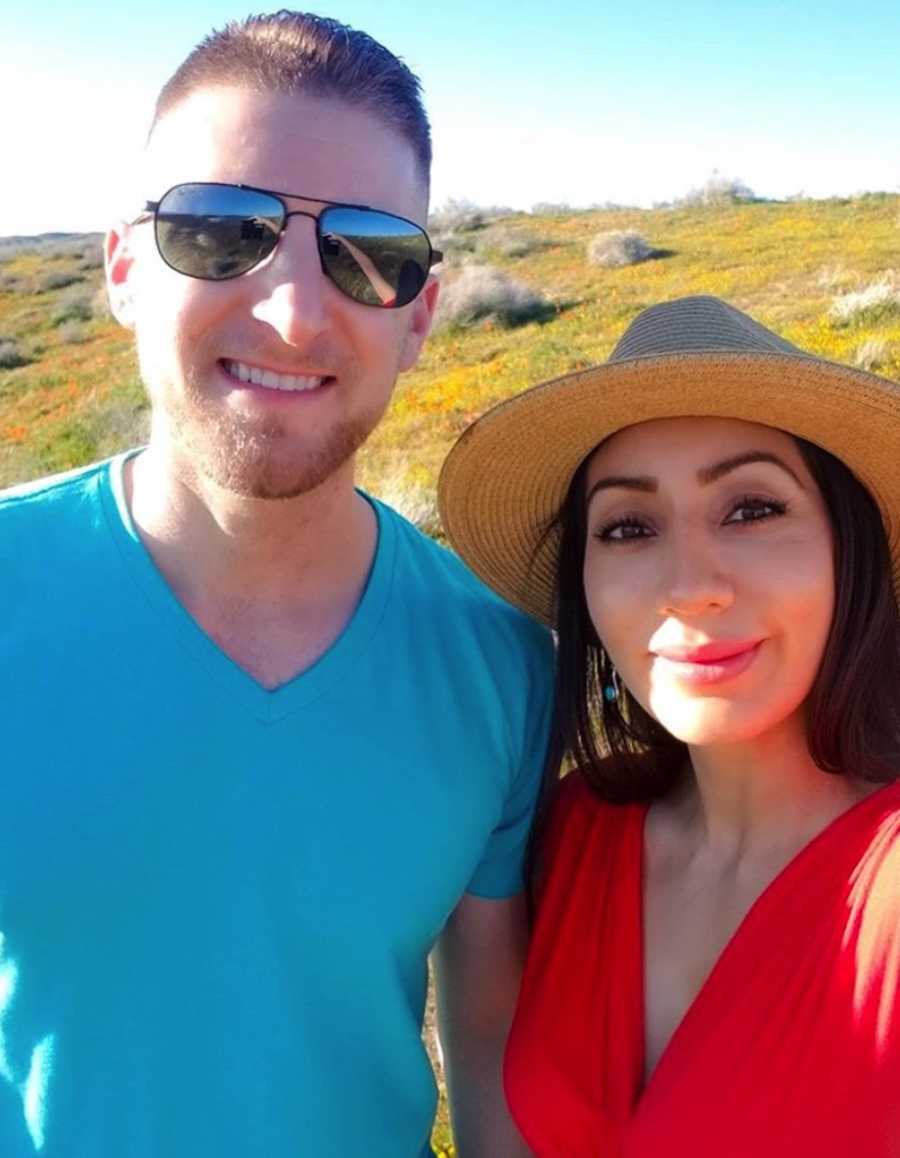 This story was submitted to Love What Matters by Linny from Los Angeles. You can follow their journey on Instagram and their website. Do you have a similar experience? We'd like to hear your important journey. Submit your own story here. Be sure to subscribe to our free email newsletter for our best stories, and YouTube for our best videos.
Read more stories like this:
'To the nurse who held my stillborn baby, unfazed by the appearance of a tiny child born 20 weeks too soon. You stroked those itty-bitty fingers and toes. You talked about those eyes.'
'You won't 'get over it.' And you shouldn't. My grandma still gets choked up about her angel baby.': Woman suffers twin miscarriage, 'I talk to our babies every day'
'He had 'no idea'. I waddled up the driveway with terror of dropping my insides out on the cement.': Woman recounts emotional miscarriage, 'My husband was pale, quiet'
Spread beauty and strength for others. SHARE this story on Facebook with family and friends.