"I am looking for breast milk donations for my daughter, Adelaide. We are almost completely out of milk for her. She has been drinking donor milk since my leukemia diagnosis and subsequent start of chemotherapy.
On January 26th, 2018 I was diagnosed with Acute B-Cell Lymphoblastic Leukemia. For a few months I'd been experiencing symptoms; I was extremely tired, I had bone pain, bruising, and migraines. I attributed this to having my final baby Adelaide who was just 4 months old at time of diagnosis as well as working up to 80-hour weeks as a nurse.
I went to the ER expecting to find out I was anemic, get treatment and be good to go. Instead I got that diagnosis… cancer. To say it was devasting doesn't fully do justice to how all of our worlds were turned upside down.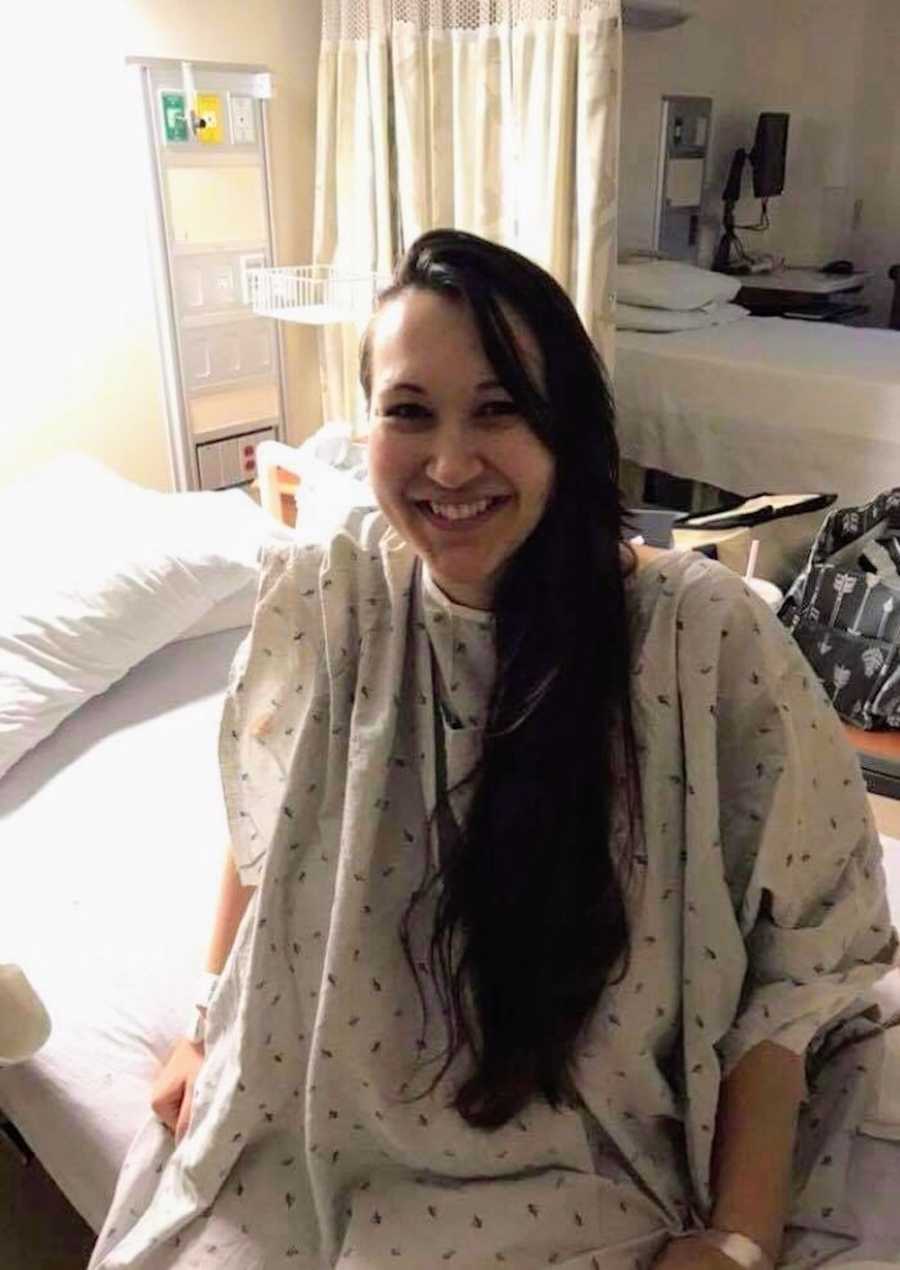 At diagnosis we had a 5-year-old, 3-year-old, almost 2-year-old, and a 4-month-old baby in addition to having guardianship of my adult brother who has Fragile-X Syndrome. I was initially hospitalized a month to begin a very intense chemotherapy regimen. In the months that followed I was hospitalized a minimum of 5 days each month for treatment and days to weeks with subsequent infections. Without pause our community leapt into action.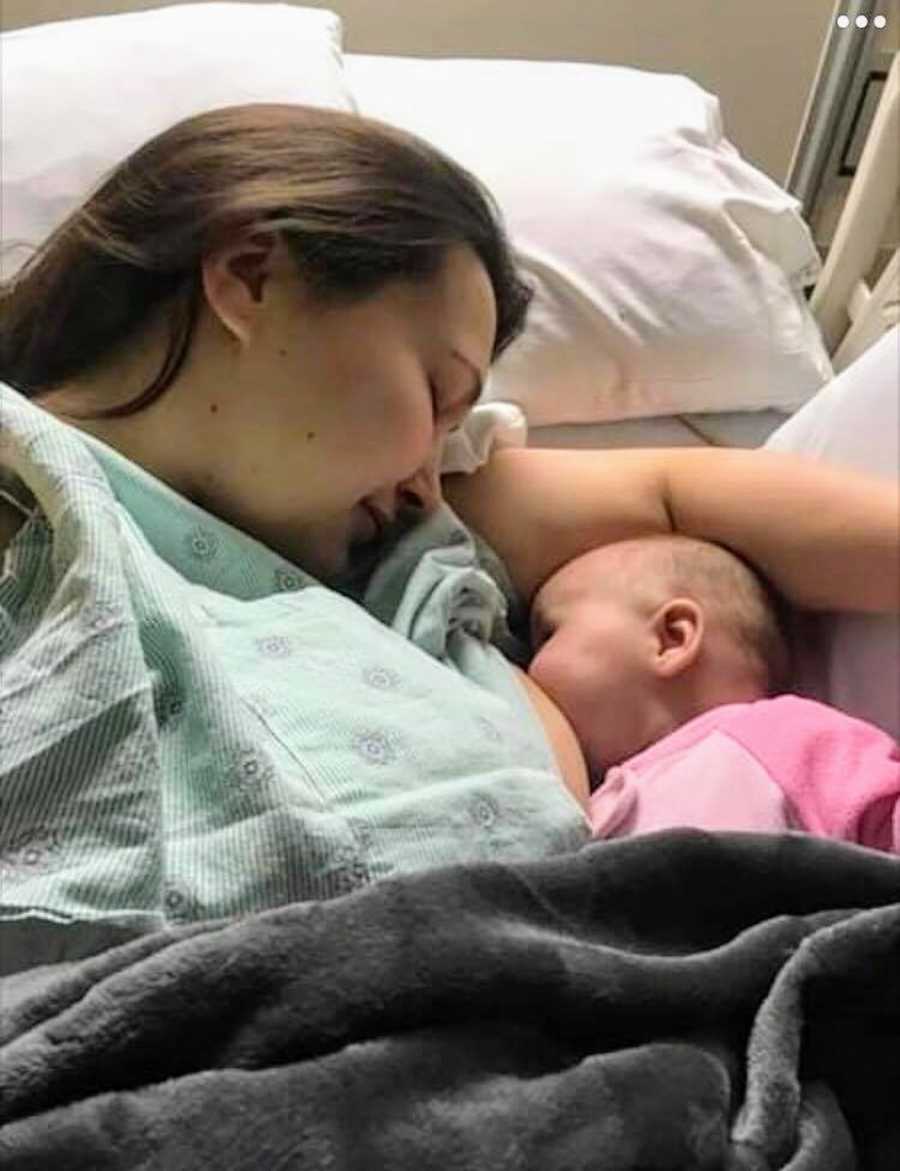 Dear friends of mine collected breastmilk donations and brought us a deep freezer to store it. Nearby churches cooked meals and sent gifts to our children. My husband cared for all our children and my brother. Childcare would cost more than he was able to make at work, so he continued to care for them and go to school online, graduating in August with his Bachelor's in Healthcare Administration.
Those 8 months we went without income. During that time people sent household supplies such as laundry soap, dish soap, bath soap, toilet paper, and so on. There were gift cards, a fundraiser at my work, and a GoFundMe was set up allowing us to stay afloat. I can't say enough about how much we were helped and honestly, I spent so much of that time horribly sick, on the verge of dying so my memory of it is not good enough to point out each individual who helped. There are so many amazing people that helped us.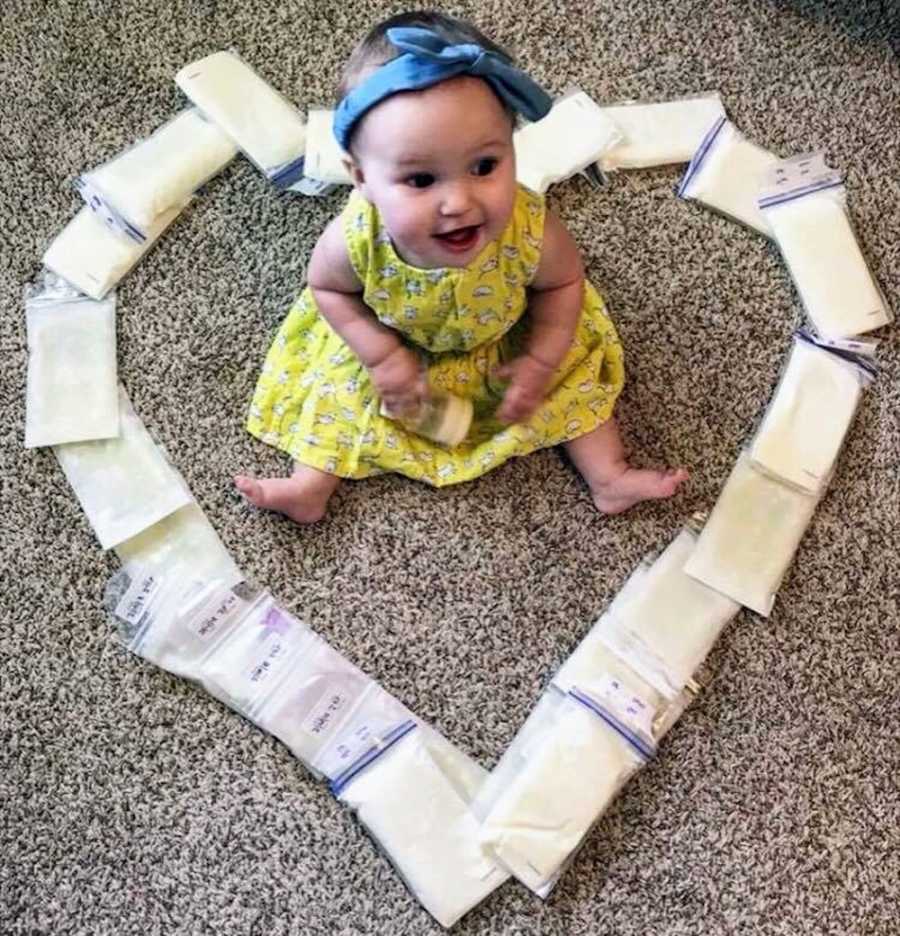 One of the biggest gifts though was the breastmilk collected and donated from all over Missouri and from my cousin in Ohio. I've become friends with many of the women who have donated including one of the most selfless people I have ever met who pumped and donated after her own child passed away. Sweet Ellison's legacy continues through our little 'Ellie.' His mother was actually able to come and feed her some of Ellison's milk. It is one of the most beautiful moments of my life. Recently I sought out help with milk again as we were nearly out.
Although Adelaide is over a year, she still obtains great comfort from breastmilk, especially when I am hospitalized, and it helps her immune system, so I am also sick and hospitalized less often.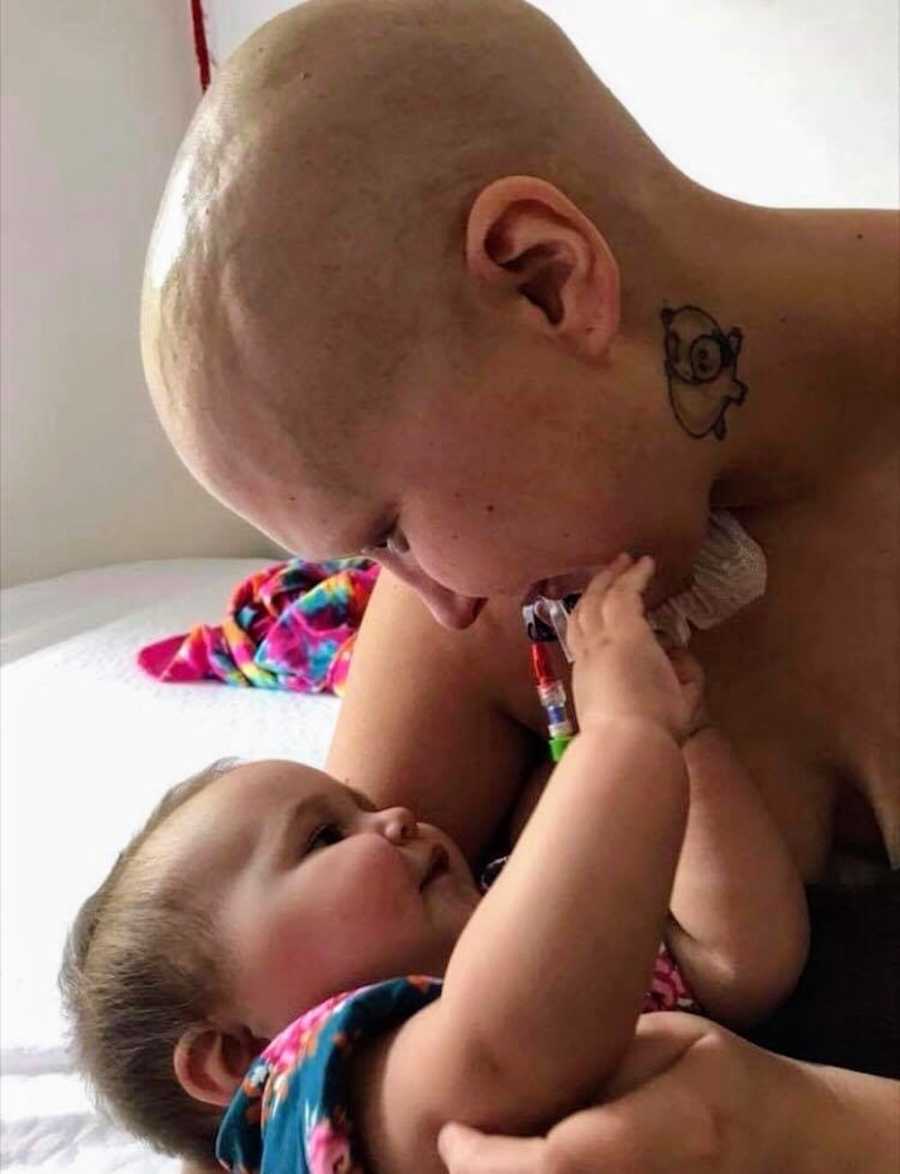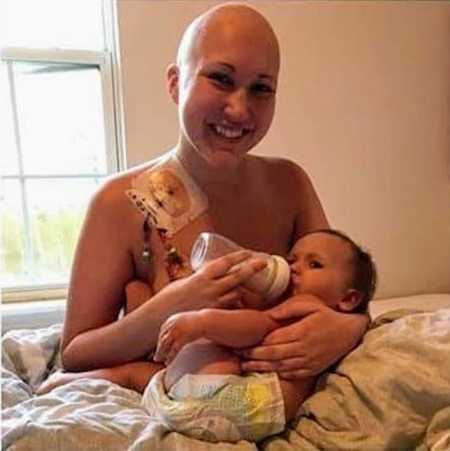 I was initially expected to survive as little as 3-4 months. I have surpassed all odds and entered remission at 10 months. Currently I take 4 chemo pills most days, 10 weekly, and have IV chemo every month. I have survived IV chemo, spinal chemo, severe infections, sepsis, fluid overload, and all the other various struggles this past year has brought. I am continuing my fight daily in hopes I'm able to watch all of my children grow up and grow old myself with my husband.
If you know anyone willing to donate, please connect us! We live in Springfield, MO but are willing to travel a reasonable distance and I have friends who are willing to meet to get milk in the Rolla and Waynesville areas as well."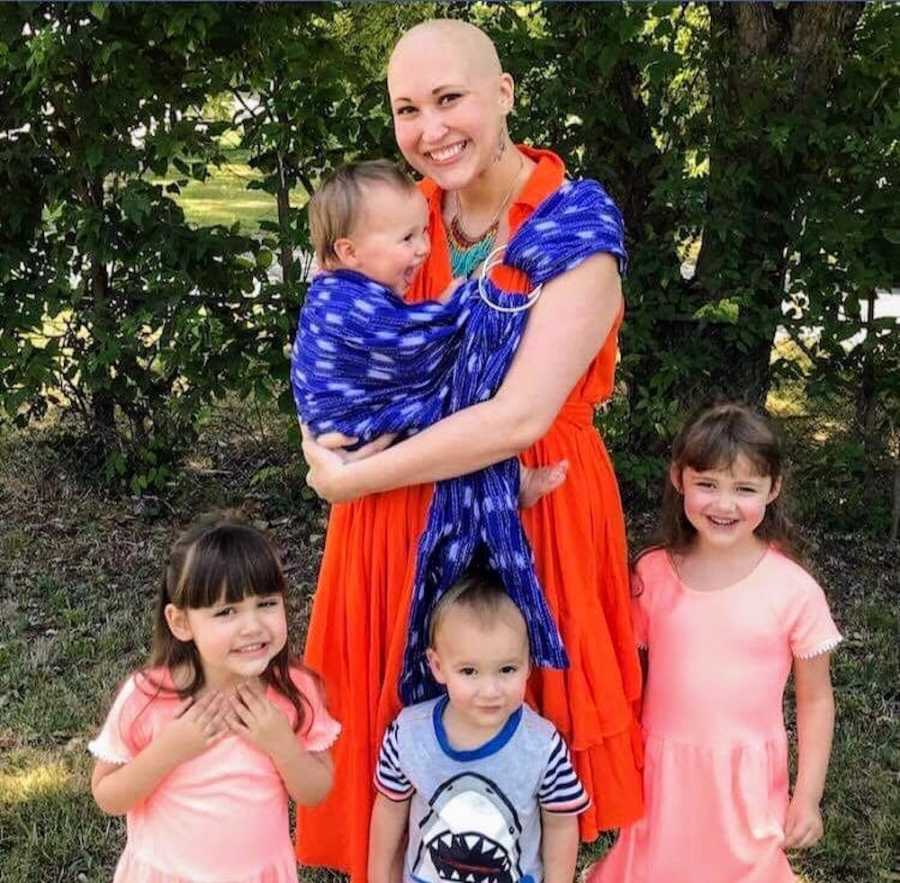 This story was submitted to Love What Matters by Rhiannon Lindley, 27, of Springfield, Missouri. Submit your story here, and be sure to subscribe to our best love stories here.
Help us show compassion is contagious. SHARE this story on Facebook with your friends and family.