"If I could sit down beside the twenty-five-year-old me. The one sobbing and screaming uncontrollably on the floor the day my ‪Mom ‪died, I would have a lot of things to tell her.
I would sit right beside the younger me who is screaming, 'Why her?' and 'Where are YOU? How did you just disappear?' and 'How am I going to survive this without you?'
I would just hug her, so tight. I would hug her just like my mom would have hugged me had she been there.
I would tell her she is going to feel like she can't breathe some days.
Some days the weight of ‪grief and life without her is going to feel so heavy she will think she can't carry it any longer.
At times she will feel like it consumes her days and nights, just thinking about her, missing her, aching for her.
I'll hug her even tighter when I say this next.
I tell her, that suddenly one day soon, something beautiful will happen. She will be me and I sit here with you today almost seven years later with a smile on my face and a joy that I never thought I would have when I was her all those years ago.
Yes, some days will feel ultimately impossible to survive, you'll survive them anyway. Some days she will get through without crying and other days she will wonder if she's cried all the tears her body can handle and she will cry some more.
I'll remind her it doesn't matter how she gets through, it just matters that she gets through it because that's the only way to do this whole grief thing and that's to feel it. She can't wish days away and skip to years down the road, she will want to but she can't.
I'll tell her that this is going to feel like it will be the death of her a hundred times over on this journey but in the end she will feel like she's become a completely different person, a person that is free to live again.
A better version of herself, one that is just like her Mom.
That's where she will find the beauty in this grief, in the place where she lost her Mom is right where she will find her again and she might even realize she never even lost her because her Mom was always right wherever she was all along."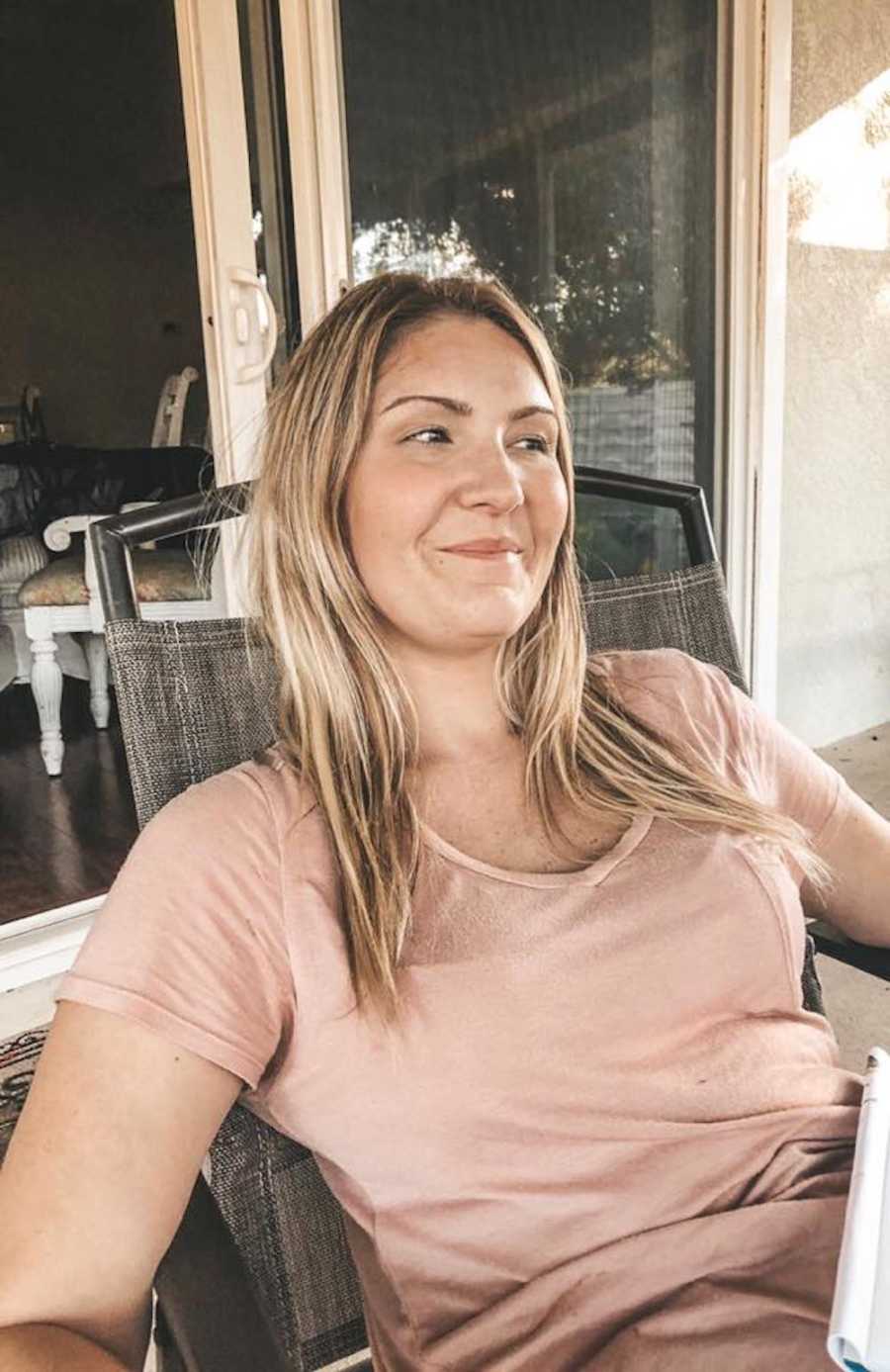 This story was written by Nikki Pennington of Grief To Hope with Nikki Pennington. The article originally appeared here. Follow her on Instagram here and Twitter here.  Can you relate to this grief journey? We'd like to hear your story. Submit your story here, and subscribe to our best love stories here.
Read more from Nikki here:
'On our wedding day, my mom gave my husband a note. A note that was just for the two of them.': Daughter reminisces on mom after her death, 'My person is gone'
'I'm sorry, you have the wrong number.' 'Mom, no, stop joking, it's not funny.' Click. The phone hangs up. I felt like I lost my mom when she was still here.': Woman says she has found her mom 'in so many ways over the years'
'Can we talk?' I want to give you a big hug. I'm a motherless daughter, too.': Woman says she's 'here for you' through heavy grief, 'I will understand your silence'
'For our 1-year anniversary, my husband took me to McDonald's and bought me the dollar menu. It's all we could afford.': Wife insists 'being treated like a queen' looks different 'than what the world told you it should'
Do you know someone who could benefit from this story? Please SHARE on Facebook or Twitter.