"I was diagnosed April 21, 2020, at the age of 18, with a rare type of ovarian cancer, granulosa cell tumors, stage 3. I was alone in the hospital, without my family, because of this whole pandemic, making it a very difficult experience for me.
I had a very long 2+ years of being misdiagnosed over and over again while I was in high school. It all started with getting really bad pain in my pelvic area. I told my doctor my symptoms, which were super irregular periods, abdominal pain, and horrible lower back pain. They'd say I was just exercising too much or I just wasn't eating right. They even tried to tell me it was gastritis. As more time went by, I realized they weren't going to help me and I had to put matters into my own hands.
I went to Mexico to get checked by a gynecologist my family is close to. He did multiple tests and found I had two ovarian cysts that had to be removed as soon as possible because they put me in danger of not being able to have kids in the near future. He described one to me as the size of a 5-month-old pregnant lady and the other was the size of a grapefruit. He wanted me to get surgery there that weekend but I couldn't afford to pay out of pocket.
I changed my flight to come home sooner and I came to the ER right away, with all the results from Mexico in hand, and they told me they were simple masses that didn't have to be removed. They also went on telling me it wouldn't affect me if I just left them where it was. I went on explaining to them I was tired of going through every day with pain and discomfort, but they said they couldn't do anything unless I was yelling of pain or practically almost dying.
The day after I went to a gynecologist, I brought the paperwork from the ER and also from Mexico which both showed I had two masses. I also continuously reminded her I had two cysts that had to be removed. After checking me, she said these cysts should've been removed a long time ago and she didn't know how I was handling having them in me for so long. She began setting up the request for surgery and finding nurses that would be able to assist.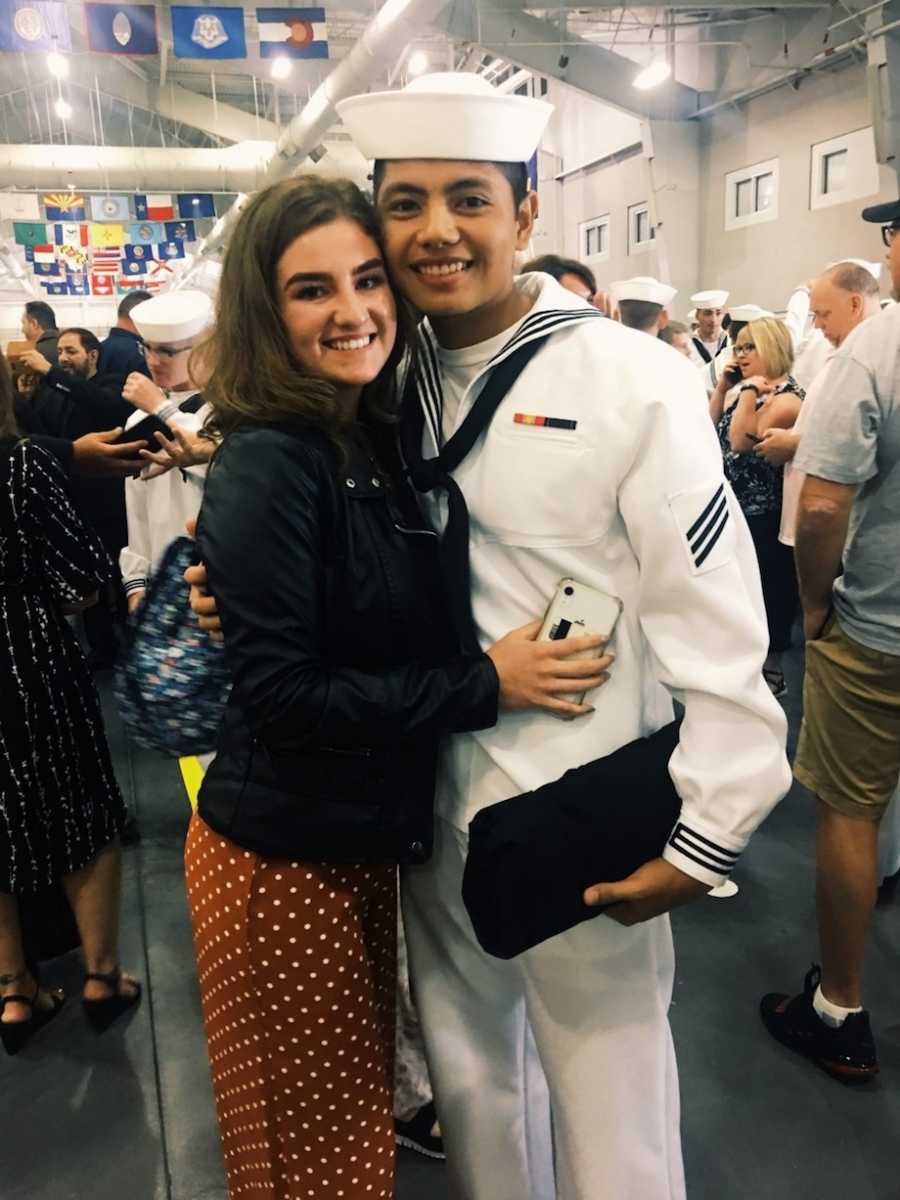 Before the surgery date which was September 12, 2019, she explained the whole process of the removal of both cysts. She explained it was going to be very similar to a c-section but she would be taking out a cyst instead of a baby. After the surgery, of course, I was healing, hurting, and just trying to process everything that had happened, so I never thought of looking through the paperwork. Once I looked over it, I realized it only said they removed one ovarian cyst. It appeared odd to me but I didn't understand why they didn't remove both when they had the chance to.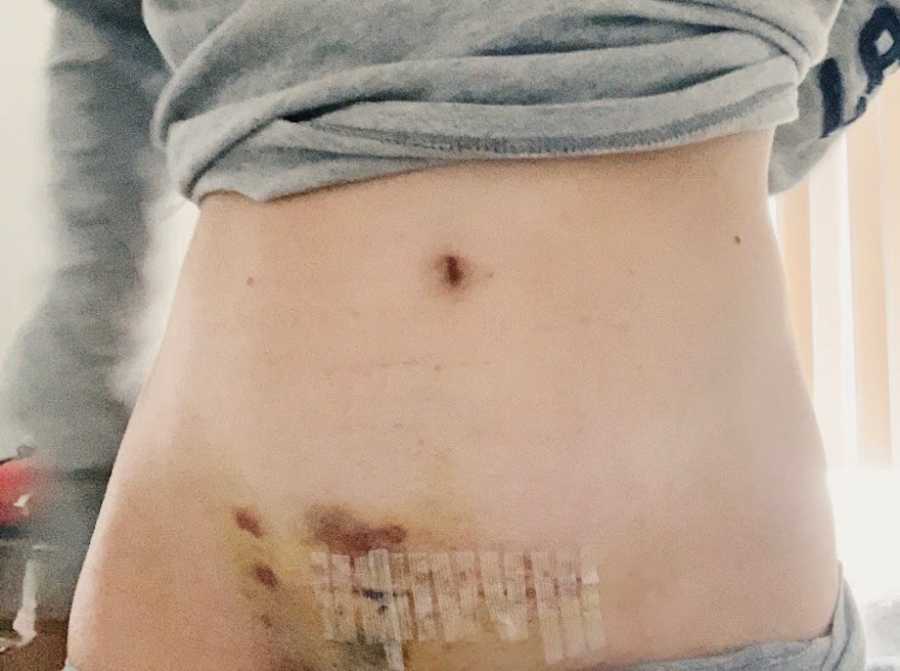 I still had pain after the surgery but I assumed it was just the healing process. I noticed I wasn't feeling any better. I went to the ER because I couldn't handle the pain and they told me one of the cysts was not removed. They also told me I had some type of loose liquid in my system and I was supposed to follow up with my OBGYN but she failed to check further into it after I told her about the liquid.
This wasn't only affecting me physically but it also affected my education and work. I failed two out of the three classes I was taking last semester because of all of this. I didn't want this situation to get in the way once again. I was a swim instructor before all of this and recently had to leave my job as a receptionist because I didn't know what days I wouldn't be able to go in, since sitting or standing around for a long period of time caused me pain.
A few weeks later, I passed out in my home and was transported to the hospital because I was bleeding out from the inside. It turns out it was the liquid they had found in the ER awhile ago but I had much more at this point. A gynecologist talked to me in the hospital I was rushed to and told me my ovary had a tear in it, which caused me to lose 4 liters of blood, and in the second procedure, 3 liters. I had to have three procedures done. Two were the drainage of the blood and the other was to glue my ovary back together, followed by a biopsy.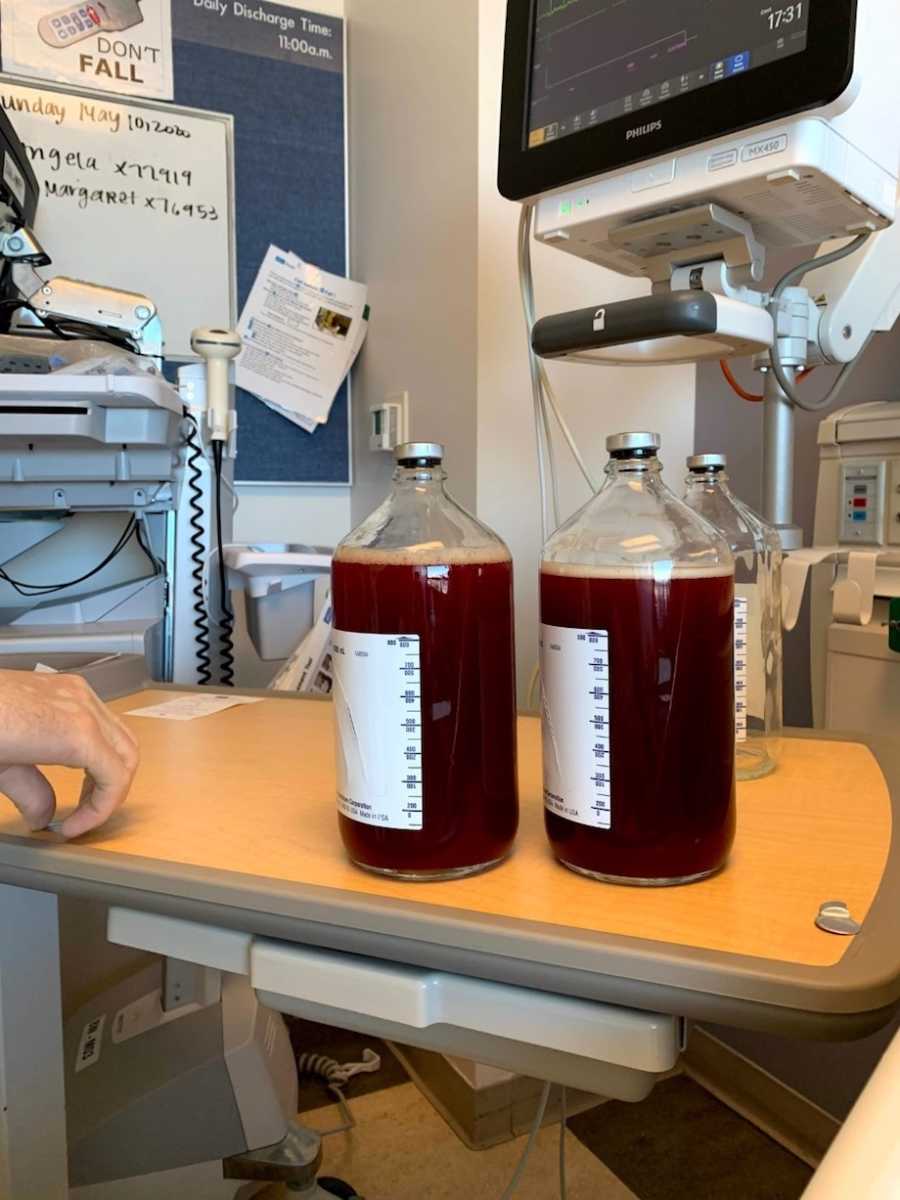 I was hospitalized for 7 to 9 days, which, in hospital time, feels like forever. After CAT scans and having a cancer specialist look at my results, I was diagnosed with stage 3 ovarian cancer with a granulosa cell tumor, which is one of the rarest types of ovarian cancers. I had tumors all over my pelvic area. The cancer spread into my scar tissue from the surgery, which the surgeons said is to be something really rare. It was hard hearing all this news with no family around me in the hospital, due to COVID.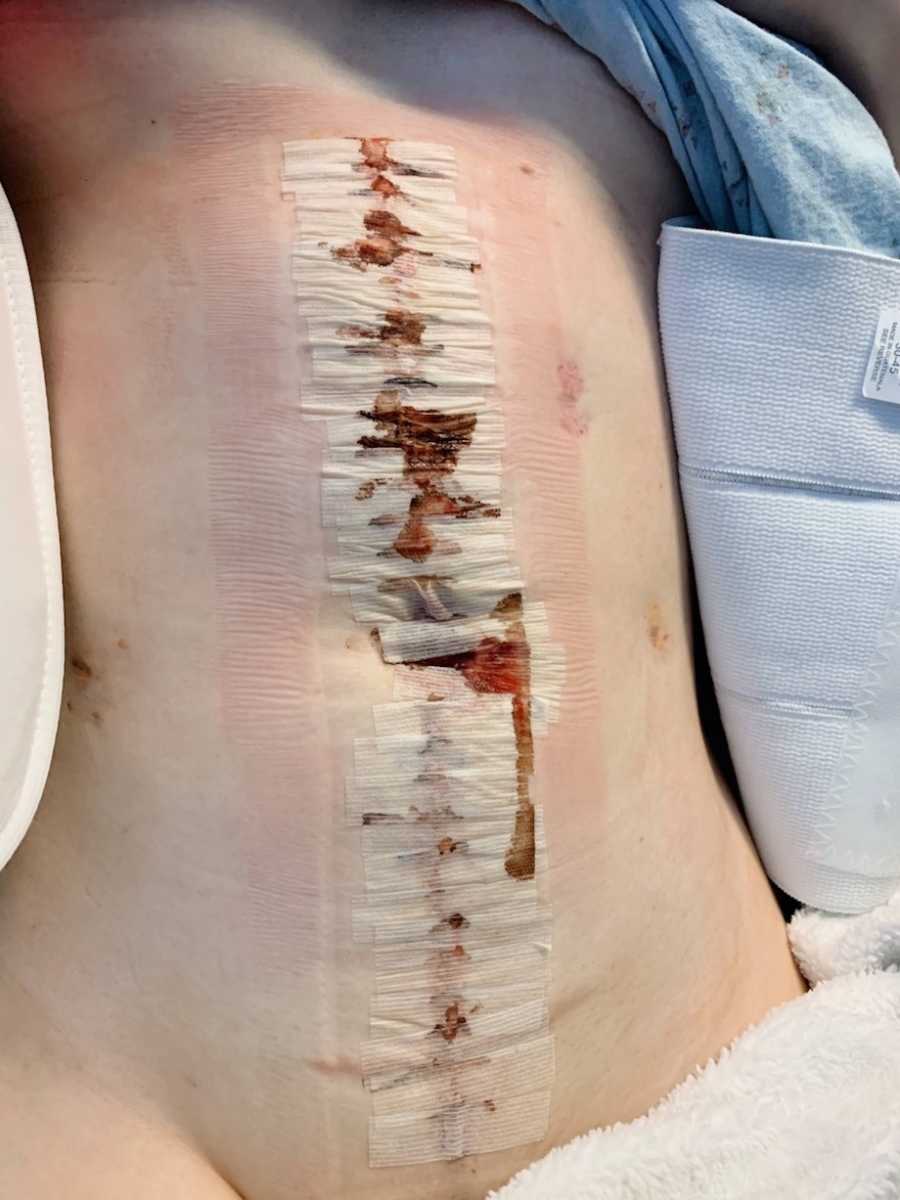 I've now received five rounds of chemo and recently had the big debulking surgery where they were able to remove 99% of the cancer. Sadly, they had to take my womb and one of my ovaries. So I won't ever in my life be able to carry my own child. I still have one ovary standing strong and with chemo, there was a chance I would've ended up infertile but my last ovary has been standing strong. God was protecting it for me because he knows how big of a dream of mine it is to have a baby, even if I have to get a surrogate. I'm 19 now and I was able to get through all of my treatments.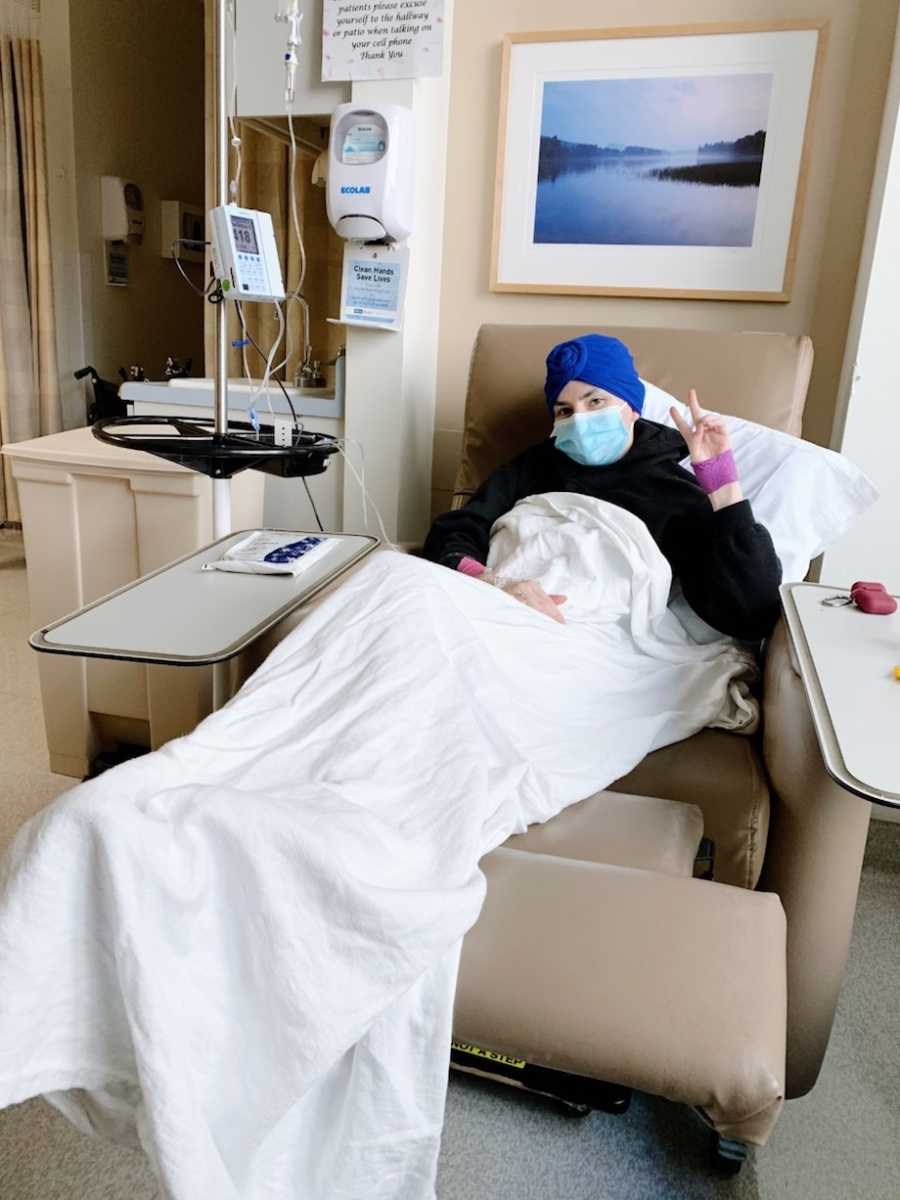 Now fast forward to a few months later, I received my seventh and last round and I'm officially in remission!!
This has been one of the hardest years of my life but also taught me the most.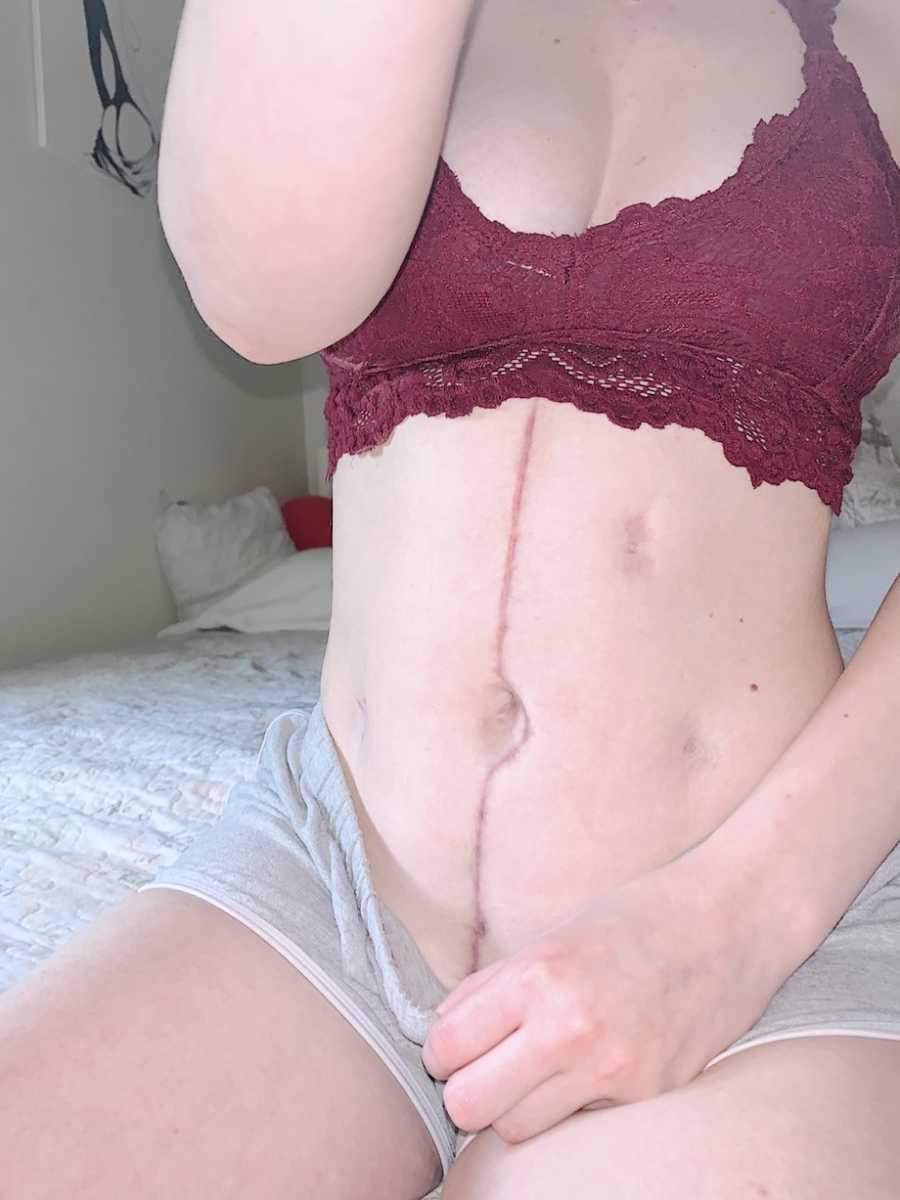 I want to tell you guys if you do have symptoms, you have to make sure you keep insisting and if they don't listen to you, get different doctors that will! Your body tells you when something is wrong and we have to listen to it. No one knows exactly how you're feeling but YOU! Standing up for yourself in these situations can save your life!
I'm also really huge on religion and I know this experience would have been a million times harder for me if I didn't have faith that is God by my side and my family. We have to lean on our faith the most in times like this when things don't make sense to us."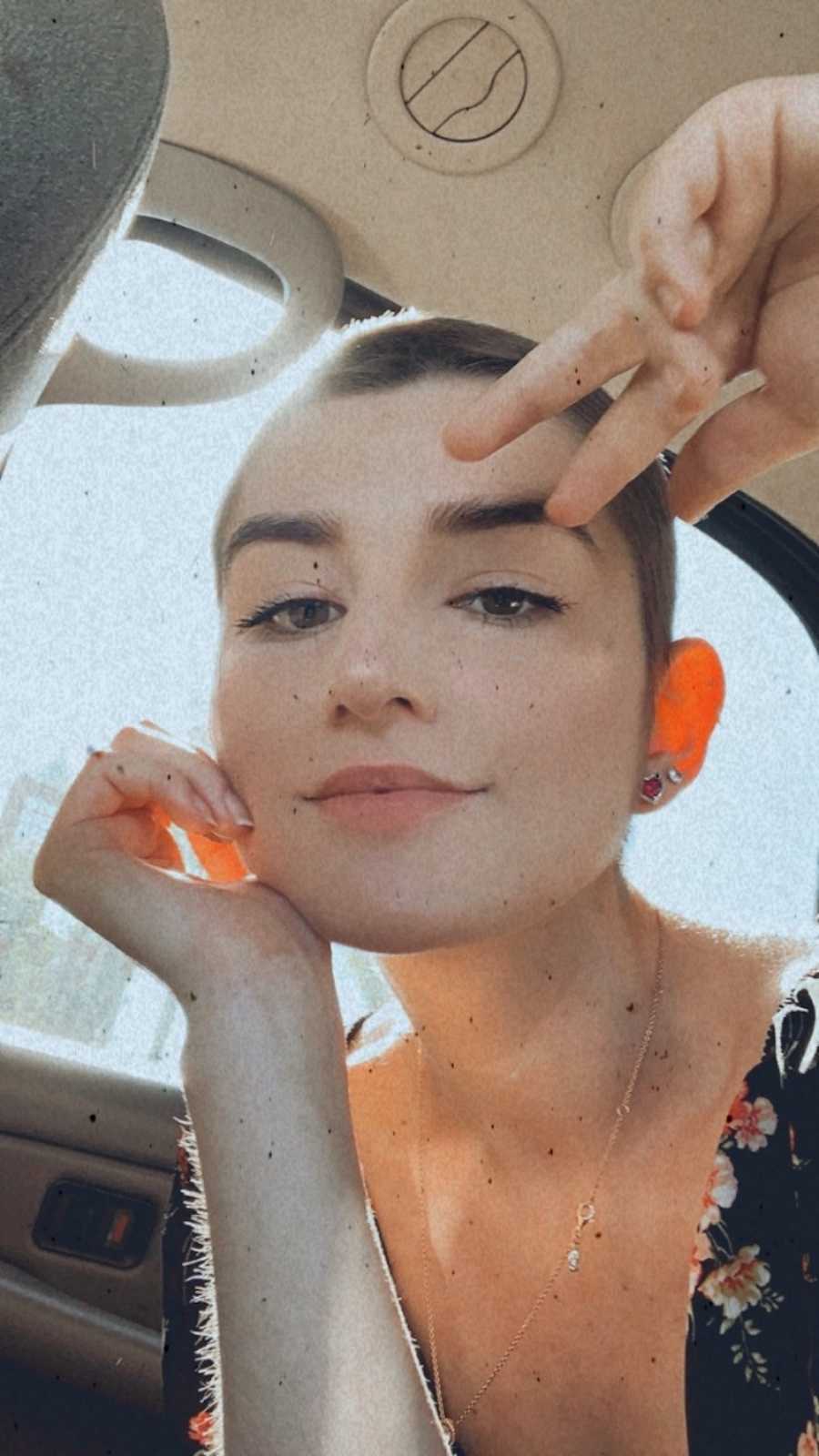 This story was submitted to Love What Matters by Kimberly Galindo. You can follow their journey on Instagram here and here. Do you have a similar experience? We'd like to hear your important journey. Submit your own story here. Be sure to subscribe to our free email newsletter for our best stories, and YouTube for our best videos.
Read more about women overcoming cancer:
'You have an 80% chance of getting breast cancer.' I'd worked so hard to feel confident in my own skin. Would surgery change that?': BRCA1 carrier details self-love journey, 'You're stronger than you know'

'I didn't get a date to our senior prom. I went instead with a gay classmate of mine. There was no one to shield me from the bullies.': Woman details journey with cerebral palsy, aggressive ovarian cancer

'When I was 18 years old I felt a lump in my breast. I immediately made an appointment and was quickly dismissed, young women my age didn't get breast cancer.'
'I was petrified, sobbing into Jon's shoulder. He leaned over and held my hand. If he wanted to leave the relationship, I would understand.'
Provide hope for someone struggling. SHARE this story on Facebook with family and friends.