"When I was born, I failed the hearing test twice right after delivery. The doctor said that it was probably because of fluid from birth. My parents were told to have my hearing checked again in a month.
A month passed and it was time for my ABR (Auditory Brainstem Response) test. The audiologist that read the report told my parents that my hearing was 'normal.'  As time went by, my parents were aware that my speech was not at the same level as my older brother and sister's speech when they were my age. Although I was babbling and making sounds, it should've been more advanced.
My mom mentioned it to the pediatrician a couple of times, but each time he would ask if I was following simple commands or making the usual babble sounds, to which my mom responded, 'Yes she is.' The closer it got to my 2nd birthday, my parents noticed I was becoming more frustrated because I wanted to talk but couldn't communicate. My mom was a stay-at-home and she began to pay more attention as time went on.
Then, there was a period of about a week where my mom noticed several things that clued her in that something might not be right. I wouldn't respond when she called my name, I would point to things I wanted instead of ask for them, and I became increasingly frustrated and cried. At first, she thought it was the 'terrible twos,' as it's referred to, but one day, my mom called after me while I was walking to my neighbor's house, the Foret's, and no response. My mom thought, 'She didn't hear me.'
So, later that same day after, I came home from the neighbor's house. Mrs. Foret asked my mom if she had noticed anything about my speech. She was curious because she had been a speech therapist earlier in her life. They agreed that it might be a good idea to go have my hearing checked by someone else. My parents did just that. That's how we ended up with my current audiologist, Dr. Peezie. At the time, she was working with another doctor and he was the one that gave us the proper diagnosis.
The audiologist asked to see the ABR test that was performed a month after my birth and was astonished to see the results and told my parents they NEVER would have told them I had normal hearing. I have profound deafness in my right ear and severe to profound in my left ear. It was heartbreaking news for my parents to hear but at least they now knew what they were dealing with.
I was fitted for hearing aids in both ears, despite being completely deaf in my right ear. They wanted to make sure I didn't have any residual hearing left that wasn't picked up during the test. We were informed that if I didn't have any hearing left in my right ear, that I would pull it out constantly because it would interfere with my left ear, that did have some hearing left. Sure enough, I kept pulling it out, so we retired it. Now, I have just one hearing aid in my left ear.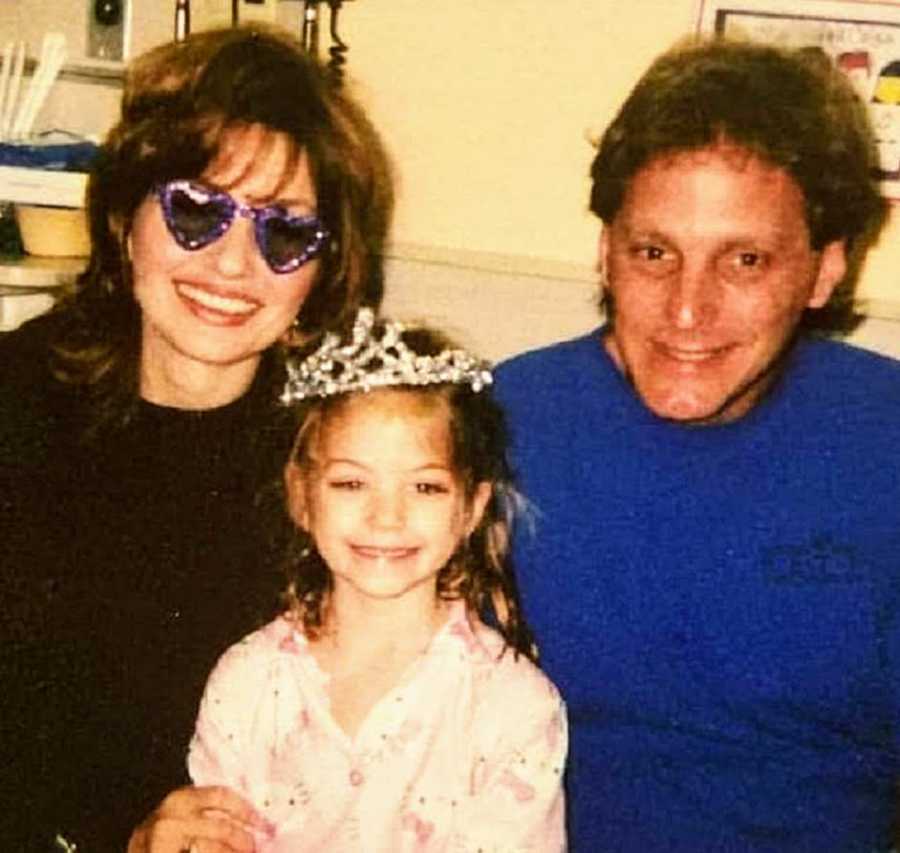 It was going to take some time to get someone from the state to come into our home to work with my family and I with learning sign language and answering questions about the deaf culture. I wasn't old enough to attend school yet so my parents' options were to wait until they could get help from the state or wait to send me to the deaf school in Baton Rouge when I was old enough.
My parents made up their minds right there that they were not going to send me away for someone else to raise. They didn't know how long it would take to receive in-home help…all the while I was becoming increasingly more frustrated. Temper tantrums became a daily thing as I struggled to communicate. It broke my parent's hearts to see me so distraught. So, my mother began to buy sign language books and taught herself.
She bought flashcards with the corresponding word and labeled as much as she could around the house with the cards. My mom would learn the sign for the objects on the card then point to the object while signing and that's how I learned. I instantly understood and began soaking up my new language like a sponge! The more signs I was taught, the more I wanted to learn. I would even sign, 'more, more, more!'
A couple of months passed and the state finally had someone come to our house to begin educating our family. My teacher, Ms. Elaine, was amazed at how much I had learned in such a short amount of time! She said, 'It's extremely rare for this kind of situation to happen.' She stated that she has never ever seen or known of a child to be so far advanced without any outside help other than a parent.
There was a local public elementary school in my town, SJ Montgomery, which had a deaf program. The program was provided by the state and consisted of free interpreters, C-print captioning (written transcripts of what was said during class), speech therapy, regular IEP (Individual Education Program) meetings, and special adjustments personalized for each student in the classroom. I started attending SJM when I was 3 for K3 (preschool).
I took full advantage of all the benefits the program had to offer and I can honestly say that it played a huge role in helping me understand my new culture. When I turned 4 and entered K4, I started mainstreaming to a private school, Westminster Christian Academy, 3 days a week while also going to SJM the other 2 days. This wasn't a normal scenario but my teacher at SJM and my parents thought it would be good for me because I was academically more advanced and I also really wanted to go to the same school as my siblings at WCA.
By the time I entered K5, I was at WCA full-time but had no interpreters provided by the state since WCA was a private school. Thankfully, my kindergarten teacher, Ms. Rhoney just happened to know sign language because her brother was deaf so she was able to sign during class for me to understand her! I just know it was God's plan at work when he placed Ms. Rhoney in my class and life.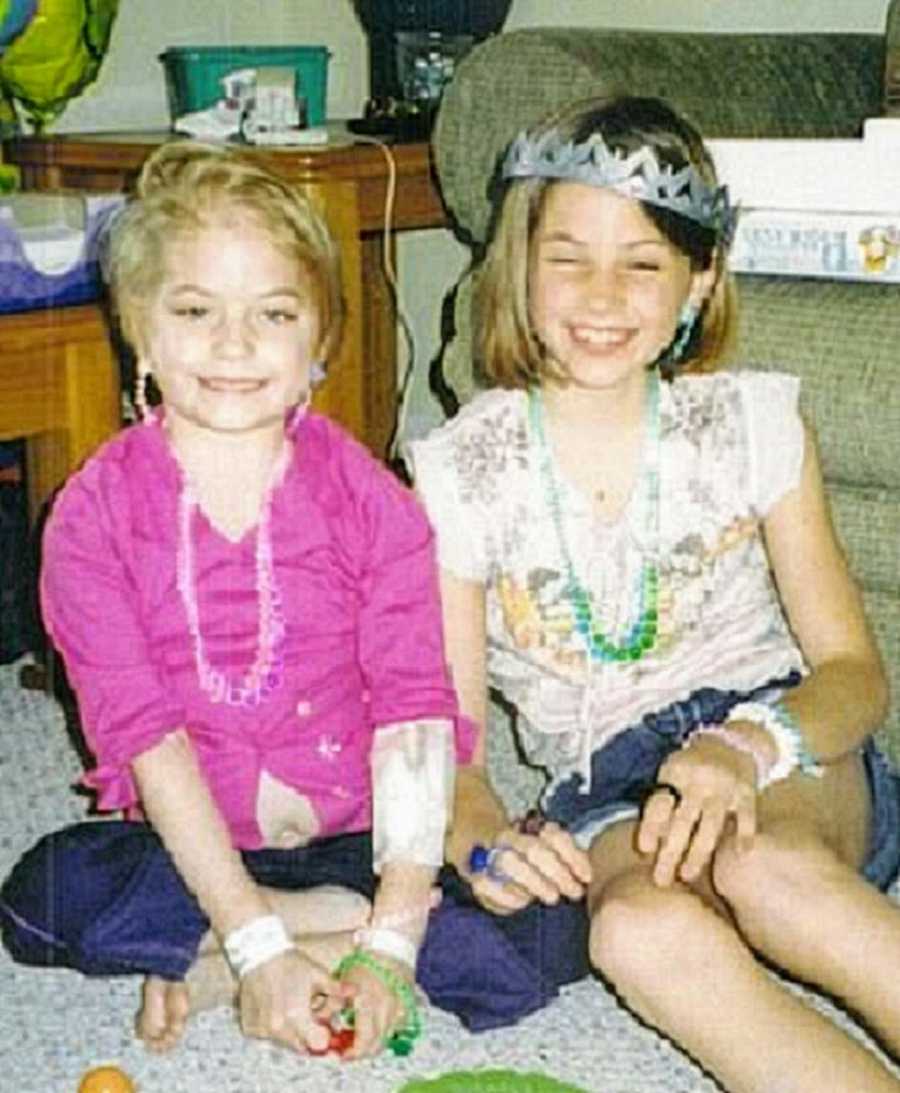 But, little did we know that later that year, my life would turn upside down once again. I was diagnosed with acute lymphoblastic leukemia. If you would like to read more about my cancer story, here is another article sharing everything from the week following up to the diagnosis, the diagnosis itself, and the long term side effects from chemo.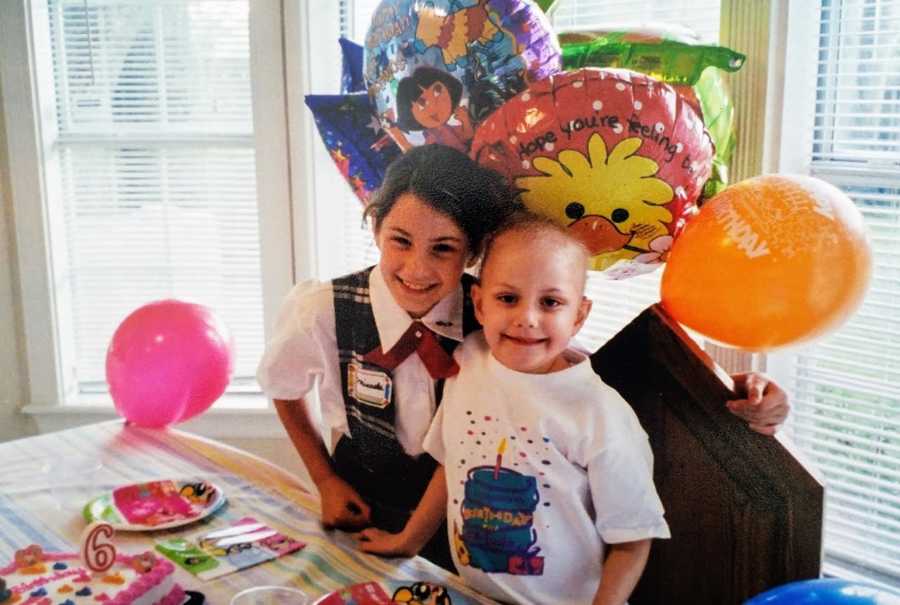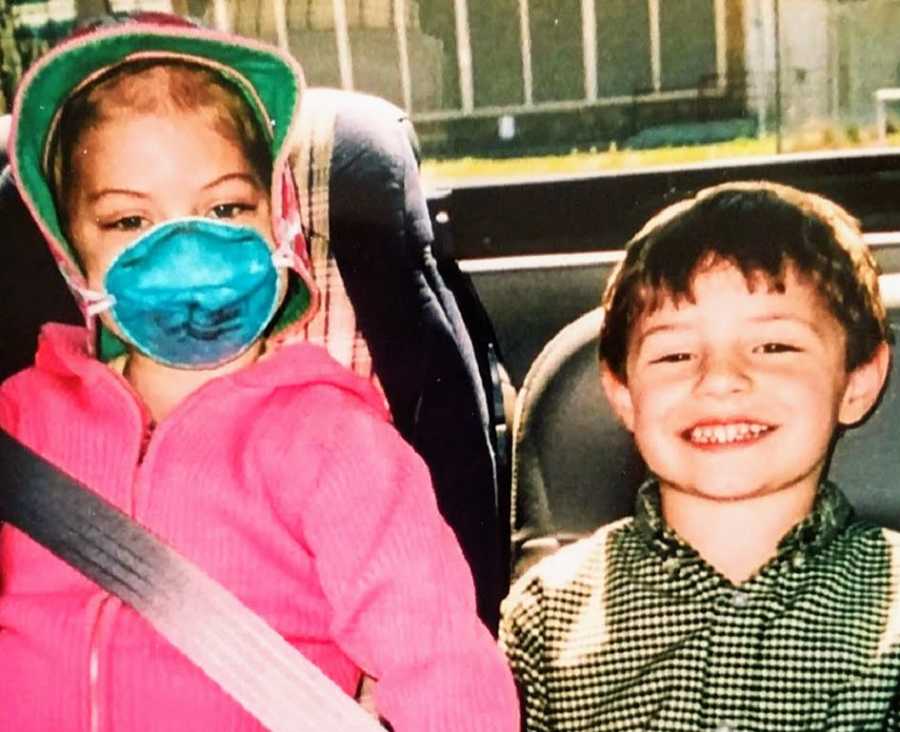 I was relocated to Memphis, Tennessee as a patient at St. Jude's. I can never express enough how grateful I am to God, St. Jude's, and their staff for taking amazing care of me during the years I was there. I should not have lived. I was declared cancer free when I was 8 years old and now I'm the healthiest I've ever been at 22 years old!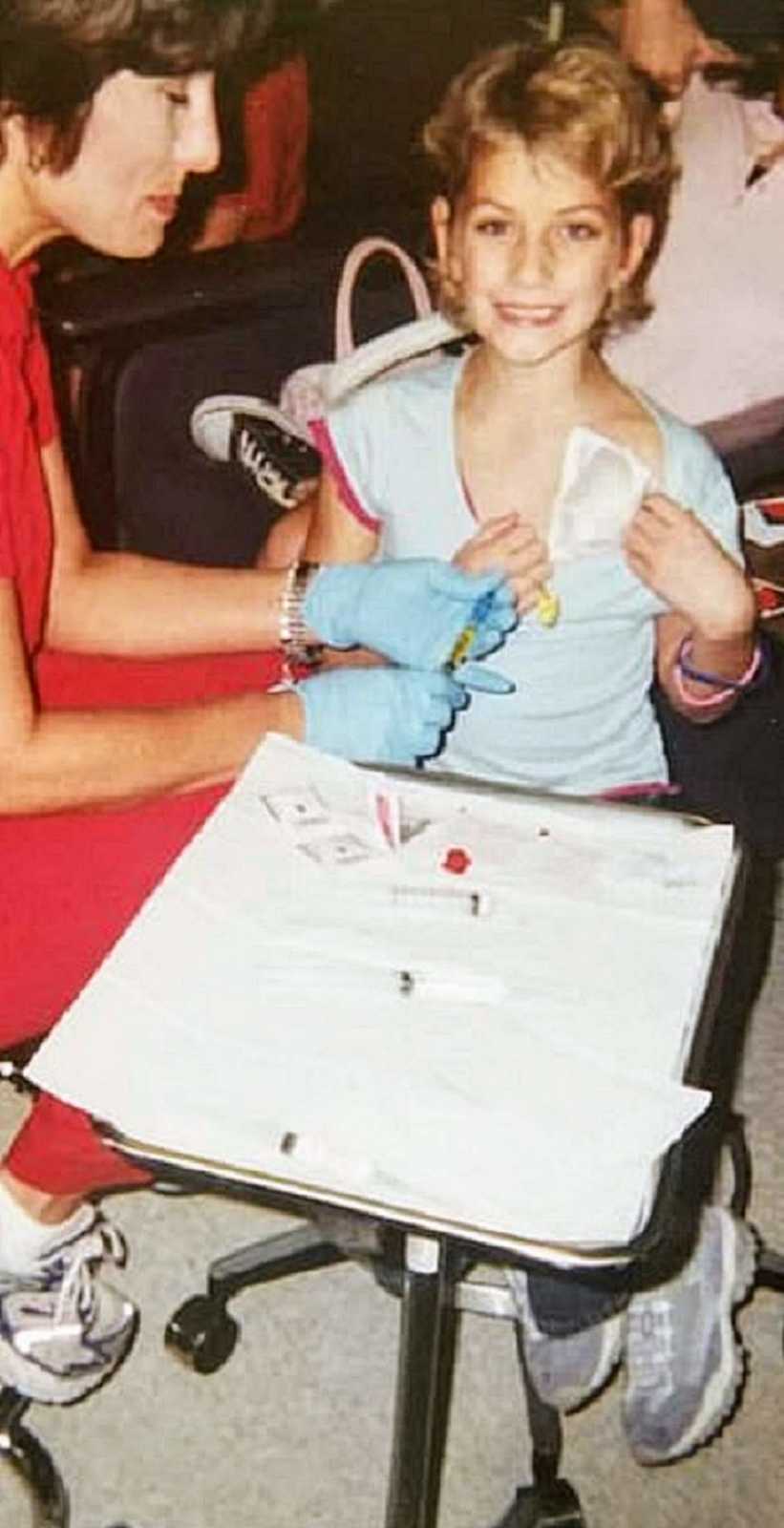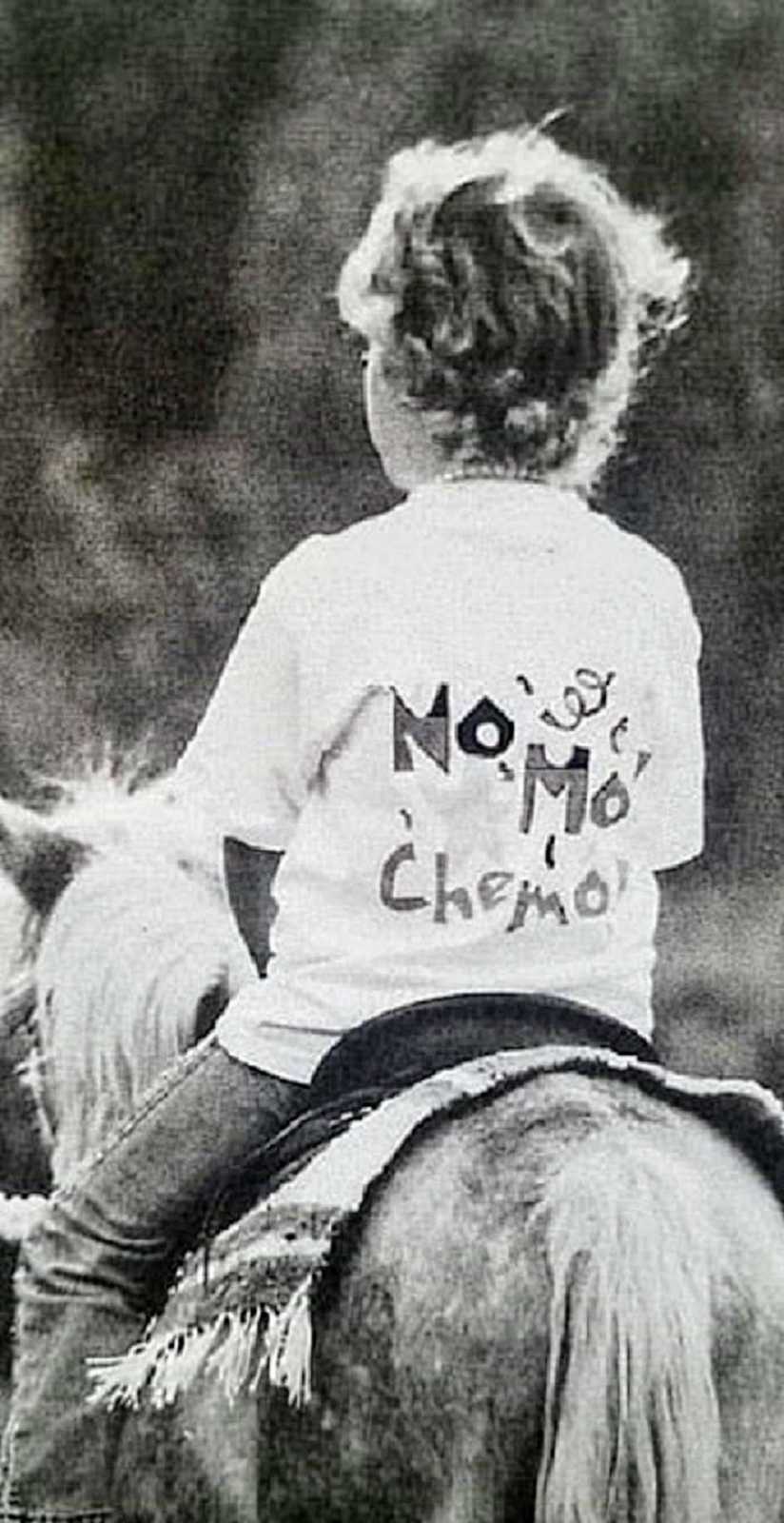 Growing up, I've always adapted to my deafness. I've never had a specific moment where I 'realized' I was deaf, but I knew I was different from others. The earliest memories I can think of are the times where I came home from school in elementary, either crying or upset because I couldn't hear something in class or I felt left out during recess. I actually was bullied so badly in 4th grade because of my deafness that I wanted to be homeschooled. So, I was until middle school/early high school. I actually ended up going back to WCA for high school and the same kids that bullied me when I was younger were surprisingly nice to me. It was a nice reminder that people can change.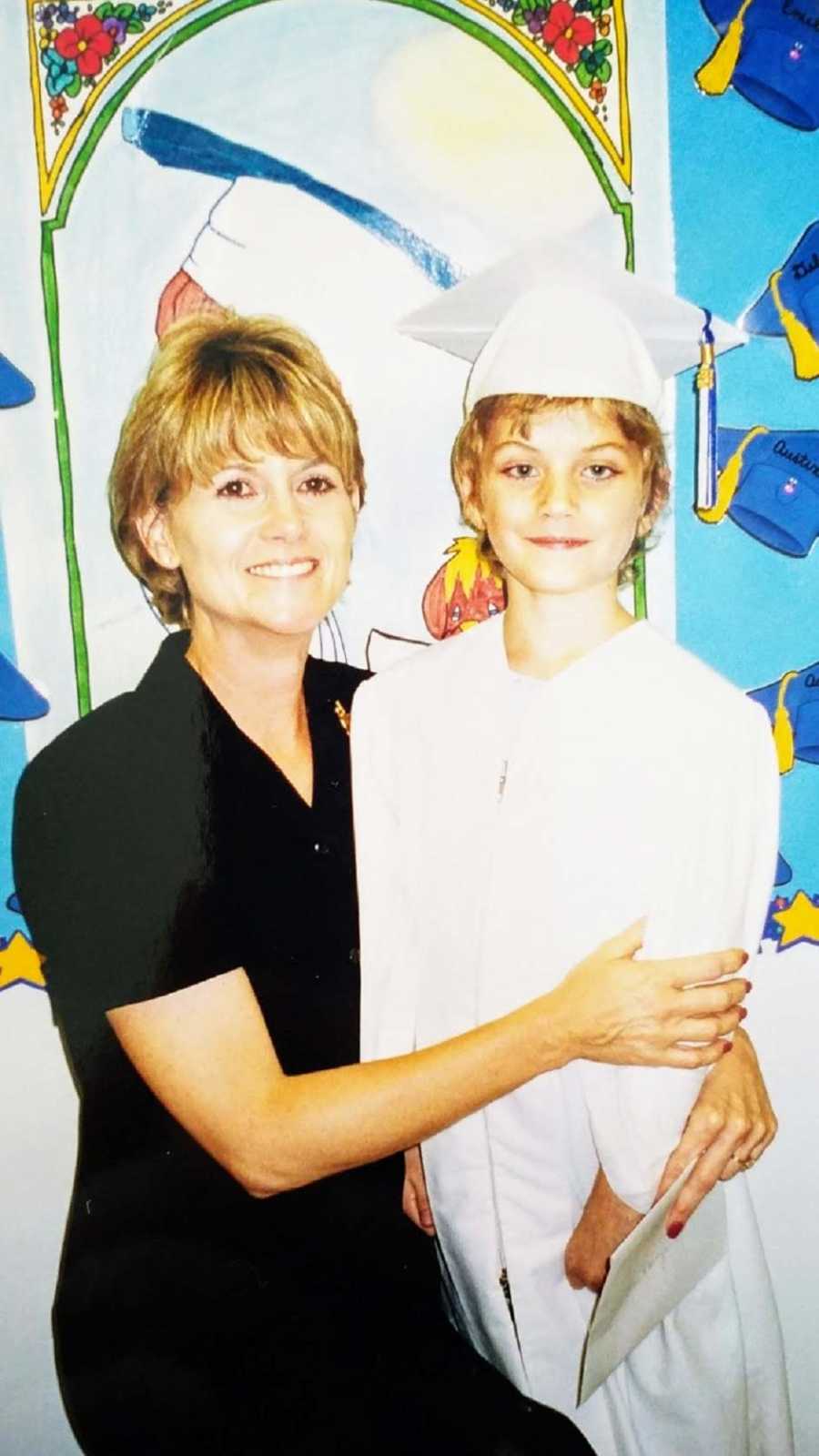 But kids can be cruel to people different from them if they're not educated about people with disabilities.  I made a promise to myself a long time ago that I would always do my best to educate kids (and anyone who asks) about the different disabilities that make us unique. Maybe now that's why I'm so passionate about my job, being a nanny/caretaker!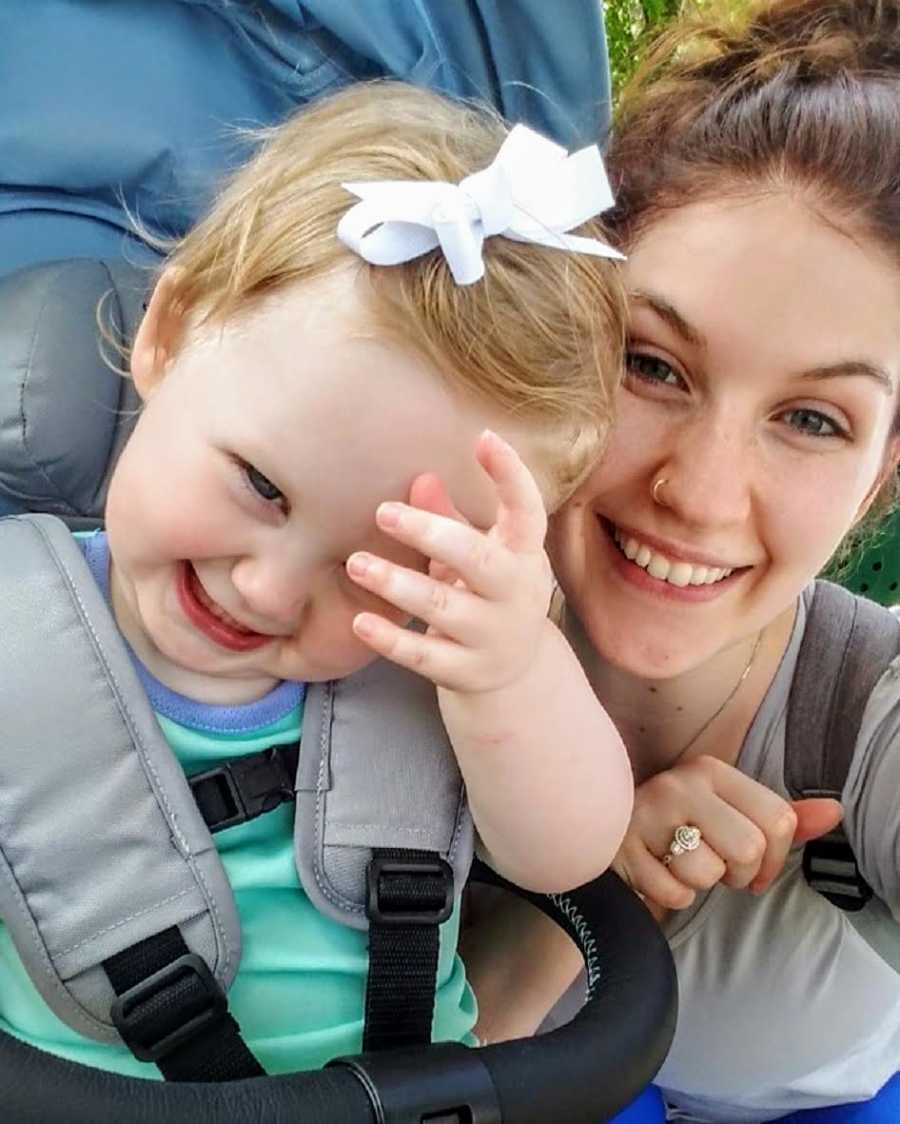 People tend to be surprised when I say that my career is taking care of children. I always say I'm open book when talking about my deafness to potential nanny families, childcare jobs, etc. 'But how are you able to hear the baby crying? Can I talk to you on the phone?' The answer to those will actually be different for every single person with hearing loss. We all have different percentages of hearing, different devices we use to hear, (hearing aid, cochlear implant, etc) and different methods of communication. Not every deaf person wants to speak, or lip read, or (yes) even sign! And we all have a different upbringing. Some families prefer to send their kid to a deaf school to be immersed in their deaf culture and that is okay! Some families don't have the means to learn sign language or have the proper resources/help and have to teach their child how to talk and lip read. And then there are families like mine; I was fortunate enough to have access to it all and, as I grew up, my parents allowed me to make my own choices. Whether I wanted to get surgery for a cochlear implant, go to a deaf boarding school, or keep using sign language.
I was personally very happy with what I could hear with my hearing aid that I didn't want to risk the hearing I had left. I was too attached to my family and friends to even consider boarding school (haha). And as for not signing anymore, it was an accident that it happened the way it did. I was mainstreamed the rest of my school years so naturally I learned how to lip-read and speak very well to the point where I didn't need to sign. I still know quite a bit and always practice when I can!
Another common question I get all the time is, 'Does your husband sign?' and/or 'Is he deaf?' My husband, James does not sign, but he is learning! He also isn't deaf, he's hearing. Fun fact, I've NEVER dated a deaf person before! I actually didn't really know that many. And the few that I did were just friends.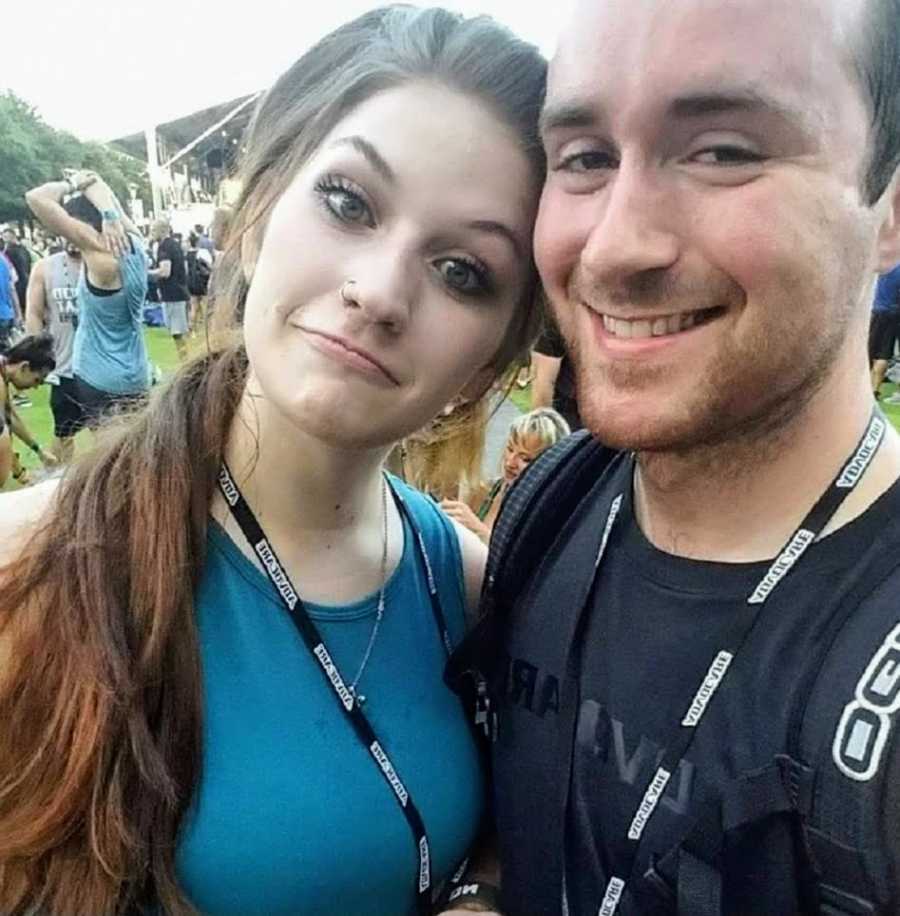 My husband James and I met through mutual friends at his 21st birthday party 5 years ago but we were both dating someone else at the time and had them as our date at his party, haha! A few months later, we were both newly single and found our way to each other. We dated for 3 years before we got married a few months ago in June.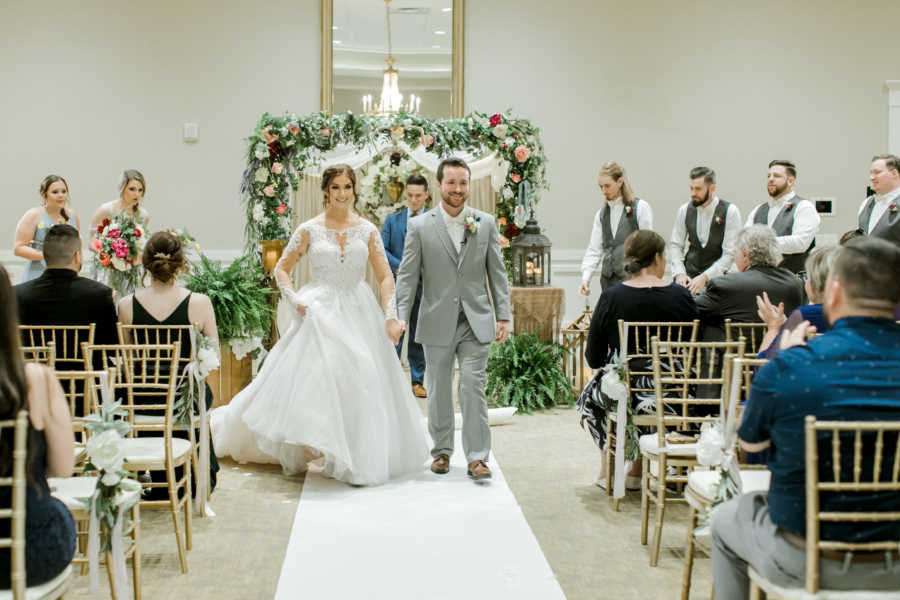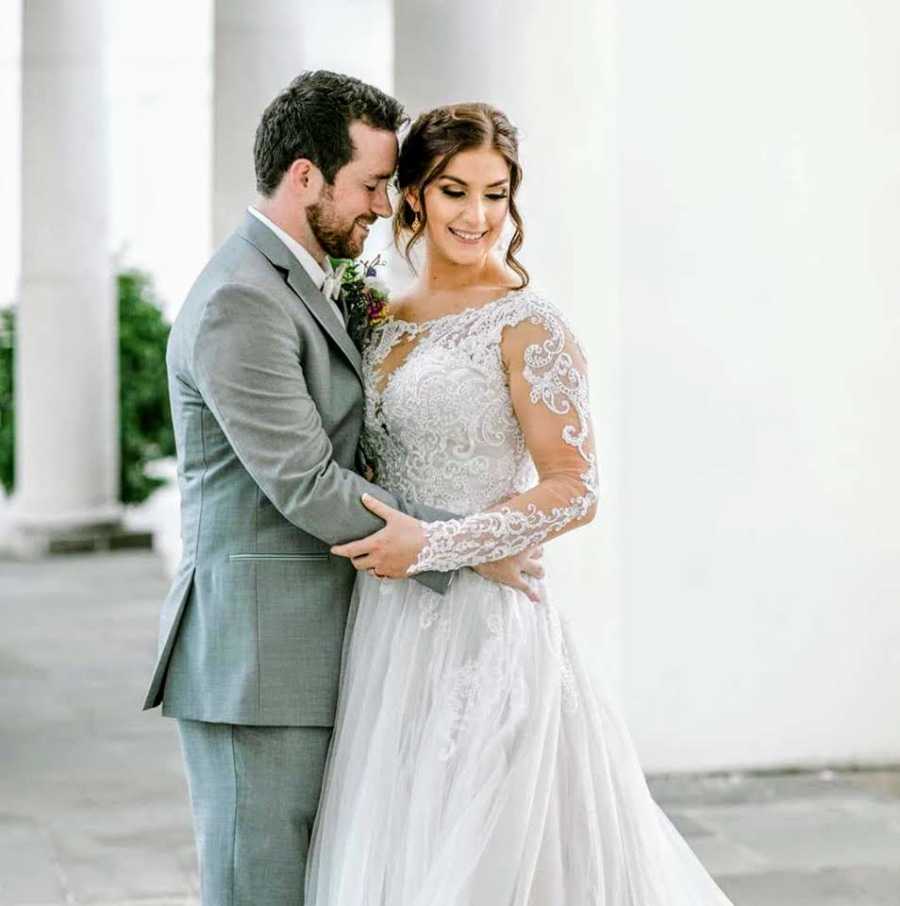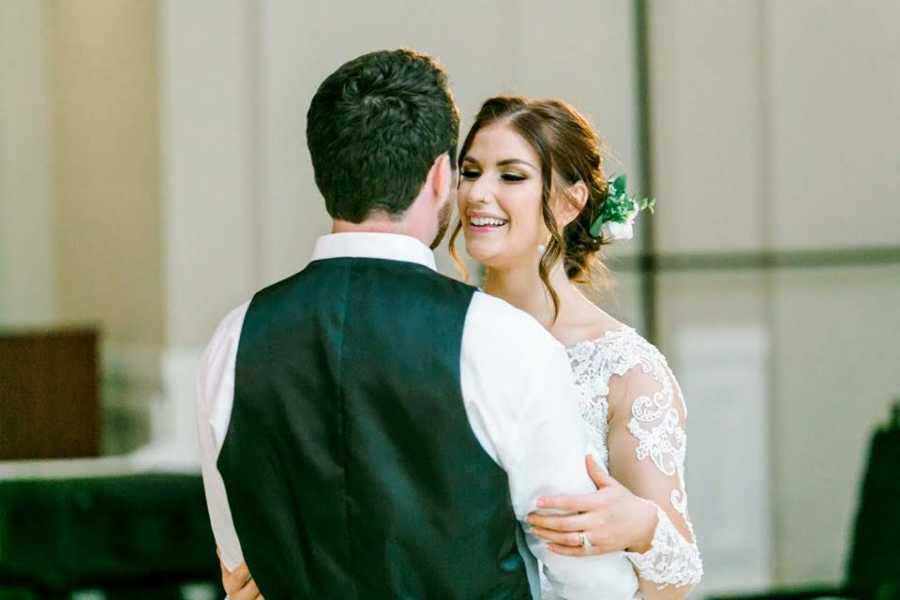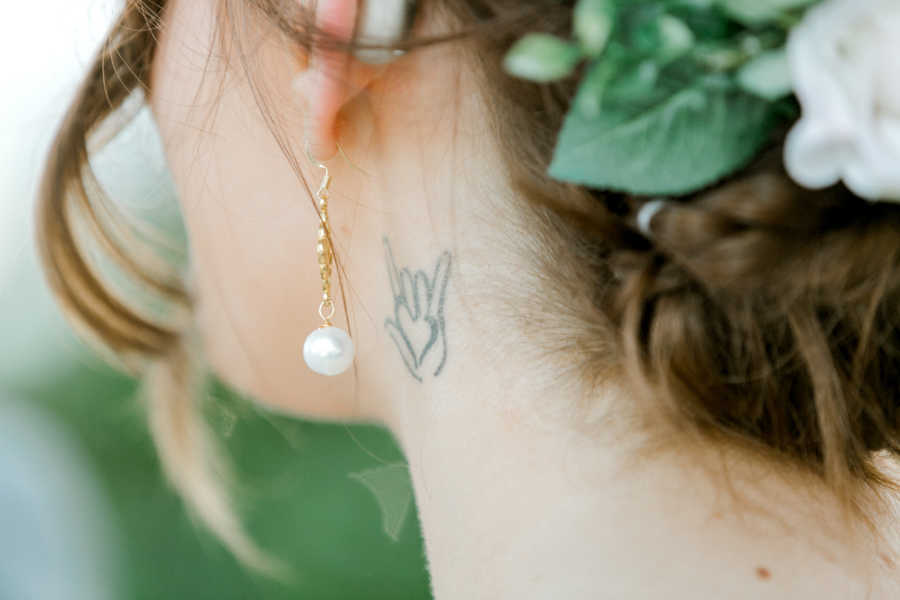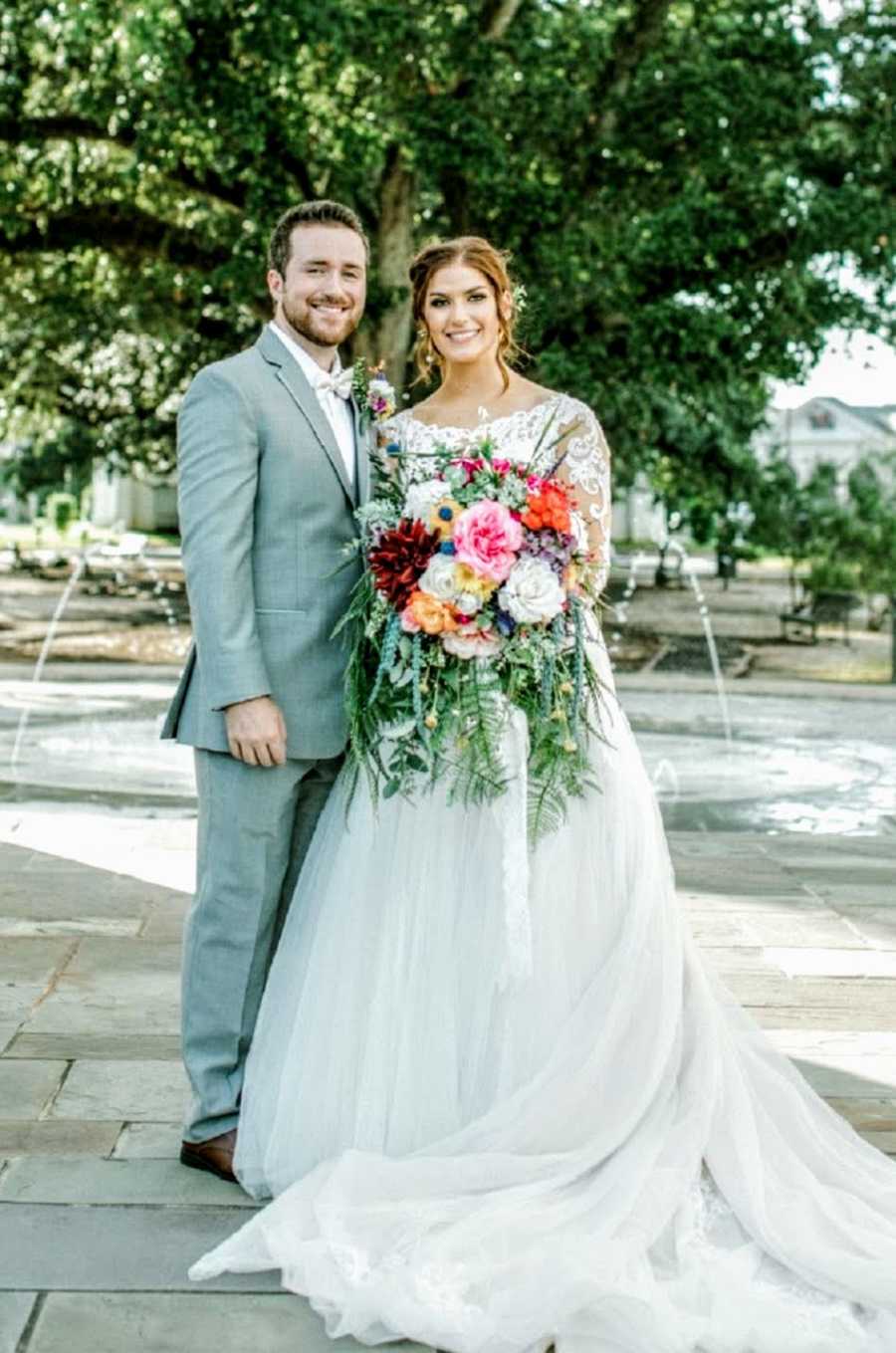 Even though James is hearing, we've been able to make all the little things work. Instead of talking on the phone, we text and video chat. He reminds me when I leave the water running because I couldn't hear it. He'll make/cancel all my appointments over the phone for me. He's always the one to tell me that my car is making a funny noise I couldn't hear. But he also laughs in the kindest way at the words I can never say right like, lasagna, ridiculous, chandelier, just to name a few, without making me feel embarrassed.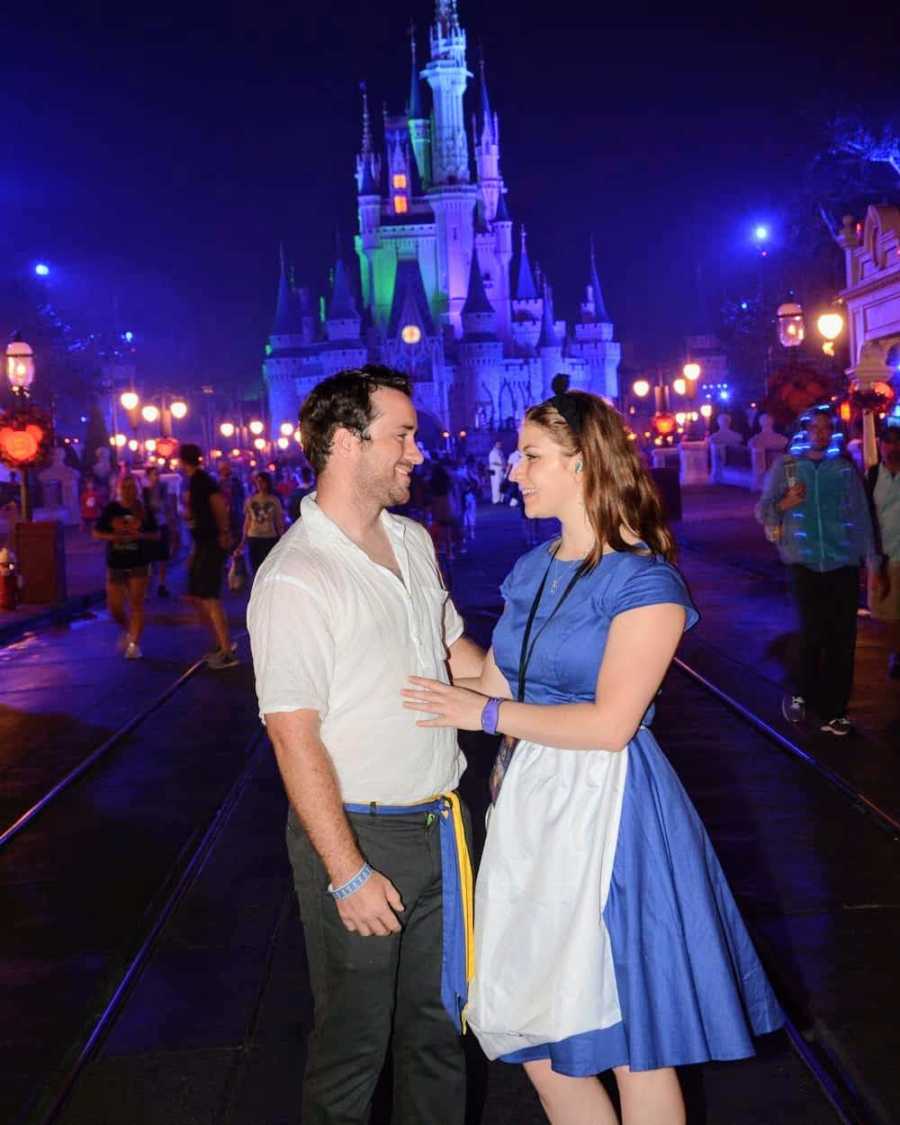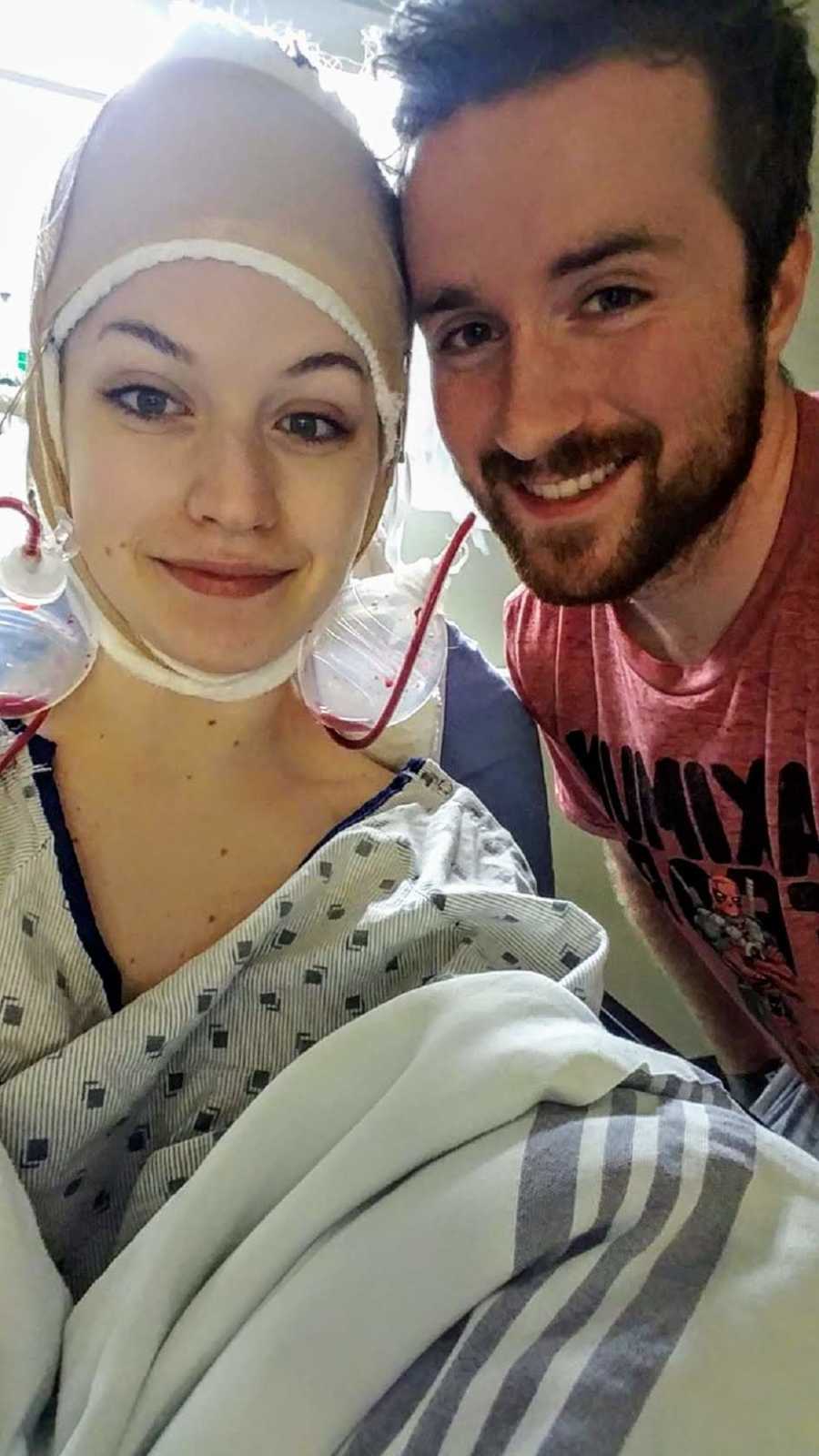 But above all, he's the most patient man I have ever met. The amount of time I've said, 'What was that?' 'Huh?' and 'I have no idea what you're saying,' is endless and he truly deserves an award for always repeating himself! I seriously could not do life without him by my side acting as my ears and being my person.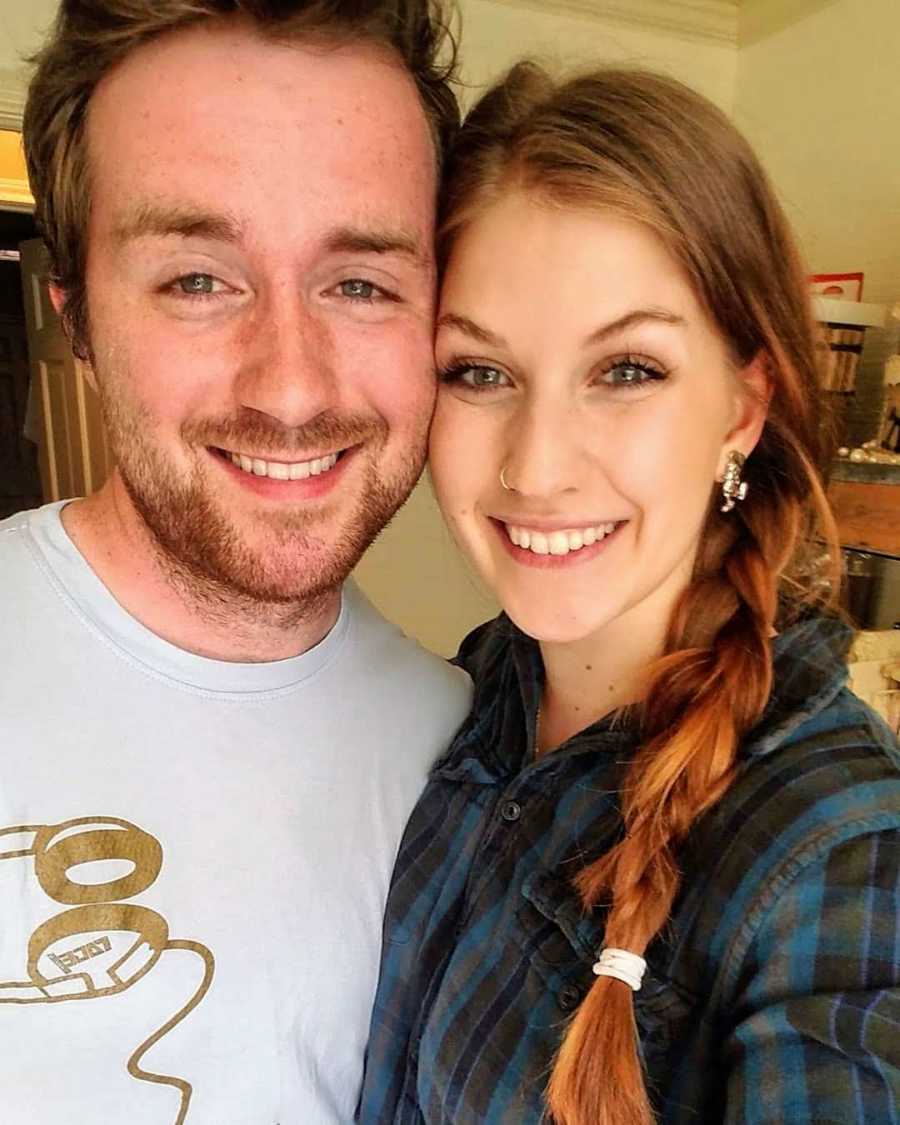 This is kind of a strange thing to say, but I am really glad that I was born deaf. Sure, it's a constant adjustment and more difficult some days but it comes naturally for me now. I know I would not be the strong person I am today if I didn't endure the hardships I've had because of my deafness and cancer story."
From podcasts to video shows, parenting resources to happy tears – join the Love What Matters community and subscribe on YouTube.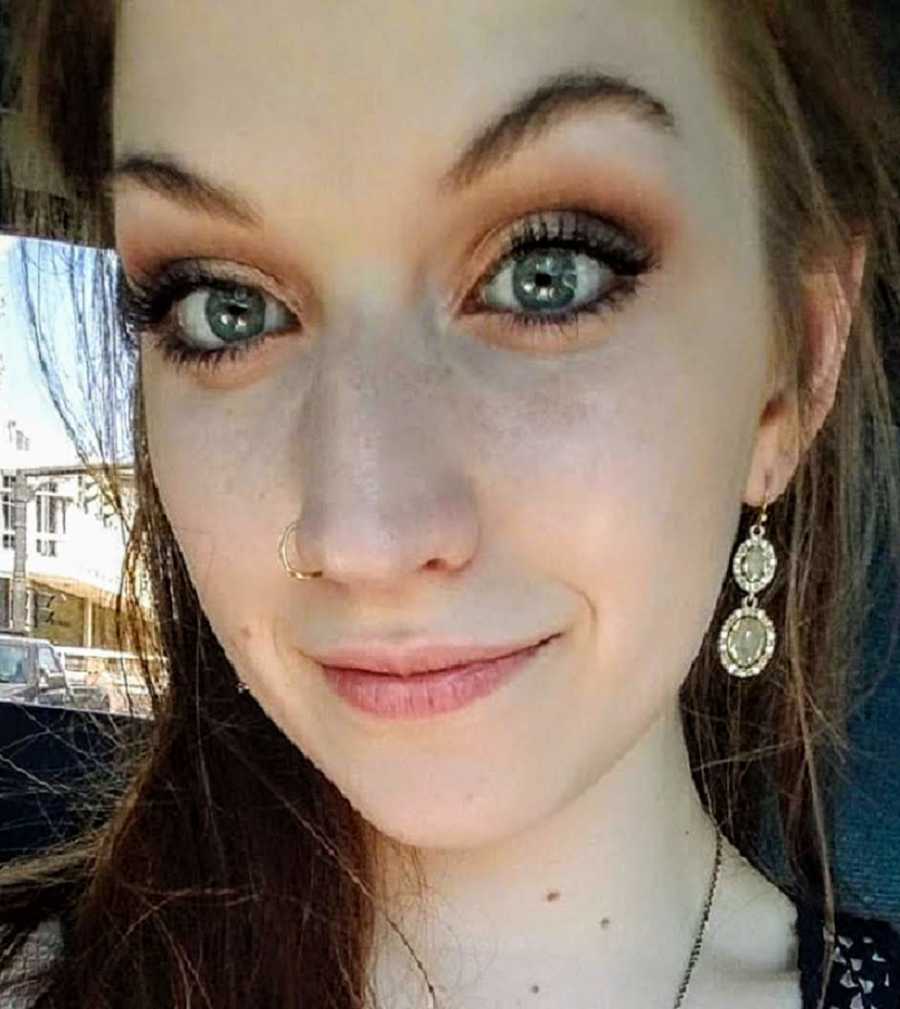 This story was submitted to Love What Matters by Ana Denae Fisher of Lafayette, Louisiana. You can follow her journey on Instagram. Submit your own story here and be sure to subscribe to our free email newsletter for our best stories.
Read more stories like this:
'Minutes after learning my daughter was deaf, an older woman complained I wasn't 'shushing' her loud enough. I smiled through tears.': Mom gushes deaf daughter is 'amazingly fearless,' says she'll do 'amazing things in this world'
'I think Evely is blind,' my husband said. In my dreams, she had big, brown eyes. Turns out, she had NO EYES.': Mom gives birth to baby with Anophthalmia, claims 'my child who is blind is teaching me to see'
Do you know someone who could benefit from reading this? SHARE this story on Facebook with family and friends.