"Dear husband,
I know these days it can be difficult to find the time to be alone together. This phase in life has us torn in so many directions, and more often than not, our marriage takes a backseat to life's many demands. 
In a time when so many of our friends are choosing divorce, we've held strong. Not to say we haven't thought about throwing in the towel a time or two, but we made promises to each other long ago, promises to see this thing through. Promises to love, even when we don't feel like it. Promises to compromise for the sake of our family. Every day we make a promise to each other, and in spite of the challenges, our love always wins.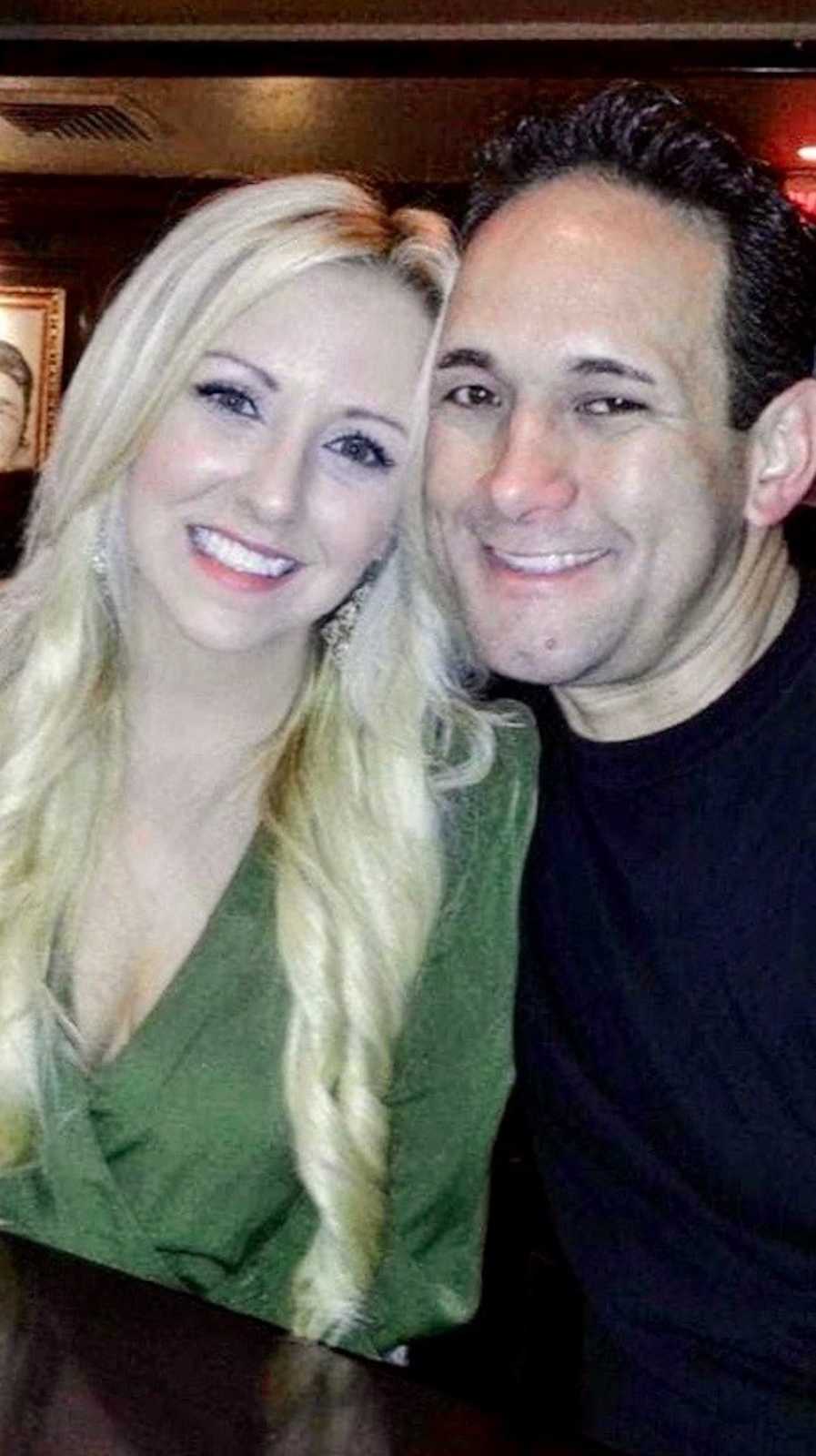 We are tied to each other through every moment, every memory. Today and every day, I promise to love you forever and hold strong to this life, as long as you too can make me a few promises…
Can you promise to hold me on the baby's first day of Kindergarten, as the realization that my mornings with him are no more washes over me, and the tears fall down my face as soon as he turns and walks through the classroom door? You might even need to take the day off to help keep my mind distracted. Just thinking about it now brings me to tears. I may need to be hospitalized once that day becomes a reality.
Can you promise to help me console our daughter through the traumatic middle and high school years? Girls can be so cruel, and for someone with a heart as sensitive as hers, I'm sure we'll spend many nights talking her through this difficult phase in life. We'll remind her how special she is, and to hold her head high in spite of wanting to hide away in her shell.
Can you promise to sit next to me in the principal's office every time the little one gets in trouble at school for disrupting class? I know it will be hard for you to leave work in the middle of the day, but we both know you are so much better at handling these types of situations. I will shake nervously like I'm in trouble and stumble over my words. Your words will be strong and powerful, and you'll know exactly what to say to remedy the situation.
Can you promise to wait up with me the night of our beautiful girl's first date, when some 16-year-old boy- who is the epitome of you during high school- shows up in his sports car to whisk her away. He'll introduce himself, shake your hand, and you'll hate him immediately. We'll pace the house for hours waiting to hear her key turn in the lock. We'll ask her about her night, she'll smile and say it was fine, and then she'll kiss us goodnight and head upstairs. We'll spend the next hour wondering where they went, what happened, and if we should ask her about it the next morning over breakfast. Pancakes always get her talking.
Can you promise to teach our son how to be a gentleman? The time will come for him to ask a girl out on a date and I want him to be prepared for the moment he meets her parents. Make sure he knows to say 'Yes, ma'am' and 'No, sir' and that he looks them in the eye when speaking. I don't want them to think we raised a degenerate, so make sure he knows to open her door, offer her his jacket if she gets cold, and to have her home before curfew. He needs to understand that women are to be respected and treasured, and though I'll have told him this every minute of every day, we both know he'll actually listen if it comes from you.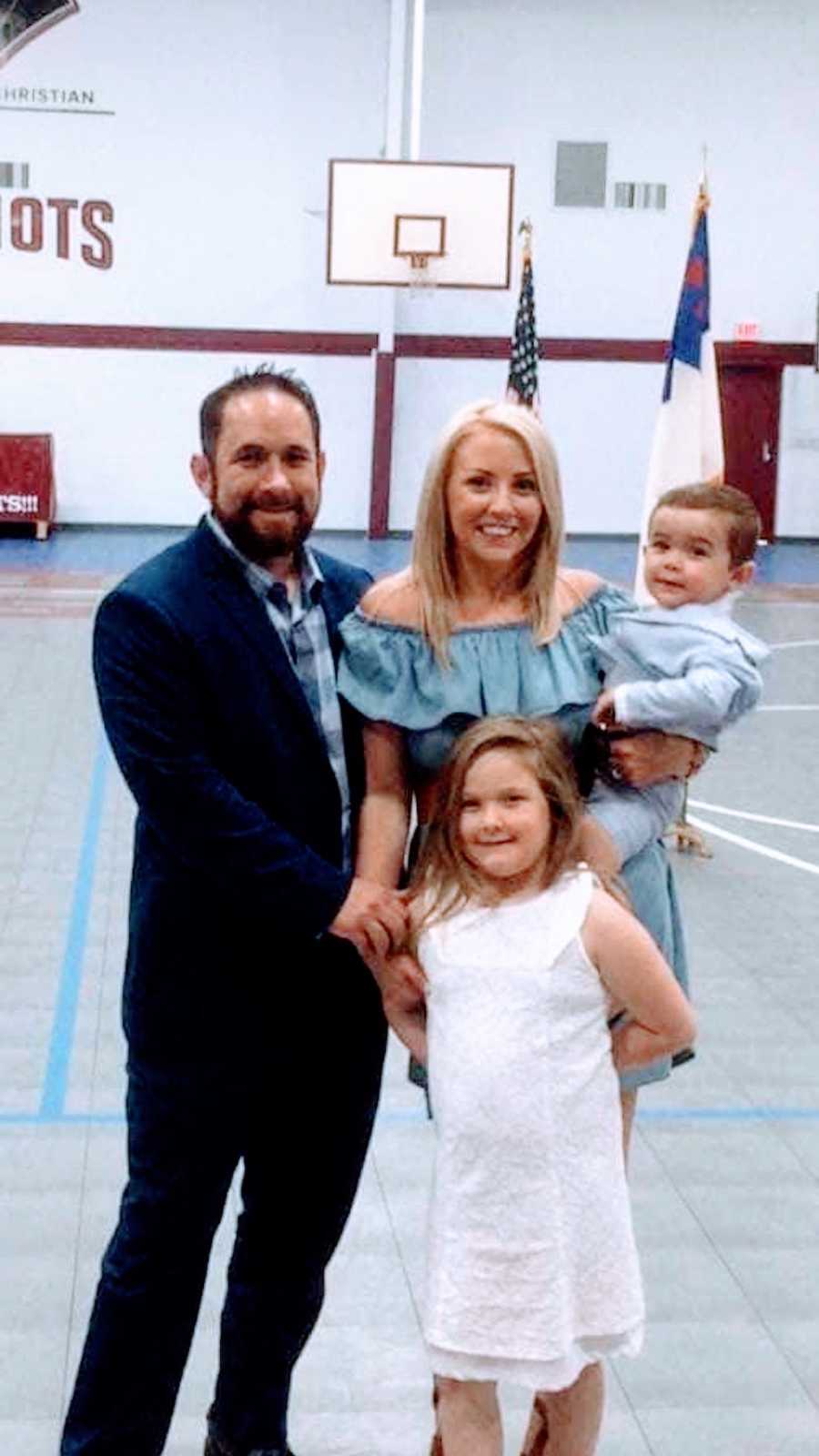 Can you promise to sit proudly next to me as we watch our daughter walk across that stage to receive her diploma, relishing in the payoff of all of those long nights at the dinner table hammering mathematical equations into her brain? We'll beam from the stands as we watch her turn to find us. For 18 years we have molded and shaped her into the woman she is becoming, and we have so much to be proud of.
Can you promise to smile ear to ear with me when our son lands his dream job and thinks us worthy to call first to share in his exciting news? Knowing that he did it on his own merits will make it even sweeter. The late nights in the college library, studying for his degree will finally be rewarded with paid vacation time and actual health care benefits. He will be ecstatic; we will be ecstatic. We'll make plans to take him out for a nice dinner to celebrate his success. 
Can you promise to dance with me at our daughter's wedding? We'll hold each other tight, and you'll remind me of the moment we brought her home and how terrified I was that I wouldn't know what she needed. As we watch her start a new life, you'll whisper in my ear 'We did good, Mama', and I'll know that she's ready for this new chapter. I'll watch you wipe away the tears as she hugs you and says 'Thank you, Daddy. I love you so much!', before she closes that car door and heads off for her honeymoon with her husband. The realization that we no longer share a last name with her will hit us hard and we'll ride home in silence, both too scared to speak for fear the emotions will spill out of us and never stop. 
Can you promise to sit in that hospital waiting room with me when our first grandchild is born? We'll recount stories to the in-laws of our own time spent in Labor and Delivery, waiting for our babies to enter the world. We'll hold that precious new life close to our chests and soak in every moment. We'll fill our house with toys and puzzles, and spend weekends babysitting. It will keep us young, but mostly it will keep us connected to our now grown babies. It will be another excuse to visit constantly. 
Can you promise to always be that voice of reassurance for me in the difficult moments? When we begin to face health issues, or we are overcome with grief after losing those we love, we'll need each other in order to keep pushing forward. You are better equipped at dealing with these things. I will be an emotional wreck, unable to formulate a simple thought. I'll turn to you for answers when I cannot make sense of it, and you'll remind me that I still have you, and that together we can make it through anything.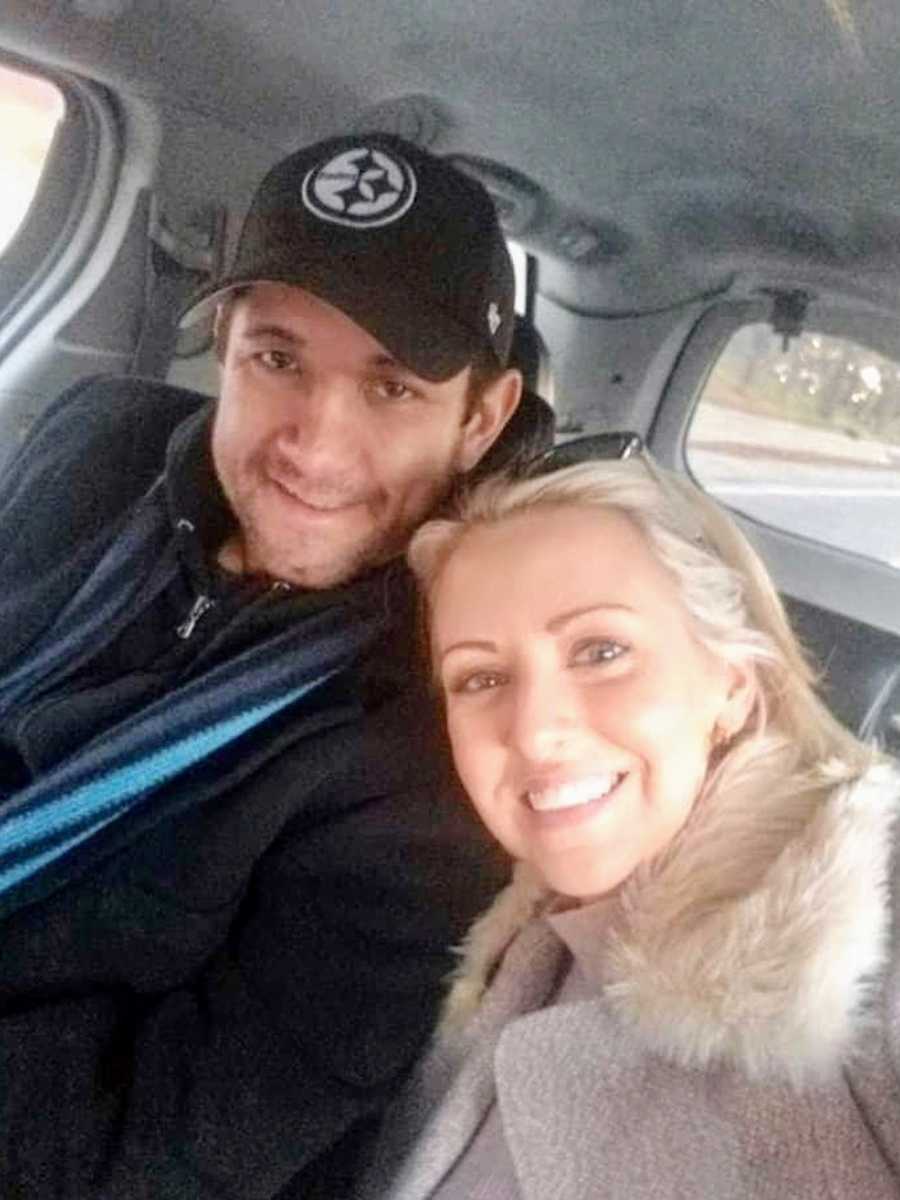 Can you promise to grow old with me, in matching rocking chairs on our front porch? We'll reminisce about our beginning, recounting the moment we met. We didn't know it then, but we were fated to be together. We'll think of all we've accomplished and smile, knowing that we've left behind a legacy to be proud of. How sweet it will be to know that choosing each other all those years ago was the best thing we ever did. We'll both silently thank God for all we've been given, and we'll know that this life won't be the end for us. 
Can we keep promising every day to choose this life and each other? I know these days it can seem like we're miles apart, even though we are under the same roof. Between your job and parenting two little ones, there isn't always much time left for just us. But I want you to know, I promise to always choose you. It's always been you. When I see my future, I see only your face in the memories ahead. There's so much left to experience and I only want to do it with you. 
So, what do you say… can we make some promises?"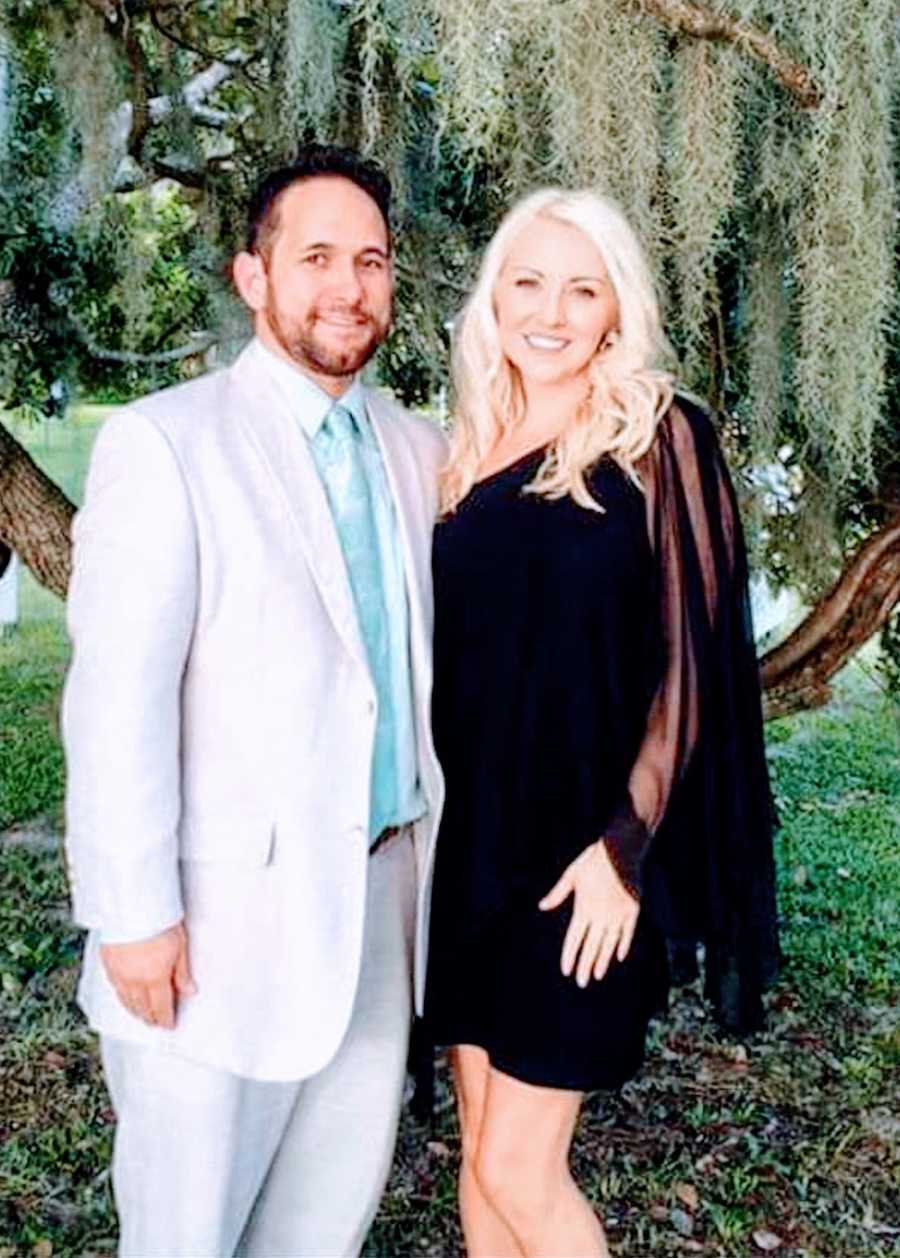 This story was submitted to Love What Matters by Jade North of Four Norths in the South. The article originally appeared here. Follow Jade on Instagram here. Submit your story here, and be sure to subscribe to our best love stories here.
Read more stories from Jade here:
'No, he's the one who said you were fat and ugly!' piped the other one. I won't lie, I saw red.': Mother defends daughter after 'cruel' boys fat-shamed her at pool
'I was scouring for baby boy clothes, 8 months pregnant. That's when I saw him. At 6'2, he's hard to miss. His features were slightly different, but it was him.'
'I'm okay with being a just-good-enough wife. I don't keep a tidy house. I don't wash my hair for days.': Mom once obsessed with perfection realizes that was 'exhausting,' the quest for perfection is 'completely unnecessary'
'When the stylist asked me what I wanted, I replied 'Cut it off! Please just cut it off before I lose my nerve.' Without hesitation, she grabbed the scissors and began to chop.'
Do you know someone who could benefit from this story? SHARE this story on Facebook with your friends and family.