"It's November 25, 2018. As I stare into the roaring fire, I realize at some point it turned dark outside. Yet, when I started my day at 3 a.m., it was dark then too. My other senses kick in, and I realize how quiet our 200 year old farm house is. There are no more sounds of wheels on the hardwood floor, no murmurs of faint wheelchair motors, and no high-pitched laughing squeals coming from the man in the chair. There are no more 'Emmas,' no more I love you's, and no more dumb dad jokes that I secretly loved, even though I would roll my eyes.
The hundreds of likes, comments, messages, food gifts, and condolences pour in. It all weighs so heavy, and I return to the empty sound around me.
Just a few weeks prior, I was celebrating Halloween at school in Virginia, beginning to get excited for my upcoming graduation with my bachelors degree in December. It was a dream of mine to walk across that stage and look in the audience to see my dad, a first generation college graduate smiling from one big goofy ear to another.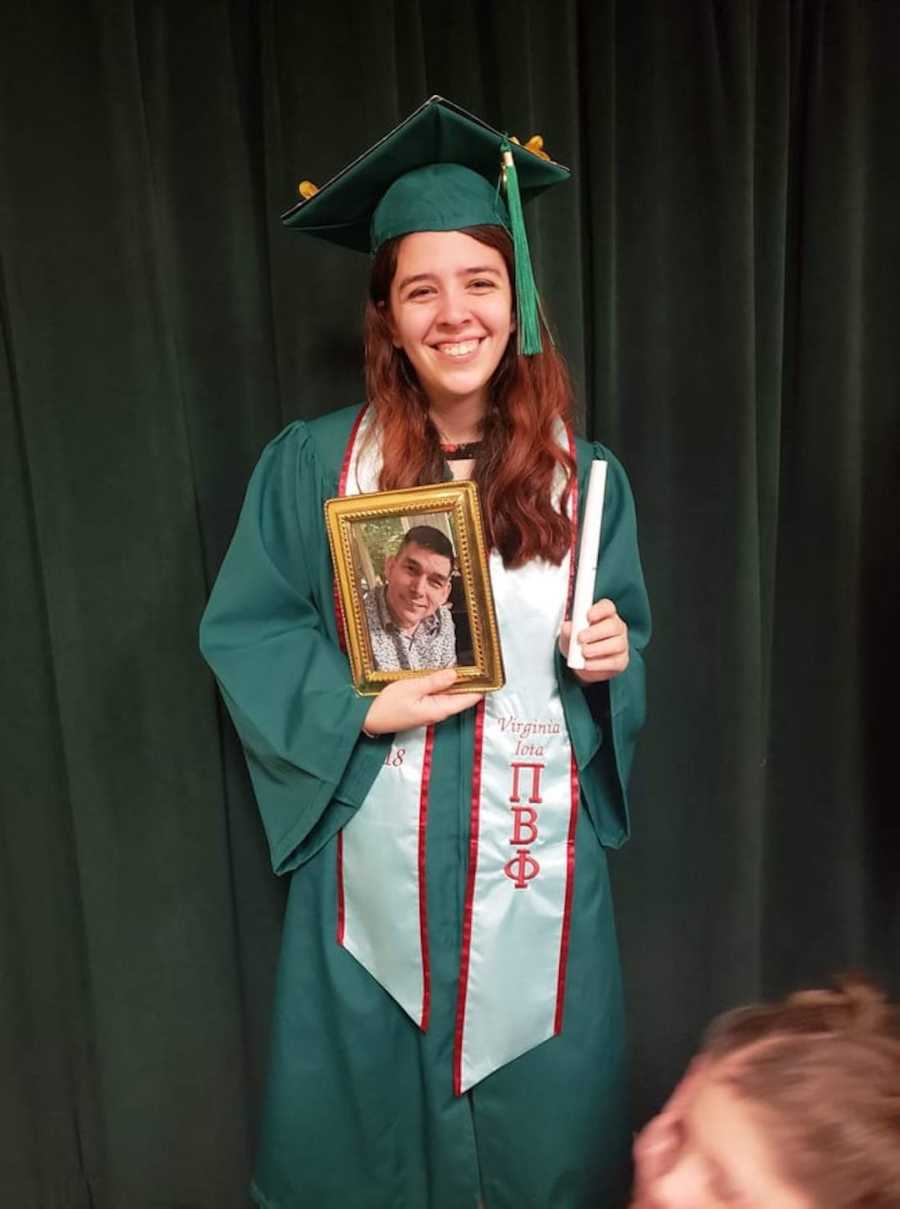 Alas, around Halloween, I received a call from my step-mother, Holly, that my dad was entering hospice. I vividly remember sitting in my car, sobbing, as this was my first indication the end was here. I was 21, and losing my person.
My father, Mark E. Smith, was born with cerebral palsy and came from a troubled family. He used a wheelchair, and after struggling and striving to build independence, eventually worked his way from poverty and a family of substance abuse to working at community college. He then pursued a Master's Degree at a state school while still holding onto his dreams of becoming more. A poet, writer, empath, and overall caring human, he married my mother, Lori, had me, and moved us across the country from California to Pennsylvania to pursue a job with a wheelchair manufacturer. Hopelessly devoted to his work, my father would go on to obtain a variety of different roles within the company.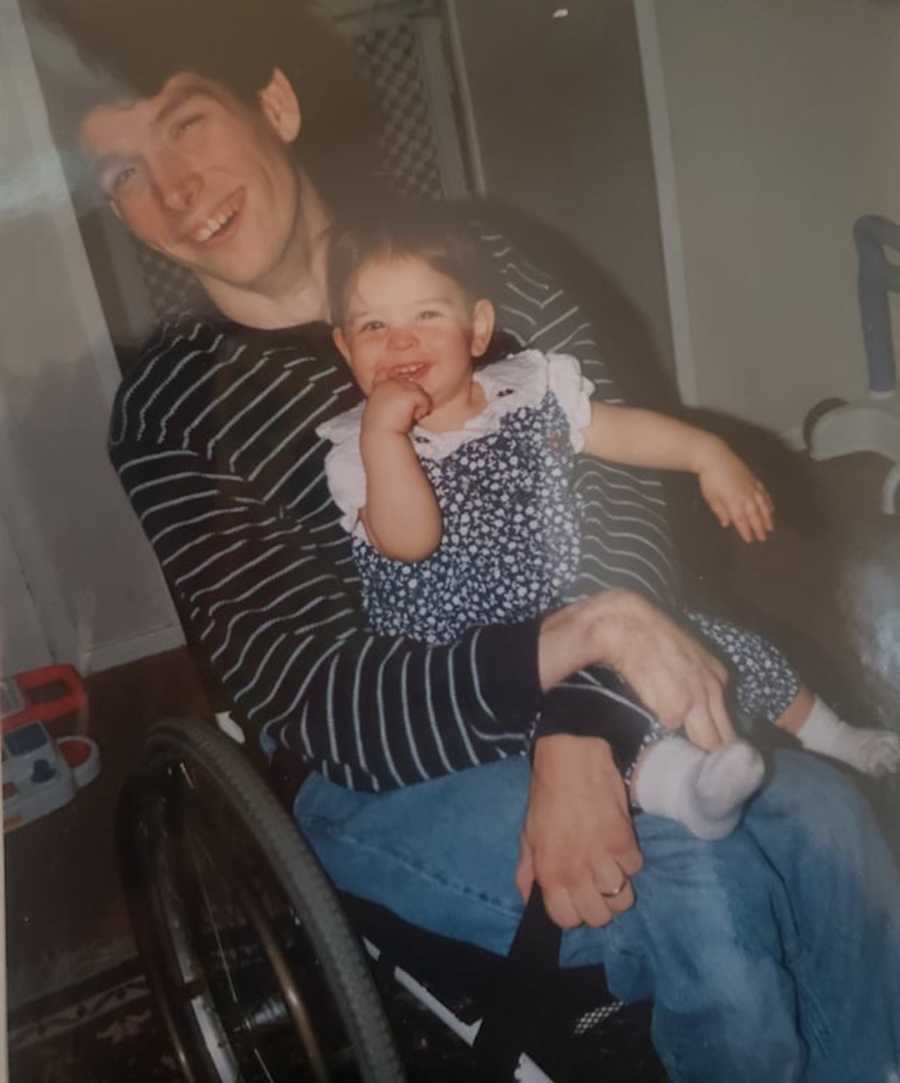 Perhaps his most cherished time was creating and running the infamous wheelchairjunkie website, which was a message board forum and blog for other wheelchair users and individuals with disabilities to have a space to connect, seek questions, and feel safe and seen in a space dedicated to them. It quickly became the premier site for all things disability, and he quickly became known as 'the wheelchairjunkie.' I have fond memories of sitting in his room watching tv in the evenings as he worked late hours, often coming home from his day job to then spend the evenings running Wheelchairjunkie and helping users with all things disability.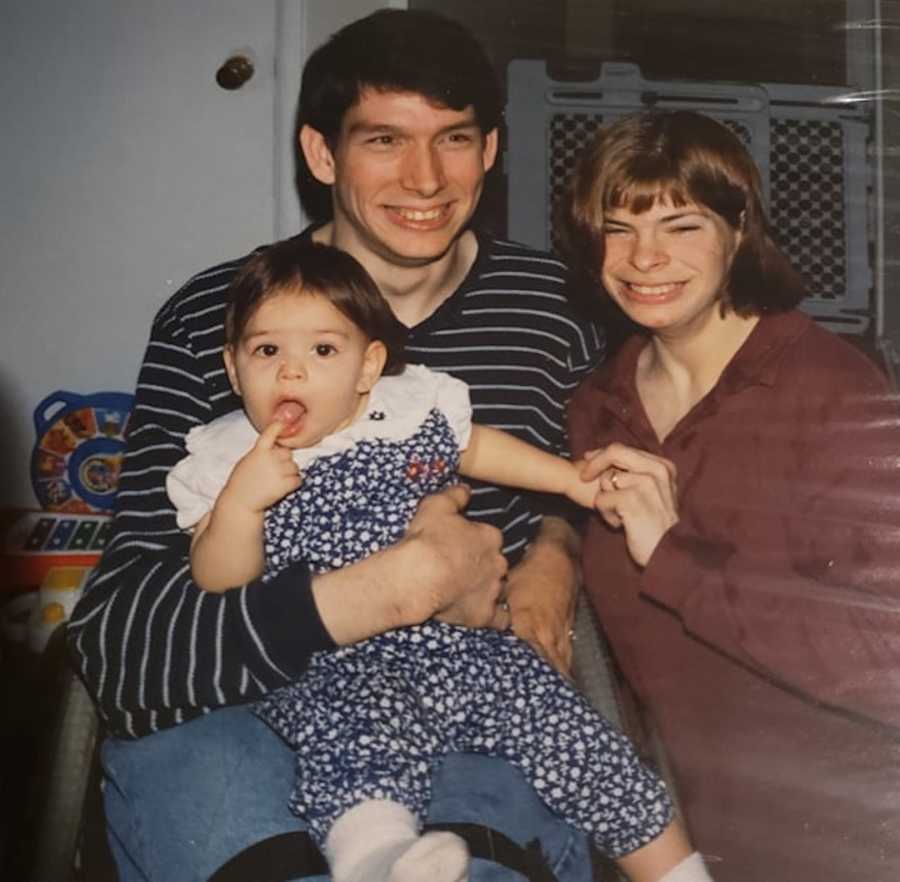 He published four books, ran Wheelchairjunkie, which grew to have thousands upon thousands of users, kept up with a weekly blog surrounding all things disability and life, and somehow found the time to be a dad. Not only did he juggle these obligations, but he also struggled with my mother becoming severely mentally ill when we moved across the country. Eventually, for our own safety, my father divorced her and became a single father with a disability to a 12 year old girl. He remarried in 2015, when I was 18, to an amazing woman, Holly, and became a step-father to Annabelle. He was once again becoming a family man, who prided himself on his ability to provide unconditional love throughout our life. Not only was my superhero father helping individuals everyday, but he was also navigating the woes of love, relationships, and now single fatherhood. It was just us, and our already strong bond became unbreakable.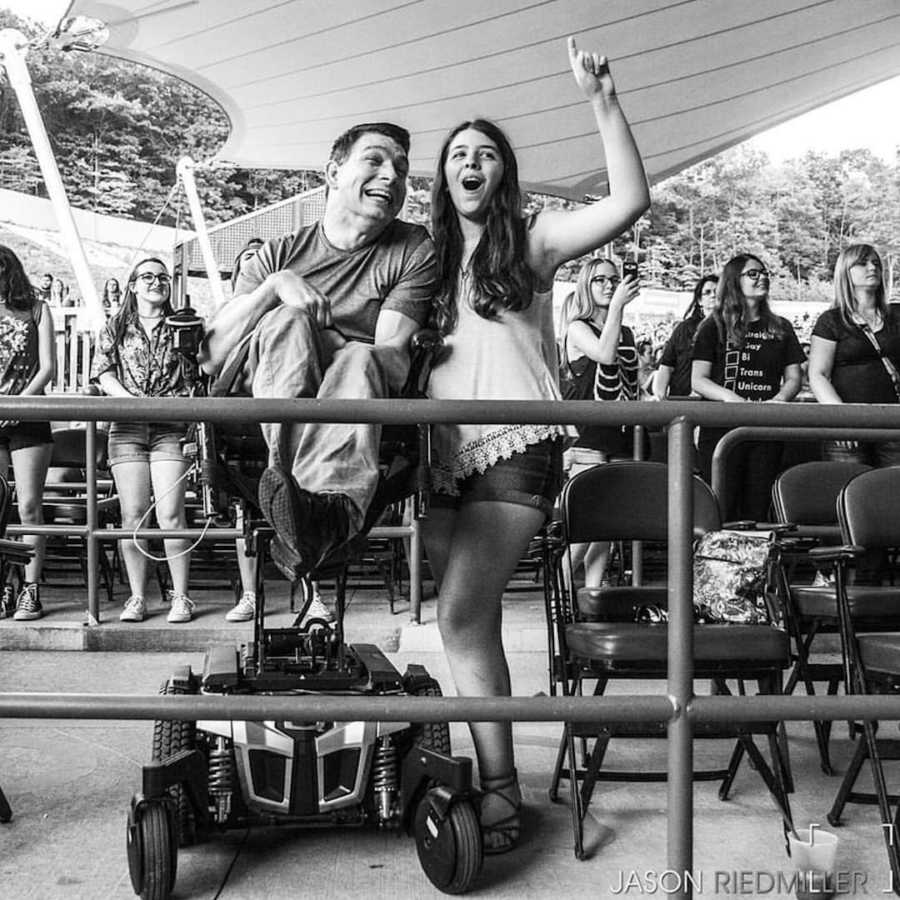 Fast forward to when he was diagnosed in September 2017 with esophageal cancer. Suddenly, my superhero of a father had become far less invincible. After rounds of chemotherapy, in February 2018, he underwent an esophagectomy where they removed part of his esophagus and brought up his stomach to remove the tumors. This surgery alone went awry and he ended up with a tracheotomy in order to breathe. He eventually recovered, but began feeling debilitating pain throughout his back that only got worse. In September 2018, it was discovered that the cancer had spread. By Halloween, he was in hospice, and after a grueling three weeks of watching him deteriorate, he passed peacefully at 2 or 3 a.m. while we were all asleep, holding my step-mothers hand.
Losing the most important person in your life comes with so much pain and heartache as expected. The first few weeks without him are honestly a blur looking back. What I found to be the hardest, though, was the isolation of being a young adult without a father. I found myself at 21, just 23 days before graduating undergrad, fatherless and lost.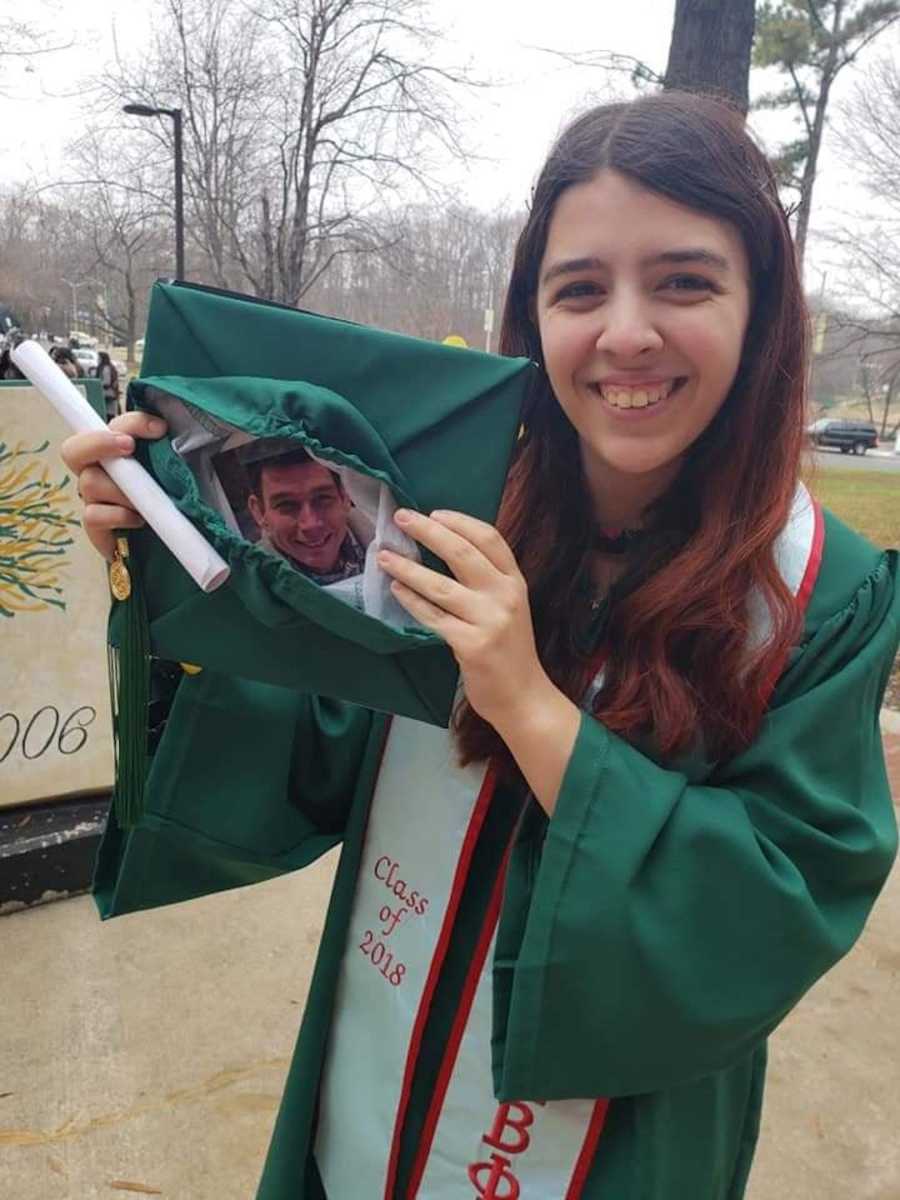 As I searched for grief groups, because I grew up raised by a man that was very self-aware and took to the importance of processing trauma and discussing feelings, I found that almost all support groups ended up being filled with individuals 40+ looking for support as they grieve their parents, partners, etc. While that is fantastic, I felt very disconnected from the community. I was just starting out in the world, and in a very different phase of my life than these actual adults. In a sense, I was thrown into adulthood while most of my peers were still enjoying their early 20s. My peers did not understand, and neither did the adults in the community.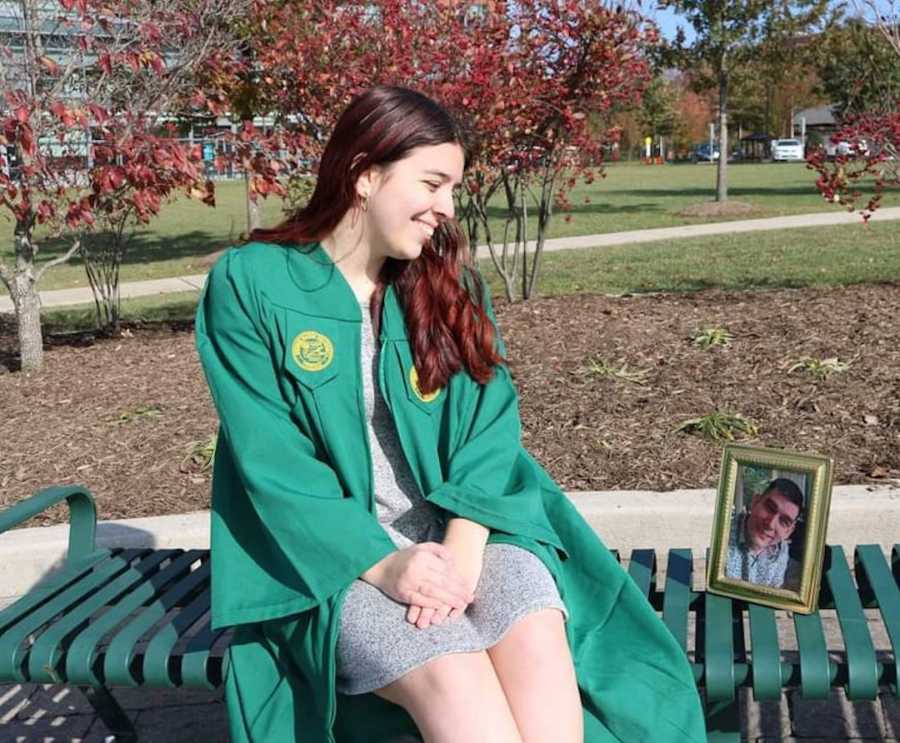 Just as I was beginning to grapple with my grief and the changes that come with entering adulthood,  I received a call on October 1, 2020, that my mother was found dead. A month shy of the two year anniversary of having lost my father, I had now lost my mother too. At the age of 23, I suddenly became an adult orphan. My mother, who struggled with addiction and mental illness most of my life, was hard to be around. After my parents divorced, my anger and resentment towards her only became stronger. Half the time, she made no sense, and the other half she made sense, but wanted to pick a fight. Until she passed, I viewed her as this addict who was unable to be my mother. Once she passed though, I began to put together the pieces of her life that I never got to know. She wanted to grow up and be a writer, start a family, and live the American dream. She always struggled with depression and feeling like an outcast due to her disability, dystonia, on top of being non-verbal. I think that manifested more and more once we moved across the country and she was away from the small support system she had finally built.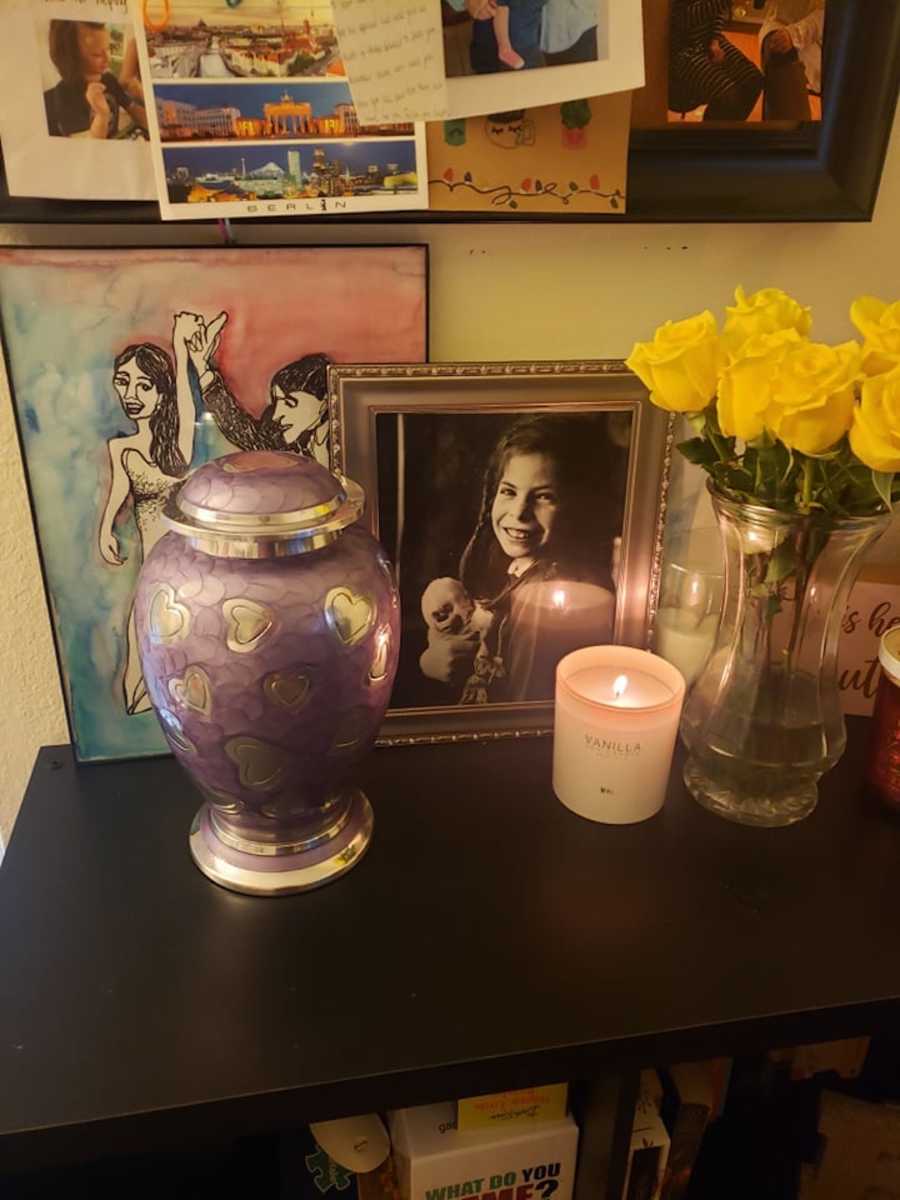 I then began to feel guilt and remorse. Growing up with a sick mother, the only way I knew to protect myself was by building a wall. I only saw her as the woman unable to be my mother, and not Lori, a human who was sick and struggling. We had a very strained and complicated relationship. I barely saw her once I went off to college, which provided the distance I desperately wanted from her.
In a sense, I have been preparing for her death for years. Every time I received an unknown phone call, my stomach would drop, thinking it was 'the' call. Yet, I was so unprepared when I really did receive 'the call.' I spent years anticipating her death, but was so unprepared for the grief I am experiencing. Even if our relationship was complicated, I still am grieving the mother she should have, and could have been.
The isolation grew as I was now 23 with no parents. In just short of two years, I had lost both of them. I found myself a young adult grieving to the extreme. I had met no one that was in a similar position of mine. I began battling extreme death anxiety, oftentimes having intrusive thoughts multiple times a day about loved ones close to me suddenly dying. I often think of worst case scenarios. I easily panic. I fear the unknown of possible chaos and heartache.
Losing my parents so young has completely changed my life in every single sense. While I now struggle with anxiety, I also recognize I am a different person from my grief, even in some good ways. I look in the mirror and am unable to recognize who I was before November 25, 2018.
A lot of times, we feel that those hurting cannot experience joy, and often subject grief to this too. But the reality is, grief and joy can co-exist. I find joy in who I am now. I am more empathetic, more understanding, more outgoing, and more self-aware. Through losing my parents, I truly found myself, which some people struggle with their entire lives. For the first time in my life, I feel proud of who I am. I am a young adult, navigating the large scary world, carrying the burden of being a 24 year old orphan on my shoulders. I am also Emily, the young adult griever who channeled her pain and grief into something bigger than her. I am Emily, the empathetic friend, loving partner, and wanna-be world changer. I give great advice, I listen well, I have great dark humor, and I love deeply and unconditionally.  The theme is that all these traits are traits from my parents. I am the girl who carries her parents in all she does. I continue to be their legacy.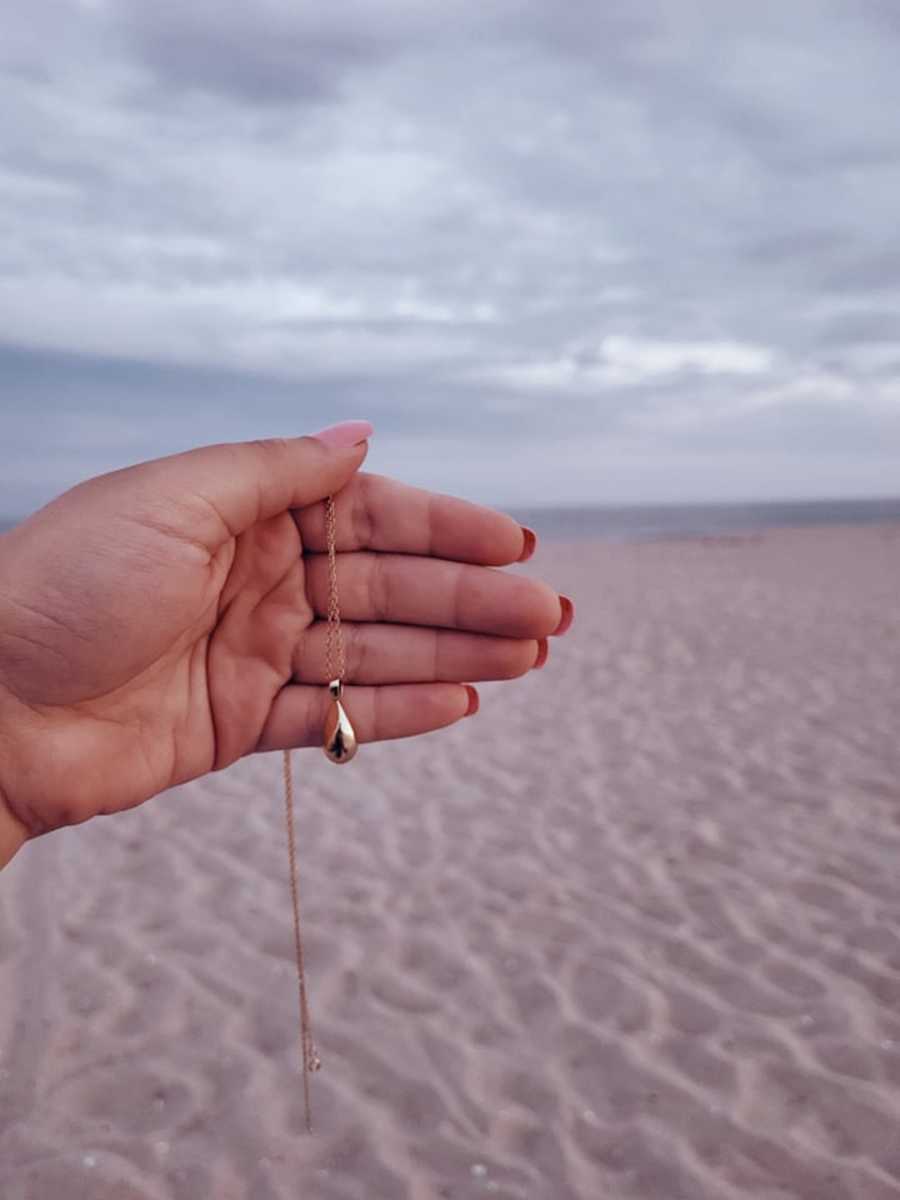 Losing my parents also showed me how society tends to rush grief, giving you a few months to be visibly sad, and then pushing you along hoping you 'get over' it. The reality is, grief is forever. It evolves and changes with us, and becomes a part of our journey. The metaphor I like to use is that it builds a home with you, creating a grief house. It may add rooms or redecorate often. But the upside to it is you also get to have a say in that home. You can add memories, photos, and process your grief. You can feel joy, excitement, heartache, pain, and all the emotions in your grief home. It is yours, and there is no timeline or guidebook to abide to, despite what society may say.
As a young adult grieving, I found how little space there was for individuals of any age to grieve and navigate their new life. It is time we create the space needed for those to grieve and be supported. Grief deserves to be seen, heard, felt, and held in all its parts. You don't need to understand someone's grief, rather you need to just show up. Be the space for someone to tell stories, look at photos, and watch their person's favorite movies. Be willing to hide under the blanket with them, hold their hand in the moments they need it, and do the little things like bring them their favorite food. We don't need to understand what someone is going through, but we need to be able to find compassion.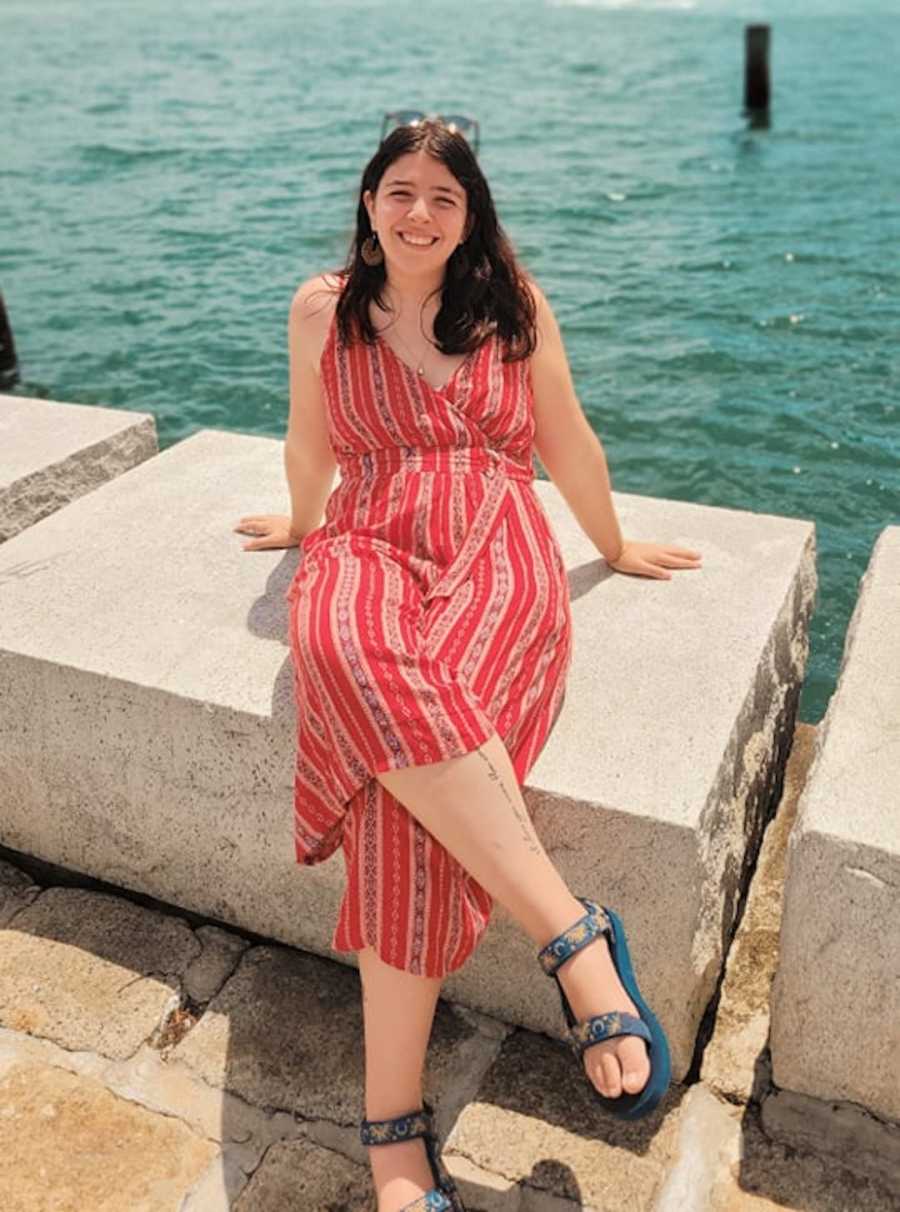 Creating the space for ourselves and others to grieve is the most precious gift we can give each other."
This story was submitted to Love What Matters by Emily Smith from Fairfax, Virginia. You can follow their journey on Instagram here. Do you have a similar experience? We'd like to hear your important journey. Submit your own story here. Be sure to subscribe to our free email newsletter for our best stories, and YouTube for our best videos.
Read more touching stories like this:
'My screams woke up the entire sorority house. 'My dad died 7 months ago. She can't die too!' At that point, the rest of my life began.': Young woman shares grief journey, 'My parents would be proud of me'

'Raising kids without my mother is much, much harder than I thought.': Woman details parenthood after loss of mother, 'It's like driving without a GPS'
'She pointed to the TV to distract us. We looked back, and she was gone.' That was the moment I became an adult orphan.': Woman earns college degree in honor of late mother, jumpstarts grief support groups
'He's gone, Lex, he's gone,' my poor mom repeated between her sobs. I knew I'd never see my dad's face again.': Woman loses father in tragic accident, 'The grief is always with you'
Do you know someone who could benefit from this story? Please SHARE on Facebook to let them know a community of support is available.