"At 9 years old, my life changed more drastically than I could have ever imagined. When I was in fourth grade, my mom was diagnosed with stage three breast cancer, which was entirely unexpected based on her health and young age. I vividly remember coming home from school one day, and my parents guided my younger brother and me downstairs to sit in the family room. They handed each of us a book and a stuffed animal while they shared the heartbreaking news.
My immediate family consisted of my mom, dad, younger brother, and myself, and I was also blessed with five older half-siblings on my dad's side. In addition to this, we had an amazing support system of grandparents, aunts, uncles, and cousins, as well as other distant family members and friends. My mom's diagnosis crushed all of us, but we leaned on each other for support as we navigated this new experience.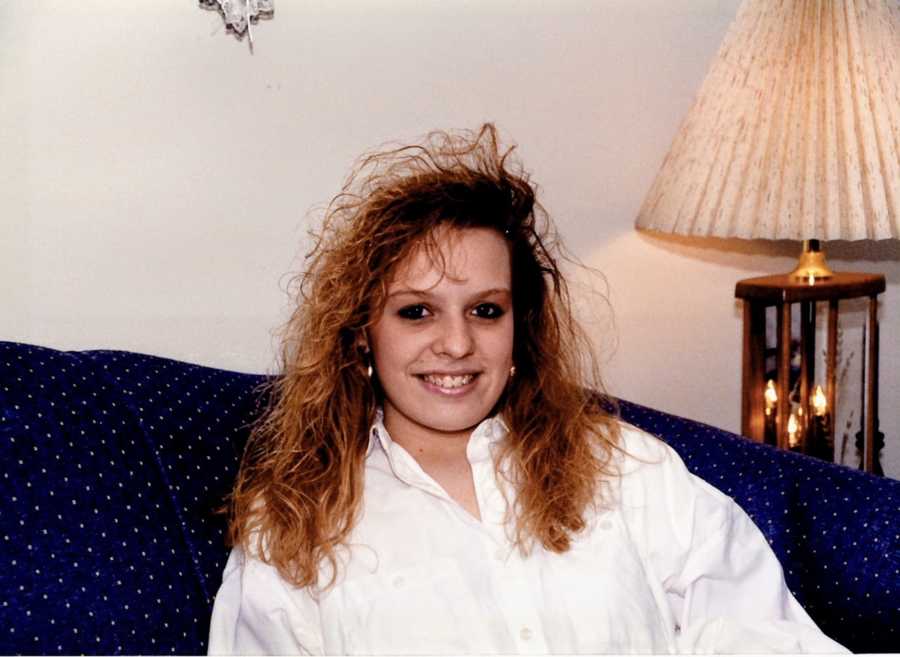 As my mom grew sicker from chemotherapy, our home environment changed significantly, but my dad had to keep working extra hours to support us financially. Even through these unspeakable times, my mom worked part-time, kept the house clean, and continuously cheered me on at softball games. This is one thing I will never forget about my mom: her passion and selflessness for her family. My family was given so many amazing opportunities through these times, one of which included meeting President Barack Obama. After launching the Affordable Healthcare Act, President Obama invited my mom to introduce him at a speech in our hometown of Green Bay, Wisconsin. Following this, we were able to visit and speak with President Obama on a few other occasions, which is astonishing to this day.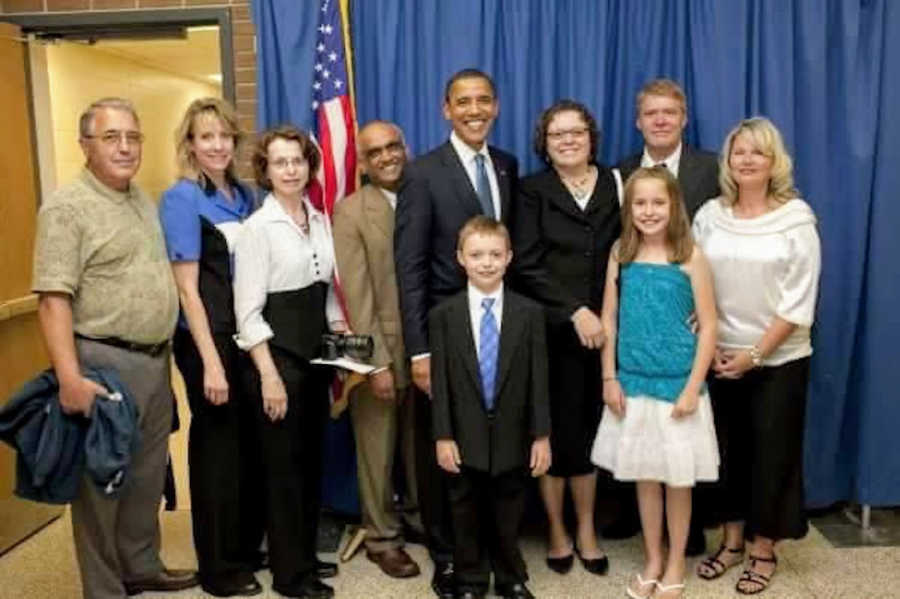 Despite the incredible experiences my family was given, the reality was my mom's cancer was continuing to get worse, and at my age, I greatly underestimated the consequences this would bring. After 5 long years of battling cancer, my mom passed away at our home surrounded by friends and family. Following this substantial loss, life moved forward, but we always knew she was looking over us. By this point, I was a freshman in high school, my brother was in sixth grade, and my dad took on all of the roles of parenting as a widow. My dad taught me how to drive, helped me start my first job, watched me cross the stage at graduation, and sent me off for my first day of college. All of these milestones were incredibly difficult to experience without my mom there in person, and it felt particularly challenging at the age I was.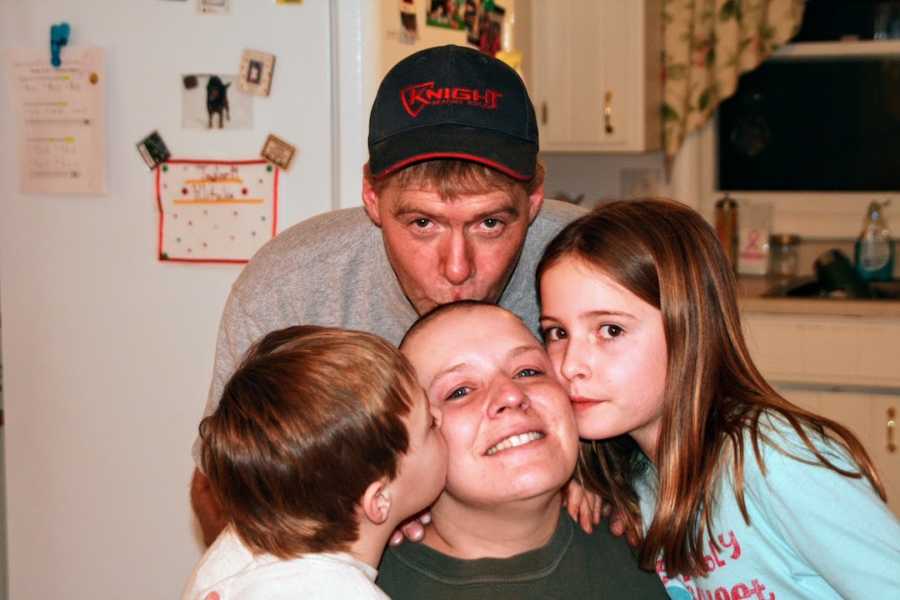 I believe one of the only reasons I am here today is because of one of my best friends, Miranda, whom I met in fifth grade. I became severely depressed in high school after my mom died, but Miranda would constantly strive to get me out of the house and bring out my normal, happy self. Then, in my first week of college, I met my other best friend, Clare, who had recently lost her dad to early-onset Alzheimer's. We had an unspeakable bond, and the story of us meeting truly gives me the chills because I know God had this plan for us. We shared so many moments of getting signs from heaven, and she always knew how to comfort me during difficult times. Without Miranda and Clare, I would have felt so lost and alone in this world.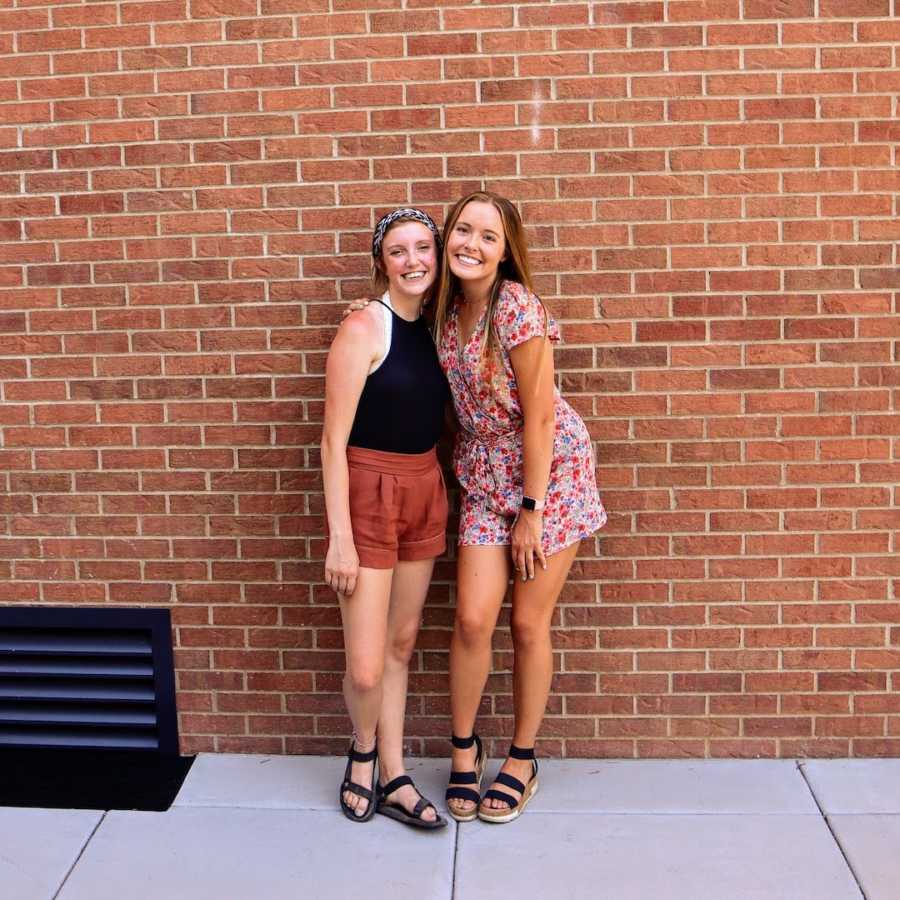 During the summer prior to my final year of college, my dad started having some very serious health issues. For months, he endured excruciating abdominal pain, and despite his countless trips to the hospital, his doctors could not pinpoint what the issue was. Unfortunately, he had been treated for melanoma a few times in the past, and little did we know this aggressive cancer had come back again. Fall of 2018, after another trip to the emergency room, the medical team discovered my dad had a large mass in his intestines. After being tested, it was determined this mass was cancer, and my dad's spleen and gallbladder were also full of cancer. These tumors were treated and removed, but it was undoubtedly an extremely stressful and terrifying experience for my family. For the rest of the year, I was plagued with negative thoughts and fears of losing my dad, but his relentless strength made me so confident he would win this battle again.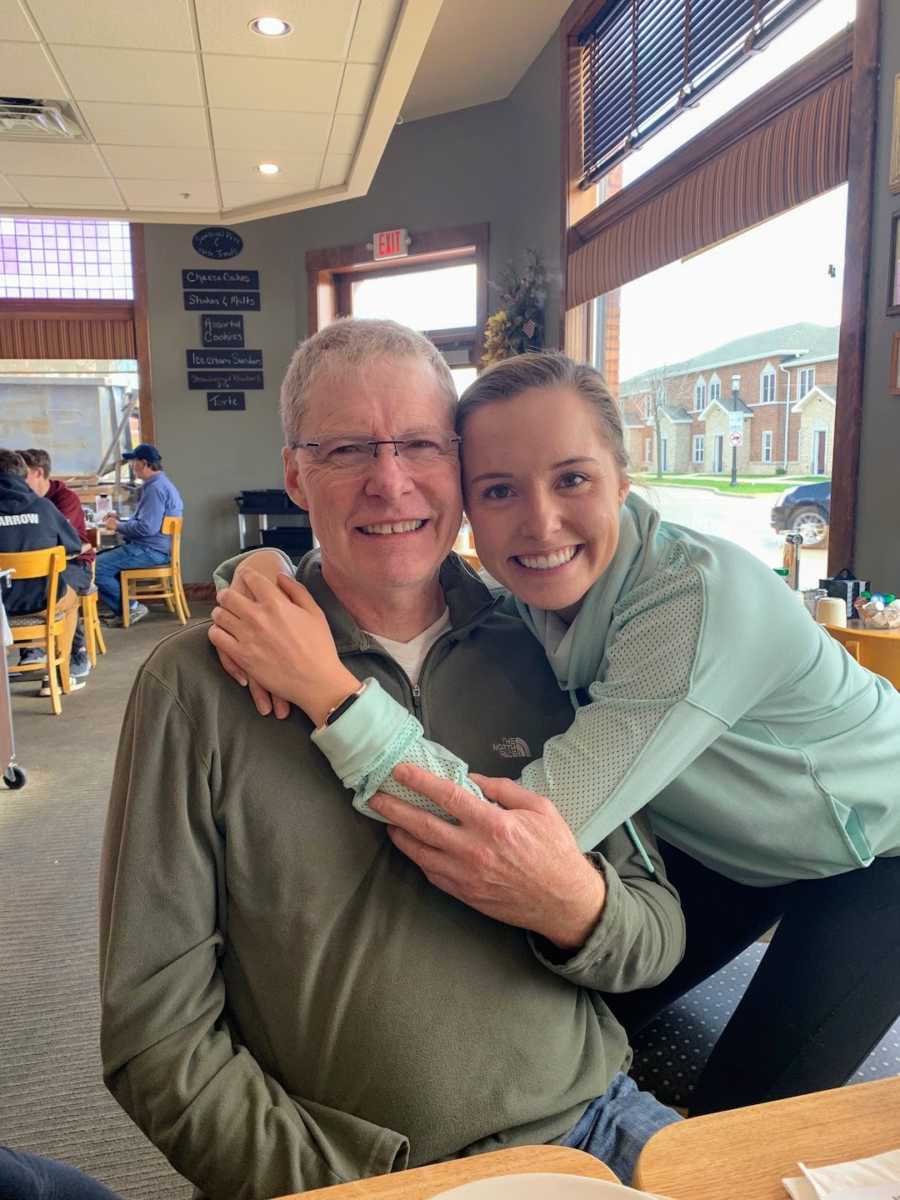 Shortly after this, I learned I was eligible to graduate a year early, and I was truthfully quite disappointed I would miss out on senior year with my college friends. God works in mysterious ways, however, and I can now see how much of a blessing this was. After finishing my finals for this last year of college, a small group of my family members came to visit me on campus for lunch. After finishing our meals, my dad became very somber and told me his cancer had spread to his brain. This was absolutely devastating because I expected he was fighting off the cancer, but the situation had become much worse. I vividly remember him saying, 'I didn't want to hide this from you, but I wanted you to finish your last year of college without having to worry about me.' To this day, I can't describe the pain I felt as he spoke those words, knowing I could have spent more time with him.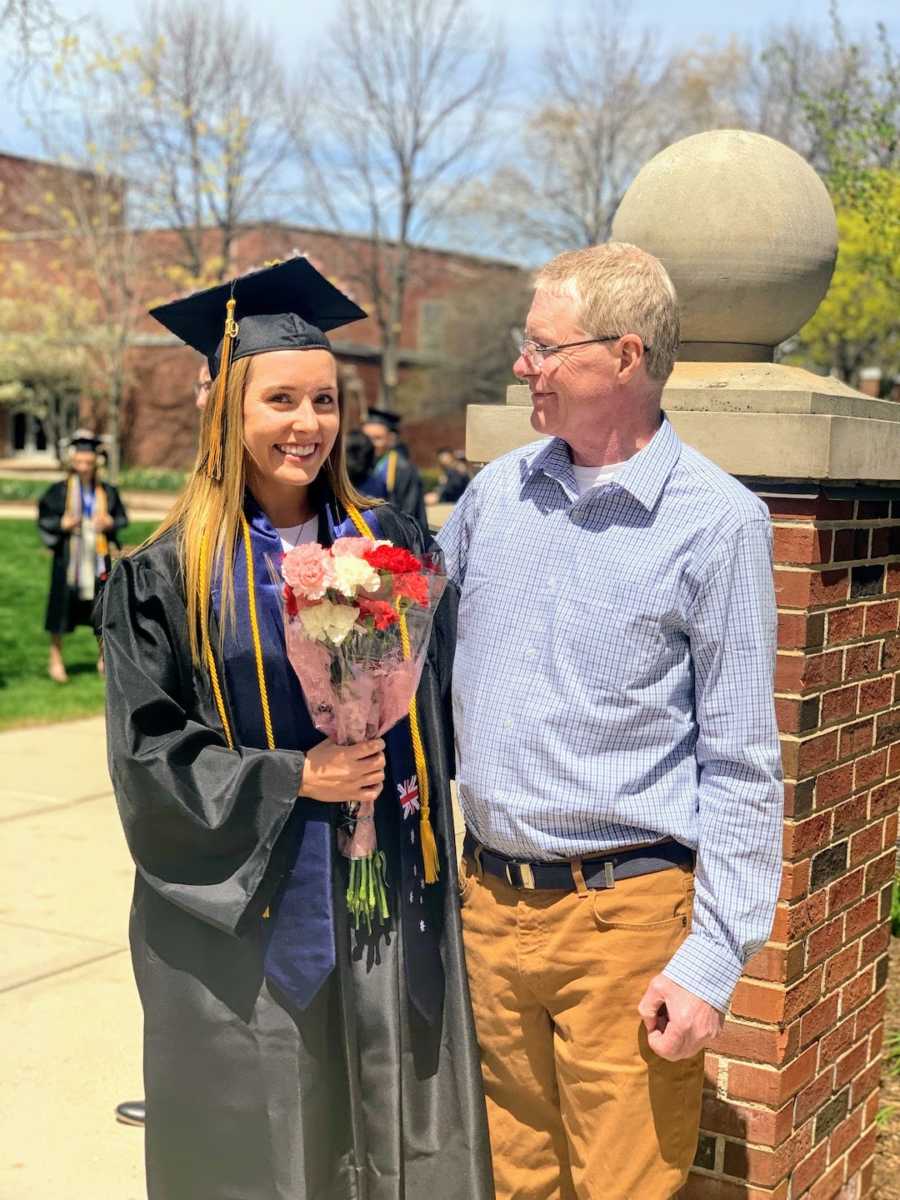 However, from that day forward, I spent as much time as I could with him as we prepared for the next steps of treatment. Within weeks, my dad started a clinical trial in hopes of reducing the tumors in his brain, and both my family and his oncologist had high hopes of this being successful. After a month of receiving treatments, my brothers and I were preparing to accompany him during the dreaded appointment, although we had faith the clinical trial was effective at either reducing the tumors or at least preventing them from growing further. Unfortunately, my dad was in a lot of pain this day, so we chose to bring him to the emergency room instead of taking the 2-hour drive to the hospital where he was getting treatments for the clinical trial. Here, we learned the tumors in my dad's brain had spread significantly, and his doctor made the difficult and unexpected decision to initiate hospice care.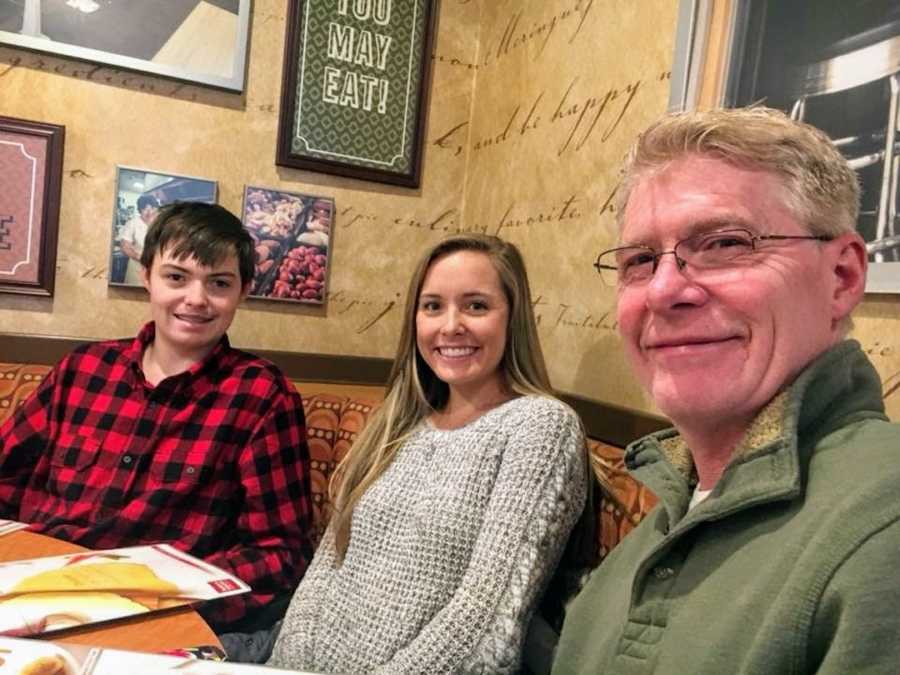 On the day we were cautiously excited for, my family was devastated with the news my dad's time on earth was coming to a close. On this first day of hospice care, my dad was in and out of consciousness, and these periods drastically shortened by the next day. As some of my family and I were leaving to grab a snack at the cafeteria, I leaned in for a hug, and he quietly uttered, 'I love you, Sugar.' I tearfully told him I loved him too, and those were the last words I ever heard from him. The next day, which was his third day on hospice, the final members of our large family had arrived to support him at the hospital. Many individuals were in and out of his room, but I couldn't bear to leave his side. At this point, he hardly ever woke up, so I was just watching him as he slept peacefully.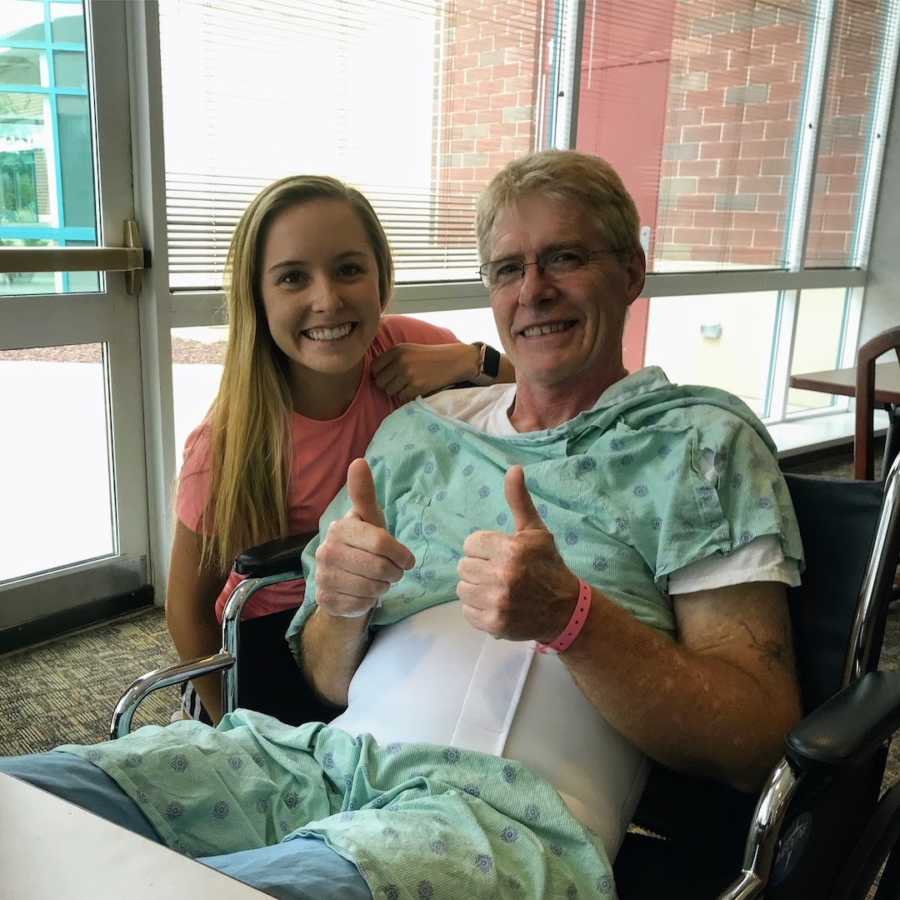 During one of these moments, I saw the very second he began his journey to heaven. I remember screaming in emotional pain as I watched the process begin. My family surrounded him, we all placed our hands on him, and we assured him it was okay to go home to my mom and the Father. After graduating from college, I took a year off to build myself back up mentally and emotionally, as well as figure out how I could use my experiences to help others. One of my college professors educated me about child life, which is a service provided in healthcare settings to children who need therapeutic interventions, socioemotional support, and coping strategies for their own illnesses or support in navigating a family member's illness. Shortly after my dad passed away, I knew I wanted to pursue this career, despite the overwhelming challenges in becoming certified.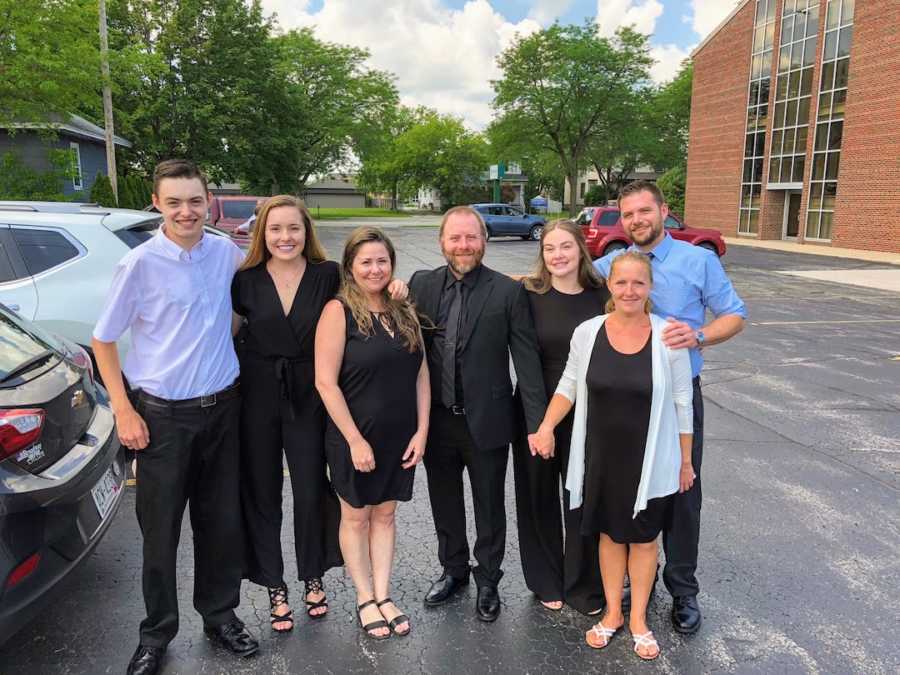 After countless volunteer hours over the summer and my work experience with children, I was fortunate to be accepted to a graduate program for child life. I felt such an intense calling to this field, where I could help children navigate through their own illnesses or the pain that comes with watching a loved one become sick. I have been asked numerous times why I would want to dedicate my life to a career that could be so triggering for me, but words can't explain how passionate I am to support others who have been touched by chronic or terminal illnesses. Additionally, it saddens me to know my brother and I could have benefited immensely from the guidance of a child life specialist, so I would love to support other children who are facing similar situations.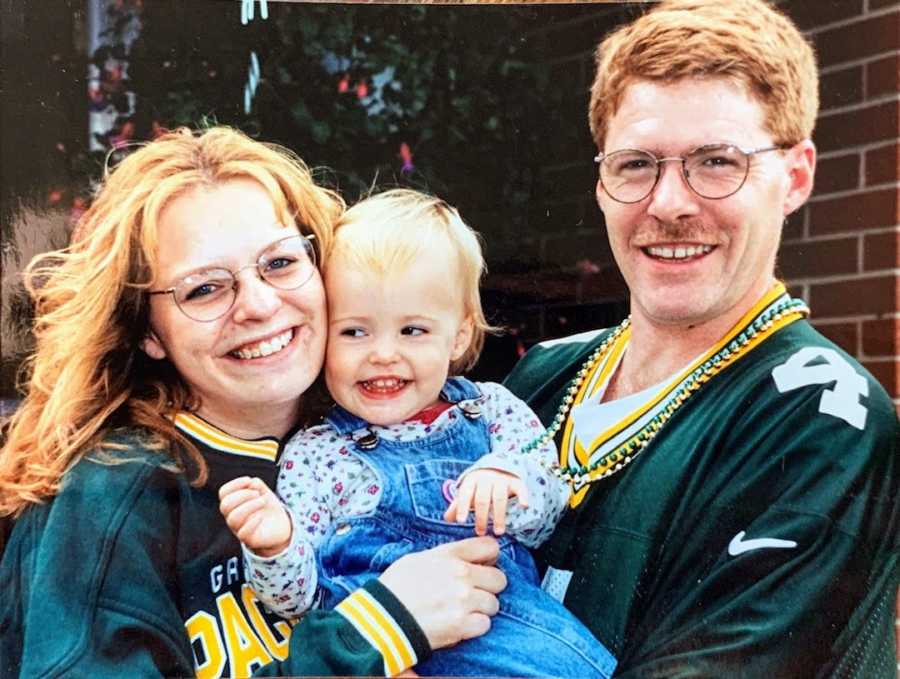 Today, it has been just over 8 years since my mom passed away, and almost 2 years since my dad's passing. I recently finished the first year of my master's program, and I couldn't be more excited to be able to start my career as a child life specialist after I graduate. Through the good and the bad days, I have persevered through my journey with grief to reach the point where I am at today. Despite feeling like the world is against you, I can promise you will get through your hard times. Lean on those you love and strive to better yourself every single day. Please remember your loved ones in heaven are always guiding and supporting you, and it is okay to grieve these losses at your own pace. Although your grief will feel different as time passes, you will continue to process these experiences for the rest of your life. You are strong, you are loved, and you will persevere."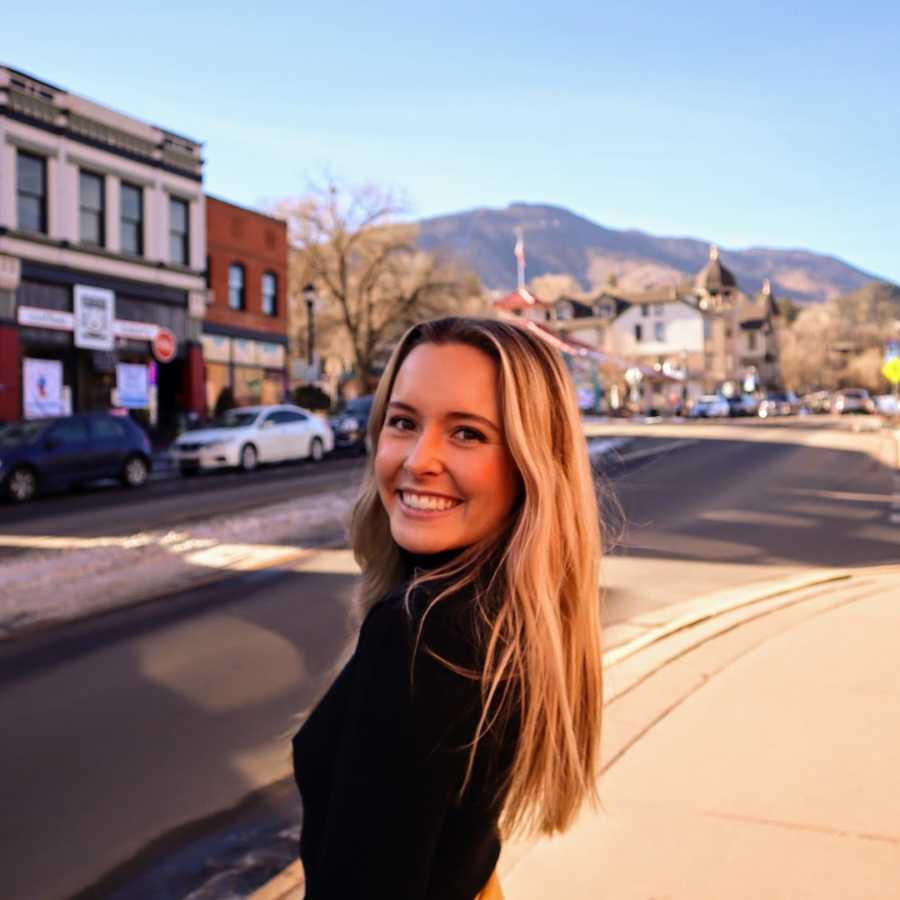 This story was submitted to Love What Matters by Taylor Klitzka of Colorado Springs, Colorado. You can follow her journey on Instagram and TikTok. Find more information about Child Life Resource on their website.  Submit your own story here, and be sure to subscribe to our free email newsletter for our best stories, and YouTube for our best videos.
Read more stories like this:
"My cancer is back.' Then came the next bombshell. My entire family was dead before I turned 30.': Daughter grieves loss of parents, 'Running from grief isn't the solution'
'Raising kids without my mother is much, much harder than I thought.': Woman details parenthood after loss of mother, 'It's like driving without a GPS'
'I teased, 'Don't you love your children?' My mom responded, 'Desperately.' She took a piece of me with her when she died.': Motherless mom shares reality of life after loss
'They had to grow up too fast. I'm here to pick up where their dad left off.': Bonus dad parenting grieving sons says 'I'm helping them the best I know how'
Provide beauty and strength for others. SHARE this story on Facebook with friends and family.