"A motherless mom. My entire motherhood, one-third of my life, has completely consumed my identity. It has been 11 years since my mom died. Sometimes my grief is a small, bittersweet whisper in the wind. Sometimes it knocks me over like a freight train and I spend my day doing anything and everything that reminds me of her. How do you get over feeling like a pregnant 19-year old whose mom just died? How do you process watching your mom's heart stop as life grows inside of you? Are you supposed to get over it? Get through it? Say it made you stronger? Admit it gave you a morbid sense of humor? All of the above?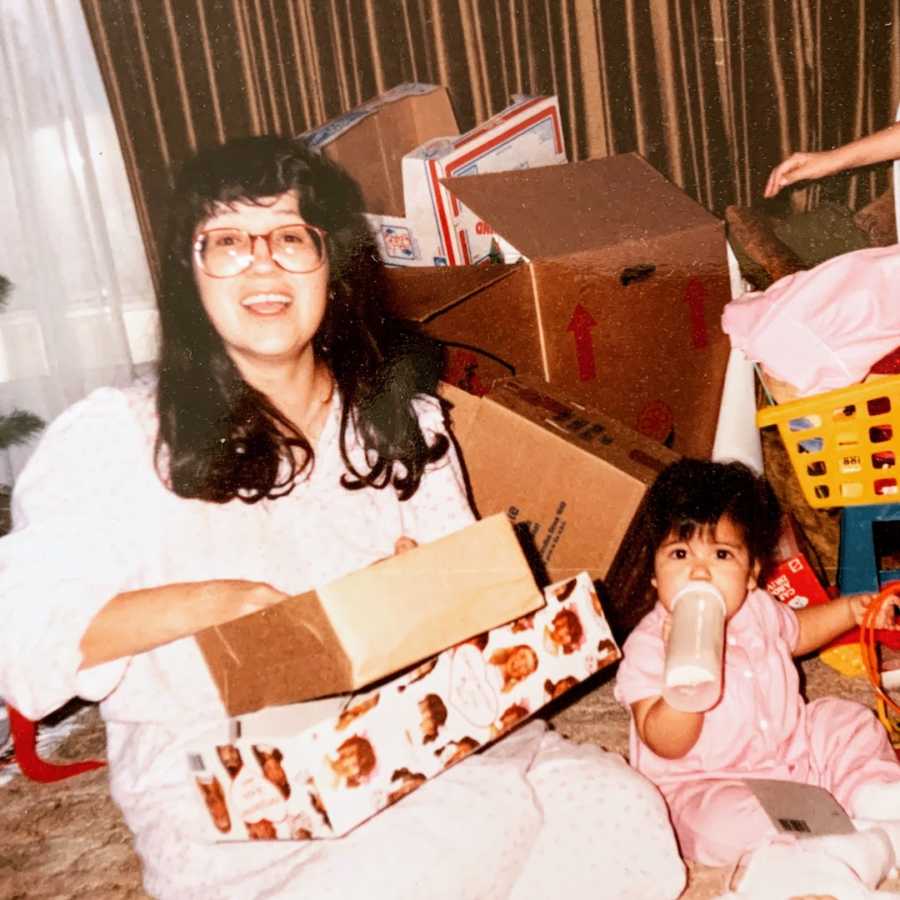 I didn't do any of this for the longest time. I went straight into survival mode. I put everyone else's needs in front of mine: my brother's, my sister's, the pregnancy, my grandma's, the list could go on and on. It is difficult to admit now how detached I was from my pregnancy with my son because I'm scared he'll think it's more related to him than it is to my mother. I didn't buy an outfit for him until I was close to my third trimester—which I still have in a box in the closet. He arrived and was exactly what I needed to make it through those first years. He brought joy and light into my family. Not just my immediate family—extended.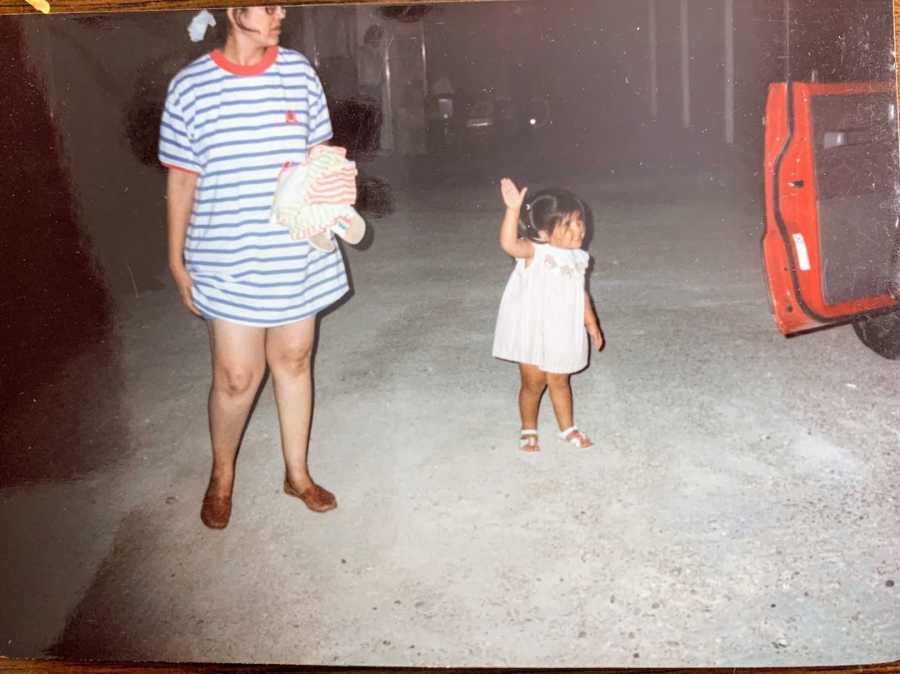 But, of course, it was still completely bittersweet because Mom was supposed to be there. She was supposed to be in the delivery room with me. She was supposed to hold him. She was supposed to be the one who helped the first week postpartum. My Aunt Myra graciously filled this space and helped me just as my mom would have. At one middle-of-the-night feeding, she mentioned how Mom said, 'It's just October,' when talking about the arrival of her grandson. Mom didn't even make it close to October. Easter Sunday. Ironic, right? The tomb is empty and so is my heart. April 4, 2010, is the day my mom, Criselda Garcia Paz, took her last breath.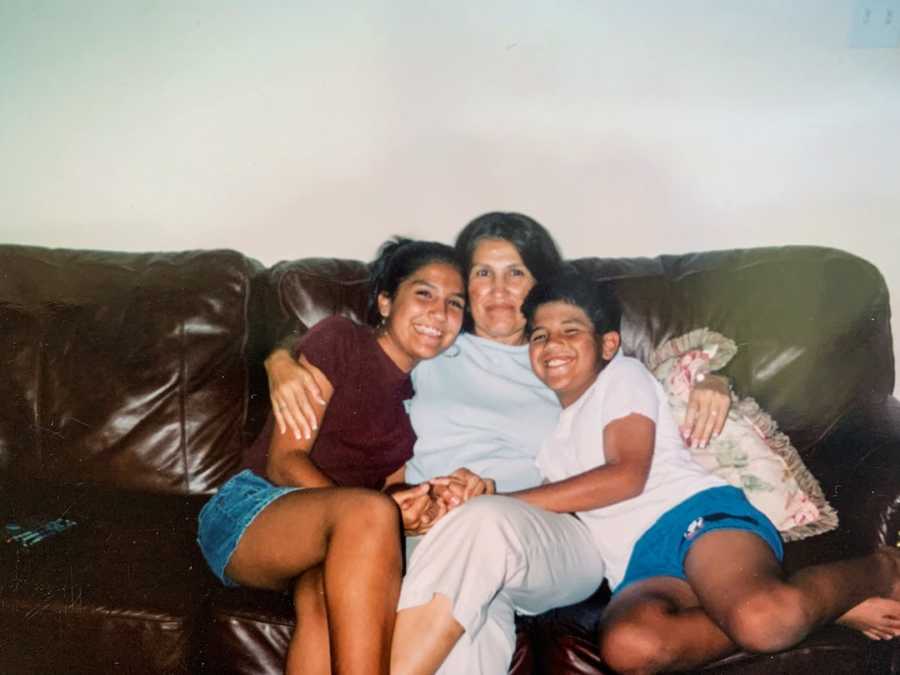 I was at work and received a phone call it was time to leave. My cousin Victor picked me up and drove me home. I still can't describe the feeling of walking into my mother's bedroom, knowing it was the last time she'd be in it. There was a piece of paper taped to her door that read, 'NO SMOKING. Oxygen in use.' Her bedside table was covered in orange bottles. The nurse was administering morphine to help her tolerate her pain. Someone tried to wipe her cracked lips with a damp washcloth, and Mom clamped onto it to quench her thirst. She was so frail. Jaundiced. She had stopped forming words days ago. She communicated through sighs, blinks, and an inordinate amount of eye-rolls.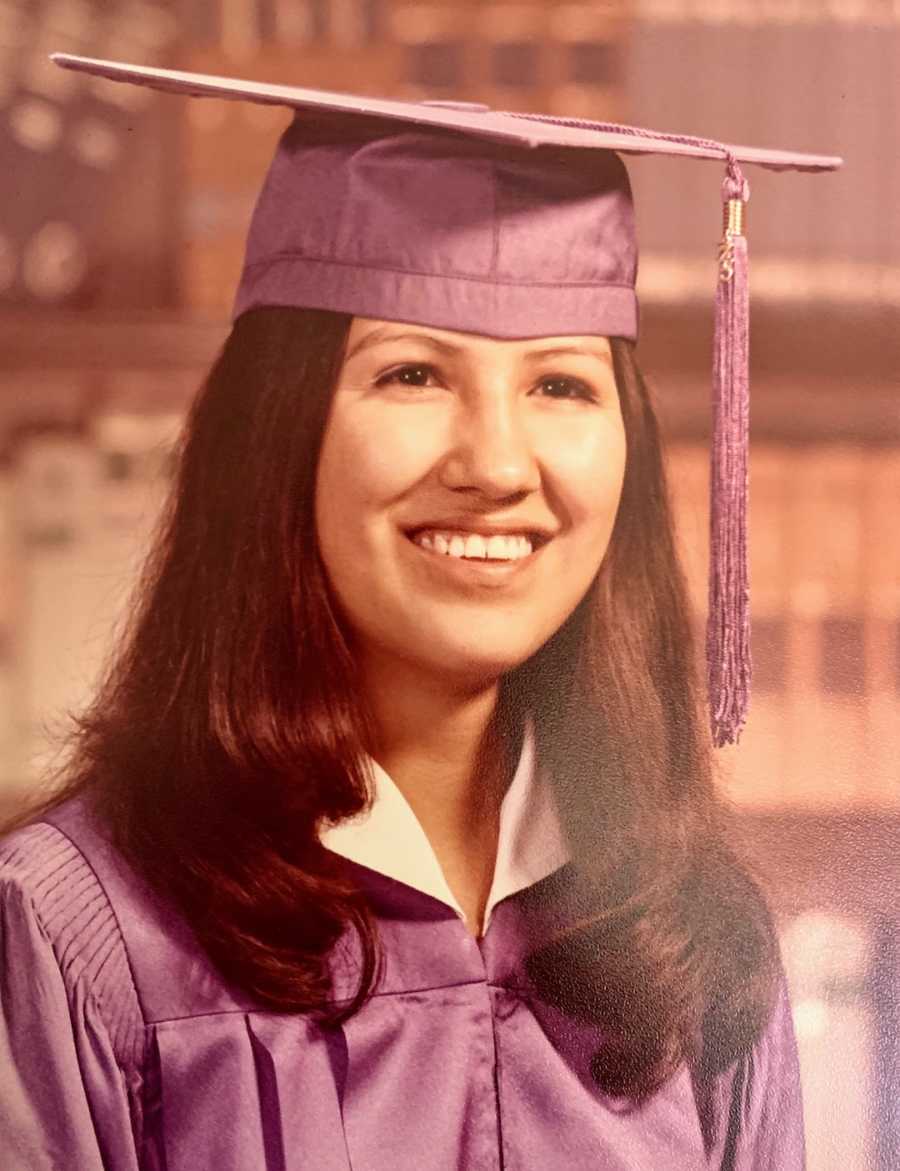 My mom's last words weren't traditional famous last words. But they were what she deemed to be the most important. She looked my sister, my brother, and me in the eye and tried her best to vocalize anything. We each replied, 'I love you, too, Mom.' Now, 11 years later, writing this, I'm shocked at how much I remember and simultaneously shocked at how much I don't. I think I know what nightgown she was wearing. I don't know what color the sheets were or what bedspread we sat on when we told her goodbye. But I remember most of the heartbreaking details I don't care to go into. The ones that used to replay in my head continuously on an awful highlight reel.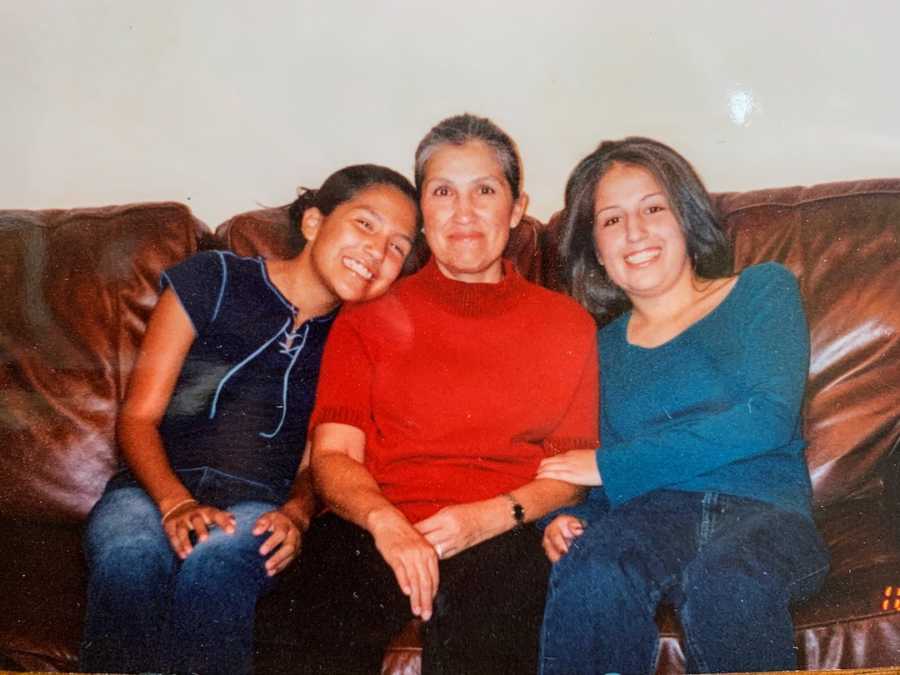 The first year was complete and total confusion. Every holiday was a first for my son to celebrate and a first to mourn my mom. It was the most terrifying emotional rollercoaster I have ever experienced. Each summit was miles above the clouds filled with pure bliss and abundant blessings of my son's health. Each base was gasping for air from rapid downfall to overwhelming heartbreak. Is there a way to feel both emotions without feeling lost? If so, I've yet to find the balance. I remember questioning if I'd ever feel complete again. Not content. Not 'okay.' Not 'going through the motions.' Complete. I have always felt like Mom took a piece of me with her when she died. I was only 19.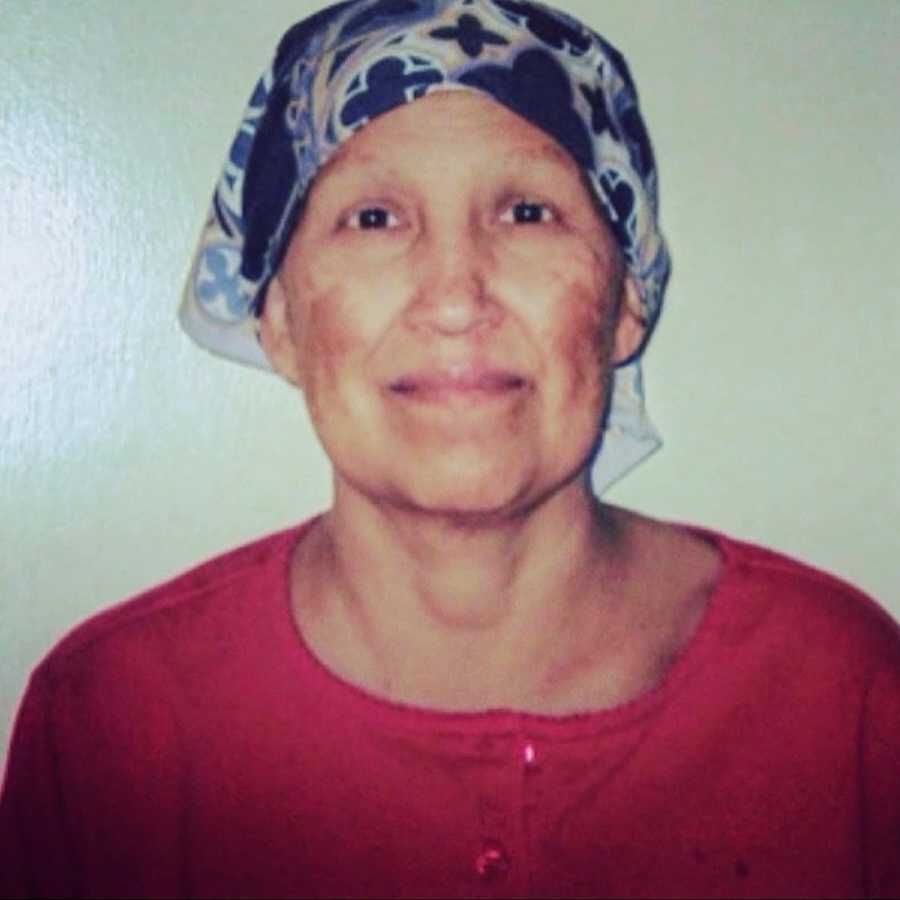 I hadn't met my mother as an adult. I never had conversations with her about relationships, communication, falling in love, giving birth, or being completely responsible for another human. This isn't to say I never had any guidance. I've asked my aunts, my dad, my grandma, Facebook, friend's moms, and my mother-in-law almost every little question. But I can promise you it just is not the same. Having a mom here on earth is so far removed from my normal it momentarily baffles me when people say they talk to their mom every day. Logically, I know it isn't weird but I literally cannot even imagine what it would be like anymore. Is this sad? Maybe. Not everyone has a mother they love, though.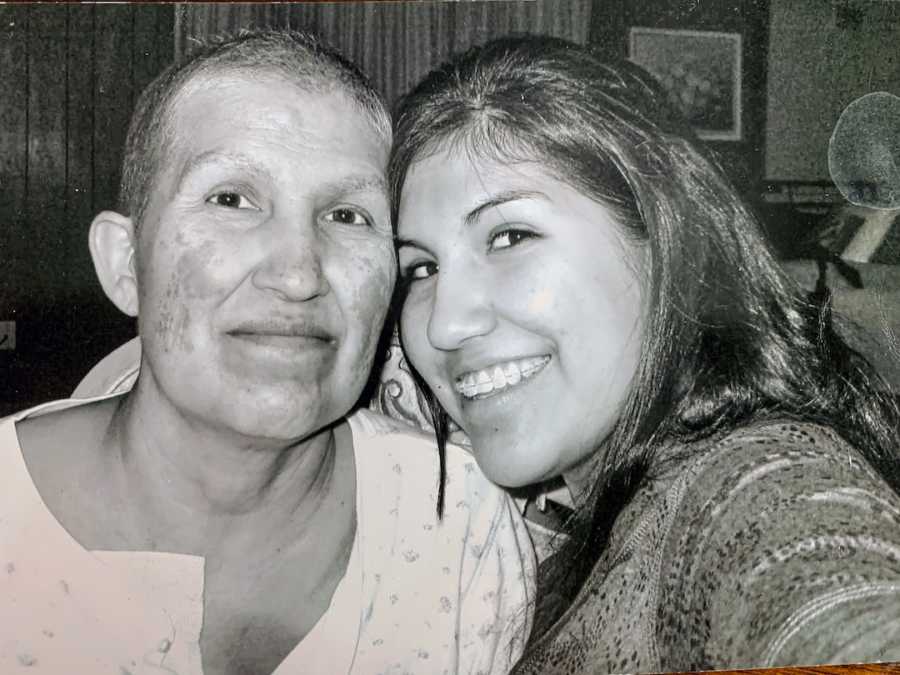 I am ever so slowly still learning my identity as a mom. More people need to normalize becoming a mother is gaining a new identity. A change. Something you grow into, not something that magically happens overnight. And my journey into first-time motherhood set ugly precedence. Survival. That's it. I am a mom of three. My second and third pregnancies were filled with anxiety. You could not tell me someone I loved wasn't going to die while I was pregnant. It already happened once. Why wouldn't it happen again? I woke up every morning waiting for a phone call. I went to sleep every night thankful it didn't come, but fearful it would wake me in the middle of the night.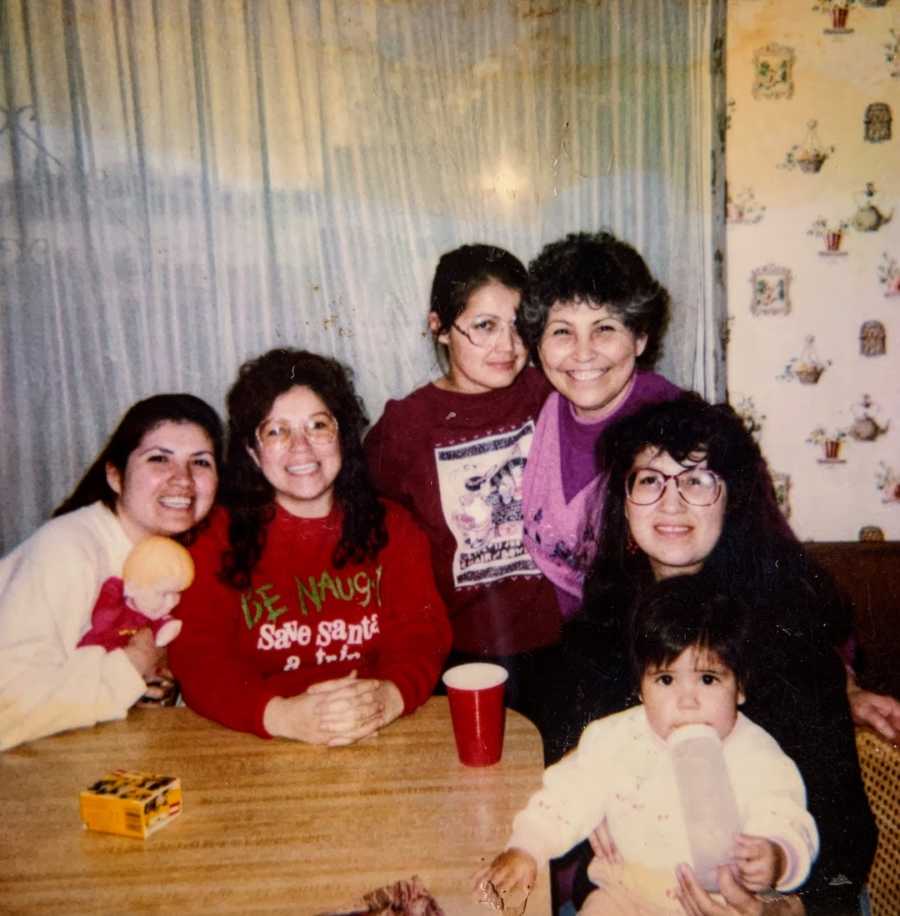 I was grateful for each day my babies grew but simultaneously wished the days away so I could get to the end of the pregnancy. I knew once my baby was in my arms everyone was safe. Again, it sounds intense but this exactly how it felt. I was disconnected in one way or another from each of my pregnancies. Yes, I am blessed to have been able to grow, carry, and birth three beautiful babies, but it wasn't the blissful experience painted for you. I reverted—in all aspects of my life. I distanced myself from my husband, my siblings, my dad, my best friends, and even my children. I was angry. I was exhausted. I was defeated.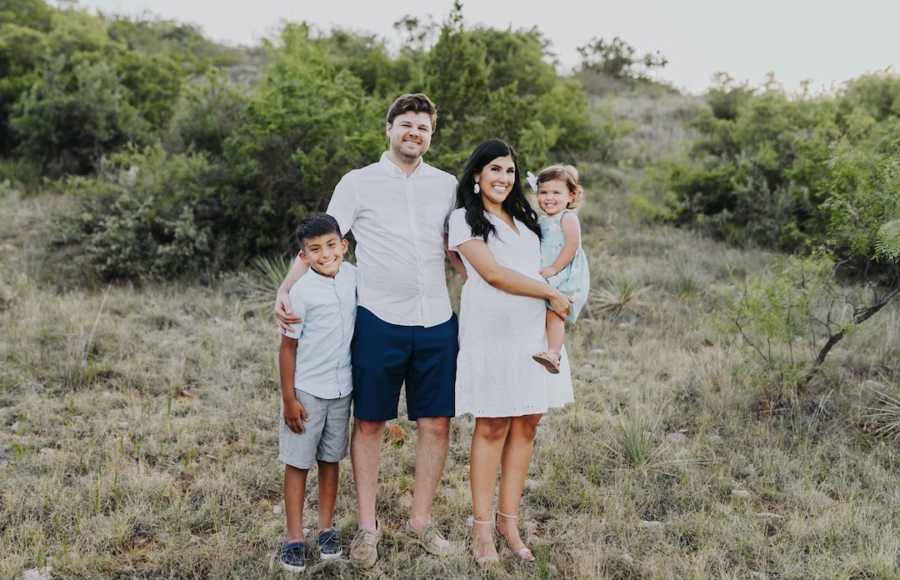 As I write this, tears have streamed from my face. I've had to stop to wipe my tears to see the computer screen again. I've also had to stop to listen to my 10-year-old tell me about his school day, to grab my toddler daughter a snack, and to play peek-a-boo with my 9-month-old daughter. My son's name is Isaiah. 'In the same way I will not cause pain without allowing something new to be born,' says the Lord. 'If I cause you the pain, I will not stop you from giving birth to your new nation,' says your God.' (NCV) My middle daughter is named Crislynn. Criselda means 'bearing Christ' and Lynn means 'lake.' My youngest is named Sofia. Sofia means 'wisdom.' I feel like each name represents where I was at that point in my life.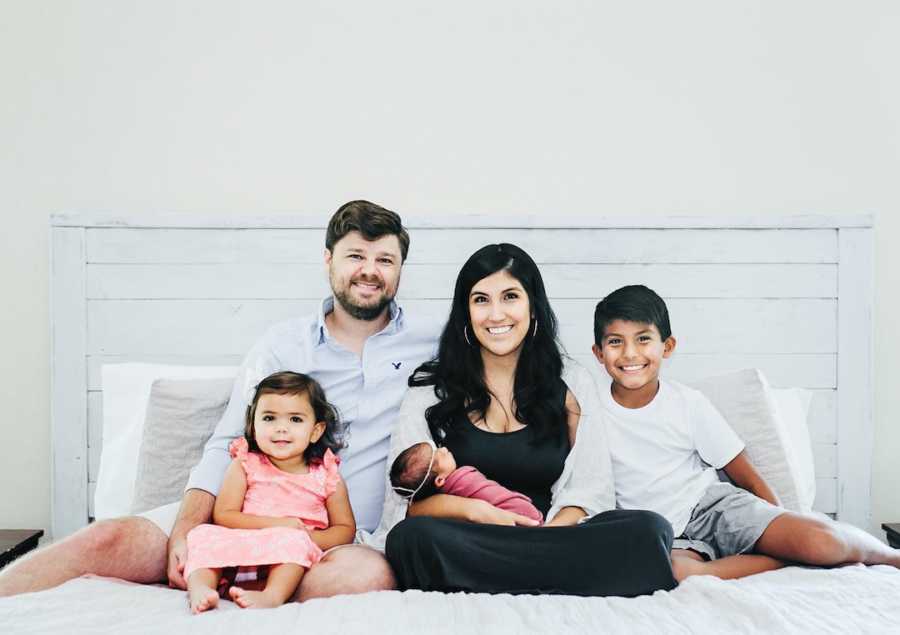 Each pregnancy and postpartum period I have lost myself. My worst qualities came to the surface and I have built myself back from scratch—with a little extra help from another loving child. I am at a point now where I can see so much of my life mirroring my mother's. Three kids, including one son and two daughters. I am the middle child and share my mother's initials. My middle was given my initials. I already resemble my mother, but while pregnant the resemblance strengthens further because my cheeks fill out more like hers. When I miss her I eat banana Laffy Taffy, drink lemon slushes, and buy a loaf of French bread from the grocery store to eat just as it is. I can't stand for my hair to be in my face.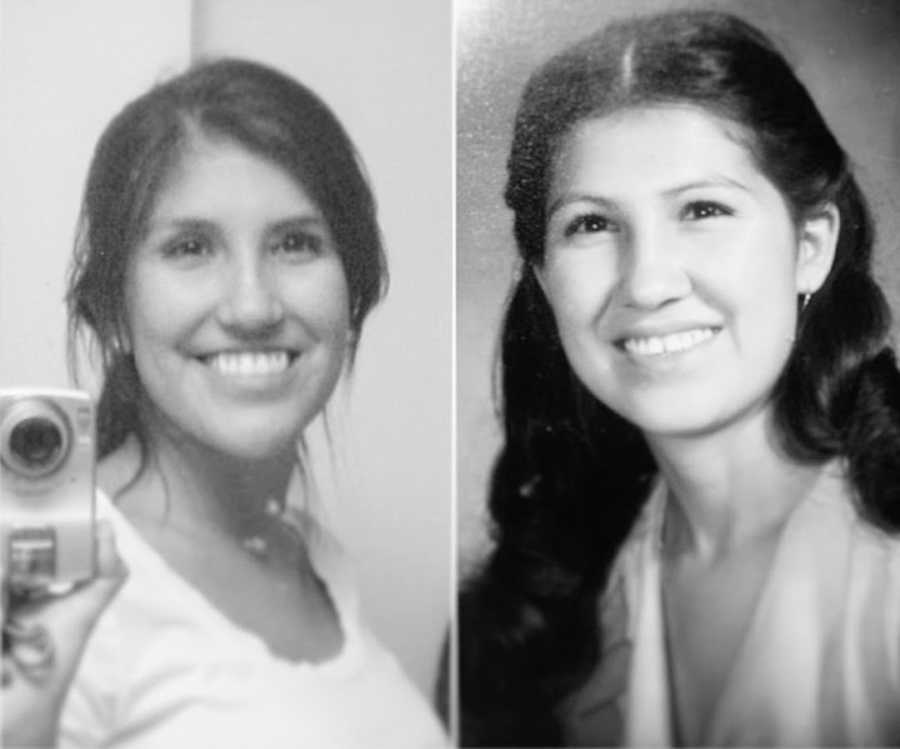 I tell my oldest to 'look it up in the dictionary.' I keep way too many drawings and art projects the kids have made for me. But one thing I have determined to be different is the number of pictures there are of me—especially of me with my babies. I have few pictures of Mom and even fewer of the two of us together. My mom died when she was 53. The last picture I have of us together was from her 51st birthday. I recorded a video of us singing her happy birthday. I asked her if she had any words. She said, 'Thank you.' I teased her, 'Don't you love your children?!' She responded with one word: 'Desperately.' And to be frank, it sucks so much those are our last pictures together, because obviously, she isn't in my wedding photos.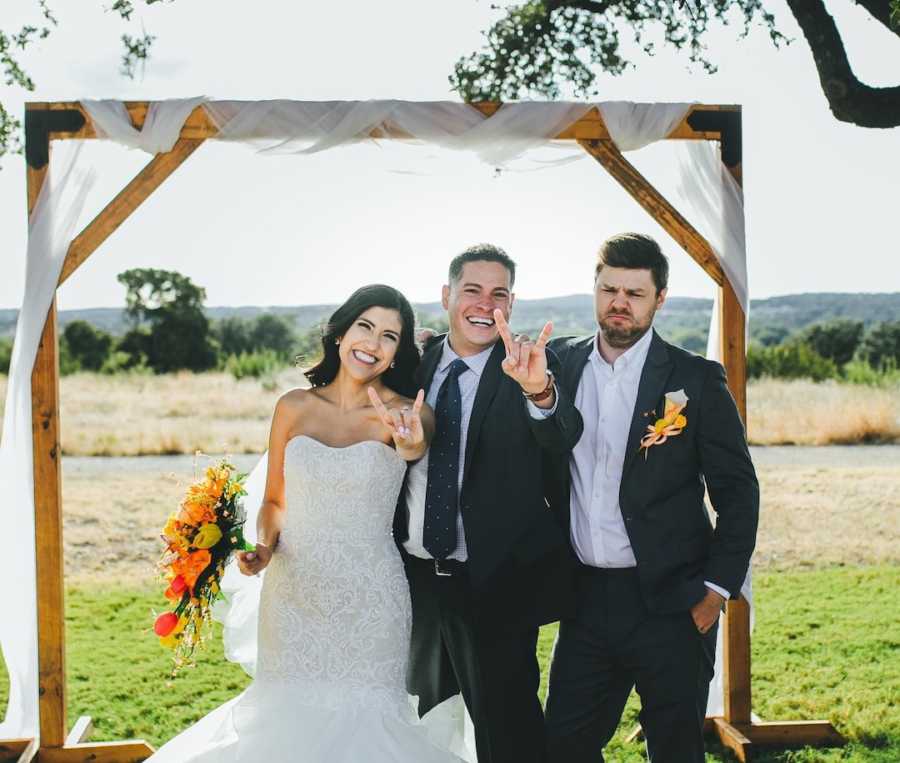 I have no pictures of her holding my pregnant belly. I have no pictures of her and my husband. I will never have pictures of her and my babies. So, I will make sure my babies have pictures of me and them together. Are too many of them selfies? Probably. But I'm okay with it. I want them to remember I was there. Is it kind of morbid parenting in fear of dying and leaving them behind? That's also a hard 'probably.' But it's all I know. I can't pick at my mom's brain and learn what she learned in her motherhood. But I can put forth effort in what I wish I had more of or remembered the most from my childhood. I feel like I have definitely missed out on not having a mom as an adult. But that's not to say I have completely missed out on typical life experiences, either.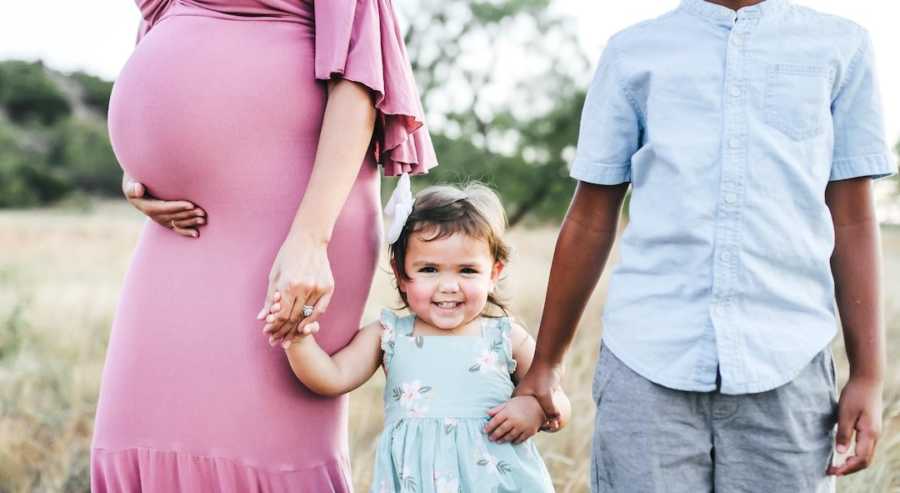 My mom's three sisters have stepped in and made sure myself and my babies have had enough diapers, clothes, birthday cards, and little presents throughout the years. My two best friends helped me put on my veil on my wedding day. My cousin who drove me from work to home the day my mom died performed my wedding ceremony. So many things in my life have come full circle. And I know it's only a part of what is to come. It's been slow and sometimes too painful to talk about, but these eleven years have given me so much perspective. It took a long time to see these patterns, thought processes, and scars I carry. It bears repeating: one-third of my life. And I'm only 30.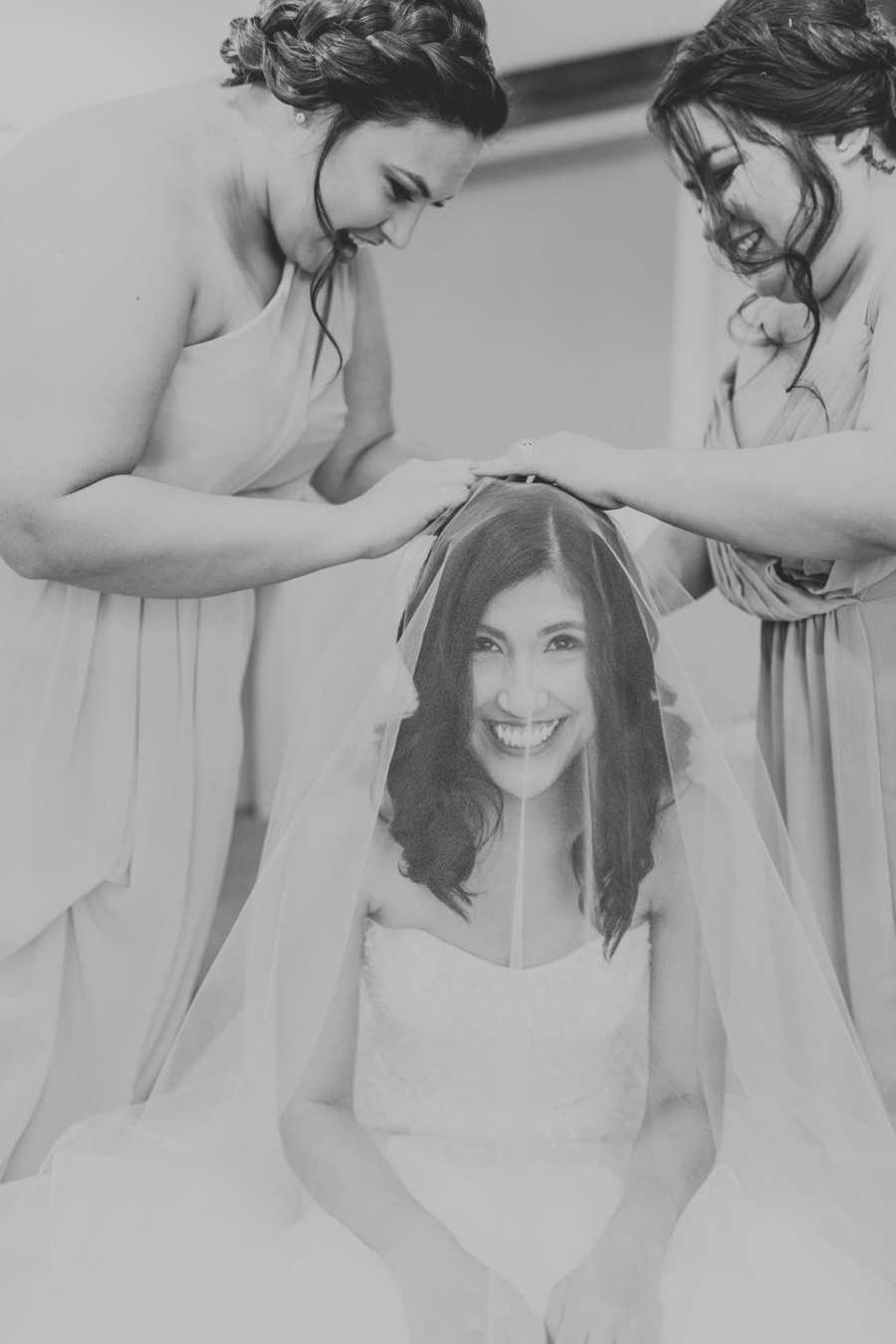 There will always be moments where I'll think to myself, 'She should be here.' As a mother, I will continue to be what I can for my kids. As that 19-year-old, I will crumble. Sadly and truthfully, grief is unending. Does it get easier to live with? Yes. Does it get easier to talk about? Also, yes. But it doesn't end. As long I breathe, my heart yearns to see my mother beside me. I long for moments that will never be. I think the best way to honor my mom is to love my children. I won't do it perfectly. But I will love them desperately."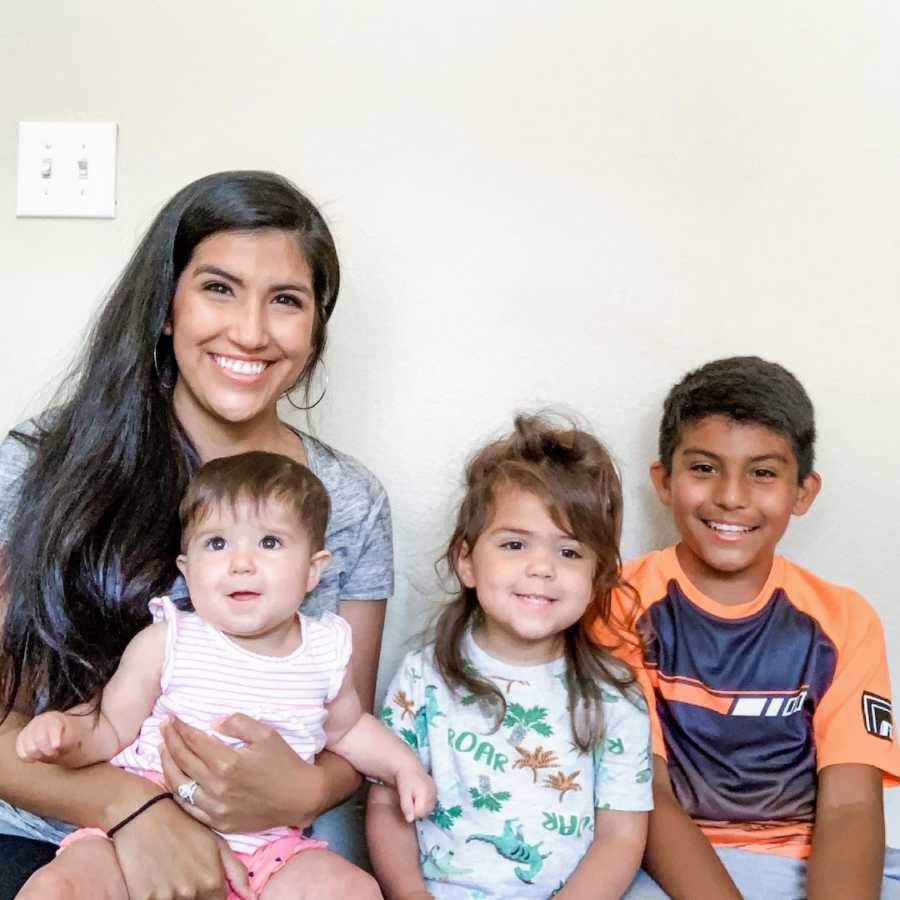 This story was submitted to Love What Matters by Caitlin Paz Smith of Fort Worth, Texas. You can follow their journey on Instagram. Be sure to subscribe to our free email newsletter for our best stories.
Read more stories like this:
'Goodnight, Mom. I love you.': Woman recounts heartbreaking loss of mother, 'We celebrated her life'
'She's not just gone to the grocery store or gone on vacation, but she's gone so far she's never coming back.': Motherless daughter shares reality of grief and loss
Provide beauty and strength for others. SHARE this story on Facebook with friends and family.