"It's been 6 months since my husband and I separated and filed for a divorce. With the divorce came splitting time between our two children, which has been the hardest part of it all. We chose a 50/50 custody agreement which means that every other week, we pass off our kids to one another for the entire week. I knew that sharing custody would be a part of the divorce, but nothing ever prepared me for how hard it was to actually give your kids away every other week.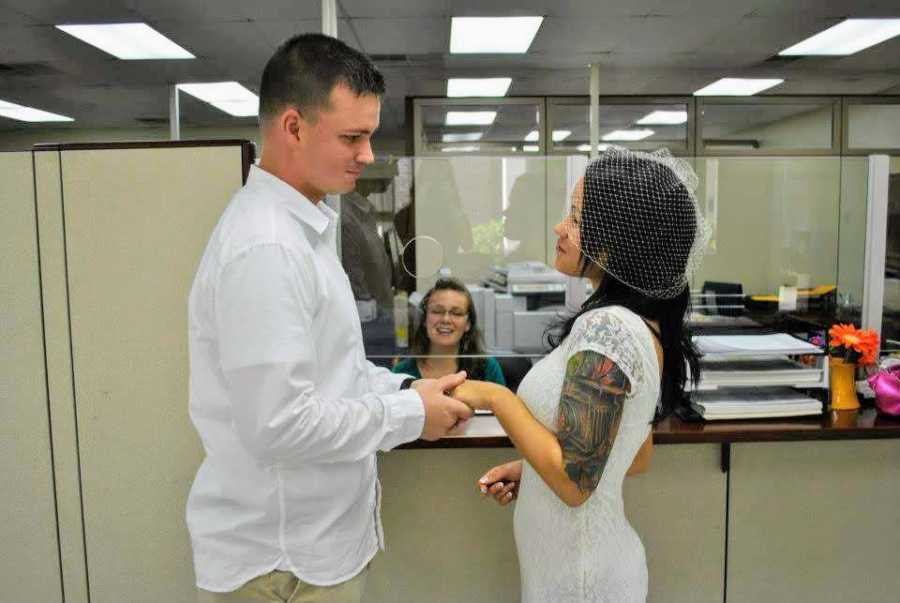 The first time I had dropped my daughter off at ballet for her father to pick her up after her class, I remember sitting in my car bawling my eyes out. I remember regretting the decision to divorce and praying to God to not let me have to go through this. I had never felt so alone in my entire life than my first week without both kids. I came home to a big, empty house and sat on the couch, just wailing. I couldn't move, I felt numb. I did not know what to do with myself.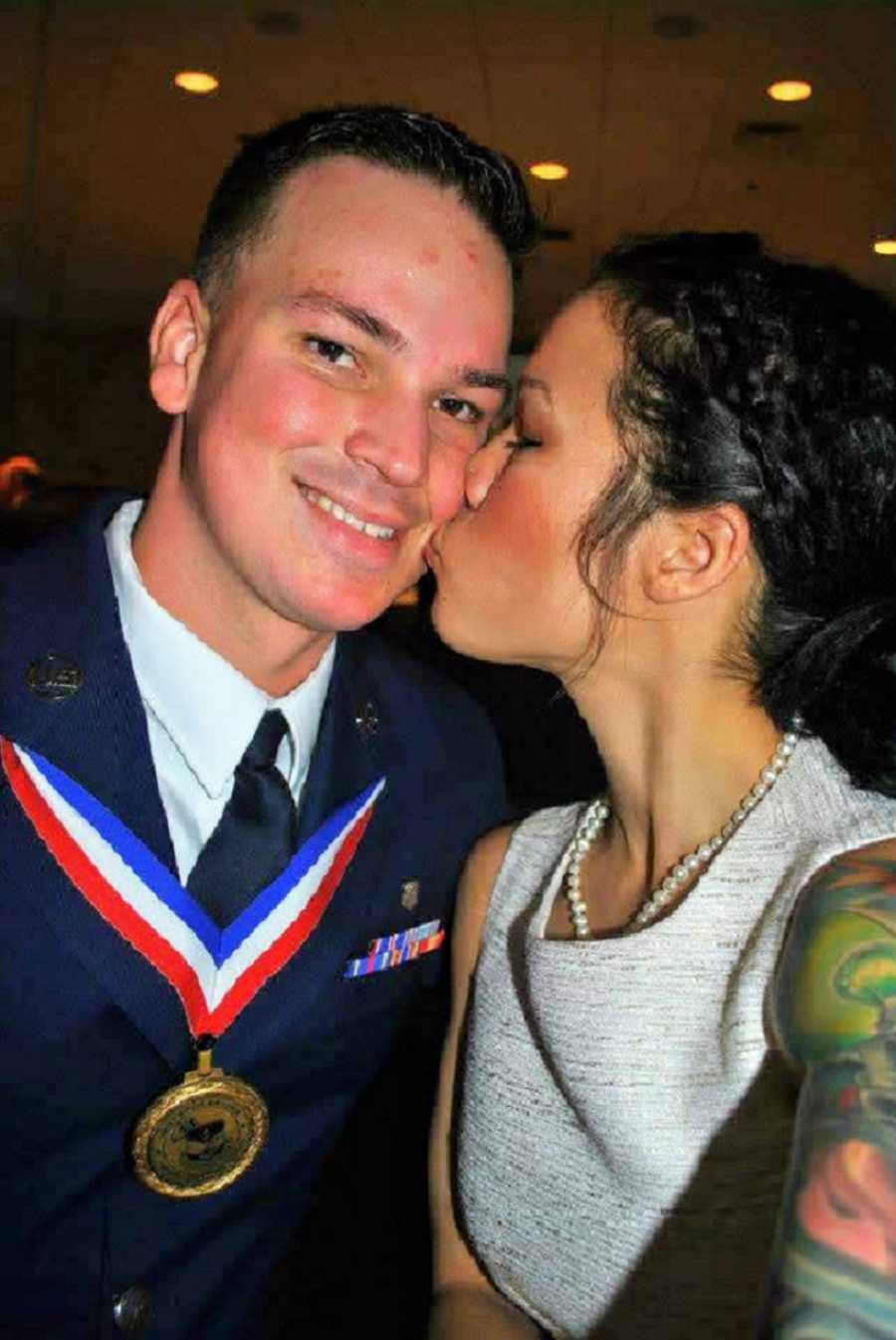 As a mother, I am programmed to constantly tend to my children, but without them with me, what was I to do with my days? Sharing custody has been a struggle to say the least, but it is what's best for our children. I know I am not the only parent out there who is going through a custody arrangement of some sort and I know how tough it can be to get through your weeks or days without them. As the holidays approach, I feel that even moreso even though I lucked up to get them both for Thanksgiving and Christmas this year.
One thing I realized is that divorce and sharing custody has made me a better mother. When I was married, the kids would play on the floor and I would always be busily typing away on my phone or computer or wanting a bubble bath to escape from them always being around. Now on my weeks with them, I learned that the time I've got with them is all I have and to focus on the quality, not the quantity of time.
On my weeks with my kids, we go do so many things now. I take them to the park, ice skating, ice cream trips, the arcade, and more things I would have never done alone before. While we are at home, I feel like I truly tune into them. I set my phone down and will read books to them until my eyes get tired. We watch movies together and they help me cook dinner.
When I was married, I had constant help and over time, it enabled me to become lazy. Yes, lazy. My husband took the kids to school and picked them up each day since I worked from home and never seemed to leave. Little did I know, I was missing out on these special little moments that I never clearly paid attention to. I love the fact that I now drive my kids to school and get to bond with them in the process. Divorce has truly forced me to step up as a mother because I have no other choice.
If you are a single mom or parent out there and you are feeling like a failure, please don't. You are truly a wonder woman in disguise, juggling it all. Use the time you have with your kids and make it all count. Cherish each moment because it goes by so quickly. I remember feeling upset about only having 18 summers with my kids prior to my divorce…well, now that has been cut into half. Not only summers, but birthdays, Christmases, Thanksgivings, you name it. Use your time wisely and be gentle with yourself. You are doing the best you can, mama.
For the record, there are still some days I cry in my car after dropping my kids off to their dad. I don't think that part will ever get old. Keep your chin up and keep moving."
From podcasts to video shows, parenting resources to happy tears – join the Love What Matters community and subscribe on YouTube.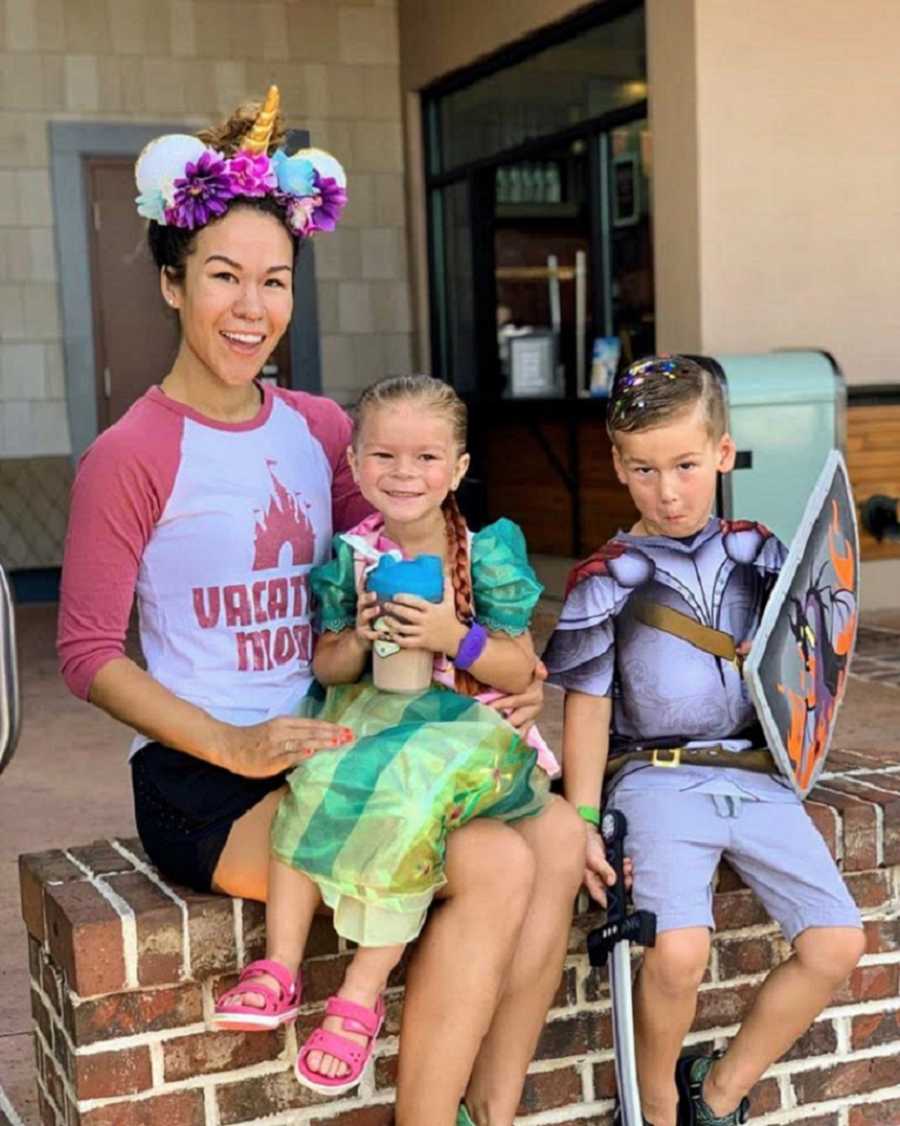 This story was submitted to Love What Matters by Sia Cooper of Diary of a Fit Mommy. You can follow her journey on Instagram and Facebook. Submit your own story here and be sure to subscribe to our free email newsletter for our best stories.
Read more from Sia:
'My husband told me breast implants would help 'spice things up'. I was 22 and wanted to feel feminine. I constantly found him viewing pornography, which made me feel undesirable.'
'Don't show your butt like that. You're a mother.' I WANT my kids to see a body positive mom.': Woman mom-shamed after 'rocking' a bikini, 'every woman deserves to feel comfortable in her own skin'
Do you know someone who could benefit from reading this? SHARE this story on Facebook with family and friends.