"The 8 a.m. rush to school/work is always a hectic hour in the Borges household, but this year, one morning stood out above the rest. 'Click, click, swoosh, swoosh' was all I heard on our concrete slab, subfloor and newly sheet rocked walls as Dahlia, my 8-year-old, emerged from her bedroom. It was just after 7:30 a.m. – she was wearing silver high heels and a floor-length, red, jeweled, ballgown with a smile that was so bright, it could assist in landing a plane.
Our home had recently undergone some renovations. We had no furniture and I was post-op, positioned face-down on a cot 20 hours a day battling a rare ocular tumor as my husband, Shawn, held down the fort. To say it was a crazy time is an understatement, so my initial thought as I saw her silver heels, chipped toenail polish and red ballgown come into view from the side of the face-down cot I was resting on was, 'She must think it's Saturday.'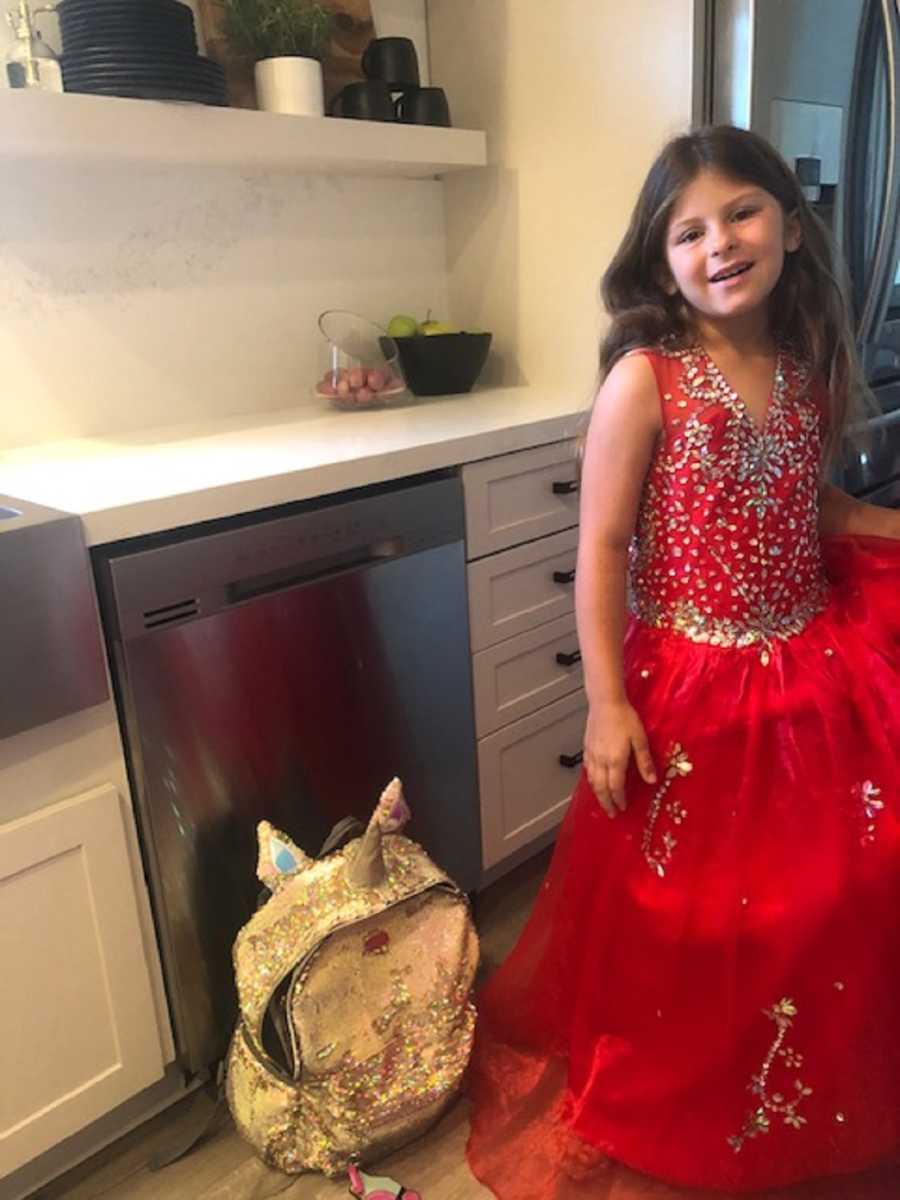 Where on Earth does she think she is off to? Was it Saturday…? I'm confused. Is she in a wedding I forgot about? If so, where's my GoGo Gift Bag so I can put together a last-minute gift? I was lost and didn't have my bearings on the calendar or my coffee yet, so I checked my phone to reassure myself it was indeed a school-day. Phew! I reminded Dahlia it wasn't just another school-day, but in fact it was the everlasting, immortal, all important, highly exciting THIRD GRADE PICTURE DAY!
I told Dahlia that Daddy had set aside a perfectly matched Cat & Jack shirt, leggings and new sneakers per my instructions along with her hair bow that I knew would be the perfect accessory for this special day. Dahlias response was priceless. She said nothing other than, 'It's not how you look; it's how you FEEL!' She then turned as though she was on a catwalk, went to brush her hair and teeth and proceeded with her morning routine. Surely, I couldn't argue with her statement. She was right after all, but should I just let her do this? Suddenly I imagined her driver's license picture in 10 years donning a prom dress. Would she be the girl that gets made fun of because of this? I questioned myself silently as to the best way to handle the situation.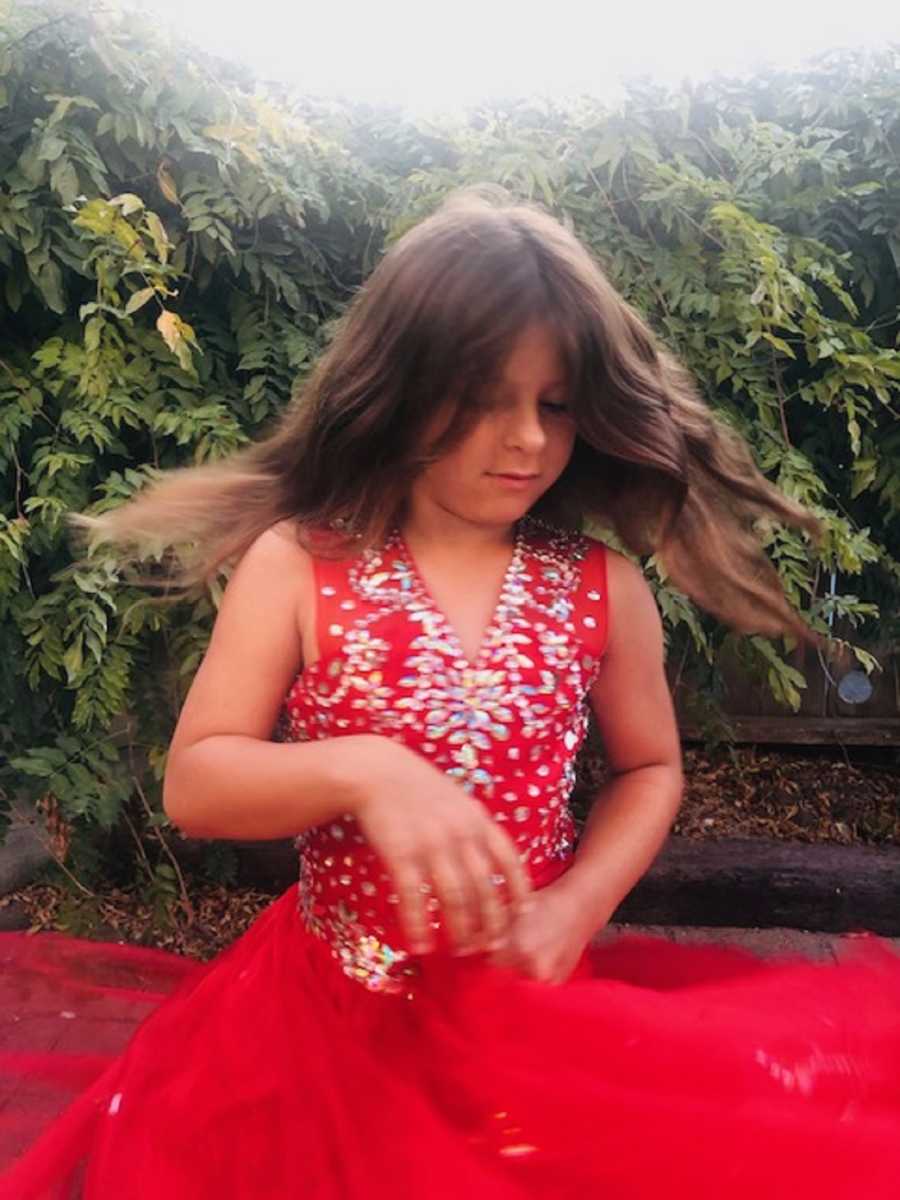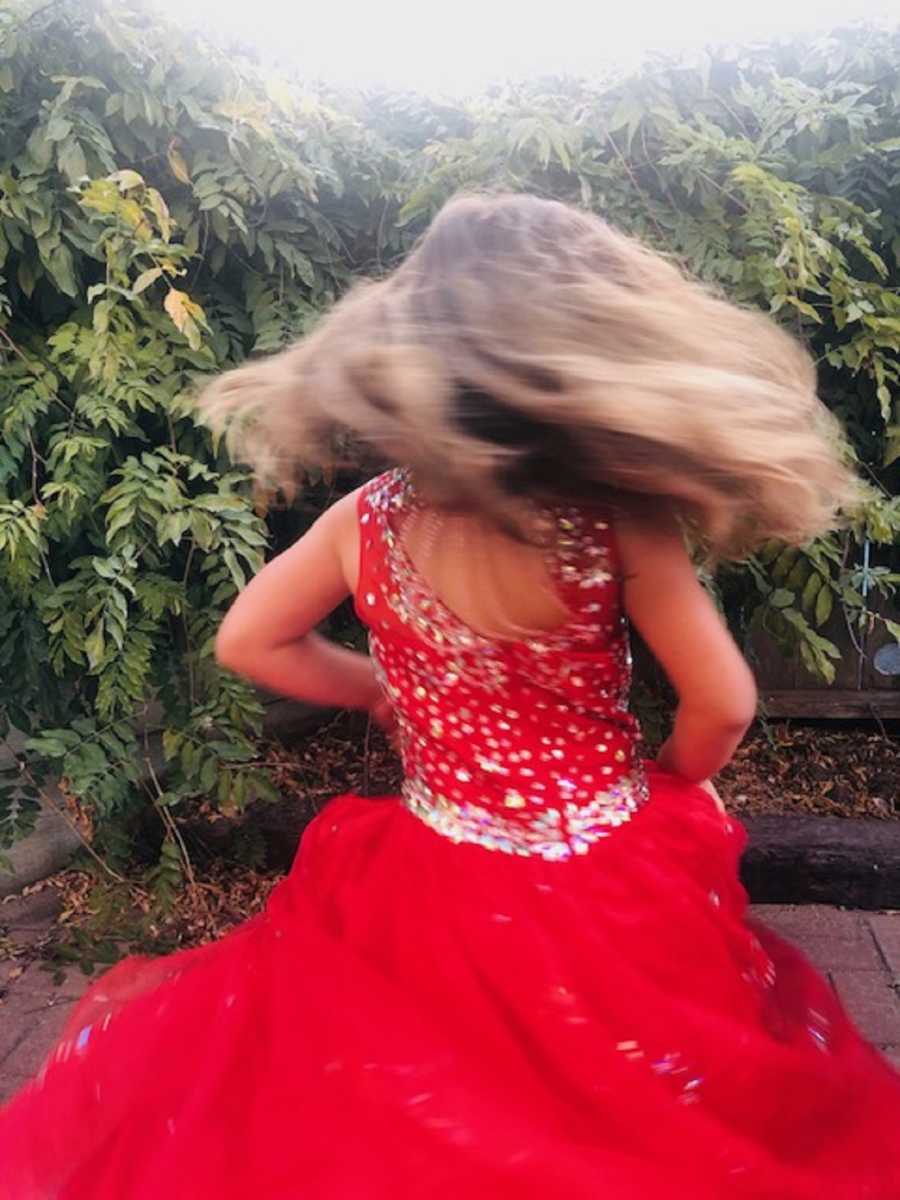 Oh man… I had 5 minutes to save her from ultimate doom when I realized, she doesn't need a thing. Dahlia was clearly surer of herself and exuding far more confidence than I was at her age. Nothing needed to be fixed, nothing needed to be said, she knows EXACTLY who she is, and HOW she feels and what message she is sending. Even more, she'd know how to handle the situation if something did occur at school. I was more upset with myself for immediately falling into this traditional box society places around us as to what each day of our lives should look like. I'm an Entrepreneur and Inventor, I am ALWAYS thinking outside the box and have told Dahlia to embrace her uniqueness too, so WHY wasn't that my initial thought here? I questioned myself about that until I discovered the answer. I wanted to protect her. That's my job as her Mother, but she didn't need that today. Allowing her to do something so outlandish felt like a risk at first as the scenarios played out in my mind, but that was MY insecurities talking. Dahlia doesn't need to bear my insecurities and nervousness. She is 8 and becoming her own person, who is a role-model for others, regardless of their age. She isn't supposed to blend in and remain in the safe-zone. She is a leader and a strong young lady who has her own voice.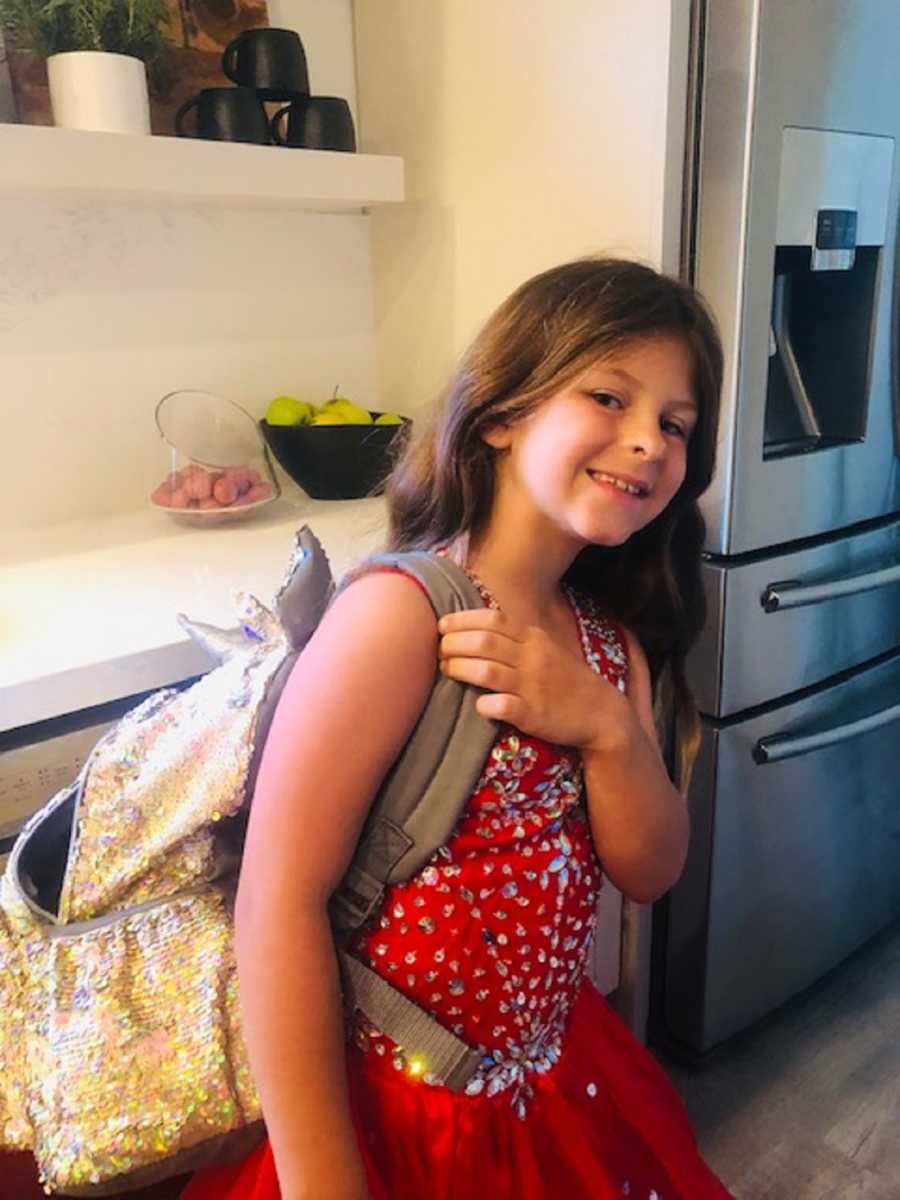 I said nothing as the next sound I heard was the shower door sliding open, meaning my husband was done with his shower. I listened closely for his initial reaction but without question, pause or hesitation, he said simply, 'Good Morning My Love, You look BEAUTIFUL. How do you want me to do your hair today?' That's the same thing he says to her each morning. Dahlia's reply was the same. 'Middle part, please and NO POOFS.' (She hasn't quite embraced voluminous hair and prefers it to lay flat.)
As Daddy brushed her hair no discussion was had about the gown, only her smile and the energy she radiated that morning. We all just rolled with it. Instead of any hair accessory being placed, she wore her hair down as she prefers it to 'be free.' She grabbed her Wonder Woman shield, slung her gold sparkly unicorn backpack over her shoulder and off she went, camera ready!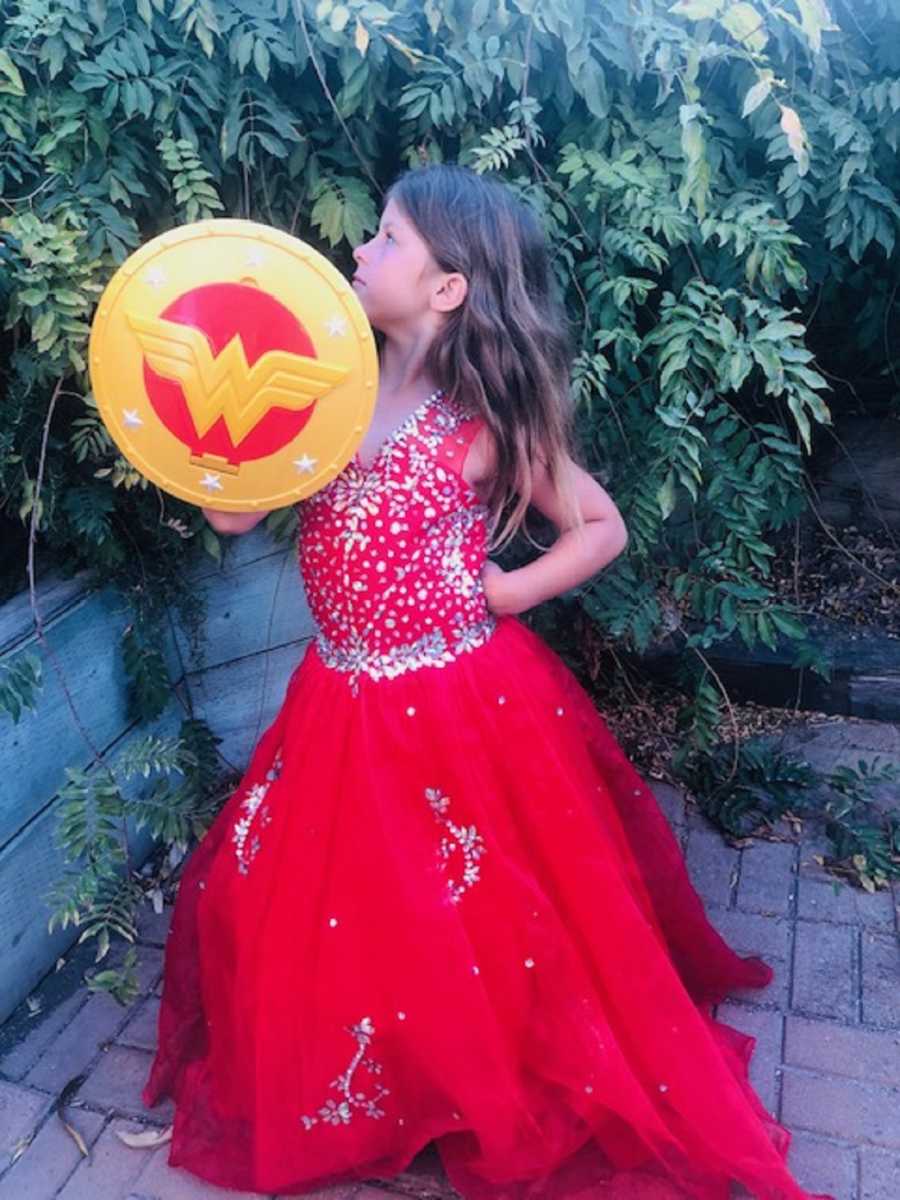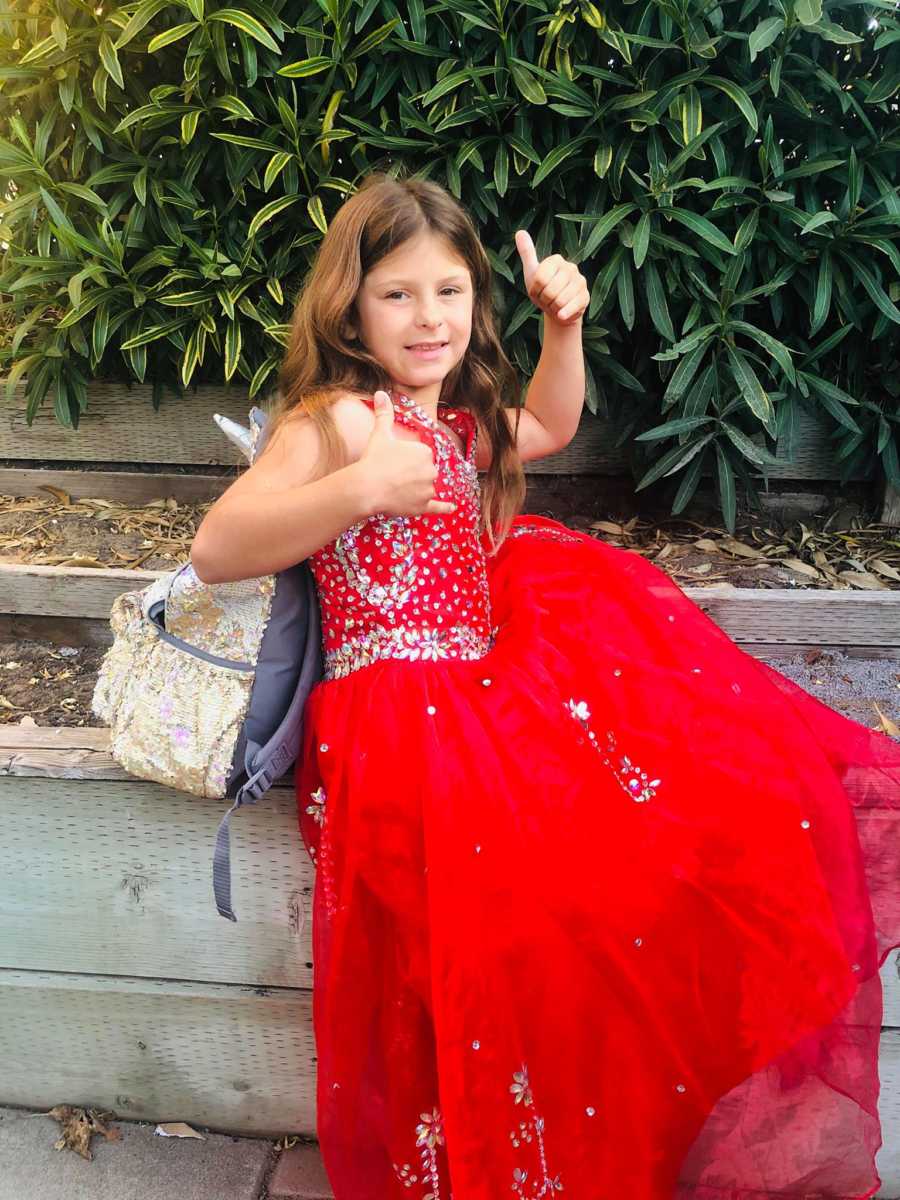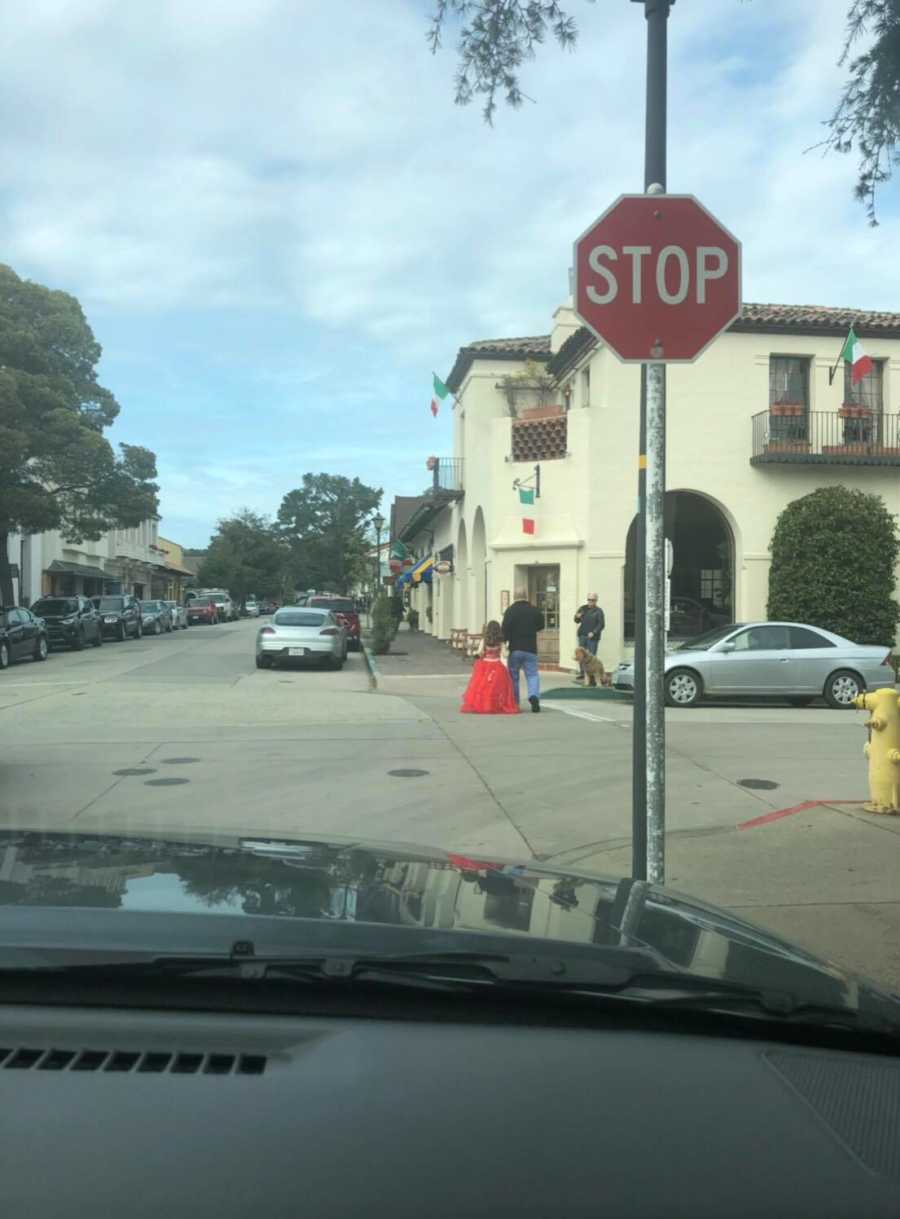 The weeks passed and the coveted envelope was finally coming home… how did this all turn out?
The excitement was obvious as I opened the envelope like I was on stage with Ellen at the Oscars. I looked at Dahlia's face who was again, cool as a confident cucumber awaiting the big reveal. I pulled out the picture of a poised, self-assured, beautiful young lady… our Daughter, Dahlia. Her spirit was captured in the class photo in a fashion that couldn't have translated any other way. Her favorite color is red, her beloved teacher by her side and her classmates all standing by, supporting each other. I think I learned a fair amount in elementary school but I'm most definitely learning more each day through Dahlia's experiences.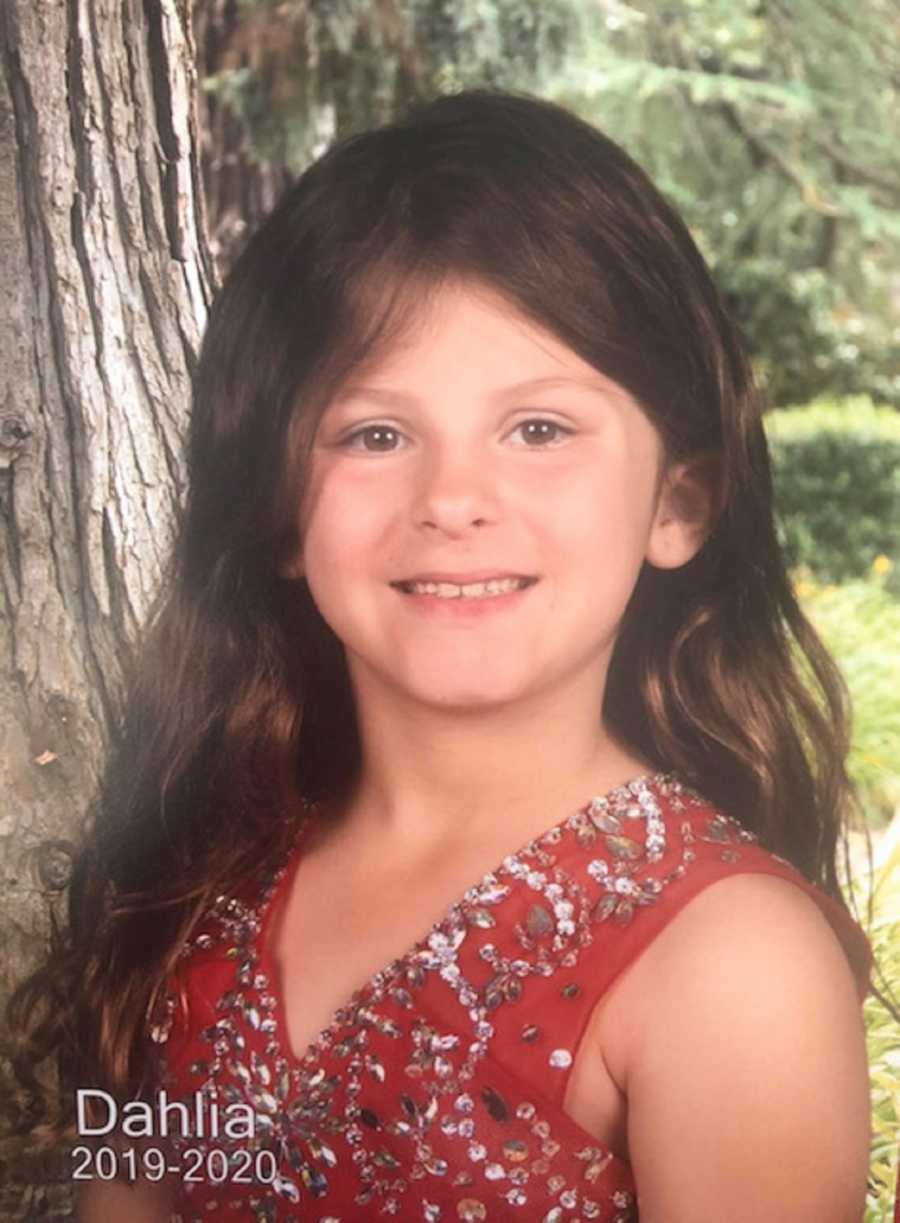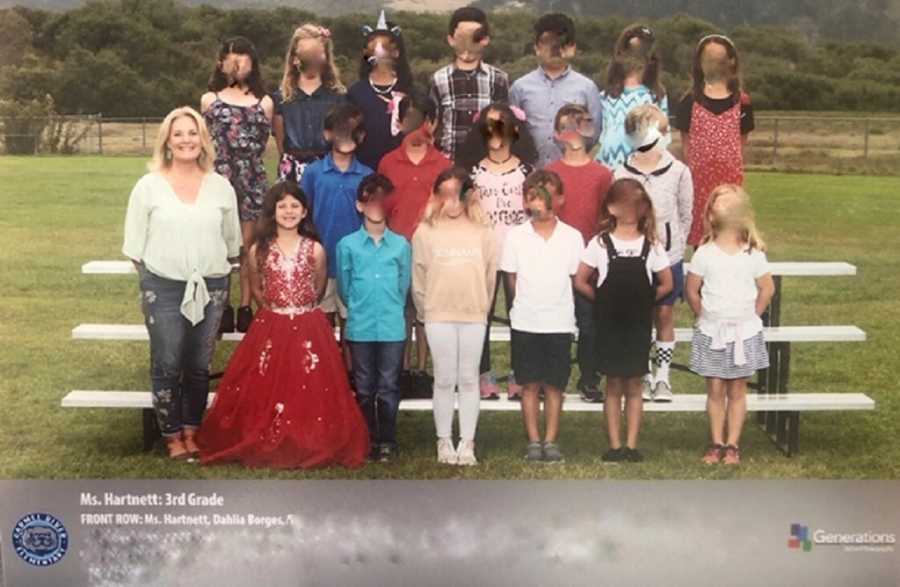 I immediately took to social media and posted the images with #confidence. The response from our friends have been heartwarming, hilarious and wouldn't have been possible if I had insisted on her wearing the Cat & Jack outfit.
Some of the responses are as follows:
'OMG I can't stop smiling when I see that picture, lol with her red carpet look on.' -Kimberly B.
'Dahlia and I are so much alike. A skating rink was up the hill from my elementary school and I wore a big jacket into the rink, and threw it off and unveiled a glittery, bedazzled full on figure skating outfit.'  – Kadi S.
'OMG I'm dying laughing!! This is the best class photo ever.' – Ashley B.
'Oh my gosh!! I love this!' – Danya C.
'She is going places.' – Bre G.
'Never let anyone dull her sparkle!! Shine on, Dahlia!' – Debi R.
'Beautiful little princess with a heart of gold.' – Andrea E.
'Dahlia's sense of self and her confidence are well beyond her years. She is kind, assertive and loves to share her knowledge with others.' – Mrs. H, 3rd Grade Teacher
This isn't the first time Dahlia has stood out so I shouldn't be surprised. Last year Dahlia forewent Trick or Treating for Candy and chose to ask for pennies for puppies to support our local animal shelter, The SPCA for Monterey County. Dahlia's efforts have resulted in raising nearly $5k for the SPCA and an invitation to The Association of Fundraising Professionals, Monterey Bay Chapter awards luncheon this November in honor of National Philanthropy Day. She will receive her 'Rising Star' award and celebrate the other amazing Philanthropists in our community… in her red ballgown, I'm sure."
From podcasts to video shows, parenting resources to happy tears – subscribe to the Love What Matters community on YouTube.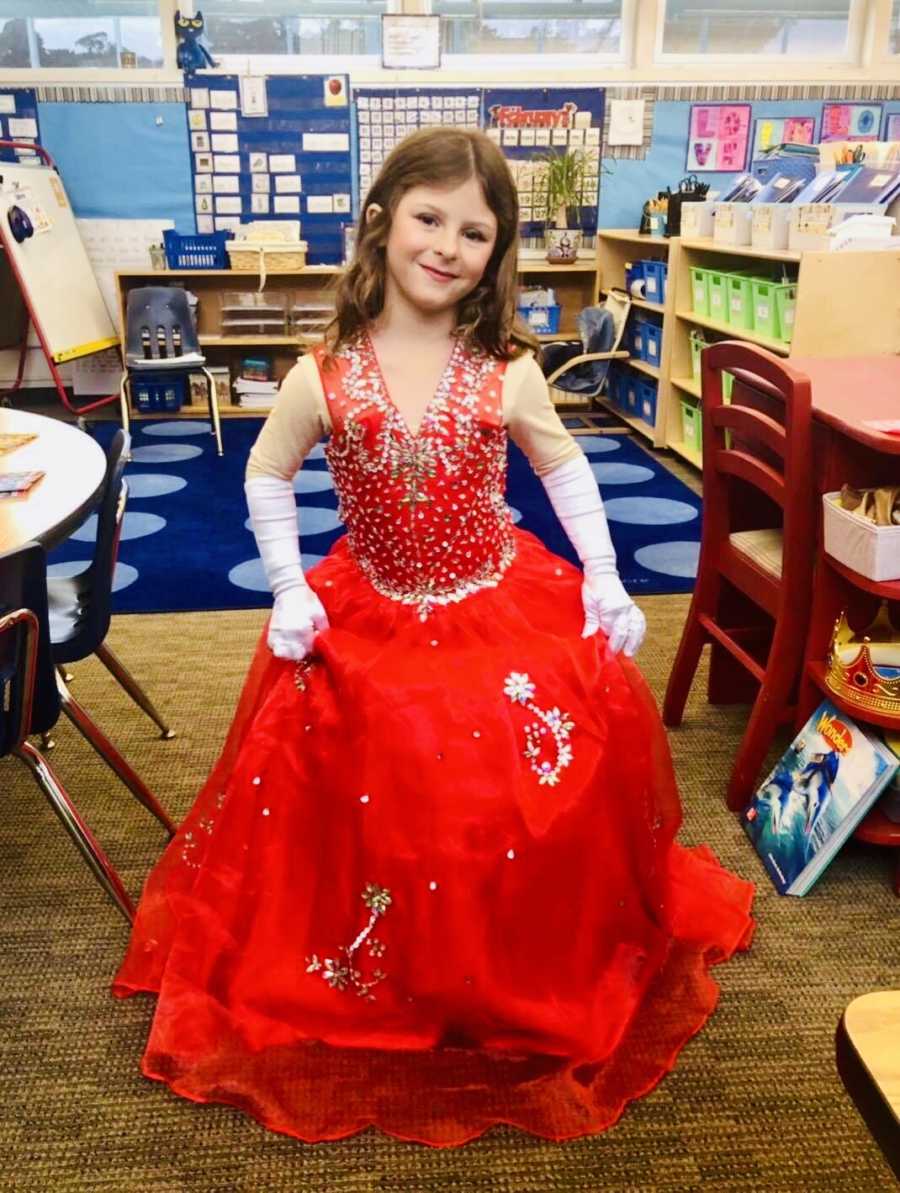 This story was submitted to Love What Matters by Erin Borges of Carmel, California. You can follow their journey on Facebook and Instagram. Do you have a similar experience? We'd like to hear your important journey. Submit your own story here. Be sure to subscribe to our free email newsletter for our best stories, and YouTube for our best videos.
Read more hilarious stories like this:
'I let Addison pick out her dress for picture day. She chose a sparky green dress. I didn't think anything of it – until I received the email with her proofs.'
'He was told to wear nice clothes for his graduation pictures. I expected to see him in his green cap and gown. This was so much better! I literally laughed until I cried. I hit the picture lottery.'
'Mom, I shouldn't have worn the green shirt for pictures. It will blend in with the green screen they use.'
SHARE this inspiring story to support children who march to the beat of their own drum!