"I lay here.
Still.
Broken into a million pieces.
The silence is loud. I hear the house creak, the cars driving by outside, the choppiness of my breath and the steady strong beat of my heart deep in my ears. I hear a clock ticking, but can't tell you where's it's coming from.
I'm in the fetal position on my left side, facing the window. It's early morning and I blink and remember I'm alive.
Being alive hurts.
I feel pain through every inch of my body. From the top of my head, through to my fingers tips right down to the sole of my feet.
There are no visible wounds, but I feel the pain coursing through my entire being.
I breathe in through my nose and blow air out of my mouth.
I'm alive.
But I think death would be a better escape.
It has to be.
With each minute that goes by, I ask God to take me.
Another minute goes by.
I'm still alive.
Hasn't he tourtred me enough. Why won't he just put me out of my misery?
Tears of disbelief, hurt, and pain that have shattered me to my core roll from my right eye, over the bridge of my nose, and on to the other side of my face. They pool onto the crevices of the left side of my face, creating a puddle on my large, light grey sofa.
I lay here.
Still.
I blink.
I can't even wipe the tears away as that's too much effort.
My body feels heavy.
I couldn't move even if I wanted to.
I don't want to pee. Eat. Shower. Or brush my teeth.
I'm waiting.
Waiting for death.
Waiting to be transcended from this intense, indescribable pain.
Pain that I would never wish on another human, yet I know there's a mother out there like me. Unable to move. Unable to lift her head right now and unable to put on that brave face.
So we lay here.
Still.
A minute or maybe a few hours go by as the sky becomes darker, more grey. A reflection of how I feel.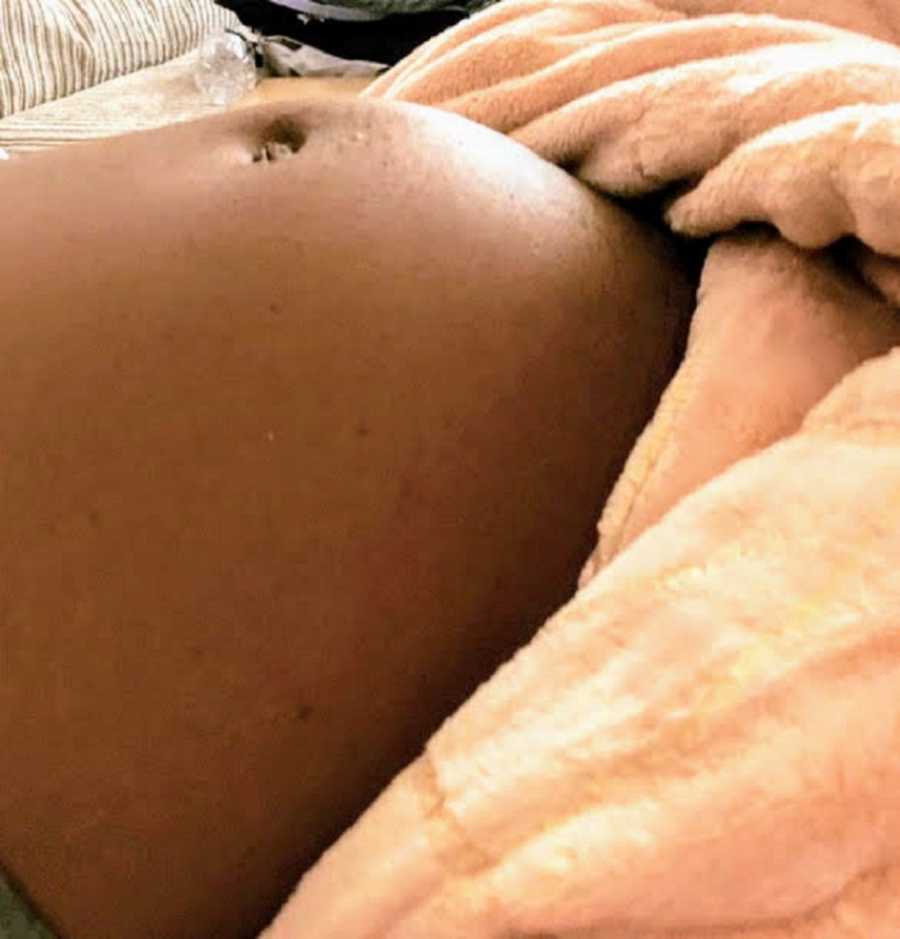 I've lost track of time.
I'm making a plan.
My brain suddenly comes to life.
It's like someone has put the batteries in.
My brain is the Duracell bunny and my fantasies quickly become wild, vivid, and vibrantly colorful.
Death is becoming more and more like a great idea.
I'm fed up and I'm putting an end to this pain. This grief. This reality.
I find my phone and I manage to write. I've fought long enough.
The suicide note.
08.03.19
My actions are not to hurt you, but to free myself of this pain. I don't want to feel any more pain this world has to offer. No one can take this pain away so I have to take it away myself. Lay me next to my daughter.
This is what I write while imagining the many ways I can exit this earth and leave all its troubles and heartbreaks behind.
I lay here.
Still.
My mind continues to run through the different ways I can complete my goal.
I think of taking pills and I've got alcohol, but I think it might be slow and I want it to work.
I lay here.
Still.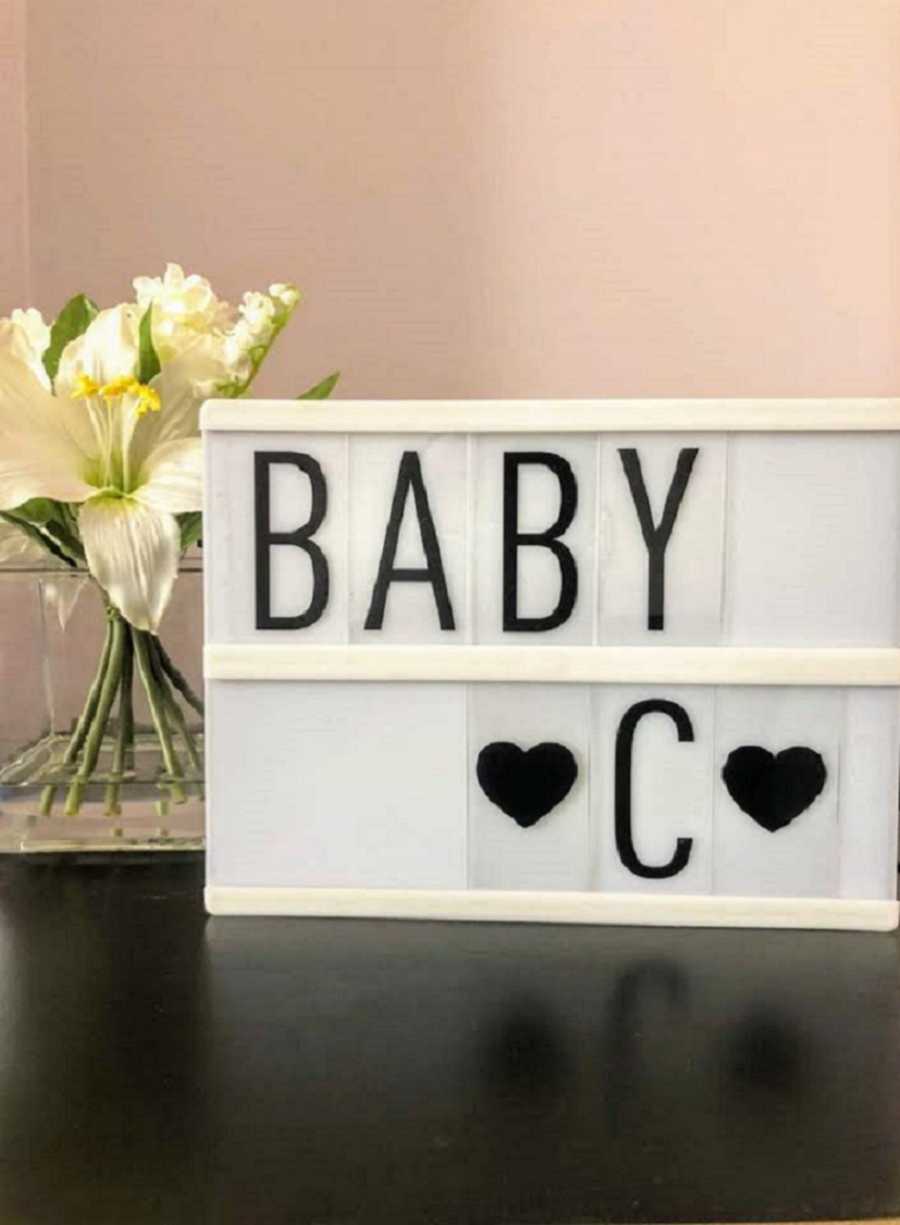 I then think if I cut myself, I will then feel a different type of pain. A pain I can see and hopefully distract me from the inside pain. Then I think I don't actually want to be in pain.
I lay here.
Still.
I then think to hang myself but I don't just want to pass out and there's no real place in my house to do it. I don't want anymore pain or discomfort.
My brain is racing yet my body still won't move.
I lay here.
Still.
In my stillness, I start to think of all the people I would hurt and I start to feel guilty and angry at myself for causing them pain.
I ball up like a child and cry my heart out. Cry my pain out. Cry my frustration out. I cry in rage at losing my daughter, rage that I feel like killing myself. Rage that God has forsaken me and allowed this to happen.
I wasn't angry, I was furious.
I cried until nothing else came.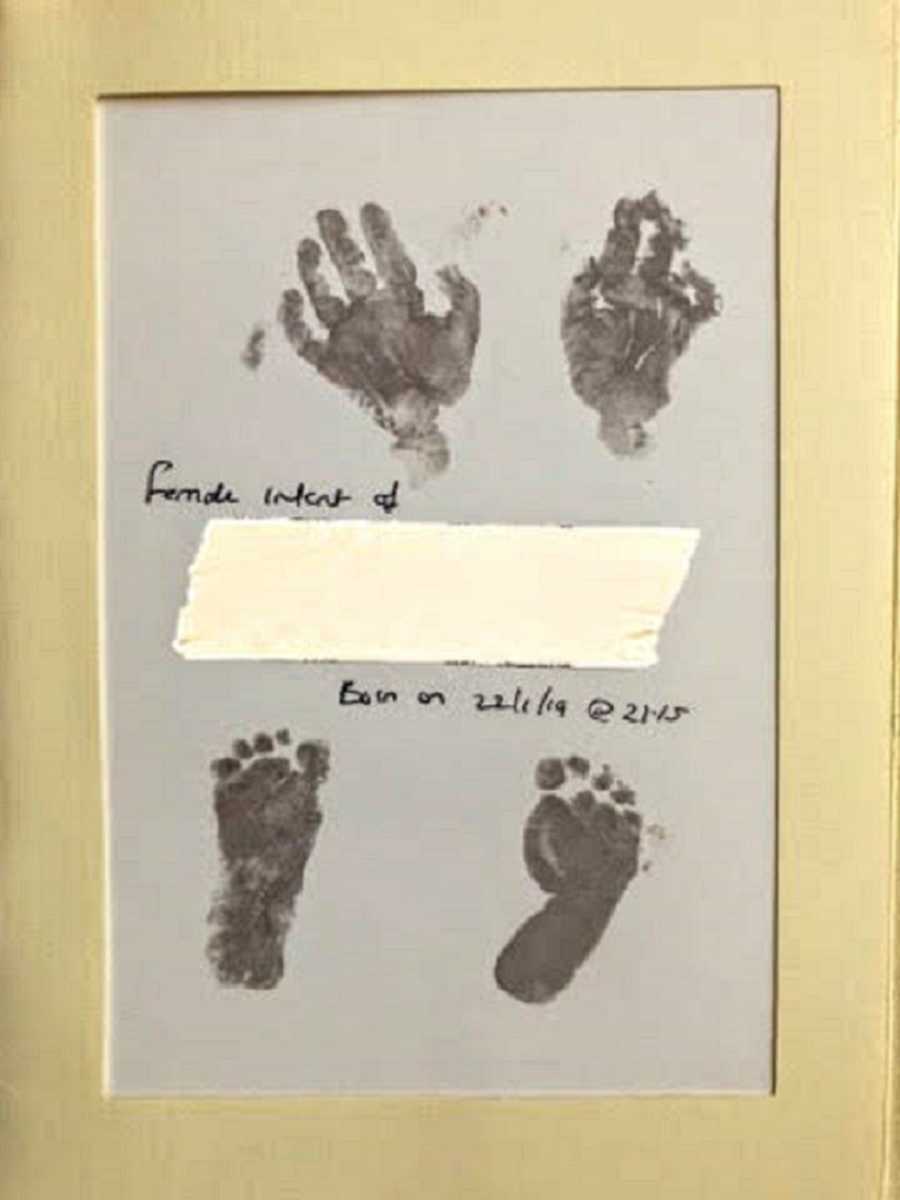 Through my tears and thoughts, I see my dad's face. The tears in his eyes and the pain etched in his face and I would never want him to feel that. Experience the loss of a child. My dad saves me and he doesn't even know it.
I feel his love. I feel my attachment to my dad. That unconditional love. The type of love that crosses mountains, valleys, and the widest oceans. The type of love that reminds you that you are loved. The type of love that lets you know that death is not the only option, but life is. I see my dad's face and he wants me here. To hold on. To live.
I breathe out my frustrations and close my eyes.
I see my partner and he's reaching his hand out to me. He loves me. I remember and feel that. I'm feeling calmer but mentally exhausted. I hold on to the love of the two people who love me and I could never leave them this way.
I lay here.
No longer still.
It's now dark outside my window.
I've made it through the day.
My dad saved me.
My partner saved me.
Numbness saved me.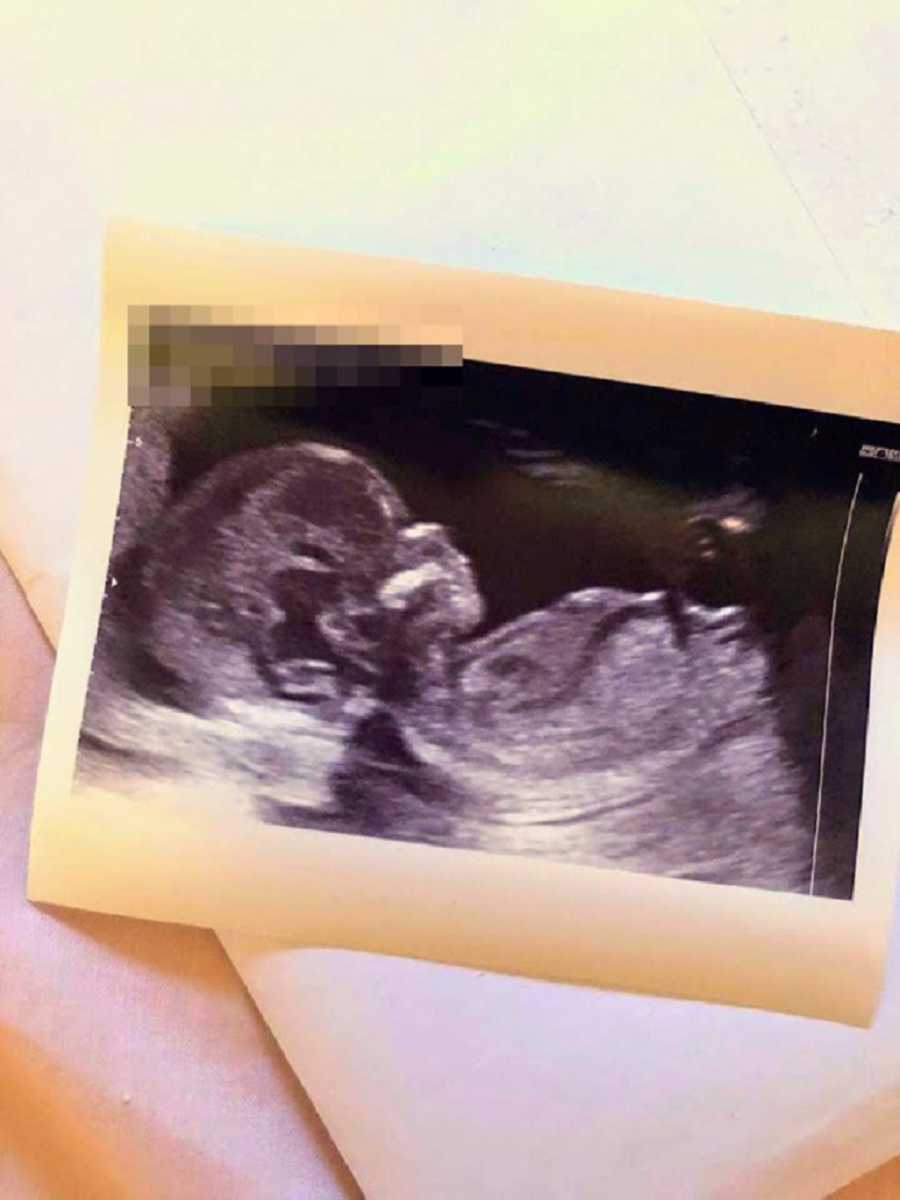 I find the energy to turn on the TV and the silence in the room is immediately broken.
The TV is loud and breaks the trance I was in.
The TV is on Channel 4 News.
So much is happening and my brain can't keep up.
News just in. Shamima Begum's son has died and I instantly feel sorry for her. I know she's done horrendous things and committed heinous crimes, but still no mother should lose a child, and she's lost three. They report her son died from an infection in the camp in Syria. He was only 21 days old. Innocent.
I lay here.
Alive but Hurting for the love I lost.
Alive yet Grateful for the love I have.
I don't want to die.
I just want the pain to stop."
From podcasts to video shows, parenting resources to happy tears – join the Love What Matters community and subscribe on YouTube.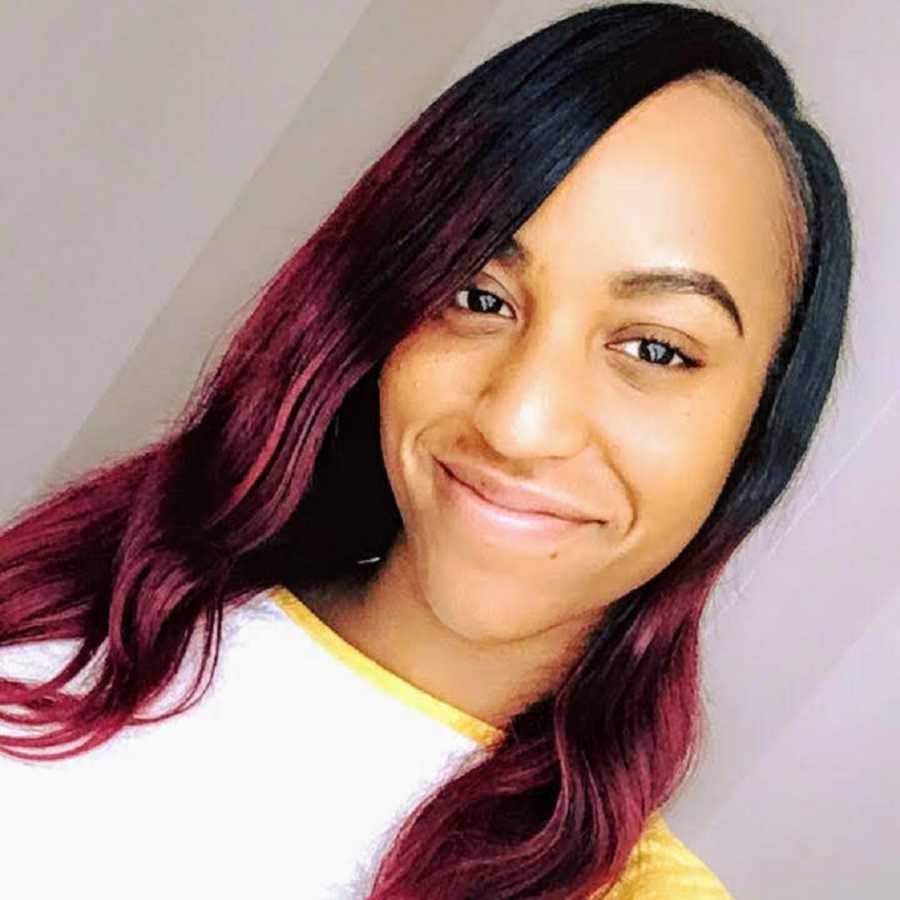 [If you're thinking about hurting yourself, please call the National Suicide Prevention Lifeline at 1-800-273-8255 or visit suicidepreventionhotline.org to live chat with someone. Help is out there. You are not alone.]
This story was submitted to Love What Matters by Rima-Louise Plummer. You can follow her journey on Instagram and her blog. Submit your own story here and be sure to subscribe to our free email newsletter for our best stories.
Read more stories like this:
'Her 17-minute life was filled with nothing but love. Dads, you are allowed to cry, too.': Couple shares 'life-shattering' moments their preemie daughter is born, dies in their arms
'My baby was born perfect, except for the knot in her umbilical cord. That day I was introduced to 2 concepts: stillbirth and grief.': Mom loses daughter at birth, thanks friends who 'saved her life'
Do you know someone who could benefit from reading this? SHARE this story on Facebook with family and friends.