"Every kid is a precious life that deserves a positive environment to grow, whether it's a girl or a boy, adopted or biological."
It's still clear in my mind that since my teenage I have always found it ironic that most people in society are busy in raising their own family,while very few are concerned about those kids who do not even have a family to look after them.
Adopting a girl child was always in my mind, but I never shared it with anyone. It's not common in my family or where I'm from. Still, I could never understand the concept of having biological kids when there are so many who deserve a family.
I was 22 when I got married to Himanshu. Before marriage, I shared my wishes with my husband and luckily he was quite positive about it. Then, after four years of traveling and exploring in a blink, we decided it was time to have a child through adoption.
We were in United States in 2016 when we first heard the word 'Down Syndrome.' Since then, everything has changed. We started exploring the internet and watching videos about it. The more we got into it, the more we got inspired to adopt a baby with Down Syndrome. We couldn't find any reason for not doing so. After all, they were a kid, just like any other, in need of a home.
The next thing was to tell our parents about our decision. Our parents were hesitant regarding our decision of adopting a child, so one with special needs was absolutely out of consideration. We were told that we were taking too much of a risk. We were also advised against it because, 'Our kid wouldn't be able to give back to us in any way or support us once we were old.' I couldn't understand why that mattered to them more than giving a child a home. But, against all odds, we took this decision of going ahead with what we thought was right.
After registering ourselves in CARA and getting our home study completed, I started looking into the disability section instead of waiting for referrals (as there is no waiting time for special needs kid). I immediately found 15-month-old Veda under the disability section and contacted the agency for her latest pictures. Her pictures made me cry. All I could think was, 'She's so gorgeous.' I didn't see her for her disability. I only saw her beauty. I sent the pictures to my husband who was in his office and I still remember his words: 'Let's bring her home.'
A day after going through her profile, we reserved her and in next two days we were all set to travel to meet her. On May 20th, 2017, we first saw our girl. She was so tiny and had the most gorgeous smile and beautiful eyes. As she didn't get any early intervention, she was just like a 5-month-old baby. She was under weight, anemic, and couldn't even hold her back up yet. We were told that she is legally free and would be ready for adoption in 10 days.
10 days! This much time we got prepare ourselves for having a baby and make our home ready for the baby. So, we traveled back home and within 40 days of registration Veda was home.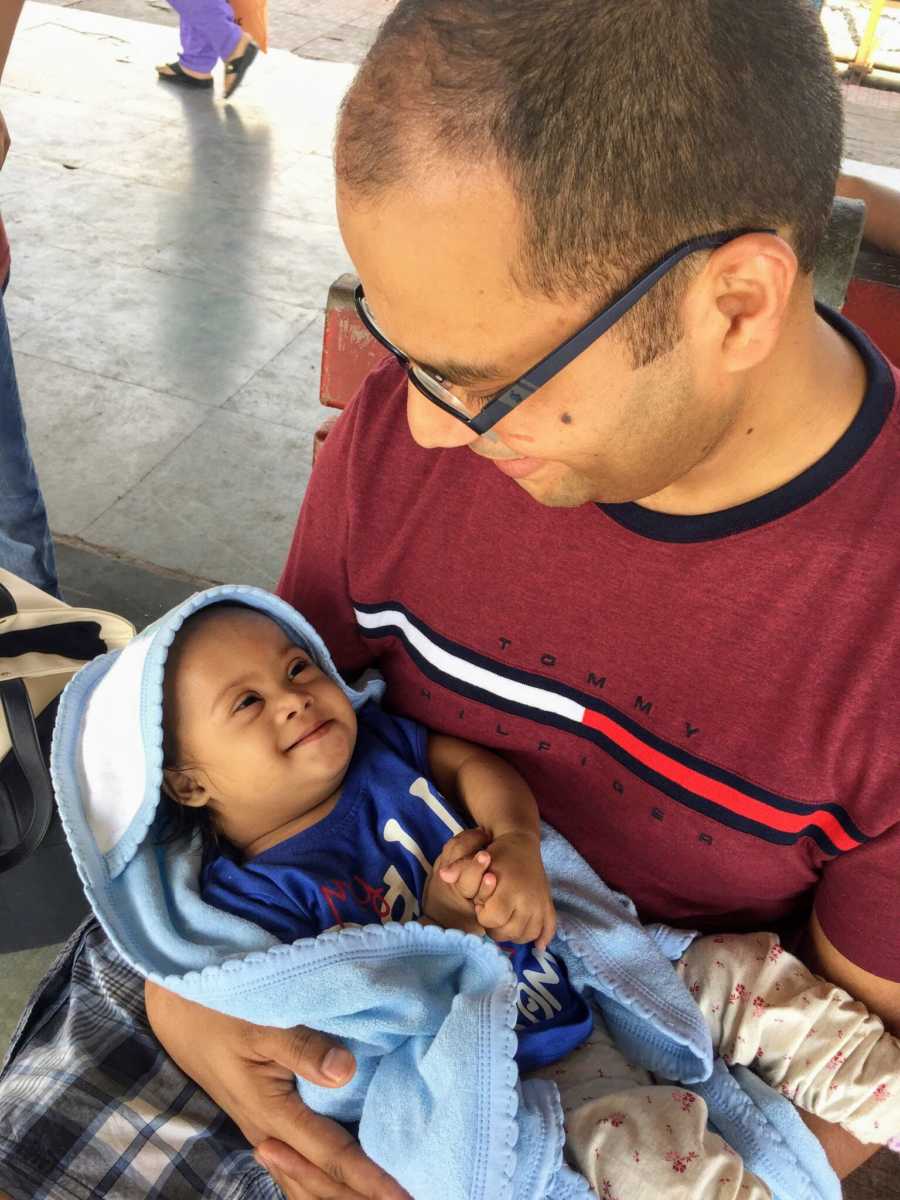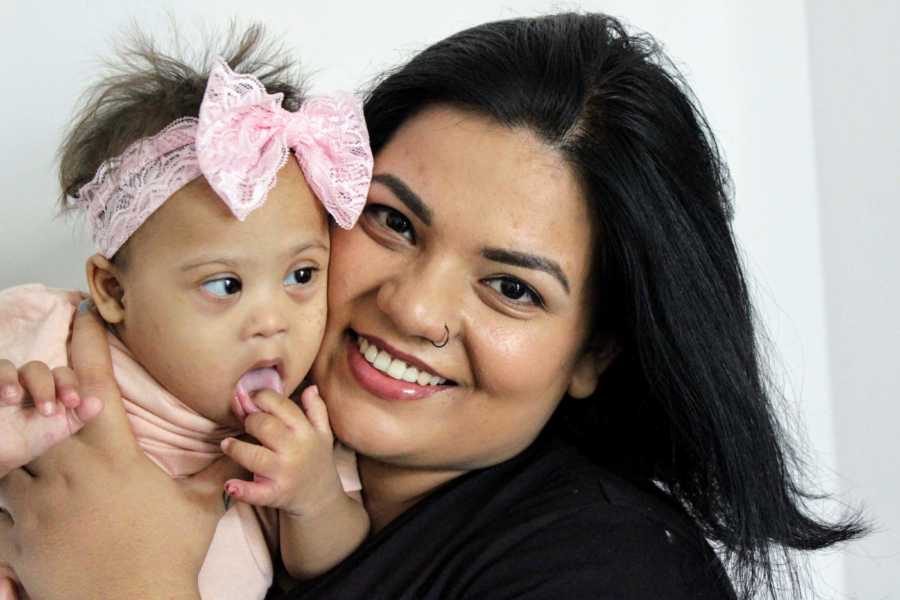 We came to know after adoption that we are the first (only) Indian couple who have adopted a baby with Down Syndrome. No one else wanted to her. We named her 'Veda,' which means knowledge. We choose this name because we felt she enlightened us with the reality of what's important in life: stick to the basics, be happy and healthy, slow down a little bit, and enjoy those small achievements.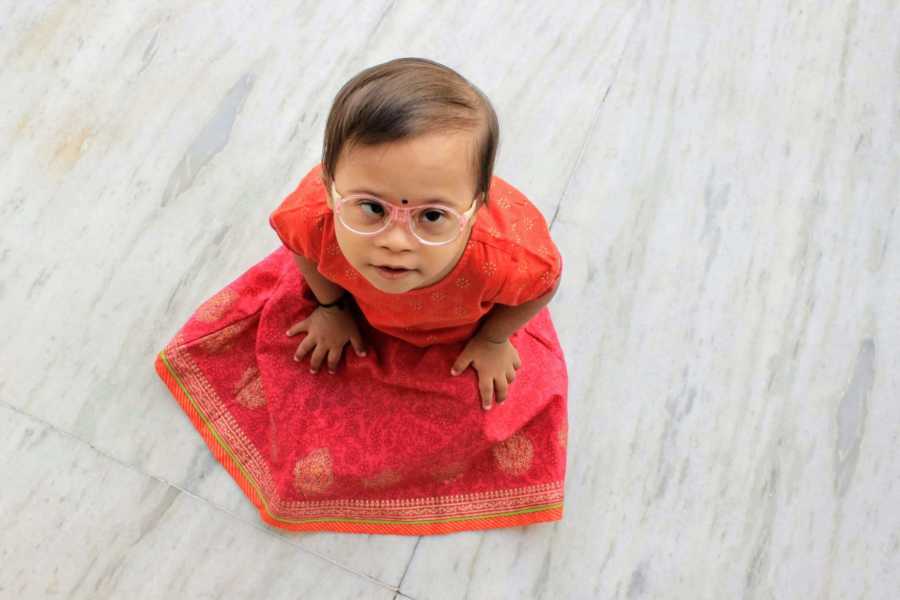 I still recall that those first few months were all about doctor visits, checkups, cocooning with her, and understanding her needs. Thankfully, she doesn't have any heart issues. But, yes, she has major eye issues like nystagmus and strabismus accompanied by myopia. For this reason, she got glasses along with a regular patch therapy to help with her eye issues. As she was and still is severely hypotonic, we started her physio therapy within a month of her coming home.
Last week completed our two years of being with her. Life is all about and around Veda now. We go for her physio therapies 3-4 times a week and I take care of her occupational therapy, speech, and fine-motor activities.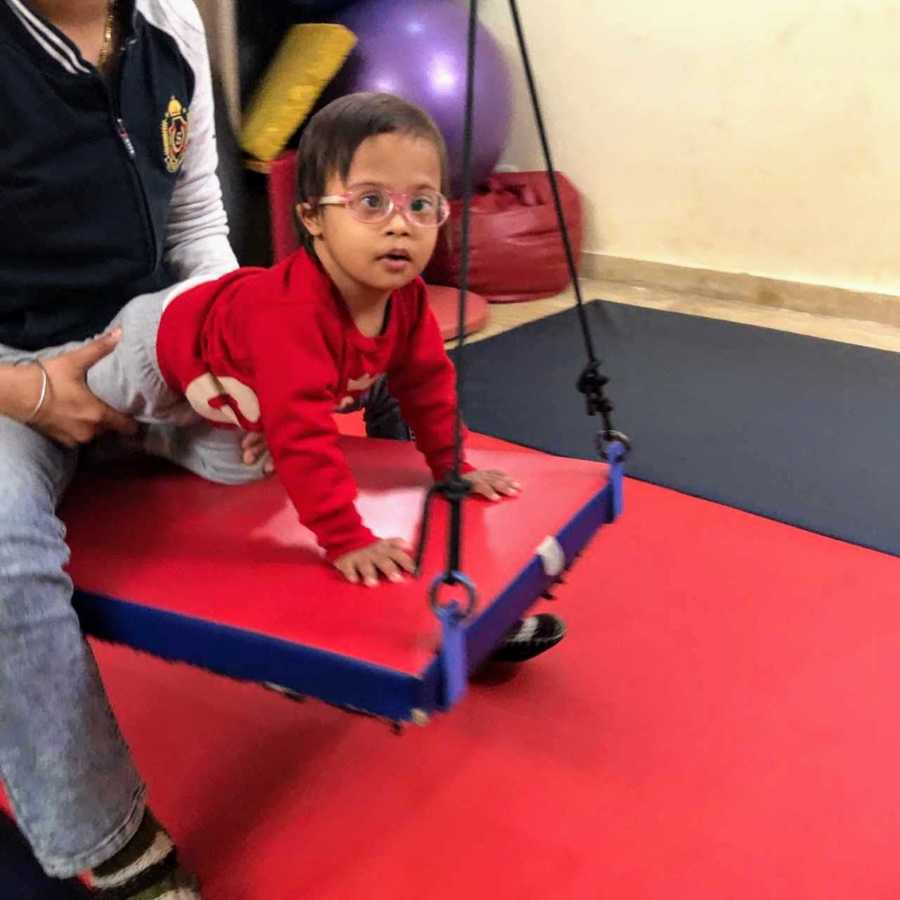 She has come so far from that 15-month-old girl who couldn't even hold her neck up. She is now an independent 3-year-old child who can swing, balance, talk, swim, and achieve whatever she wants to do. We spend a lot of time together doing activities and playing around and we plan to home school her in the near future.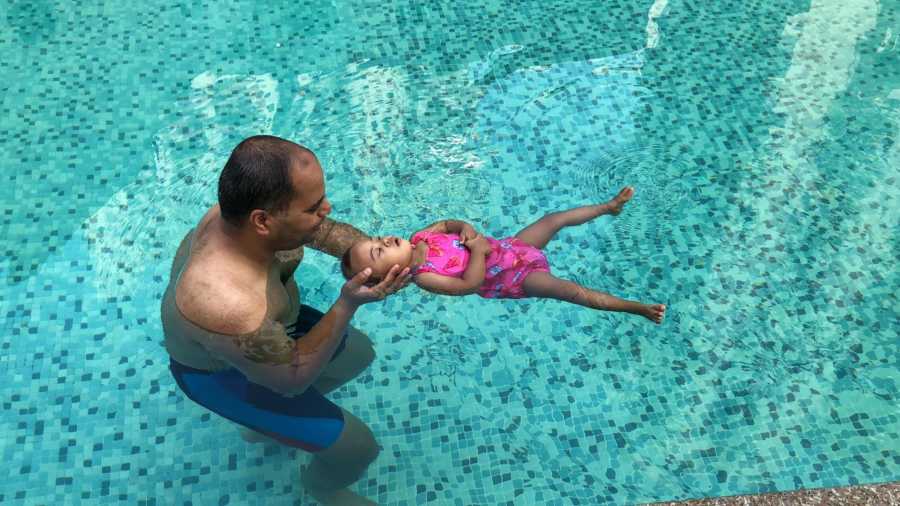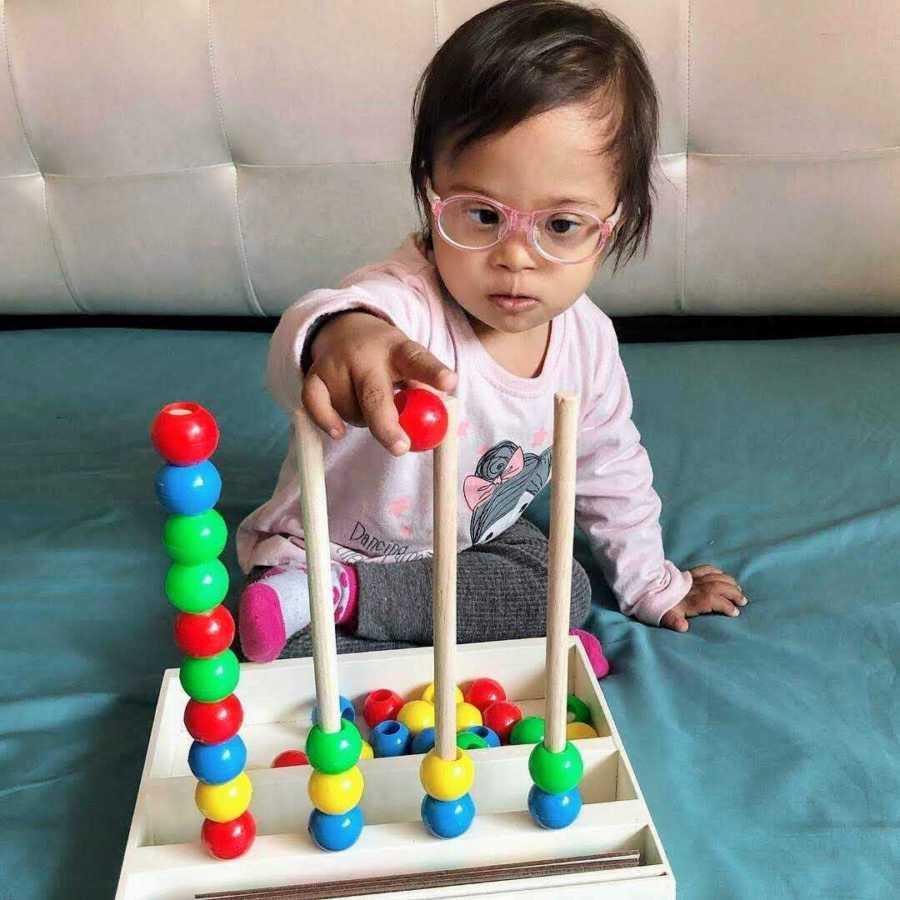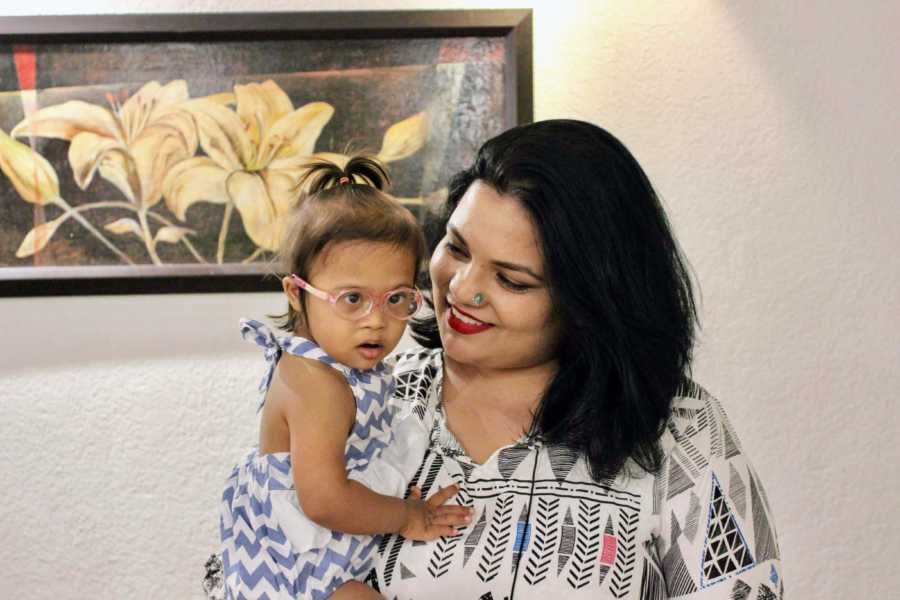 Veda has completed us. From the very first day, she started bonding with us (especially her father). She is a total daddy's girl. In fact, it took her quite some time to get attached to me as she was really scared of ladies when she came home. She always trusted me but attachment took time. It generally happens when you are raising a baby who has gone through pain and childhood trauma.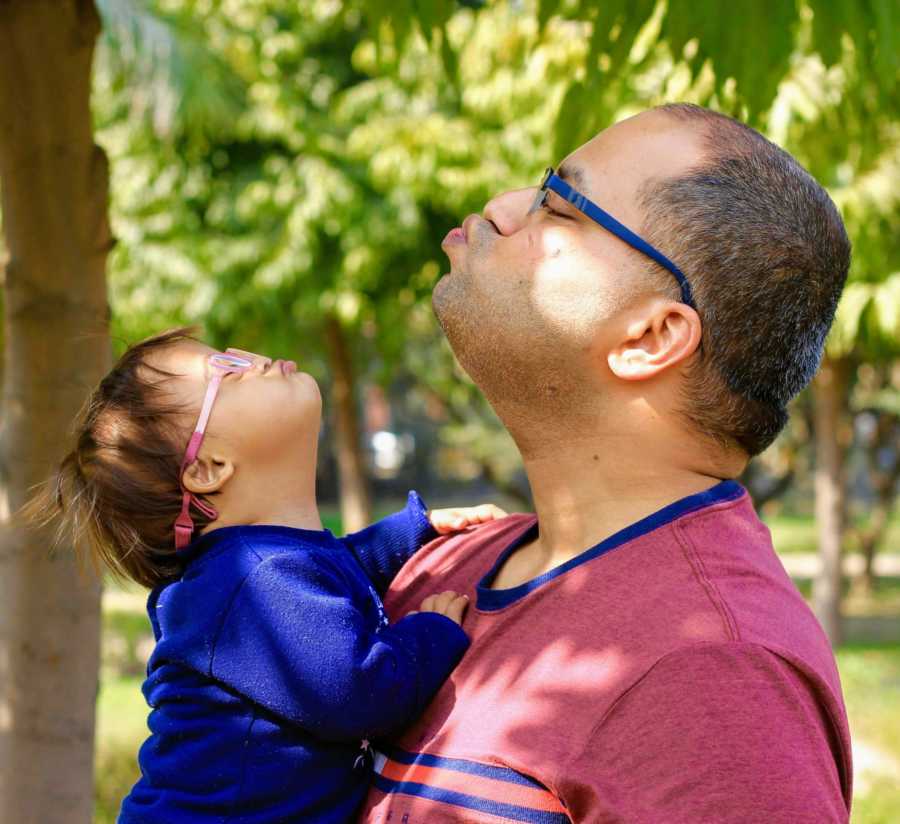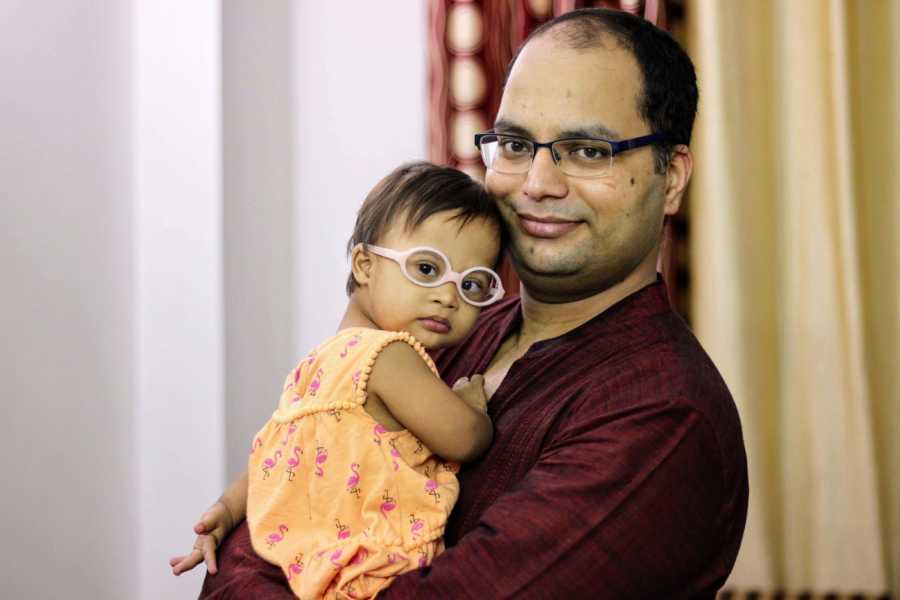 Never in my dreams had I ever imagined I'd be mother to this amazingly strong and gorgeous little girl. It's a blessing for me to be her mother. Every day, there is something new to learn. Every day, she gives me more inner strength I never knew I had. She has shown me the true meaning of acceptance and unconditional love. She has taught me that being different is perfectly fine. That it's okay to not fit in the box. It's okay to be you.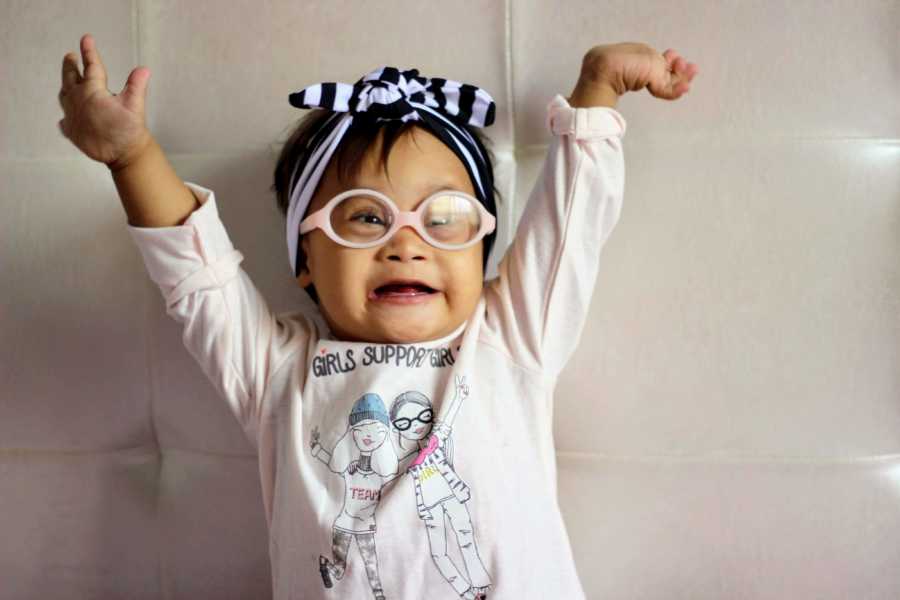 Of course, there are days when things don't go as you plan. I recall she started standing and walking with support at the age of 2 but it took her another year to walk independently with a lot of physiotherapy sessions and practice back at home. There are days I have to struggle to keep going and make her learn things. Being a mom to a child with special needs is definitely challenging and sometimes people around you make things much harder. But when I think from my daughter's perspective who's going to therapies, wearing SMOs (ortho shoes) and glasses at such a tender age, all my hardship and pain feels less to me. She always inspires me and pushes me to go easy on myself and not give up. I love her for who she is. I accept and embrace her abilities and work together on her shortcomings. I celebrate her for what she is instead of thinking about what she could have been.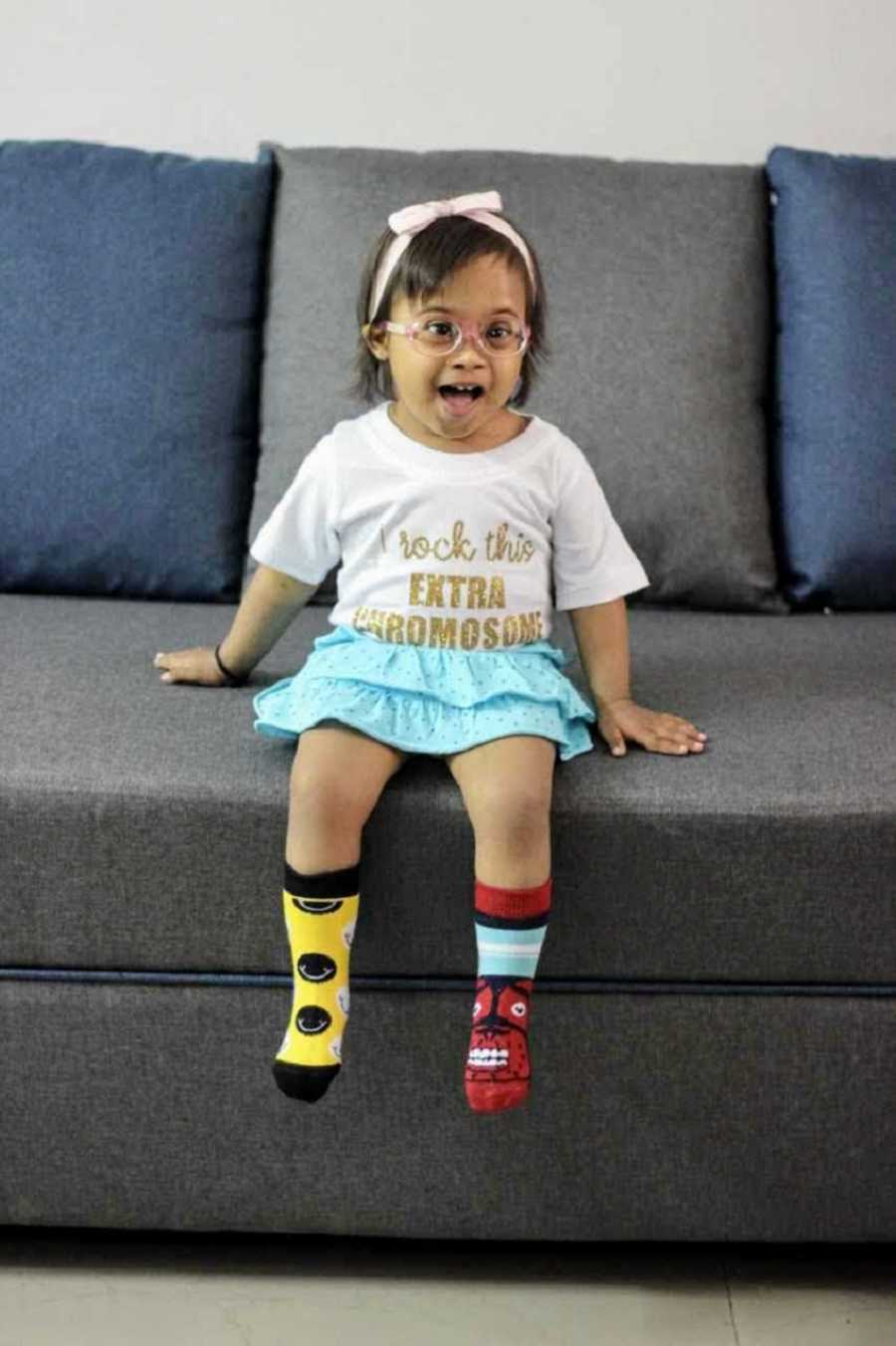 She has changed my perspective on life. She has slowed me down and taught me to look closely and celebrate every small achievement and milestone for her. I have learned acceptance and unconditional love from her. She's pure bliss, a funny, expressive, social girl who loves unconditionally. She carries an aura around her and captures everyone's attention as soon as she enters a room.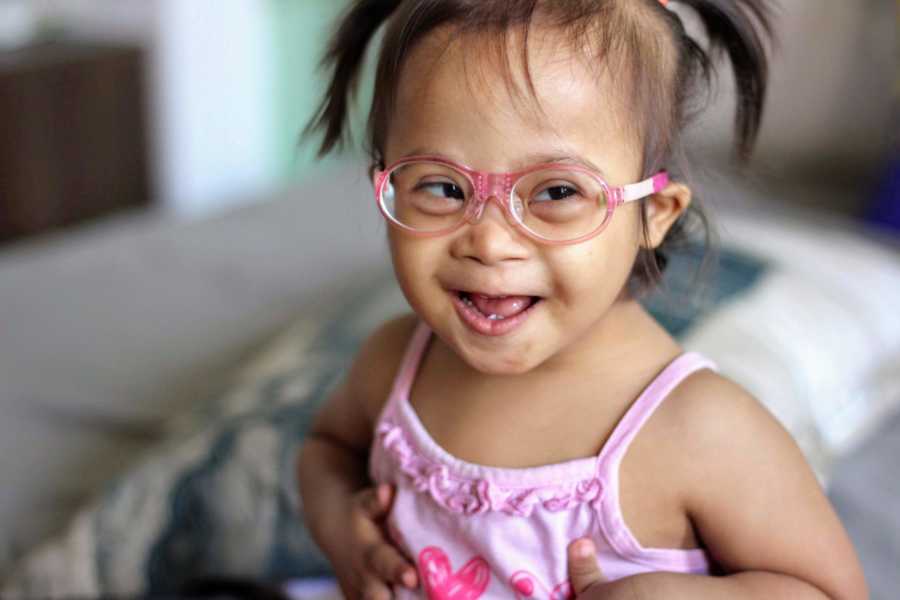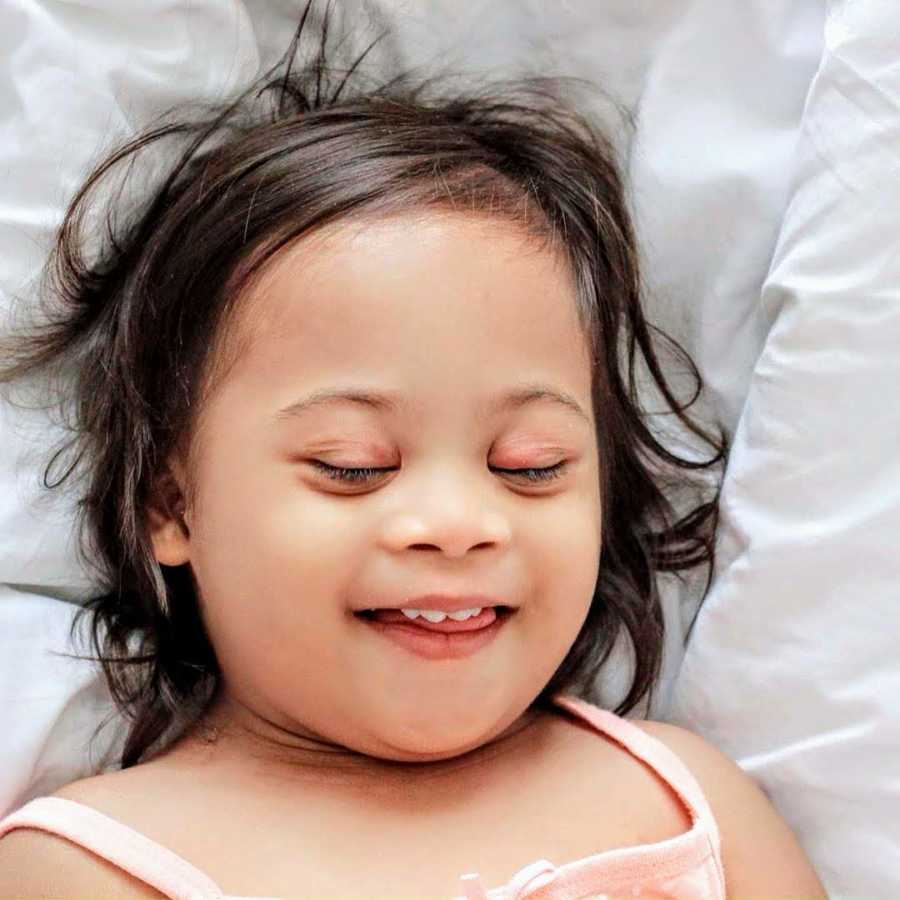 For me, adoption is a beautiful word. It's just another way of having a family, not a charity or a noble deed and should not be the last option for any couple. Adoption is not about finding children for families; it's about finding families for children."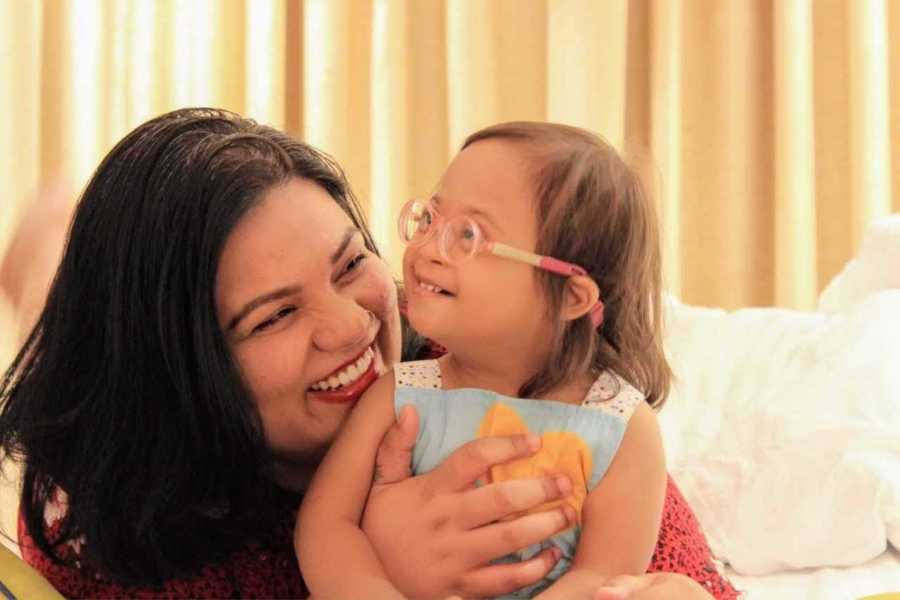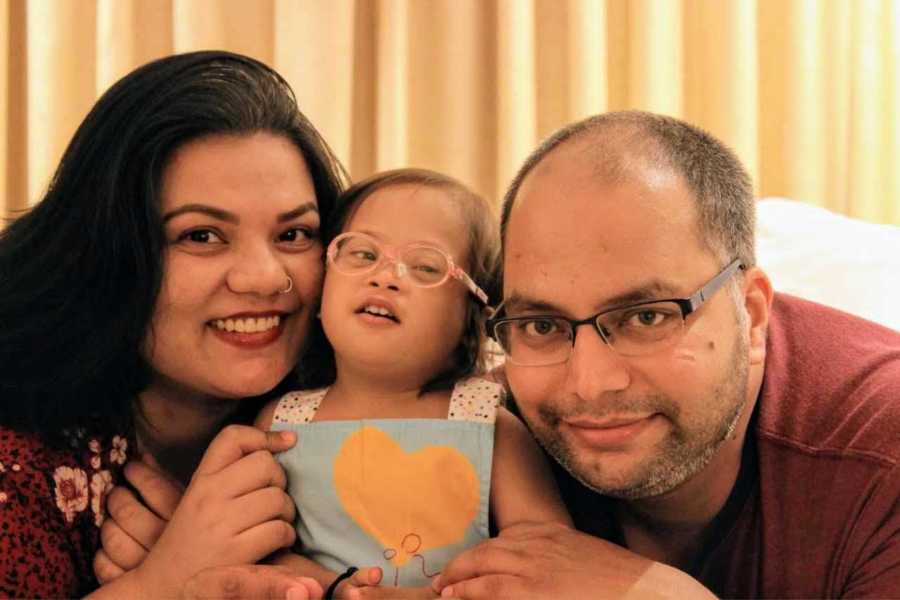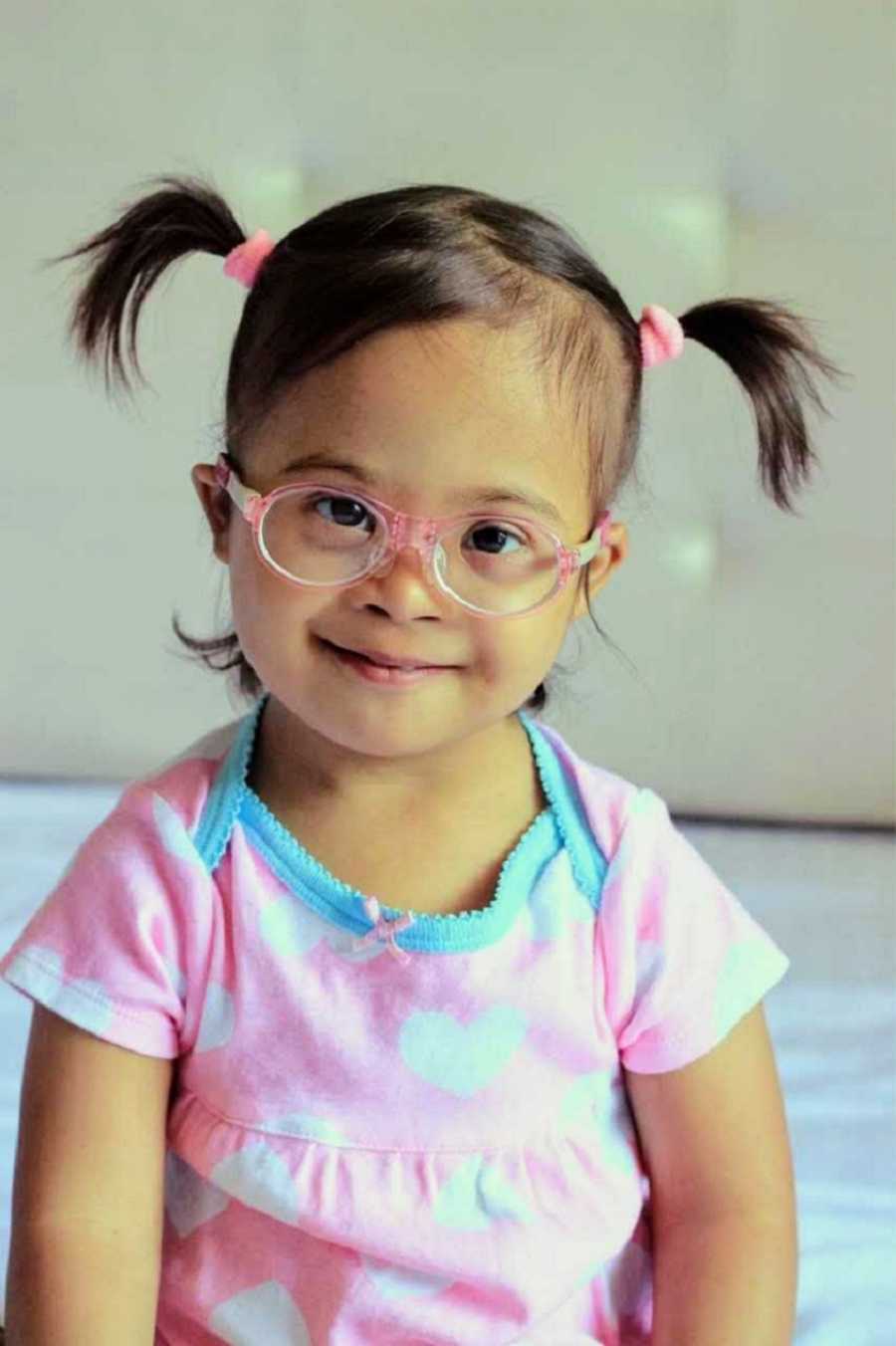 This story was submitted to Love What Matters by Kavita Baluni. You can follow her journey on Instagram here. Be sure to subscribe to our free email newsletter for our best stories.
Read more stories like this:
'I got the test results. I felt I let my husband down. Like I somehow failed to give him the 'perfect' baby. The silence was deafening. I kept thinking, 'Why me?' Then I thought, 'Wait, why NOT me?'
Spread beauty and strength for others. SHARE this story on Facebook with family and friends.