"I would tell you our 'love story' but I don't like to refer to Michael and I's journey as a love story. Not because I think love isn't a big part but because I am a true and firm believer that our marriage wouldn't work with just love. I believe that our honest survival to this day has been because of a very strong friendship foundation.
We met in May of 2006. My best friend Married his best friend and we were both in the wedding. Fast forward a few months later to August 10, 2006 and we had our first date.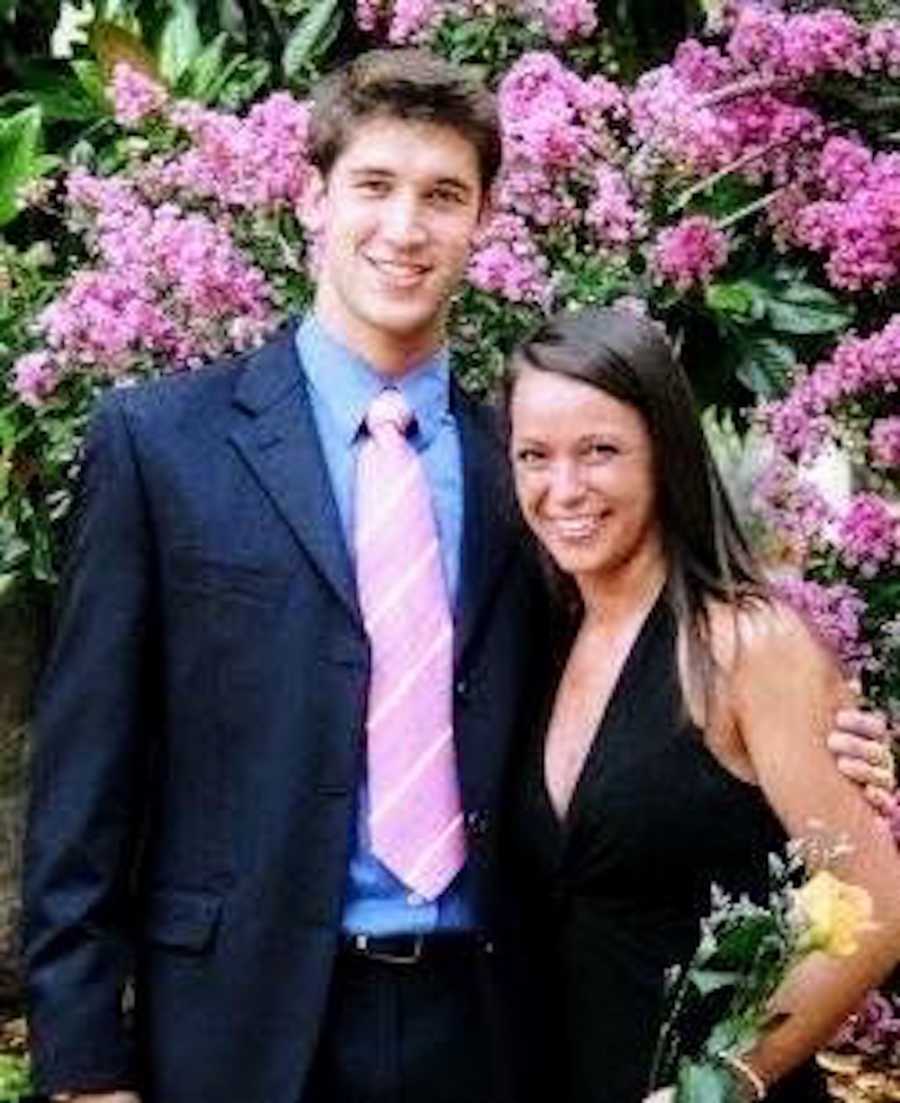 When I arrived at Michael's House, he had his sister snap a few photos of us before we left for dinner. I asked him 'why all the prom like photos?' He said it was because he wanted to show his Mom how nice he looked dressed up because she was out at that time. After we were married, he told me it was because he never thought he would get a chance to go out with me again and he wanted a photo to remind him that there were good people out there. But, alas, he ended up stuck with me.
We were engaged on his birthday, December 20th. He proposed at Lewis Ginter Botanical Gardens in Richmond, VA; the same place and same spot where his sister is getting married next weekend. He did it on his birthday so that if he made odd requests, I wouldn't pick up on anything. After he proposed, there was a huge wall of sticky notes with Christmas wishes to Santa inside the building. He had visited the wall three days prior and placed a note that said, 'I wish Kelly would say yes'. I did.
Then came wedding planning and a beautiful wedding on August 30, 2008, Labor Day weekend. It was beautiful but HOT. We were married at Sedond Presbyterian Church and had our reception at the Country Club of Virginia in Richmond, Va. a beautiful honeymoon in St Lucia followed that Monday for a week. It was amazing. In fact, we promised each other that we would go back to the same place ten years later BUT, life changes and that want is not high on our priority list anymore. One day though.
Lots of school and graduations followed. Both of us received a bachelor's degree and Michael went back for his MBA. We moved, bought our first home in Fredericksburg in July of 2010. We got two dogs, Summer and Ollie and enjoyed what Michael so lovingly referred to as the DINK lifestyle (dual income no kids).
Secretly, we were fighting infertility but didn't think much of it until we were settled in after the move. An OBGYN referral led to months of Clomid, lots of blood work and testing, ultrasounds, histosalpingogram and countless doctors' appointments. We tried IUI and failed. All unexplained. We were young, and all of our numbers were good. We finally became pregnant with twin girls with our second IUI. We told family at Christmas and were so excited.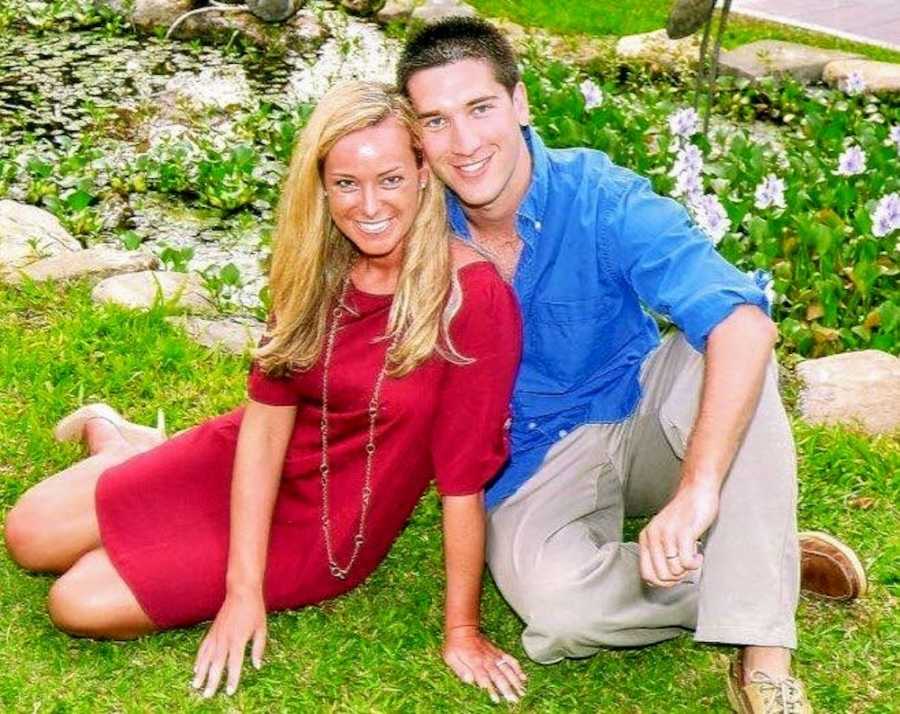 We lost the girls that winter due to massive internal bleeding. It was scary, devastating and led to two additional surgeries in ten days because of complications. Because of the rupture, I now had major damage and was missing everything on my right side. Our new blood work showed my chances of getting pregnant were 0.8% even with IVF. But we had faith and wanted to try IVF. We took out a personal loan and prayed. Countless shots in the stomach, many pills and one surgery later, IVF failed. We turned to adoption knowing we never gave up on ourselves and tried everything.
The remainder of our loan was spent on a trip to Jamaica so that we could decompress. Our hearts were aching and now everyone knew the struggles we had endured. It was hard, and we were slipping into a dark place.
Six months into the adoption process, we found out we were pregnant with Mason. From the moment I found out I was pregnant I separated myself from him because I was in disbelief. I thought he would be taken away from me like the girls were. I didn't want to get attached. So, my pregnancy was emotionally miserable. Even with a giant belly at 38 weeks seeing him move wasn't enough for me to believe. I just wanted to protect myself and prepare for the worst.
Mason James Blumenthal was born on October 17, 2013. He had a beautiful birthday with no complications to himself or to me. He was healthy, happy and life was beautiful.
Our dreams had come true. A tiny miracle that we were beyond grateful for. We were in the hospital for four days due to c section. When we got home from the hospital, I immediately started experiencing very intense postpartum depression. It was terrible, and I have never felt anything like it before. I was incredibly blessed that this only lasted a few weeks. I can't imagine those who go through that pain and guilt for longer than that. It was hell to be honest.
When Mason was just five months old, I took him to visit our friends at our local Chick-fil-A. I love Chick-fil-A! And I especially loved it when I was pregnant. I went through the drive-through every single morning that I would go to work. When I walked in with Mason, I couldn't get out of there fast enough. The smell of the food was overpowering me. As soon as I shut the car door to head home, I knew something was up. That was the day we found out we were pregnant with Finn.
At this point, I thought my OBGYN was going to think I was crazy. She had already said Mason was a miracle and that probably wouldn't happen again, and now, a second baby. My pregnancy with Mason was miserable due to my fears from losing the girls. So, when I found out I was pregnant with my second son, I promised myself that I would enjoy every moment no matter what and that I wouldn't be scared.
Well, God really wanted to test that promise to myself and at 19 weeks, we found out that Finn had severe heart disease. Doctor after doctor said he wouldn't make it. We went all over trying to find someone that would help us. But time after time the answer was no. So, we planned a funeral with an amazing local woman named Tammy with Garden of Angels all while a beautiful ultrasound tech named Keri allowed me to see baby Finn as often as I wanted until he passed. To these two women, thank you. Thank you so so much. This is what got me through the pregnancy.
The weeks went on and on and he was still there. He was kicking, and his heart was still beating. He made it to birth and was born at 9:01 a.m. in January 2, 2015. I had major complications during this surgery and so did he. I'm not really sure how Michael survived that day. We went into the day worried about Finn and then Michael got the news something had gone wrong and I was being put under general anesthesia immediately. He wasn't thinking he would have to worry about me too.
Eight months later in the hospital being separated from my older son and husband at home. 10 surgeries, one open heart surgery. Almost saying goodbye a few times. But he did it. WE did it. Our family and community rallied around watching Mason, mowing our grass, making meals. It takes a village and that is an understatement. Mostly the reason we are so passionate about continuing to give back because so many people have given to us.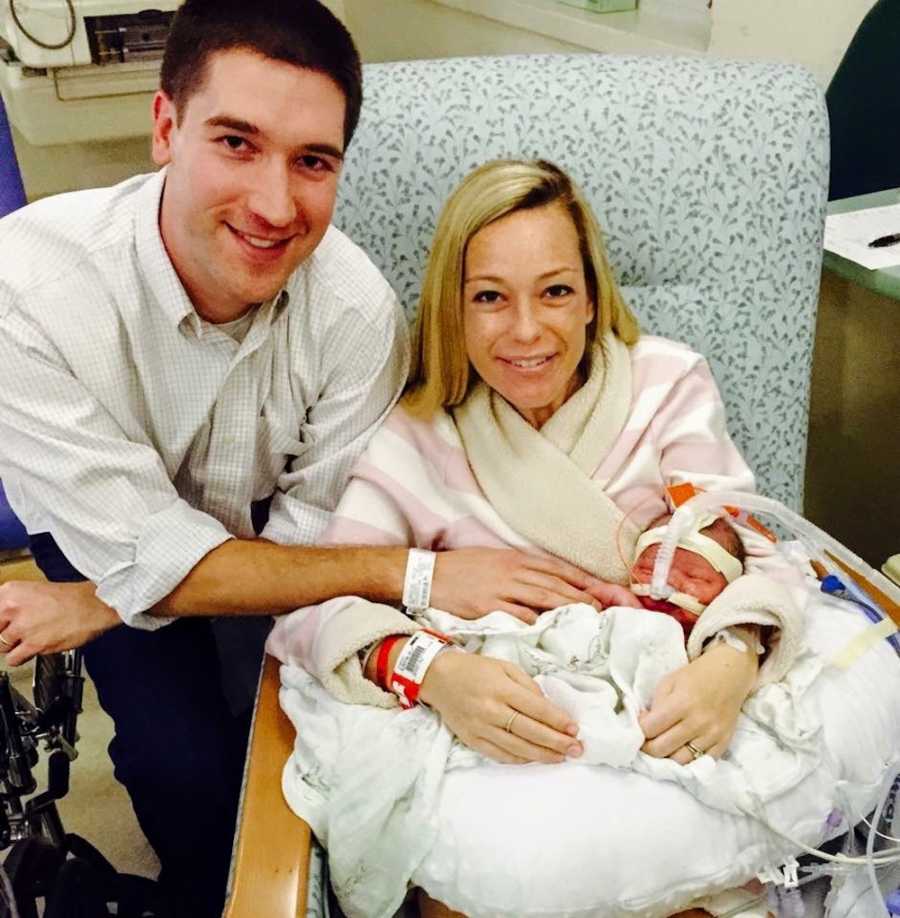 11 months at home with full-time nursing and several extra tubes coming from his tiny body. Then, heart failure again. A cath one year ago determined he needed another open-heart surgery right away but the only two options available were not a good option for him. On September 14, 2017, we handed him over for the 14th time to the team at the Children's Hospital of Philadelphia and prayed on our hands and knees. We looked back at all we had been through. The only thing we could do was to let go and let God. A little before 1pm that day, another miracle. The surgery was a massive success, two-and-a-half-year-old Finn was not only extubated but standing up in his crib begging for water. (Totally not allowed by the way.) He was home in 7 days with no complications whatsoever.
This past year has been the busiest most beautiful year. We've still had heart ache with friends passing, funerals, the passing of our dogs, the stress of needing a new roof and a new car and now a possible additional GI surgery for Finn. BUT one must never ever forget the things that you once prayed for.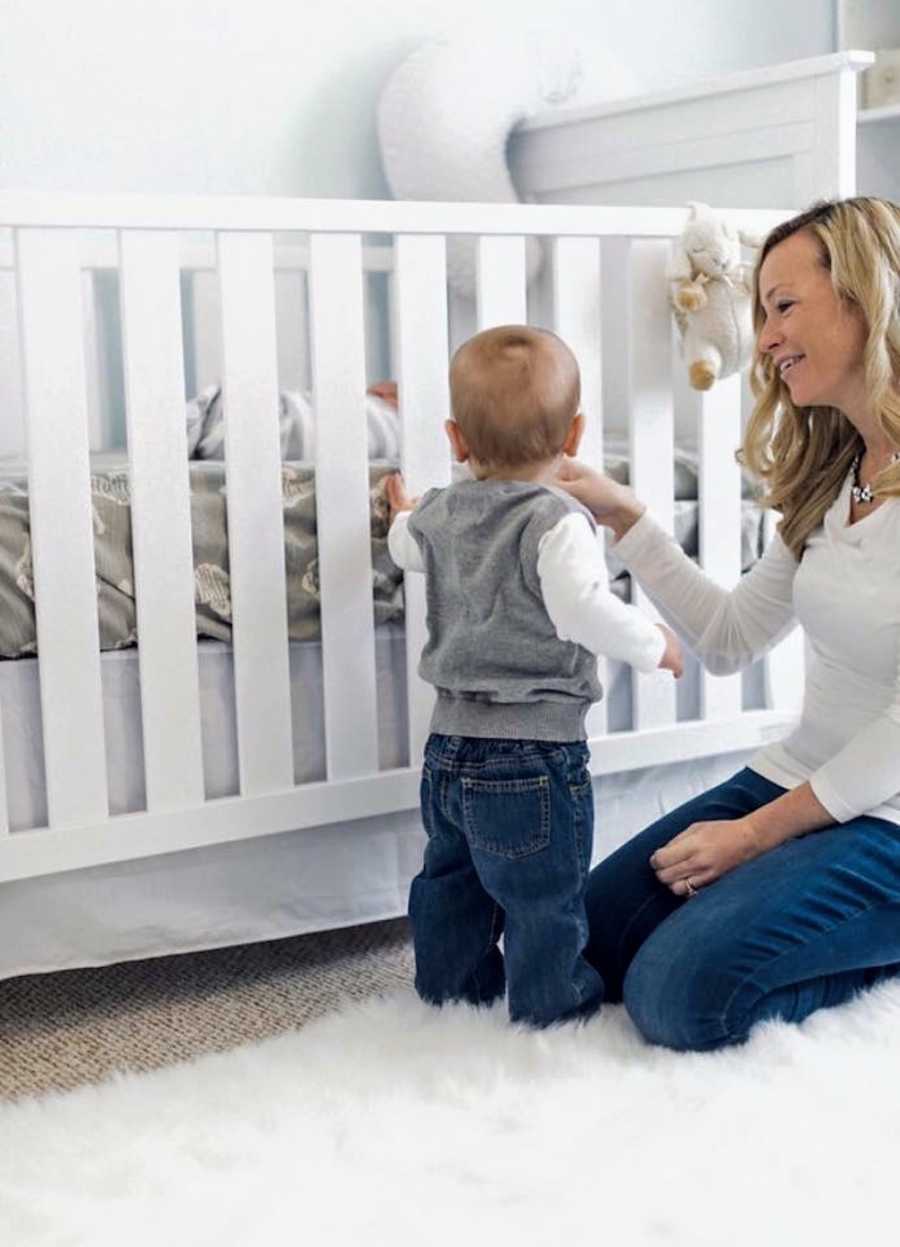 Our life is FAR from a fairy tale and not even close to perfect. We've cursed at each other, thrown things, walked away, had counseling so many times but it always comes back to the fact that we are never angry at each other, were angry at the situation; a non-tangible thing that we can't beg to go away. A battle that has no one ever 'winning' it's just all about compromise and doing what's best for our family. When we 'fight' we aren't fighting against each other, we're fighting to keep each other. It's a fragile balance that we know every couple relates to and experiences. We frequently say, 'If we can get through this, we can get through anything.' Oh, how God has loved to test us. I wouldn't wish some of these battles on my worst enemy, but I'm glad God chose us. We made it somehow. Someway, we are still here. So tonight, I think we will definitely celebrate with cake.
You can be broken a million times and still move forward and find joy. Just look at Finns heart."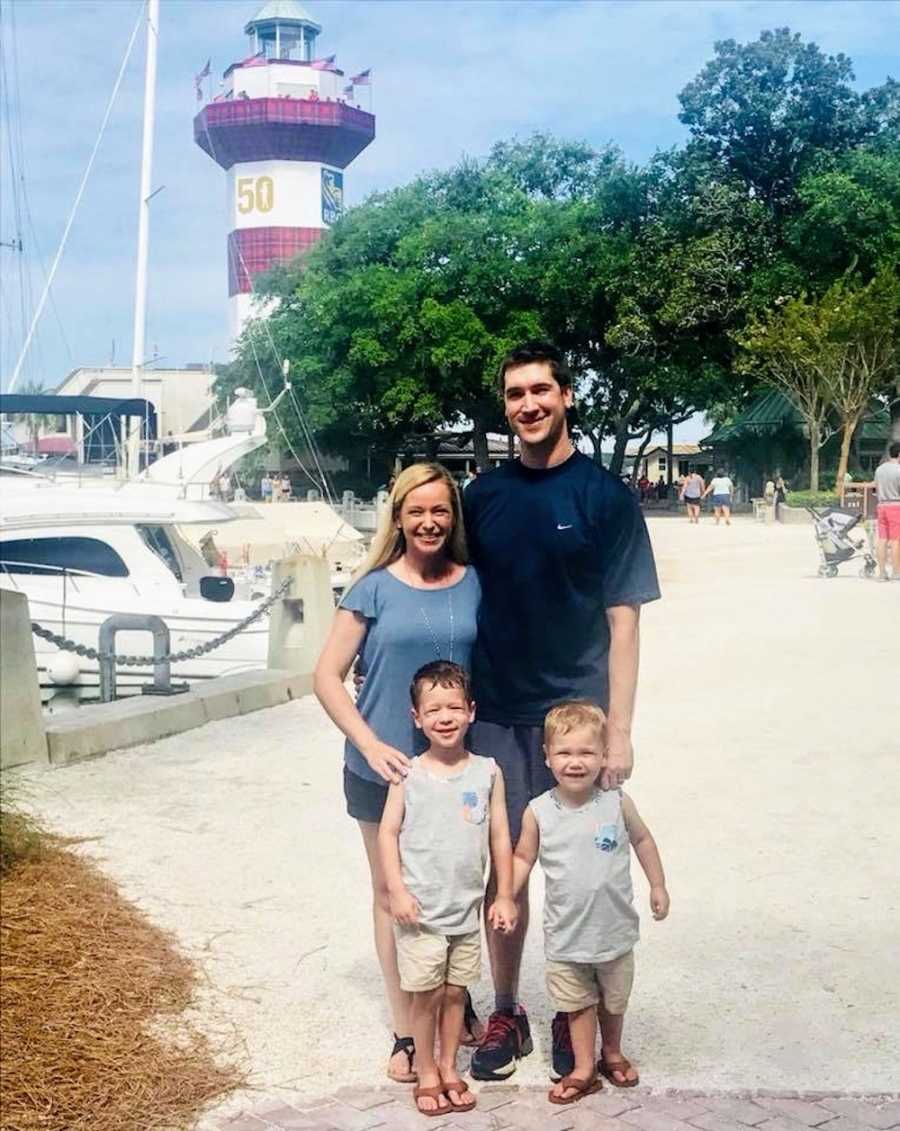 This story was submitted to Love What Matters by Kelly Blumenthal, 34,  of Prayers for Finn. Follow them on Facebook here. Submit your story here, and subscribe to our best love stories here.
Do you know someone who could benefit this story?  SHARE this story on Facebook with your friends and family.