"Last weekend I met a woman who drove from Jefferson City, Missouri, to participate in the Little Rock marathon on her 60th birthday.
She made the trip alone, and we found ourselves sitting around a fire in the courtyard of our hotel visiting as if we had known each other for years.
She shared that it would be her last marathon because her husband of thirty-seven years had been diagnosed with Alzheimer's.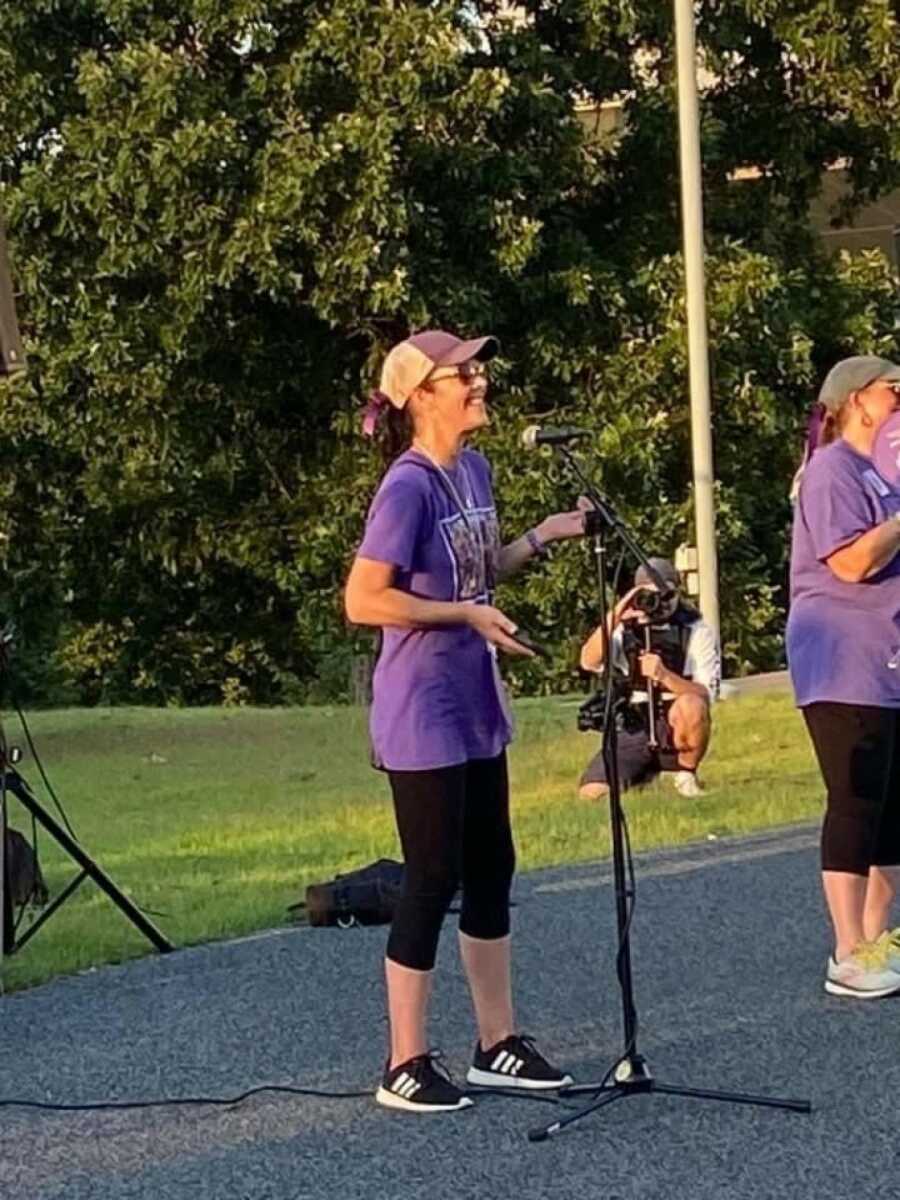 I shared that I was in town to speak at a recovery conference because my son was taken by Fentanyl.
We had nothing and everything in common.
I often joke that I'm not running unless someone is chasing me, and even then it might not happen.
But during my quiet time at the lake this morning, I realized that I do in fact run.
It looks nothing like the running that my new friend does.
No running shoes.
No physical mile after mile.
No getting up every day working training into my schedule.
But I still run.
I run from pain.
Heartache.
Emptiness.
Traumatic memories.
This list is endless.
I run to keep my wailing soul 10 steps behind me.
I run from grief.
My running is taking care of the ones I love the most.
I cling to their well-being more than my own.
My running is encouraging those in this race with me because if we are running together, the exhaustion is shared and understood.

My running is fighting for those unable to run because of the shackles of a disease.
My running is standing side by side with those who have broken free from the grips of death as they run for their brother all the while fighting to maintain their victory.
My running is shouting as loudly as I can that Fentanyl is a murder weapon.
My running is being a voice for the now voiceless so no one else has to run this race.
It all sounds very noble, and I believe wholeheartedly I was born to run this race, but my son had to die before I took my place at the starting line.
My.
Son.
Died.
I can't run from that.
And I hate this race.
But I love it.
That's the upside-down of grief.
My new friend grieves her husband's declining health and the fact it will require her to walk away from something she loves to take care of someone she loves.
I grieve that I no longer get to take care of someone I love and for the hundreds of thousands of victims of hell's assignment against families.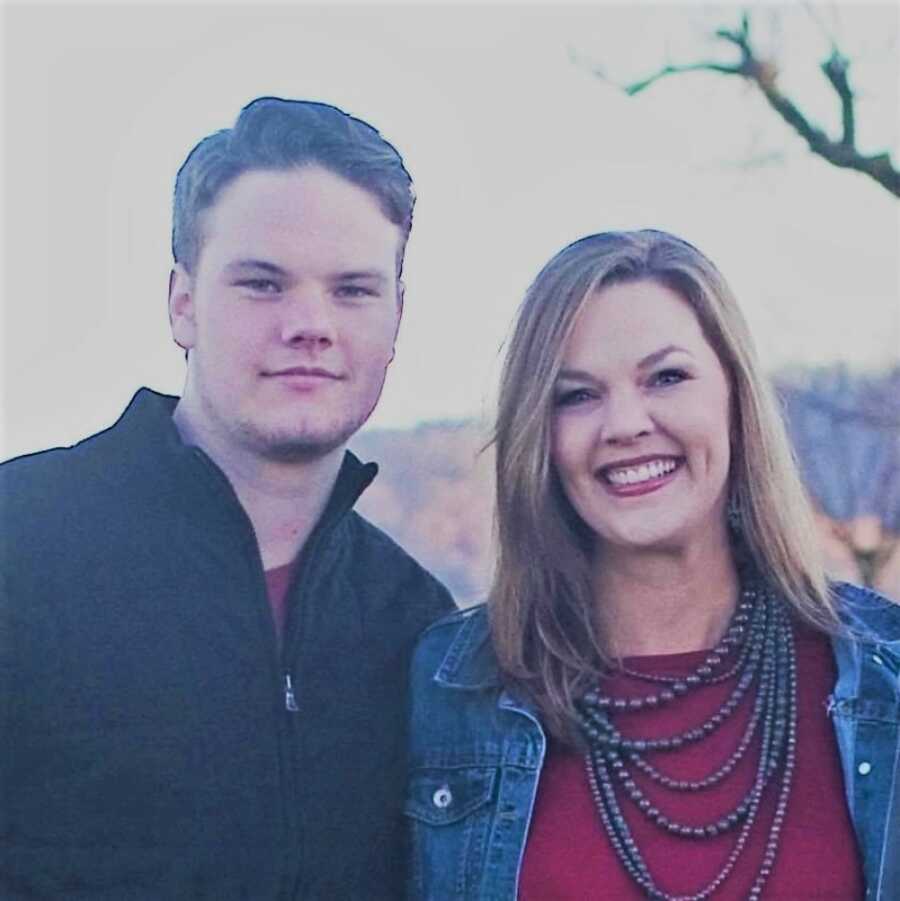 Grief is grief is grief.
And it's the most arduous race anyone will ever run.
Training is non-existent and running for your life is the only option.
Running for your life is running towards actually living instead of merely existing, and it is not easy.
As I enter the third year of this marathon, I see those on the sidelines cheering me on, and oh how I love you.
Without you, I would have tapped out a long time ago.
With you, I push through the pain and exhaustion and choose to listen to you, and I believe can do this and that you have my back.
Regardless of what that looks like.
That in and of itself is a medal I proudly wear around my neck.
It's a two-fold race that I run, and both have the same finish line.
I long to hear the words 'well done' followed by an embrace I haven't felt since March of 2019.
I won't stop until I'm there.
I don't know how my new friend faired in the marathon that she was running in Little Rock, and odds are, I'll never see her again.
What I do know is daily more runners find themselves in this race, and to you, I want to say the same thing my cheerleaders in heaven and on Earth say to me.
You can do this.
Yes, you can.
I'll run by your side, and mile after mile, He will place cheerleaders as wonderful as mine on the sidelines for you.
Turns out I'm a runner after all.
And so are you."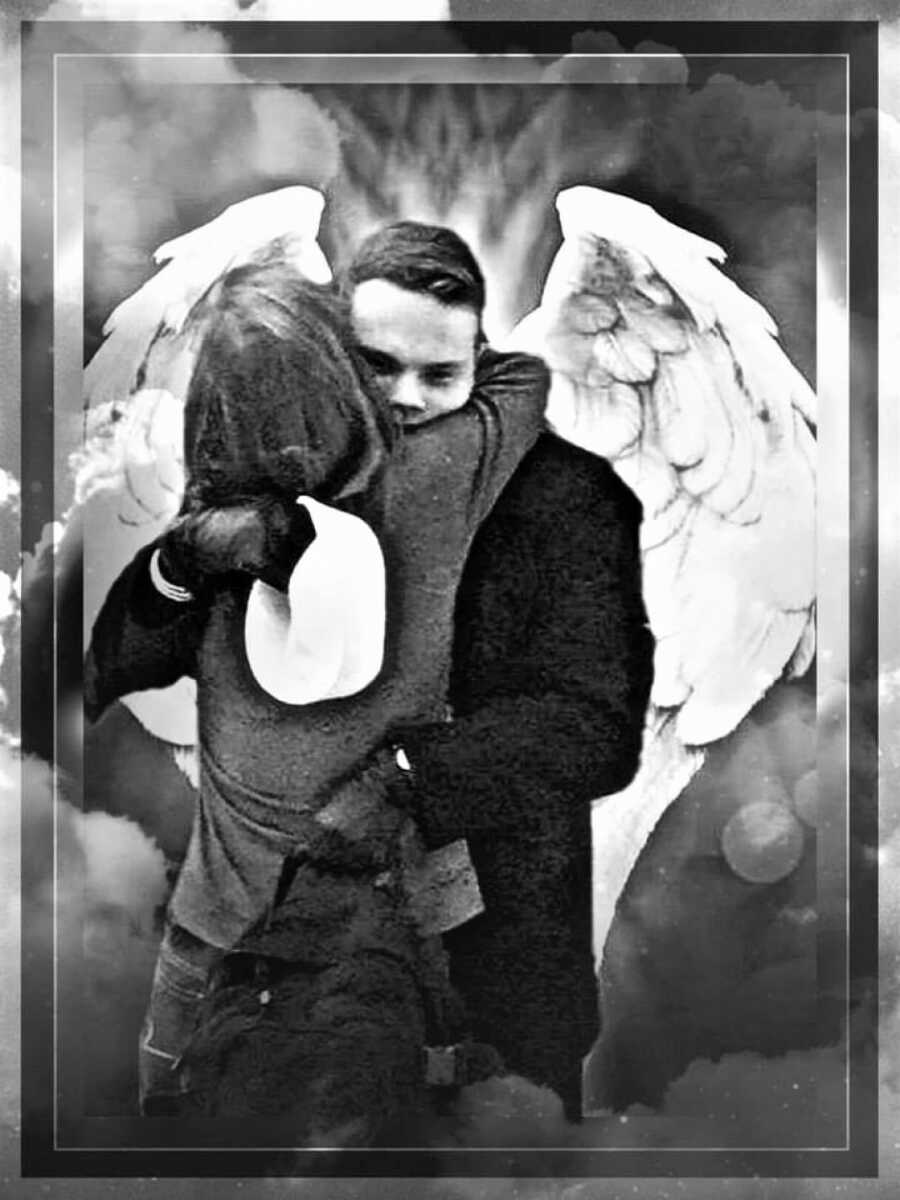 This story was submitted to Love What Matters by Staci James from Yellville, Arkansas. You can follow her journey on her website. Submit your own story here, and be sure to subscribe to our free email newsletter for our best stories, and YouTube for our best videos.
Read more stories like this:
'She'd look back on her life and think SHE was the reason I drank. It was just too much.': Mom details sobriety journey, daughter's battle with Type 1 Diabetes
'A gifted bottle of wine turned into me drinking ALL night, blacking out, and waking up to EXPLICIT drunk texts to a stranger.': Woman shares journey to sobriety, 'There's so much more to life'
'I'm coming home.' I'd wait for my momma at the end of the driveway until physically dragged crying into the house.': Daughter candidly shares life and loss of mom battling addiction
'I can't live like this anymore!' I went to court shackled and cuffed. Sean was granted full custody.': Woman shares addiction recovery story, 'The other side of the storm is beautiful'
Do you know someone who can benefit from reading this? SHARE this story on Facebook with family and friends.