"This is my Mom. My mom was only 53 the day she left earth on March 23, 2019. I was able to capture the last moments we got to spend with her. She was lifeless in a hospital bed. We begged her not to leave, we cried, we even screamed.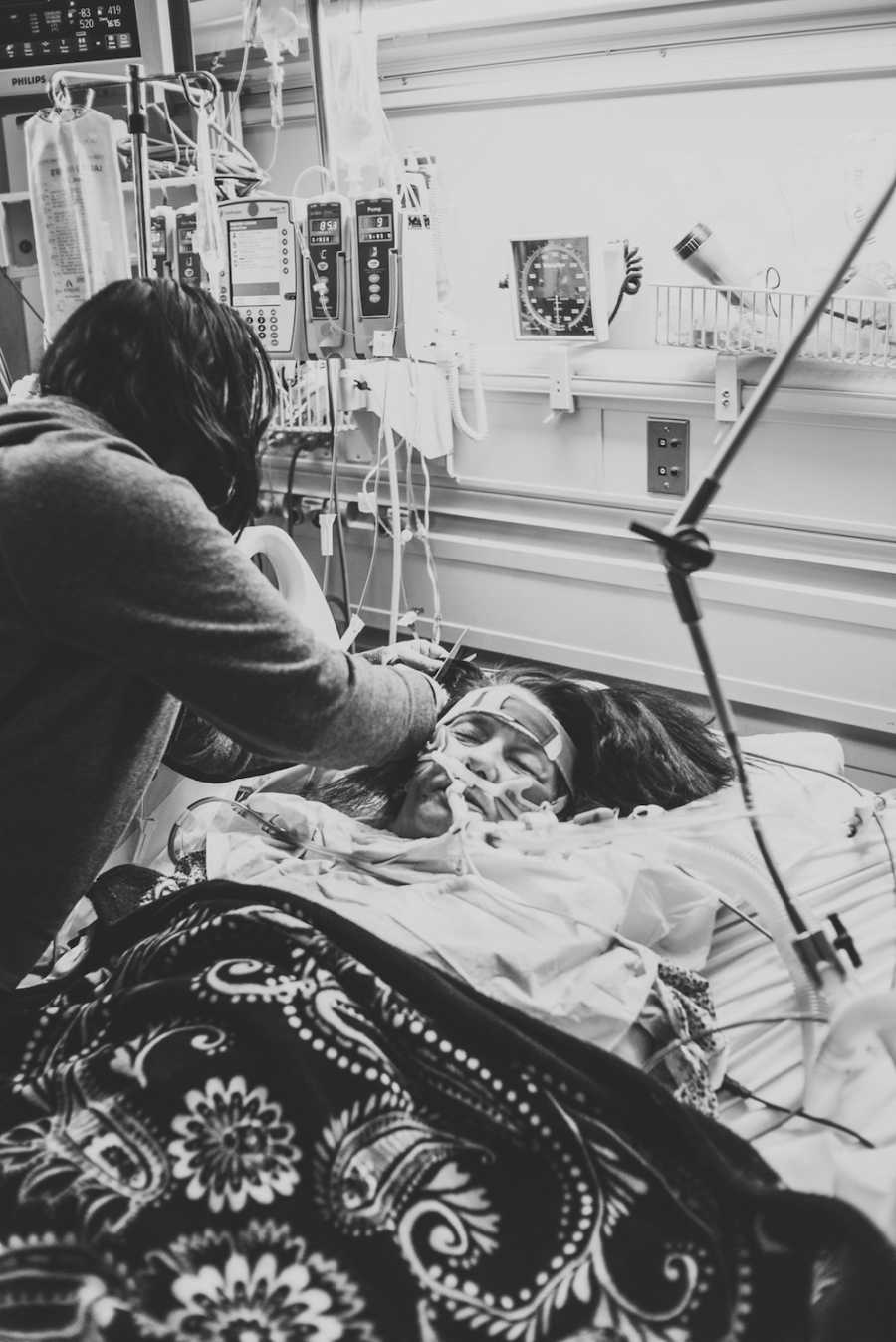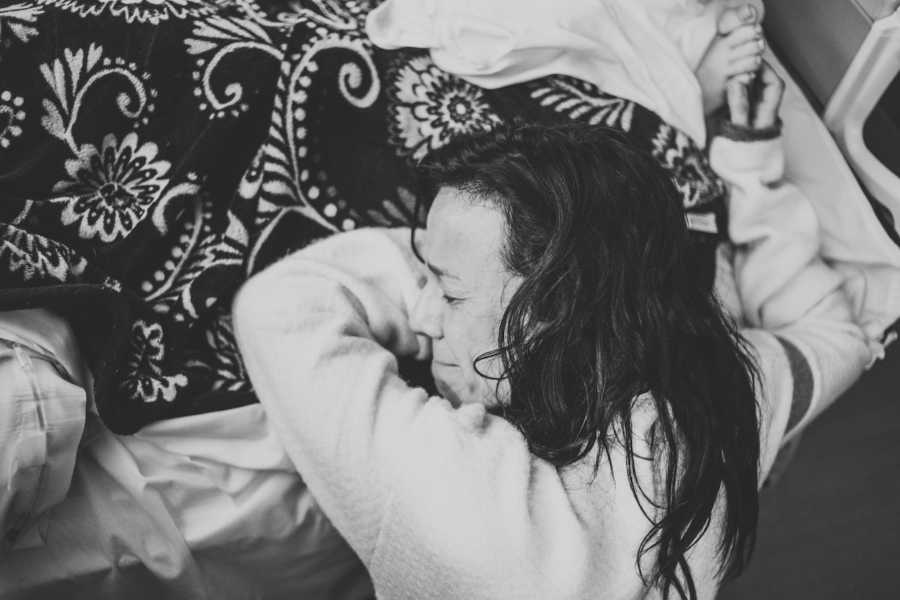 Four children under 30. Growing up we watched our mom struggle with her drug addiction. My siblings and I never had it easy. We were many times abandoned, left to fend for ourselves and not well taken care of. As a child I didn't see that. I saw a mom that made four different meals for dinner, a mom that rubbed our back and sang us 'delta dawn' when we couldn't fall asleep.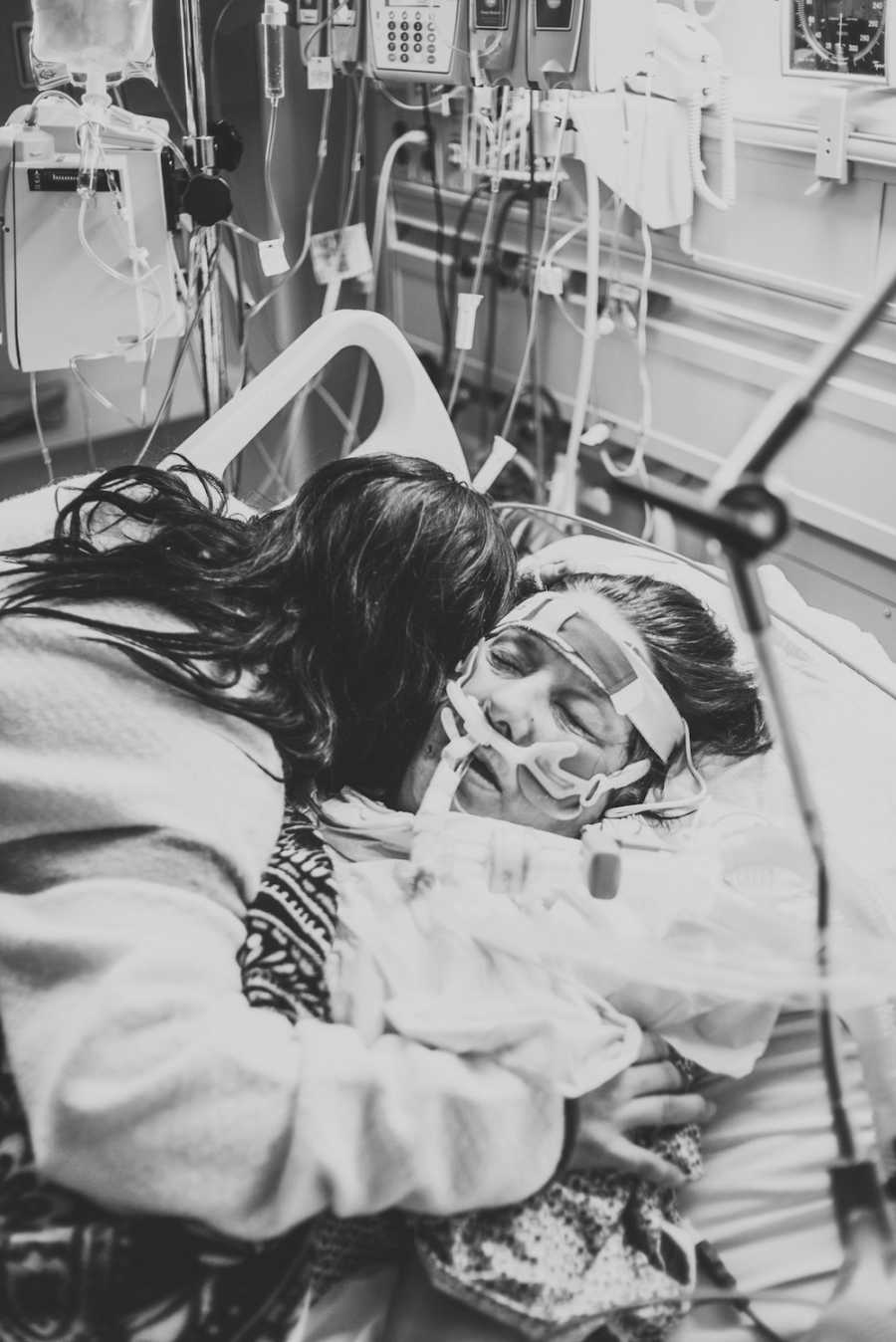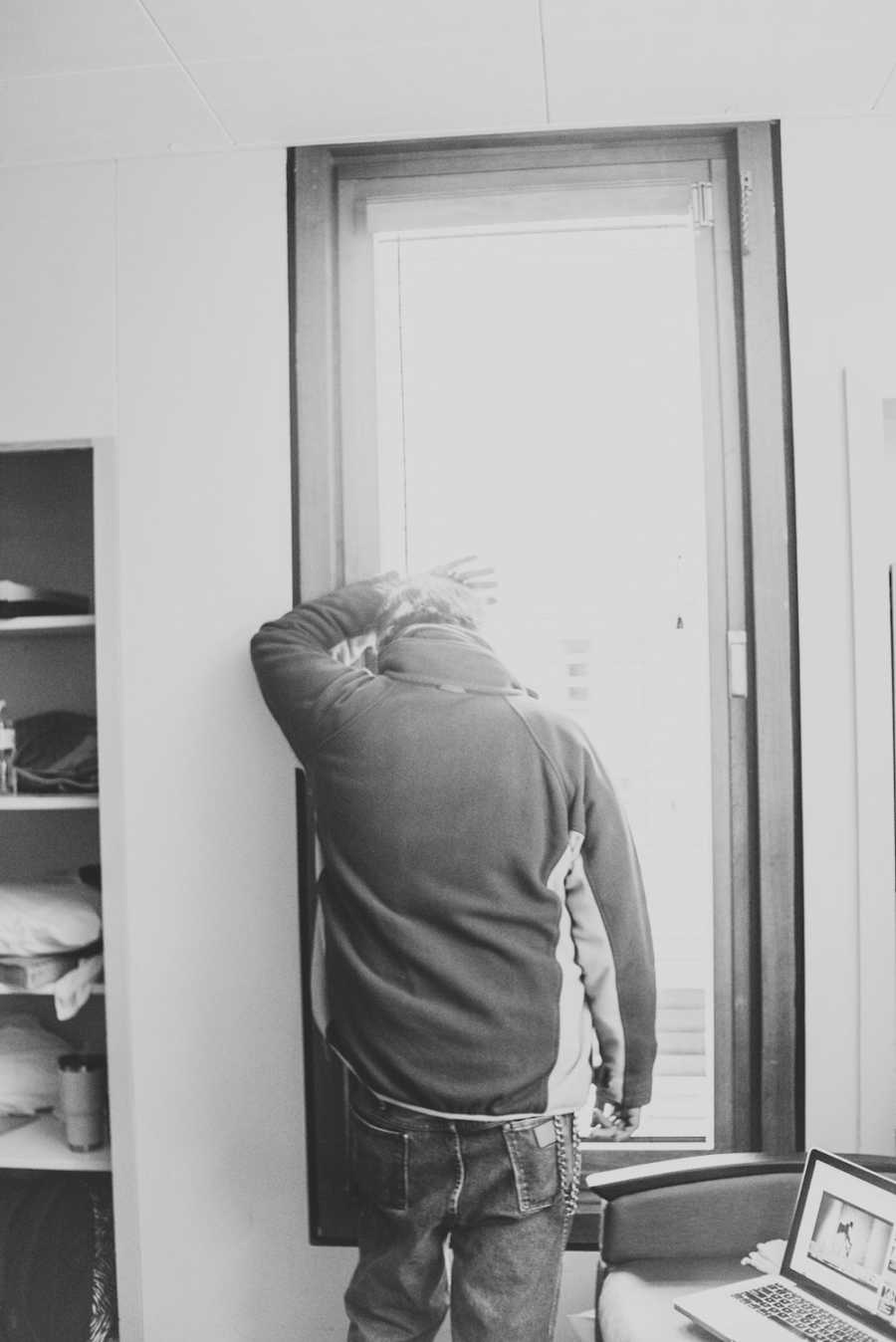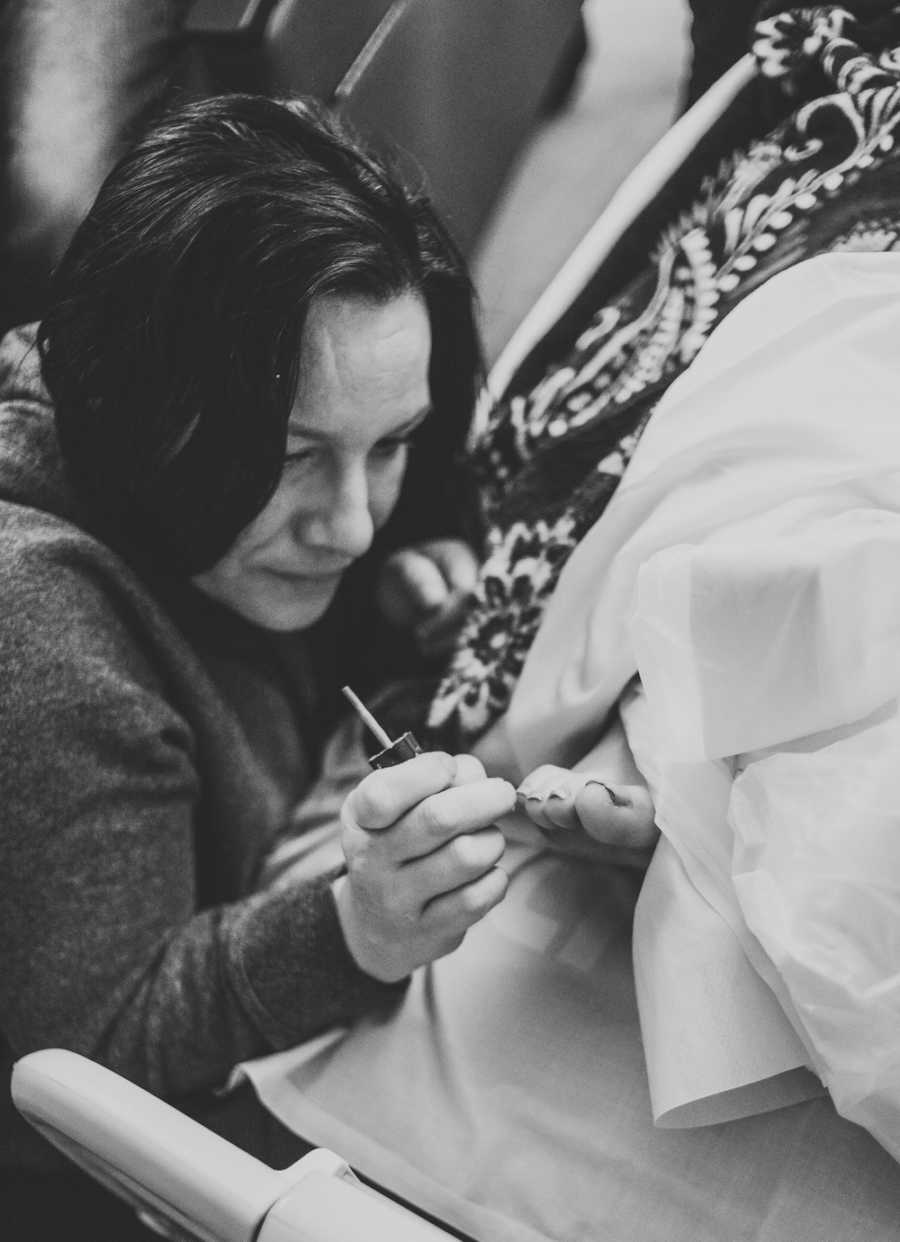 A mom that has no money, but dumpster dived to find us the exact present we wanted for Christmas. A mom I would argue with for 5 minutes every time we talked on the phone because neither of us wanted to be the first to hang up.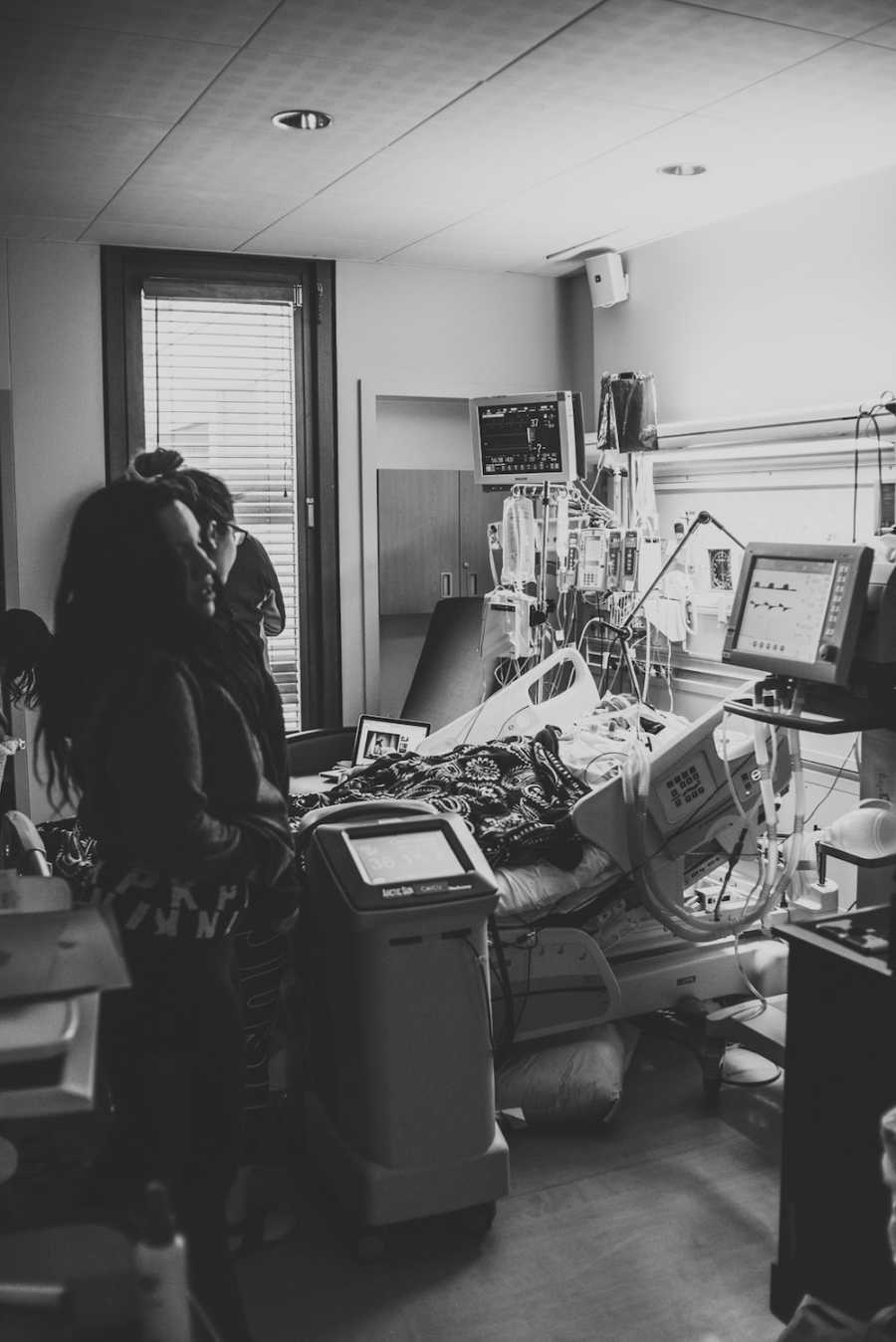 While the world saw a drug addict, all I saw is my loving mom. It is sad how people discredit someone for having an addiction. Many times, I have heard people belittle my mom and discredit her as a mother. She never was perfect, but she was my mom and I loved her just as much as any person loves their Mom, addict or not. Just because my mom did drugs doesn't mean I love her any less or makes her death is any easier.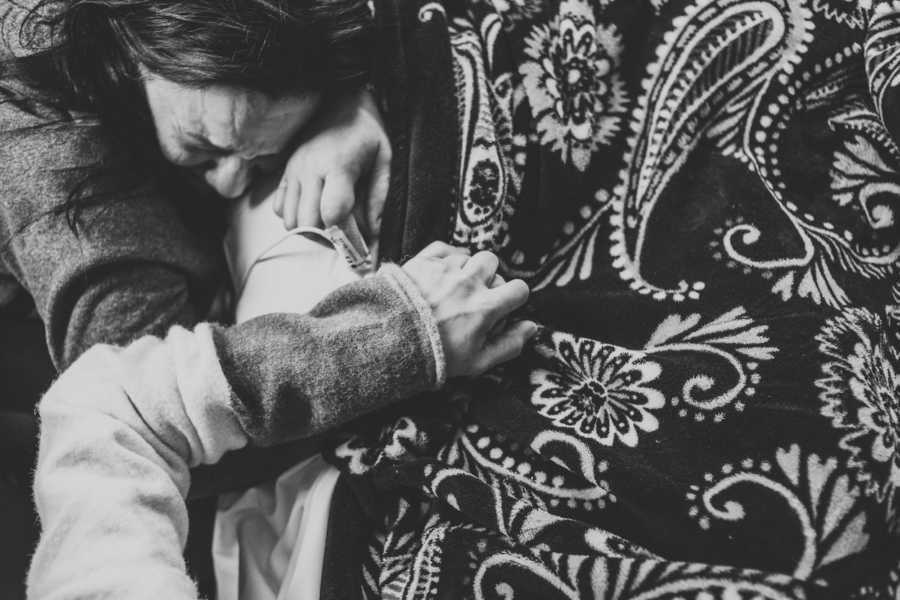 This is a note I wrote to my mom:
'Dear Mom,
I want to begin with saying I forgive you. For everything. Free yourself of the guilt you held onto of not being the best. You were my best mom. We found the note you left about getting closer to David and me. It hurt. Only because I wanted nothing more than the same.
I forgive you for not calling me the day you promised yourself you would. I hope you forgave yourself too.
I never got the chance to tell you that when Nolan can't sleep, I sing him 'delta dawn' just like you did for me. I want you to know I never loved you any less for the childhood I had. It was far from perfect, but it made me strong and brave. I wish you could be here, but I also find peace in knowing you are home and free of all the struggles and demons you dealt with on earth. I find comfort in knowing I will never have to wonder if you are cold in the winter, if you are hungry or if you are ever feeling alone. I know exactly where you are.
I'm so sorry if anyone ever made you feel shame, sadness or embarrassment. I know what you went through as a child, I know why you had such a strong addiction. Your life had no less value than anyone else's.
Most importantly, I want you to know I have never doubted your love for me. I know I had a mom that loved me. Although we spent many years apart, I felt the love you had for me. I will always be proud to have you as my mom. No matter what. Your life choices didn't affect my love for you. I love you so much momma.
Love, Your Daughter'
A note to addicts drugs took my mom from me at just 27. It's so unfair. I needed her. I wanted her. And I always will. Because of her life decisions I feel indescribable pain, a hole in my heart that will never be filled, and I will forever be left with a million what ifs. It's never too late. Your family still loves you. Go get help and live the life you deserve."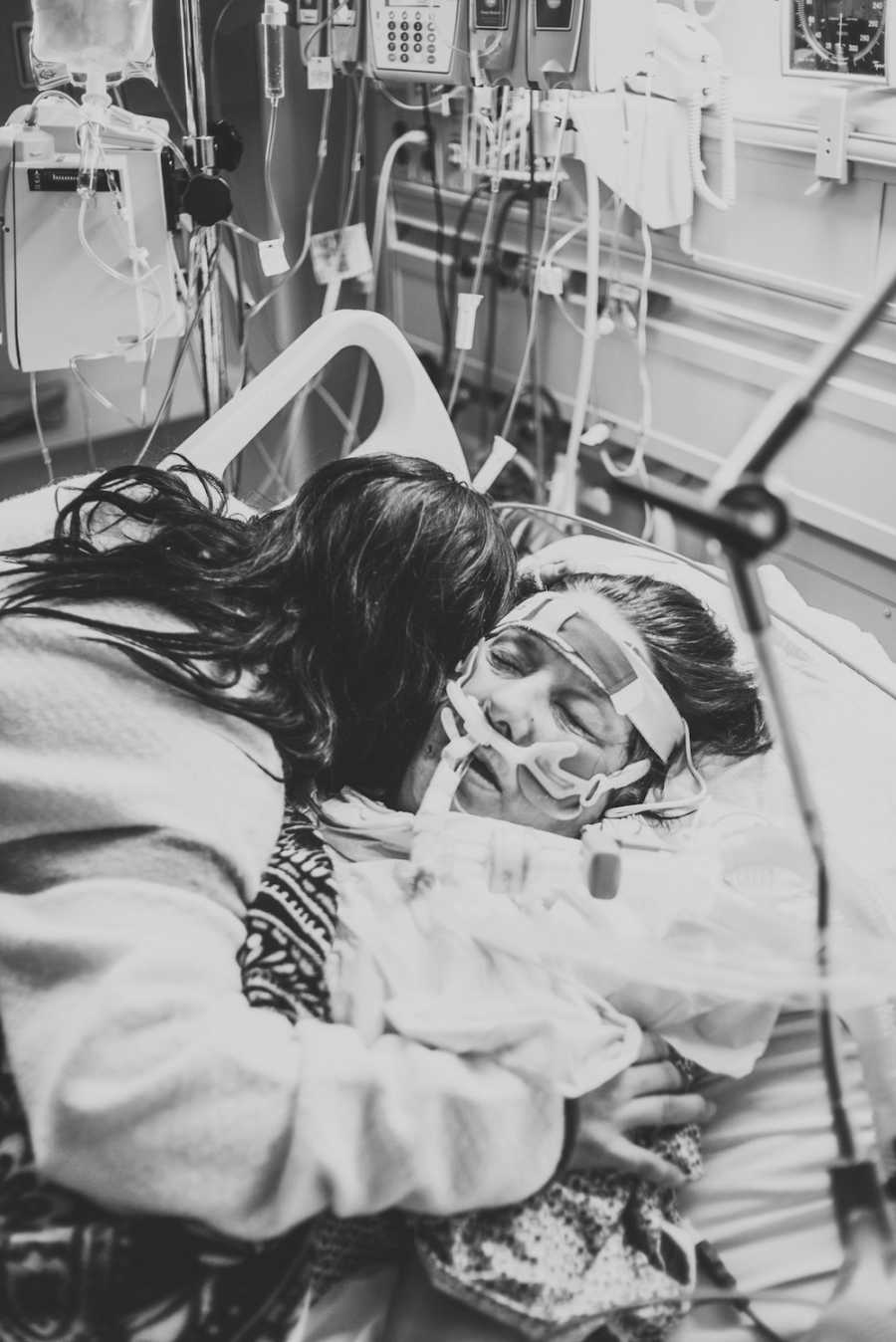 This story was submitted to Love What Matters by Diana Kuehl. Submit your own story here and be sure to subscribe to our free email newsletter for our best stories.
Read more stories like this:
'He got involved with women who resembled his mother. He was in a dark place. What he found, was heroin.': Woman loses the love of her life to addiction, urges he was 'not just some junkie'
'I'm not an addict, but I was addicted to trying to fix one. If you're lucky, they recover. If you're really lucky, you recover, too.': Woman learns firsthand that loving one with addiction will 'consume you'
'To the girl in love with an addict, his failures are not your failures. His demons are not your demons.': Mom comes to terms with husband's addiction, advises addict spouses to 'hang in there'
Do you know someone who could benefit from this? SHARE this story on Facebook with family and friends.