"Before I tell you all about Michael, his life, who he was, what made him him, I wanted to say this to the people who knew him. Hurting you is not my intention. I am not trying to point fingers, nor am I trying to speak negatively of you because of my own personal feelings. Doing this will not bring him back, therefore it would be pointless. I am just telling Michael's story, the way I know it. I pray for us all to find the peace Michael now has.
If you asked Mike to tell you about himself, he'd probably open up with, 'I'm a true Scorpio.' This was his excuse for every behavior, good and bad. If he was an asshole, 'I'm a Scorpio, bro!' If he was my own real life Romeo, 'I'm a sweet Scorpio babe!' It's safe to say he made a lot of enemies throughout his life, primarily because he had a big mouth, and big muscles to back up that mouth. Michael thought he could just kick anyone's butt who messed with him… and he could. But behind that tough guy charade, there was so much more than anyone could imagine.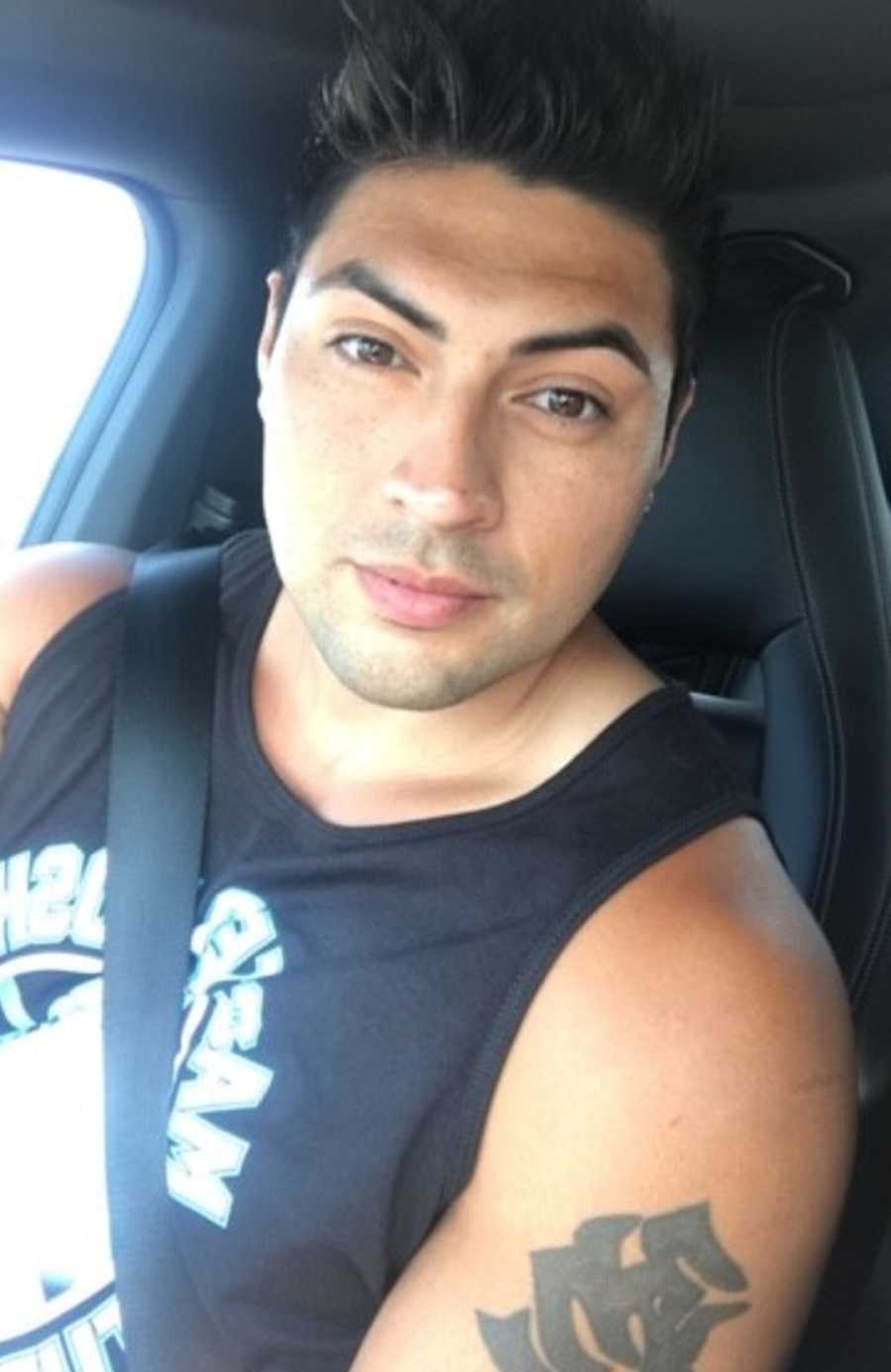 He truly had a heart of gold. In fact, I can tell you the exact moment I fell in love with him. A few weeks after we started dating, we were driving through a supermarket parking lot in his hometown when he spotted an older, handicapped man struggling to pick up his shopping cart that had tipped over. Mike put the car in park, in the middle of the lane, and jumped out of the car to help this older man. He was so thankful for Michael's help and kept thanking him. See there were at least half a dozen other people who witnessed this man trying to lift up this shopping cart, despite his physical disability, who did nothing. They went about their business and couldn't care less to see someone struggling. But Michael couldn't just ignore it. I watched as he lifted the cart, put the man's groceries back inside shopping bags and into the cart, and gave him a hug as if they were old friends. I thought my heart was going to explode. How freaking sweet was he? He ran back into the car and drove a few feet away into the lot and parked the car. I told him how sweet that was of him and how proud I was of him. His response was, 'I love old people and I hate seeing people abuse them or not try to help them when they need it most. If my grandma ever needed help like that and someone just stood by and watched her struggled, I'd lose it. So I could never just watch someone else's grandpa be humiliated.' I just smiled and kissed his cheek. I didn't tell him in that moment, but I knew I loved him. I loved his heart.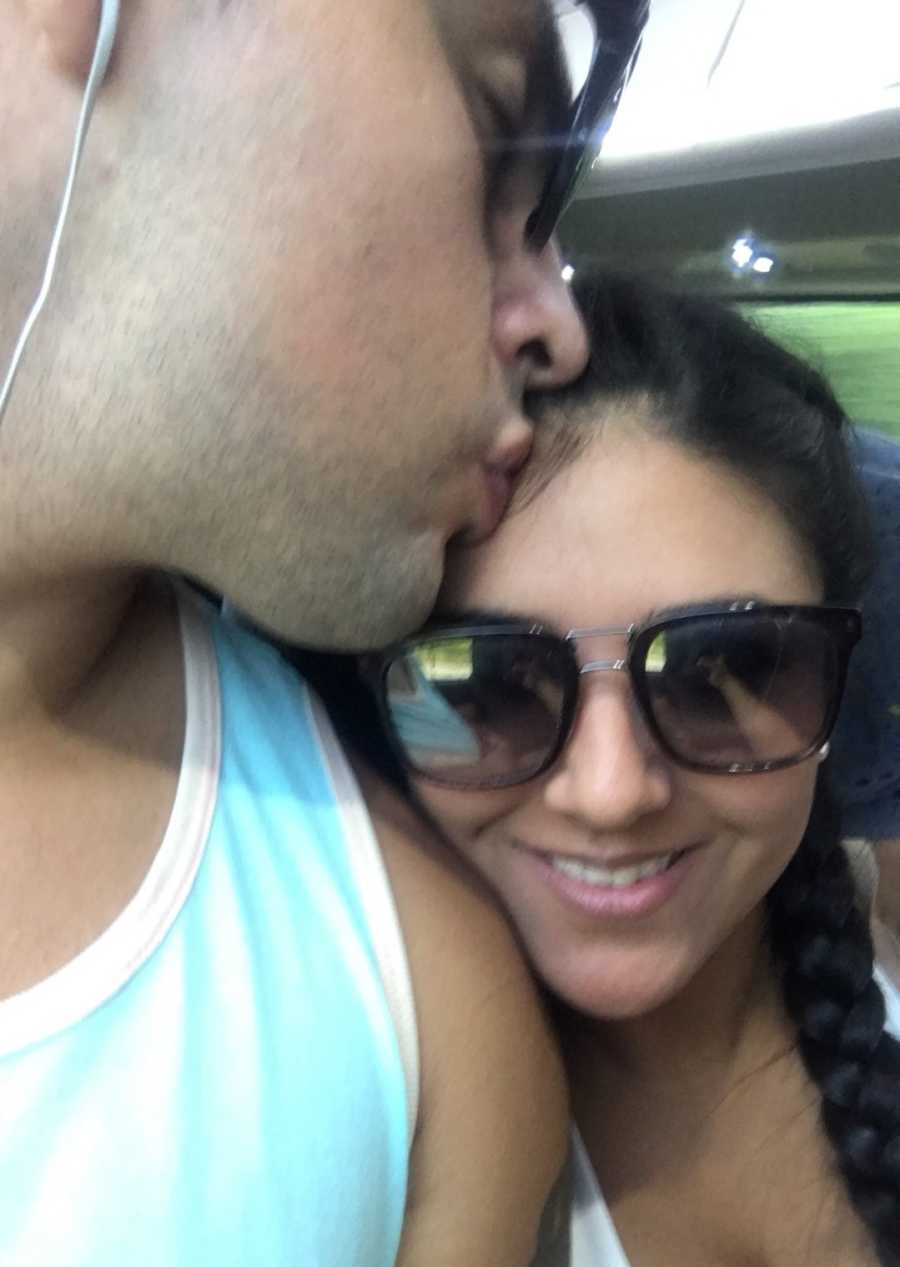 For those of you that just read the story above and wondered how a jerk like him could actually have a heart, I'm about to tell you how… Mike had a CRAPPY life. Truly crappy. He basically grew up without parents or any guidance. His mother and father were never married to each other. His mother re-married a man who fathered his sister and youngest brother, and also took it upon himself to beat Michael silly from a young age. When he was just a year old, his grandmother received a phone call from his mother saying he wouldn't stop crying. She picked him up and took him to the emergency room, where she was informed that his left leg was broken in 3 places. It was later discovered that his stepfather had beaten him, and his mother just stood by and watched. One year old. Inhumane.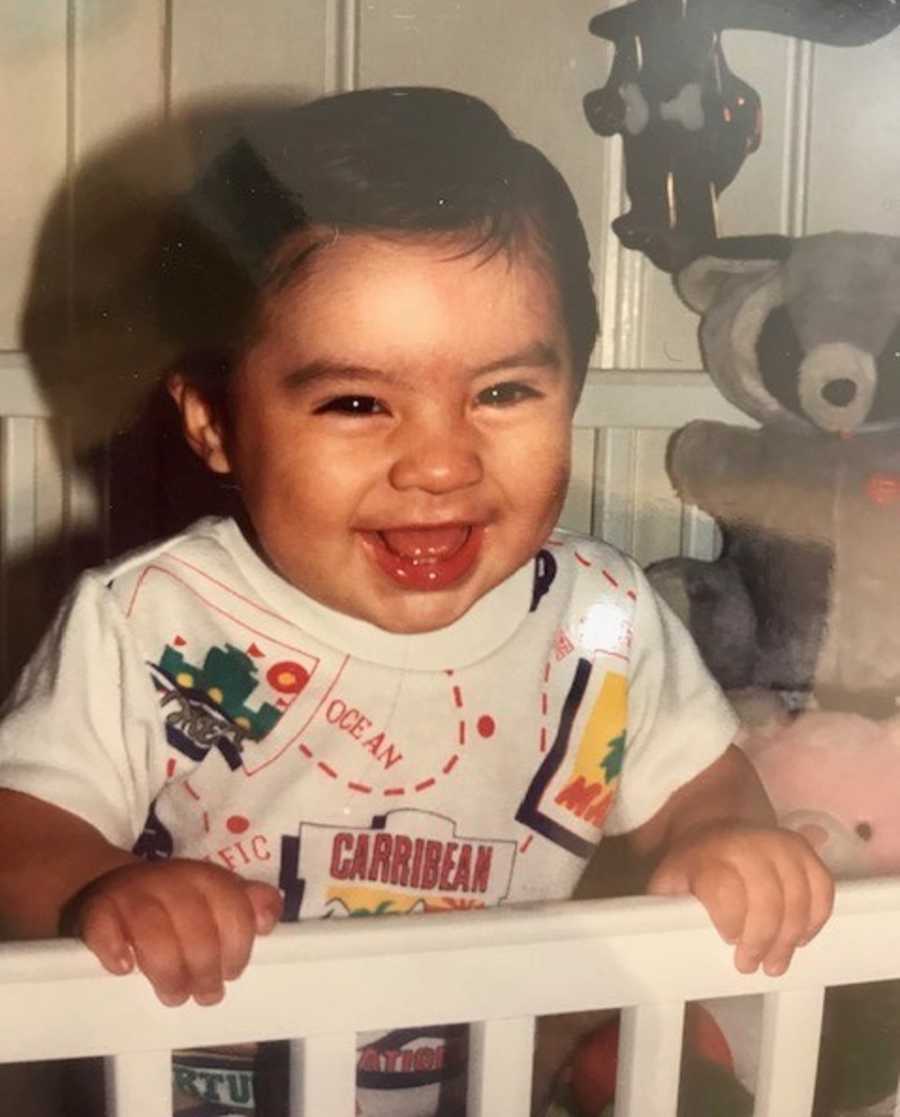 His mother was an alcoholic and a drug addict, who lacked all maternal instincts honestly. She still does, even after his death, and I feel for her. She, too, needs help. And I wish I could give it to her. But as the old saying goes, 'you can lead a horse to water, but you can't make it drink.' Anyway… back then, his mother would sometimes forget to feed her children for days. I'll never forget when he told me the story about how when he was 12 years old, he was home alone with his brother and they were starving. There was no food in the house and his mother and stepfather were too busy getting high to feed them. So he went outside to the street corner where he knew drug dealers were, and he asked for work so they could eat. He told me that even the drug dealer pitied him and offered him money for food. I cried the entire time he told me this story and I just held him and said I was so sorry. Can you imagine? No child should go through that.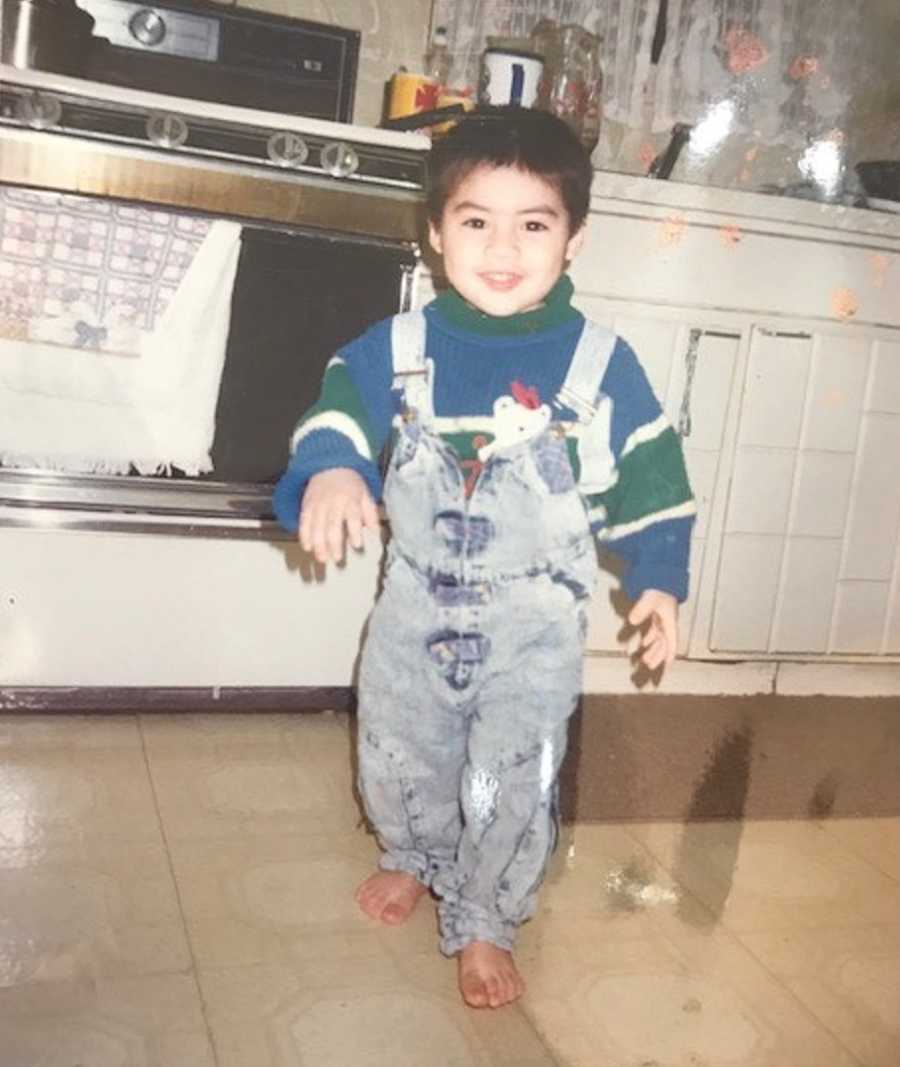 His father also remarried and had two other sons, and while it's my understanding that his father did make several efforts to help him, it just wasn't enough in Michael's mind. Until his dying day, he felt so unloved by his entire family, with the exception of his grandmother and his cousin. He considered his cousin to be his brother and his grandmother his real mother, as she practically raised him his entire life when he was abandoned by his parents. Aside from them, he felt abandoned by everyone and he felt like the black sheep of his family. He felt isolated and he felt alone, even if he wasn't.
His mommy issues consumed him… He began drinking, and doing drugs, and became involved in relationships with women who resembled his mother. Both in age and personality. His most toxic relationship was with a woman who enabled his addiction because she battles her own. She abused him mentally and physically, equally as much as his mother did. He admitted to me so many times that he allowed it because he didn't know better. He loved the girl, but he knew it was toxic. She cheated on him and made him feel worthless. Just as worthless as his mother constantly made him feel. From that moment on, he decided that if his own mother didn't love him, no woman ever would. If he wasn't worthy of his mother's love, he wasn't worthy of any woman's love. So he withstood the abuse from his ex-girlfriend, and he became a serial cheater because he thought that was how he could shield his heart from more pain.
Mike was no angel to this girl though. He, too, put her through hell. And I know that deep down, she truly always wanted the best for him and he tried to help her even if at times she was his demise. She just had trouble letting go, and I can't say I blame her. They were still on and off for years, and I can't tell you how many times throughout our many years of friendship he would call me and ask for advice about her. I'd plead with him to walk away, reminded him that it wasn't healthy for either of them and he was just hurting himself by now taking abuse from her and his mother. Because the abuse from his mother didn't end with adulthood for him; it continued until his dying day, but we'll get there. When the relationship finally ended with his toxic ex-girlfriend, it was because he met a woman over 20 years older than him. If that doesn't continue to scream mommy issues, I don't know what does.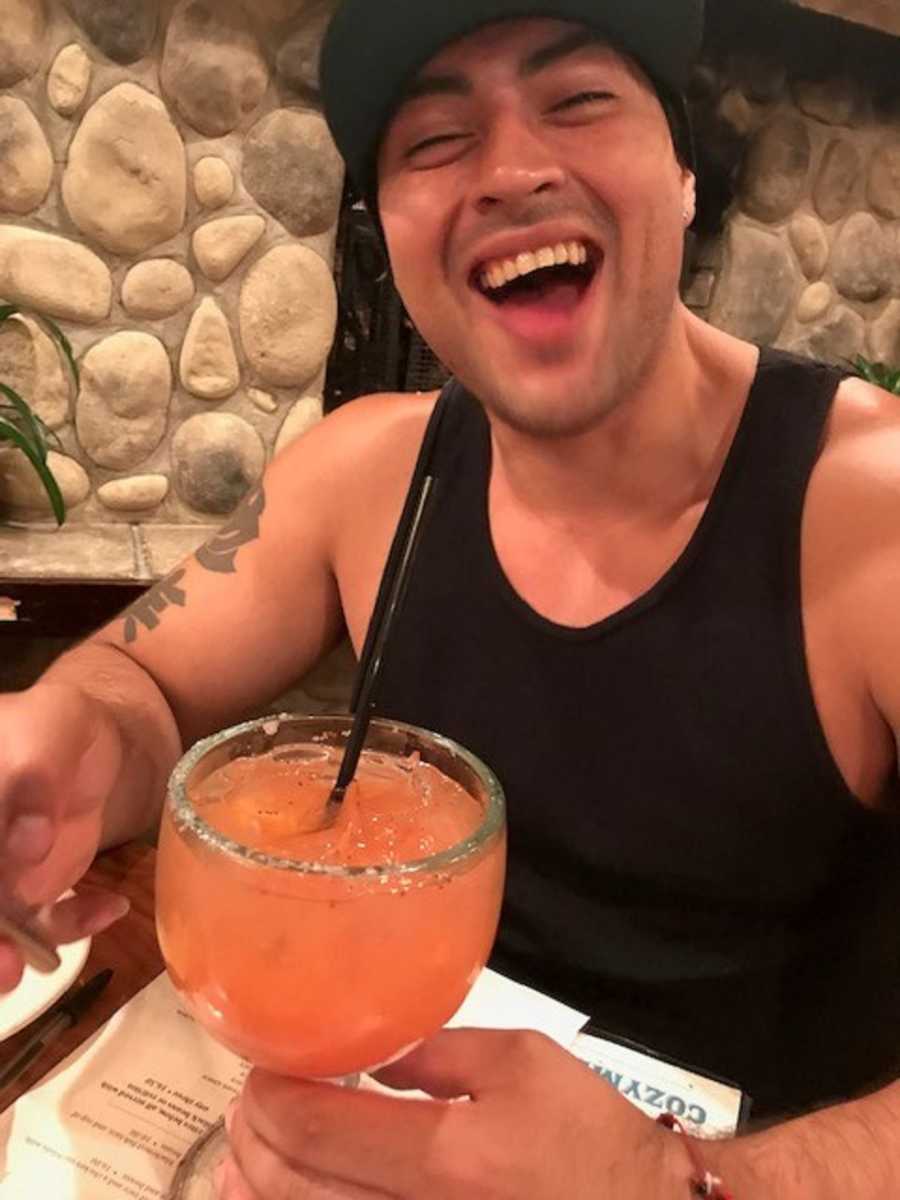 He loved this woman, truly loved her and idolized her. For the first time in his life, he felt like someone was going to take care of him. We talked a lot about her, and he told me how he became addicted to cocaine and she left him. I understood where she came from and of course passed no judgement except for the age difference. To each their own, but to me that was just sickening and I wasn't quiet about it. I felt like she took advantage of his physical appearance to feed her own issues. The relationship there ended and he was in a dark, dark place. He was always in a dark place because of his messed up childhood and his current familial relationships, but now he was in a darker place. He felt more alone than ever. So he looked for a way out of that pain… and what he found was heroin. He told me all the time that it numbed his pain, it quieted the voices in his head telling him he wasn't worthy of life or happiness, it allowed him to not have to overthink every little thing. It was an easy exit strategy for him. He described it as euphoric. Who wouldn't want to feel that? Especially when all you are feeling is pain. I didn't judge him, but I was afraid for him.
He overdosed on heroin many times over the last few years. Thanks to Narcan, he stayed on Earth for several more years before it finally took him away from me. Despite begging and pleas from his cousin, his brothers, and his closest friends, and despite several stints with rehab, he just couldn't kick it. Because as much as people wanted to encourage his sobriety, there were even more people surrounding him enabling his addiction. Mike had even gotten into legal trouble (DUI) last year and lost his job as a result. The biggest downside of this, aside from the obvious, was that he lost his apartment and moved back into his mom's house. But despite having to live there again until he could get back on his feet, there finally came a point in time where he decided he wanted to 'break the chains of addiction that plagued his family,' as he wrote in a poem, and he became clean.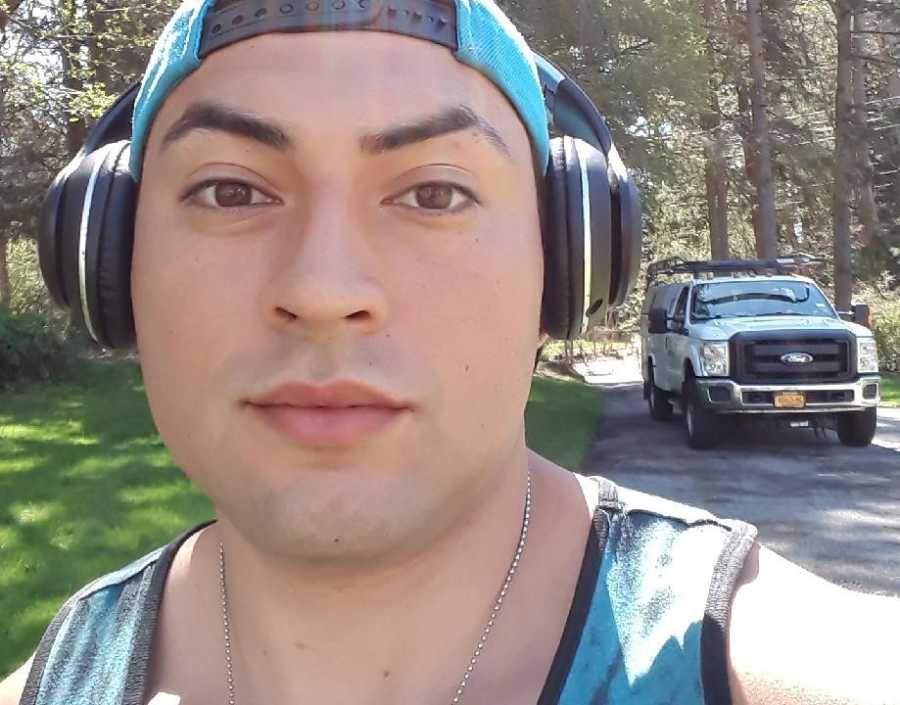 When we began dating in April, he'd been clean for months and he was so proud of himself, as he should have been. He openly spoke of his past addiction, to both drugs and women. He openly spoke of how poorly he treated women in the past and how he didn't want that life anymore. He spoke openly of how his childhood traumas never ended, because his mother never changed. 'I never want you to meet my mother,' he would repeatedly tell me. He felt that she would try to sabotage our relationship and put doubt in both my head and his head. I always assured him that she couldn't scare me away, and eventually I did meet her. I quickly realized why he didn't want me to meet her. She is an alcoholic and a drug addict until this day, and she was abusive to him until his final moments on Earth. Mentally, verbally, and emotional abusive towards him.  I cannot tell you how many times I held him while he asked why his mother hated him so much and we would both cry… I cannot tell you how many times she threatened him and told him she would call the police on him if he didn't buy her drugs… I cannot tell you how frequently the police visited the house in response to calls from her about him.
A month before he passed was the last time the police were there until the night he died, and they came because I showed up at his house to find them arguing. She was about to attack him with a hammer until I screamed that I was going to call the police, and I did. Our system failed him that night. He had scratch marks and was bloody and his eyes were puffy from her beating away at him while he did nothing. The cops told him to pack some clothes and leave the house. He said, 'you aren't going to arrest her for assaulting me?,' and the cop replied, 'You're a big guy. You just have a few scratch marks, there's nothing I can do. I can't kick her out of the house because she's an older woman and she's intoxicated. Just get in your girlfriend's car and go cool off.' I was pissed. I asked the cop, 'What if he didn't have a girlfriend to take him somewhere for the night? Then what?' To which he replied, 'I don't know, I would have to figure it out.' I remember looking at Mike and just shaking my head and leaning in for a hug. My poor baby. Later on that night I asked why he took the beating from his mom and he said 'because if I tried to defend myself, she would tell the cops I hit her and they'd arrest me.' My heart broke for him even more. It breaks even typing this. He was right. And he didn't deserve it. Any of it.
He didn't deserve the childhood he had, he didn't deserve the adulthood he had, he didn't deserve any of the bad that happened to him. That man was like an anchor though, he withstood every single storm with grace and a smile on his face. As one of his friend's once told me, 'he laughed at life like it could never get him.' He was so ready for better. I believed him. I still believe him. I know that his mental health issues paired with his childhood and the company that he kept was a big problem. He made friends with people he shouldn't have made friends with, and he kept it a secret from the friends who truly loved him because he simply didn't want to hear it. It was his demise. He was sneaky, and he didn't like to be told what to do. Who does? I mean he's human. But when you basically raise yourself because your parents didn't care enough about you, why should you listen to some random people who you stumbled across in life? At least that was his mentality. Even towards those he loved the most. Including me. And I can't say I blame him, but I do of course wish he had listened.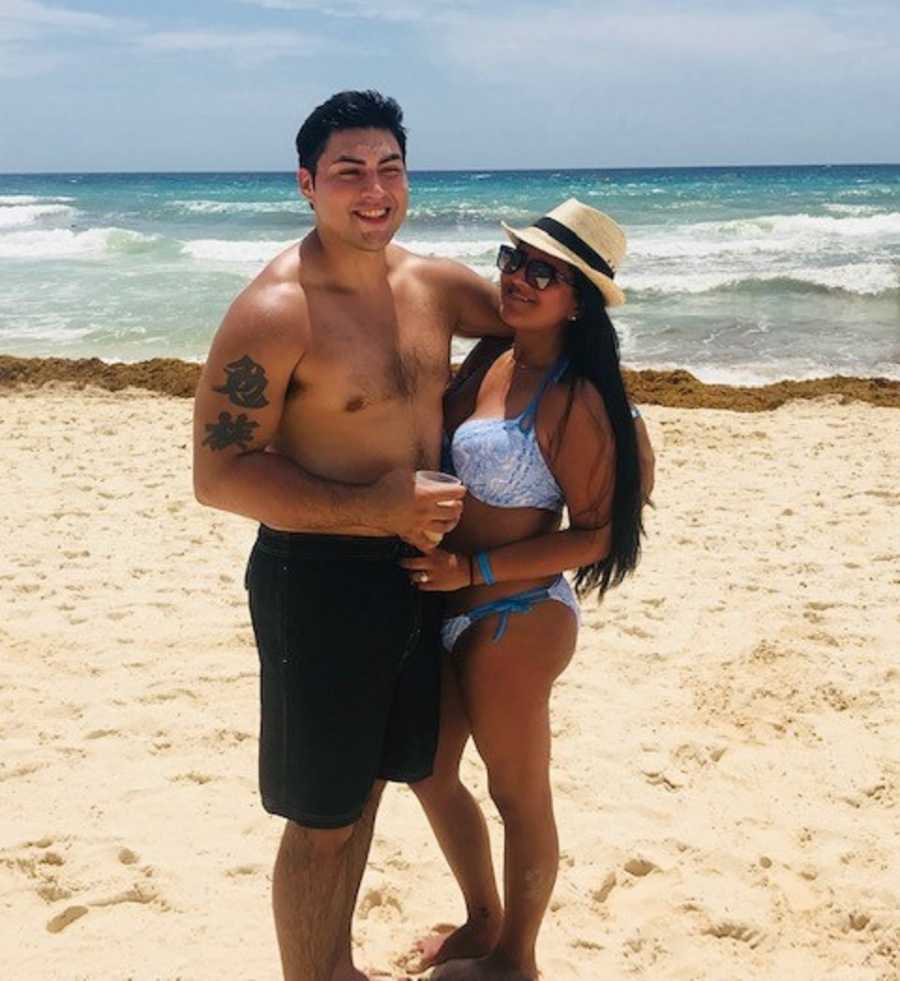 Now that I've shared with you what basically made Michael an addict, I want you all to realize that these very same things are what made him the amazing, caring man that he was. His empathy and kind heart towards people was a result of his experiences. The ugly and the pretty ones. At the end of the day, he was not defined by addiction. Michael was not just some junkie. He was full of life, and full of energy. All he ever wanted to do was make people laugh and help them any way he could. He was a clown and a jokester. He loved scary movies but also wasn't ashamed to watch corny Lifetime movies with me and get into them. He was a fitness enthusiast and at one point a vegan. If you knew him, you knew that he could climb a street light post like it was nobody's business and do 90 pushups while mid-air and sideways. He was basically a monkey. He was a personal trainer and loved helping people achieve their fitness goals. He went to culinary school for a short time and loved to cook. He worked in construction and had dreams of one day having his own company. He was taking a real estate course and studying very hard for it, even up until the night before he passed. He was planning on eventually getting licensed to sell Medicare plans so he could help the elderly. He was determined to buy us a home that needed work so he could fix it on his own and have his grandmother move in with us so he could always take care of her. He had so many ideas and aspirations. His biggest dream was being a daddy. He was so excited to one day have a daughter named Mila Lucia, and a son named Sebastian. And yes, he chose Sebastian because he loved the movie The Little Mermaid. He was a kid at heart and he couldn't wait to have children. He couldn't wait to give them the life he never had. He was just robbed of all these opportunities because of this murderer named addiction.
Michael loved me more than anything. Literally. He was so, so proud to have finally 'conquered me,' as he would say. But that love wasn't enough to save him at the end of the day, and it's taken me a long time to say I am not angry at him. I am not ashamed of him or how he died. Just because Michael died of an overdose does not mean he lied about his dreams of a future or that he failed. It means addiction is an ugly disease. It's a stalking, mind consuming, disease that stops at nothing. My mission is to honor his memory and make sure everyone realizes who he really was as a human being, not as just an addict. My hope is to spread awareness and put an end to the stigma attached to addiction and mental health. My hope is to help anyone I can along my own grief journey. Whether you are grieving the loss of a loved one (regardless of how they passed), or you are an addict and do not know where to turn for help, or you are someone who loves someone battling addiction, I am here. My Michael's goal in life was to help people, and I will carry out that dream as best I can for the rest of my life, until I join him in Heaven. I will to do this to make him proud. I will do it all for the love of an addict. I love you more, Michael. This is for you and your beautiful soul."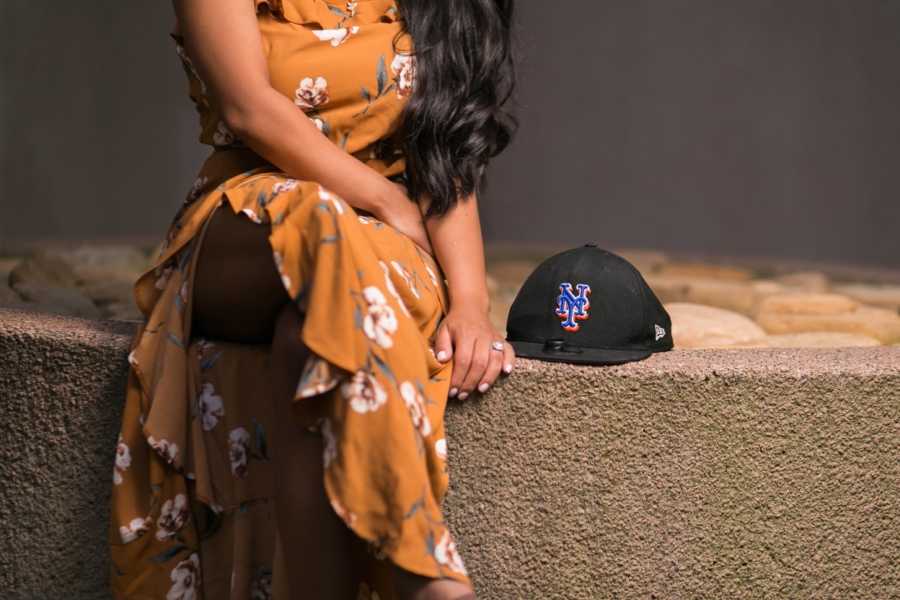 This story was submitted to Love What Matters by Erica of New York. You can follow her grief journey of loving an addict on Instagram. Submit your own story here, and subscribe to our best stories in our free newsletter here.
Do you know someone who could benefit from this story? Please SHARE on Facebook to make them aware there is a community of support available.