An Obituary For My Titties
"Mrs. Carnett's titties passed away peacefully in their sleep last weekend at their home in Tennessee.
They are remembered fondly by their cousins 'stretch mark tummy' and 'stiched up vagina.'
Family members want Mrs. Carnett's titties to be remembered for their love of adventure and enthusiasm for life. Often, you would find them walking on the beach in a bikini or being held up by a sports bra while Mrs. Carnett went for her evening runs.
Her titties, back in their day, were beautiful and bouncy. They won many beauty pageants and were held in high regard by many members of the community.
Although the cause of death is officially undetermined by coroners, they were said to be found in the bed, deflated like pancakes. It can only be assumed they caught 'pregnancy.'
The mayor of the town urges all members of the community to be cautious while this disease runs rampant. Nobody knows what causes this sickness, so everyone is urged to wash their hands frequently and stay indoors as much as possible.
A good way to ride out this virus is by watching Netflix and chilling on your couch with loved ones until you receive the 'all clear' from the Center of Disease Control. Alas, it was too late for Mrs. Carnett's poor titties.
To any loved ones and friends who wish to pay their respects, there will be a memorial service held at Cradle Rock Baptist Church. Family members are encouraged to prepare a story in remembrance of the titties, but according to Mr. Carnett, there will be no formal viewing service.
If you would like to plant a tree in remembrance of Mrs. Carnett's titties, there will be a formal tree planting ceremony following the service.
On a final note, If you or someone you love is experiencing signs of 'pregnancy,' please call 1-800-PANCAKE-TITTIES for expert medical advice. We urge all members of the community to seek help immediately to prevent this tragedy from plaguing the community any further."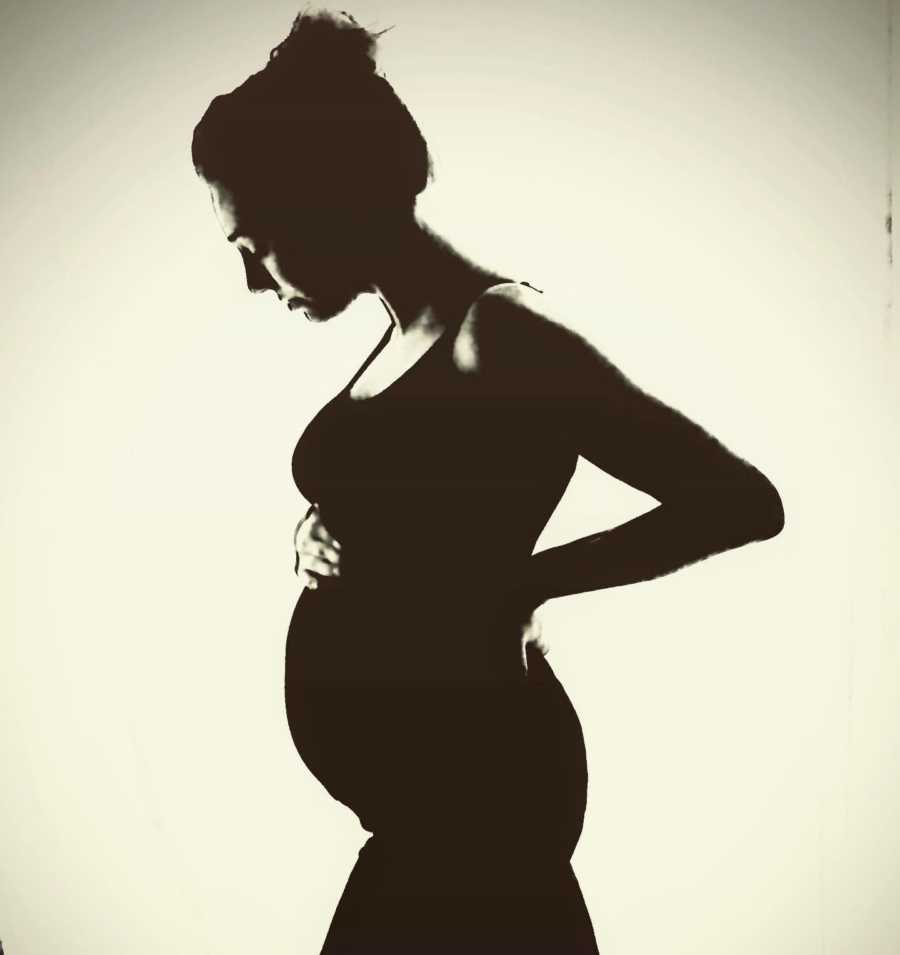 This story was submitted to Love What Matters by Lisa Carnett. You can follow her journey on Instagram and Facebook. Be sure to subscribe to our free email newsletter for our best stories.
Read more stories like this:
5 Postpartum Secrets No One Tells You About
'Am I going to throw up? Surprise! It's s—t. There's diarrhea all over. My husband is helping me with my hospital gown while simultaneously WIPING MY ASS.': Mom hilariously recounts precipitous labor experience
'The pregnancy test read, 'Yaaaaaaas!' before I had time to pull up my pants. There I was, knocked up with my post-vasectomy baby.': Mom hilariously recounts vasectomy fail
Provide humor and strength for other mothers. SHARE this story on Facebook with your friends and family.