My Dad took my dog to Petsmart to get groomed. He came back with a different dog!  He didn't notice until my brother and I told him something.
It wasn't a prank! He went to go pick her up and there was actually two malteses getting ready to be picked up. The lady at the front thought there was only one so she handed him the first one she saw.
MY DAD TOOK MY DOG TO PETSMART TO GET GROOMED AND HE CAME BACK WITH A DIFFERENT DOG AND DIDNT NOTICE UNTIL MY BROTHER AND I TOLD HIM SOMETHING pic.twitter.com/fDxLTKw2Ql

— Alex (@Pineappl3pizza) May 2, 2018
My dad said that he didn't notice any difference because the dog acted like it was his. She even jumped in the car when he opened the door. When he got home my brother and I noticed the dog was slightly bigger and had tear stains which ours doesn't (clearly my dad doesn't pay attention to detail). When we told him that wasn't our dog he thought we were messing with him but after like a minute or so of carefully examining her he noticed too. After we told him to take the dog back he said, "I have to fix this before your mom gets home" and then went to take her back and get our real dog back. He wasn't taken any chance so he sent us this…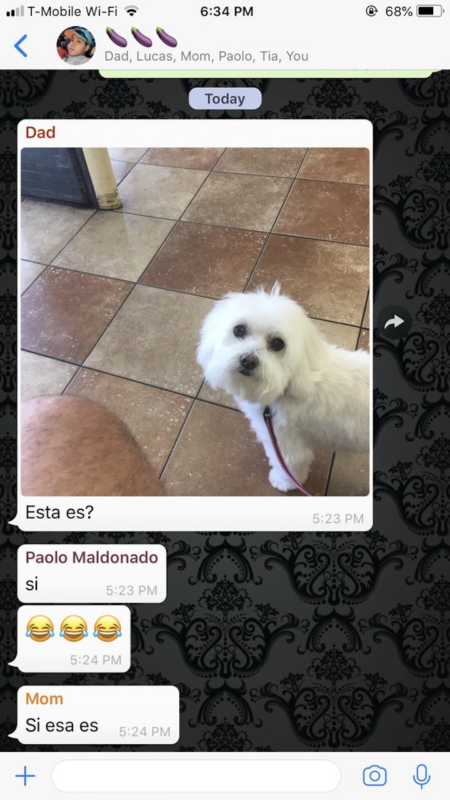 This hilarious video was submitted by Alex on Twitter.  Submit your story here, and subscribe to our best love stories here.
Please SHARE this story on Facebook to if you believe in having a good laugh with your family.