"My story begins June 2011. I was only 15 years old when I met the FIRST love of my life. Brandon was 2 years older than me. My twin sister had set us up on a blind date and we never left each other's side since that first night. We both grew up and matured together. From graduating high school and our first jobs, to getting in trouble and struggling with addictions.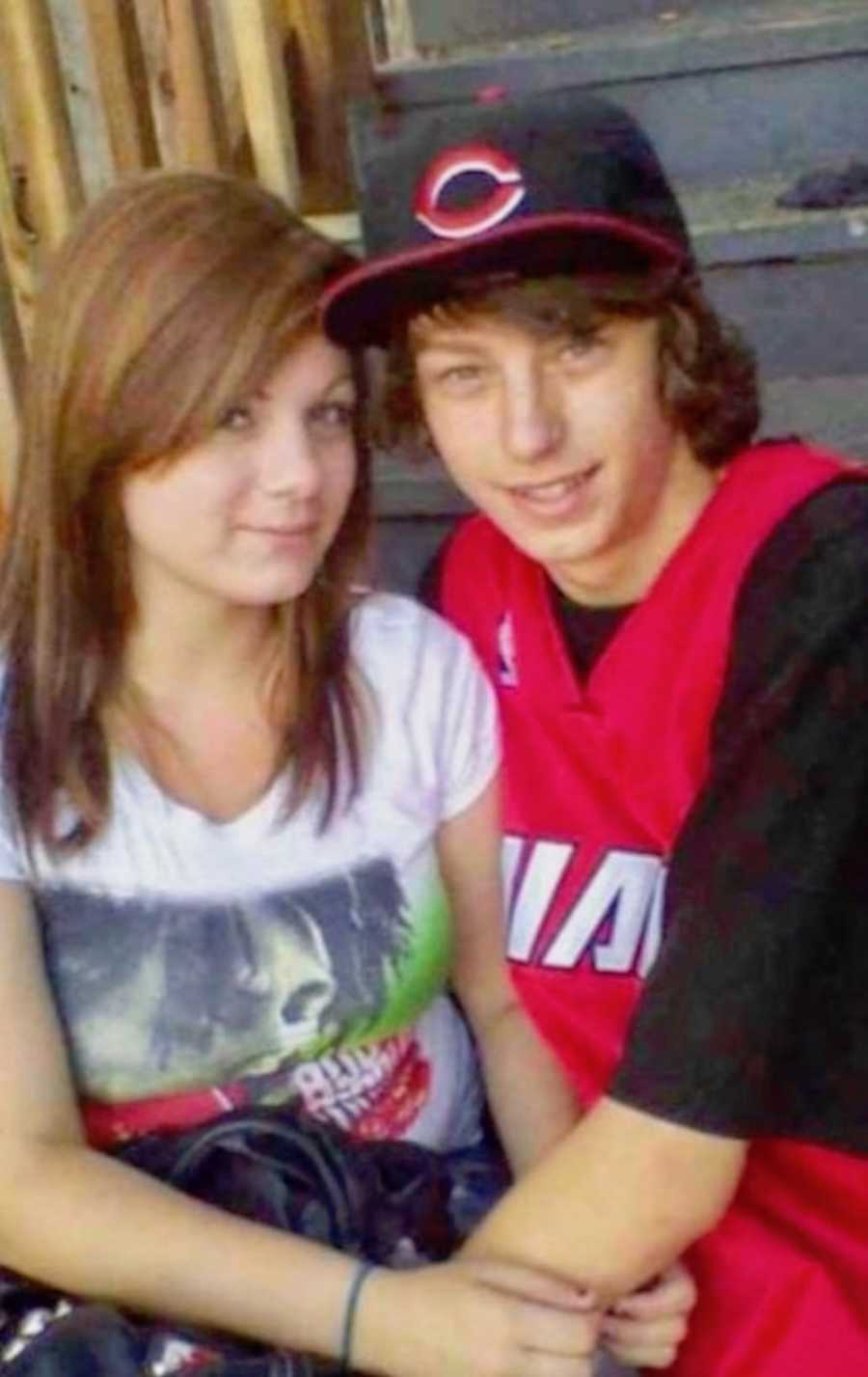 Brandon had a hard childhood. His parents were in and out of addiction, there were a lot of unhealthy things that went on around him. I had always supported him and tried my hardest to keep him on the right path. At 17, I felt as if I had to be a parent to him and teach him right from wrong, how to make good choices, and how to become a hard-working adult. It wasn't until 2014 that things changed drastically for not only him, but for us.
His mother committed suicide. From that point on he chose he no longer wanted to live a life of substance abuse and chaos. He completely changed. It was sad and unfortunate that it took his mother's death to change his ways that he was so stuck in. The next year was the hardest in our relationship. Dealing with his grief, our personal struggles and tribulations almost broke us. We made it through though.
We moved in together and he proposed to me in July 2015. We ended up moving to his home town, two hours away. We planned our wedding; we had our own apartment, and everything was going well. We finally became one on the most beautiful day of October 9, 2016. During the time we were married, it was the best out of our whole relationship. We were just so happy and in love. We planned to start trying for our first baby. Little did I know; we wouldn't get that chance.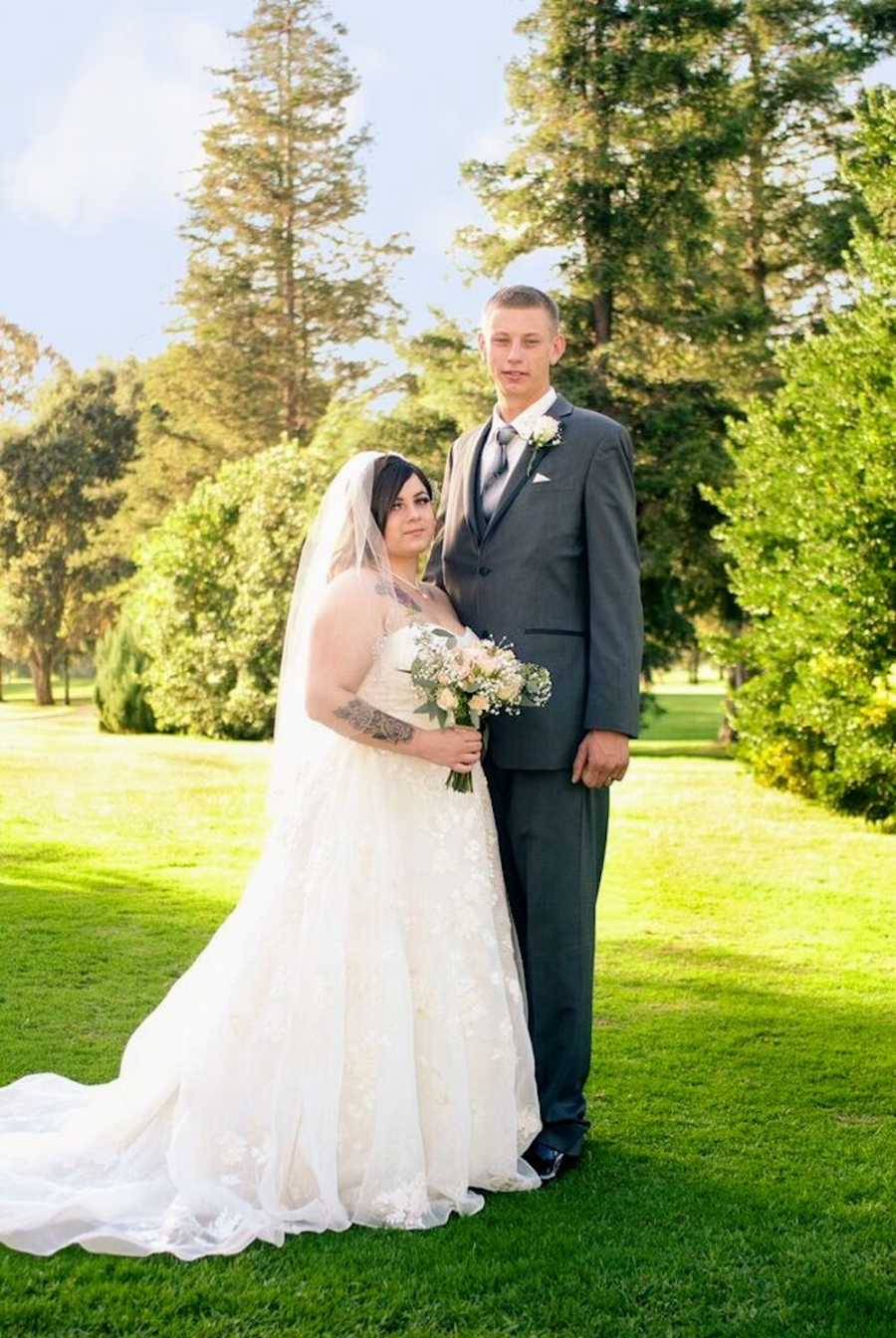 One weekend in September, Brandon and I drove down to visit my family. He really wanted to take his motorcycle, so I followed behind in his truck. My dad was having a BBQ and we spent that Saturday just hanging out and spending time together. We stayed the night at my oldest sister's house. The next morning my brother in law and my husband decided to go on a motorcycle ride together. I stayed at my sisters because she was working, and I offered to watch my 10-month-old nephew so the boys could go on a ride together. Brandon plugged his Bluetooth headphones in to charge, gave me a kiss, said I love you and walked out the door.
At 11:59 am I got the call that changed my life forever. I remember my brother in laws frantic voice telling me my husband was hit and I needed to get to the hospital. I froze. Did I hear him correct? I asked, 'is he okay?' And my brother in law replied 'his legs are all broken, but he's awake and he's breathing. The ambulance is on their way. Meet me at the hospital.' I said okay and hung up.
I tried to get her my things and realized I didn't have a car seat for my nephew. I couldn't leave. I called everyone I knew to get me there. My grandma came to my sisters to watch my nephew so I could go. My sister ended up coming home at the same time and told me 'You need to go NOW.'
My grandma drove me there. I was so scared and in shock. I didn't know what I was going to walk into. When arriving, I saw my twin sister, my brother in law, a nurse and a security guard right outside the front doors of the emergency room. As I walked up, I knew. The nurse said, 'Are you his wife? I'm so sorry, he didn't make it.'
I fell to the ground and my head was spinning. My husband lost his life at 24 years old. I was a widow at 22. He died 29 days before our first wedding anniversary. To say the least, the weeks and months following were the most horrific, and heartbreaking thing I have ever gone through. I closed myself off from family and friends. I didn't want to be here anymore. There was no light at the end of my long, dark tunnel.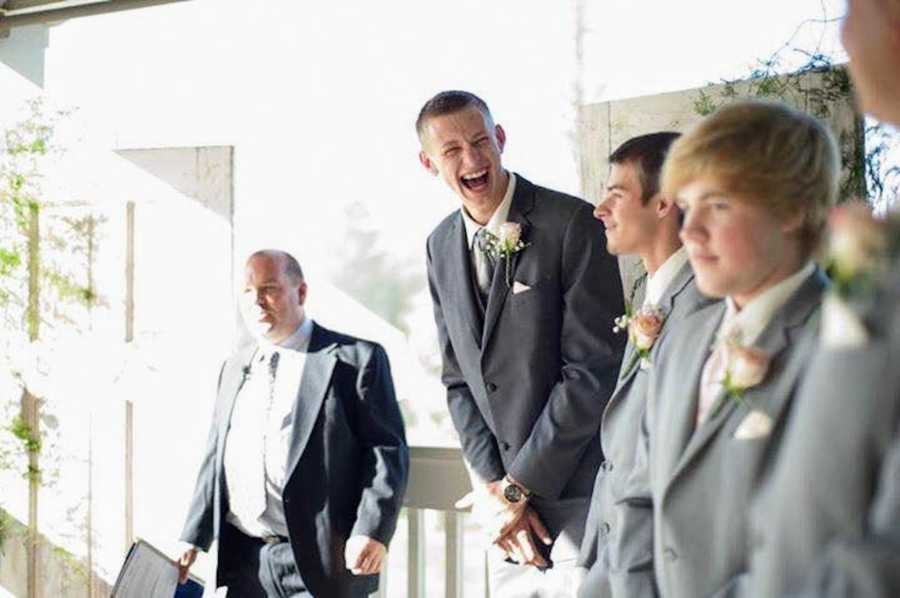 At the beginning of 2018, I met my SECOND love of my life. I kept telling myself I didn't want to date; I didn't want to be with anyone else besides my late husband. I was not wanting a relationship what so ever. Kevin came into my life and I think he also saved me. We met through mutual friends years ago. He had met my late husband a handful of times before him and I got engaged, so he already knew I was a widow. We started seeing each other in groups, and then we started going on dates. It was very bittersweet to say the least. I really started liking Kevin, but I felt like I was betraying Brandon. How could I 'move forward' so soon? How could I ever be happy with someone else? I was self-sabotaging.
Kevin has held me while I sobbed and sobbed about missing Brandon. Kevin has been by my side, helping me set up a memorial on Brandon's birthday. Kevin has held my hand with my wedding rings still on. He has been my saving grace. One of my biggest supporters. In the widow community, we have a nick name for the person we love and find after loss. Kevin is my 'Chapter 2''.
Around the time Kevin and I were getting serious, I found myself making a decision. I can either stay stuck in the past, not trying to be better. Or I can try to move forward (not move on) and live my life the best I can for myself and for Brandon. What a lot of people don't understand is that, just because a widow chose to open their heart and love again, it isn't a betrayal to their late spouse. It takes a tremendous amount of strength, and courage to move forward from something so traumatic and tragic. I believe that Kevin is the best person to come into my life after Brandon's death. He honors and respects my late husband in so many ways. He has taught me that I can love and be loved again. He taught me that life is worth living.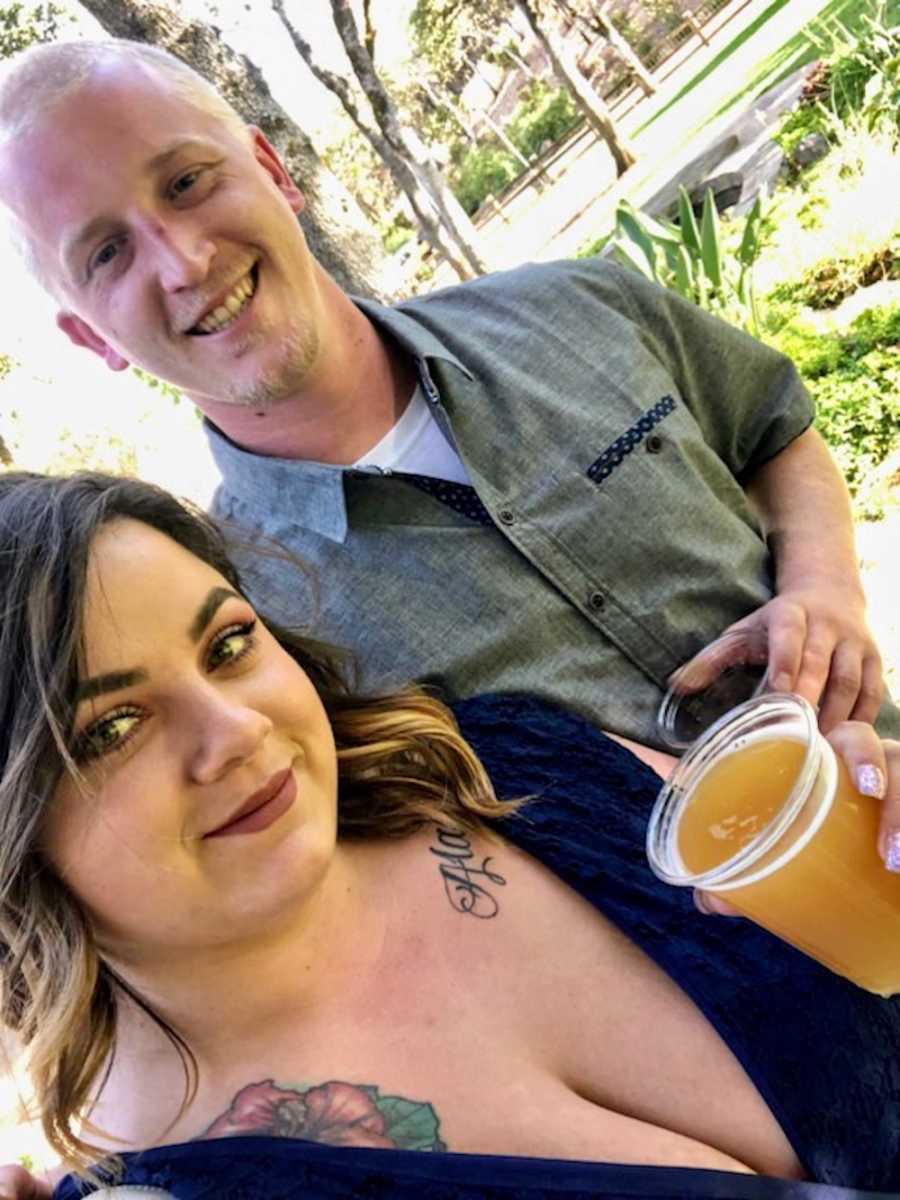 There isn't a day that goes by that I don't miss my late husband. I will miss and love him for the rest of my life. And being with someone who understands and supports that is the more than I could ask for. I had to learn that it's okay to love two men. My heart is big enough to love two men equally, yet differently. Life after loss is a hard road to travel. No, it's not easy by any means. But we have to try to do our best, and to grow a little more each day."
This story was written by Sierra Shepard, 23, of Napa California. You can follow her journey on Instagram here. Submit your own story here, and be sure to subscribe to our free newsletter for our best stories.
Read more stories like this:
'I took maternity photos in the dress I wore to my husband's funeral.'
'Our world came to a screeching halt. The love of my life was no longer with us.' Fallen soldier's pregnant wife recalls 'nightmare' of his sudden death, being 'strong' through birth without him
Do you know someone who could benefit from this story? SHARE this story on Facebook with family and friends.