"It's important for you to know…. my husband is a good man. A good, quiet, solid man of simple tastes and pleasures. And yet, somehow, he has managed to love an incredible number and variety of women both before and during our marriage. A few of them are detailed below.
Years ago he met a (very) young woman, and the way he told me this story, he was immediately, permanently smitten. She had a corporate job and pencil skirts, sky-high kelly green heels and heavy black eyeliner. Drinks, dinner, a first date to remember as the connection made between them was instantaneous and couldn't be ignored. He said she was sharp – almost radiated energy. He'd pick her up from the airport after weekly work trips. He couldn't wait for her to get a taxi to meet him. He told me THIS was his first true love. When I hear this story, I'm envious of her and the effect she had on him.
I've seen pictures of another woman he met in graduate school – the photo I remember best is of her sitting in the shade while he built a deck onto his house. They look so peaceful. He seems content to work next to her, not for help but for the simple beauty of knowing she's there. They studied together, talking about continuous process improvement and organizational change theory, staying up late – working, making each other cups of coffee and bowls of ice cream. That kind of stillness and calm, that level of discussion couldn't be further from me or our day to day life. When I see the photo, I'm envious of her and the effect she had on him.
Years later, he spent a great deal of time with yet another woman, this one much different than the others. She was expecting a child and suffered from nonstop nausea, endless shots and fretful complications. He's told me how impressed he was with her strength and her gift of self. After the baby came, she would cry as she tried to stand up and had to call for him repeatedly to help her do the simplest of movements. Her conversation revolved almost entirely around children and parenting, and yet, he tells me he cared for her as he had never cared for anyone before. This creature seemed an entirely different species than the cocktails and dresses of the young woman so long ago. When I hear of this deep connection, this gentleness and care, I think she was a very lucky woman indeed.
I've been many women in the years I've known my husband, moving from work and travel to marriage and family life. I've been full-time, part-time, student, and a homemaker at different times. I've been well and sick, encouraged and desolate. I've borne four children and watched the incredible changes that has been made to my mind, body, and spirit. And somehow, every step of the way as I've morphed and changed and evolved again, he has stood beside me in easy acceptance. May he love the me I am tomorrow as well as he has loved the me's of the last decade."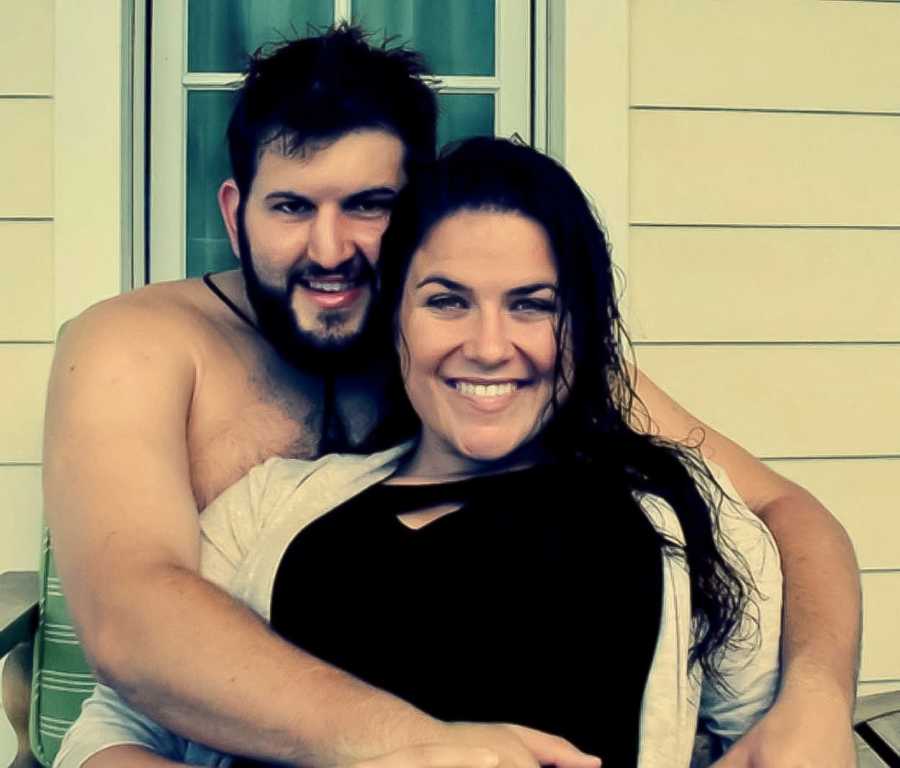 This story was submitted to Love What Matters by Emily Kasper. The article originally appeared here. Do you have a similar experience? We'd like to hear your important journey. Submit your own story here. Be sure to subscribe to our free email newsletter for our best stories, and YouTube for our best videos.
Read more stories like this: 
'The day a woman stops asking for your affection is the day that means she doesn't want to fight anymore. Put your phone down, look at her and listen.': Woman advocates for healthy relationships
'For our 1-year anniversary, my husband took me to McDonald's and bought me the dollar menu. It's all we could afford.': Wife insists 'being treated like a queen' looks different 'than what the world told you it should'
'Your kids do not come first. Marriage is between two people, and that's it.': Man claims teaching kids they're 'the center of the universe' will not 'do you any favors'
Do you know someone who could benefit from this story? SHARE on Facebook or Twitter.