"As a little girl, I always dreamed of what it would be like if I could own my own store. I loved creating stuff, making things with my hands, and staying busy with projects. My Dad managed a restaurant called All-In-One (Combo restaurant with Taco Bell, KFC, and Pizza Hut) for 20 years across the street from the Coronado Ferry Landing and my mom was a preschool teacher for 20 years.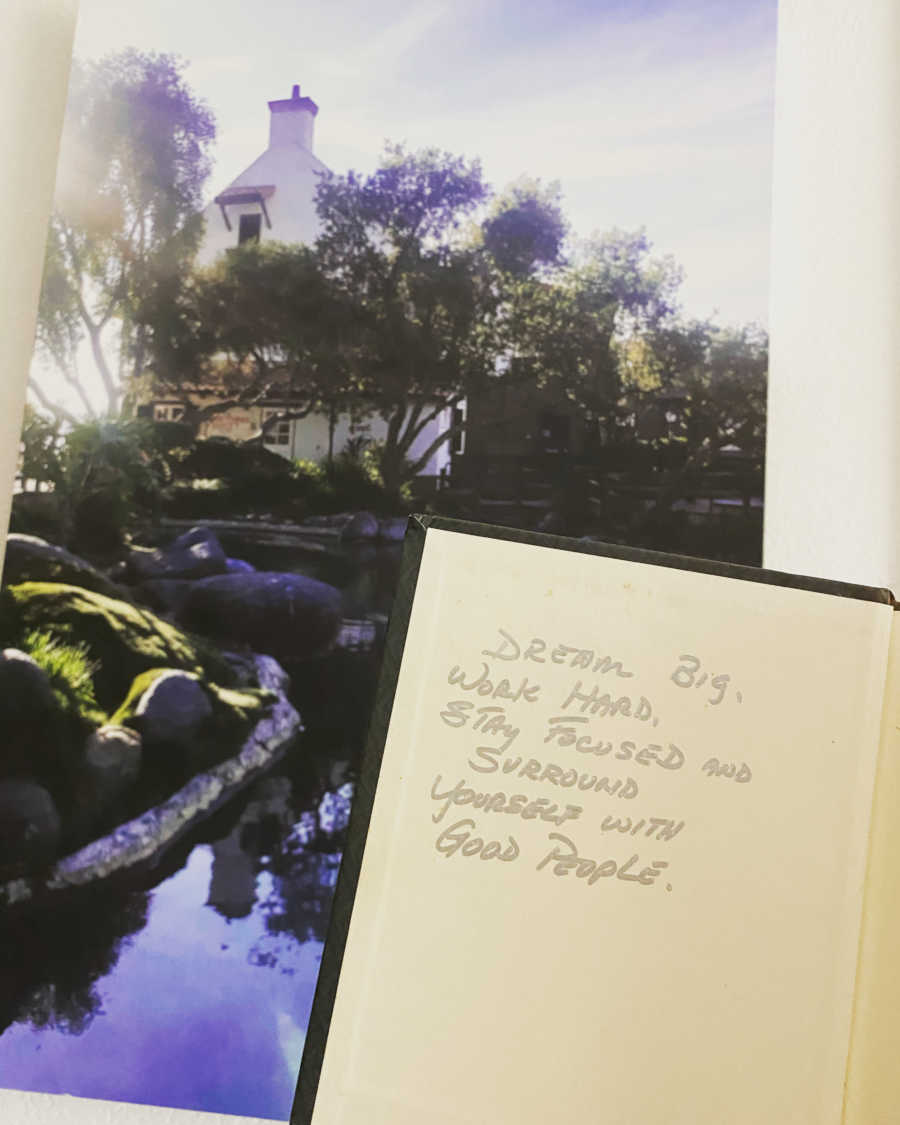 As a child, I used to watch customer service videos with my dad and tag along with him sometimes to work just to sit in one of the booths and watch him. He was so good to his staff, the customers, and worked just as hard, if not harder than every single person staffed alongside him. I knew at a young age that hard work was key to happiness. When my dad could not advance anymore with the company without a 4-year college degree, I knew I needed to obtain one so no one could cap my advances for not having that paper.
I graduated high school in 2006 and realized our family could not afford to send me to college. I dreamed of attending San Diego State University and I earned a guaranteed admission. If I did not attend right away, it meant I had to give up my spot and attend community college with the goal to transfer. I took on three different jobs to pay for my tuition. My parents helped with what they could for my textbooks as I continued to live at home.
I met my husband while attending school and we made plans to work towards attending San Diego State. In 2011, I found a new career path where I could settle into selling high-end sunglasses and optical in Coronado, CA. I worked for a few months and was offered to open a new retail location as a manager while I could finish up my studies at SDSU. 
A few months after, we both graduated SDSU in 2013. Christian was hit by a car on the freeway after work on his way to meet me for dinner. His Ford truck was demolished and flipped; the person driving the car behind him was texting. I was unknowingly 8 weeks pregnant at that time. He made it out alive and we got married that month. We knew there was more we needed to accomplish together; our life did not end there. We named our son 'Ford' after the truck that saved his life.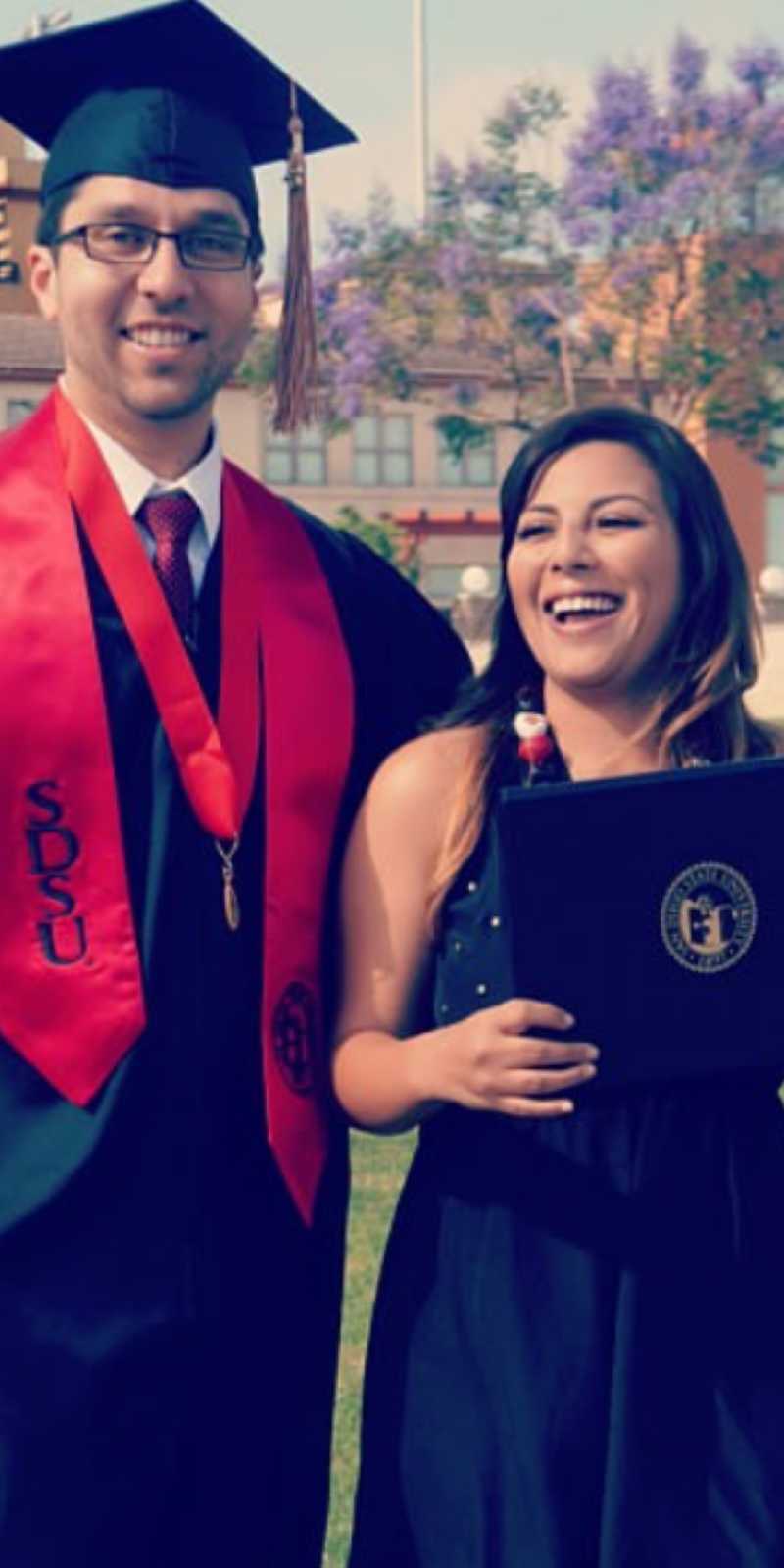 After a year of him working for an insurance company, we talked about what was important in life and why we work so hard. I remember him asking me why I was the one with the fun job, so I said, 'Come work with me,' and he did! As a team, we got the experience of running small businesses and we were good at it. We even got an opportunity to travel to Italy with Luxottica to see new collections and network. We loved the idea of being our own bosses, and we knew that was the life we wanted to create for our family.  
The more I worked for this other small business, the more I was able to advance. I was promoted to District Manager, Regional Manager, and then as an Inventory Buyer for the company. I helped open several locations on the West Coast including an amazing location in Oahu, Hawaii last year. I learned so much from the owner of the company that I could run all the ends and outs of his business in my sleep.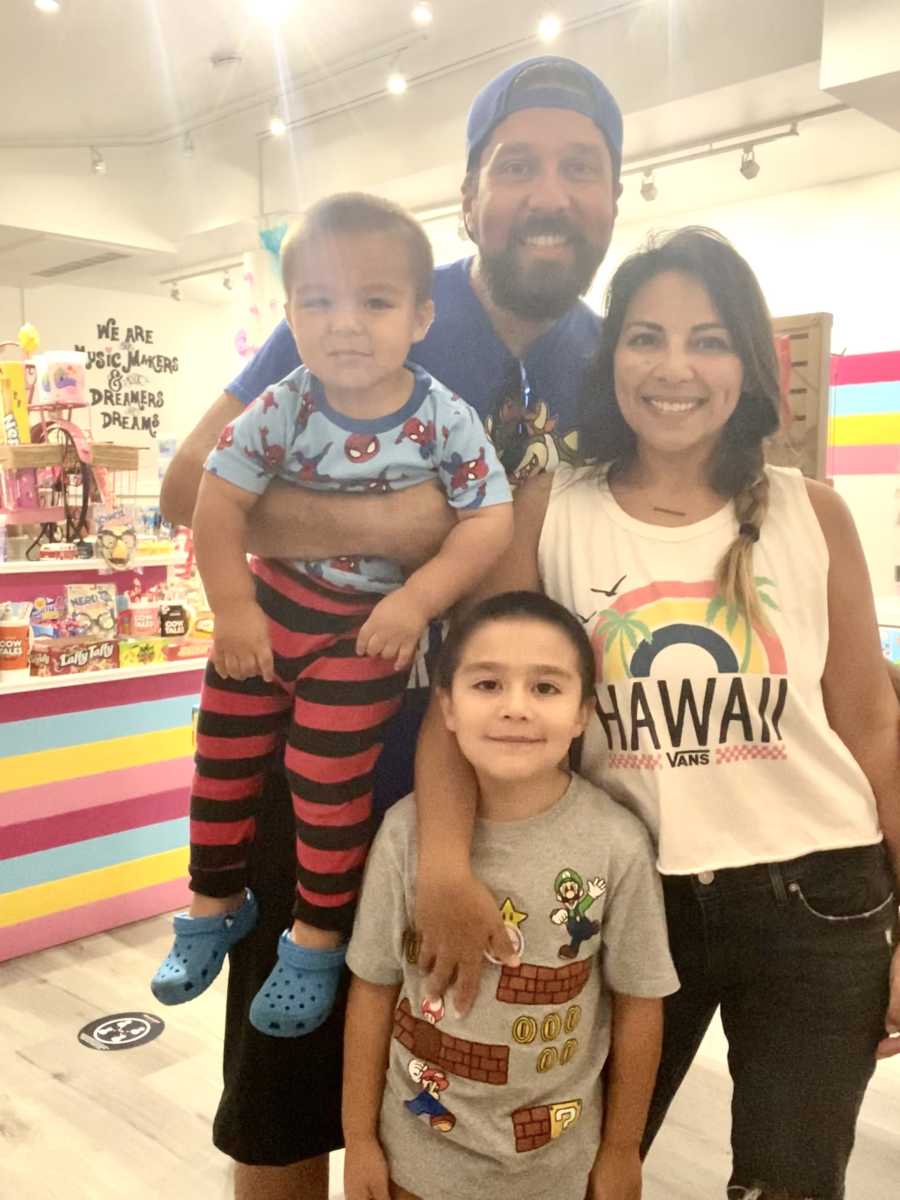 Over the last 9 years, I created a family along the way. We got married and had two babies. I was fortunate to be in a position where I was valued and got to take my kids with me to work and teach them what I know. Looking back, I am beyond grateful for the lessons, the mentorship, and the trust I received from my boss at the time. He was truly my Mr. Miyagi from Karate Kid. 
Last year, the owner of the business asked to become 50/50 partners with me at a new candy concept store. My dreams were finally coming true and after 6 months of negotiations, I took my kids with me to sign our 5-year lease in person. I took this abandoned building and created it to something beautiful and sweet.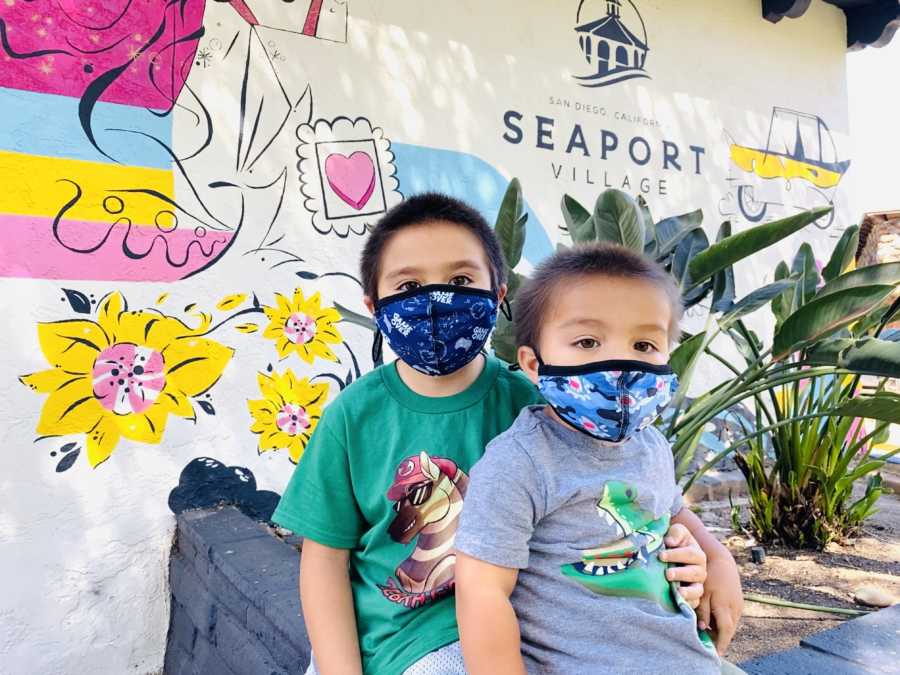 My partner invested the money to allow us to pay for the construction costs for a candy shop buildout in the same shopping center I started my management journey. Feeling beyond grateful for the opportunity, I handled every single aspect of the shop myself. During the three months of construction, I leaned hard on my family to help us with our kids, schoolwork, and all the custom-built displays for the store. 
On September 24th, 2019, I asked my mom to watch my baby so I can drive up to LA to secure some additional vendors for the store. On the drive home, I stopped to submit my FBN for the shop's name. During my trip, my mom was at my house and my dad was turning in his final retirement paperwork to his part-time job as he worked a few hours a day working for the school district cooking all the meals for the kids. He decided it was a good time for him to retire and spend the rest of his life on his terms, no longer working for a paycheck. He wanted to spend his days with my mom, his grandkids, and doing what he loved…fishing, gardening, collecting hot wheels, playing pool, and cooking.  
The next morning, my mom called me and said my dad did not come home the night before. She spent all night awake and worried. He always comes home, so we all knew something was terribly wrong. My sisters and I rushed to my parent's home and called hospitals, police, and everywhere else we could think of. There had been an accident and my dad had passed away– he was at the hospital's morgue. From what we know, he drove away from the school, suffered a heart attack while driving, and crashed his truck into someone's fence. 
The homeowner watched it happen and called paramedics to the scene. At that point, my dad asked the man what happened and then he blacked out. They worked tirelessly on him all the way to the hospital but could not save him. The news was called to the scene, so as a family we watched them trying CPR. We are left with peace that they tried everything they could to save his life. Two days later, my mom fell two flights of stairs and had 13 stitches in her forehead. I am thankful I did not lose both my parents that week. My mom is a strong woman, and I could not thank her enough for everything she has done for me and she is a fighter.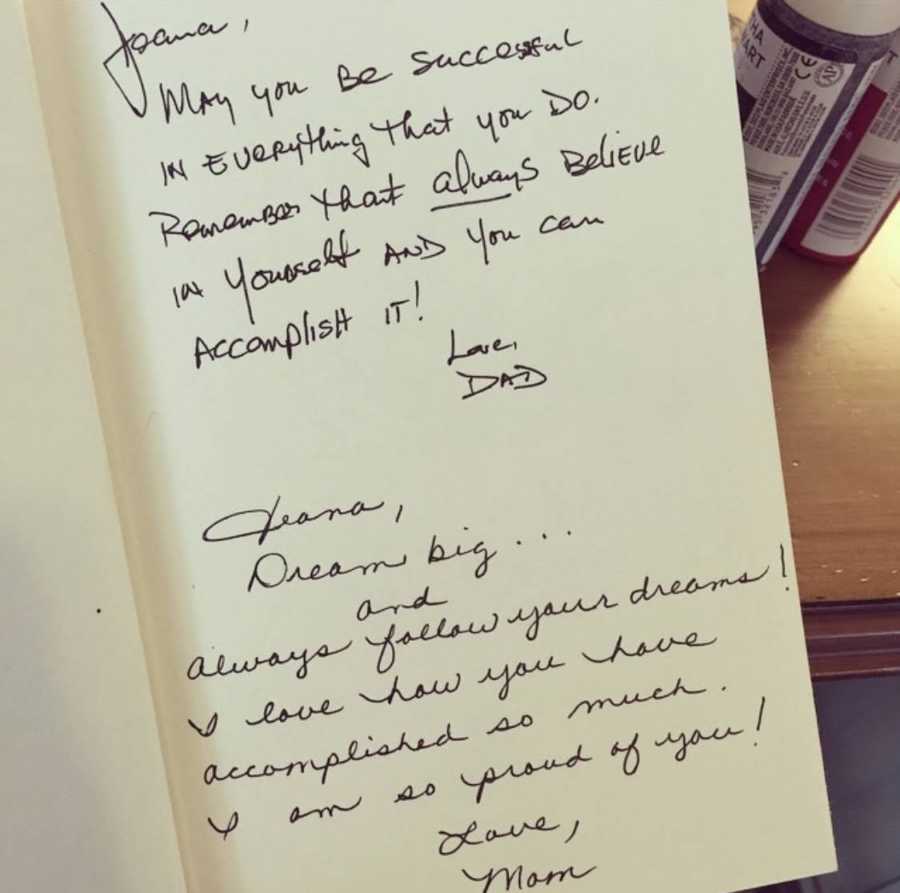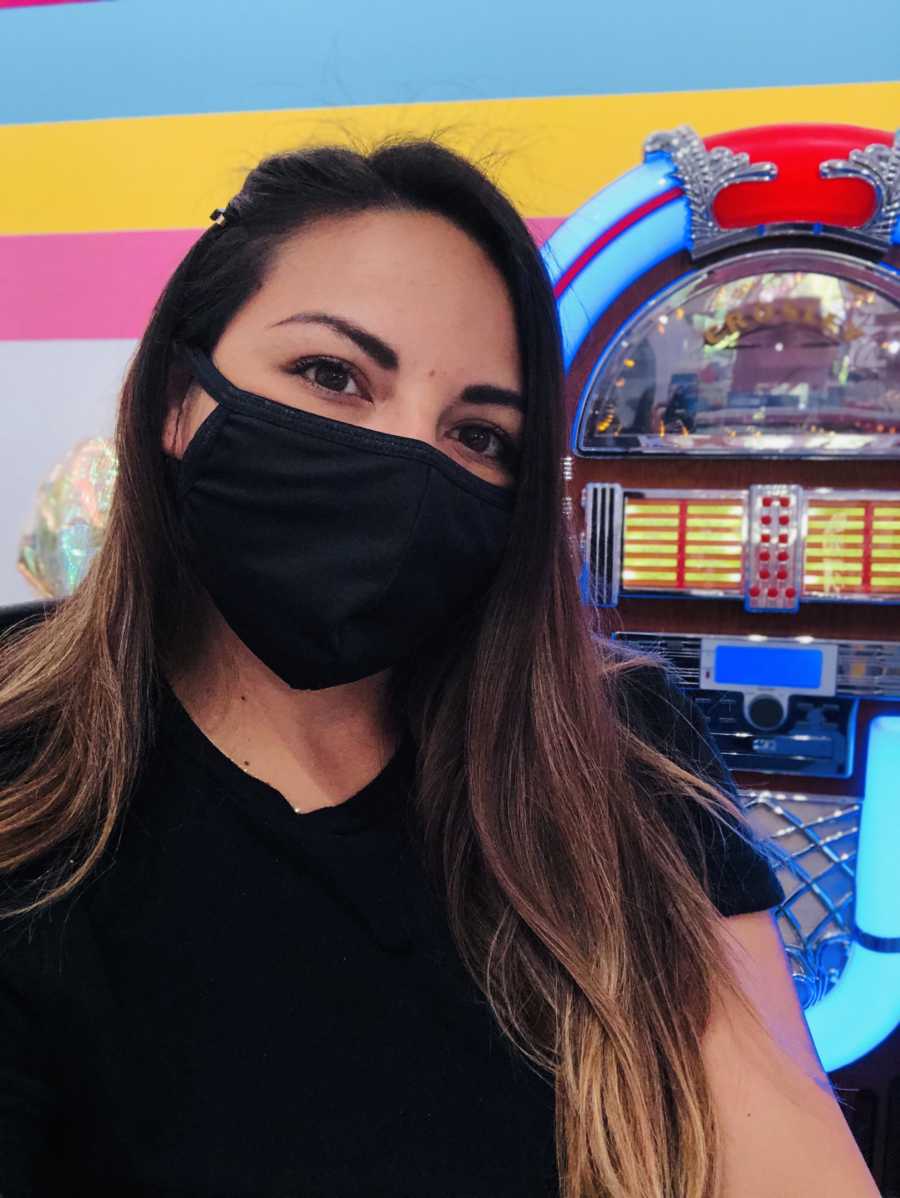 With my store about the open, I told my partner I needed to work as much as possible to keep me distracted during this time. I pulled inspiration from my dad; I purchased a jukebox. The playlist consists of memorial songs my sisters and I put together of my dad's favorites: classic rock, oldies, and a lot of Creedence Clearwater Revival. I added lots of color around the shop, good people to work beside me, and his Hot Wheel car collection so I can keep his memory alive every time I sell one to a collector with a story of my dad. It is therapeutic for me to be around his belongings.
For me, grieving is allowing each one to be sold to make someone else happy. Dying is inevitable, and we cannot take the things we collect with us, but the memories that go along with them can remain forever. My mom and I would carry boxes into the store, look at each one, and display them on the peg wall. I am sure anyone that visits my store can see the love and care that has gone into it.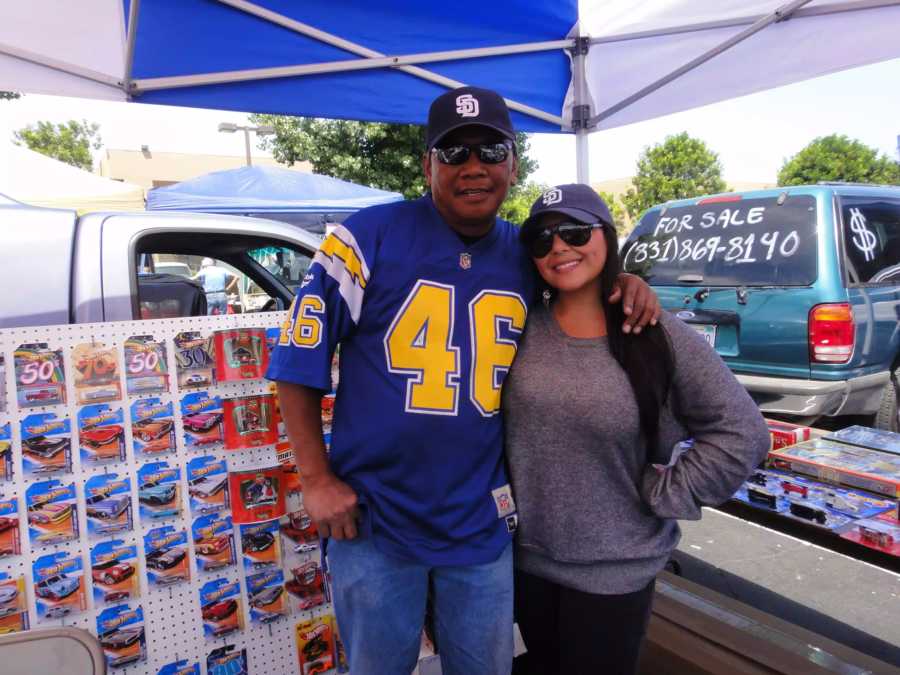 Every day, I work towards making the store a cool and inviting place for all to visit. I have had extraordinary help from my family and community during the tough times. The support I have gotten is the reason I get up and do it all over, day in and day out. My incredible husband, who has been with me since my very first semester in college, has cheered me on and helped me grow into the strong woman I am proud of today. He has put his ambitions and dreams to the side to encourage me with my dreams. I am the lucky one to have married into his family with the most patient and caring in-laws in the world. After my dad passed, my father-in-law stepped in even more. He did everything in his power to create beautiful displays and do the heavy lifting to give me what I envisioned. 
Life never really goes as planned, but I never in my wildest dreams would have thought we would be forced to close for the COVID-19 virus. We shut down for 66 days and did not know if we could financially make it out alive. I tried everything in my power to save the shop, after all the help I got from my family to build this store, I did not have the heart to close and walk away.
We re-opened in May and had to make some huge changes to the store. We no longer could provide a self-serve candy buffet; we all had to wear masks and gloves and provide PPP for my staff to feel comfortable returning to work. We have a sneeze guard protector, hand sanitizer around the store, and we go in every day to stock, clean, and make sure it is a safe environment for all our customers who visit.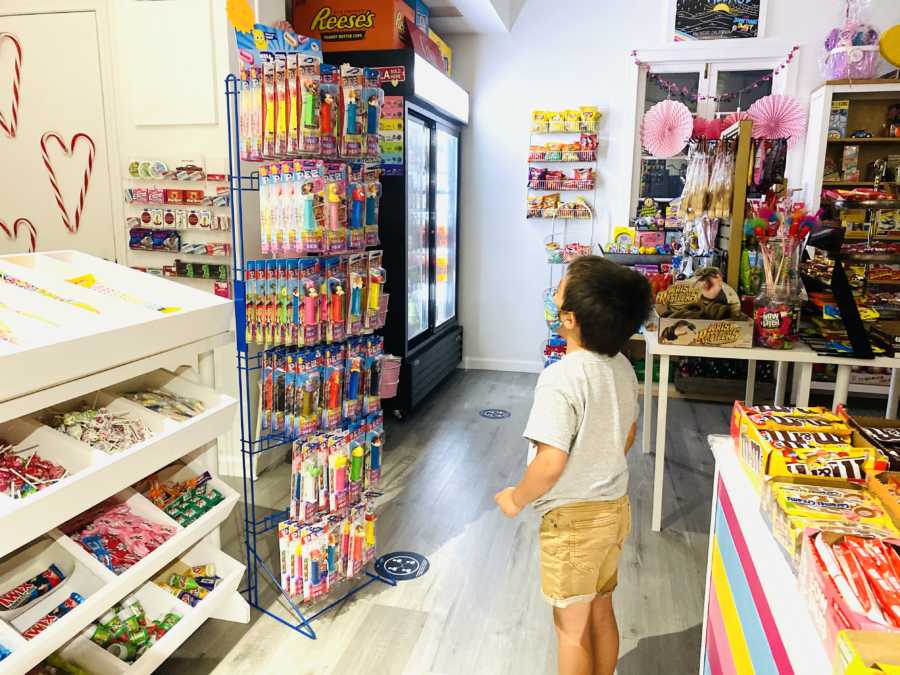 My partner and I agreed that a buyout of the business is the best move to guarantee the store would be 100% mine and I could continue this journey in the long run. I see this as my future, and I can honestly and confidently say that I enjoy where I work. Here I am, in the middle of a pandemic, taking on the biggest risk I have ever taken, but as they say, 'No risk, no reward.' I officially bought out my partner last month and I am proud to say we just wrapped up our best month in sales to date. My goal is to show our kids if you can dream it, you can do it. The only thing to stand in your way is yourself. If you believe in yourself, you can make it."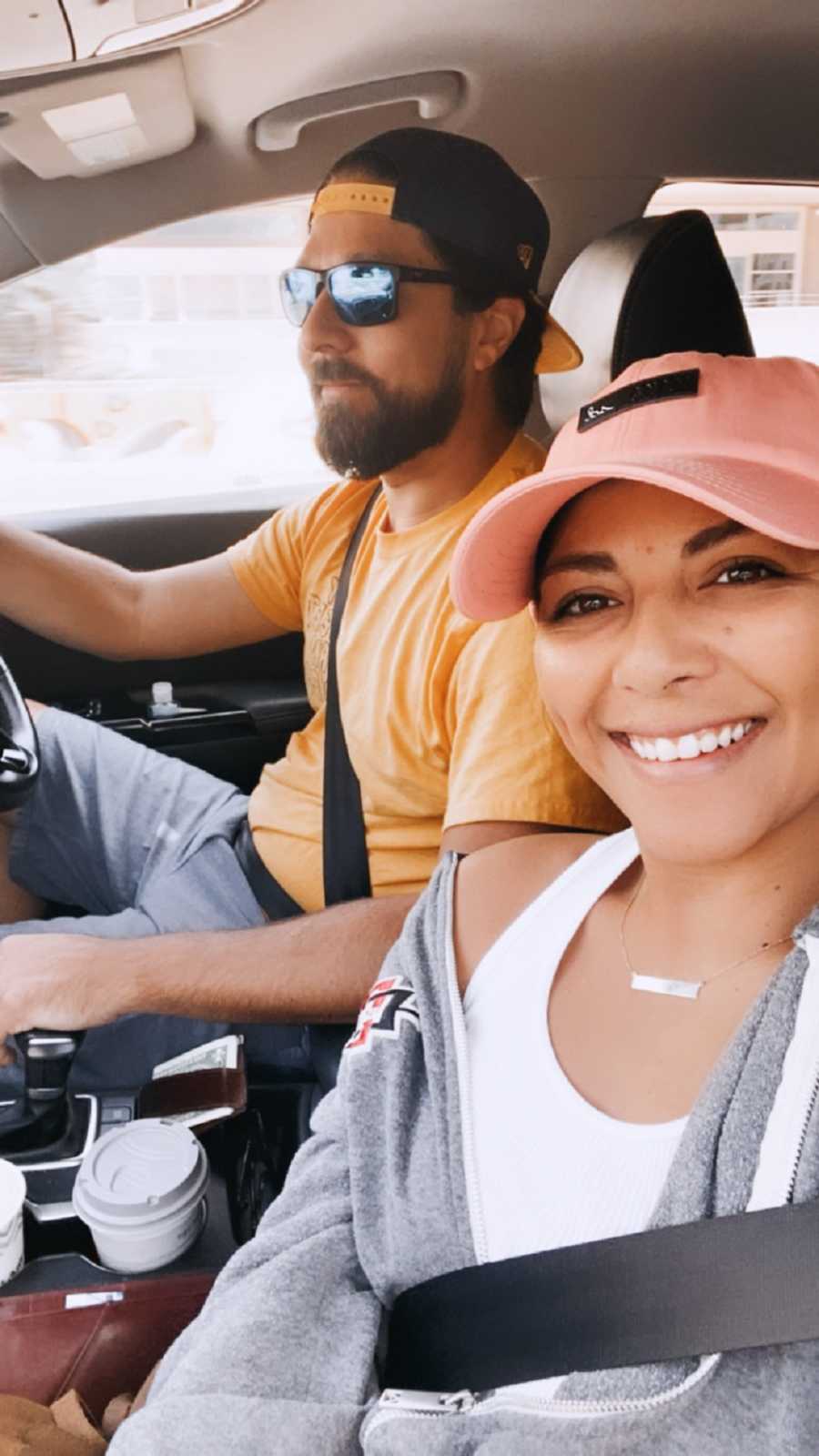 This story was submitted to Love What Matters by Jeana Chavez, owner of The Something Sweet Shop. Submit your own story here and be sure to subscribe to our free email newsletter for our best stories, and YouTube for our best videos.
Read more stories like this:
'He drilled my boyfriends. He put a down payment on my first car. He comes over to check my car's oil and fix things that break.': Woman celebrates father figure, 'What day celebrates the Gene's?'
'I didn't realize how much I would miss my dad's handwriting. I didn't know handwriting could be part of the grieving process. Mourning handwriting? But I did. I still do.': Daughter gets tattoo of dad's handwriting before he passes of pancreatic cancer
Do you know someone who could benefit from reading this? SHARE this story on Facebook with family and friends.