Read Courtney's backstory here.
"I adopted four children during the height of India's COVID pandemic
India is experiencing a second wave of COVID. However, with a population of 1.3 billion, it feels more like a tidal wave. It's been 10 years since I gave up my life in the USA and moved to India permanently to rescue abandoned children from the streets and welcome them in as my own.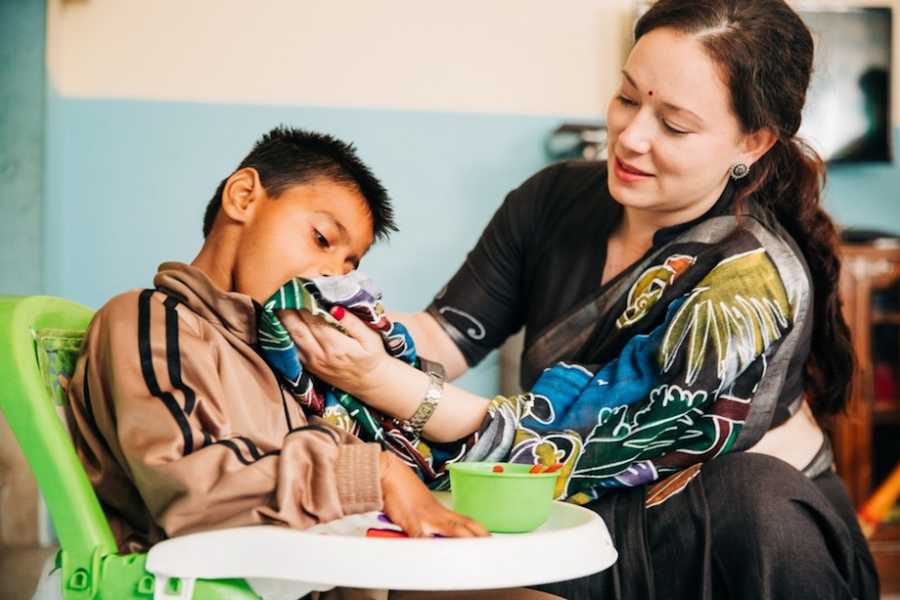 In these 10 years, I have gained a reputation for being a source of help and hope to basically anyone in need. So at this point, as India's hospitals are being overwhelmed and fear and panic are gripping the nation, my phone rings all day long. Most calls come from families in need of food, water, medicine, or transportation to a hospital. But one call, in particular, became the starting point of our adoption journey with Satya and Satish, two precious boys from a village more than 700 miles away.
The anguished voice on the line said, 'Courtney, ma'am? A terrible tragedy has happened. My sister is dead… she's gone and…her babies… I'm all they have and I don't even have money to feed them.'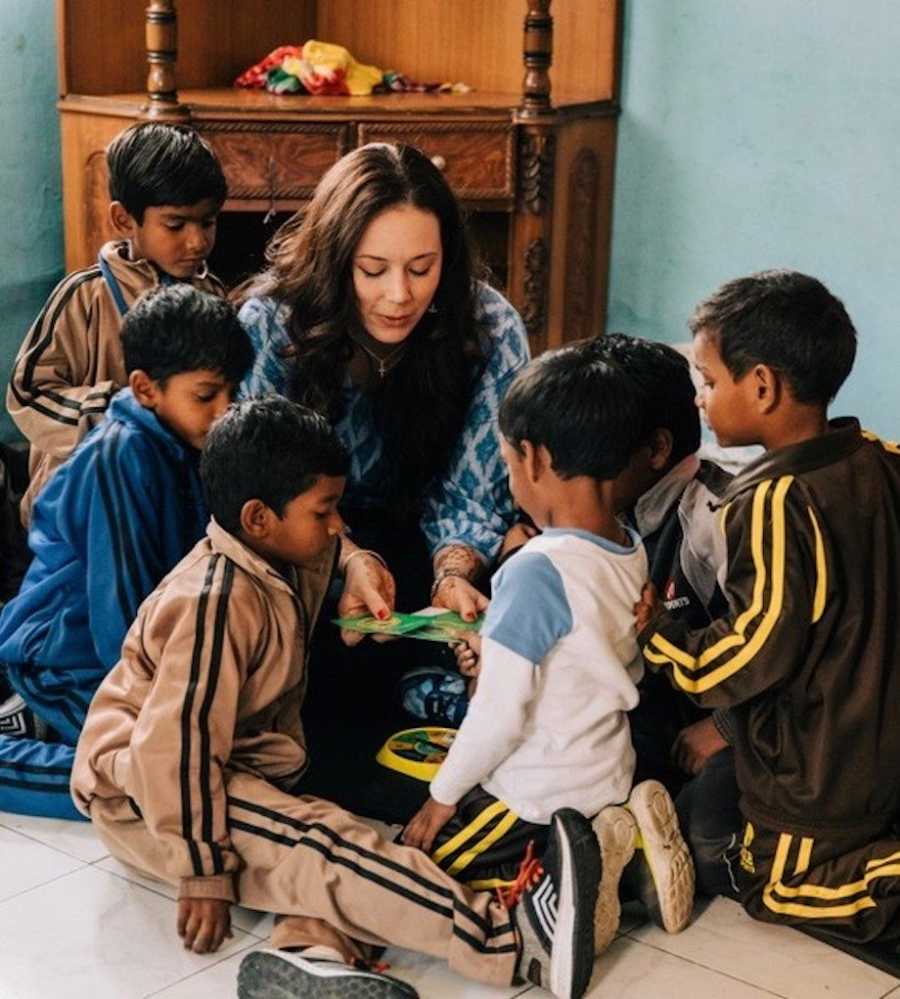 The call was from Vikash, a 17-year-old who works in Delhi at a bicycle repair shop, making barely enough money to care for himself. He sent me a video of his sister's lifeless body being pulled from the river. He narrated the events leading up to her tragic demise with so much difficulty and resolve, fighting back tears at every word.
Vikash's sister, Veda, was like the millions of other people in India who are struggling as a result of the COVID pandemic. These are people who normally live hand to mouth but are now out of jobs, which leaves them vulnerable to starvation. Veda was worried for her two sons, Satya (4 years old) and Satish (6 years old). So when the government deposited 2,000 rupees, approximately $27, into the bank accounts of those living below the poverty line, Veda quickly used the money to buy rations, ensuring her boys would not go hungry.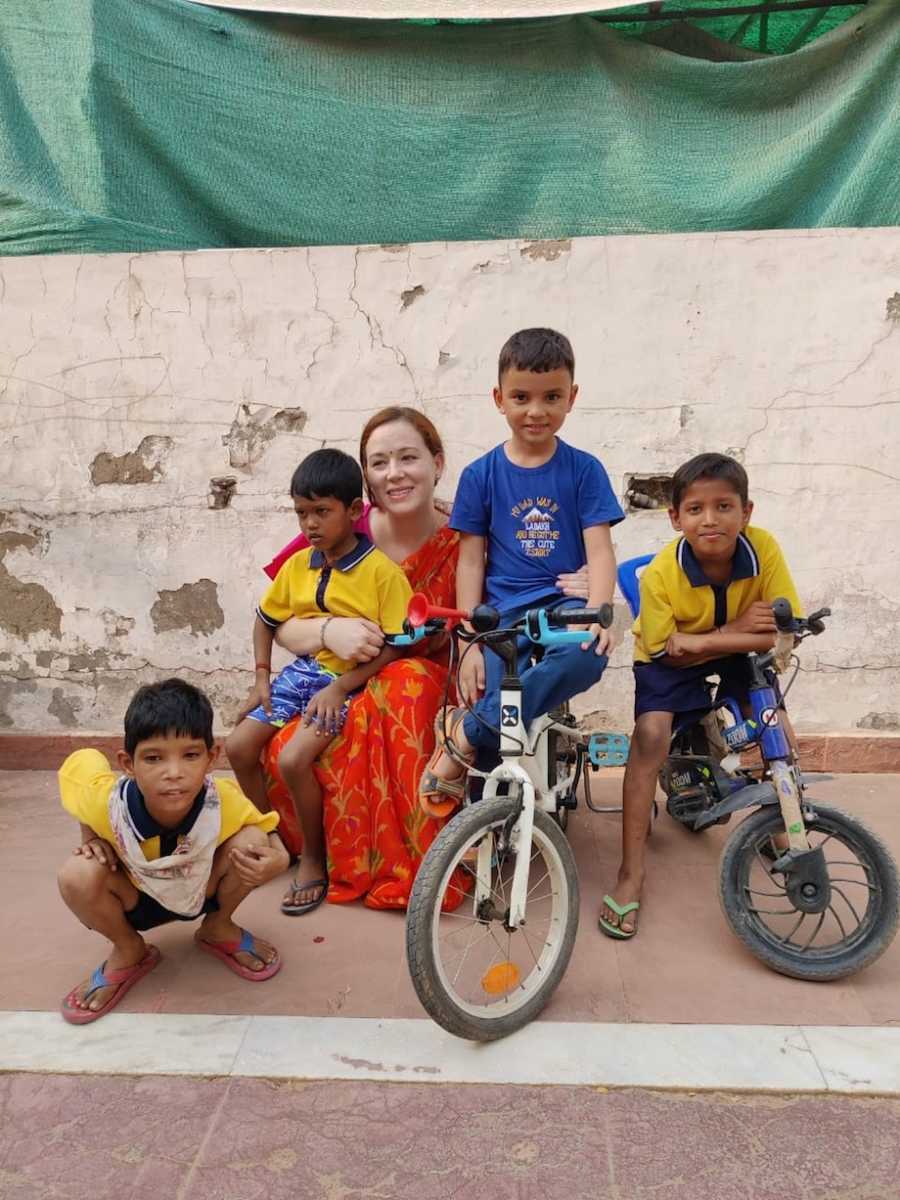 Veda's husband returned home that night, drunk and demanding money for alcohol. When he learned Veda had used all the money to buy food, he beat her… to death… and threw her body in the river.
Vikash was the only next of kin and therefore was given custody of his sister's children. Vikash is just a child too, though. He never even graduated grade school. Recently he lost his job at the bicycle repair shop because of the COVID lockdown. He was struggling to survive. He knew it was a life or death situation for him and his nephews, and he luckily heard about me and my work rescuing children in India.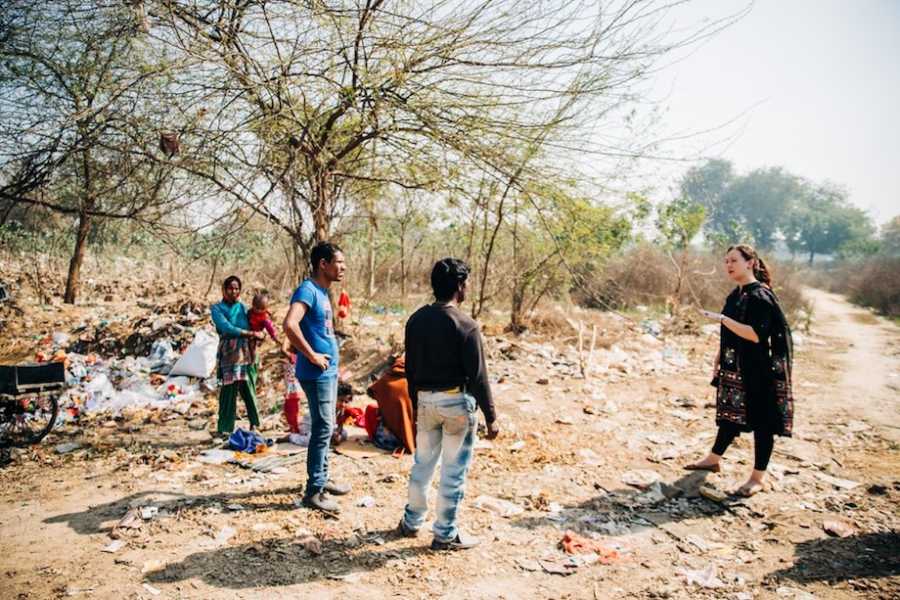 When I got the call, I immediately talked to my husband. And he didn't hesitate, 'We have to save these boys.' But how? They were 700 miles away during a lockdown in the middle of a pandemic. We prayed and believed God would provide, as He always does. At that time, there were only a few interstate buses that were running and a man from Vikash's village happened to be one of those bus drivers. The driver ensured the boys got a ticket and watched over them throughout the 2-day journey to Delhi.
When I thought of what all these boys had seen and gone through, my heart was in pieces. Their mother was murdered in front of them by their own father. They had no one. And now they were forced to leave their home and everything they ever knew. They must have been so scared on that bus, watching out the window as their lush green village scenery slowly changed to gray concrete buildings and pavement, so uncertain of what was to come in the days ahead, longing for their mother's embrace and reassurance.
Vikash picked the boys up from the bus station and brought them straight to our home… their new home. We opened the gate, welcoming in two broken children, praying this would be their place of healing and we would receive wisdom and guidance from above on how to love them and care for them exactly how they needed.
Vikash said his 'see you laters' to his thin, frightened, wide-eyed nephews, telling them they were safe now and would be taken care of. They cried heavy tears. Satya clung to his uncle's leg and Satish ran into the house with tears flying off his face. Vikash had tears too, but he forced a smile. The truth is, as sad as this situation was, he was grateful his nephews were getting a fighting chance.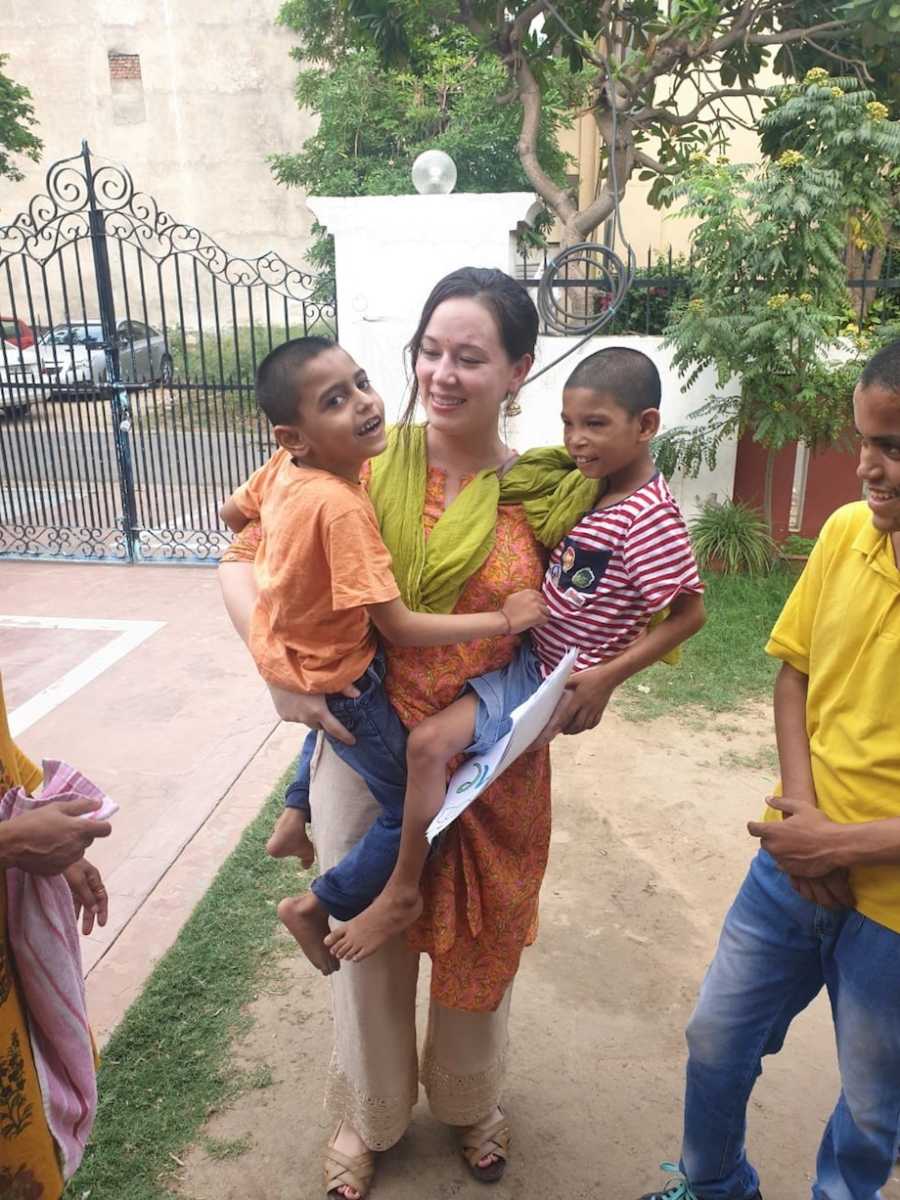 Before I had a chance to object, Vikash swiftly bent down and touched my feet, a gesture widely used in India as a sign of deep respect and piety. He stood before me, his hands joined in a 'namaste.' 'Thank you,' he said with tears running down his cheeks. 'You have saved my sister's children.'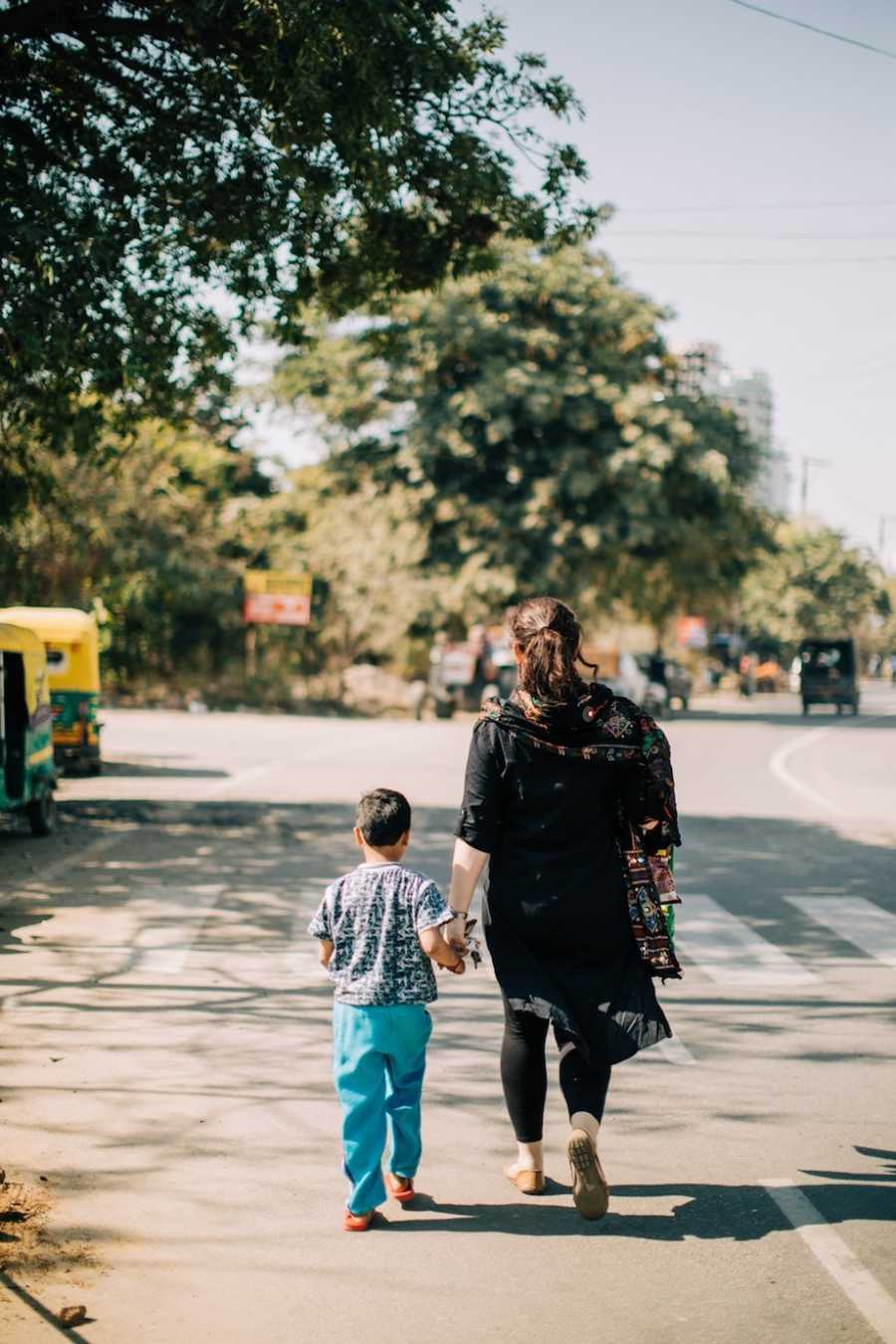 I think about all of my sons' mothers often, especially Satish and Satya's mom. Any mom would agree: your children are your first thought, your last thought, and every thought in between.
I cry sometimes thinking about the day she was murdered, knowing Satish and Satya have to live with that nightmare for the rest of their lives. It is something I can never understand and even when I try to, it breaks me. I can only imagine her last prayer must have been for her children. As she tried to hang on to life, I believe she cried out to God, 'Please take care of my babies.'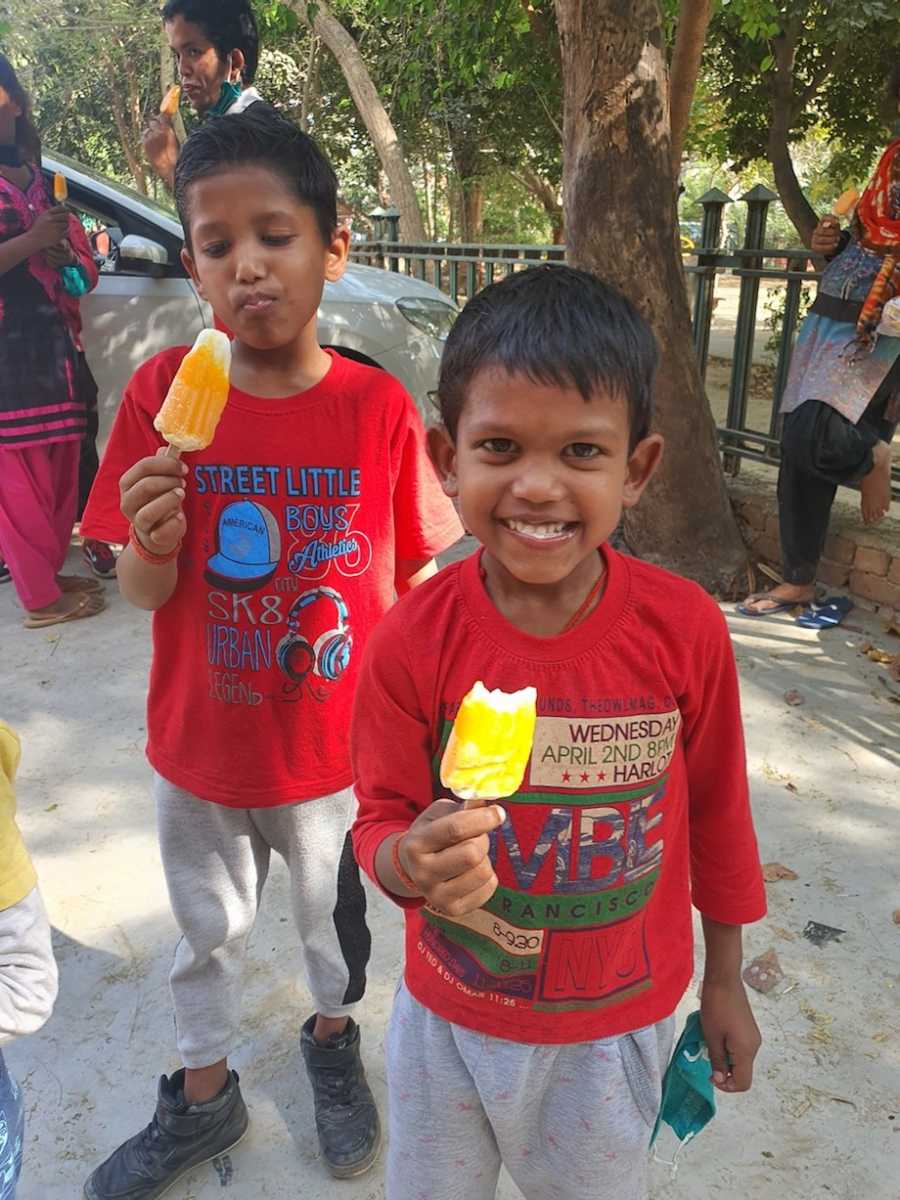 So as I sit here writing this, not long after all of those tragic events, watching Satish and Satya laughing as they play hide-n-seek with my 10 other children, in their brightly lit home, surrounded by love, care, and provided an opportunity to heal and grow…. I feel as if our home has been touched by God Himself. I believe God saw that mother and answered her prayers through us.
I know there is a Bible quote somewhere that says something like, 'God uses the weak to shame the mighty.' That's me. I'm the weak. I take on some of the most heartbreaking challenges on a daily basis in my work and family life. Yet I am so weak. What drives me is the fact I have seen the other side of life, the glamorous prosperity-driven cycle. And I know where I am now, residing with the broken and neglected people of this world— this is where life is. This is where it's at. There is purpose and opportunity here; an opportunity to make this world a better place for Satish, Satya, and so many others like them.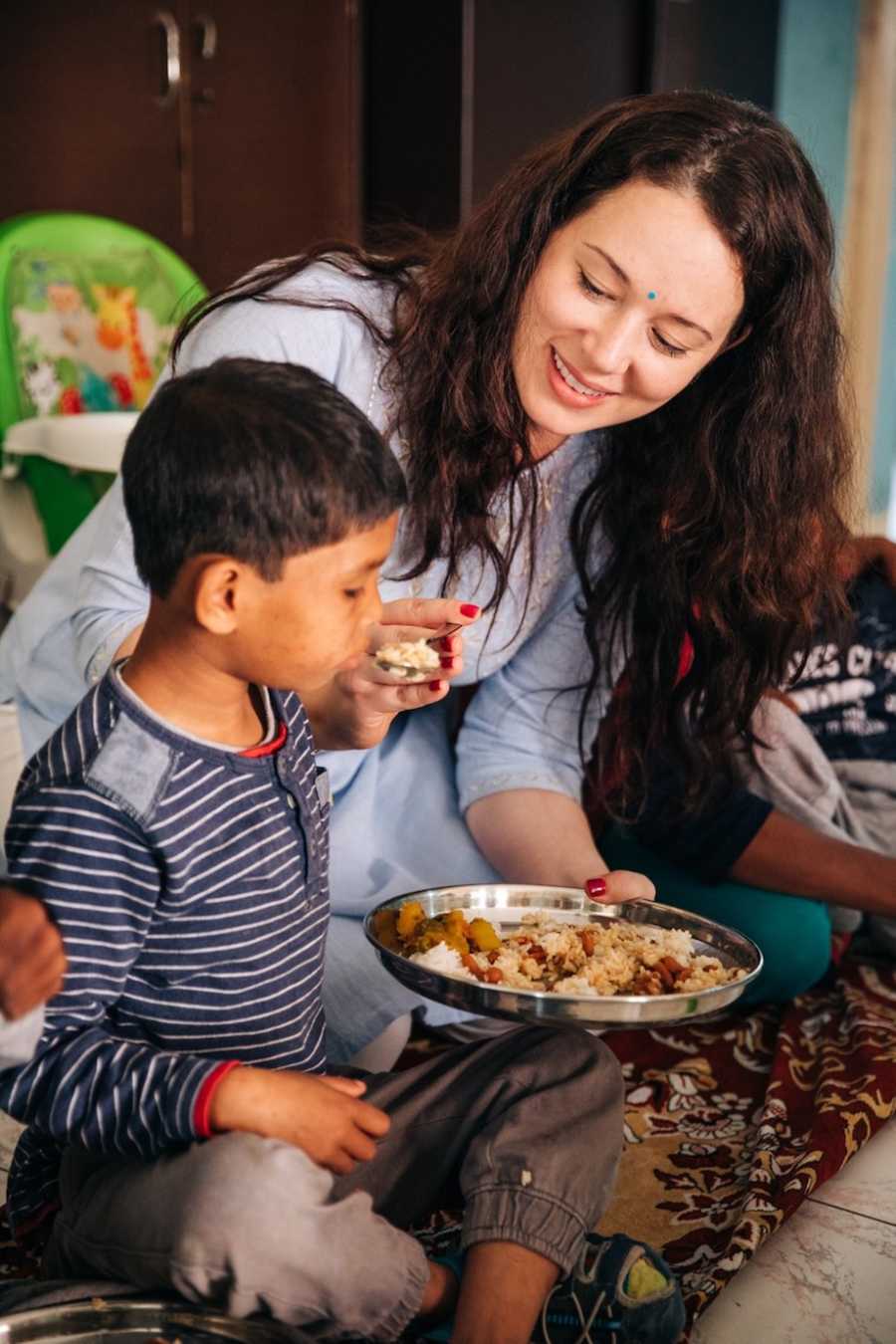 There are hundreds, if not thousands, of children being orphaned every day in India, especially now during the heights of the COVID pandemic. In fact, I adopted two more boys in addition to Satish and Satya this past year; two more boys with their own tales of tragedy and triumph. Our family continues to grow and I will keep doing all I can to help. I will keep honoring my role as mother to Satish, Satya, and my 10 other sons. I will keep my arms and heart wide open to any and every child in need of a family and a place to call home. Until they all have a home."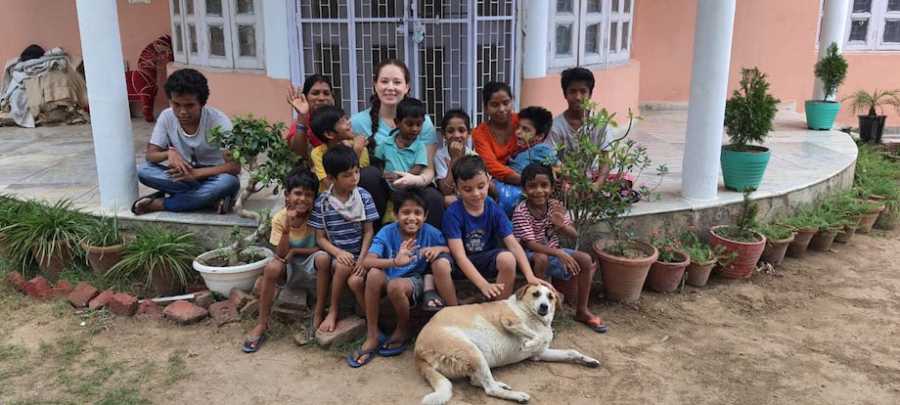 This story was submitted to Love What Matters by Courtney Lalotra from Brick, NJ. You can follow their journey on Instagram and donate here. Do you have a similar experience? We'd like to hear your important journey. Submit your own story here. Be sure to subscribe to our free email newsletter for our best stories, and YouTube for our best videos.
Read more from Courtney here:
'You're too sensitive for this work.' He was found naked and left for dead. I all but laid myself in front of the car to help.': Woman rescues children from poverty, 'There's nothing I enjoy more'
Read more touching stories like this:
'He cried by the door. He was hoping we'd take him back. Our anxiety levels were through the roof.'': Mom shares international adoption journey, 'We can't imagine life without them'
'That was my son. This precious boy was going to become OUR boy. We thought our hearts would burst.': Woman shares international adoption journey, 'We love that we get to be their parents'
'How do I choose?' Arms rose towards me, eyes searching my face to see who I'd hug first.': Mom details emotional adoption journey, 'This is better than the perfect family I imagined'
Do you know someone who could benefit from reading this? SHARE this story on Facebook with family and friends.