One kindergartner had a magical evening at her school's daddy-daughter dance thanks to an Illinois Army National Guard Soldier who escorted her in her late father's absence.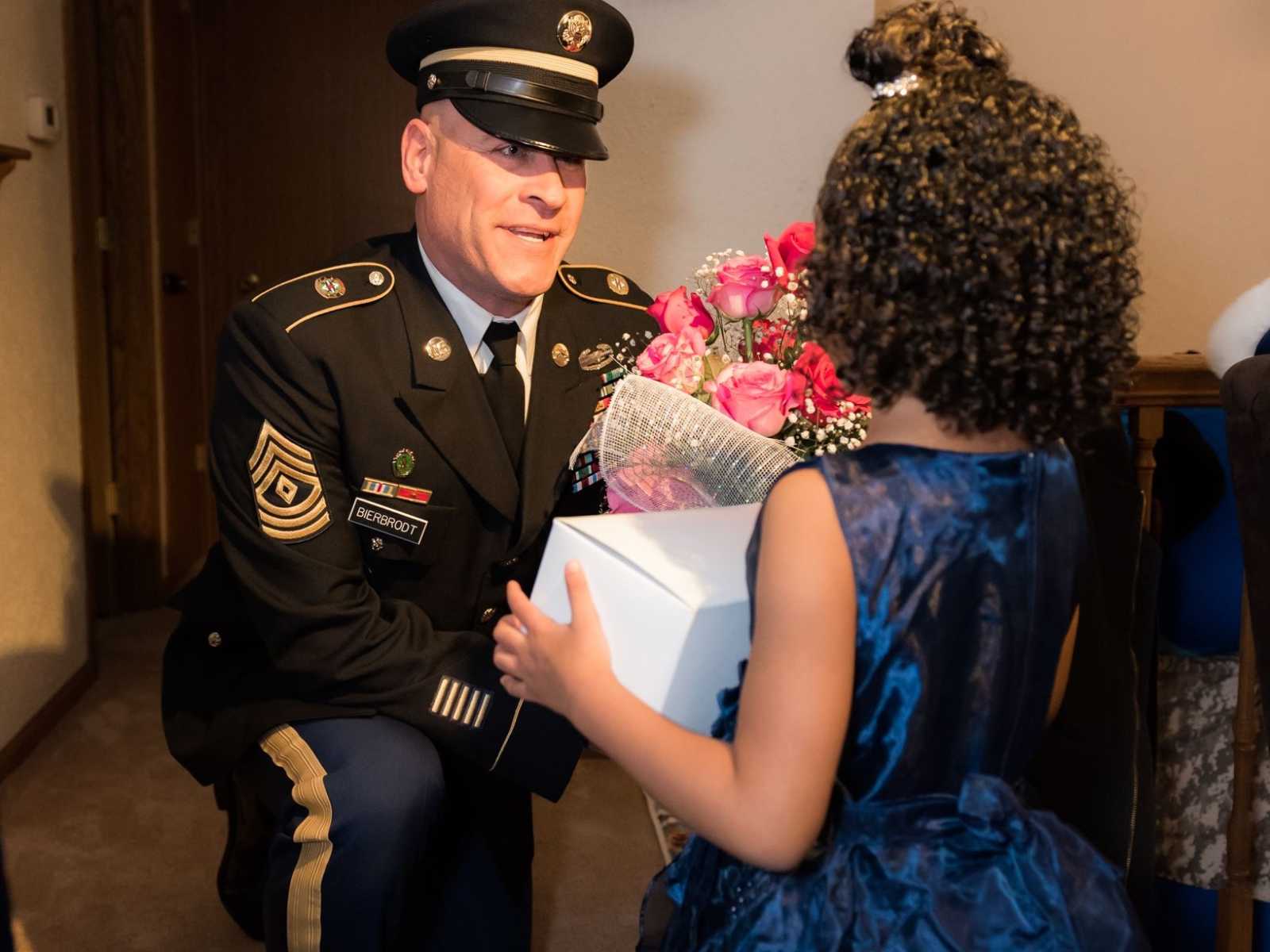 Cayleigh Hinton's dad, U.S. Army Sgt. Terrence Hinton, who served with 3rd Brigade Combat Team, 25th Infantry Division based in Oahu, Hawaii, died in a military training accident last year.
"He loved doing school activities with Cayleigh," the little girl's mom, Jillian Hinton, said of her beloved husband, Terrence. "He would have loved to take her to a father-daughter dance. We wish he could be here today, but we know that he is looking down on us and loves us."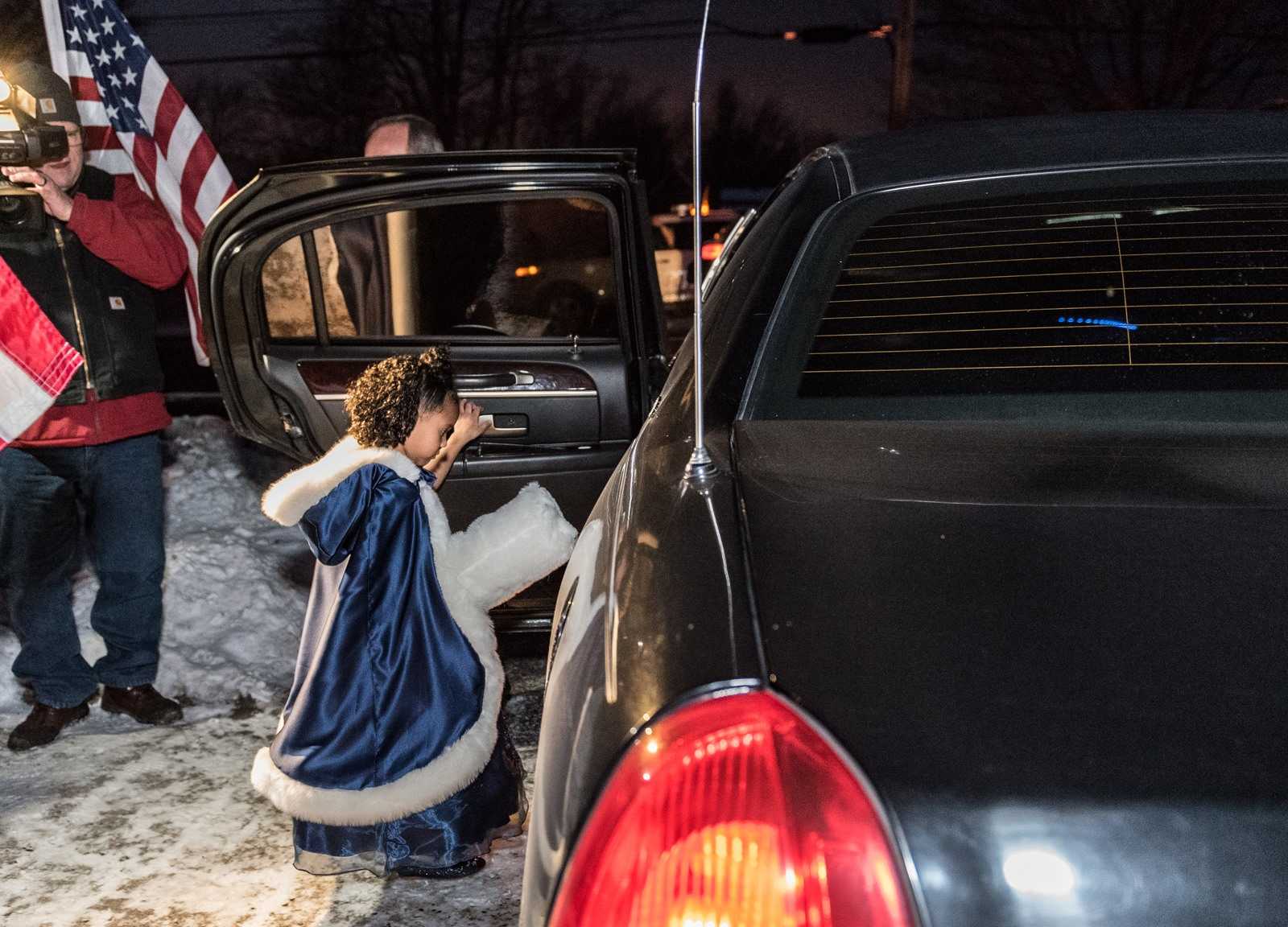 1st Sgt. Joseph Bierbrodt of Sheridan, Illinois, with the 933rd Military Police Company, was honored to step into the 5-year-old's father's shoes to give her a wonderful evening.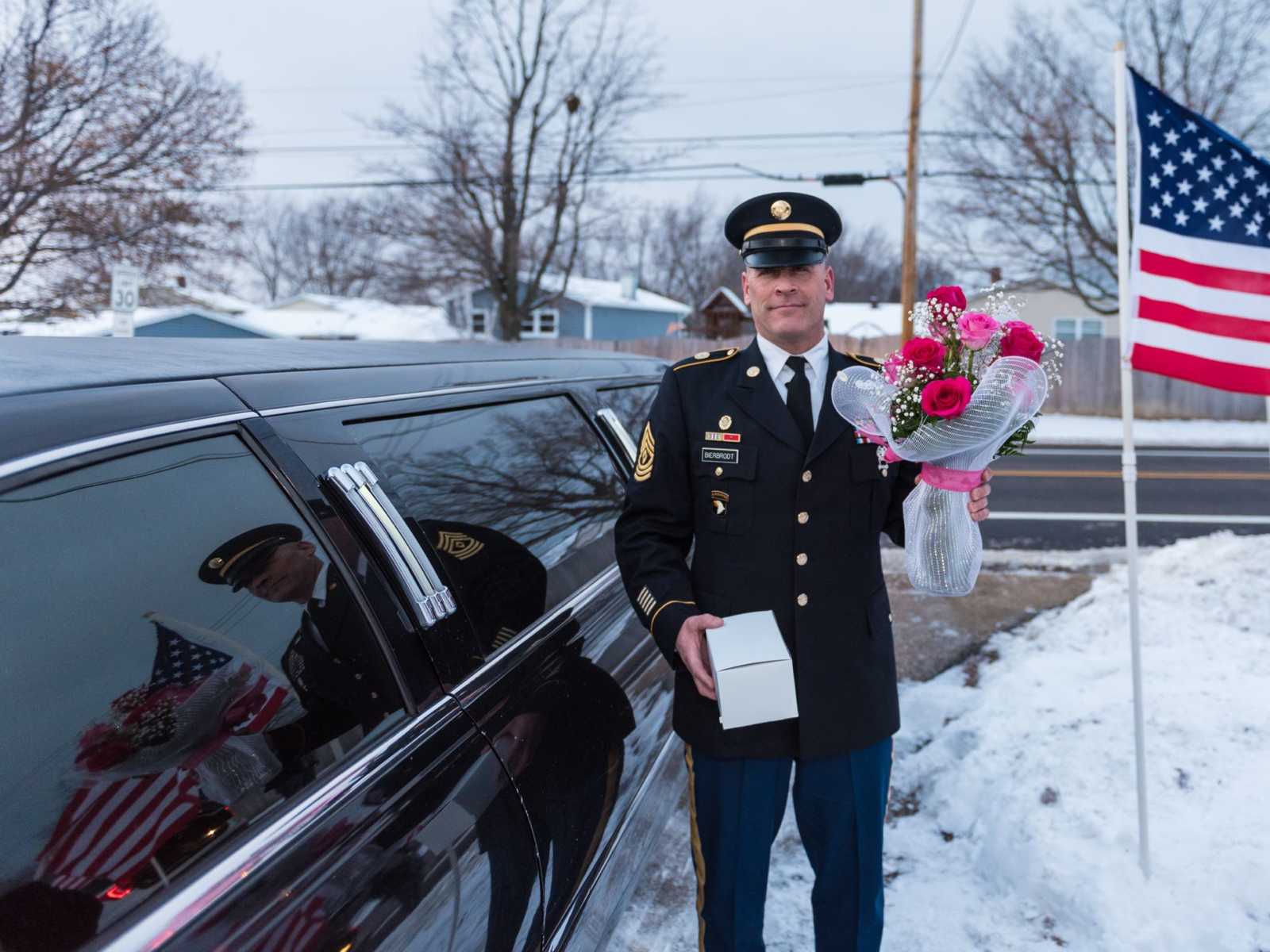 When he arrived on Feb. 7 to pick up his pint-sized date for the big event, Bierbrodt said Cayleigh looked "absolutely beautiful."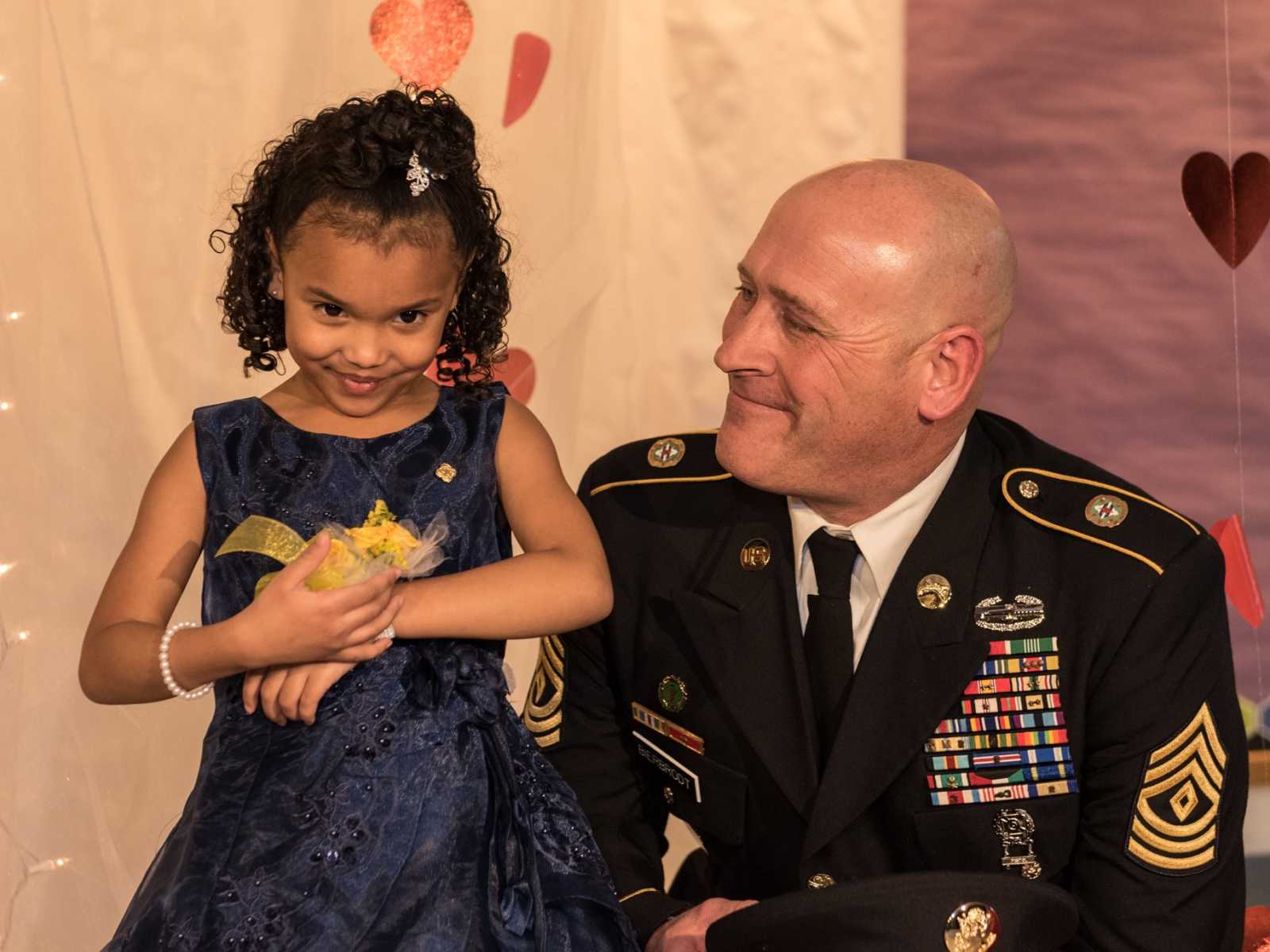 Bierbrodt said his own four children were the reason he was so touched when he heard about Cayleigh. He has taken his daughters to their father-daughter dances and knew this would be a special event for her.
"When I received the request to do this, it touched me," he said. "This is something I felt needed to be done. Military is family to me and as a family we need to be there for each other."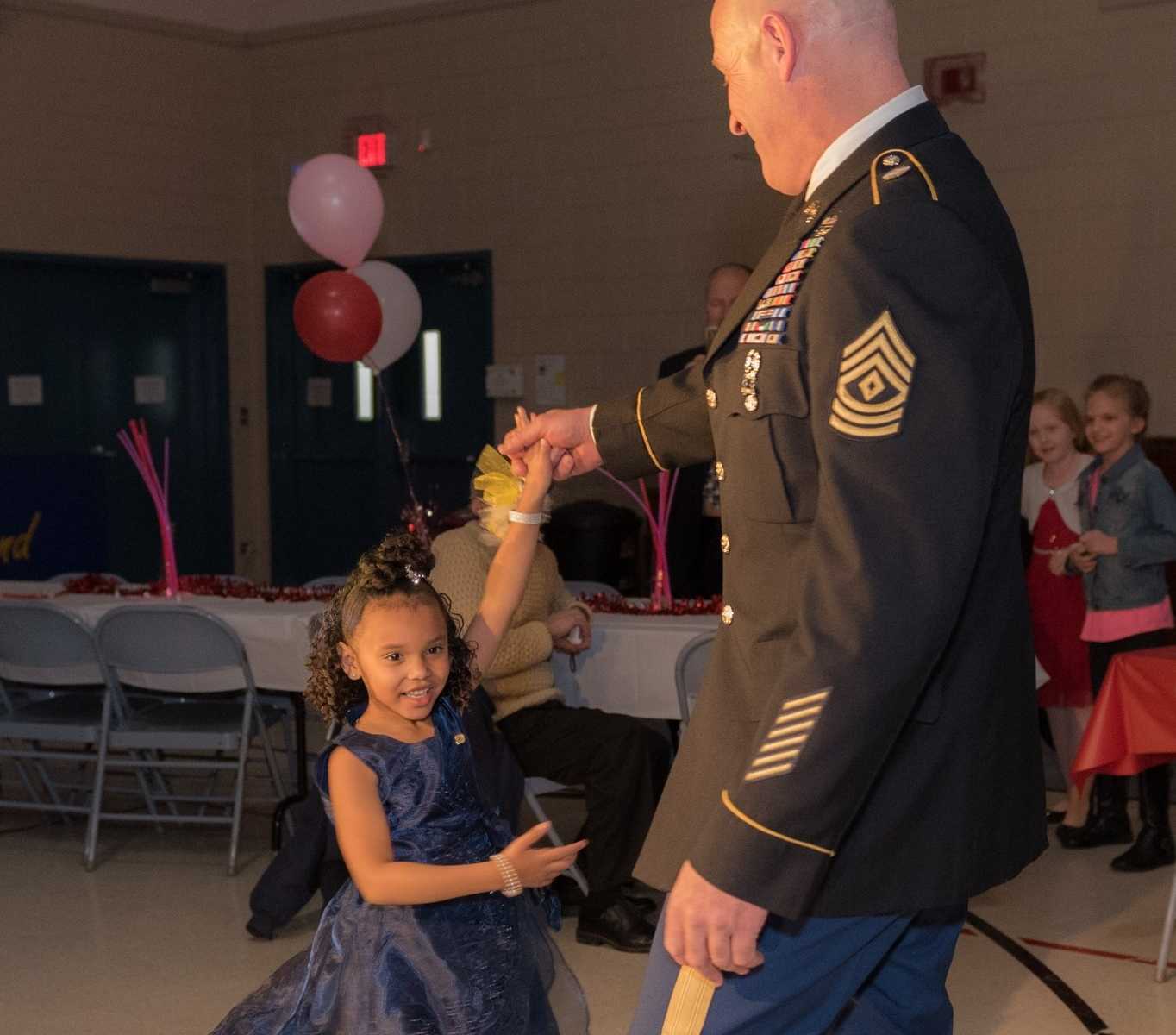 Hinton said her sweet daughter was always "Daddy's little girl" and that he "would have been so thrilled to see Cayleigh in her dress."
"When you're 5 years old everything happens in moments," said Hinton. "I have seen her get excited over and over again tonight and that's what make me so happy. I'm so thankful for all of this."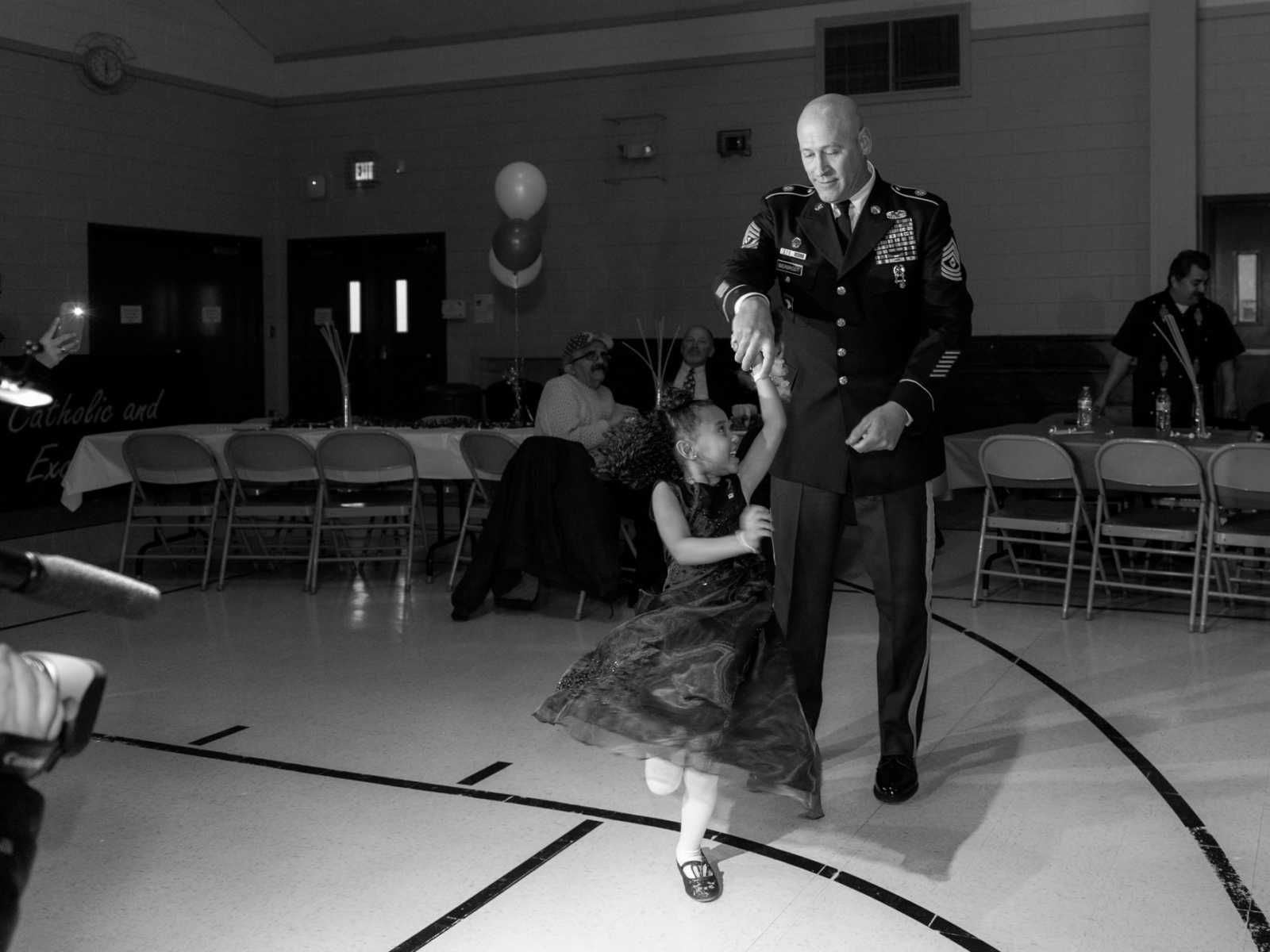 This story was submitted to Love What Matters by the Illinois National Guard. Submit your story here.
Show your love for the active duty heroes around the world. SHARE this story on Facebook.