My Dad's Accident
"I can remember being 4 years old and riding shotgun in my dad's pickup truck with him to work in Lake City. I would make him put Bob Carlisle's tape in and rewind 'Butterfly Kisses' over and over. It was always 'our song.' As I grew up, every night when he tucked me in and prayed with me, we would end it with butterfly kisses, fluttering our eyelashes on each other's cheeks.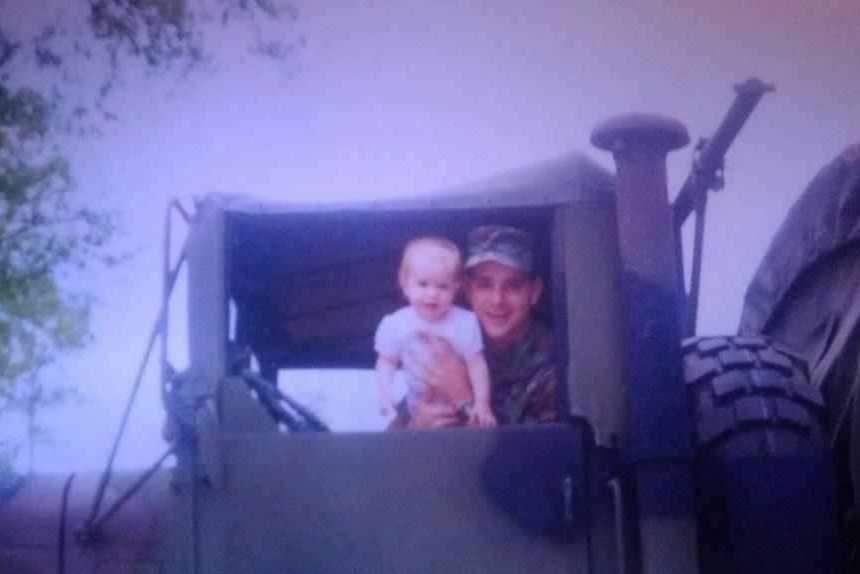 Eventually I became a young woman and my time was consumed with school and friends, but my dad would always remind me I would be 'his little girl.' I never knew how much that meant until I sat beside him in a hospital bed at 21 years old. In that moment, I was a 4-year-old girl again, and my daddy was dying. He had been in an accident.
On November 4, 2012, my dad was riding his motorcycle with his girlfriend when a car crossed the center line and hit them head on. It was on a back road outside of our small town in Florida around dusk. Not many cars travel down this road, so by the grace of God a couple drove by seconds after it happened. My dad was thrown about 30 feet and landed in a ditch. His entire left leg was torn off, his left arm was mangled, and he was bleeding internally due to his pelvis fracturing. The people who found them were truly angels sent by God. The woman, Rhonda, used to be a trauma nurse. When she first saw my dad, she thought he was dead. But after she left him to check on his girlfriend, she heard him begin to yell and realized he was alive! My dad is a retired Army paratrooper. He spent 22 years in the military. He told Rhonda if she didn't get a tourniquet on his leg, he was going to bleed out and die. He told her to take off his belt, but when she pushed on it, he screamed out in pain because of his pelvic fracture. Then Rhonda remembered that in the back of their van was a bungee cord their son didn't take out. They ran and got that and wrapped it around his leg until paramedics arrived.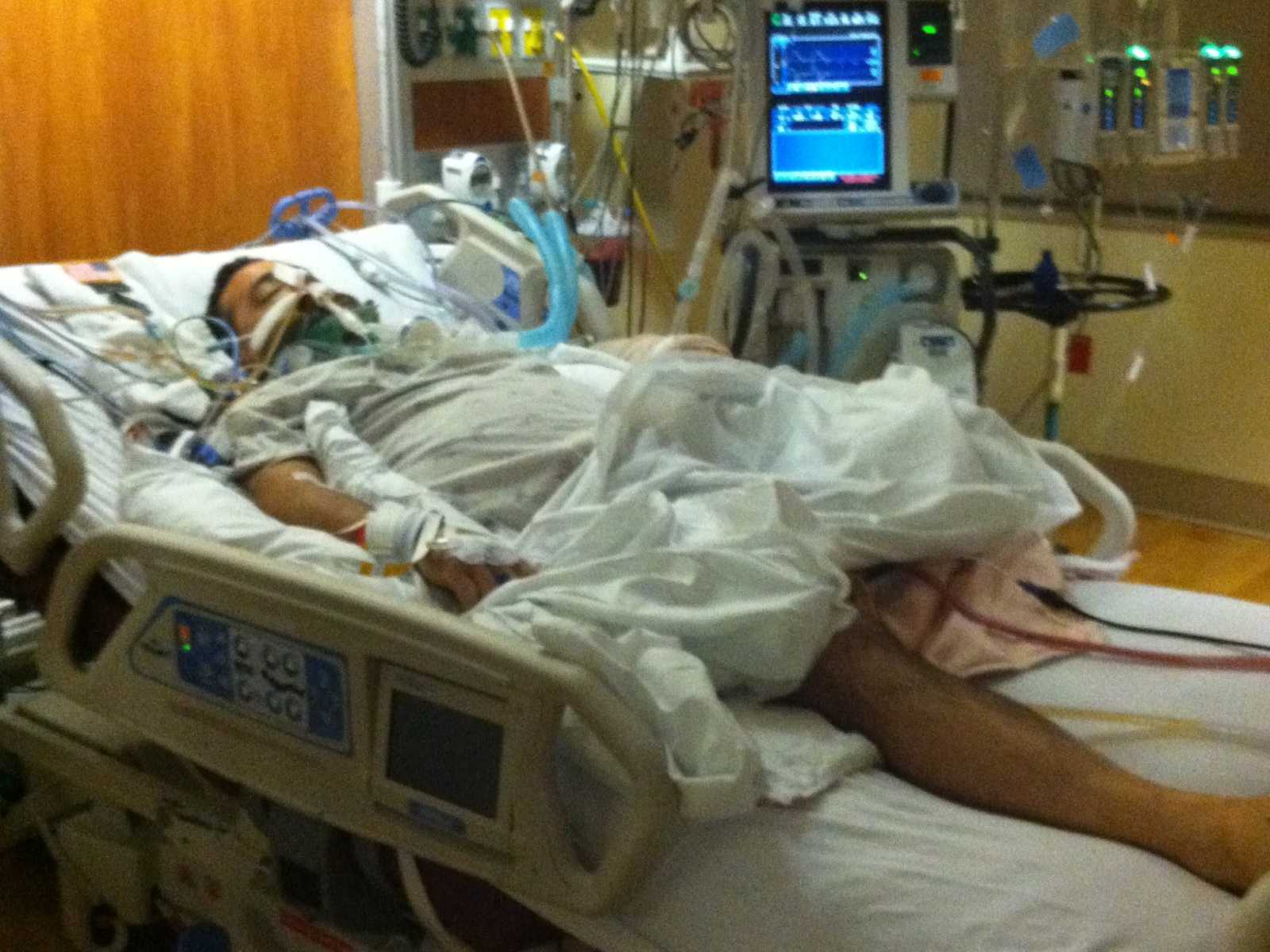 My Dad's Recovery Journey
Throughout this whole ordeal, my dad was conscious. He doesn't remember any of it, but he was awake and talking! The first couple of days, things were touch and go. But after more than nine surgeries, a month and a half in the hospital/rehab and countless prayers, he lived. Medically speaking, the doctors told us they had no clue how he lived. When the femoral artery is severed, they said it takes three minutes or less to bleed out. But God placed the right people at the right time to save his life.
My parents are divorced, and I only have a younger sister who was 14 at the time. At the hospital I had all of these doctors asking me about organ donations, blood transfusions, Do Not Resuscitates, living wills, and all I could think was, 'I'm a child!' But at 21 years old, and my dad's oldest child, these decisions fell on me as an adult. His body was mangled and dismembered, and there I was: his little girl. Sobbing and praying for one more chance to give him butterfly kisses.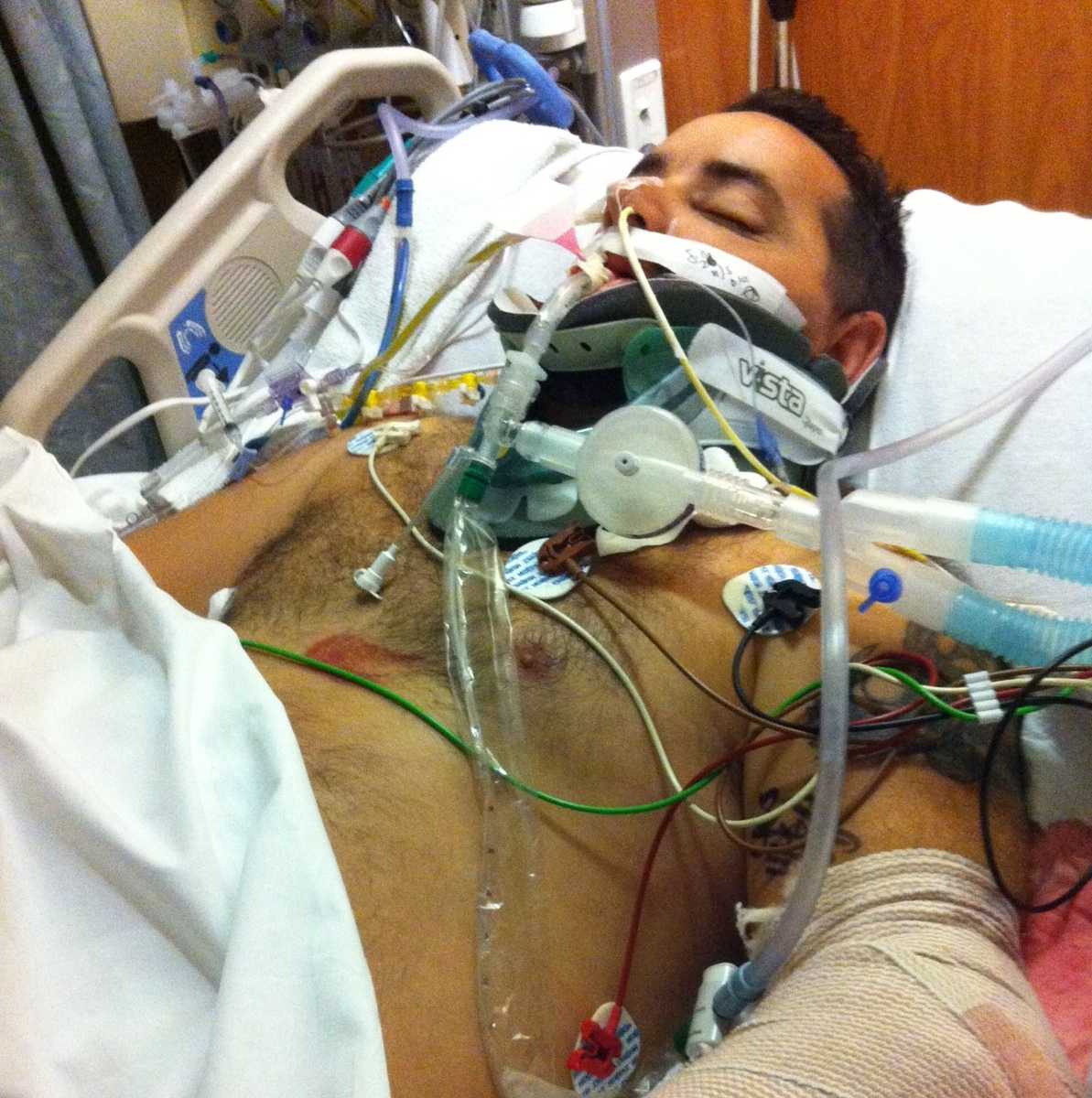 He was in a medically-induced coma for a week, and to say that those days were emotionally and physically exhausting would be an understatement. But those days were also filled with so much hope.
On the day he woke up from his coma, visiting hours were over and I had to leave. Dad couldn't talk due to his throat being sore from the tube down his throat being removed, but he could open his eyes and nod/shake his head. I leaned down and whispered that I was going to give him butterfly kisses. As my wet lashes brushed his cheek, I asked if he could feel them. He closed his eyes, slowly nodded his head, and whispered, 'Yes.'
It was one of the most precious moments of my life. Not only did God allow me to give him butterfly kisses again, but he allowed us to dance to it on my wedding day.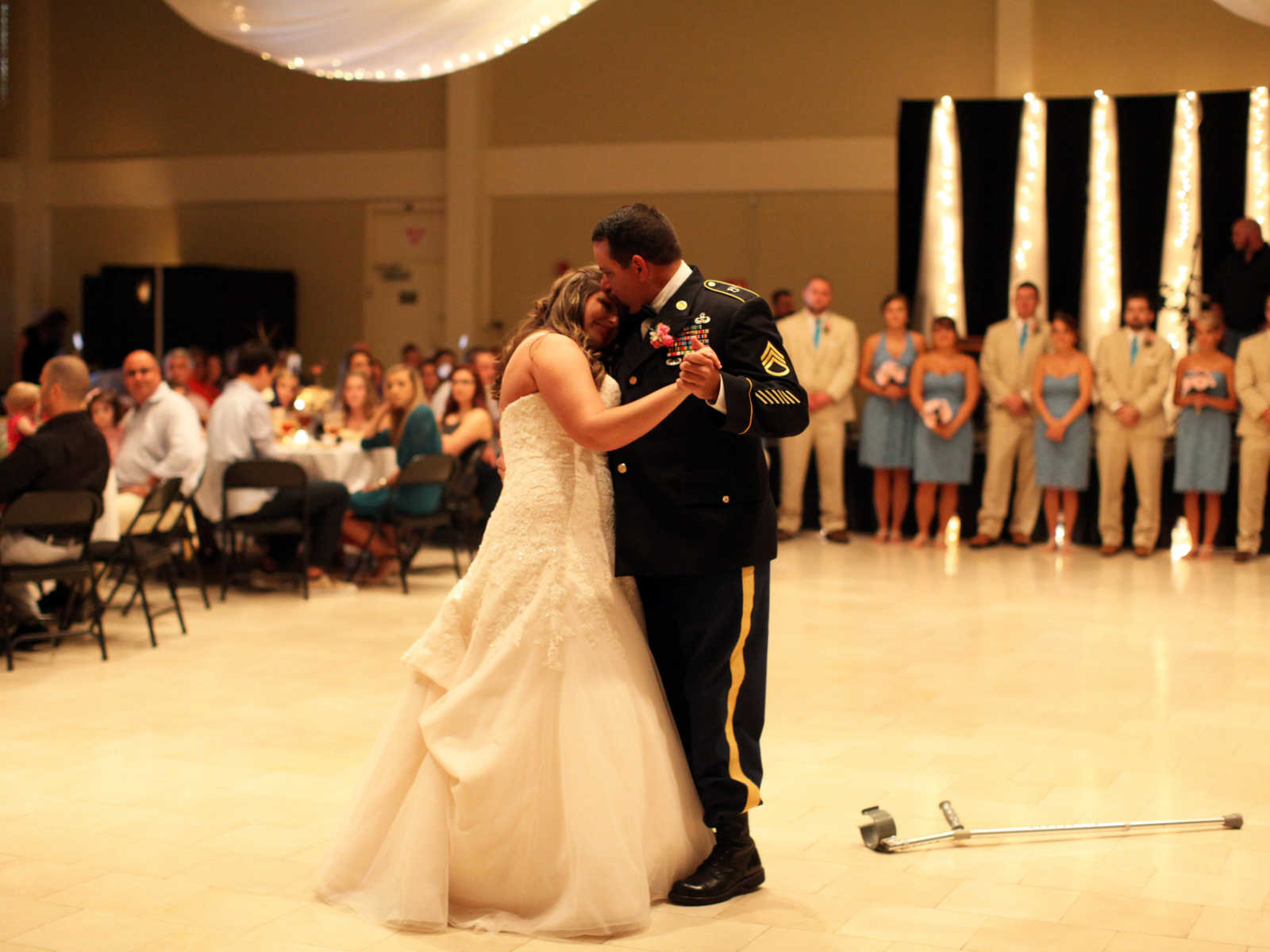 My Wedding Day With My Father
He worked his butt off for a year to be able to walk me down the aisle on my wedding day and dance with me.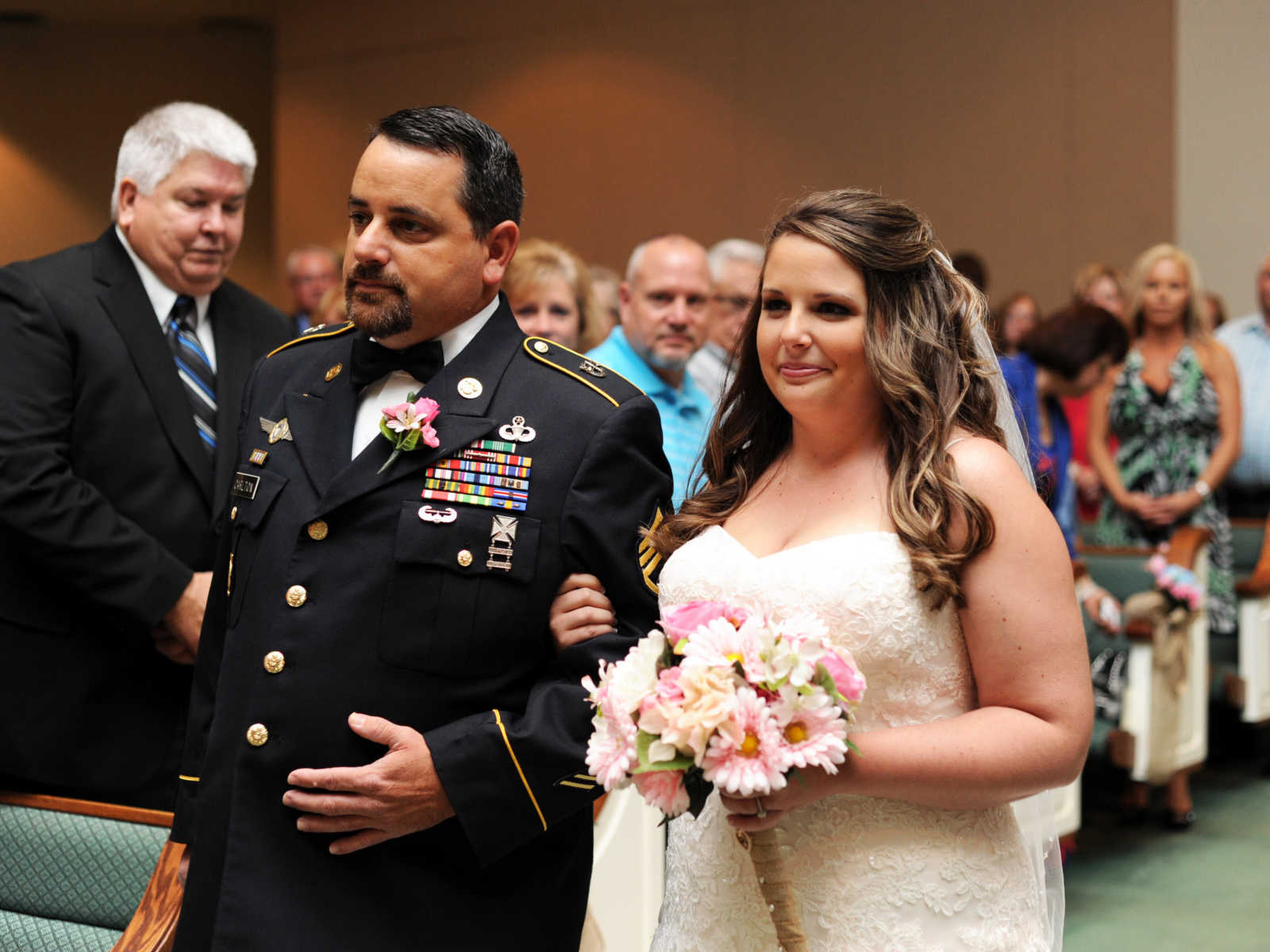 He now works full time and is so active! He doesn't let anything slow him down.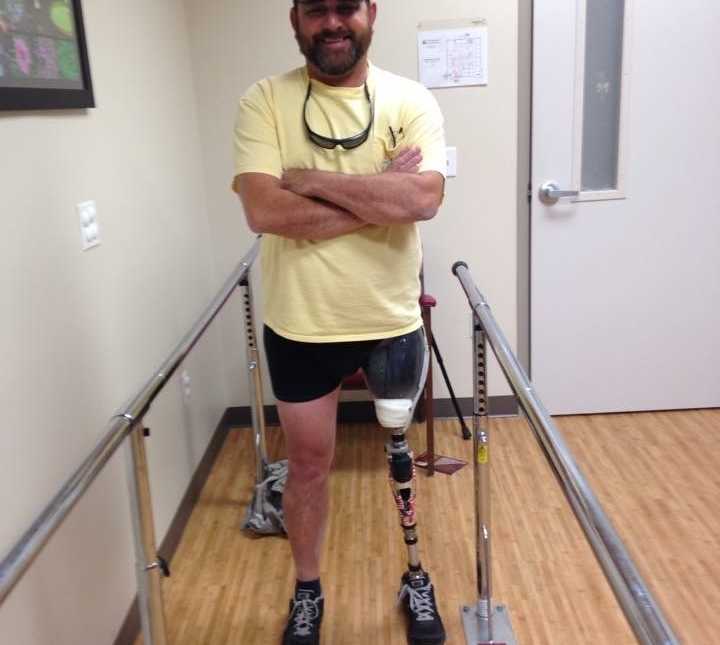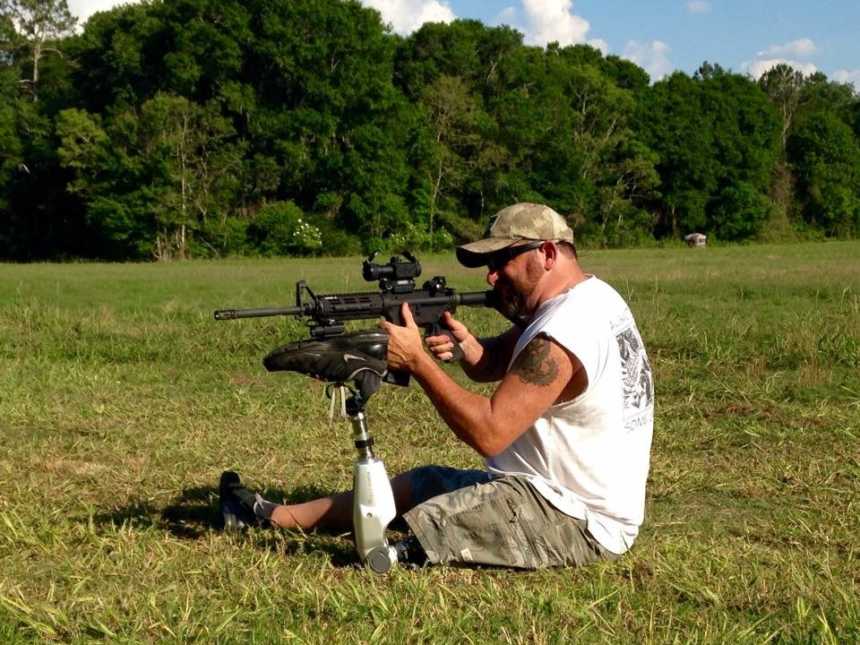 I am thankful to still have my dad, and that he has not sat around and cried 'woe is me,' but he has fought and pushed himself to be better and live his life. I admire his willpower and strength, as well as his unwavering faith.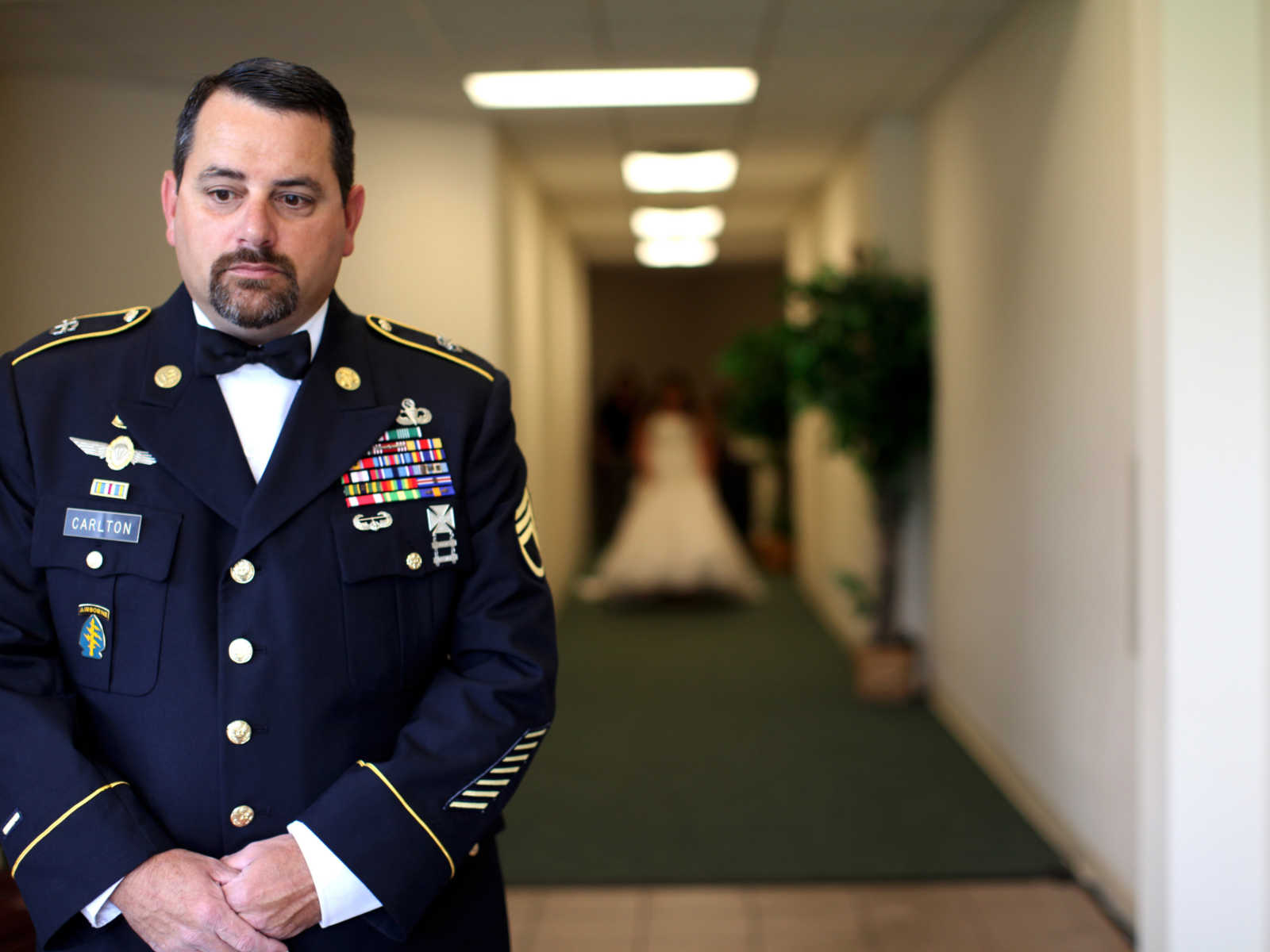 November 4, 2012, was one of the worst nights of my life, but it is also the night that taught me to love what matters most. My dad is one of the strongest people I know, and I cannot imagine what my life would be like without him in it. He is living proof that miracles do still happen, and that what may seem like the end of your life can truly be the beginning.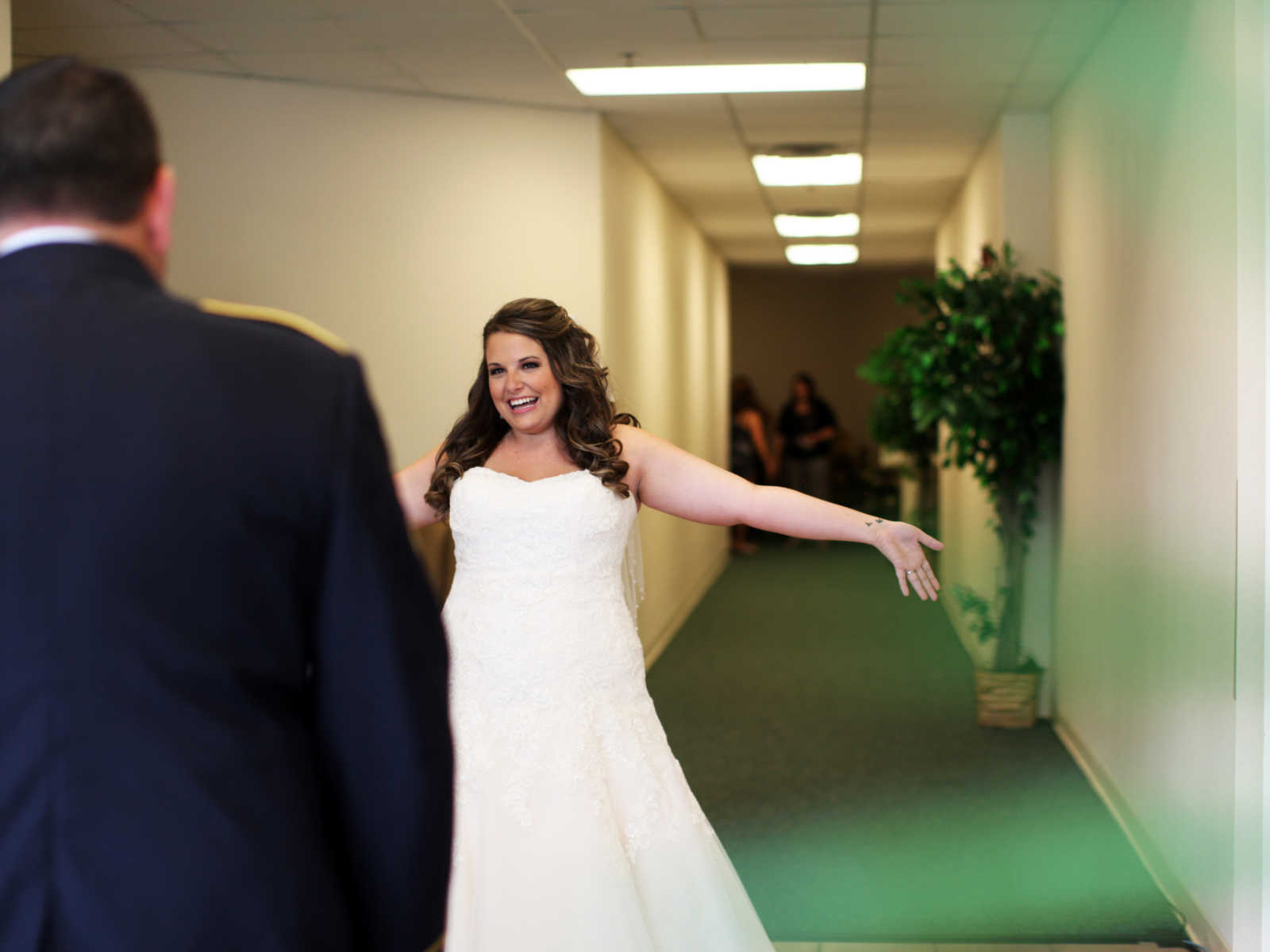 I am proud to call Barry Martin Carlton my daddy! I love you Padre, more than you will ever know."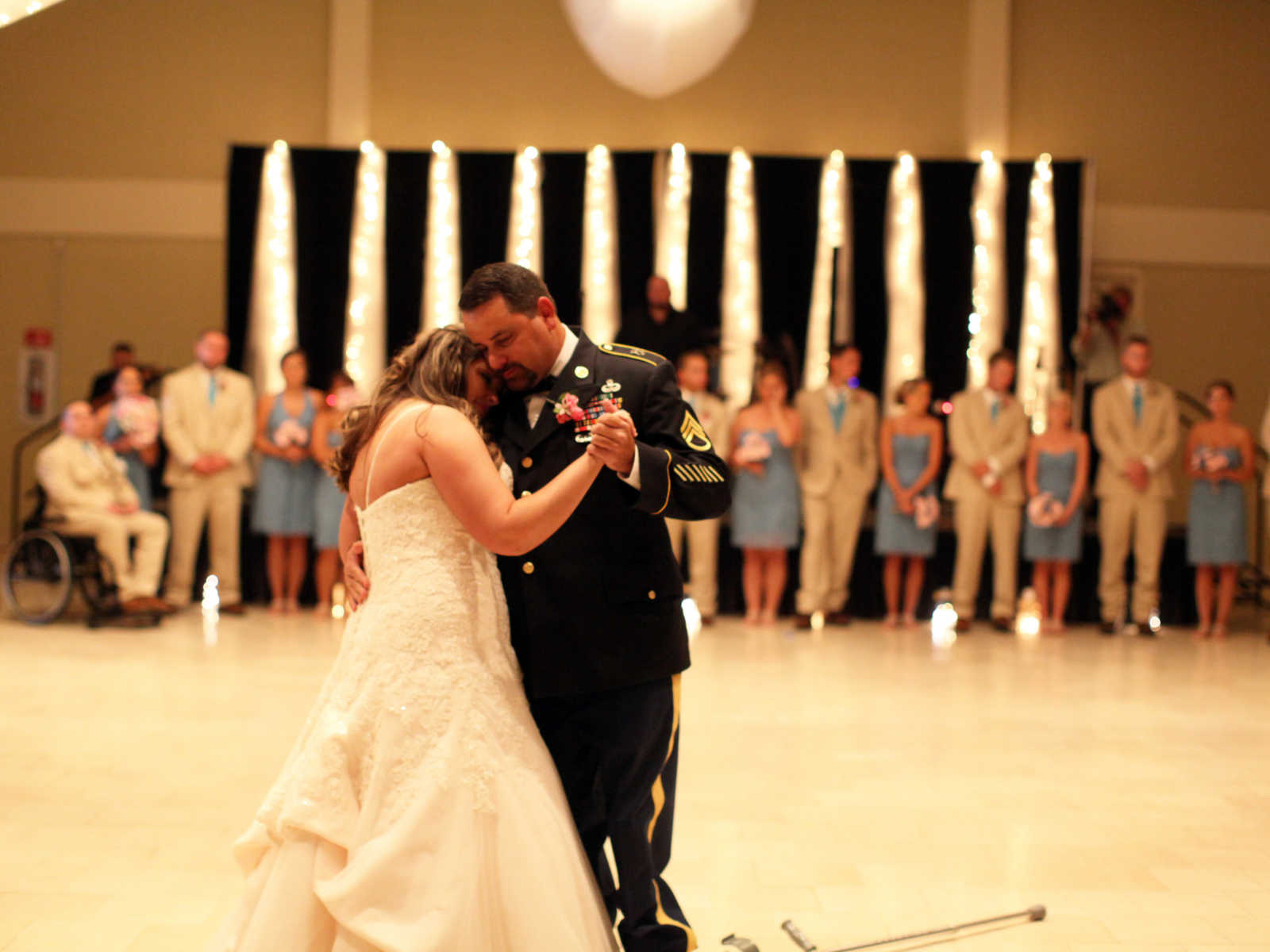 This story was submitted to Love What Matters by Shelby Parmenter, 26, of Starke, Florida. Submit your story here. 
Please SHARE this story on Facebook to encourage others to cherish every moment and love what matters most.