Makayla Noble's senior year of high school looks a lot different now than it did just a few short months ago.
The Texas 17-year-old is a three-time All-American cheerleader who has competed at the sport's highest levels. She was looking forward to continuing her athletic career in college, but on September 20, 2021, her world changed in an instant.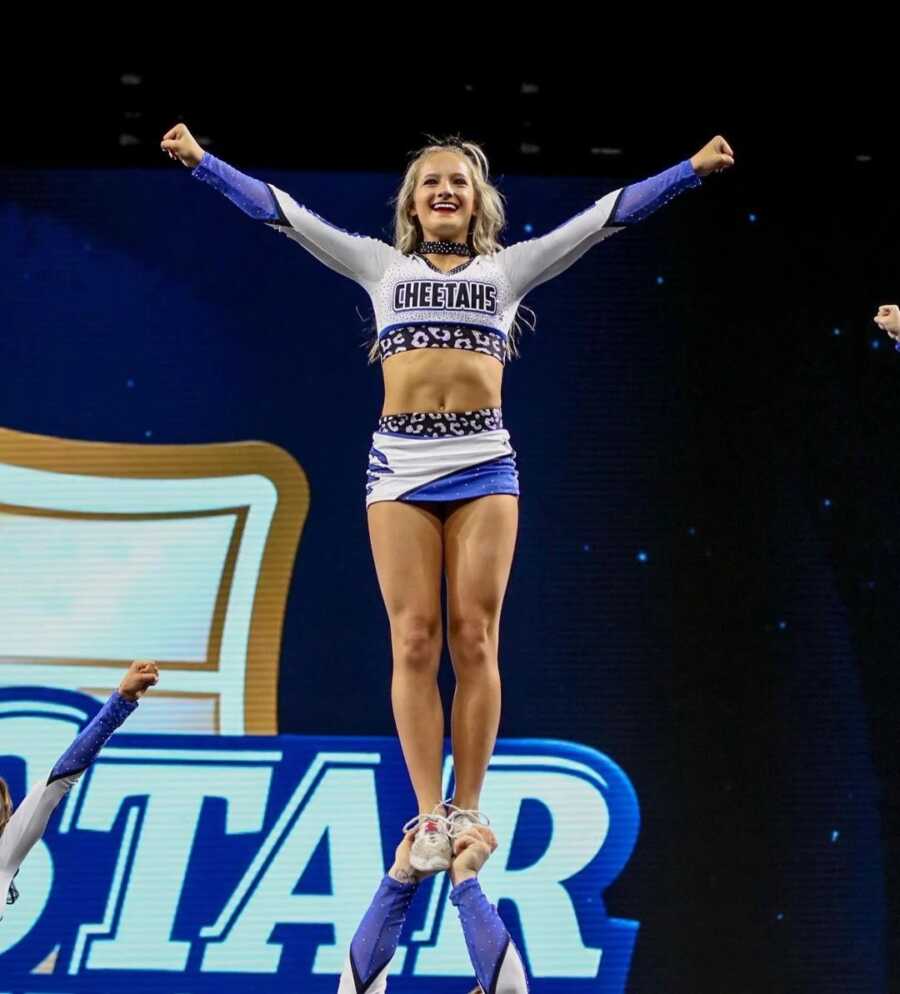 Makayla was practicing for the upcoming homecoming pep rally at a friend's house when one of her flips went awry and she landed directly on her neck and face. She was fully conscious as she lay in the grass and realized that she couldn't feel her arms and legs.
"I knew instantly that I was paralyzed," Makayla said. The teen was rushed to the hospital, where surgeons tried to repair her severed C6 vertebra.
When Makayla awoke, she realized every athlete's worst fear had come true: she was a quadriplegic. Doctors warned her to temper her hopes because most people who suffer this sort of injury never walk again, but Makayla refused to believe them!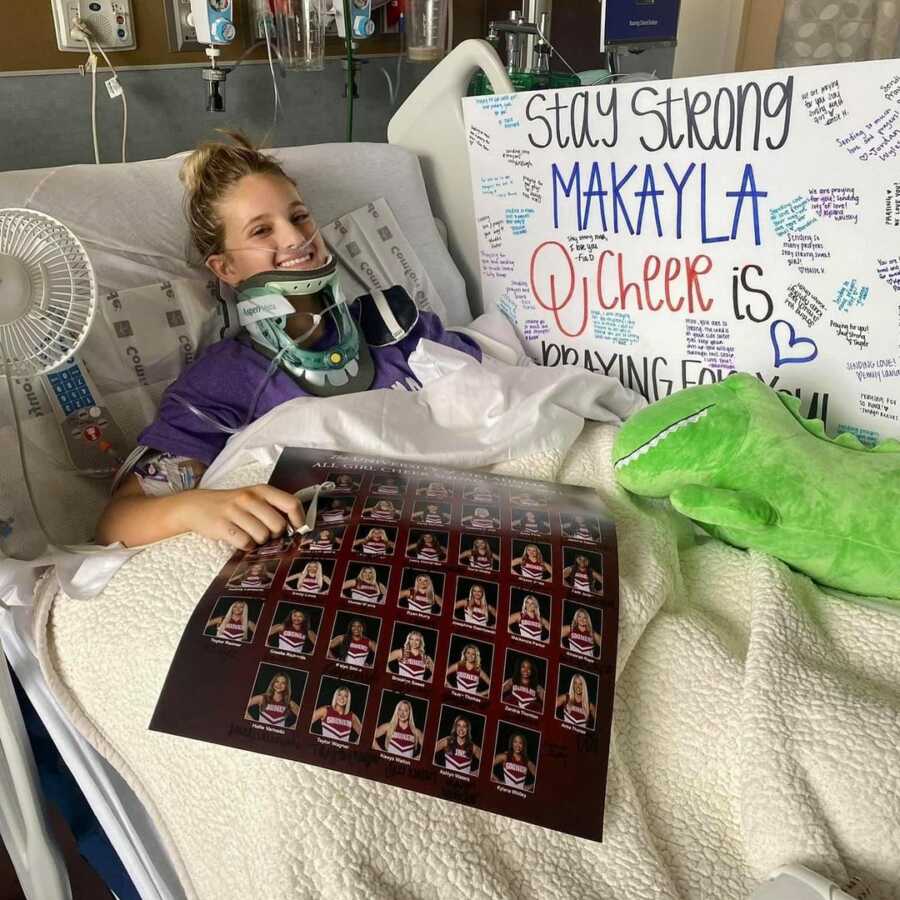 In spite of her devastating prognosis, Makayla never stopped smiling. She said her athleticism has helped her fully commit to her rehabilitation, and she is determined to prove the doctors wrong and get back to walking on her own two feet. She is also hoping to shed more light on what it's like to live with a severe spinal cord injury, so she documents her recovery on social media.
On her YouTube channel, Makayla shares videos with titles like "day in my life as a quadriplegic" and "answering y'all's questions." By sharing her struggles and victories, she hopes to touch the hearts of others who are going through a difficult time in their lives.
"We're all struggling with something," she explained. "Even if I'm able to help one person or a million people, I want to be able to do that."
View this post on Instagram
The entire town of Prosper, Texas has supported Makayla and her family as they learn to live with her condition. Hoping to honor the teen's perseverance and upbeat attitude, the town officially named December 17 "Makayla Noble Day." During this past year's ceremony, she was able to meet the first responders who helped her on the day of her accident to thank them, and they couldn't believe how tough this young lady is after all she's been through.
Her parents, Jen and Greg Noble, aren't surprised to see how deftly Makayla has handled her new reality. They've seen her push herself to new limits all her life, and see this situation as just one more hurdle for her to overcome.
"I believe in her, and I know that if it's up to her, she will put in the hard work and she will do everything physically that she can do to walk again," Jen said.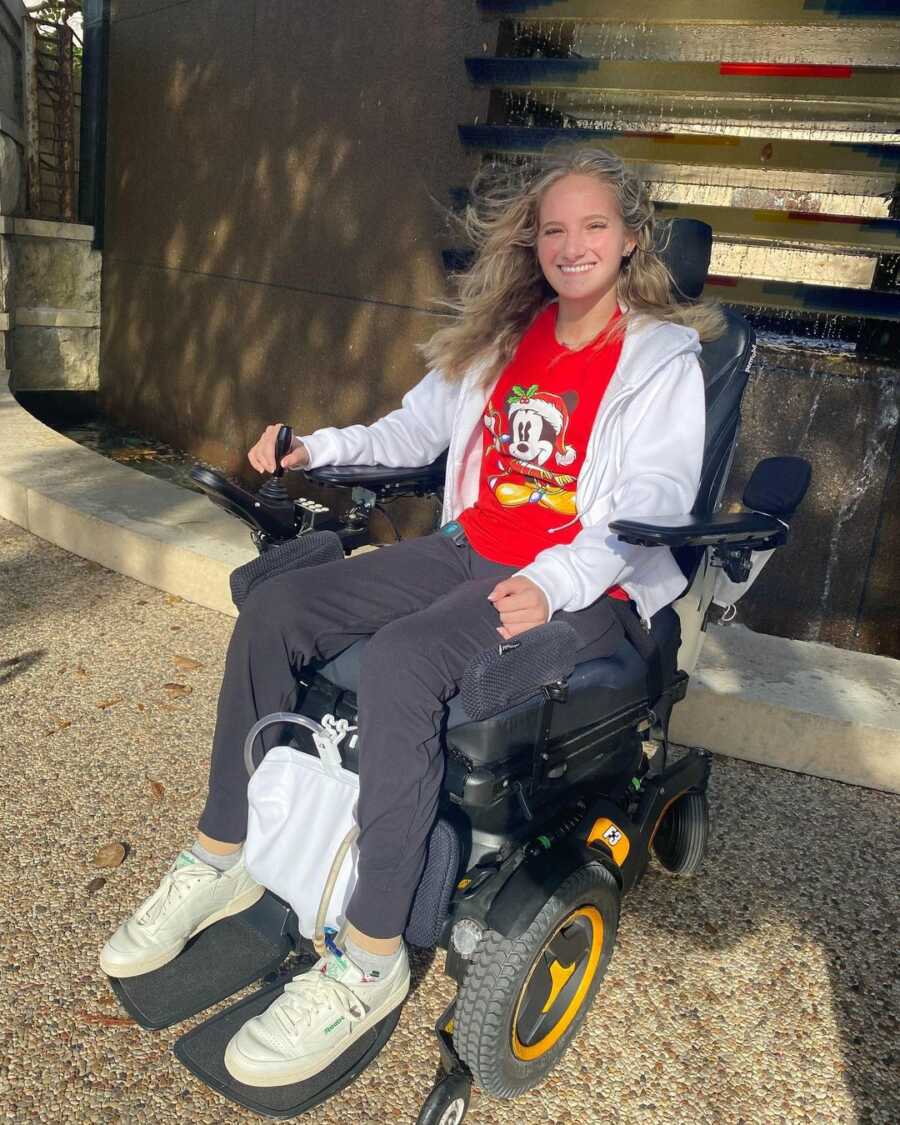 Makayla fully intends to walk again, and in the meantime, she's going to keep on smiling! We have no doubt this intrepid young athlete will beat the odds, and we will be cheering for her every step of the way!
Get a glimpse into Makayla's everyday life in the video below.
This story originally appeared on InspireMore. Submit your own story  to Love What Matters here, and be sure to subscribe to our free email newsletter for our best stories, and YouTube for our best videos.
Read more stories here:
'My children are back home safe.': 4 children rescued from kidnapper after caught running red light
Heroic Dogs Team Up To Save 71-Year-Old Dad Who Collapsed Mid-Hike
'As the hungry boys shrank in view of this 6'5″ giant, the words issued made my day. 'Y'all want a slushie? Come on up here, let's get you something.': Stranger shares act of kindness in Taco Bell
'Step Up For Your Neighbors.': Kind Teen, Kroger Employee Helps Elderly Man Who Can't Afford All His Groceries
Help us show heroes are everywhere. SHARE this story on Facebook with family and friends.