"When I became a mom, I imagined the days my house would become messy, covered in little handprints, and hearing my son say 'momma' for the first time.
Little did I know that wouldn't be our life.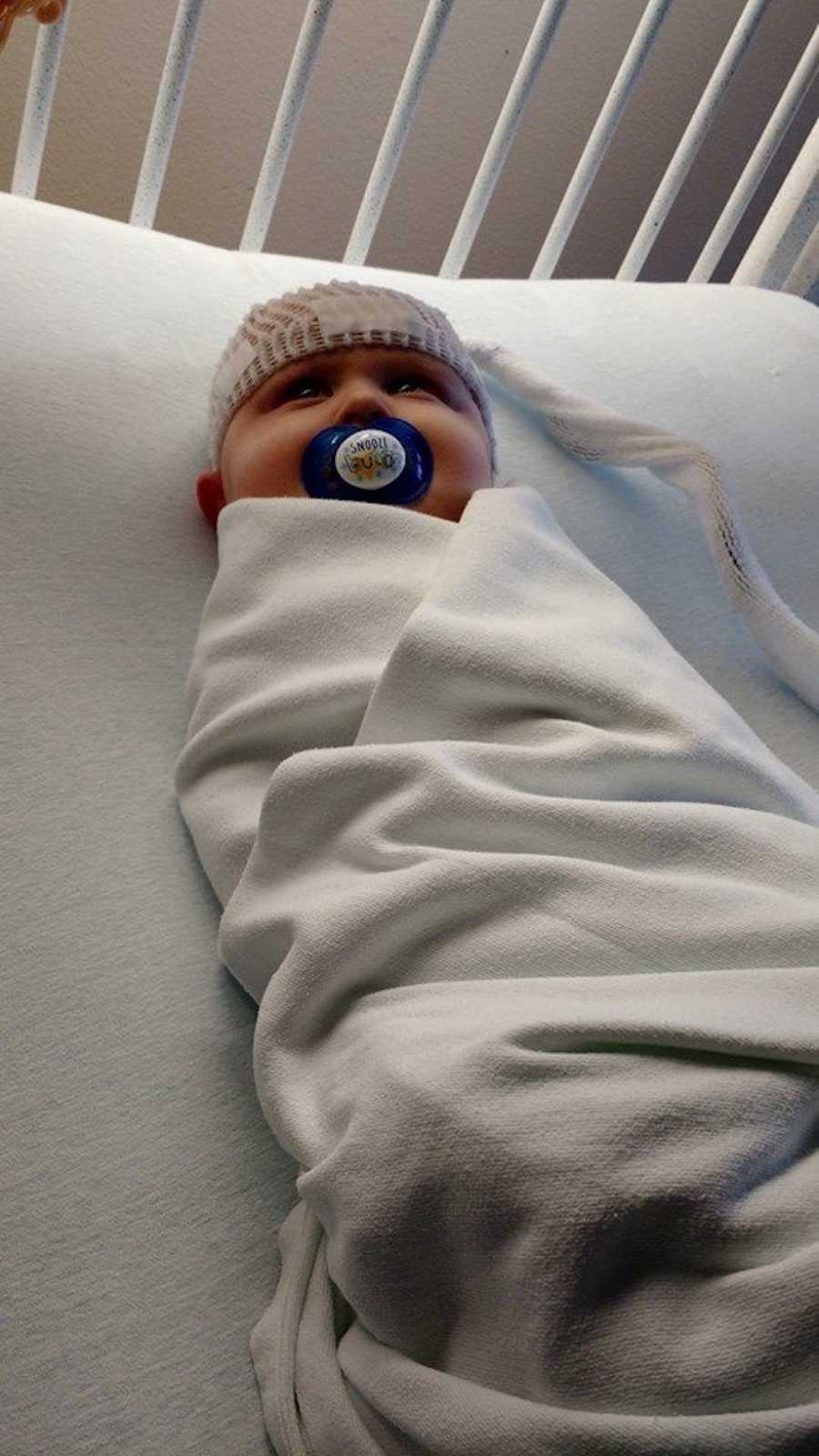 At around 6 weeks old, I started to notice things about my son that didn't seem quite right. First, it was the crossing of the eyes. At first, I thought he had crossed eyes like I did. I also noticed a weird bump on his lower back and I took that as he was just growing. Over the next few months, the eye-crossing became rolling and the once small bump on his back started to grow even bigger.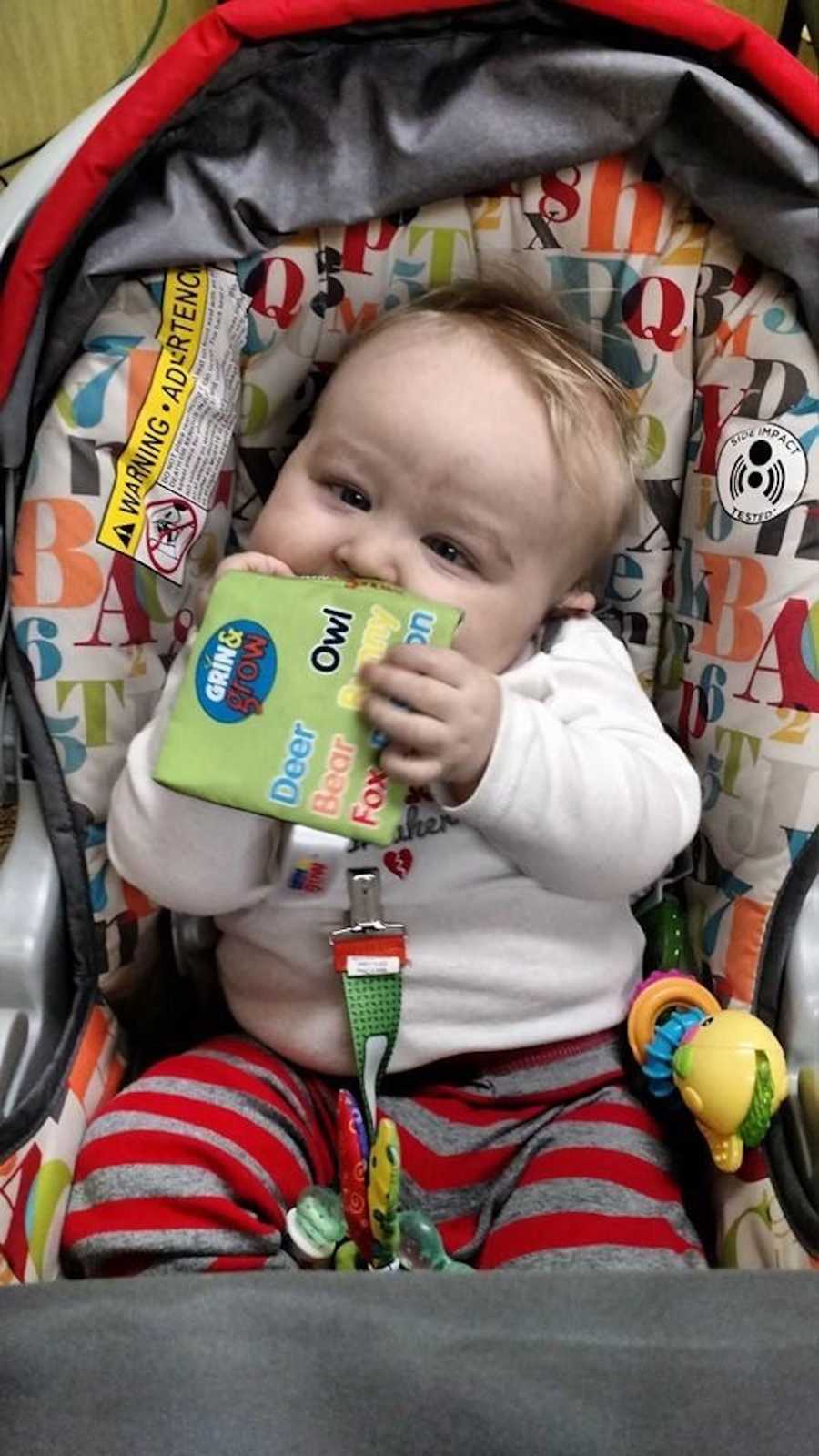 By the time Gaven was 4 months old, the eye-crossing and rolling were happening 50 to 100 times a day. And as for that 'bump,' it wasn't getting any smaller.
In June of 2015, Gaven was almost 4 1/2 months old and I had just watched him have the biggest 'crossing/rolling' of the eyes right in front of me. By this point, I was very convinced my son was having seizures. I remember rushing him to the ER. The doctor could see something wasn't quite right so he decided to ship us by ambulance to another hospital, one that was more equipped for children.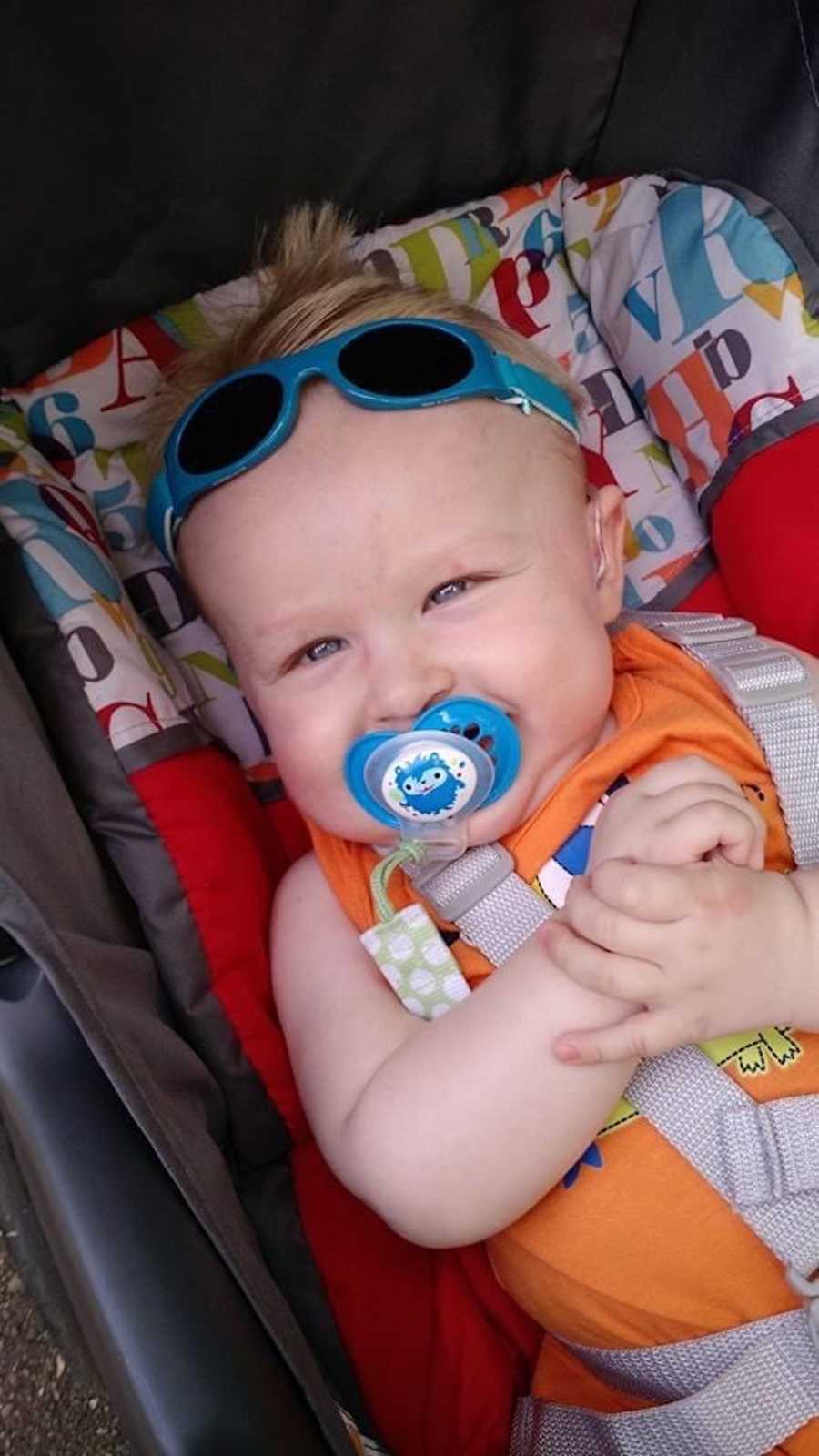 Upon arriving, I remember being just terrified. I didn't understand why this was happening to my baby and why couldn't it stop! After what seemed like forever, multiple tests, and an EEG, a whole team of doctors came into my son's room.
'Your son has infantile scoliosis/kyphosis,' the doctors began to say. 'We can also see he is having some kind of weird eye movements but the video EEG isn't picking anything up.'
What the heck is scoliosis/kyphosis? I couldn't even pronounce the darn words. 'How did this happen? Why isn't the EEG picking anything up if you can clearly see something isn't right?' I was frustrated, overwhelmed yet thankful I wasn't 'that crazy new mom.' I knew something wasn't right. 'So what now? Where do we go from here? How does this affect my son's life?'
After talking with my son's doctors and coming up with a plan, I remember feeling a bit better but still confused about the whole eye-rolling/crossing. I was told to just watch them and if they got worse, to come back to him.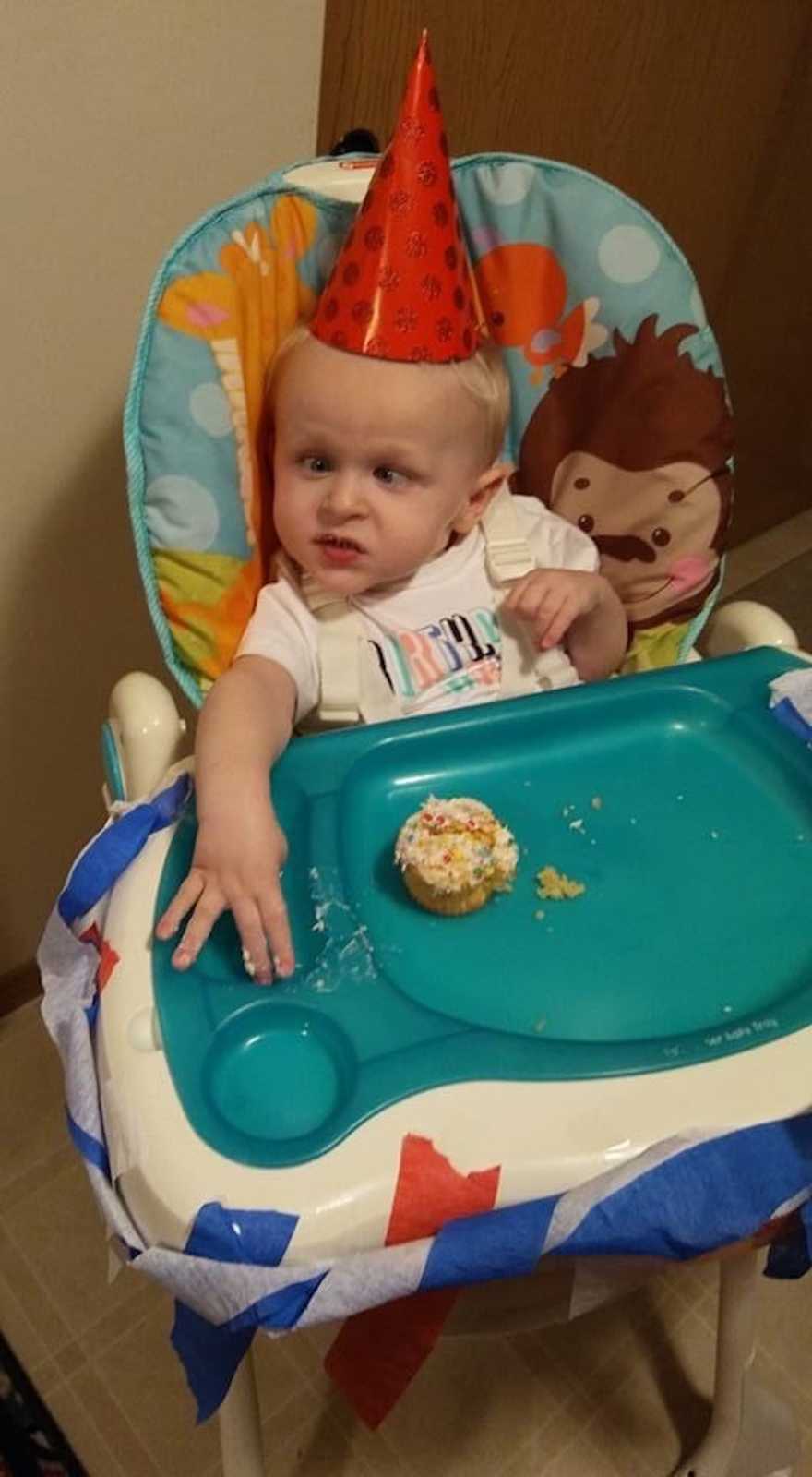 A few months later, when Gaven was nearly 7 months old, the episodes weren't getting any better. They were getting worse and now all my sweet boy did was cry. All day, every day, sometimes for 16 to 18 hrs. He never stopped no matter what I did.
After two weeks of crying, I finally decided to take Gaven into the ER. After some evaluation, the nice ER doctor told me my son was teething or possibly having a growth spurt. Okay, I could understand all that crying from being uncomfortable from teething but a growth spurt, no way. Not at his age. I've heard of older kids having growing pains but not babies. Whatever, I was gonna do what the doctor had recommended for teething.
Little did I know, I would be going back to that very same ER a few days later, this time to be told my son could possibly have a UTI. His blood work and urine test came back all normal. No UTI.
'Your son must be teething. Maybe a growth spurt.' I remember hearing those darn words come out of yet another ER doctor's mouth.
By this point, I knew there was no way a 7-month-old baby would cry for 16 to 18 hours a day for any of those things, and for weeks. I started to become hopeless and beyond frustrated.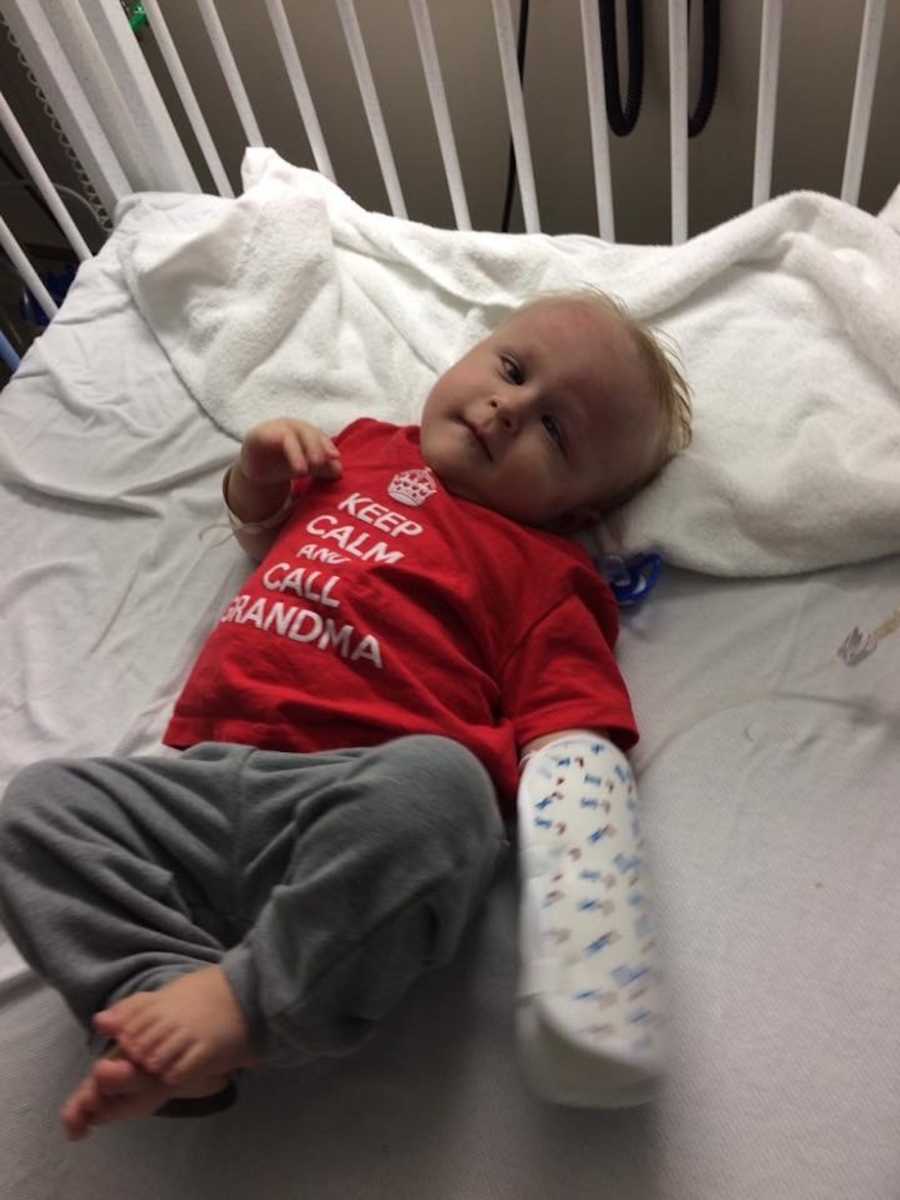 A few days later, I decided that going to my local Urgent Care was my last hope. I remember the doctor walking into our room and begging him, with tears running down my face for help, even before he had a chance to speak. He glanced at my son's chart, looked up and me, and said, 'I know I shouldn't be saying this but, this is above my pay. I'm going to go get you in to see the best pediatrician we have here.' And that's exactly what he did. It wasn't even a few minutes later and we were upstairs. For over an hour, this doctor just watched my son while listening to every concern I had.
Little did I know, it would be the very next day. My mom came with me for support. After much talk and going over Gaven's 7 months of life, she scheduled an outpatient EEG for the very next day. I had all the feelings that day. I prayed for God to give us something. After a 90 min EGG, waiting for what seemed like a lifetime. Doctor Champbell came into our room. 'I can see something on here and we would like to keep Gaven for further testing.'
I remember running into her arms and saying, 'Thank you. Thank you for finding something.'
Over the next week, my son had more tests run than I can honestly remember. Little by little, I began to have hope and faith again.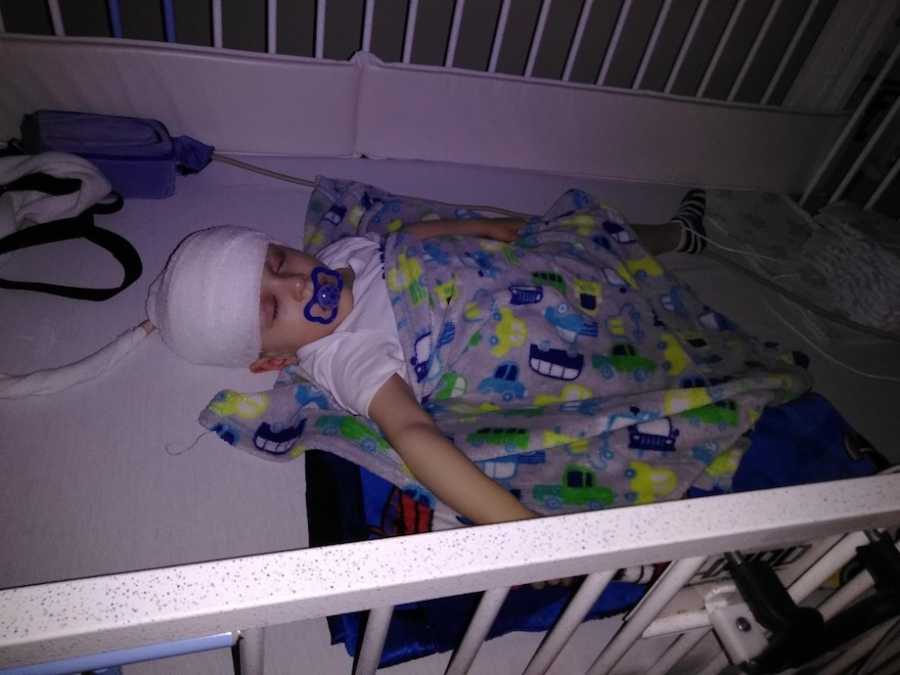 'Your son has what we would call a neurodegenerative disease. Something isn't right in his brain and that's why he's having the issues he's having.'
'How? Why? What does this mean? Will he die from this?' I couldn't believe what the doctors were telling me about my baby.
By the end of this hospital stay, my son would be coming home with multiple medications, weekly doctor appointments, and still unanswered questions.
I want to tell you that over the next few months, Gaven got better, but it wasn't the case. By the time Gaven was a year old, he had multiple hospital stays, hundreds of test run, a muscle biopsy, genetic testing, and still not very many answers.
At 13 months old, I was watching my son die before my very eyes. I just couldn't understand why this was all happening. By this point, Gaven had to have a feeding tube put in because he was unable to nurse anymore and couldn't take a bottle. Yet again, our lives were changing and we still didn't have answers.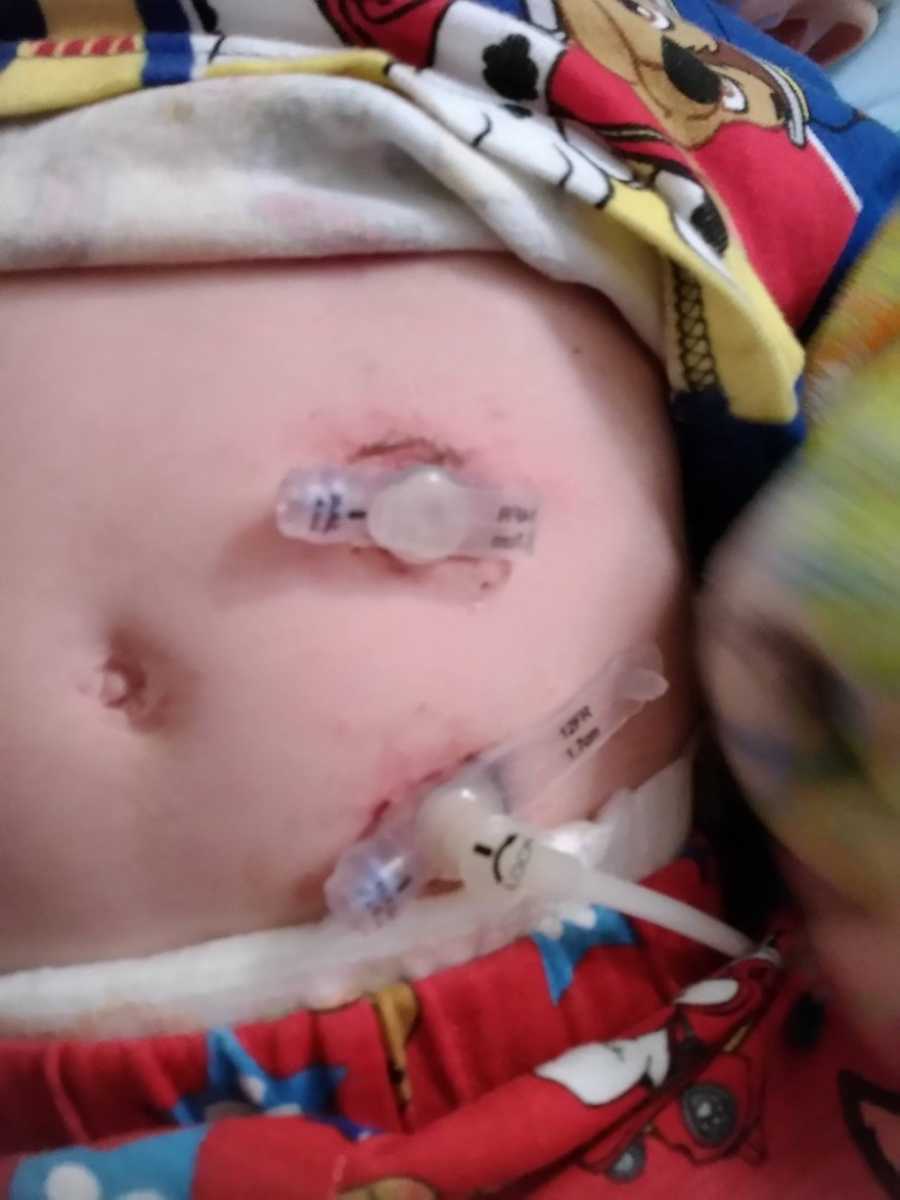 Days came and went, weeks passed us by, then months, and still nothing. I was watching my boy, who once could hold a rattle, lose that ability. The plus side of this whole thing was he was starting to smile more and more. Gosh, I had missed his beautiful smile. The seizures weren't by the hundreds anymore and we had finally found what would be our new 'normal.' I learned to grieve over the fact my precious boy wouldn't be able to do the 'typical' things most children would do. There was a chance my son would die at a very young age.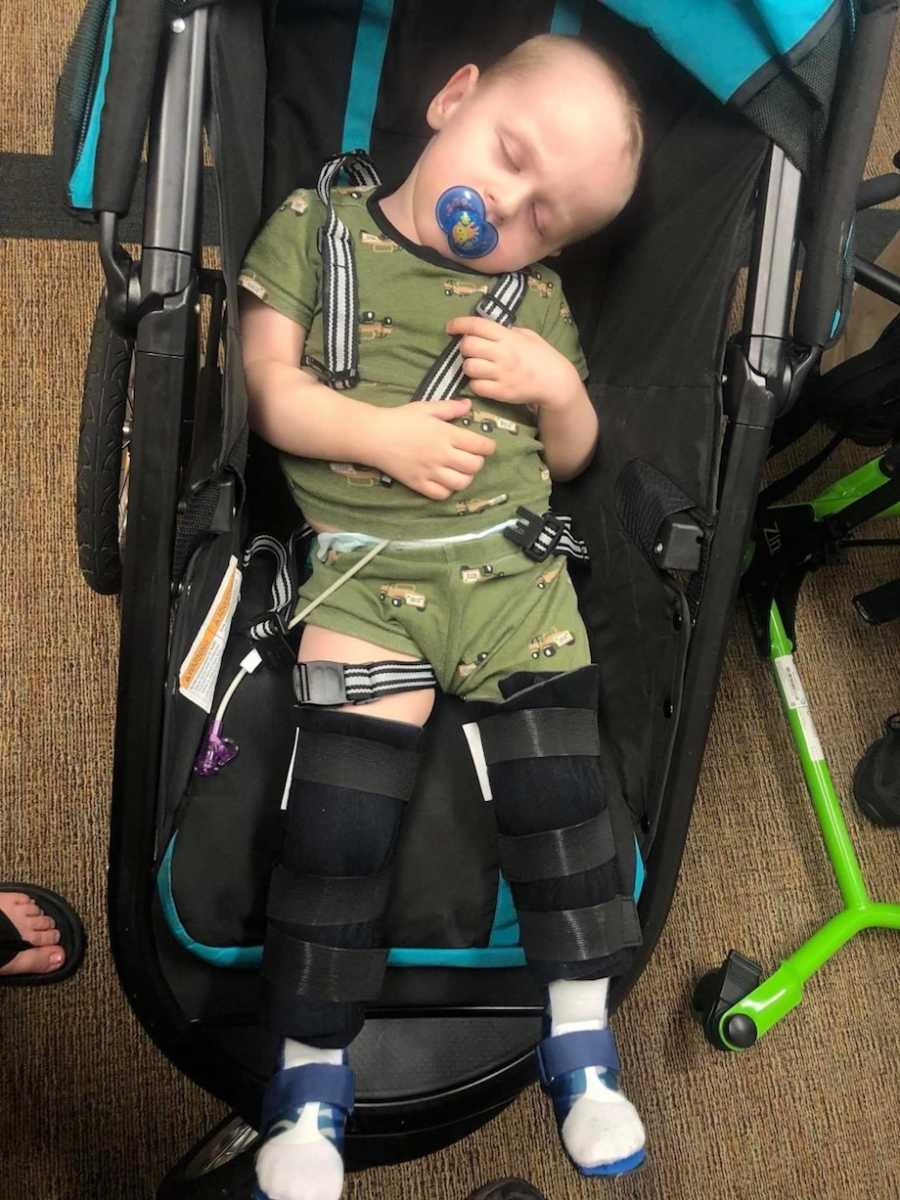 Over the next 4 years, Gaven would have a total of 16 hospital stays and 15 surgeries/procedures. Thousands more test run, multiple genetic testing, hours & hours of therapy appointments. Hundreds of doctors' appointments, some of which took us to Mayo Clinic in Minnesota and all the way out to Boston. All to be told, 'Your son has an extremely rare neurodegenerative disease. He could be the first of his kind.'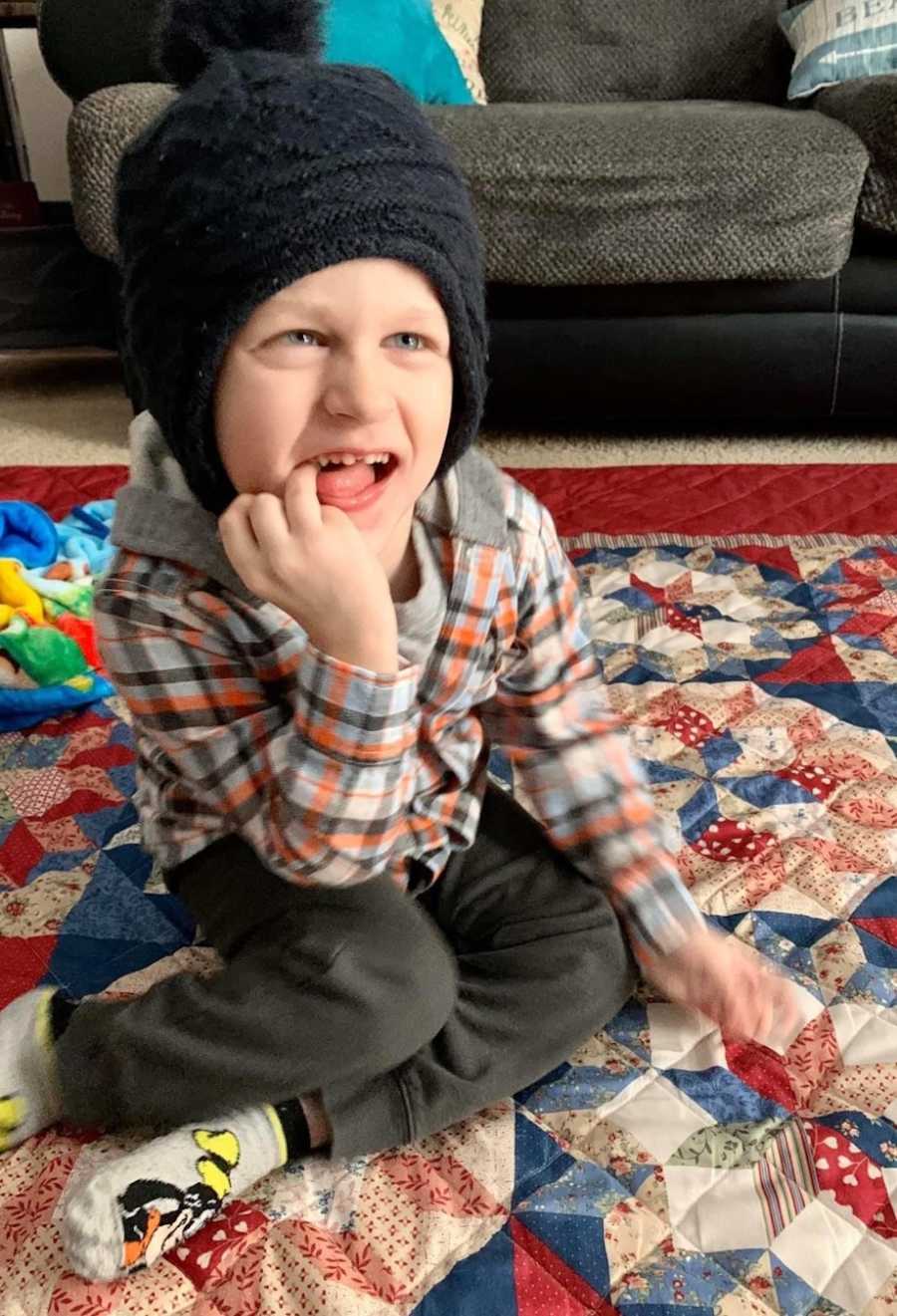 I was told my son would never talk, walk sit up, crawl, or even roll. We didn't think he'd make it to his second birthday. We just celebrated his 5th Birthday this past February. He is now, rolling everywhere, and sitting up like a champ.
What his future has in store, no one really knows.
His father and I will continue to do what we always have, love him unconditionally and give him the best life. It's not always easy. And as Gaven is getting bigger, new worries arise but I know we will be okay.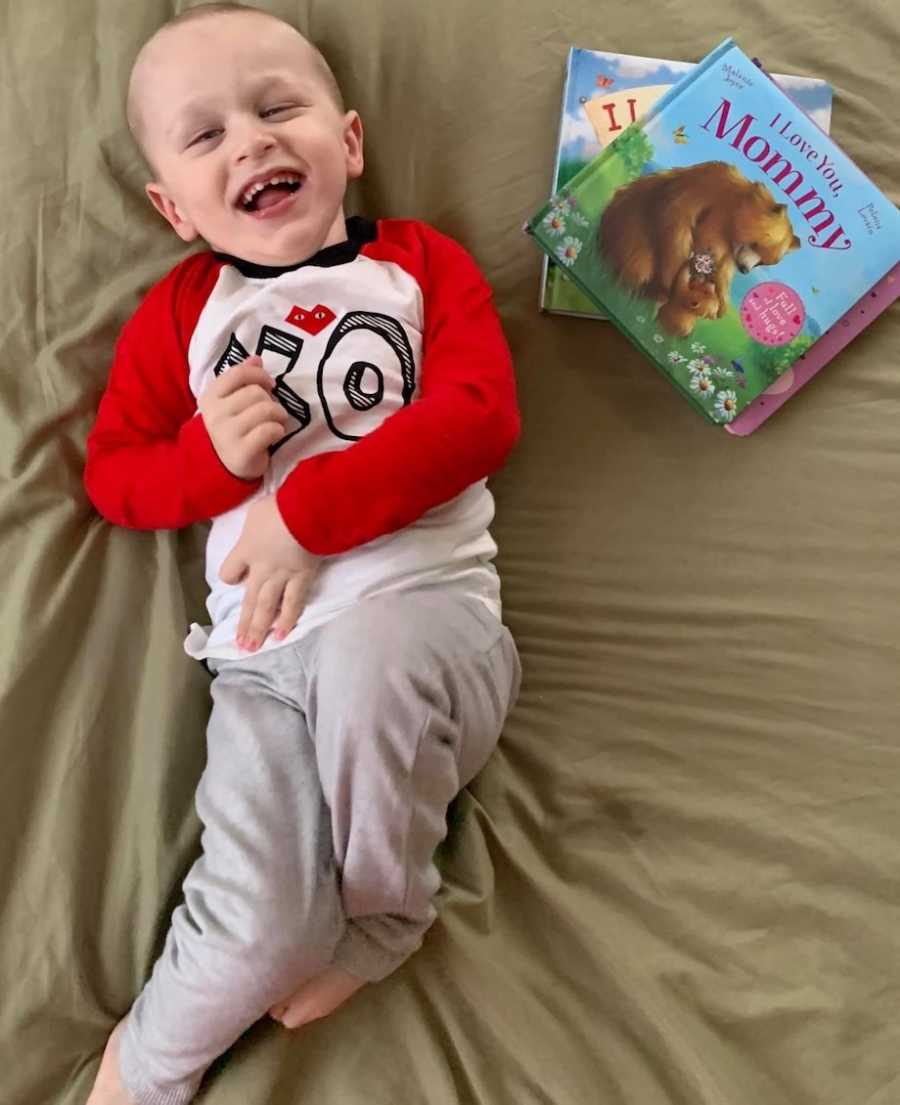 Miracles happen every day, I know this to be true as I watch my son grow and accomplish new things every day.
Listen to your gut and if you feel you need a second or third opinion, just do it. It saved my son's life!"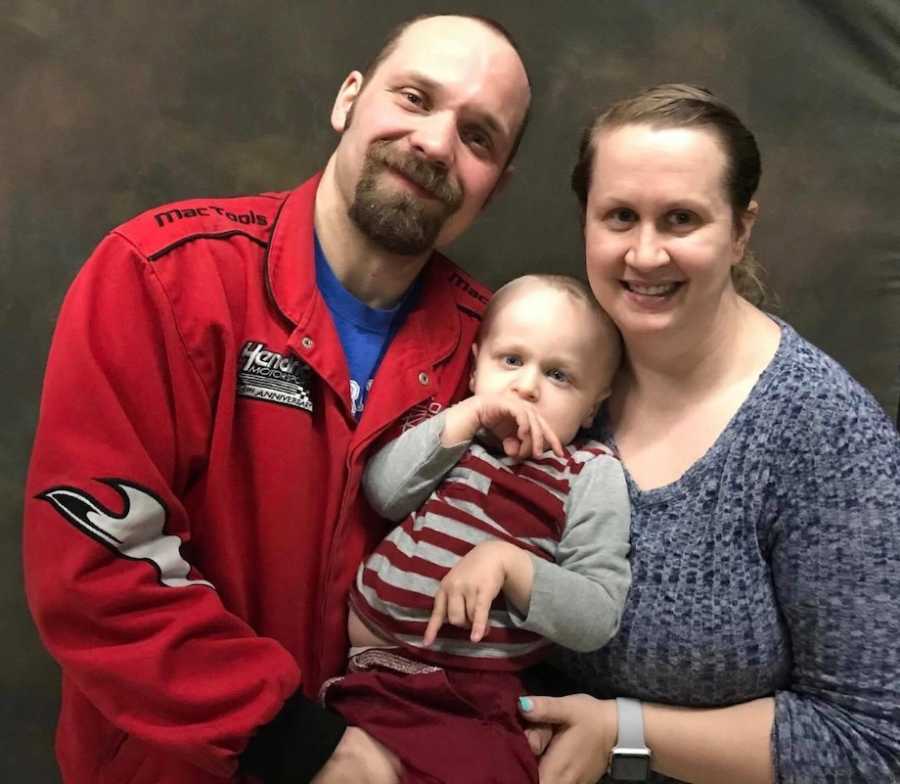 This story was submitted to Love What Matters by Felicia from Stevens Point, WI. You can follow their journey on Facebook. Do you have a similar experience? We'd like to hear your important journey. Submit your own story here. Be sure to subscribe to our free email newsletter for our best stories, and YouTube for our best videos.
Do you know someone who could benefit from this story? Please SHARE to let them know a community of support is available.