"'Relax, it's just an empty toilet roll.'
I can't relax, because to me it's so much more.
I'm the person in this house who writes the lists, knows the dates of the dress up days and all the birthdays.
I know the toys the kids and their friends are into and always know the times and locations of the parties.
I'm the person who books the dentist, remembers the load of washing that needs to be hung out and updates the calendar.
I know when the kids are due for new shoes, when the pants are getting a little short and I know which socks to buy so we don't have to deal with the itchy bits no one likes.
I make sure the bags are packed (including snacks), the library books are returned, and I refill the drink bottles to make sure the water is fresh.
I carry the mental load for this family, I complete the invisible and thankless tasks no one wants to do, the small things that keep us ticking along.
Please forgive me if I seem 'crazy,' highly strung, or upset when you fail to complete a simple task like replacing the toilet roll, putting the dish in the dishwasher, or for leaving dirty clothes on the floor.
For me, it's not just that one task, it's one less thing on my list, one less thing on my mind. So next time you pull the last piece of paper off the roll, for once, please just think of me."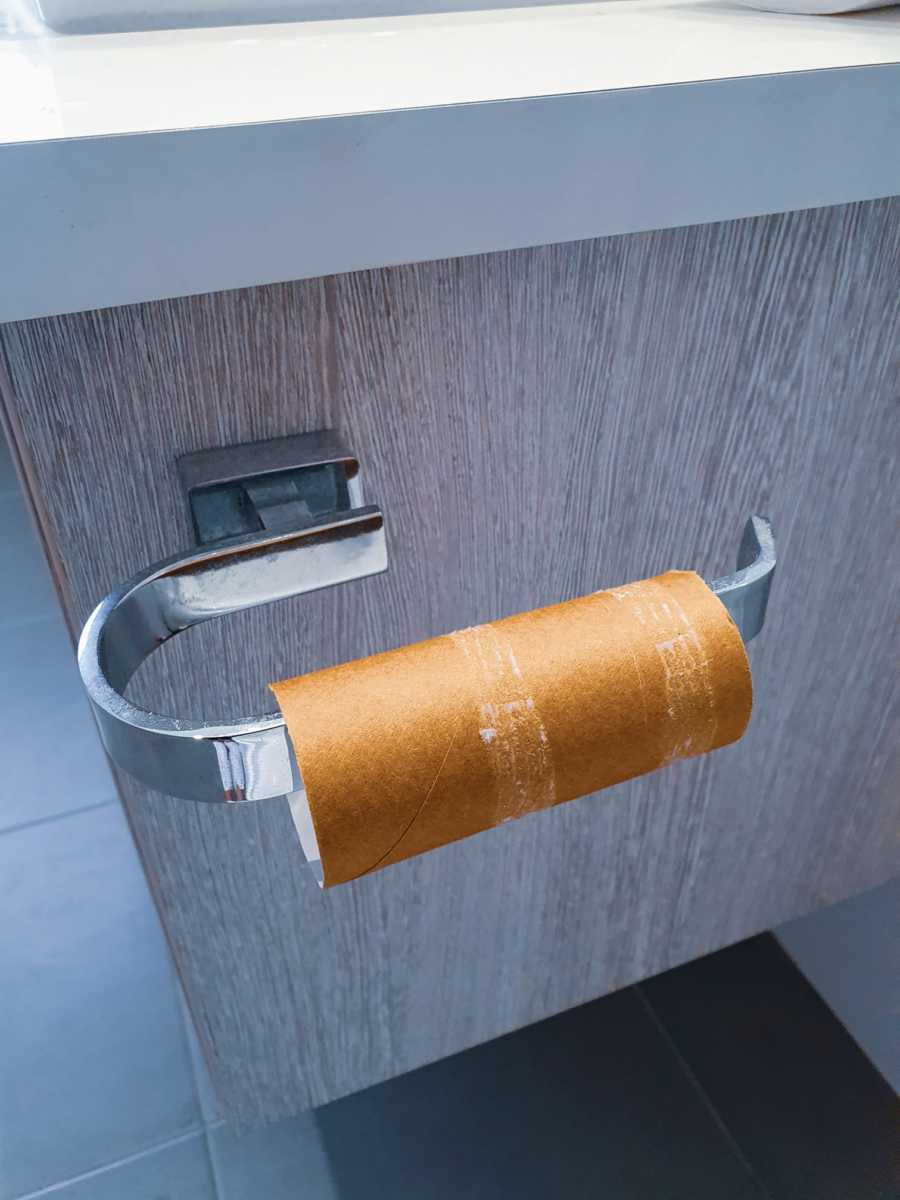 This story was submitted to Love What Matters by The Mummy Code and originally appeared here. You can follow their journey on Facebook. Be sure to subscribe to our free email newsletter for our best stories.
Read more stories like this here:
'If I focus on my kids, my work suffers. If I shift my focus to work, my mom-guilt wrenches my stomach.': 5 Ways To Get The Joy Of Motherhood Back During Pandemic
'As soon as you birth your baby, you're a different person. Take it and run. You're now a mama before anything else. There is no higher title than that.': New mom shares candid reality of first-time motherhood, 'You're doing an amazing job'
Do you know someone who could benefit from this story? SHARE this story on Facebook with friends and family.