"Yesterday, I spoke to a friend of mine who is quite spiritual and can usually pick up on my mood. She is older and wiser, and someone I admire. She asked me if I was doing okay and if my marriage was okay. I was taken aback and said, 'Of course.' I told her, 'Sure, just like any other couple, we fight.'
She started talking about how marriage is hard work and how she read something going viral that she needed to share with me, that reiterated something that has kept her and her husband together happily for 33 years.
She said, 'Don't have expectations.'
I rolled my eyes and thought… 'Yeah, I know.'
She playfully smacked me and said, 'No really. Having any expectations in life will ruin everything. Friendships end, relationships end, happiness ends, when expectations cannot be met.'
She said, 'When your husband comes home from work, and you've been running around with the kids all day, you expect him to come home and help you. And when he doesn't, you're angry, and he doesn't know why, just that you're short with him… Just like when he comes home after a hard day at work, he expects to come home and sit down to unwind, and when he can't, he is frustrated.'
(Granted, I still expect him to help.)
She said, 'Just like when you're busy every day and you haven't messaged your friend in weeks because life has gotten a hold of you, you expect her to understand. But she also expects you not to forget her, so you both feel hard done by.'
It's expectations that cannot be fulfilled. We enter relationships expecting our loved ones to understand us, to know what we need. I find myself often thinking, and sometimes saying, 'Well if you truly loved me, you'd know what I want.' Kinda absurd when you think about it. Your partner can't read your mind.
Sometimes we are too vulnerable or feel we aren't deserving enough to voice what we want or need. Or sometimes we worry so much about what we aren't getting from our partner that we don't even know what we want ourselves.
We have amazing plans of life, of relationships, of friendships – big and grand plans, and when we don't meet them, when people don't meet them, we think they've failed so we give up. We are too focused on the plan, so if it isn't met, we think it's failed, they've failed, or we have failed.
You shouldn't expect the worst out of people, you are deserving of goodness. Someone who treats you badly doesn't mean you had unrealistic expectations. There are some people who just aren't worth it.
But for those who are? When we lower our expectations of those who we love in our lives, who are doing all they can and eliminate our expectations, we allow ourselves to be surprised and appreciative at the actions others take because we don't expect it, we take it as it comes.
She said, 'Sometimes, we just need to learn to expect less out of certain people. Even if you wish your husband could just read your mind and act like Noah from 'The Notebook,' he can't, but when you show him you appreciate him for all he does now, just like you want him to appreciate all the things you do as you are, you will be rewarded tenfold.
And that's how we have remained happily married for 33 years – no expectations.'"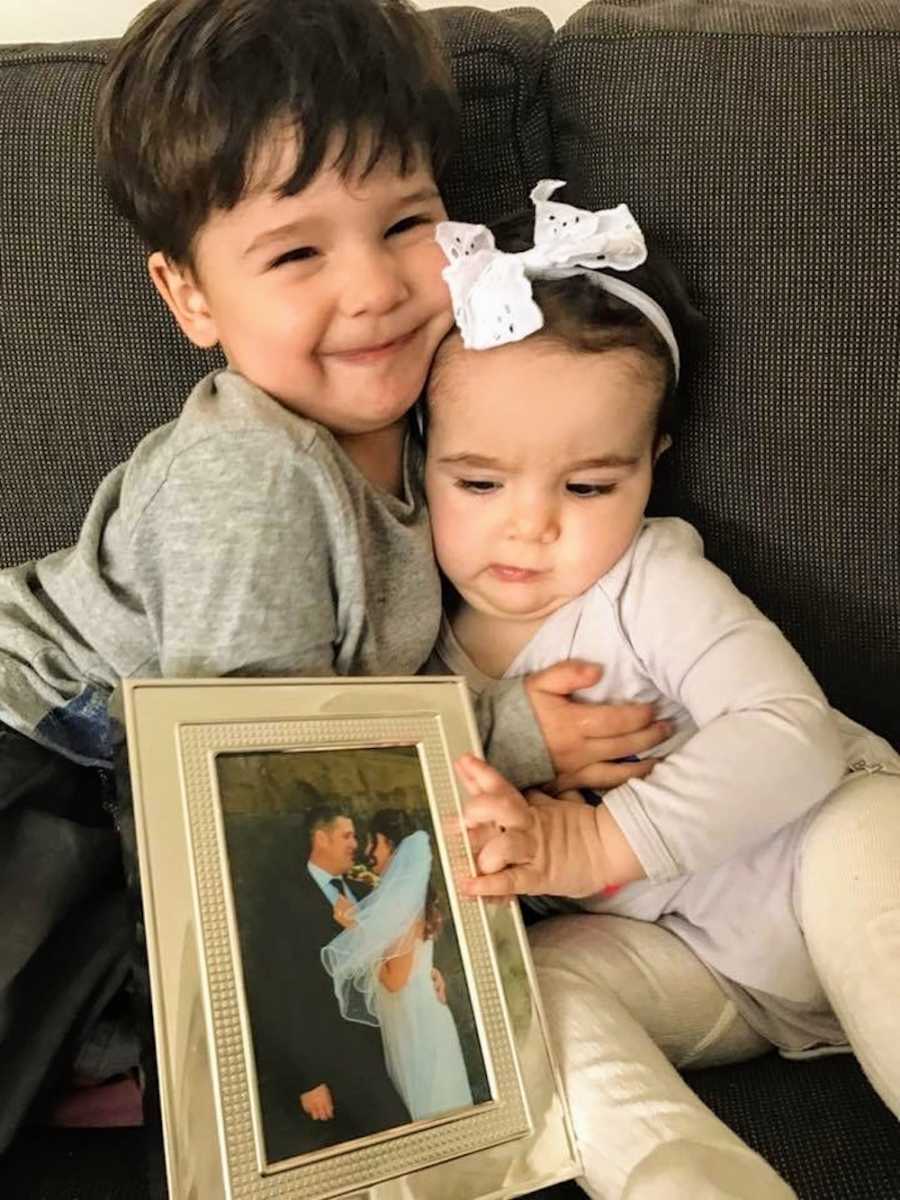 This story was submitted to Love What Matters by Laura Mazza, where it originally appeared. Submit your story here, and subscribe to our best love stories here.
Read more from Laura:
'Laura can do it, she's home every day.' I was told how hard my husband must have it. They didn't tell me about the frustrations, the anger.': Mom tells other stay-at-home moms 'you are not alone'
'You CAN'T do it all. You aren't a robot. Screw what anyone else says.': Mom urges other parents to 'ask for help'
'Your kids have had more screen time than ever. I need my crap together. I should be doing more.': Mom struggling with pandemic parenting says 'throw the shoulds out the window'
'Your boss is basically a jerk. 'You could be working overnight without double-time or a toilet break.': Mom hilariously compares raising a newborn to having a full-time job
Provide beauty and strength for others. SHARE this story on Facebook with your friends and family.