One Georgia mom has an urgent warning for other parents after her then 2-month-old daughter was thrown from her car seat in a car crash. She said her daughter, despite being securely strapped in, was ejected from her car seat during a horrific rollover crash and thrown to the back of the minivan. She believes her baby girl slipped out due to the sheepskin seat belt covers she added to her car seat.
"PSA to all parents and soon to be parents! These were on my 2-month-old daughter's car seat when she was involved in a flip-over car accident," Hannah Mckinney wrote on Facebook of the sheepskin seat belt covers she had added to provide more comfort for her child.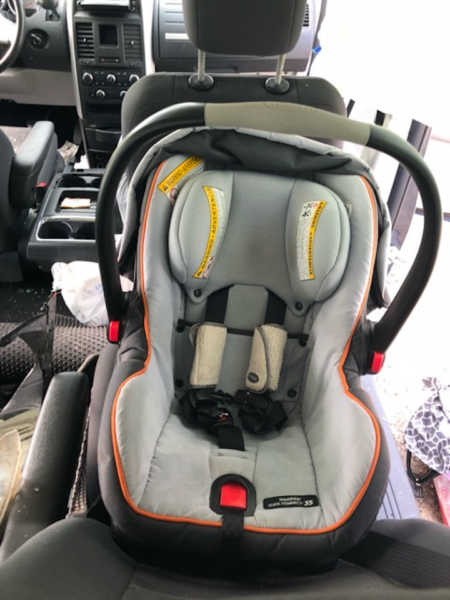 "She was ejected from the seat due to the sheep skin seat belt covers. When we got to the vehicle all straps were tight and in tact plus car seat still in base, still attached to seat, but with the force of the vehicle, the sheep skin slid against her shirt and made her go flying out. Please, please, please people, DO NOT put things on a car seat that did not come that way from the manufacturer. Plus, anything on a car seat in an accident voids the warranty! We had to learn the hard way and I thank God everyday that he had his hands on her! They may look cute and it may be soft, but for your child's safety, don't do it. We attended a car seat safety class at Children's Healthcare of Atlanta and it was a real eye opener."
"It flipped front to trunk twice," Mckinney told WSB-TV of the terrifying crash which left her now 3-month-old daughter, Robin Pope, with a hairline fracture and shards of glass in her head.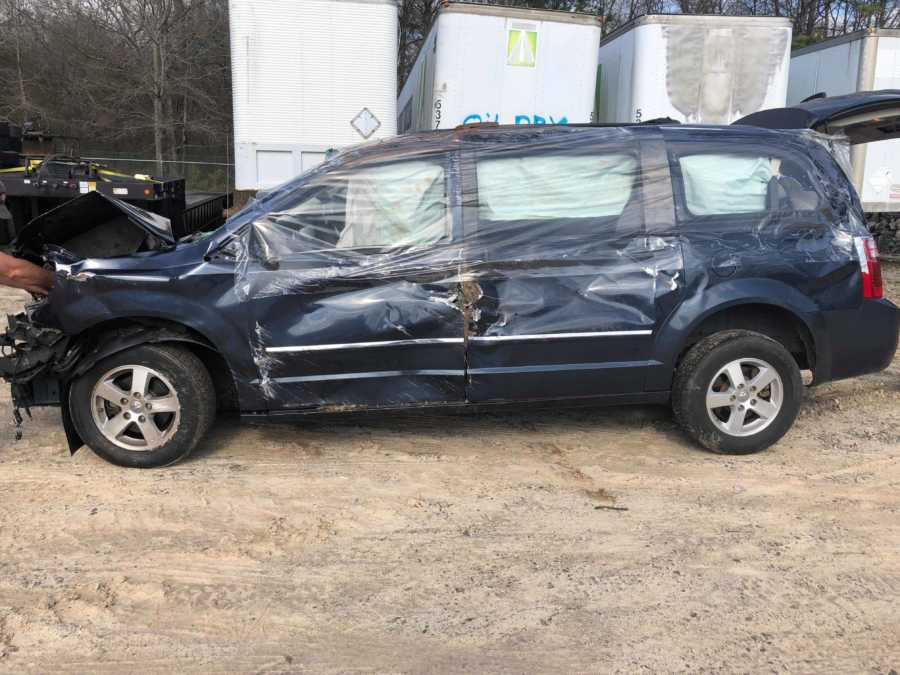 "You never want to add anything to a car seat that doesn't come with it. It's not crash tested with the car seat," Johanna Martinez, a child passenger safety specialist and instructor, told WSB-TV.
Martinez showed the station the potential dangers that can happen when strap covers are used on car seats.
"Notice how these are so long that it's pushed the chest clip out of position, so now this is over the mid stomach here and the harness isn't on the shoulders. So in a crash, the harness will fall off the shoulders, allowing the baby to be ejected," she explained.
She said the retainer clip should sit at armpit level.
Her tips include:
Avoid using any aftermarket products with your car seat unless approved by the manufacturer. Even a simple head pillow for the baby can be harmful, she told WSB-TV.
Never put your baby in the car seat wearing a bulky coat or jacket, she added.
EMT mom urges parents to include this vital info on kids' car seats
'She was internally decapitated': Urgent warning about 'minimum requirements' for forward-facing car seats
SHARE this story on Facebook to encourage other parents to prepare themselves in case of an emergency.