How To Help EMTs Save Your Child's Life
Kaitlyn, a mother and an EMT from Anderson, Indiana, has an urgent plea for parents to do one simple thing that could help speed up the rescue and recovery process during a potentially life-threatening situation.
"Way too often do fire fighters come upon a car wreck with child(ren) in the car who are too young to have any info and parents are unconscious. It takes two minutes of your time to write out your child's name, date of birth, emergency contacts, any medical conditions, any medicine your child is on, and even your child's doctor, then stick it to the child's car seat. This helps EMS a ton and can also help save your child's life," Kaitlyn wrote in a Facebook post that went wildly viral.
"Personally, I think this idea is great," Kaitlyn told Love What Matters. "Some emergency personnel don't have time to search through personal belongings to find this kind of information needed, and having it on the car seat helps them a ton when in a quick emergency. The sticker is on the side of the car seat, when you open the door, it is very visible.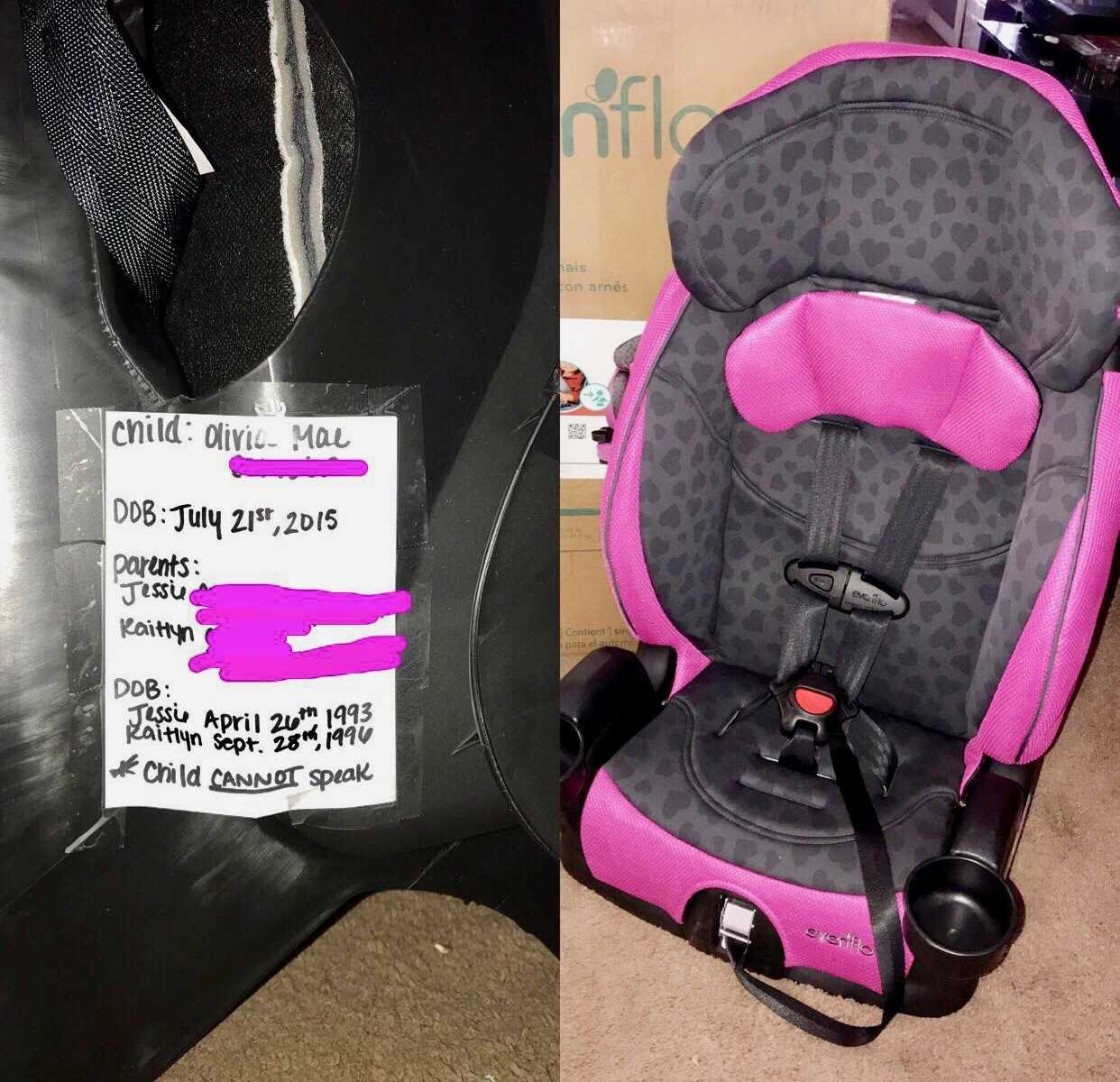 If parents are unconscious and the toddler is injured, this gives EMS a little information to help nurses and doctors at the hospital where they are all transported to. You can put a child's name, date of birth, health issues, allergies, any medications, the child's doctor and even allergies. You want to make sure your child gets the right medical treatment. Having them know the allergies and medications your child is on can give them the right course of treatment, instead of giving them something they may be allergic to.
Having parents' names, emergency contact and date of birth can help contact family or even look them up in the hospital's system to find a record, or get some sort of information to help save the child and/or parent injured in the vehicle as well. I think it is very important to have this information with your kiddos. You never know what will happen!"
Immediate Action
Another mom, Alexis Copas, came across this vital tip on social media and immediately took action.
"I immediately went and made one for my son," she told Love What Matters. "The thought of something bad happening to my son and myself and no one being able to help him was terrifying! If just a piece of paper with a little information on it could possibly save his life someday, it was worth the couple minutes to write out!"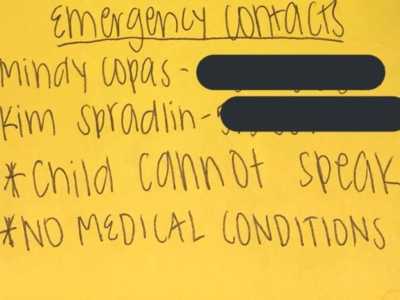 This story was submitted to Love What Matters by Kaitlyn of Anderson, Indiana. Submit your story here, and subscribe to our best love stories here.
Read more stories like this:
'This is where I snapped the last living photo of my kids.' You're not supposed to bury your children. Your kids are supposed to bury you.': Mom loses kids in car accident, discovers outdated car seat safety laws
'I had someone comment today, 'Look at her putting her kid on a leash…how terrible.': Mom explains 'I choose safety'
SHARE this story on Facebook to encourage other parents to prepare themselves in case of an emergency.