"When I was born 31 years ago, the doctors didn't expect much of me. The moment they held me up to my mom after I was delivered, she knew something was different. She said I looked like a sack of potatoes sitting limply in the doctor's hands, though I was crying mightily. That's when I was diagnosed with Down syndrome — and all the 'she'll never be able to do…' advice came after.
I defied the doctor's expectations because, while they saw a diagnosis, my parents just saw their little girl who they were going to raise just like my older brother, Justin. I was a little girl and that was that. As I grew up, I tumbled in gymnastics, rode on horseback, and swam through the pool for the Special Olympics. In high school, my life really thrived. I became a member of the school's typical dance ensemble and walked the runway in my school's fashion show twice (once on the arm of my principal!). I went to three proms. And I graduated high school.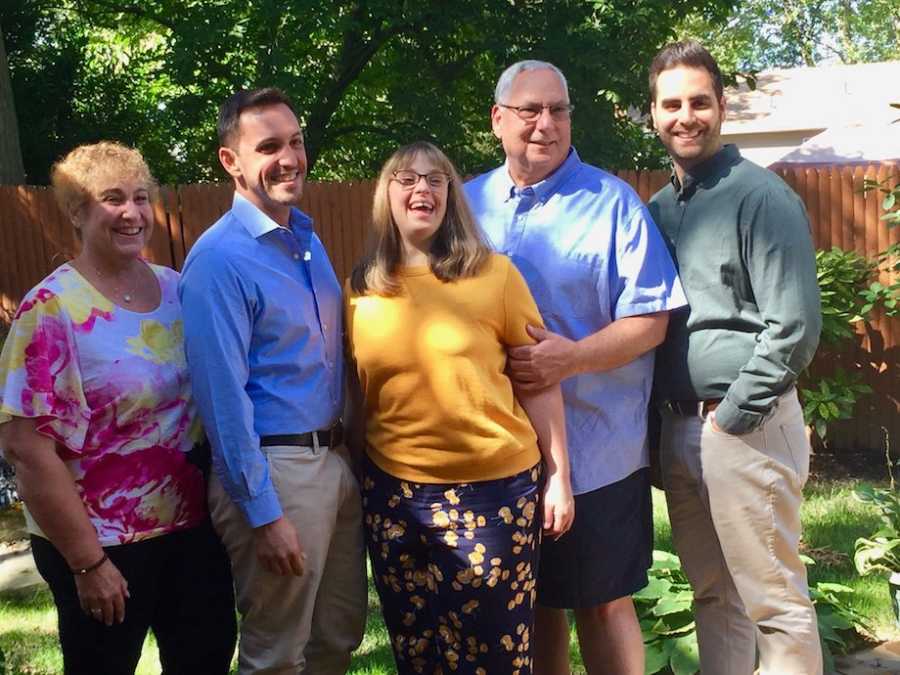 I always thought I was destined for the stage — I loved to act and sing. I just never knew my stage would take the form of my own nonprofit, a platform that would allow me to spread more than my voice, but that would allow me to spread hope and love and joy.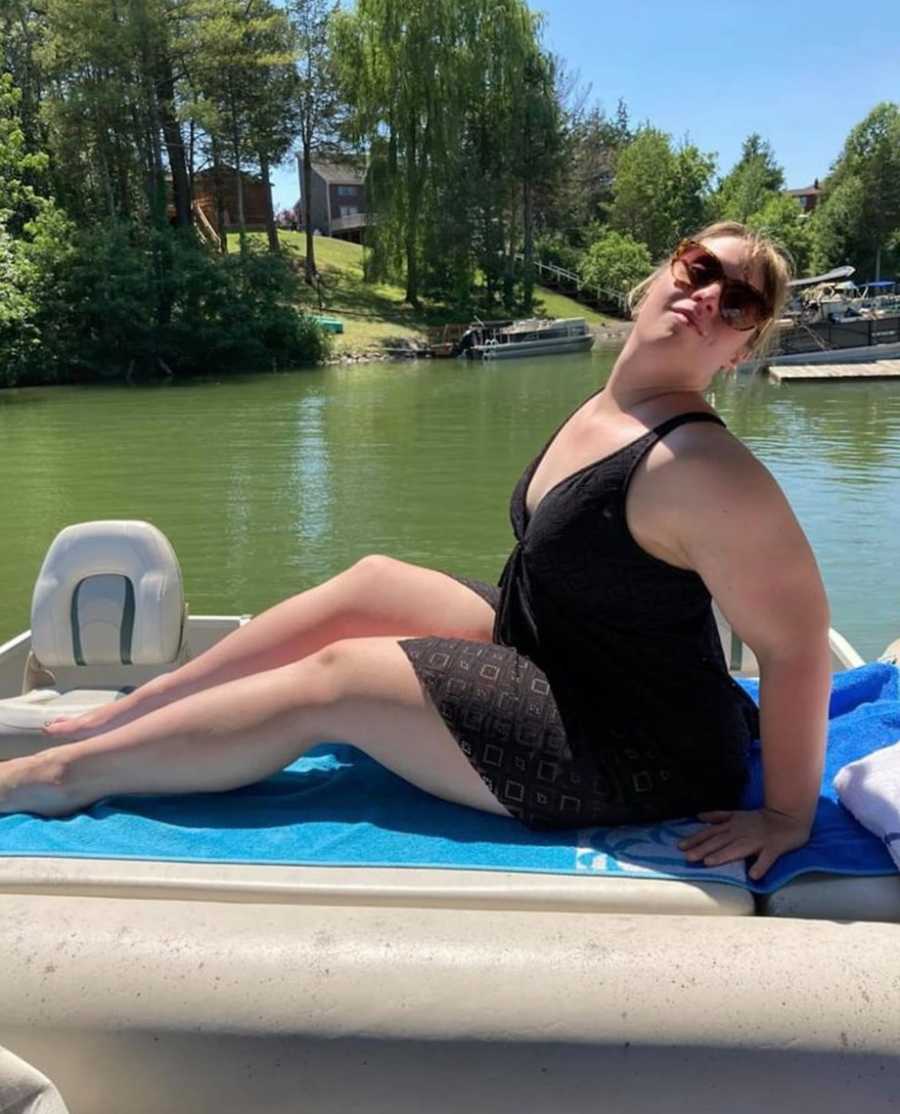 One day while working at a clothing boutique, my boss showed me a video of people welcoming new babies with Down syndrome to the world. The moment I saw it, something in me knew: this is part of my calling. I went home and insisted to my parents: 'I want to help new parents of babies with Down syndrome.' I wanted to give them hope.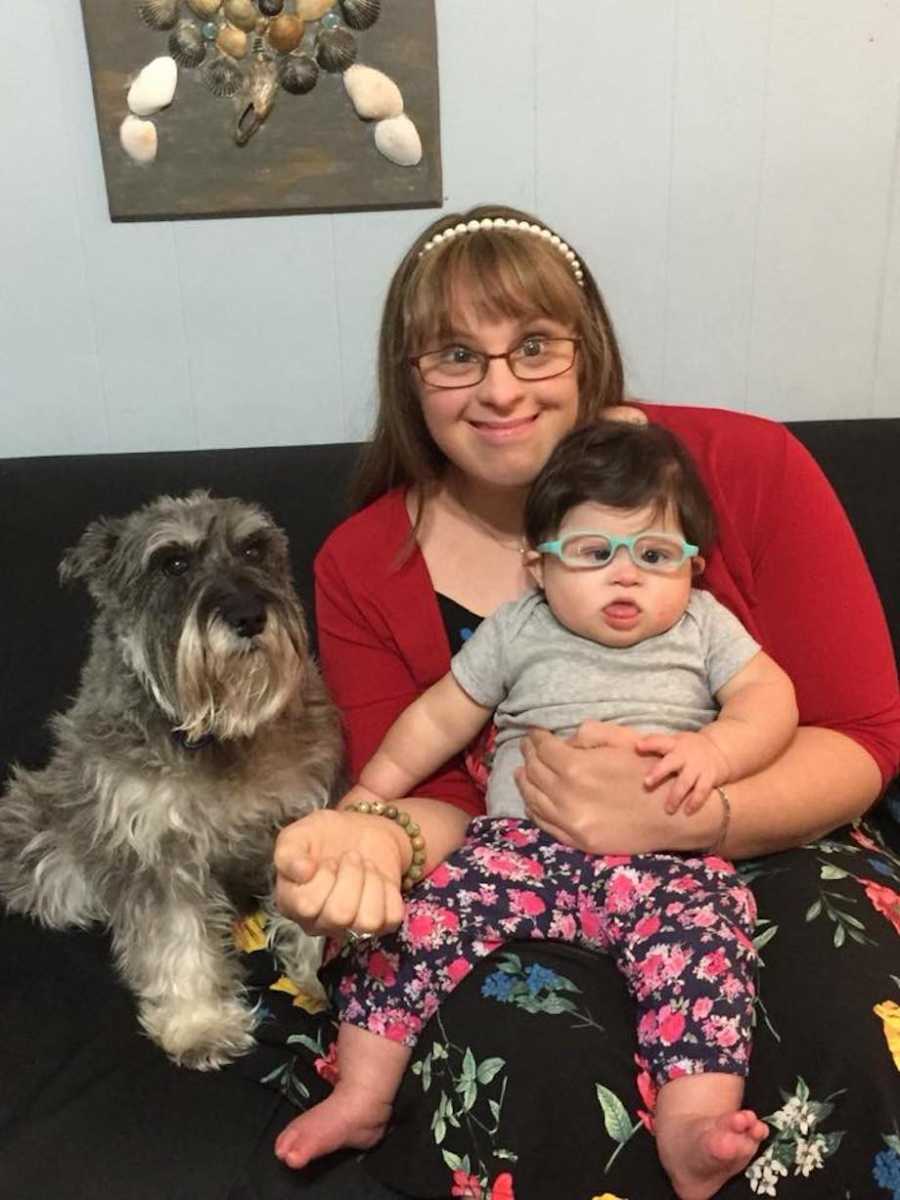 My parents thought this was a lovely and compassionate idea, but how were they supposed to help me take that idea and turn it into something more? I didn't give up on the idea after that day: I was persistent, mentioning it over and over again. I'm blessed to have parents and a whole support team around me who believe in my dreams and so, in 2014, Brittany's Baskets of Hope was formed, a 501(c)3 nonprofit on a mission to spread resources, hope, and love to families welcoming new babies with Down syndrome into their lives.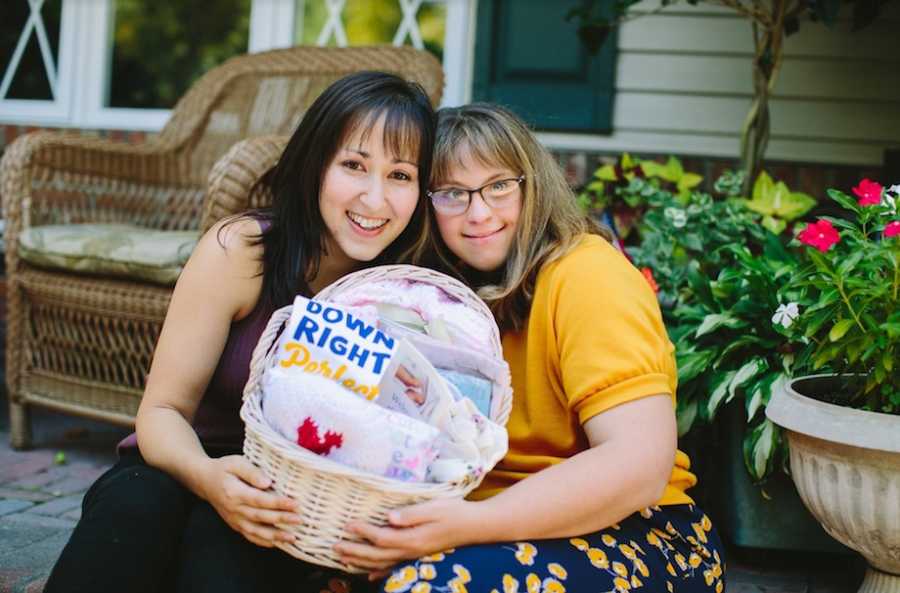 Getting the organization off the ground was not what I expected. I always thought Brittany's Baskets of Hope would be a local effort, where I would go into hospitals after babies with Down syndrome were born and deliver a basket of hope directly to a local mom. But as we started organizing and reaching out to hospitals, we realized there was too much red tape (including understandable and necessary privacy laws), so we had to nix that plan.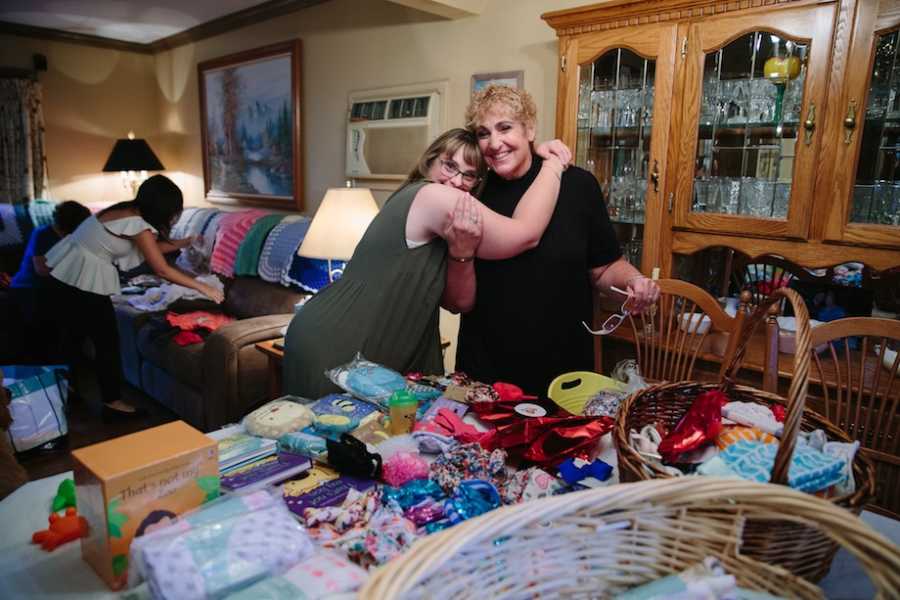 We started imagining visiting these local families once they were home from the hospital. But something unexpected happened. With the help of my brother-in-law, Matt, who worked at Fox Business at the time, I was interviewed by the network and my story was broadcast across the country. Within days, over 100 baskets of hope requests came pouring into us from all over the country. Suddenly, we were national — and our baskets turned into big packing boxes.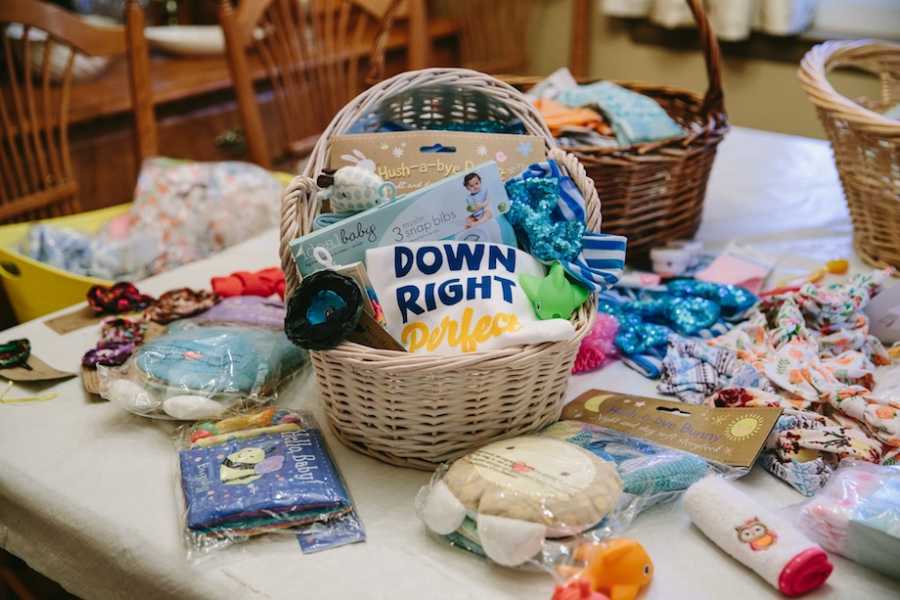 From there, my story kept spreading. When we talk about it now, we tease that the world found us. We never planned on national attention or even growing Brittany's Baskets of Hope to be the organization it is today. I guess the fates had a different plan for me. I continued to get media attention, from The Mighty to News 12, my local news station, to ABC, CBS, and eventually even Forbes and Extra!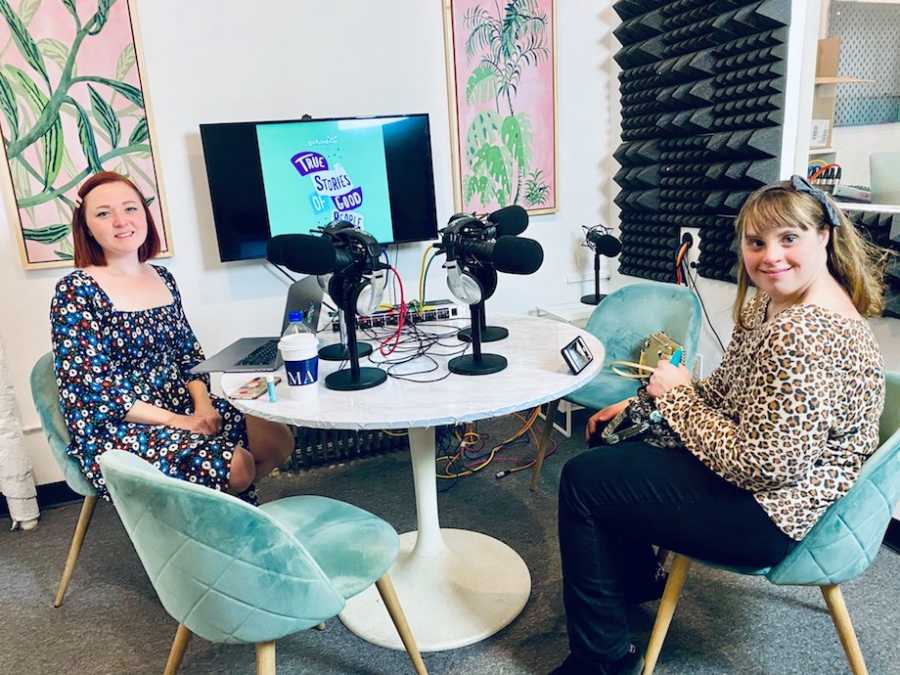 Not only did the media attention spotlight my story, reminding people across the country that people with Down syndrome are capable of living full, purposeful, and joyful lives, but it allowed me to keep doing what I most wanted to do: bring hope to new babies with Down syndrome and their families.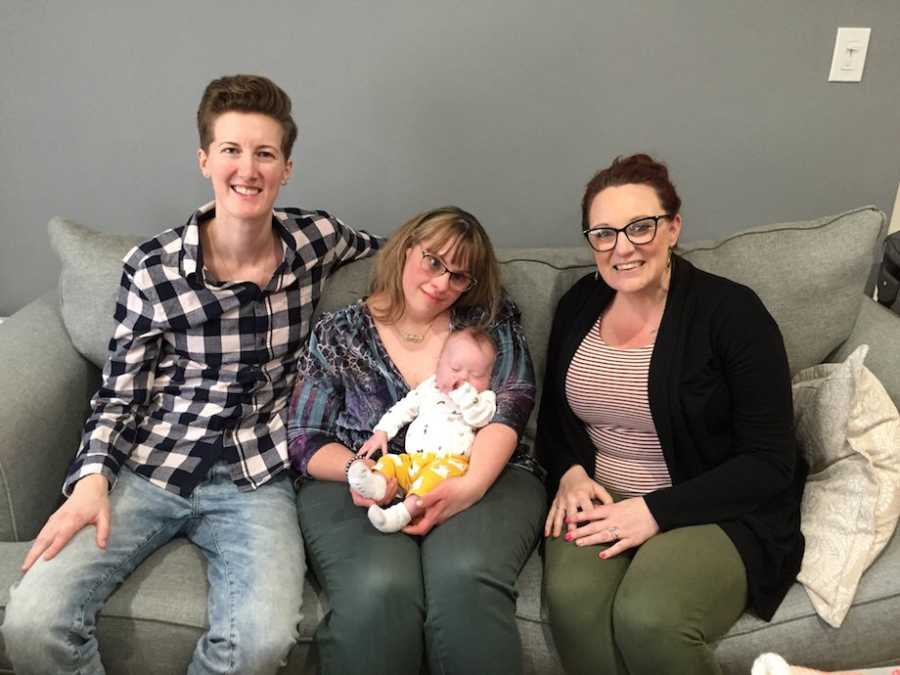 To date, we've sent nearly 1,100 welcome baskets of hope to families in every state. I've gotten to visit many local families in person. My favorite moment is when I get to hold the babies and they look up into my eyes. When I visit, parents will often hold my hands as they look right at me and say, 'Brittany, you're a role model.' I know their children will grow up not to be like me, but to be exactly who they are — living their own beautiful purpose.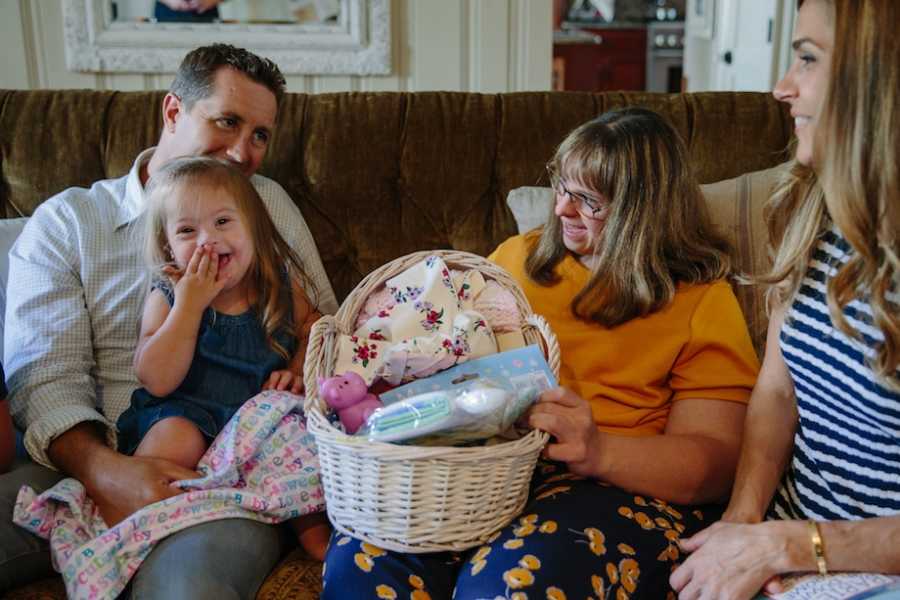 In 2019, I got another surprise. Our Board Member and Social Media Director, Ashley Asti, happened to stumble on a Facebook post from L'Oreal Paris encouraging people to nominate what they were calling 'Women of Worth.' Given that this was a national call from a famous beauty organization, Ashley hesitated for a moment, wondering if it was even worth it. But a small voice in her told her to go for it, anyway. She nominated me.
I made it through. Round after round of interviews and references led me to the final ten Women of Worth nominees from across the country. In October 2019, L'Oreal Paris launched a voting campaign across social media, calling on people to vote for the ultimate winner among the 10 honorees. The winner would be announced at a star-studded gala in New York City in December.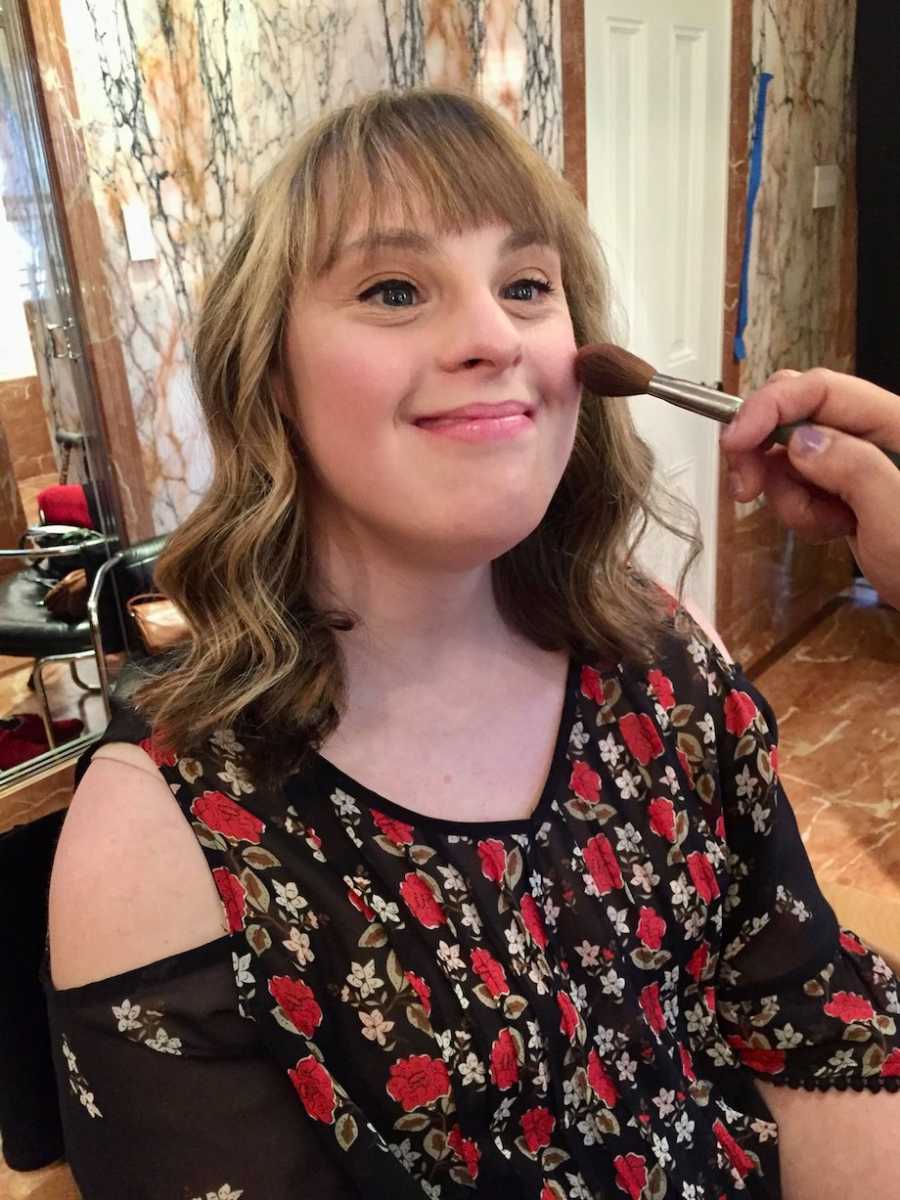 Ashley and I were picked up from my home in Long Island and driven to New York City for that week in December leading up to the gala. We wined and dined thanks to L'Oreal at the 21 Club, attended important workshops for social entrepreneurs, made lifelong friends with the other honorees, and did touristy things like visit the Rockefeller Center tree as we trekked through a light snow on the first day there.
On the final night, we put on our gala gowns and were joined by my mom. L'Oreal sent a whole team to do my hair and makeup, and we got a ride to the gala. That night, I did my first red carpet 'step and repeat' as paparazzi took my photo. I met Aja Naomi King, the celebrity and L'Oreal ambassador, who introduced me at the gala and set next to me at dinner. Gayle King, Helen Mirren, Viola Davis, and my favorite, Witney Carson, were there! It was stunning.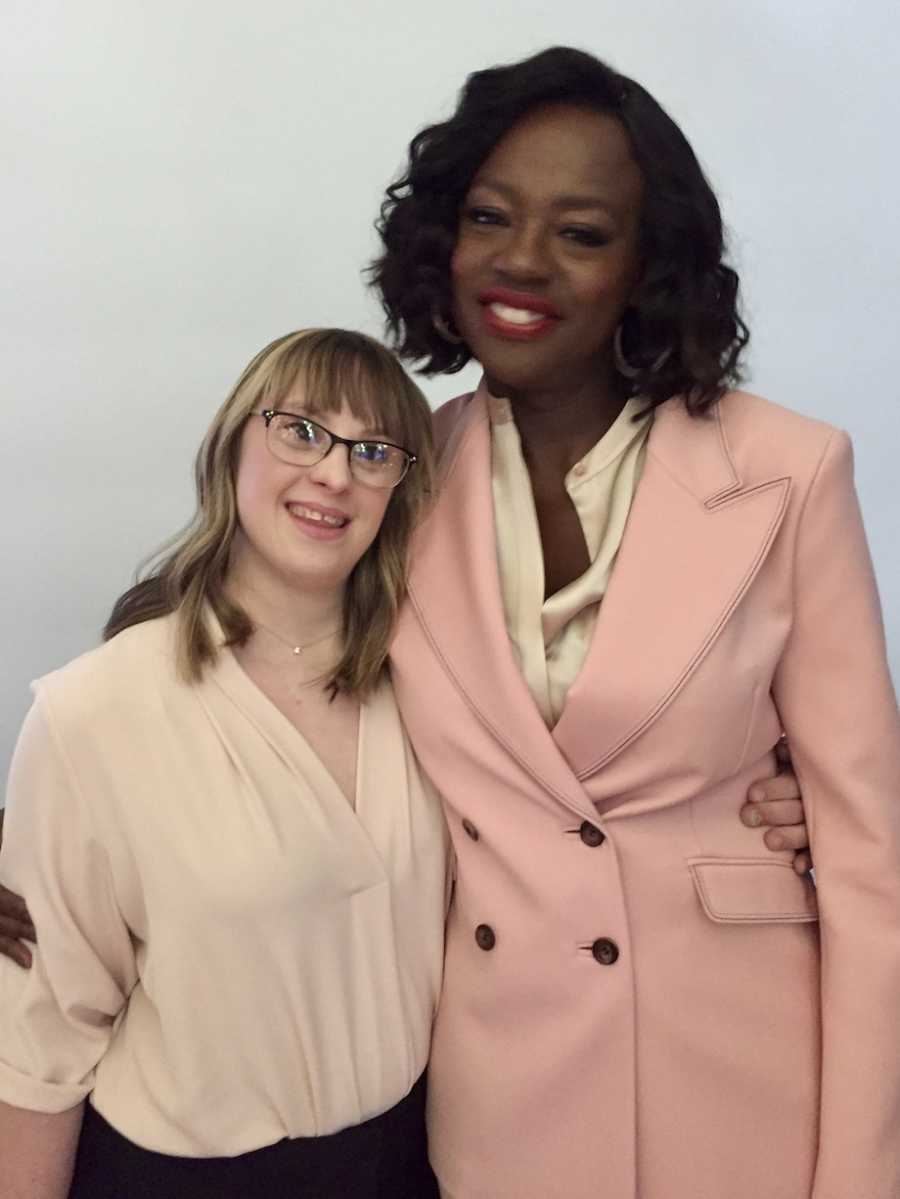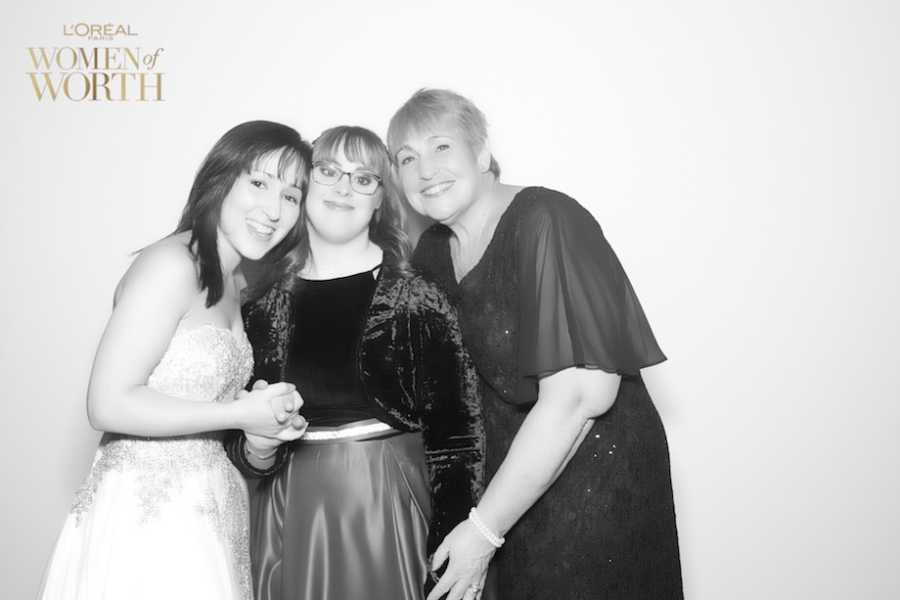 As the ultimate winner was being announced, the room got quiet: and there it was — I heard my name! Gleefully surprised, I started crying happy tears as I was escorted to the stage to receive this honor. I was the first woman with Down syndrome to be named the L'Oreal Paris Women of Worth National Honoree. So this win wasn't just for me. It was for an entire community who supported me and voted for me and for every individual with Down syndrome who knows she is more than her diagnosis. It was a reminder to all of us to shout our worth! I was receiving an honor from one of the most well-known beauty brands, a reminder that all people, no matter who they are or how they're born, are beautiful inside and out.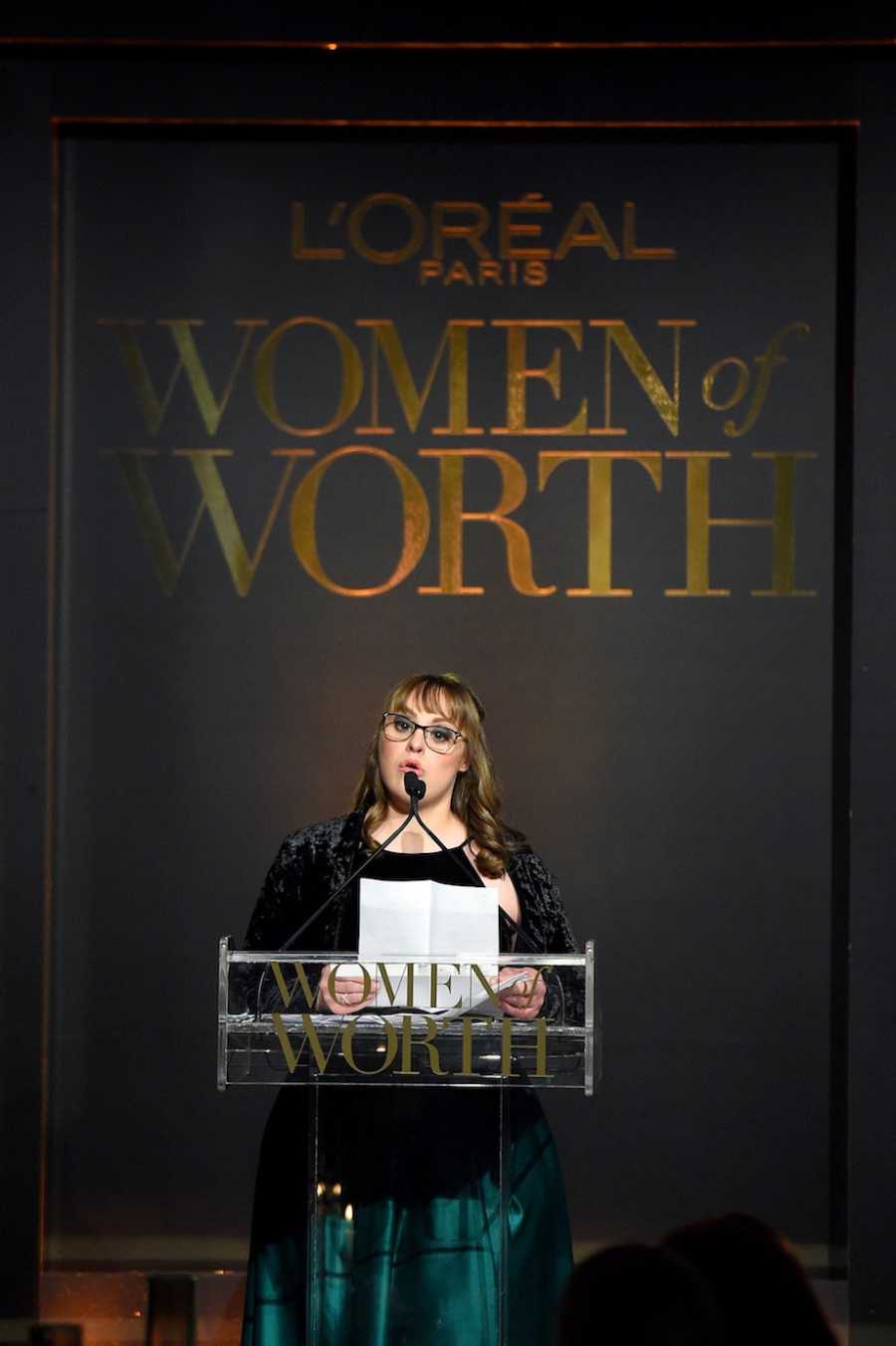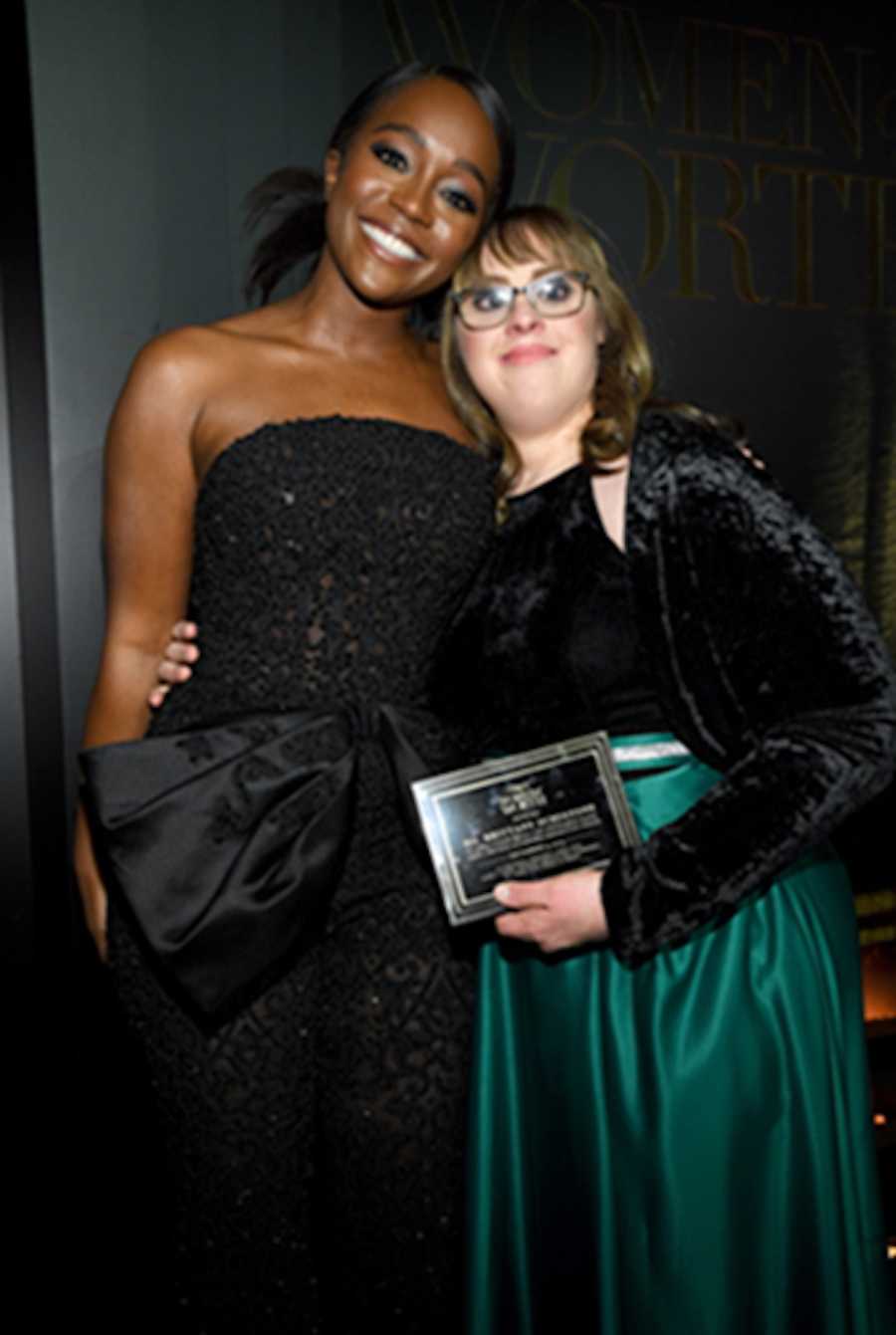 Today, I may not sing or act on stage for a living (not yet, at least!), but Brittany's Baskets of Hope has connected me to a whole community that reminds me of the power of following your calling and letting others know they're not alone. As I always say, 'People with Down syndrome can do anything—really, really anything.'
*At Brittany's Baskets of Hope, we believe in leading with your strengths and asking for support when you need it. We're all better when we work together. So while the words below represent my story faithfully, I had the help of Board Member Ashley Asti to write them. Anything is possible when we join together."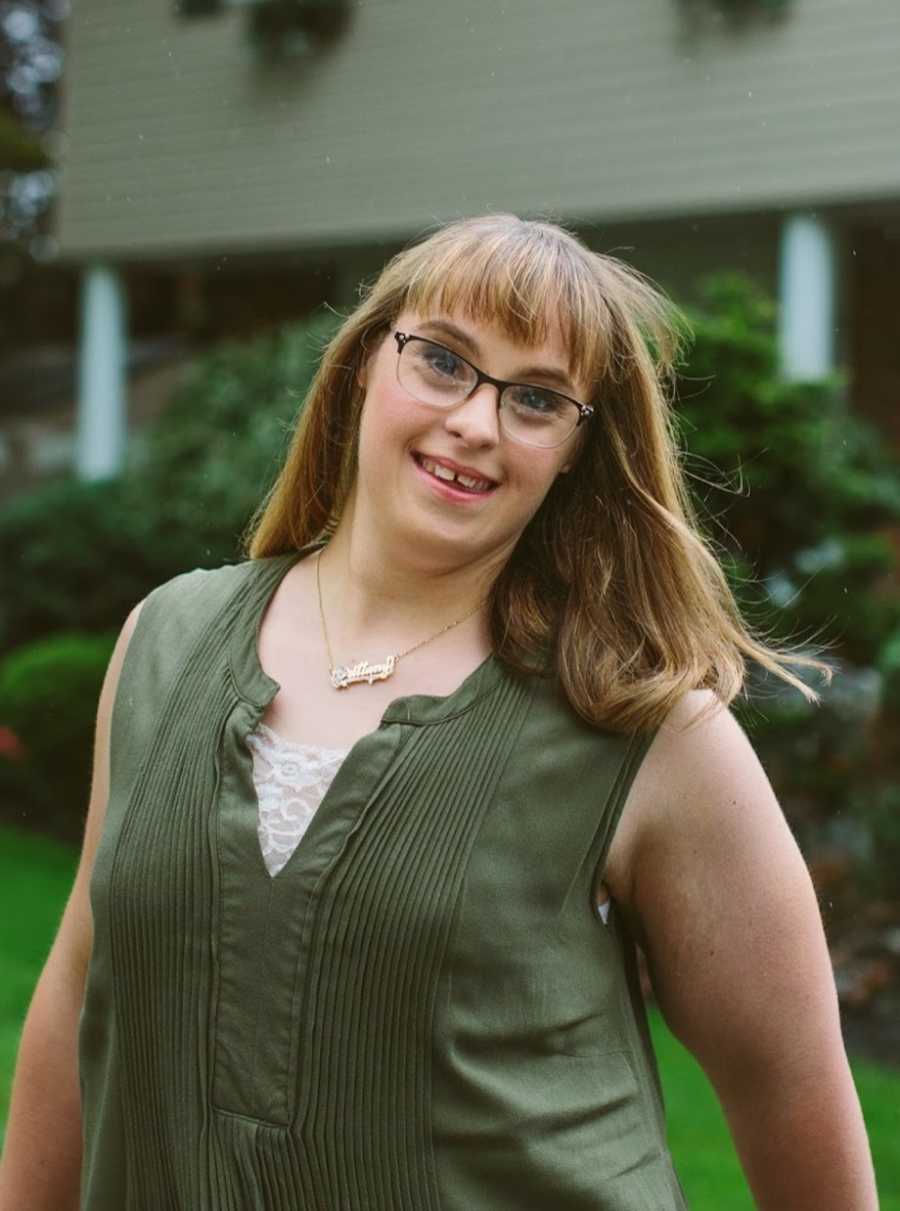 This story was submitted to Love What Matters by Brittany Schiavone from Lake Grove, NY. You can follow their journey on Instagram, Twitter, and Facebook. Do you have a similar experience? We'd like to hear your important journey. Submit your own story here. Be sure to subscribe to our free email newsletter for our best stories, and YouTube for our best videos.
Read more stories like this:
'My principal said, 'I'm adding a boy to your class. He's from foster care and has Down syndrome.' I felt this tug on my heart. 'I want to take him home.': Single mom, kindergarten teacher adopts down syndrome student
'It's funny, I see you becoming a mother to a baby, but not a newborn. He'll have big, round, blue eyes.': Single mom details attachment and adoption process from foster care
'But it doesn't run in our family!' I'm too young for this. Is it really happening twice?': Brother with Down syndrome helps parents accept son's diagnosis, 'We had so much hope because of him'
Do you know someone who could benefit from reading this? SHARE this story on Facebook with family and friends.