Raising a family of six children can be an overwhelming task for many people. When two of your children have autism, the job can seem even more daunting. Luckily, Robyn DeMars' other children have stepped in to help support their siblings.
"Our daughter, who is nine and neurotypical, has the best relationships with all her siblings, especially our second oldest," Robyn tells Love What Matters. "This past summer, she has become 'his person' and is often the only person, including Mom and Dad, who can calm him down and relate to him like nobody else."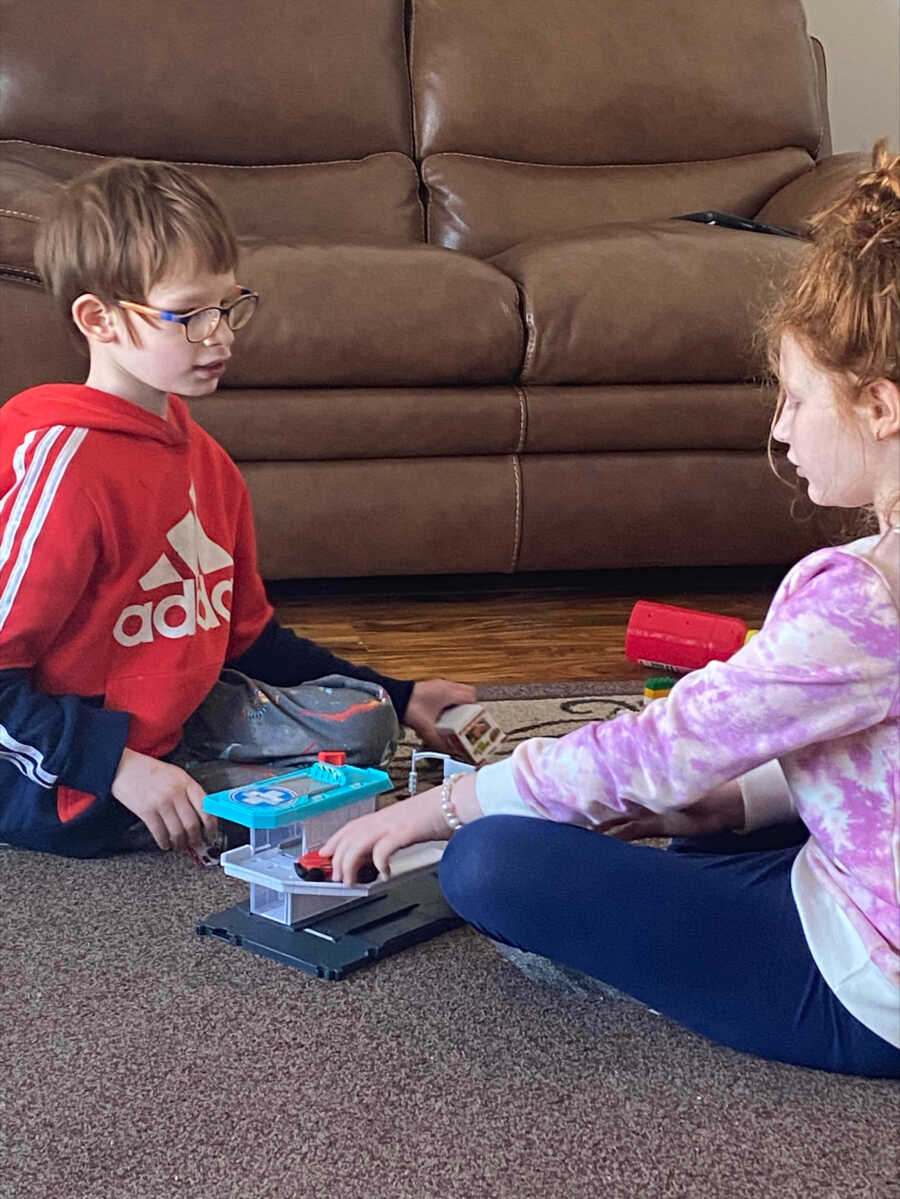 This relationship between siblings is special as the two oldests' autism makes relationships between many of the kids difficult. Challenging outings and developmental delays have impacted the family as a whole, but that doesn't stop the other children from showing their love for their siblings.
"Our other kids help our son by sitting with him as he shows them various things on his iPad, playing games with him, or something as simple as sitting next to him on the couch," says Robyn. "Our daughter will make sure her brother has all his special items, like his preferred snack or favorite toy. Seeing his siblings help him makes us extremely proud of our kids, as they are growing up as fierce advocates for our brother. In some ways, it is bittersweet. Their childhood isn't typical."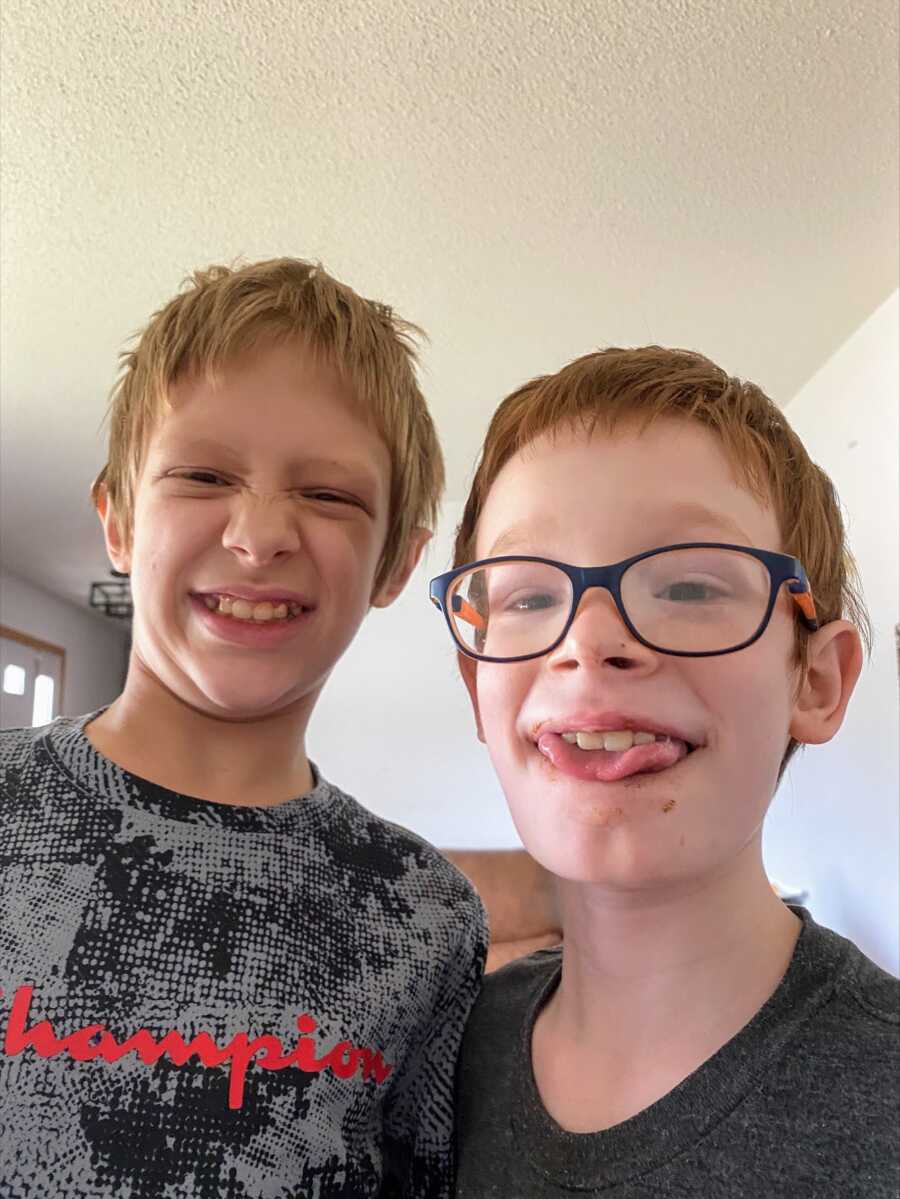 Having children who are not able to have a typical childhood can be difficult for Robyn sometimes, but she is proud of all of her children for hitting milestones and growing in all different ways.
"My favorite part of being a mom is seeing our kids succeed at something they have been trying to do for so long," Robyn says. "A couple of our kids learned to ride our bikes this year, and that was amazing. For our boys, seeing them learning to read was amazing."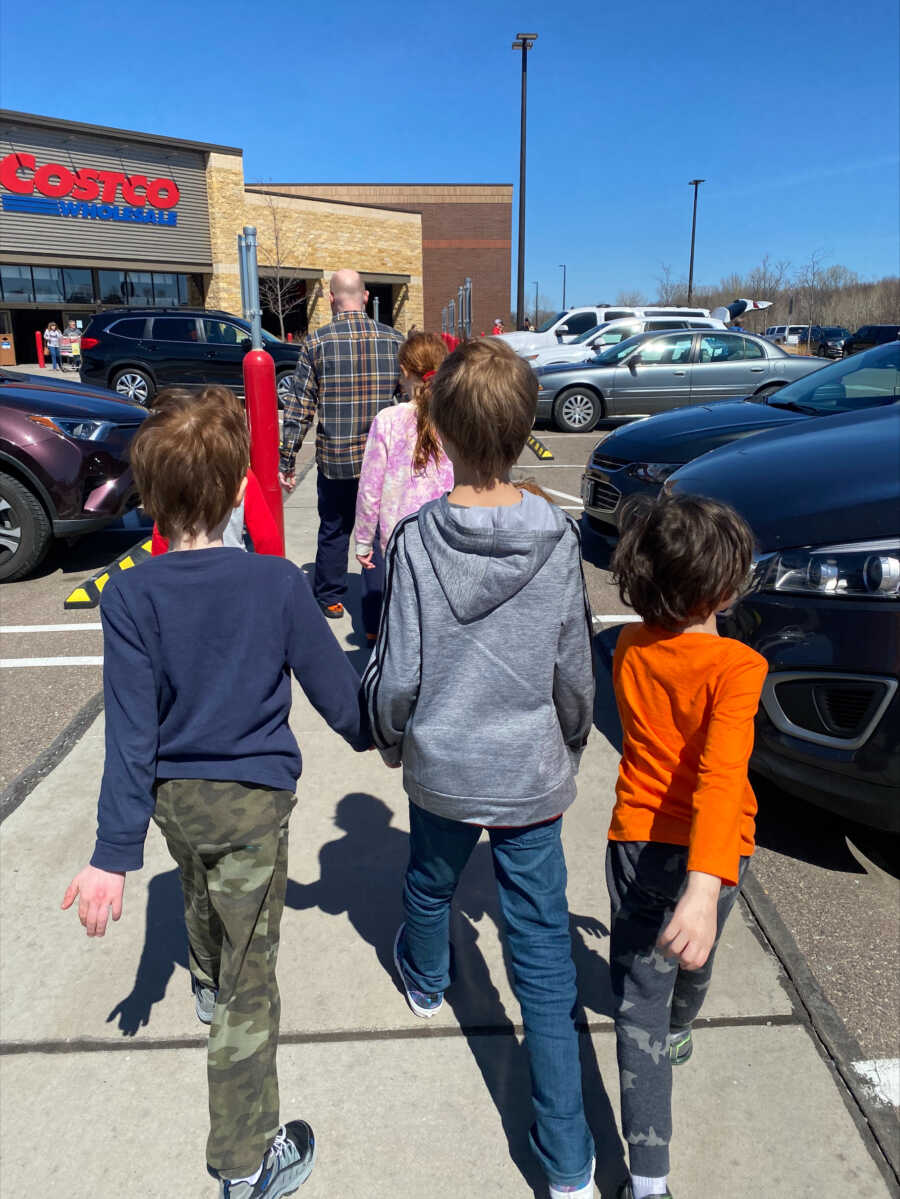 Just like any mom, Robyn is proud of the accomplishments of all of her children. Beyond accomplishments, she is proud that her children are compassionate and caring people. Watching her children show such kindness to their siblings has shown her ways that others can interact with her boys as well.
"I want other kids to treat our children with dignity and respect. I want them to learn about our boys' differences, and embrace them," Robyn tells Love What Matters. "Get to know them. Play with them. Parents can help by modeling the behaviors they want their kids to exhibit with our boys. Even adults get uncomfortable when we say our boys have autism; they don't know what to say, and their kids see this."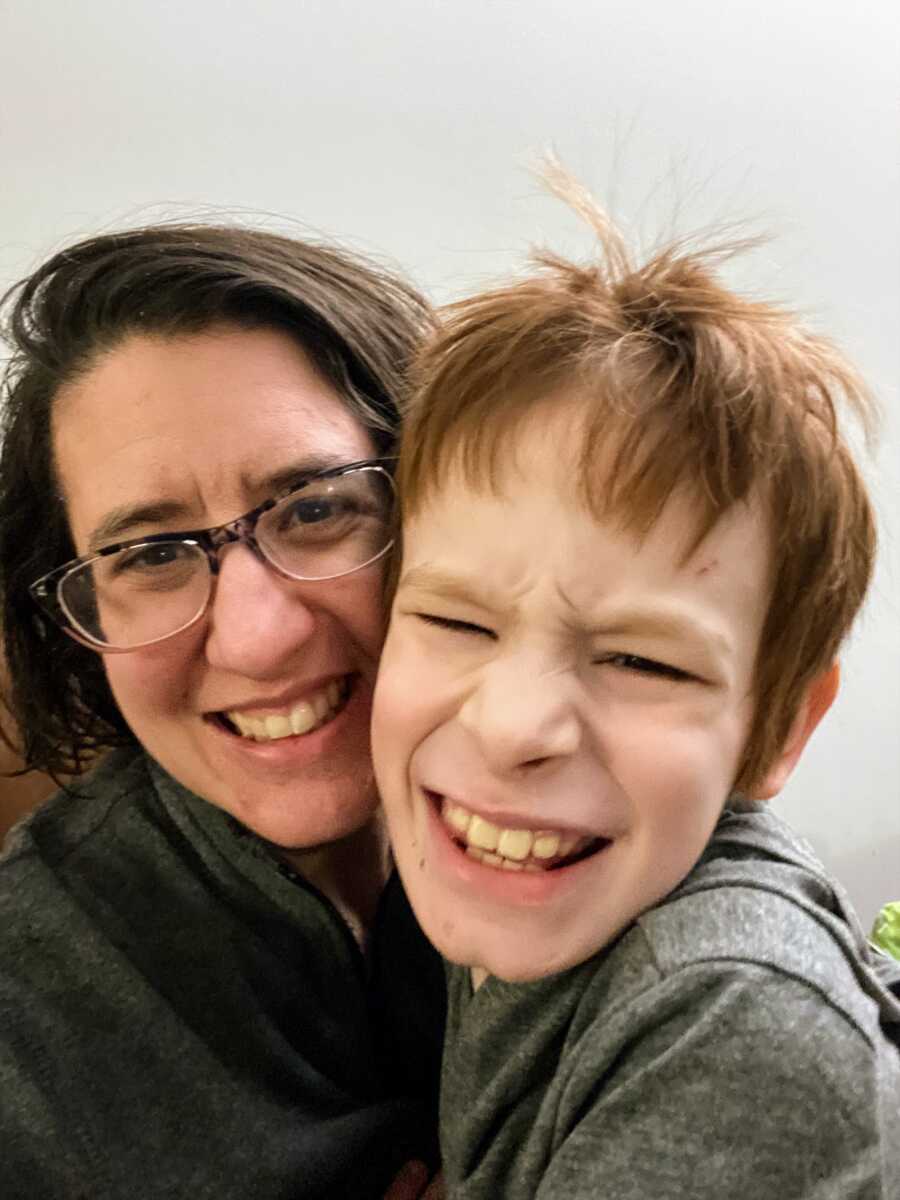 Robyn's family's journey has not been easy, but she has learned to overcome and adapt. She urges other parents to take the initiative to get the help their autistic children need and to not be scared to ask for help.
"Just keep trying. In the early days, it was so hard to do a lot of things. But after a lot of encouragement from other parents, we kept trying," Robyn says. "We started annual vacations, going to restaurants, teaching them to play with their siblings. We still have rough times, but all of these things are becoming manageable."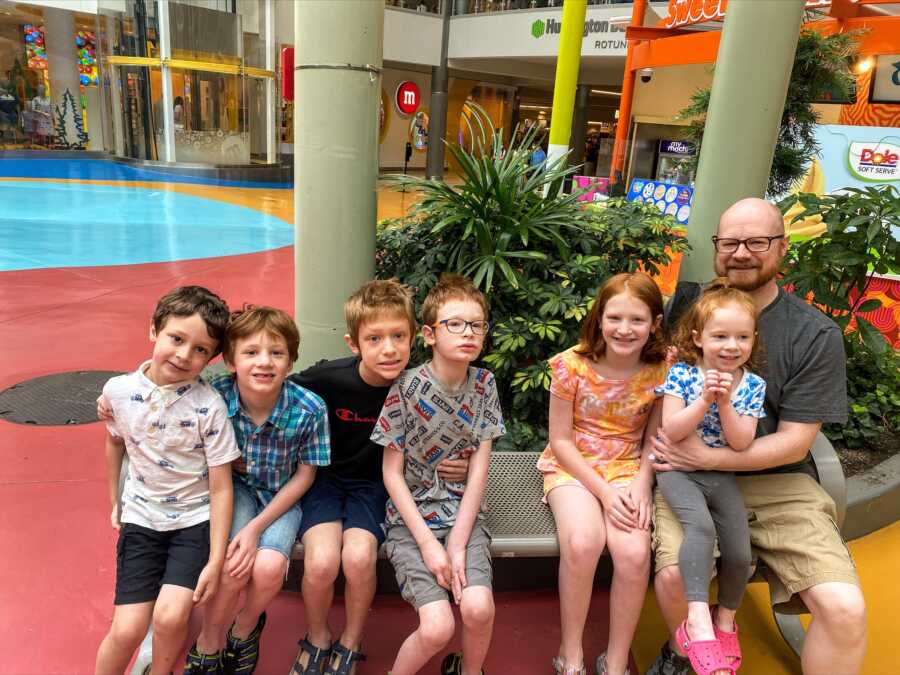 This article was written exclusively for Love What Matters by Anna Steingruber. You can follow Robyn DeMars of Woodbury, Minnesota on Facebook and Instagram. Submit your own story here and be sure to subscribe to our free email newsletter for our best stories, and YouTube for our best videos. 
Read More Like This: 
To My Son With Autism: I Will Never Stop Trying To Give You All You Deserve
'Mom. Maybe I can try. College.' I looked up to realize all the work, the fear, the hope turned into something bigger than I imagined.': Mom explains why son with autism is 'bravest person' she knows
Autism Mom No Longer Stresses Holidays, Gives Up 'Pre-Conceived Norms' For Their Own Traditions
'We couldn't think of a better forever home.': Old Navy gifts mannequin dog to 5-year-old boy with autism
Do you know somebody who could use this story? SHARE with friends and family.