"'I think we can both agree it's better you terminate.'
Those weren't the first words I heard after announcing my pregnancy to my then-partner, but they are the first I remember. Honestly, at that point, I should have realized I was going to parenting solo, but it was actually over a year later when I was crying into a flight attendant's shoulder 31,000 feet in the air.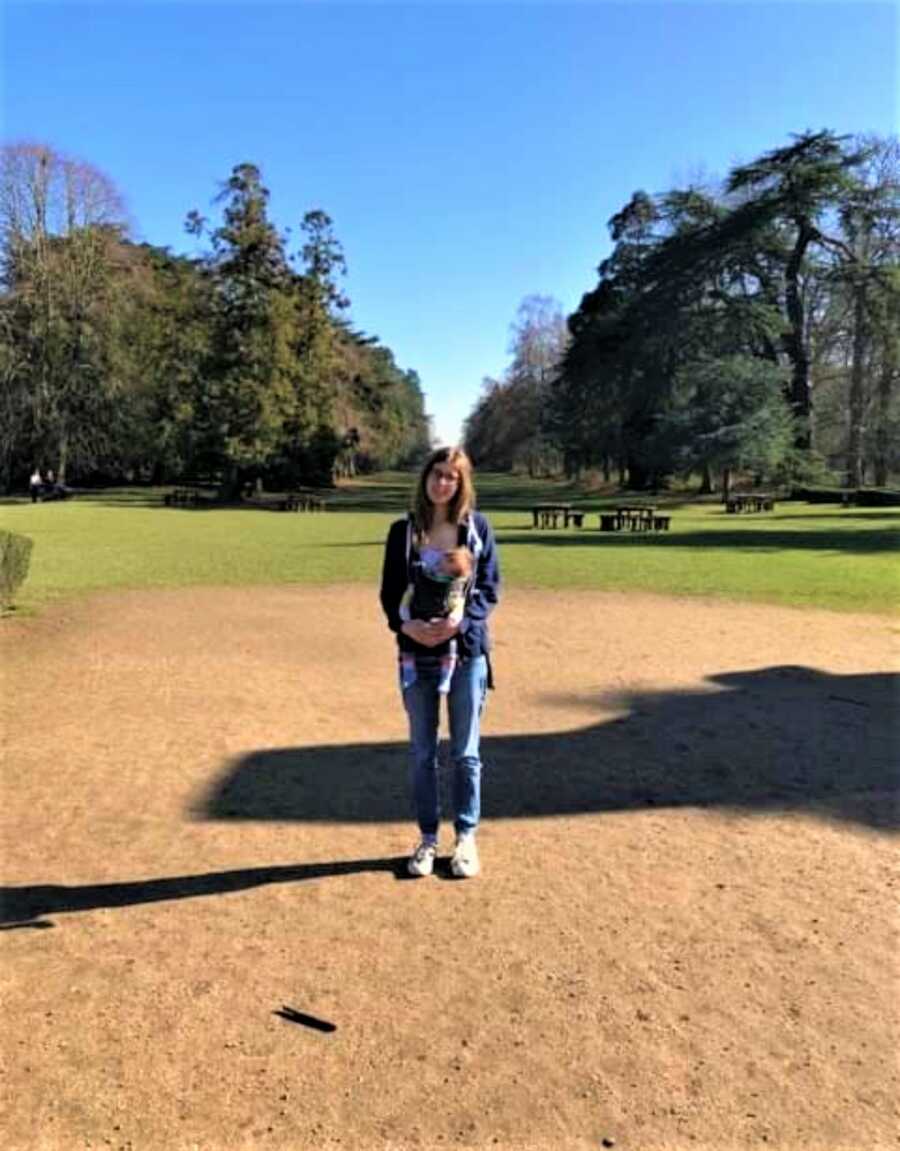 My daughter wasn't planned, but she was definitely the best surprise I've ever had. We talked about having a family long before she came along, about pregnancy, adoption, or fostering, but truth be told I don't think either of us really thought it would actually happen. Inevitably, our relationship hit a rocky point the second I announced it. It took days, even weeks, but we began to talk it through, and worked it out—or so I thought. Less than 3 months later, he informed me he was moving 6,000 miles away, and I didn't have a choice in the matter like he didn't have a choice in my pregnancy. I remember crying right before he left because I didn't feel like I could do motherhood alone with him so far away. He told me, 'It's not goodbye, it's 'see you later',' but for some reason, I didn't believe him.
Perhaps it was societal pressure or the image I had in my head that I'd imagined of the 'perfect' family, but we stayed together and kept up the long-distance relationship. He went out to parties, dinner with friends, started a brand new life in a whole other country. Meanwhile, I stayed home every day, with a very tiny baby, fixating on dads in the park with their children, dads on social media, and dads on TV programs, all while wondering if my child would ever have that. The postnatal depression loomed in, and just like that, I was under the care of social services who helped me pick up the pieces of my shattering life, while he was still drinking coconut milk on a balcony without a care in the world.
It should come as no surprise that, at this point, my relationship started to break down. I resented him for leaving me with a baby, and I suppose he resented me for having the baby in the first place. Before I had Dewdrop, I'd started my law degree and had these grand plans to continue my travels all over the world. I wanted to eat pizza in Italy, find the best croissant in Paris, and walk through the busy streets of a Vietnamese market. Suddenly, my life looked a little different.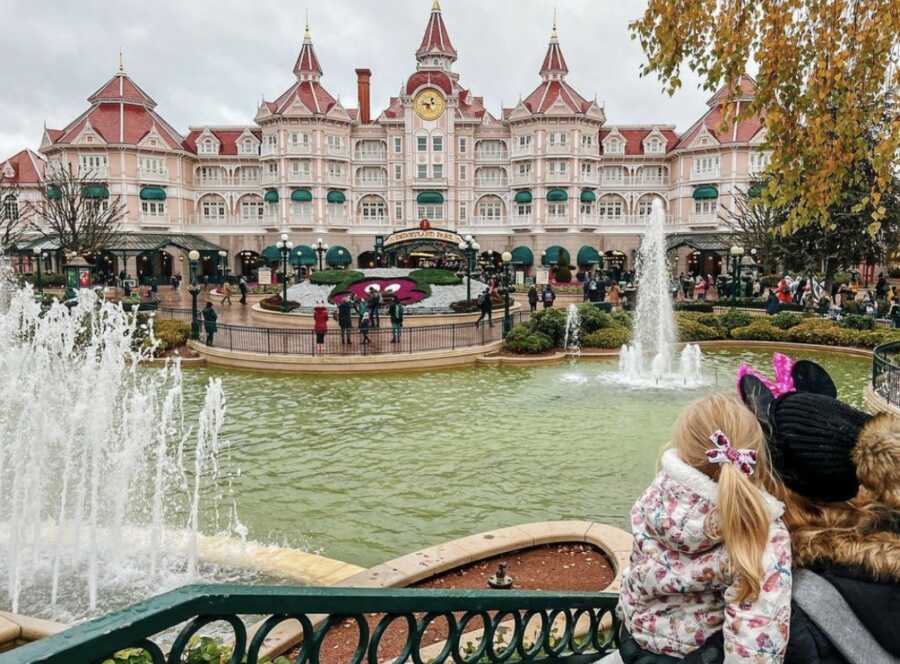 Weeks before he left, Dewdrop's father and I had spoken about starting our life together in his new country, and at this point, I fixated on the idea that it would fix everything. I had two choices: follow him out there or lose what we had. Keeping my family together was the one thing I wanted above all, so I did what any desperate woman would do: I packed a bag and hopped on a plane with everything but the kitchen sink.
Things started off okay. Dewdrop and I were navigating the streets of a busy city during the day whilst her dad was at work, exploring and meeting local faces. It turned out that traveling around with a baby wasn't really that hard, and I started to think that maybe my life didn't have to change that much after all. Dewdrop started her weaning journey on exotic fruits and unfamiliar dishes and even attempted to crawl every time she saw the pool stairs within reach. This adventure with her was exciting—addictive even, and in the busy city I felt alive, energized, and always woke up enthusiastically for the day ahead and whatever I'd planned for us to do. But once 6 p.m. arrived and her dad came back to the apartment, things were still only simply okay.
It didn't take long to find out why. In fact, it took a week before I got a message request that flashed up on the screen of my phone. The pseudo name was what caught my attention at first: for three months the account had been adding my friends and family on social media, but with the trip, I had completely forgotten it even existed.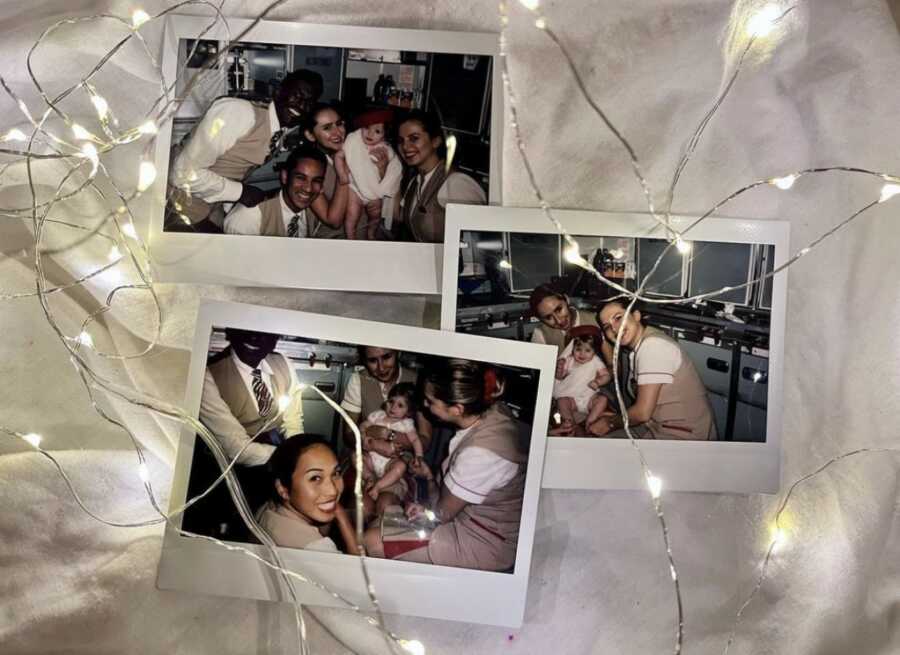 It wouldn't take Sherlock Holmes to solve the mystery of who it was behind those messages, or what they wanted from me. Not that it really mattered, but not once did I blame her, she was fed a string of lies too, and if anything, I still truly hope she was able to heal from everything he did to us all; and to be honest, I couldn't even muster the energy to be mad at him at that point, I was just numb. Call it woman's intuition, but part of me already knew long ago that there was someone else. All I could really do was put my phone in front of him on the kitchen counter, and ask: 'What is this?'
He briefly glanced at one of the photos I'd been sent, but not once in my direction, 'It's what it looks like.'
I spent the next week deep cleaning his apartment because suddenly it felt icky and disgusting. I took Dewdrop on walks and spent a lot of time strolling up and down the isles at Tesco because it was the only thing that felt safe and familiar. I clung on to Dewdrop a little harder after that. It was just us girls, we could do that, right? We'd been doing that all along anyway, but for some reason, in my head, it felt so different. Things with her dad built up to the point the atmosphere was intense. He tiptoed around me, couldn't look his daughter in the eye, and mostly sat on the sofa watching TV every evening. Neither of us could take it anymore, and we managed to get on the first available flight a few days later. This time it was goodbye, we wouldn't see him later.
For a long time, I saw this point of my life as the worst chapter. My relationship broke down, I was a solo parent, I had a job to balance, a child, and worse I spent the entire maternity leave in front of a phone waiting for him to call. The precious time I was never going to get back. But I was so, so wrong.
Parts of 2019 were not the most fantastic for us, but looking back it was the year I gained strength. I overcame it all, even if at the time I only felt like I was surviving. I managed a long-haul flight alone with a baby, I overcame PND, I set up a life for my tiny two-person family, and best of all, I managed to see the good in the absolute bombshell of a year.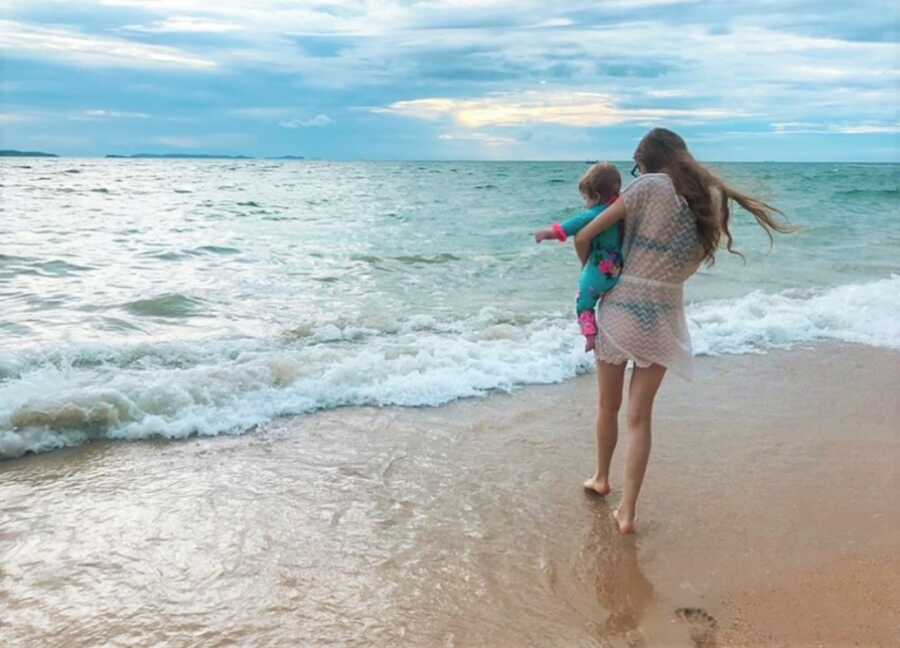 It took me too long to realize that I am enough—and I can do anything if I put my mind to it.
My daughter sadly no longer has much to do with her dad. He calls her sometimes, but he last saw Dewdrop, in the flesh, on her first birthday. She's three now.
Do I worry from time to time, that she needs her dad? Of course, I do.
Do I worry she'll look at kids with dads and wonder why doesn't have that? Of course, I do.
Do I overcompensate sometimes, feeling like I need to fill her day with rainbows, unicorns, and magic every time he lets her down? Of course, I do.
I'm only human. But I am enough.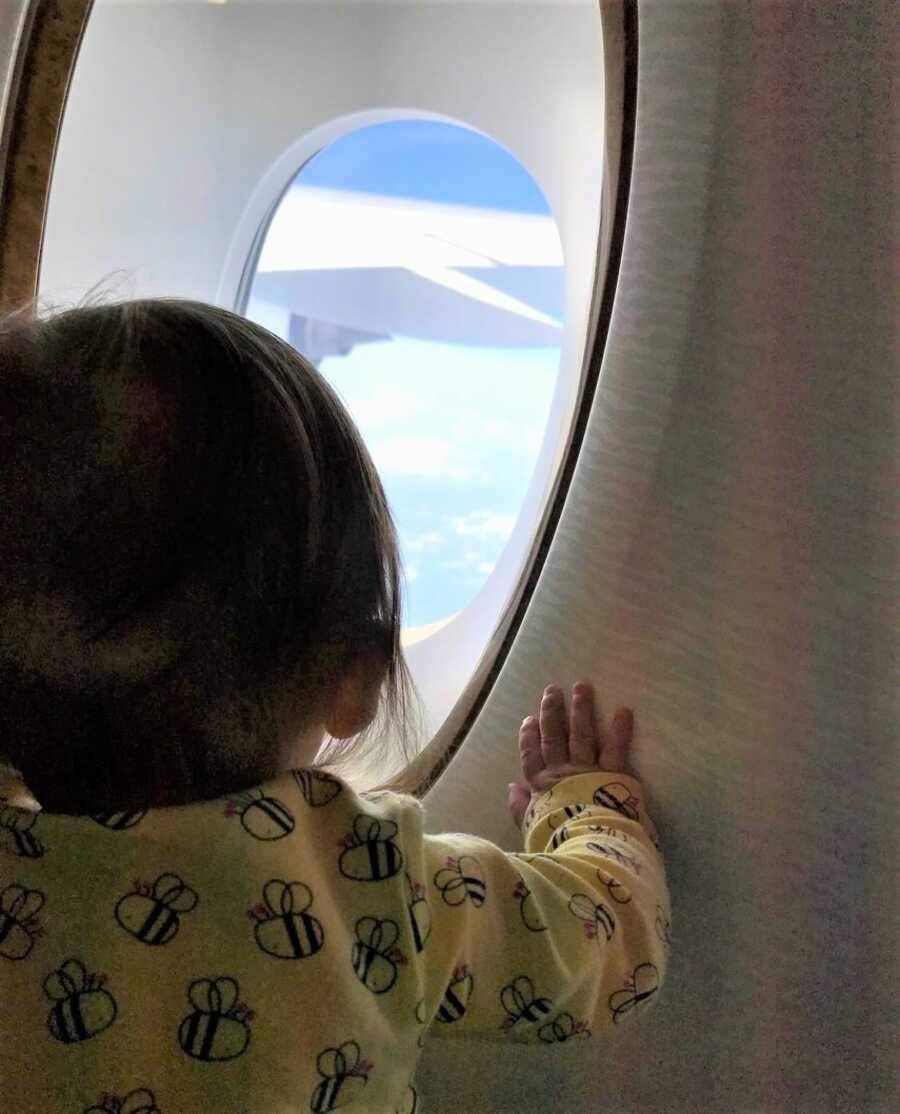 I won't pretend it isn't exhausting. I won't pretend that sometimes my mental health doesn't get the best of me, and I don't just want to lock myself in a room and stay there. I won't pretend that I don't get frustrated and tired. I won't pretend that sometimes I sit alone, in silence, messaging everyone I know because I just want an adult to talk to.
I won't pretend that although sometimes I moan, I actually love being a solo parent.
Being a solo parent is the best thing that's ever happened to me, and frankly, I couldn't imagine ever doing this with anyone else. I look at what we've got—what we've had—and there's nothing in the world I want to change. My adventure plans have become ours. We've stared into the eyes of elephants in Asia, touched their trunks as they prepare to head off to sanctuaries. We waved at Minnie and Micky at Disneyland Paris—and found the best croissants. We've even built the worst sandcastles ever on our favorite welsh beaches…and we have so many more adventures to come.
This may not have been what I pictured, but Dewdrop and I are a team, and we're stronger than I ever imagined we'd be. It took a lot of heartache and pain to get to where we are today, but if where I am today is by her side: I am exactly where I'm supposed to be."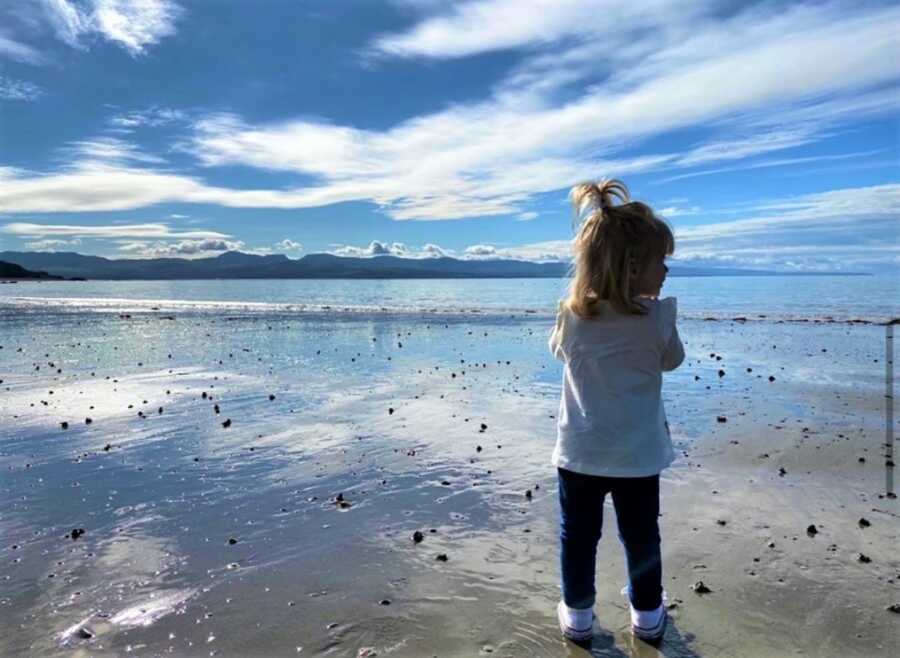 This story was submitted to Love What Matters by Sophie May from Derbyshire U.K. You can follow her journey on her Instagram. Submit your own story here and be sure to subscribe to our free email newsletter for our best stories, and YouTube for our best videos.
Read more stories about single mothers by choice:
'I said if I wasn't married by 30, I was going to have a baby on my own. They laughed, told me I was crazy.': Single mom by choice shares journey with infertility
'Here…AND HERE!' The reality of having TWINS hit me. I cried alone at night, thinking I wasn't doing enough.': Single mom by choice delivers twins, shares parenting journey
'If I'm not in a relationship when I'm 30, I'm using a sperm donor!' I never took it seriously.': Single mom by choice pens journey, 'I hope she's proud to be my daughter'
'At 18, I nonchalantly said to my friend over dinner, 'I could always have a baby on my OWN.' I was unlucky in love. Months before graduation, I committed.': Single mom by choice says 'this is the best decision I ever made'
SHARE this story on Facebook to encourage other women to forge their own paths and love what matters most!