"They say, 'Face your fears,' but what if you were never given the choice? What if I told you the thing I fear the most faced me?
As a child, loneliness was my biggest fear. Loneliness, as defined by the dictionary, is 'sadness because one has no friends or company.' However, the loneliness young Nour feared was totally different. Loneliness was my scariest and most hated feeling. It was something I always dreaded and wished I would never experience – until I did. Little did I know, my most fearful nightmares would come knock on my door sooner than expected.
When I was four, my mum was pregnant with my younger brother. During her pregnancy, she was showering when she first felt a lump in her breast. After several appointments, she then discovered she had stage 4 breast cancer. She was asked to abort her baby, as pregnancy hormones increase the growth of cancer cells, but she refused to sacrifice her baby and postponed her treatment. She took injections daily to help with the baby's development and in her third trimester, she had the longest surgery to remove her breast. The surgery was so difficult after she had to lay on her left side with local anesthetic. The doctor monitored if the baby was receiving oxygen throughout the operation. Four weeks later, not until she delivered her premature baby after eight months of pregnancy, did she start with her treatment.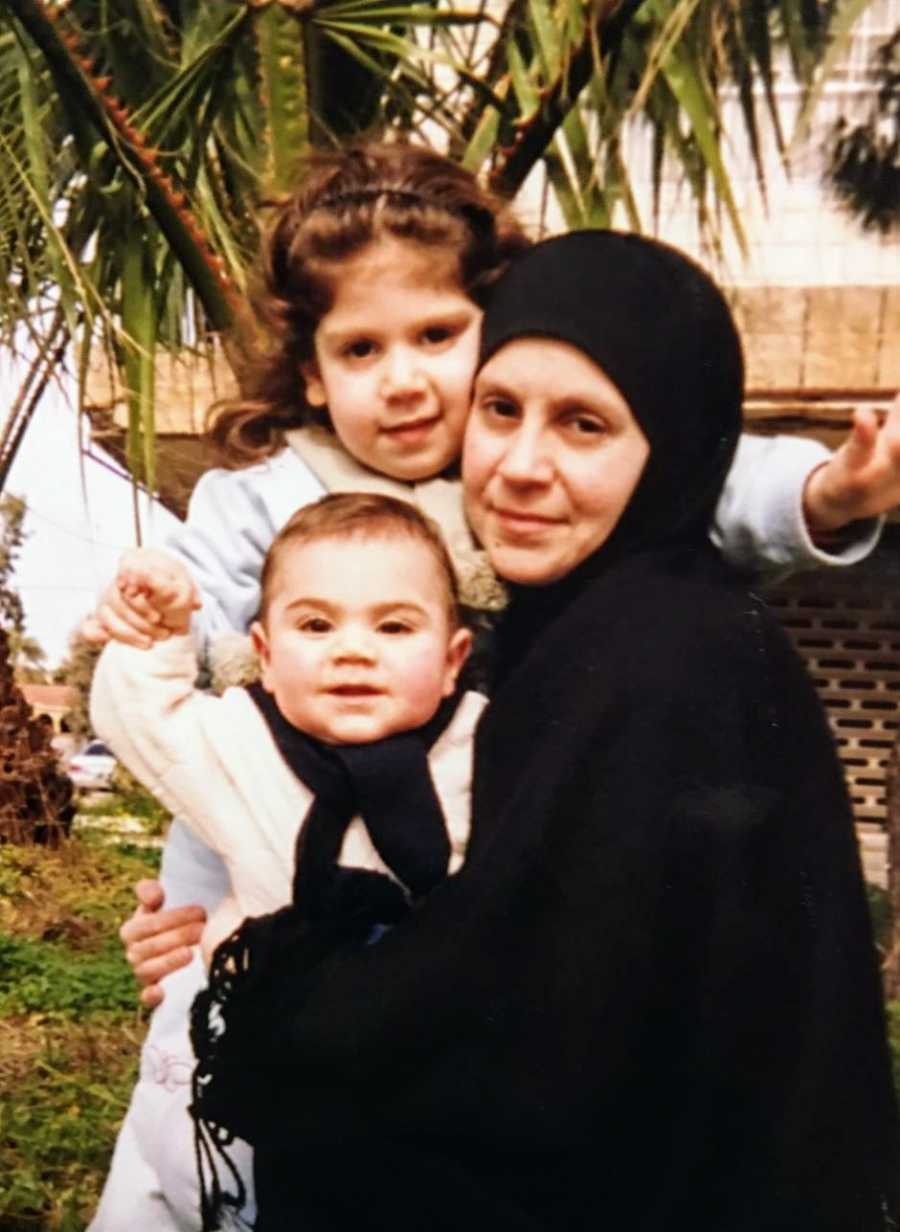 Mum suffered five years before she said her goodbyes. In these years, she was preparing me for what was coming. We shared open talks about death and sickness. I recall whenever she addressed me with her death, I used to cry, hug her and ask her to stop talking about it. I was trying to postpone the pain this trauma would leave, but until when? The day I ran from and pushed the thought of it away finally caught up with me. I lost mom at the age of nine on a Friday morning, August 27, 2010. and life was never the same afterwards.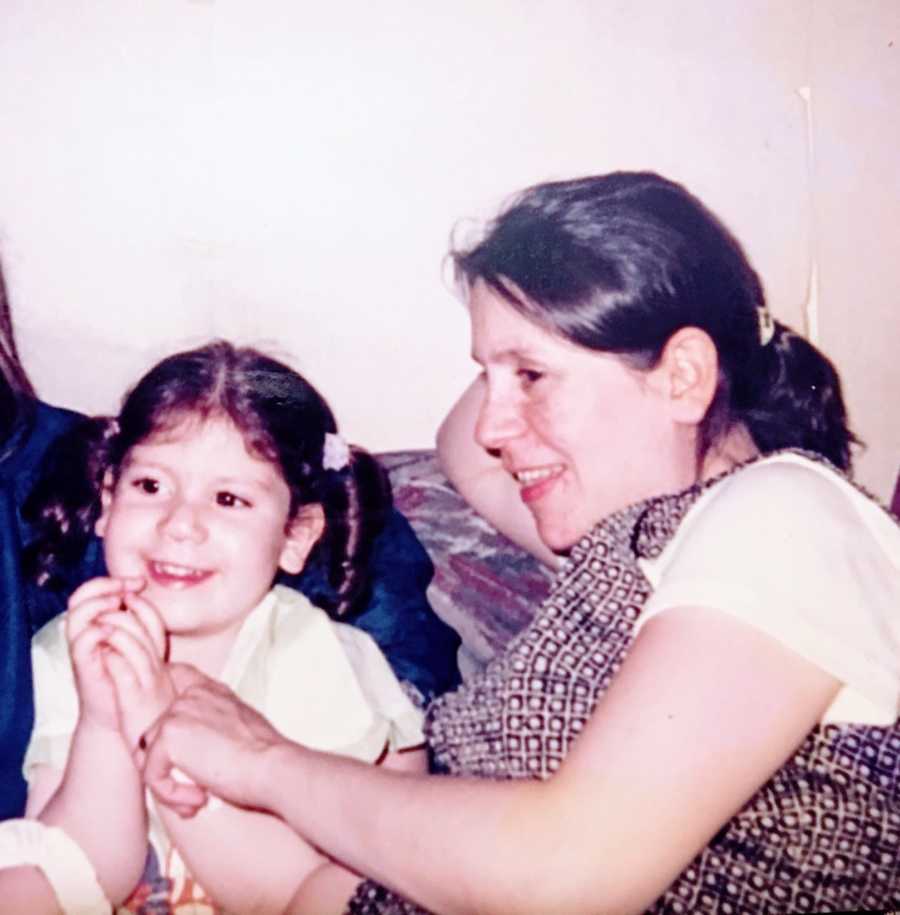 Her death news was a tragedy to me despite her trying to prepare me for it. Yet the truth is, nothing will truly prepare you for such pain. I learned her death news by coincidence after reading her name on a funeral paper near home. I remember asking several times if what I read was true, but I was constantly fed lies until the late afternoon when my uncle's wife confessed. She said, 'Yes, it's true. The paper you read was your mother's funeral paper.' You may be thinking, what did a nine-year-old feel at this moment? Honestly, I don't know because I was never asked. No one asked me what I was feeling or if I would like to talk about it. Till this day, 10 years have passed and I still cannot put what I felt in this moment into words.
I grew up in a society that believes talking about grief and loss is a taboo. I wasn't given the chance to open up or express my feelings. I looked around and saw everyone continuing on with their lives, so I thought hiding my wound was the right thing to do. I spent the past 10 years in silence, until two days before mom's 10th death anniversary I decided to break it. I opened my grief page, @grievingisok, on Instagram on a Tuesday afternoon, August 25th. I thought of naming it 'Grieving is Ok,' because I wanted to convince myself it was. I knew from inside it was time to break this so-called taboo and set myself free. I knew the time to break my silence had come and decided to give myself the chance no one gave me.
Opening this page was one of the first steps for me to help myself understand my feelings and learn how to deal with my grief. It started as a tool I used to write down what's inside freely without having to express it to a person to make it easier on me. I decided to help myself because I found it was the only way through. With time, I discovered I'm not only helping myself, but I also came across motherless daughters who share similar experiences. Being heard along with listening to others have helped me with my own grief more than anything would ever. I have learned in order to help oneself survive something, one can lift others along the way, which does not in fact add a burden but makes the journey lighter. Although it has only been three months since I opened my page, it has changed my life. The love and support I received and all the people I came across speeded my healing process tremendously. I now go by in the saying, 'We heal by lifting others.'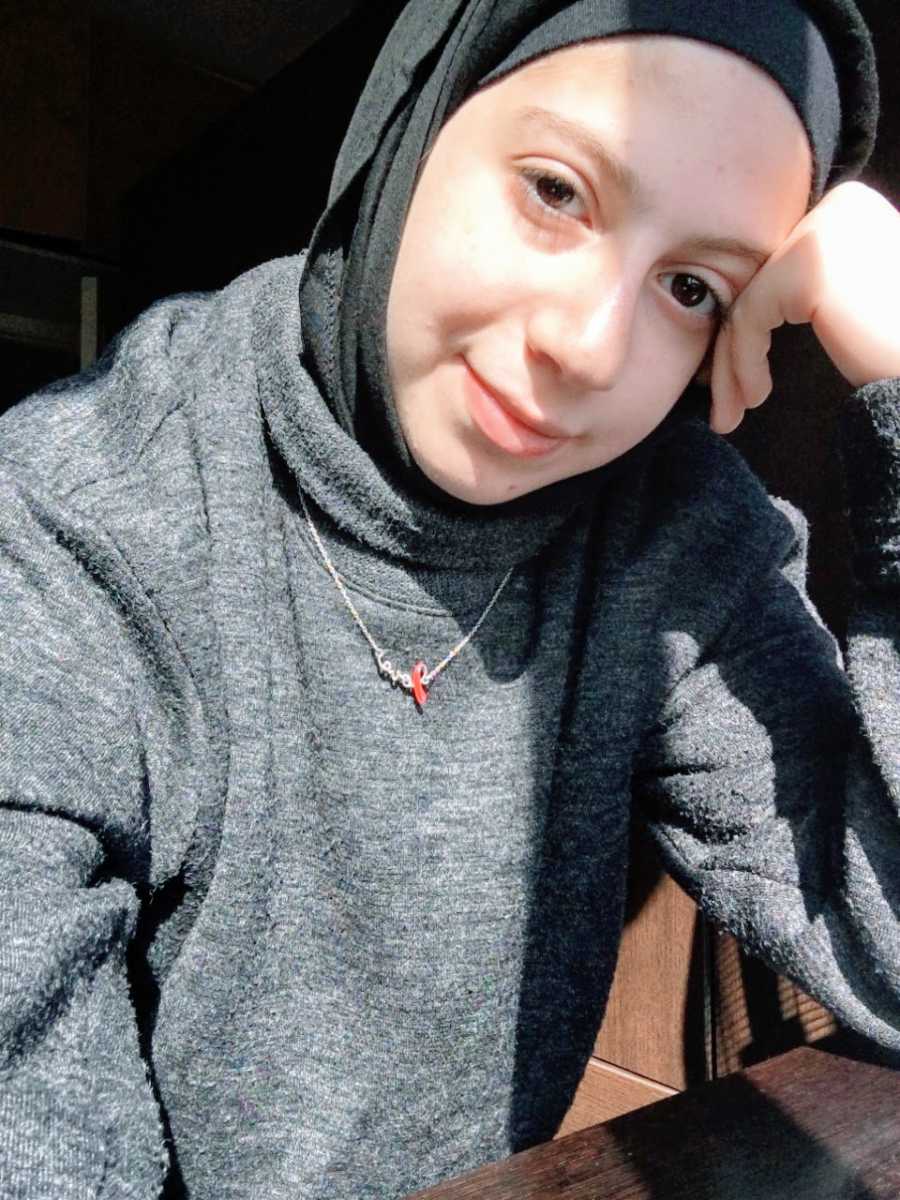 This trauma has left me with countless fears and intricacies. Even though I acknowledge there is happiness after loss, some fears still haunt me to this day. One of my biggest fears is losing my father, my backbone and best friend. The fear of losing a loved one becomes scarier than usual. I break down every time I think I may lose him in any second. The fear of losing him sometimes gets uncontrollable; it's surreal. Recently after mom's death, I feared leaving the house and having to lose another beloved one. Another intricacy is 'cancer' – even the word itself makes me feel uncomfortable. It reminds me of mom, sickness and death. I fear being diagnosed with cancer, I fear having kids and watching them experience what I passed through. I fear seeing the past repeating itself; I'm not ready and never will be.
I will never be able to be the fear-free person I was before my grief, but this doesn't mean I won't be able to find a new version of myself. I had the chance this year to reunite with my mother's best friend. We talked about mom, their memories and how grateful we are to have mom in our lives. I also had the courage to open up to her about my fears and insecurities and she told me something that changed my whole perspective. She convinced me life and fear do not meet. You cannot live if you fear living. You cannot stop your life because you're afraid of moving forward and you cannot let your fears control you. This isn't how life works. She convinced I cannot pause my life just because I fear certain things to happen. There's a saying I believe in, 'You cannot control what happens to you, but you can control your attitude towards it' and this changed my whole perspective.
I won't lie to you. It was never easy on me to reach the stage I am in now. Sometimes it gets harder than I thought, but I am gradually learning how to adapt to my new self after grief. I'm learning now how to deal with my grief in order to help other girls with their journey. I want you, yes you reading this, to believe you are stronger than being broken. You're a warrior, a fighter and survivor. I would like to remind you, what you are looking for is within you and there's always a light at the end of the tunnel. I've always wondered what's the tool to move forward without the person who brought me to life, until I found it within me and I hope you find what you're looking for inside of you, too.
A special thanks to Love What Matters for giving me the chance to talk about a very dear person to my heart, my beloved mother Diana Ghader, whose legacy will live through me. Thank you for giving me the chance to share my story freely and for making me feel heard. I would like to end my story with a special letter to my mom.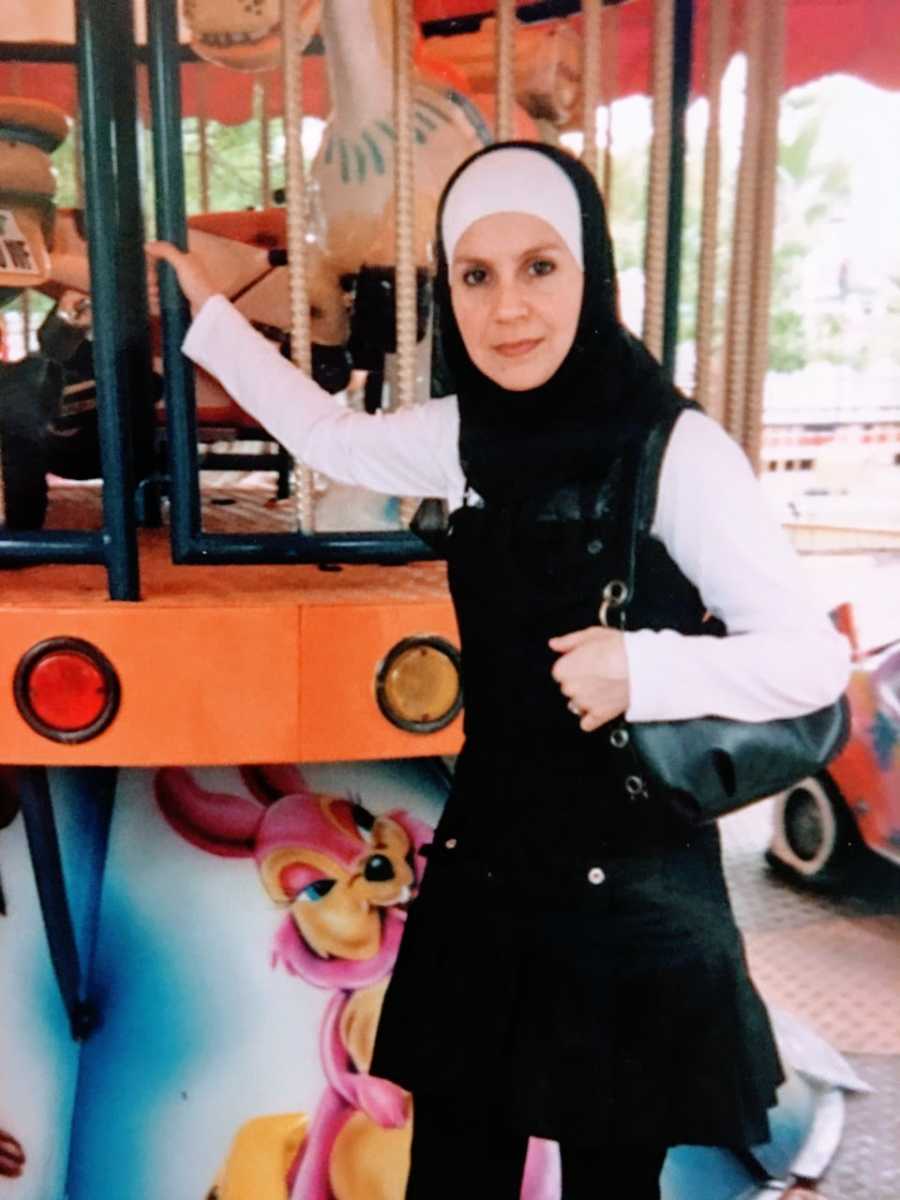 A letter that will never be read by its receiver:
'Hi mom,
I miss you so much. Your presence was the best thing that has ever happened to me and I'm forever grateful to be your daughter. I still had hope, however, mom. I had hope you would recover. I had hope your hair would grow and you'd be healthy again. I had hope this nightmare would end and I would be able to do with you the things I always wanted, but the truth is you're gone now.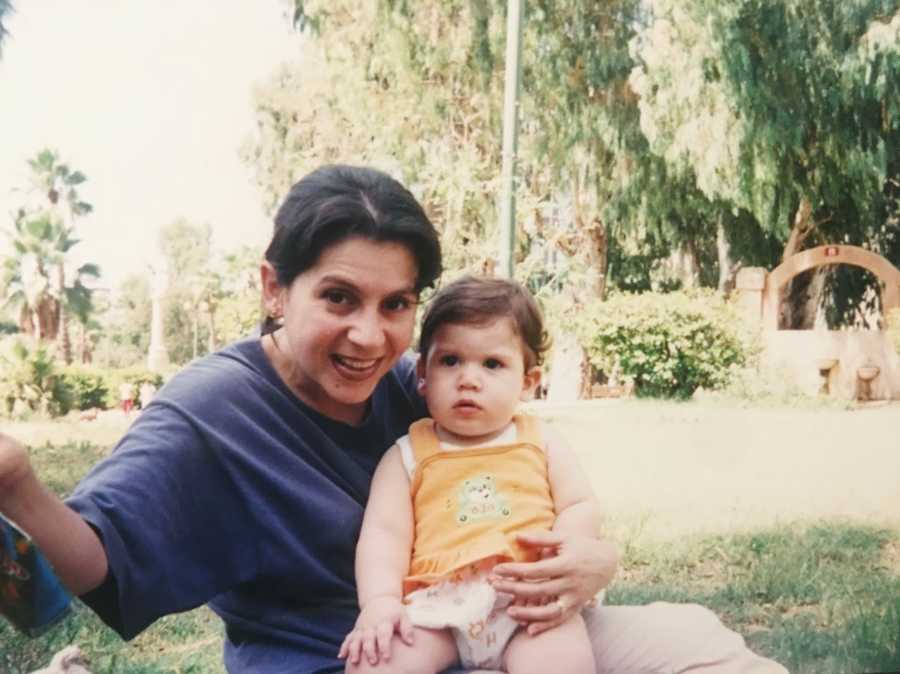 What happened to all the things we were supposed to do together? You're gone and you took everything with you. You took my hopes, my dreams and all the memories we shared. You took with you a part of me, and no matter how hard I try, I will never feel whole again without you. You left and took all the things we couldn't do together. You left me with unanswered questions. You left me and I had to figure out how to survive without you. You left me and our memories still haunt me, even after 10 years.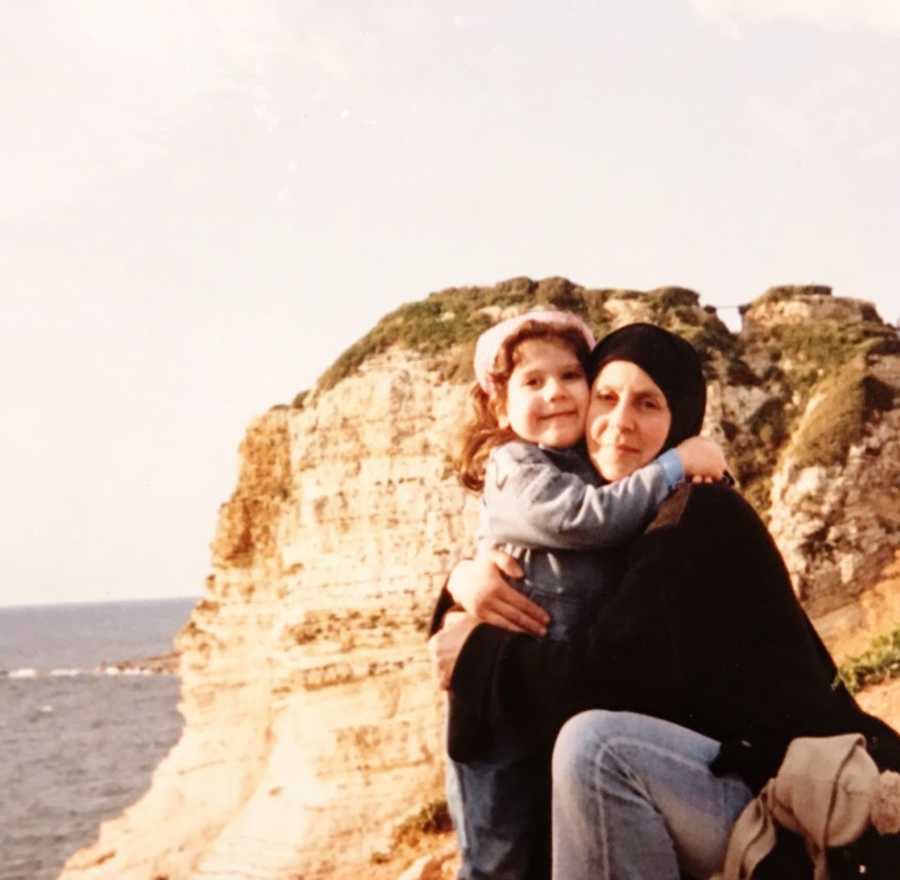 Besides, I thought you left me with nothing, until I discovered you left me your strength. You passed me the strength you fought with for your family and kids. You gave me your sword, knowing it's the thing I would need to move forward in live my life, to be happy again, to help others…
I've always wondered why you didn't leave me a letter, a tape… anything that carries your words, until I uncovered the mystery. You landed me the strength you had so I can learn how living is after you.
Sometimes it hurts to think you won't be there when I fall in love, or at my wedding or when I have my babies. Sometimes it hurts when I see the bond my friends have with their mothers, knowing I'm never going to have that with you. It hurts to remind myself I'm not going to share the simplest things with you just like they do, but then I remind myself they would never have as well the bond we had, the secrets we shared and the love that still connects us. They have their mother physically and I have you in my heart, would that make us special, mom? I wonder…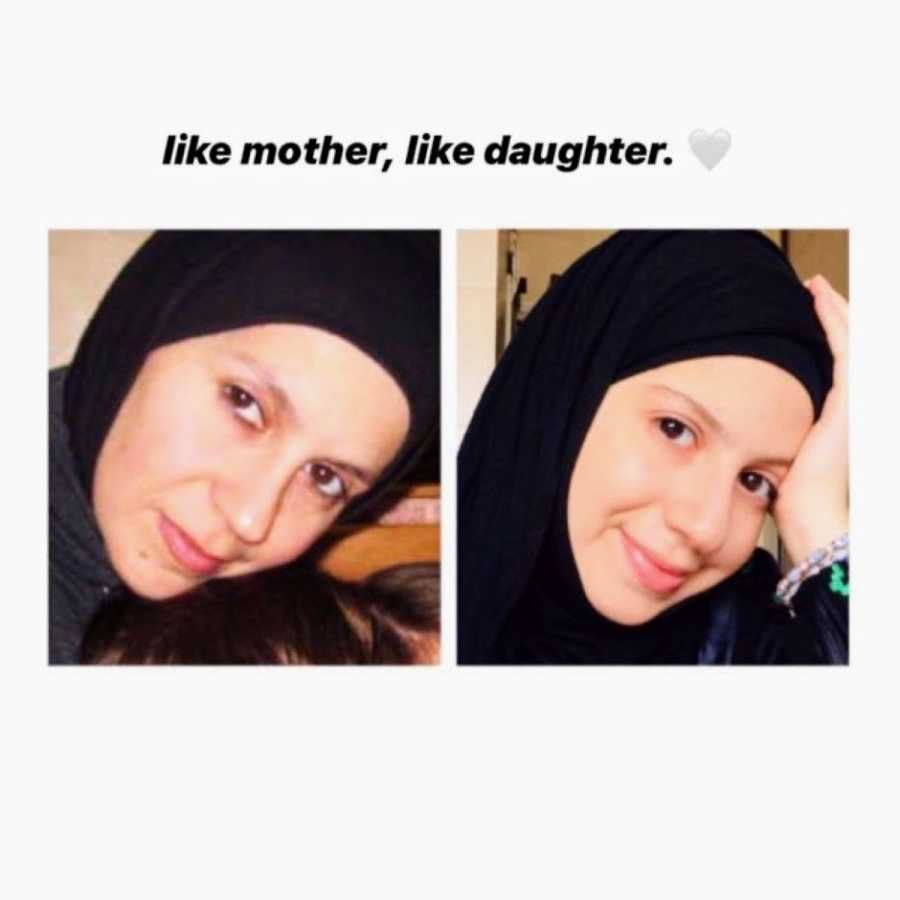 If losing you means I will no longer see you in pain, I'm okay with it. I will love you forever.
Your daughter,
Nour'"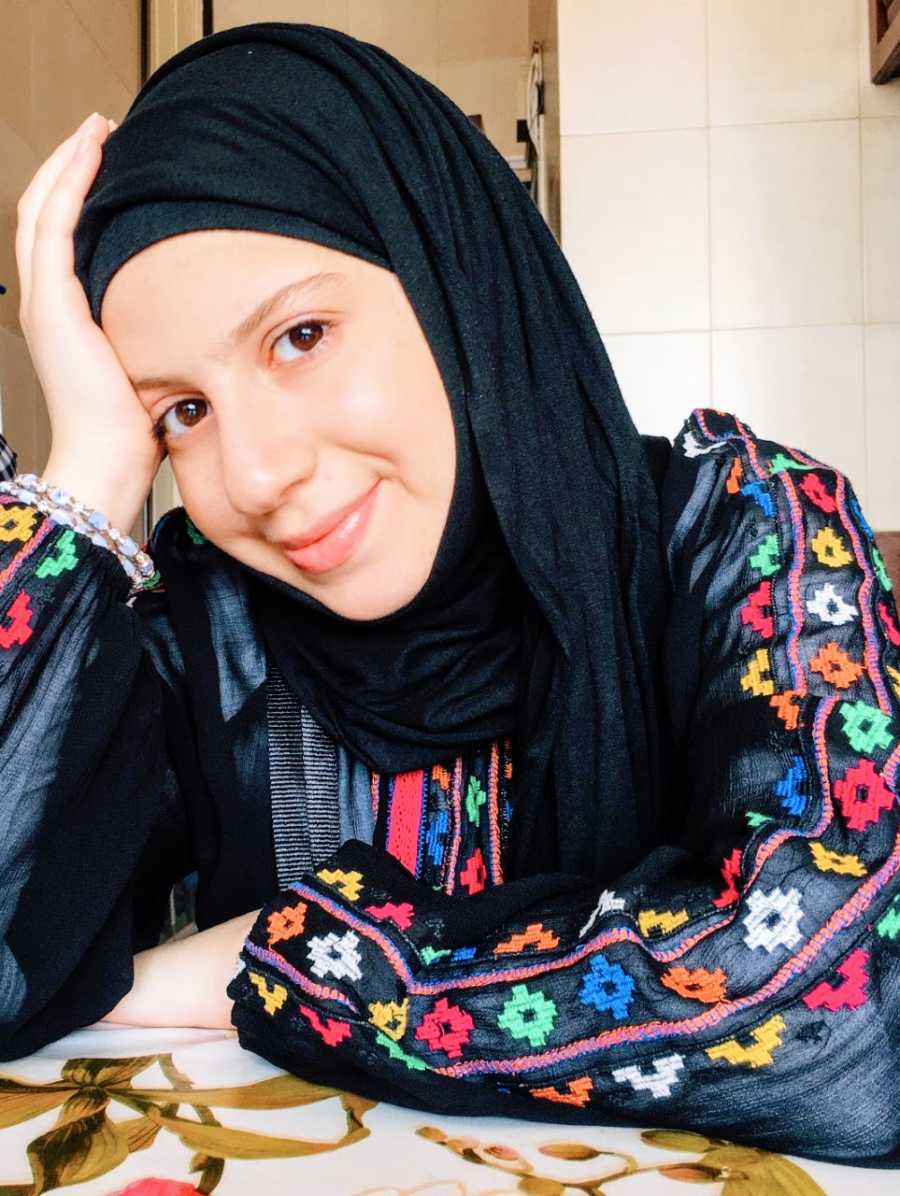 This story was submitted to Love What Matters by Nour Helou of Beirut, Lebanon. You can follow her journey on Instagram here and here. Submit your own story here and be sure to subscribe to our free email newsletter for our best stories, and YouTube for our best videos.
Read more stories like this here:
'Your sister passed away.' In a matter of years, I lost half my immediate family. This grief is not linear.': Woman pens moving grief journey, 'I live every day with authenticity'
'It was a glorious, sunny day at the pool. I scratched and felt the lumps.': Mom with terminal breast cancer afraid to miss the 'little moments' with daughter: 'Light-up shoes, ice skates, bra straps'
'I stepped onto the bus and felt a 'release.' A warm sensation and then a POP. I lost my balance, my eyes closed shut.': Woman beats breast cancer after losing her mother
'Please, don't let them forget me.' It was as if time stood still. 'Do you want to come off the ventilator?' He nodded yes.': Woman loses husband to Non-Hodgkin's Lymphoma, leaves behind death letter 'asking everyone to donate blood'
Provide hope for someone struggling. SHARE this story on Facebook with friends and family.