Usually the father of the bride, or the groom, are the emotional ones as the bride descends in her angelic white dress down the aisle. But that wasn't the case at Tearra Suber's Ohio wedding — It was her precious 6-year-old son, in his dapper bright red suit, who couldn't hold back his overwhelming reaction. The little boy, Bryson, was caught on camera with tears rolling down his cheeks as his beautiful mama walked toward him and his father, the groom, at the altar.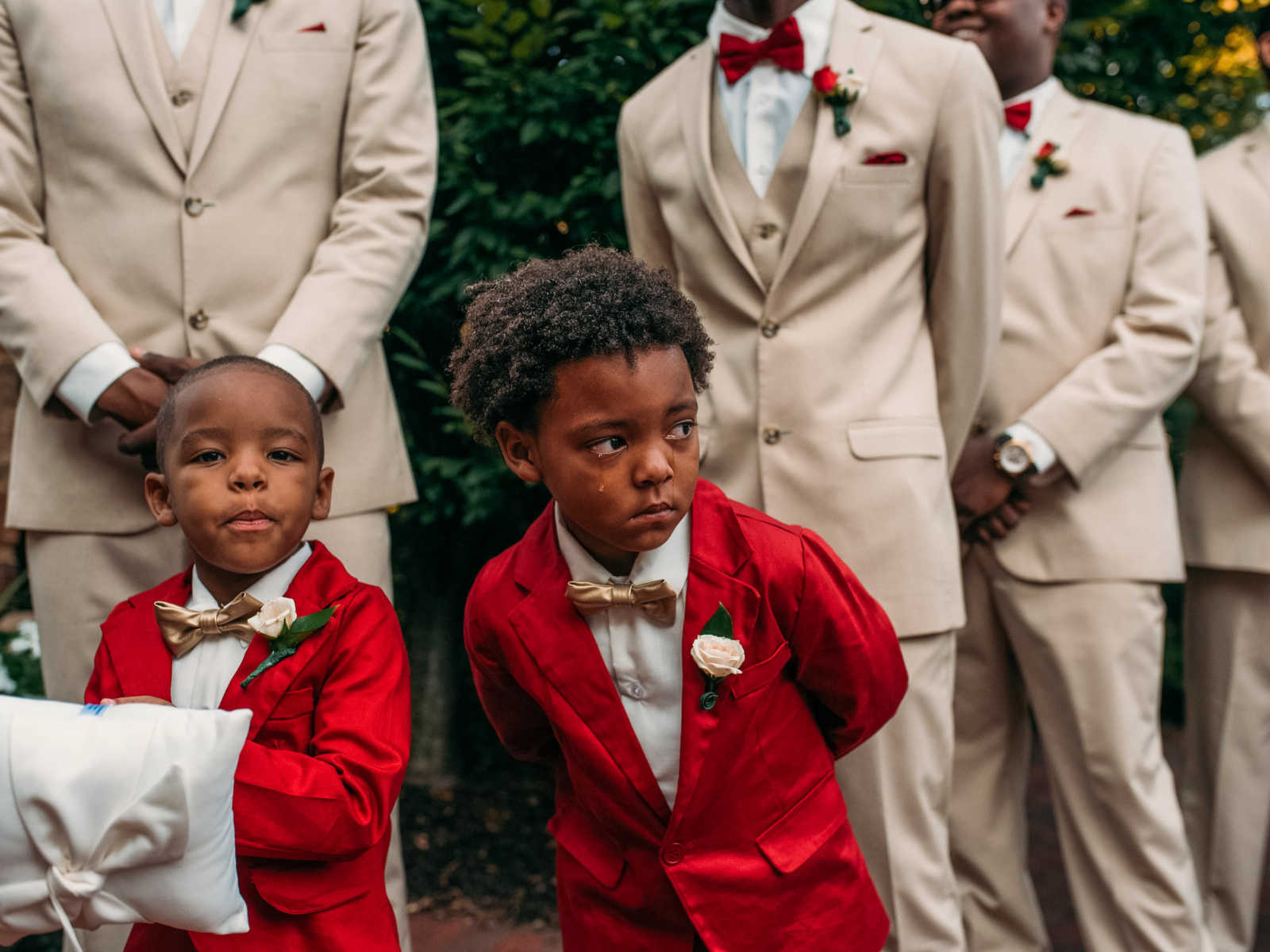 "Bryson was the son of the bride and groom. As everyone stood up and waited for the bride to come down the aisle, he started expressing so much emotion," the wedding photographer, Paul Woo of Wandering Woo Photography, wrote to Love What Matters. "I was solo shooting this wedding and this moment was difficult because I was secretly bawling behind the camera and had to prioritize this moment over the bride coming down the aisle. Yes, I got both photos, but I knew this moment was THE moment."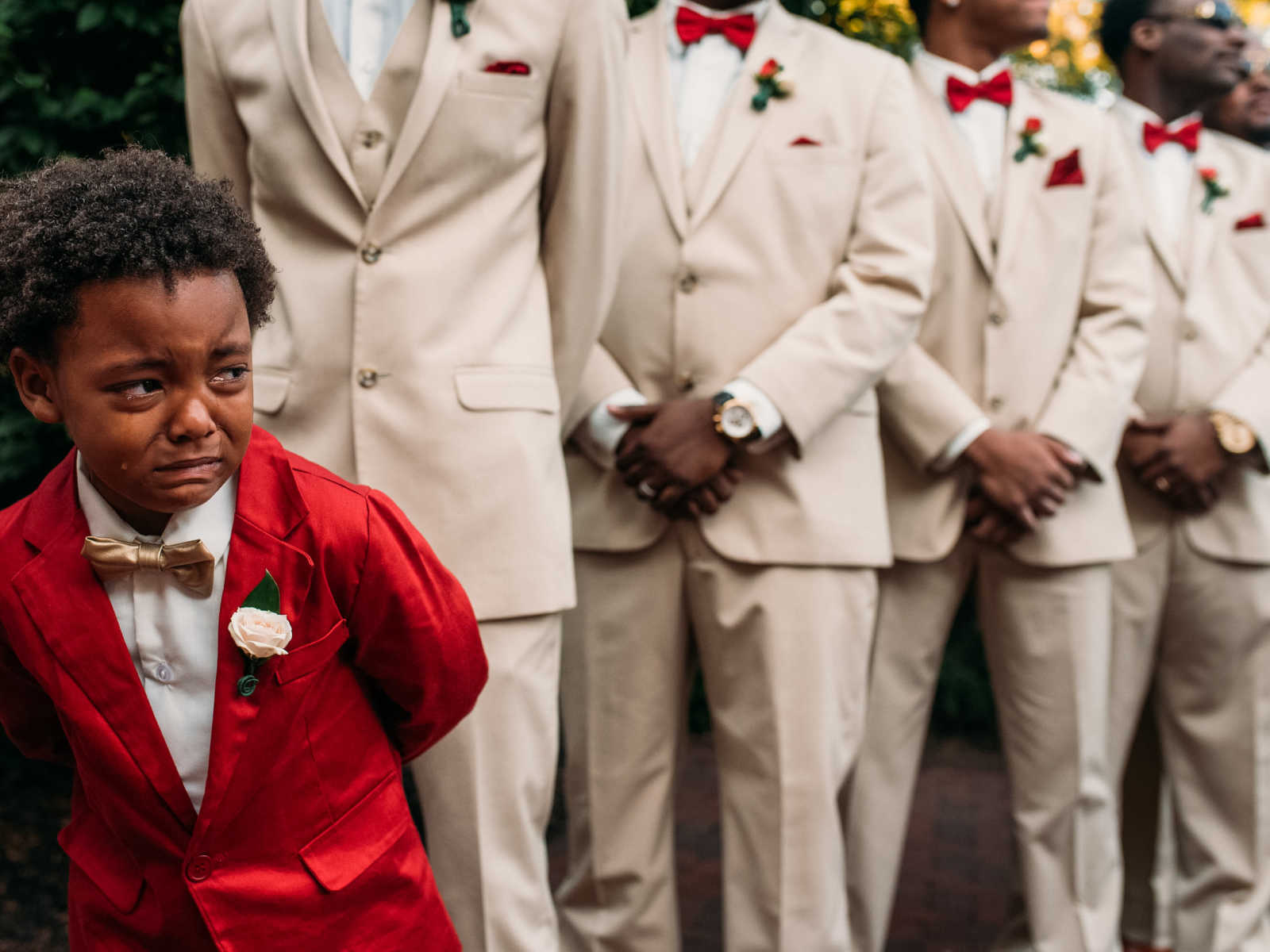 The tender moment was certainly not lost on his mother. She reflected on her son's compelling emotional reaction on Facebook.
"As I stood at the other end of this very aisle, I too cried immensely!," Tearra Suber wrote. "Gazing at the crowd of family and friends, my very gorgeous wedding party standing beautiful and sharp!! My King standing tall, handsome, and defiant!! Waiting for ME!!… Talk about butterflies!!! Arms locked tight with my father as he whispered in my ear, 'take your time, and go whenever you are ready.' He calmly reminded me that this crowd of beautiful, loving family and friends were all waiting for ME!
I hadn't yet realized that my sweet, soulful oldest baby boy was also sharing in on this moment so deeply, with us," she added. "Taking in every breath, right along with us! To see him share such strong emotions of joy and happiness for the union of his parents was seriously one of the most powerful moments I've experienced to date!"
Bryson wasn't all tears the entire day, though. He managed to work the crowd with his sparkling smile and friendly waves to the wedding guests.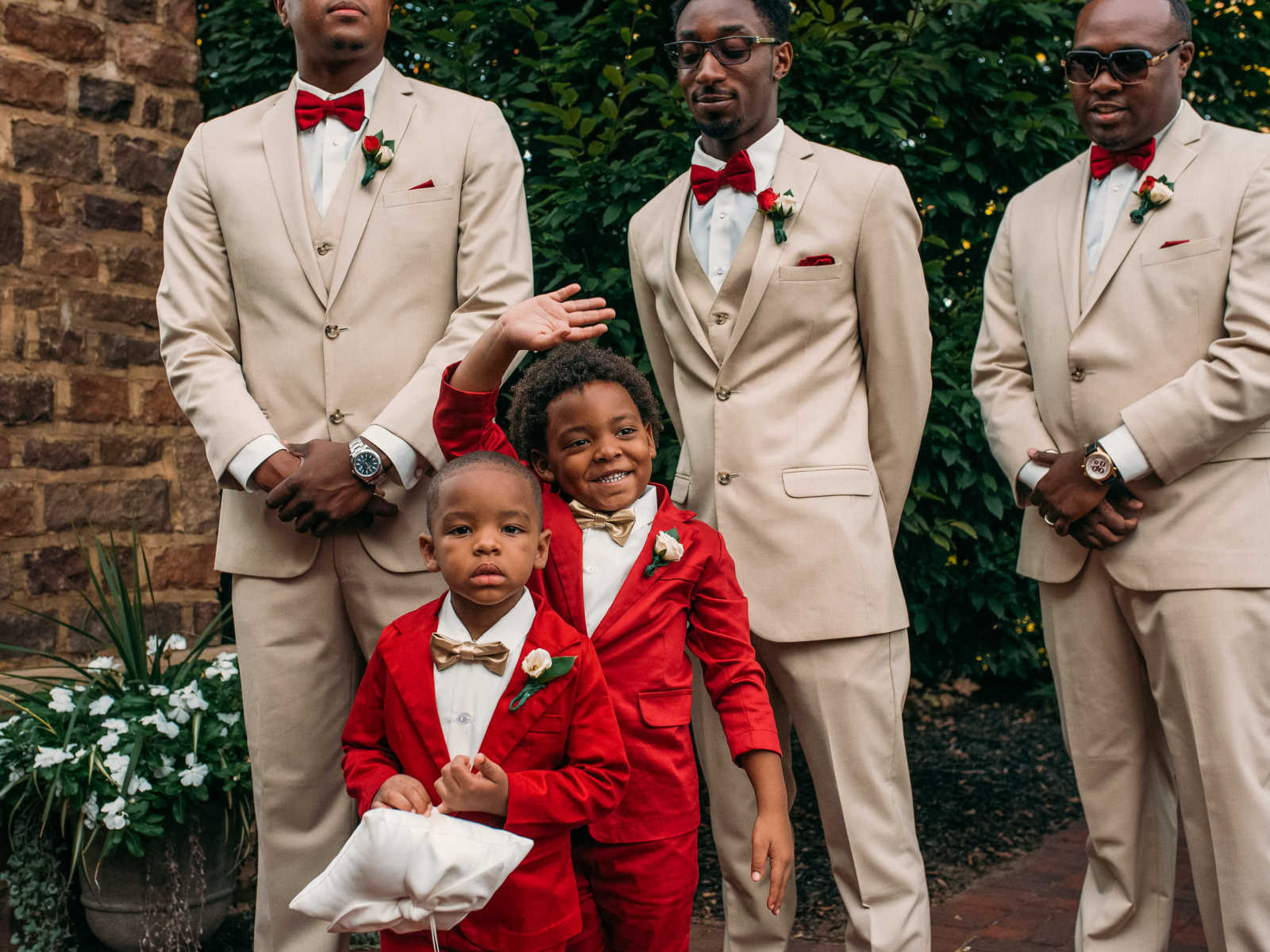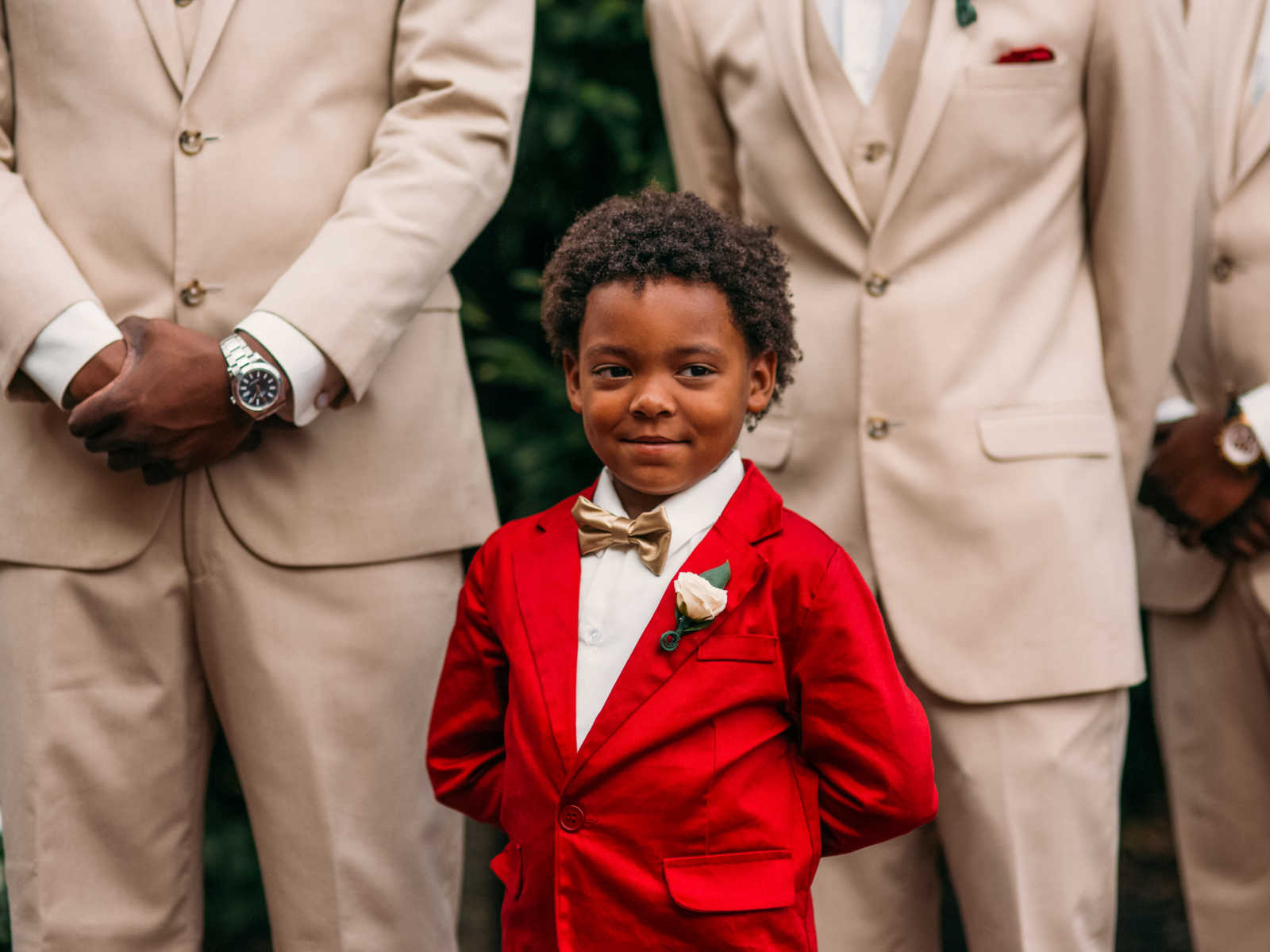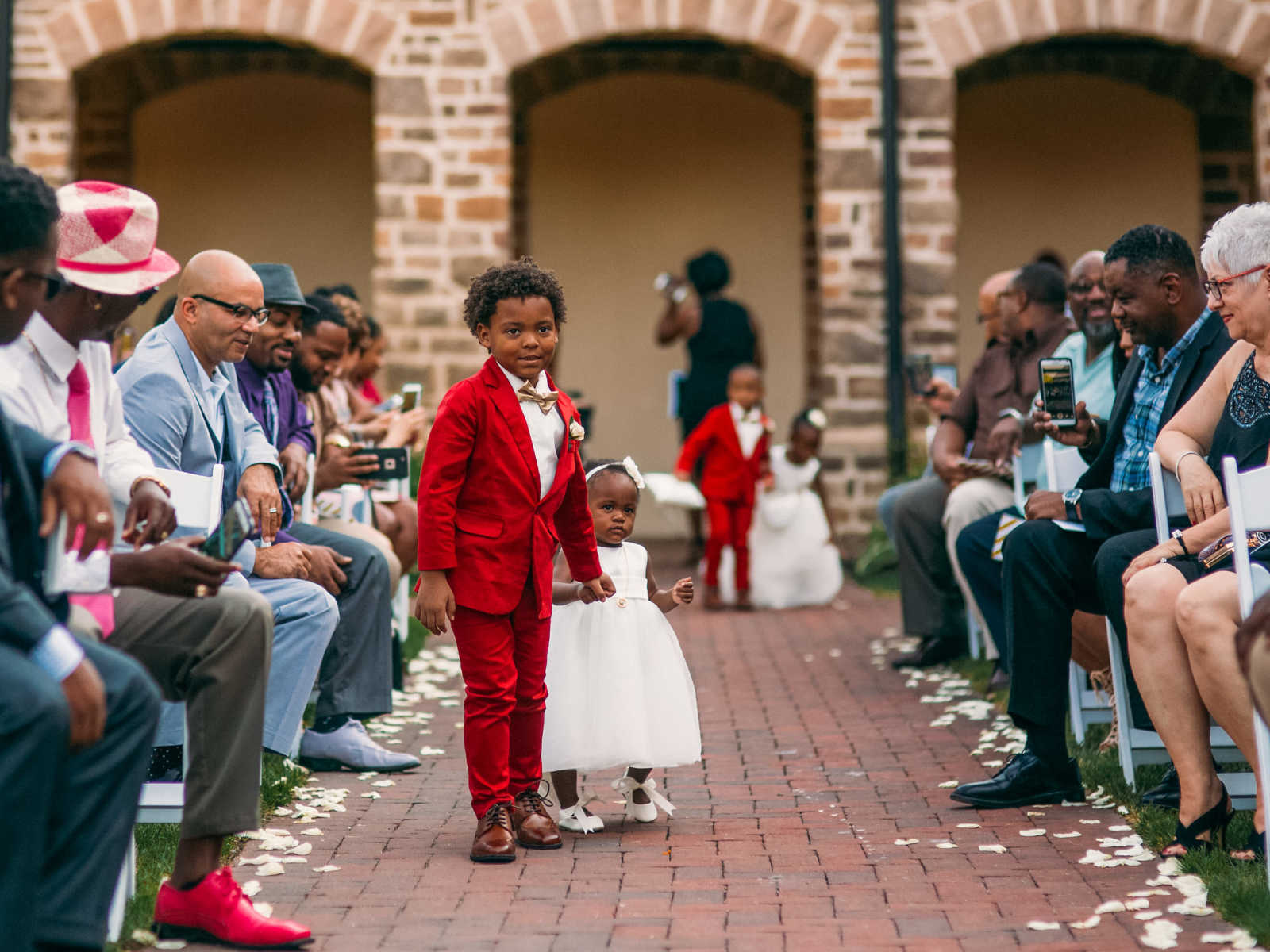 This story was submitted to Love What Matters by Paul Woo of Wandering Woo Photography in Columbus, Ohio. Submit your story here, and be sure to subscribe to our best love stories here.
SHARE this story on Facebook if you believe in the powerful bond between a mother and her son.