"Meet Fran and Elmer, my grandparents, and the epitome of 'true love can last.' This year will mark 55 years of marriage for the two! My grandparents were born in the late 1940s and have been through nearly everything. I have been wanting to put together a unique photo shoot, but also something I can cherish and hang up on my walls at home for keepsake memories. A few months ago, it dawned on me! I needed to create something so special for my grandparents, better known as 'Mama and Papa.' I thought to myself, 'What do they like? Where do they love to travel to? What is their favorite thing to do together?' So I decided to recreate the night they first met – at Steak 'n Shake!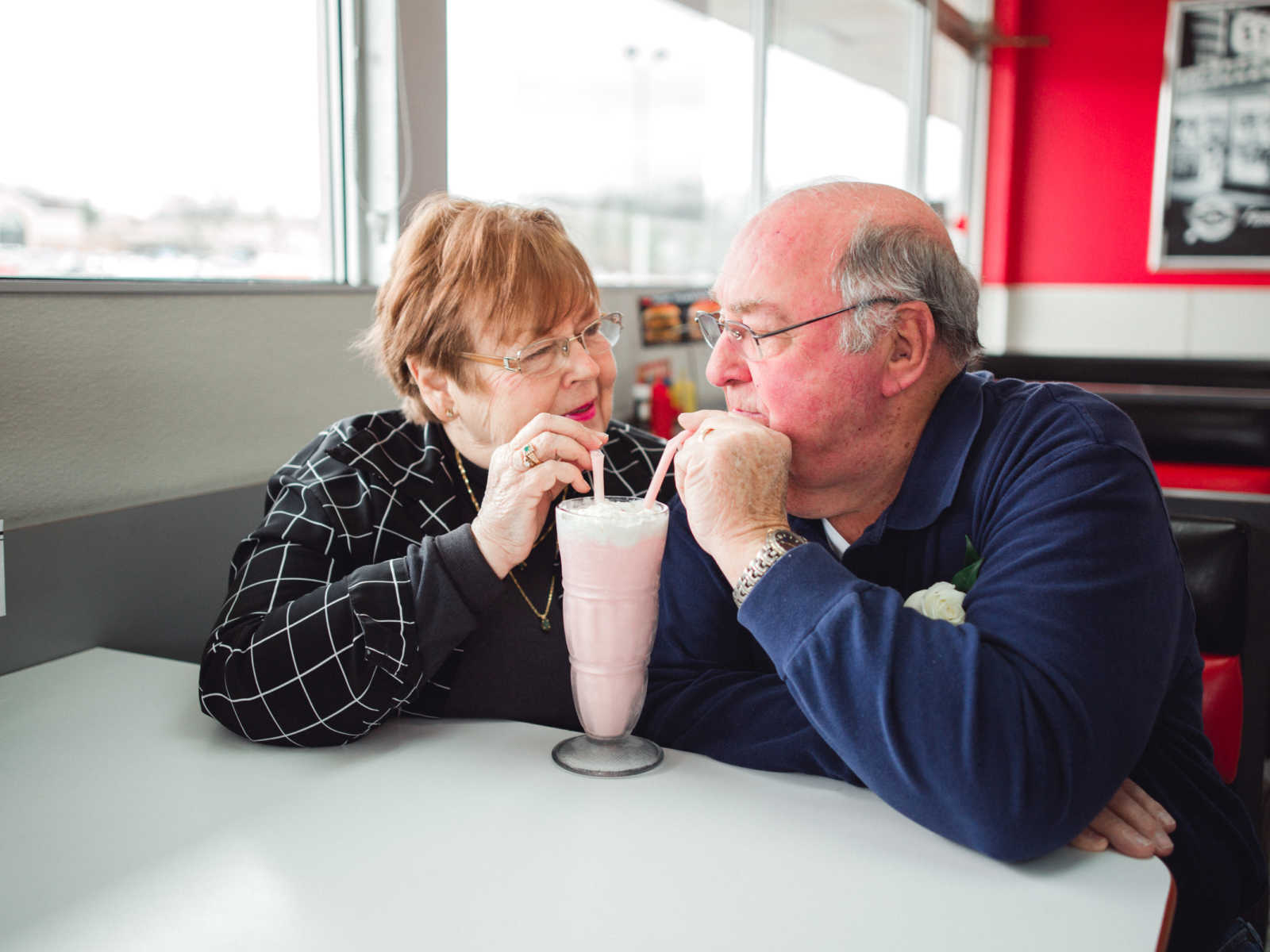 I called my grandparents and told them my thoughts and ideas for the shoot. Mama gave me the exact details about how they met– keep in mind, this was 50+ years ago — that is true love! Heck, she even remembered the exact month! I told Mama to write down their first date for me and any details she would love to include with their pictures. On Wednesday afternoon, I drove over to their house so anxious and so excited for this session.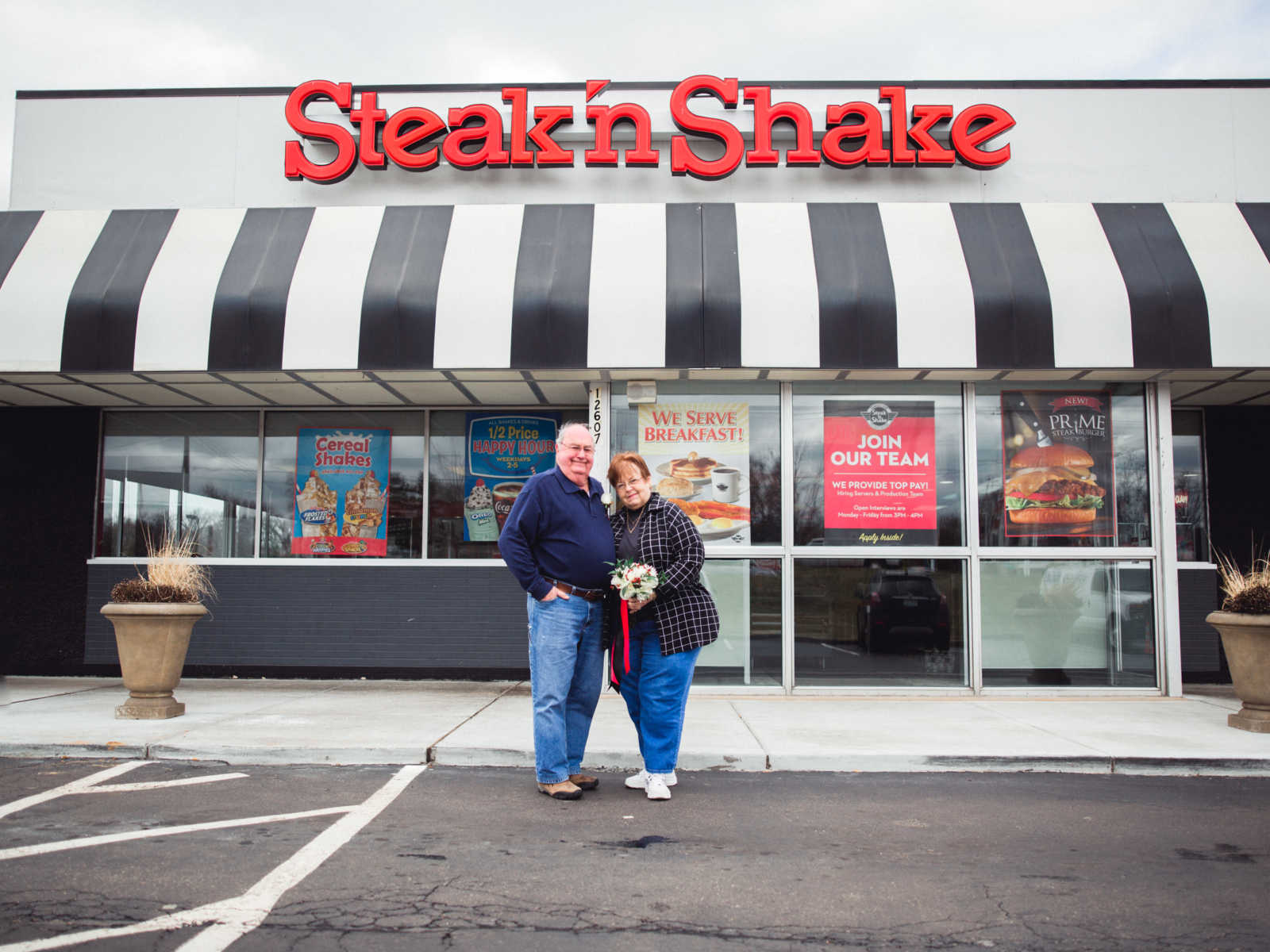 Take a look at what true love can be, and read how Fran and Elmer first met.
"I first met my husband, Elmer, on a chilly, rainy day in March of 1962. We met at the Rock Road Steak 'n Shake which is no longer there. Steak 'n Shake was a place where teenagers would meet, hang out and have fun. My friend and I were waiting to meet with some friends when Elmer, who was in the next car, was trying to get our attention. I rolled down the window and stared at him.
Elmer said, 'Your windshield wipers are squeaking miss.' I proceeded with, 'no kidding,' and further rolled up my windows. Once our friends got to Steak 'n Shake, Elmer knew one of our friends and got in the car. It just so happened Elmer knew our guy friend from high school. He first called my friend and asked her for a date, but she said, 'No thank you.' Elmer then called me and asked for a date. I was annoyed and unsure about this Elmer guy, but I gave him a chance and said, 'Okay, why not.'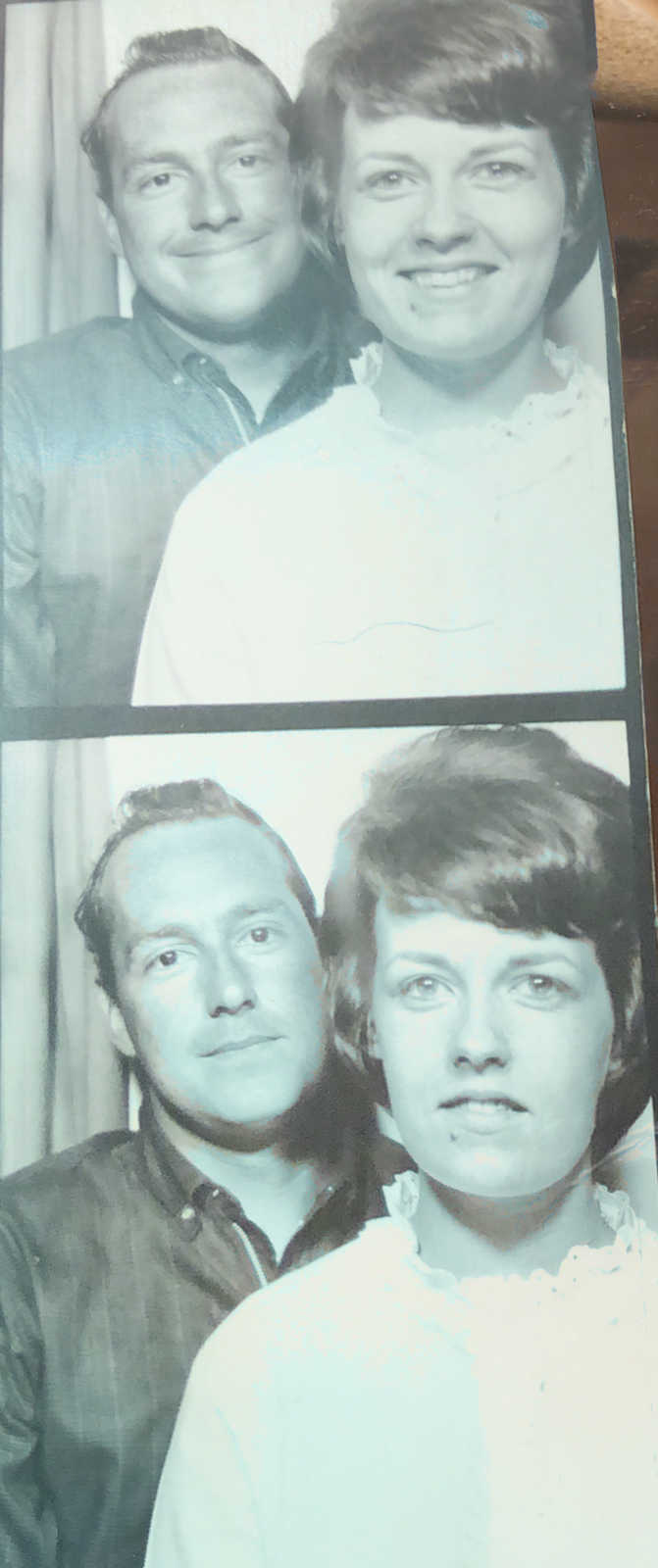 Our first date was downtown at a theater to go see a movie. The entire movie, Elmer was looking towards the ceiling sound asleep. Once the lights came on at the end of the movie he woke up confused about where he was.
Back in the 1960's there was drag strip known as the Alton Drags, which was a popular place for teenagers and young adults to hang out. We would go there a lot for dates and of course always Steak 'n Shake.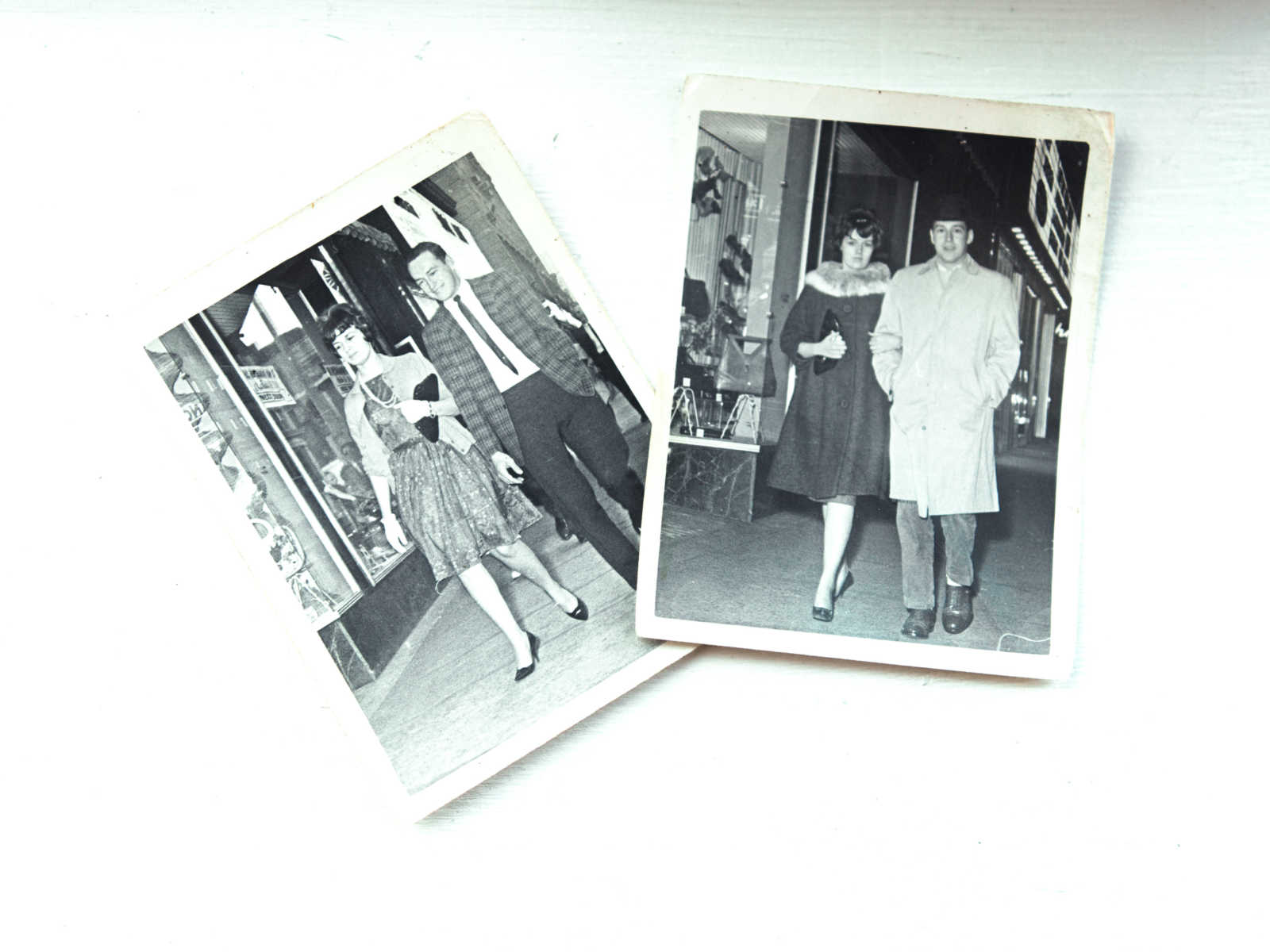 Surprisingly to our friends and our parents, we were engaged within three months. Elmer said, 'I would like you to have a ring.' I replied, 'I don't think so. We do not know one another well enough.'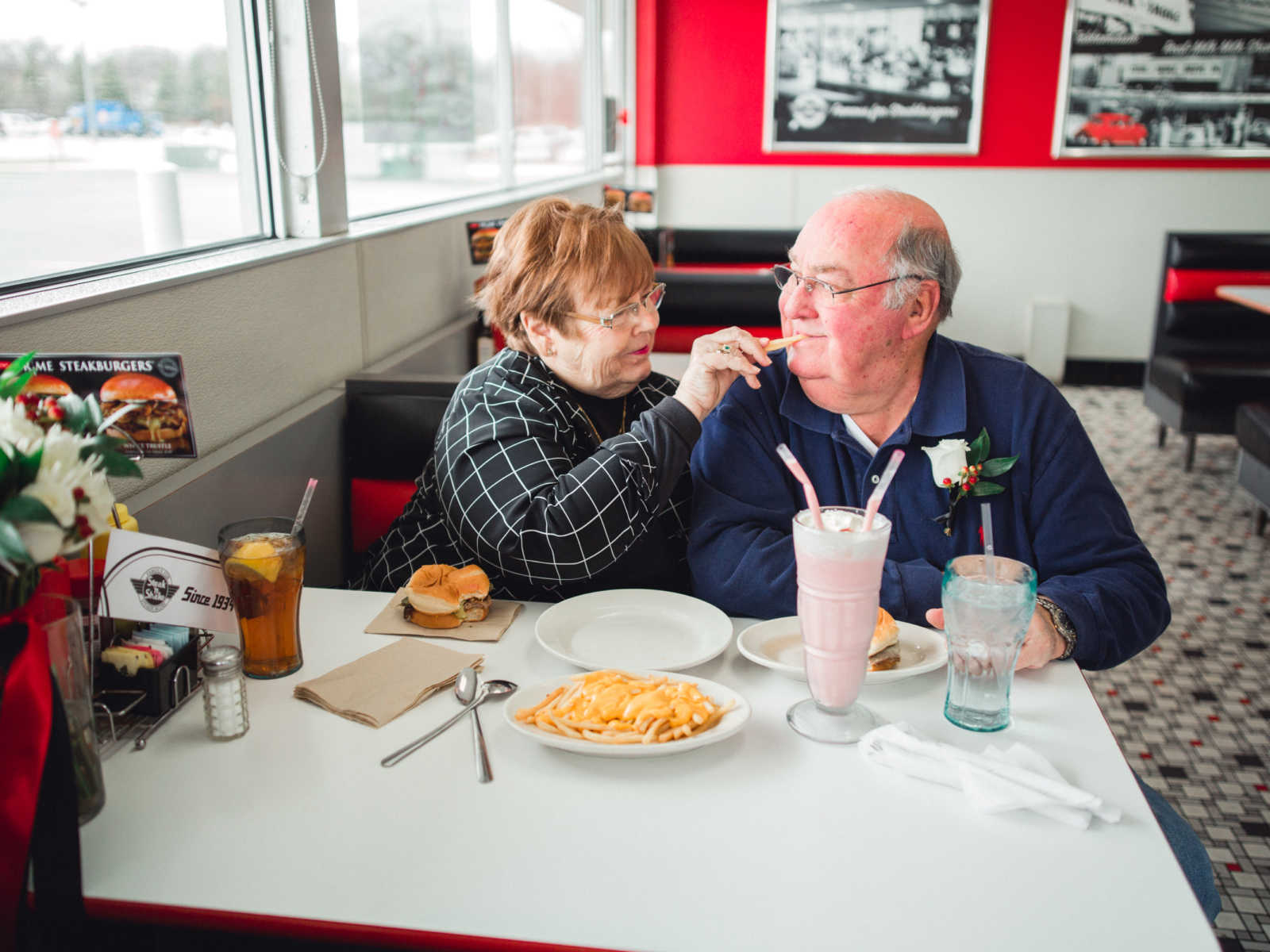 To my surprise, a few weeks later, Elmer threw a small box to me. Inside was a very pretty emerald-cut diamond engagement ring. He said, 'Do you like it?' I said, 'Yes, however I would like baguettes on either side of the ring, since that is my dream ring.' Elmer took the ring back to the jeweler and got the one that I am wearing today and have been wearing the last 56 years.
Over the years Elmer has wanted to buy me a larger center stone, but I never wanted one due to all the years of great memories. I truly love this ring and it has a great story — no replacement needed.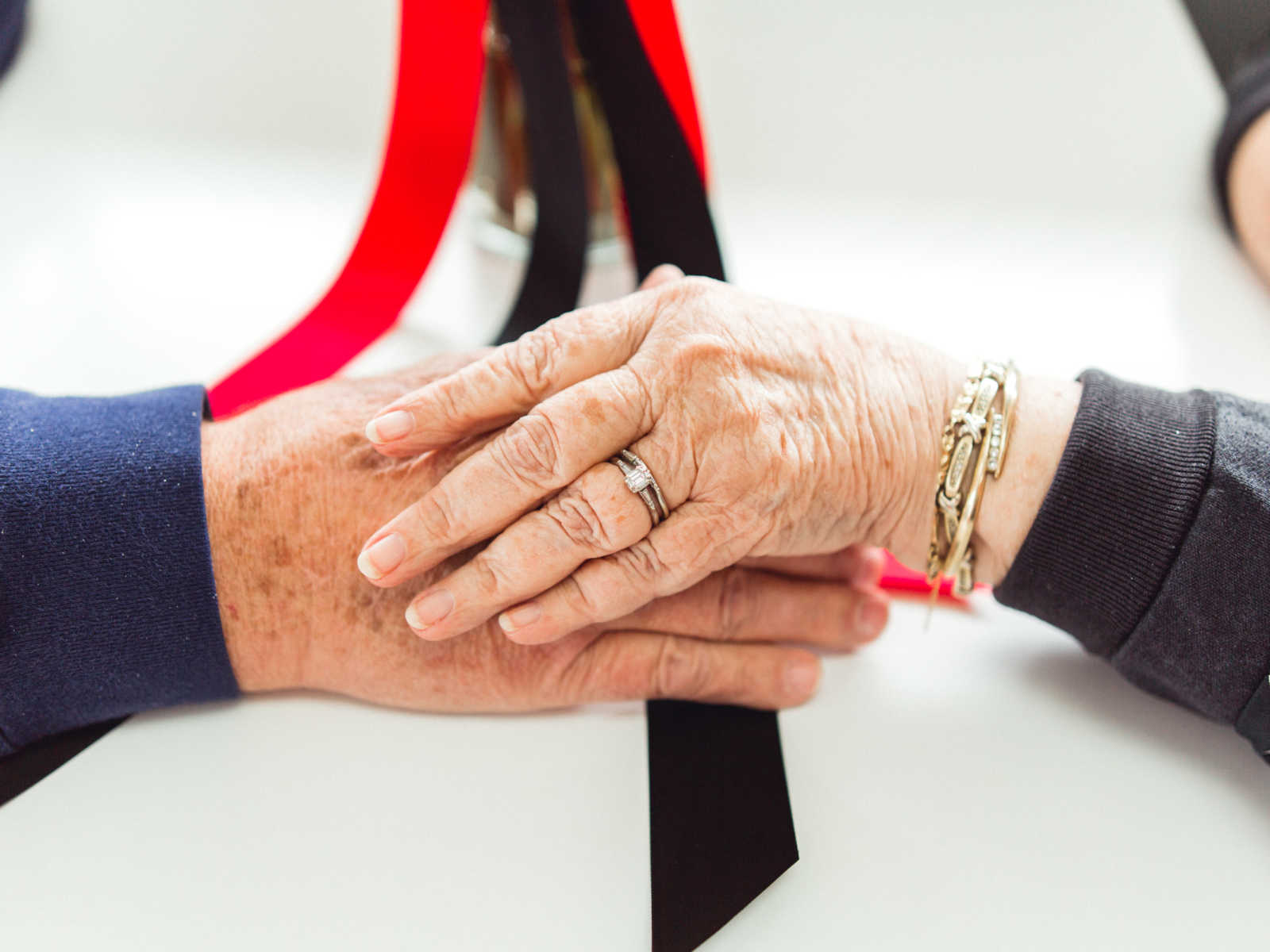 We were married on a beautiful windy, summer day on June 22, 1963, at a church located in Normandy, Missouri. It was my church from the time I was a little girl.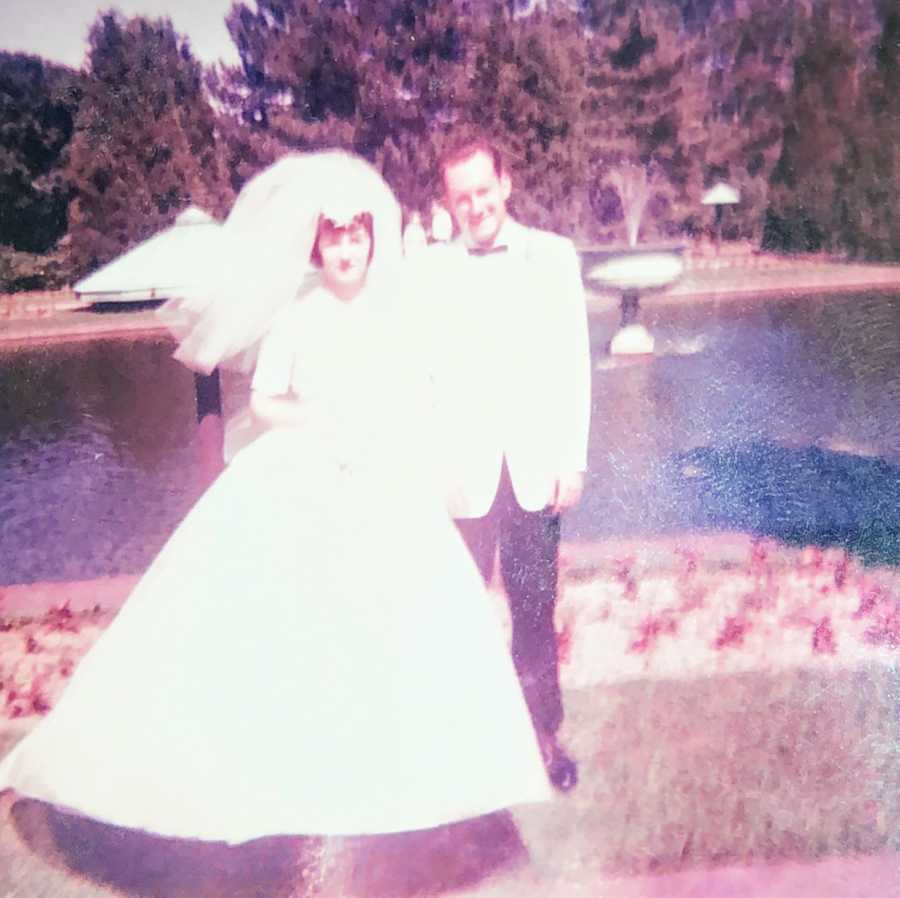 We left our wedding reception at 10:00 p.m. and drove to my home where I was still living with my parents at the time. We changed our clothes and grabbed our luggage, then Elmer and I took off for the Lake of the Ozarks. We made it as far as Kingdom City, which is halfway there. We stayed at a motor lot. Elmer still has the receipt to where we stayed to this day. The following day, we made it to the Lake of the Ozarks, where we stayed three days in a cottage. Later on, 25 years later on our 25th anniversary, we returned to the same cottage for a weekend stay.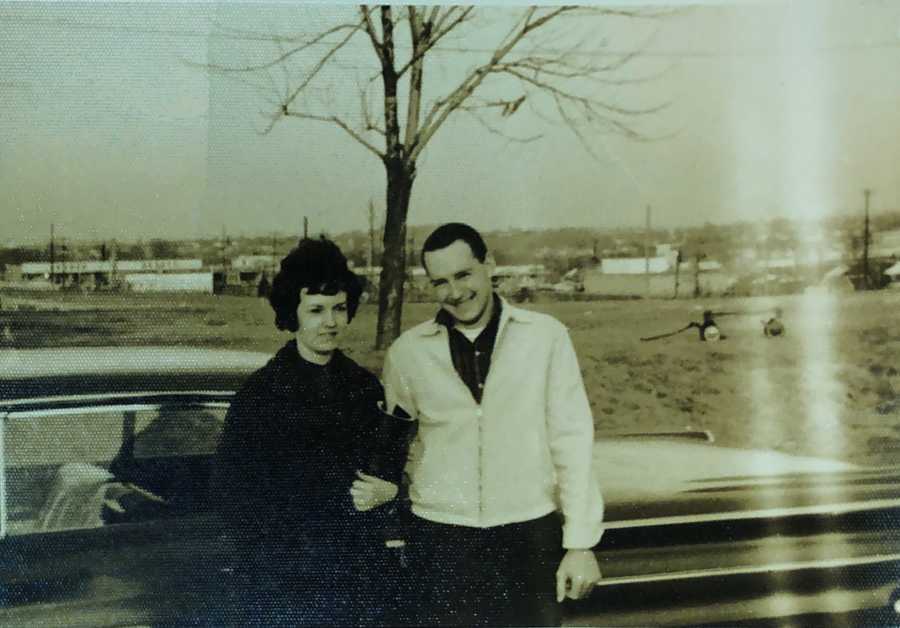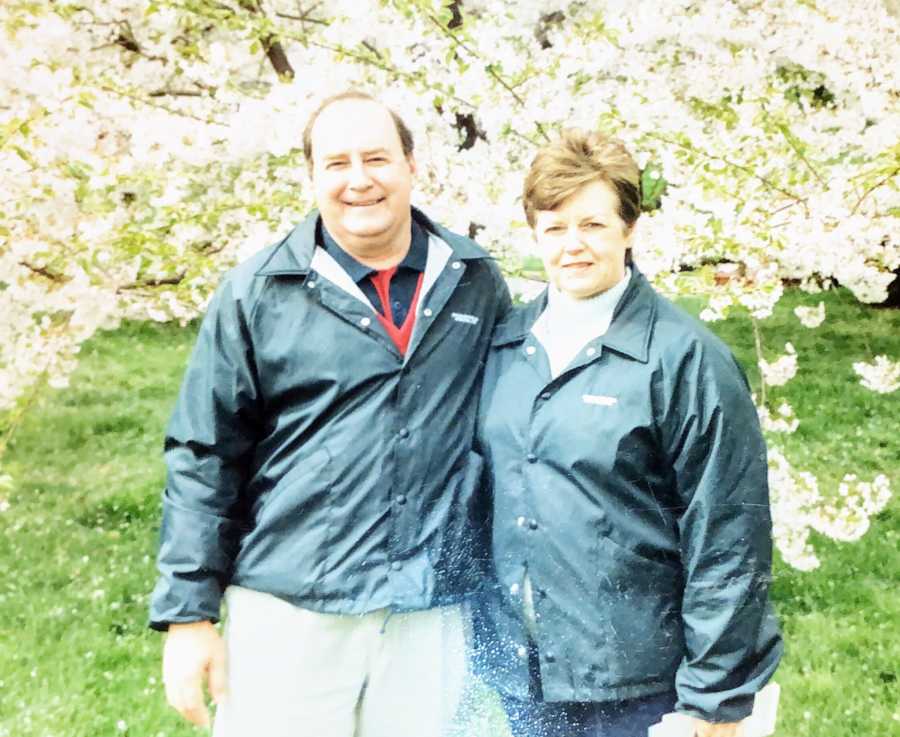 This June will mark 55 years of marriage — hard to believe! We are lucky to have two wonderful children and four terrific grandchildren. Our advice on making marriage and love last this long is, 'Stick together through the thick, respect each other, be kind, and tomorrow will be another day.'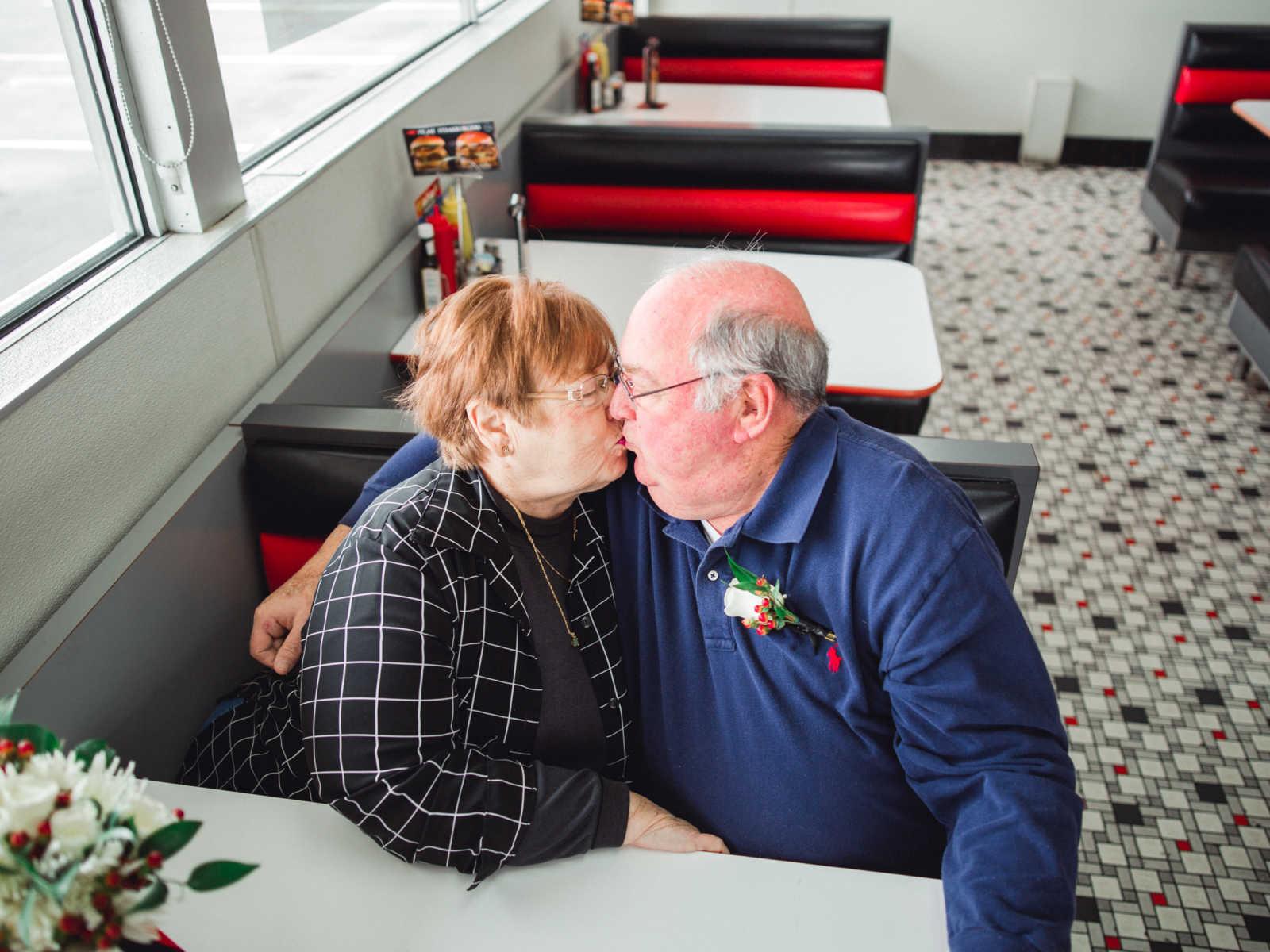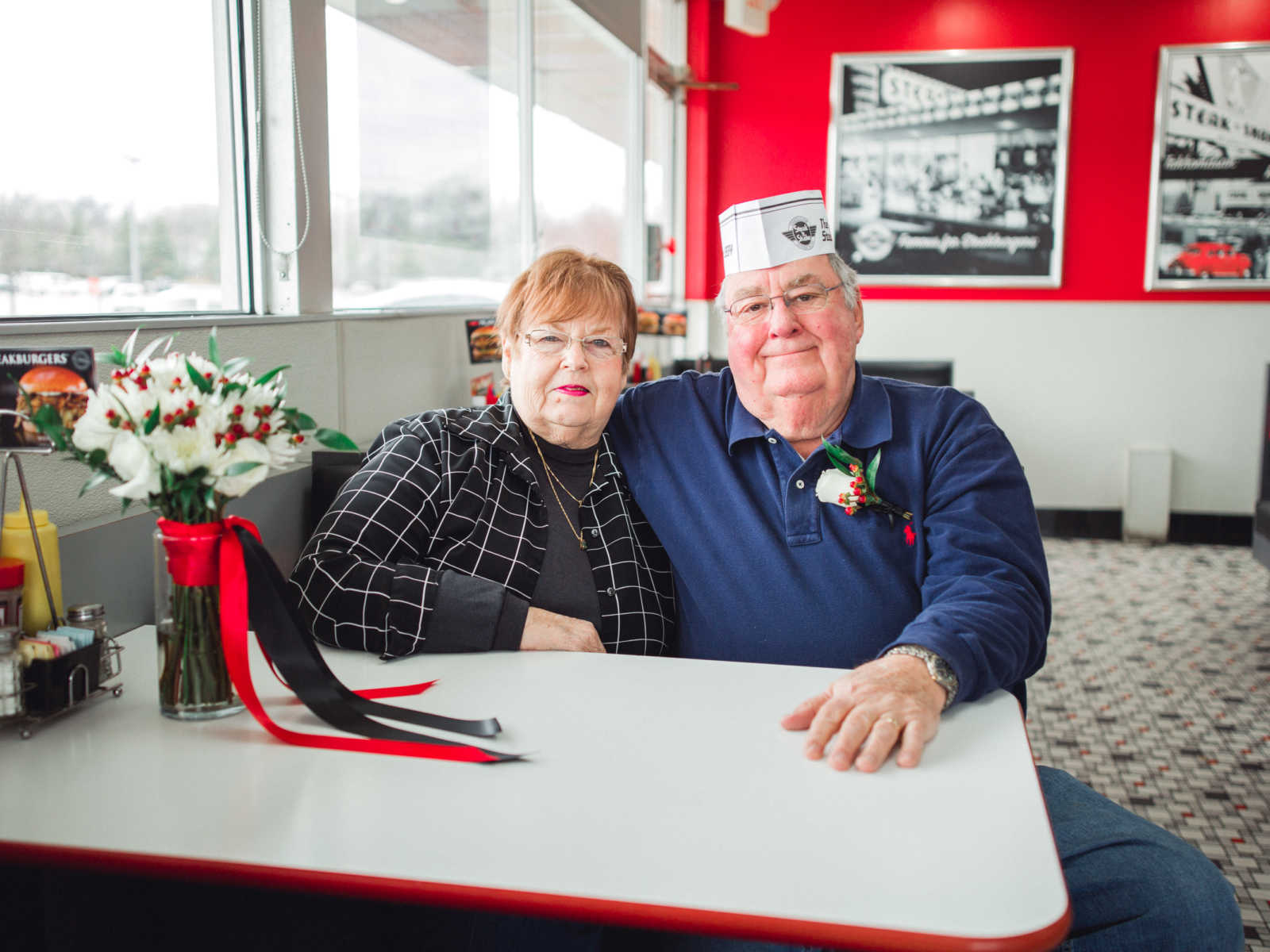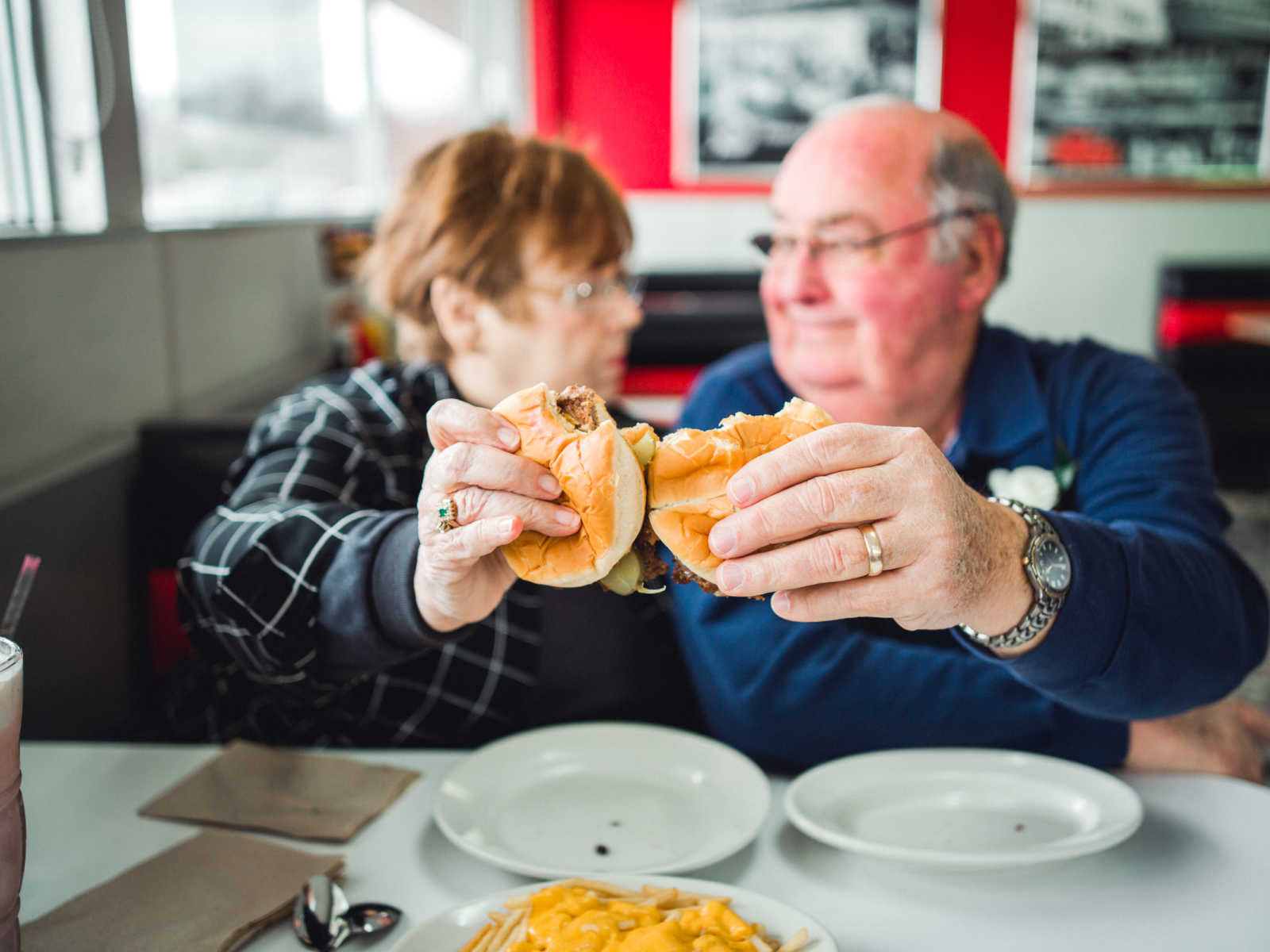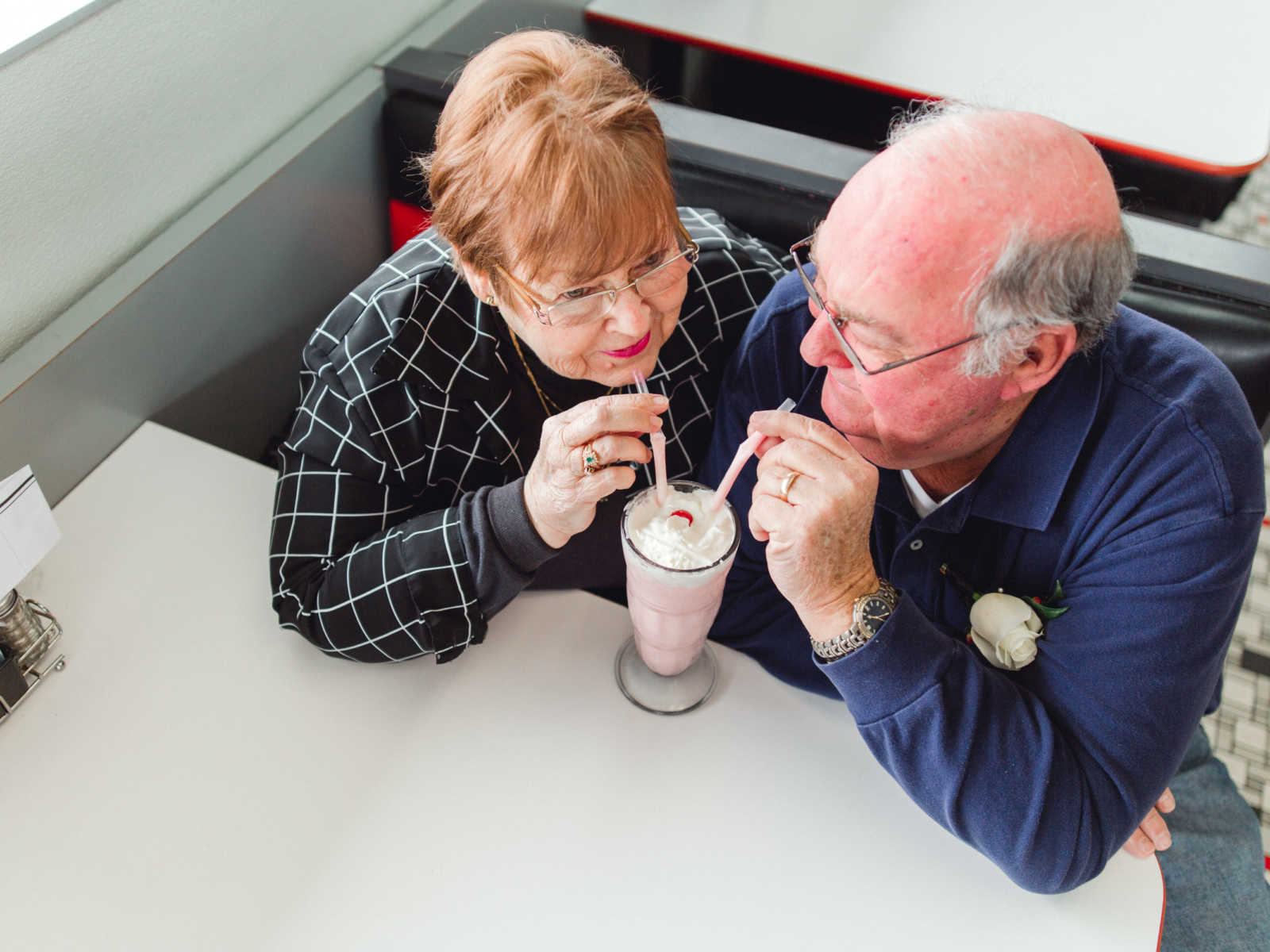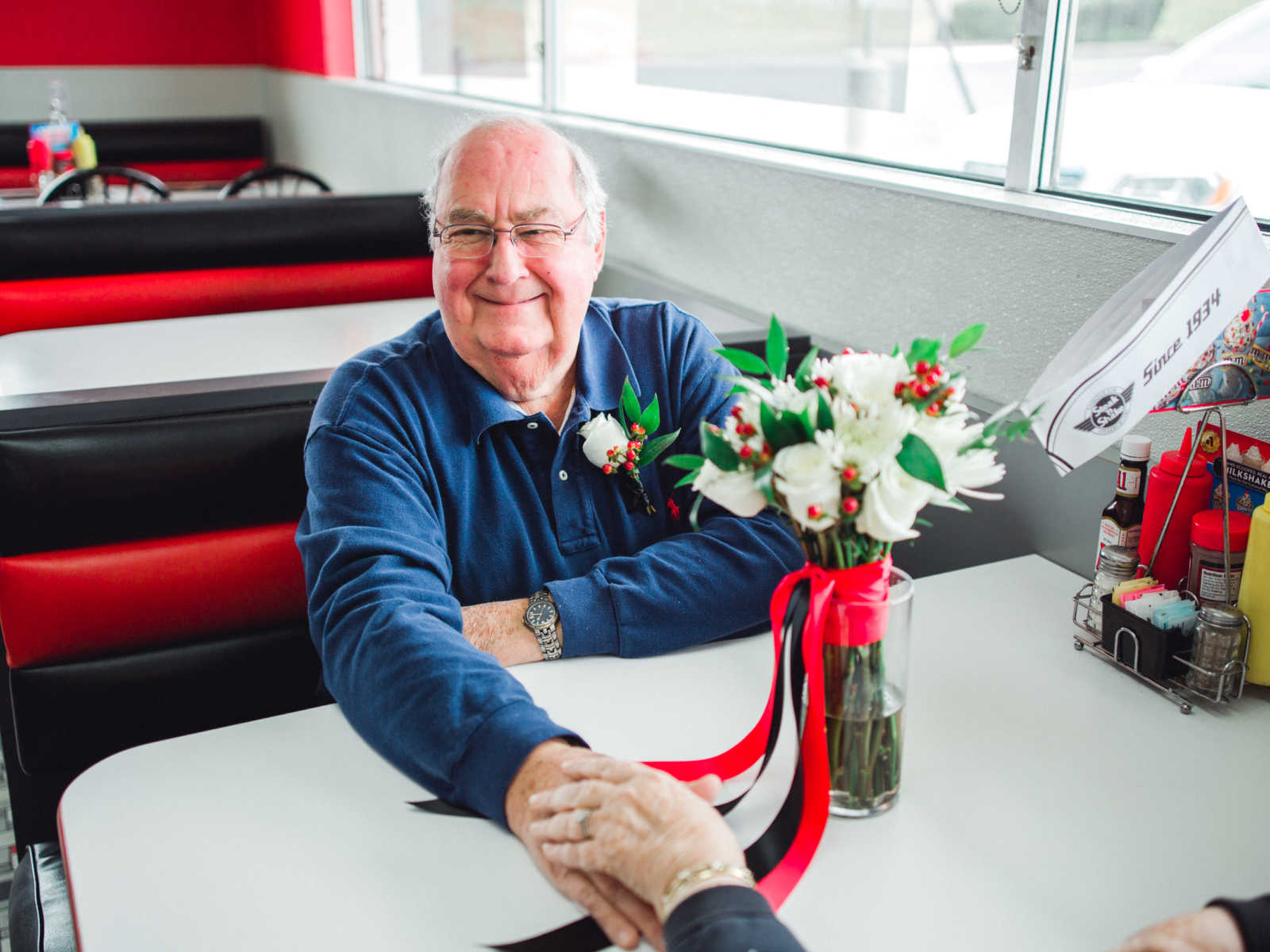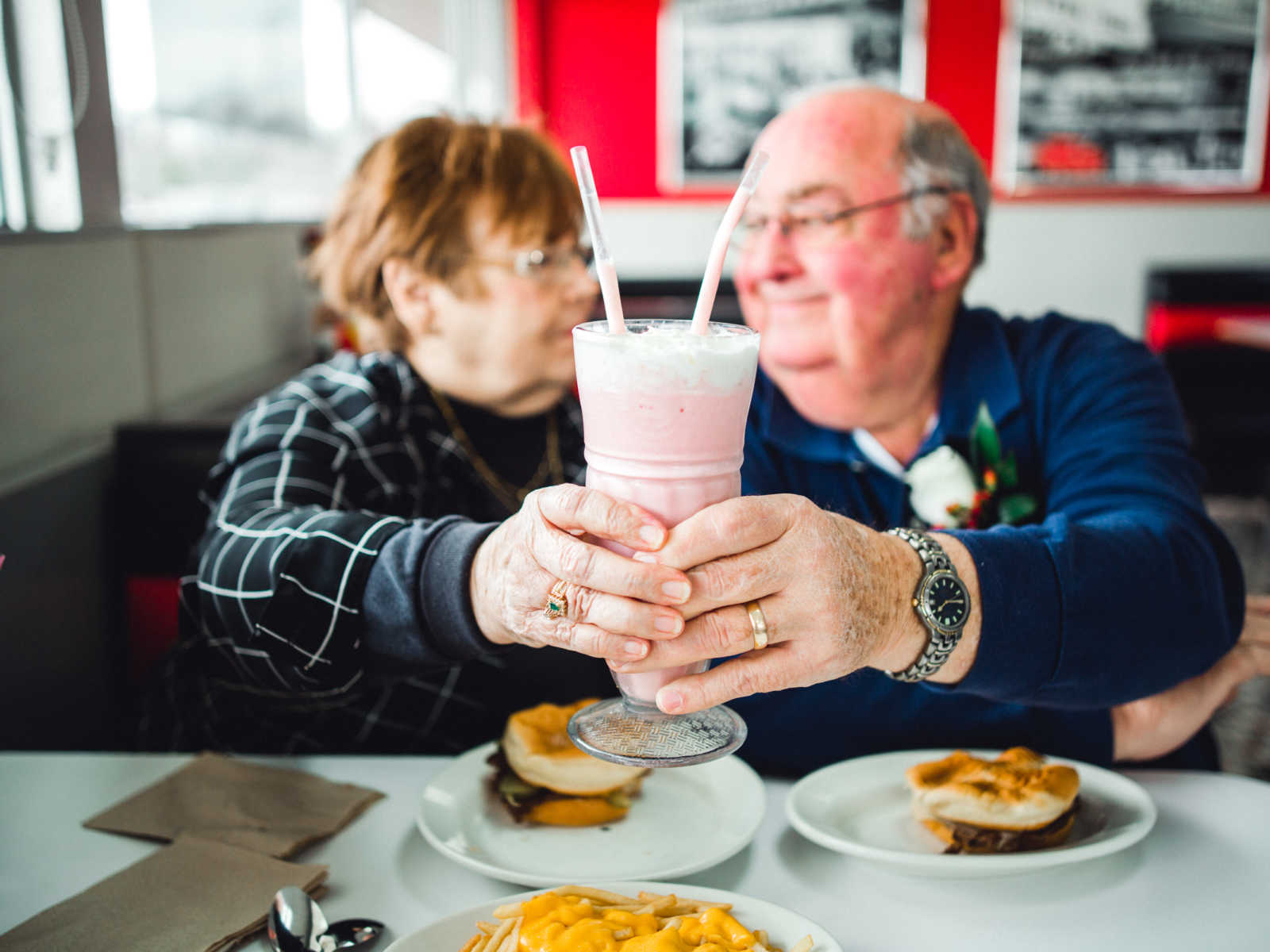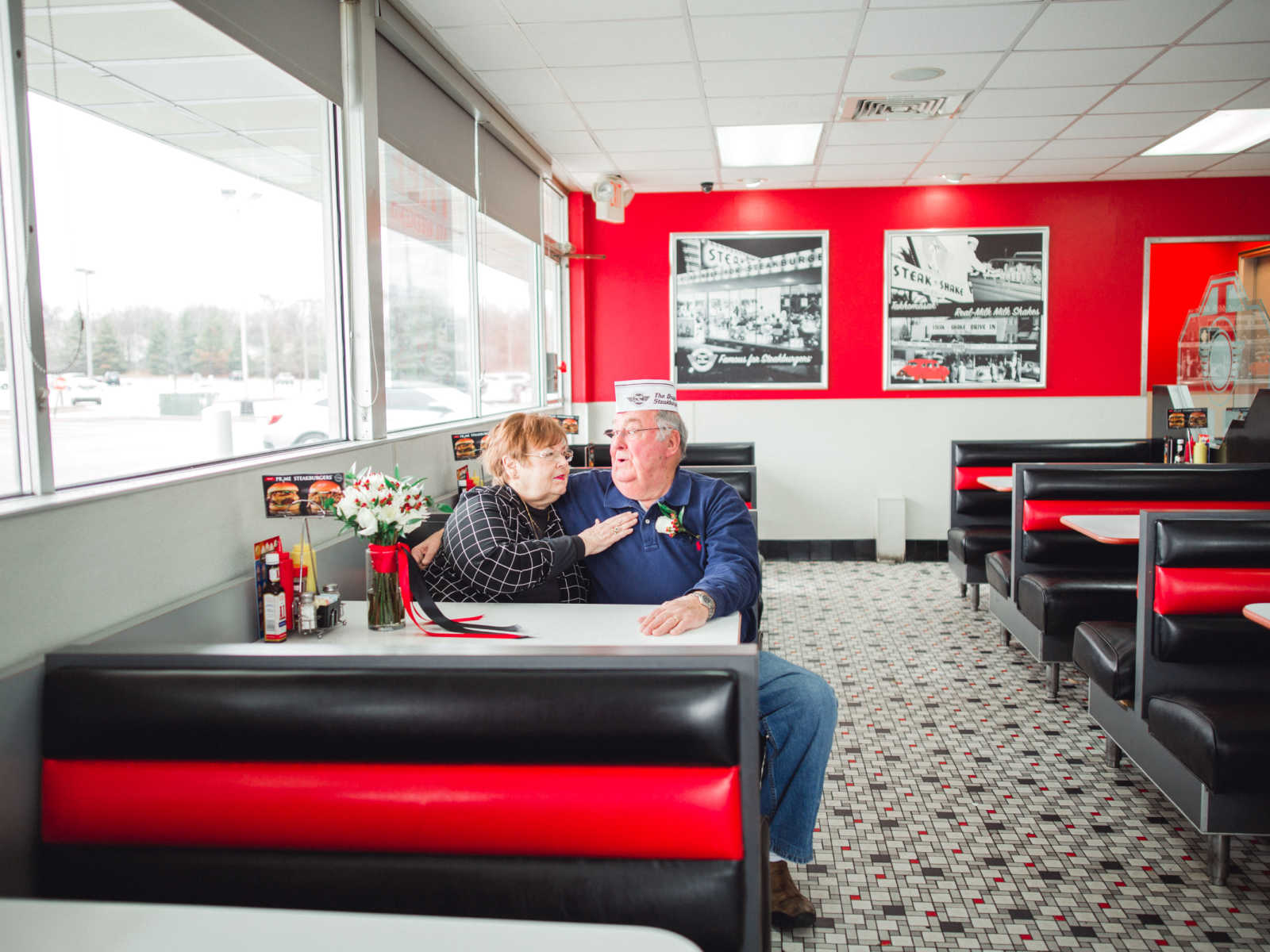 As the years go by and time flies, we truly appreciate one another and our well-being to have lasted this long together."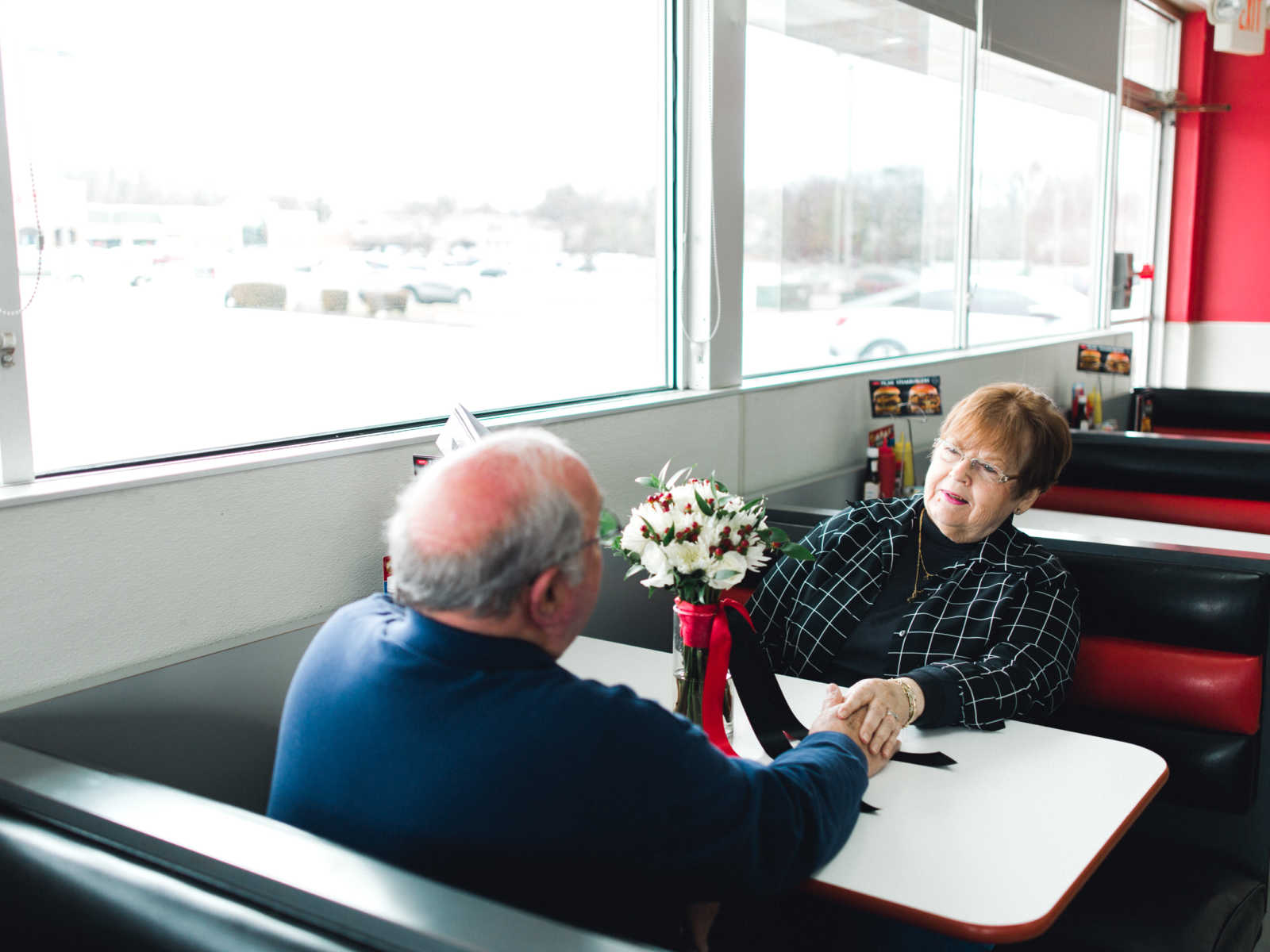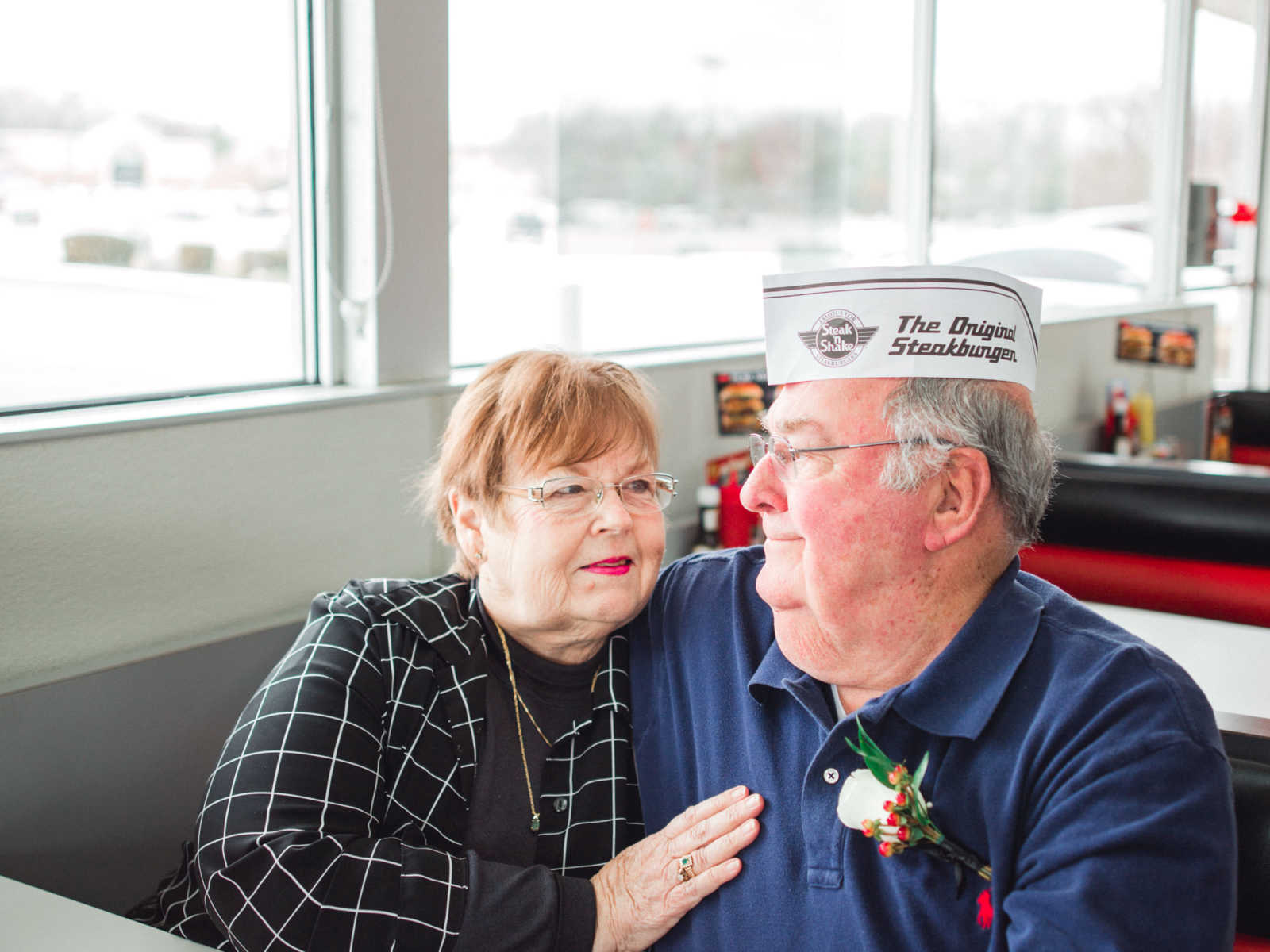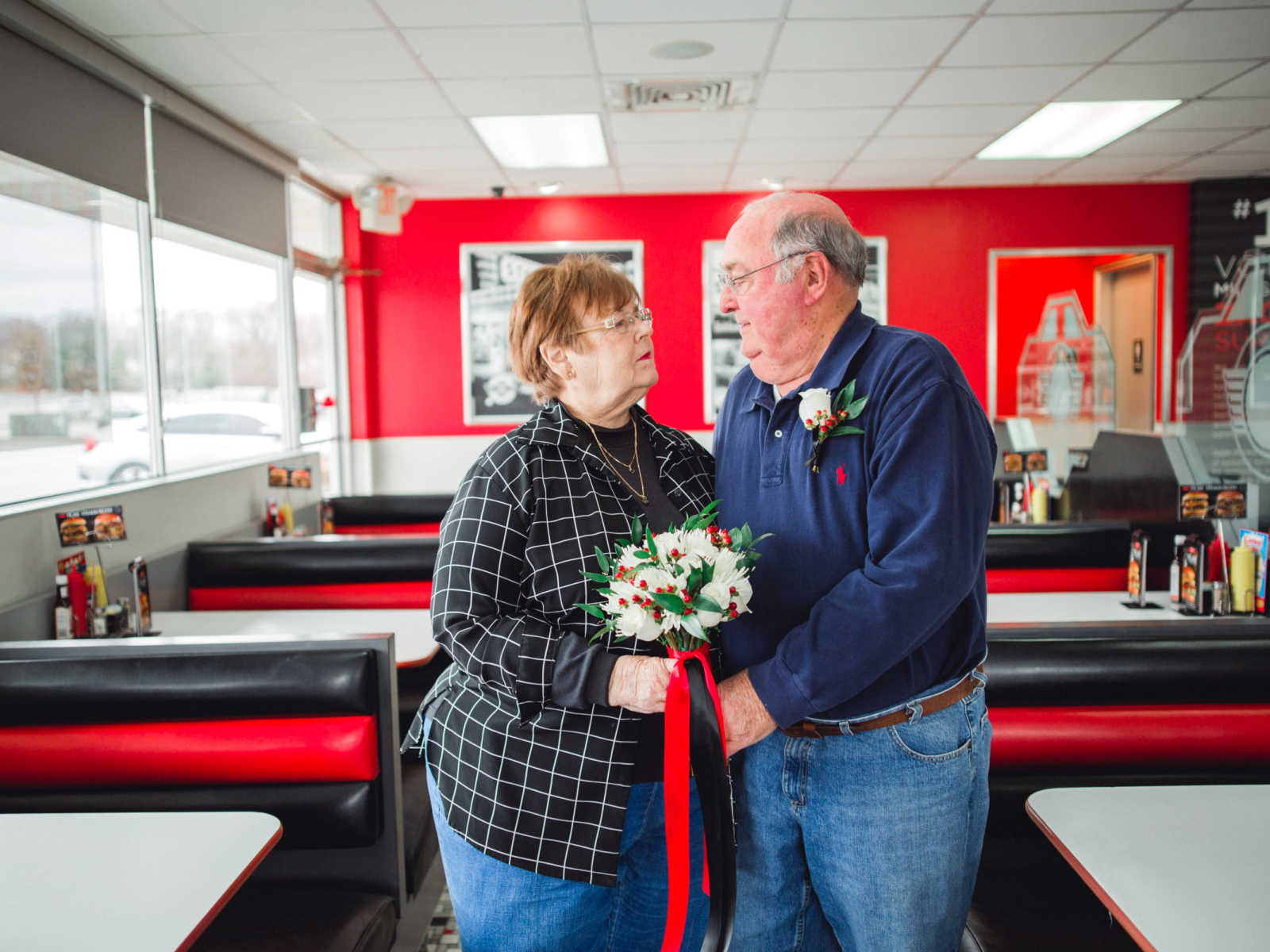 This story was submitted to Love What Matters by Courtney Stepp of CMS Photography LLC, and her grandparents, Elmer and Fran Armstrong of St. Louis, Missouri.
SHARE this story on Facebook if you believe in good old fashioned love and milkshake dates.