"I didn't love my daughter at first sight. When the medical staff put my first child on my chest, I didn't have an instant connection. It wasn't this 'fireworks moment' everyone prepped me for. I had spent this entire pregnancy thinking that this moment would so glorious and life changing. I thought that when I saw her sweet little face, my heart would melt into a million pieces and I would be hooked on her from that second forward, for the rest of my days.
But instead, I was petrified. I felt frozen in my fear. This little baby I grew for all these months now felt like an alien to me. I loved this baby, but I didn't even know her. She felt like a stranger than that baby I knew, kicking inside of me just moments prior. Yet, here she was, and she was my total responsibility.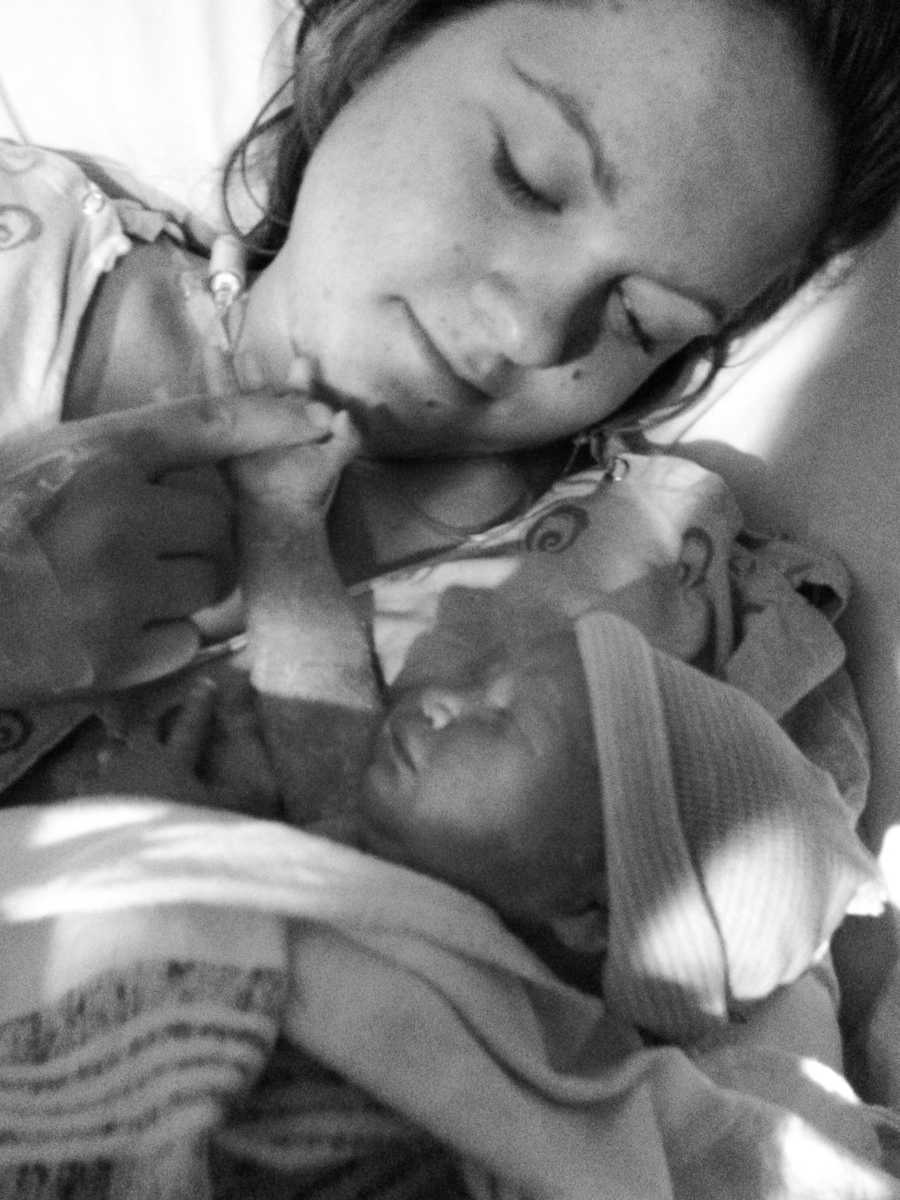 I look at that first picture of me holding my daughter and I cringe. I look at that 21-year-old mama's face and relive those moments all over again. She was so exhausted from 24+ hours of labor and having preeclampsia. The headache, the magnesium IV, the total lack of sleep for so many days even prior to going into this birth. She was a zombie and she just wanted to be left alone. Yet she was handed this perfectly beautiful baby girl and she felt nothing but anxiety. She felt nothing but doubt for her own mothering instincts since she lacked that very first reaction 'you're supposed to have.' She had love in her heart for this baby but it wasn't coming out like she expected it to.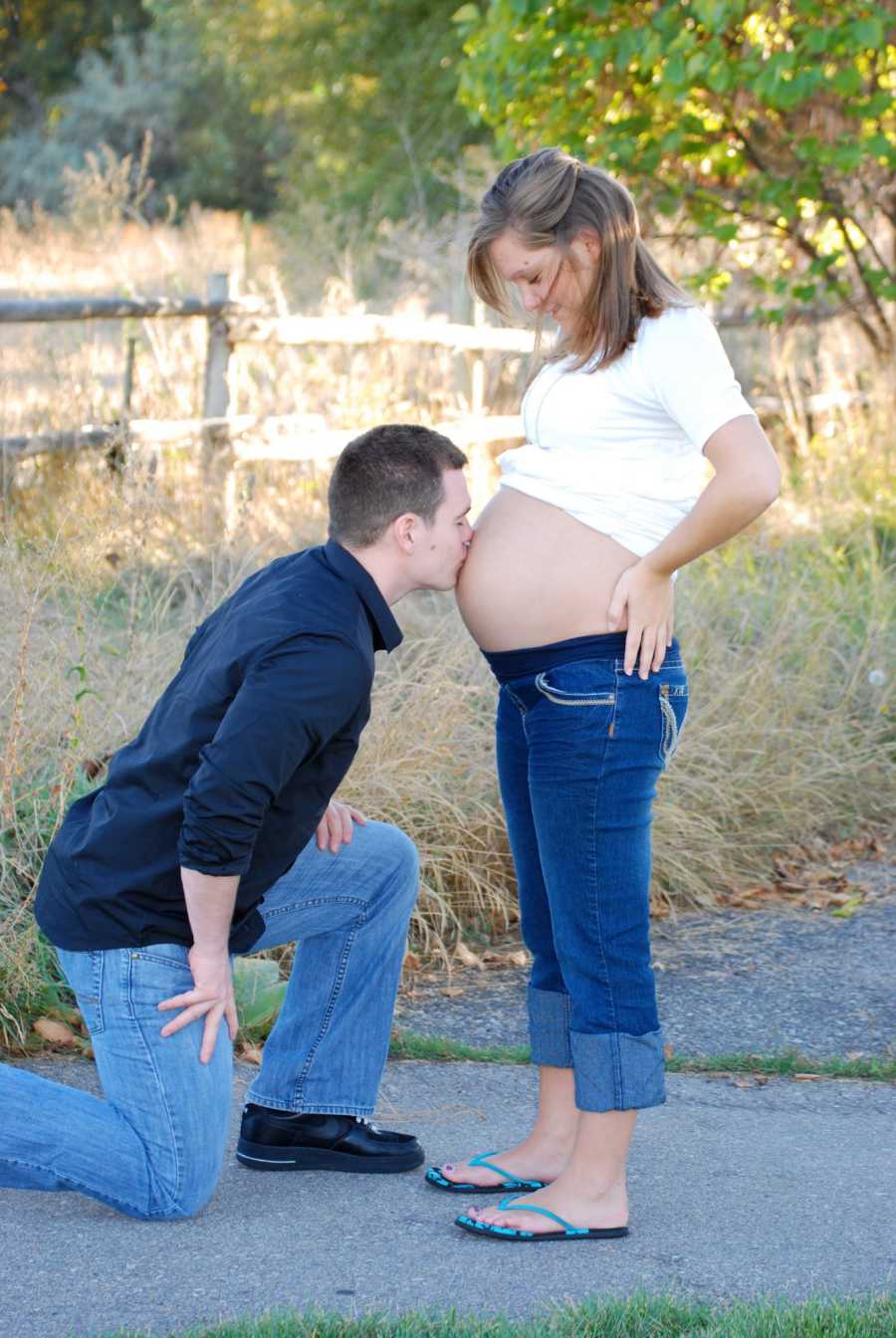 I felt so heartless in those first moments. How did I go from being so excited about this baby to so absolutely numb to the thought of her being mine? I was happy she was finally here, yet I wished she could stay inside for a little bit longer. My emotions were drained. The reality hit me like a ton of bricks and nothing but panic started to set in. My mind was fuzzy and I just kept repeating the same thought in my head, 'I really just need some space, here.'
It felt way too selfish to even say I needed a minute to regroup myself and ask for someone to take the baby out while I did. I desperately just wanted a second to process this whole new thing, yet there the nurse was, taking this baby's sweet little head and shoving it into my boob to start breastfeeding. I wasn't prepared for this either and I felt so overstimulated. The baby was now the most important thing and her survival totally depended on me. The weight of the world was now on my shoulders and I felt so absolutely defeated in this motherhood journey already. I already felt like the world's worst mother and that guilt crept up and stayed for that long hospital stay.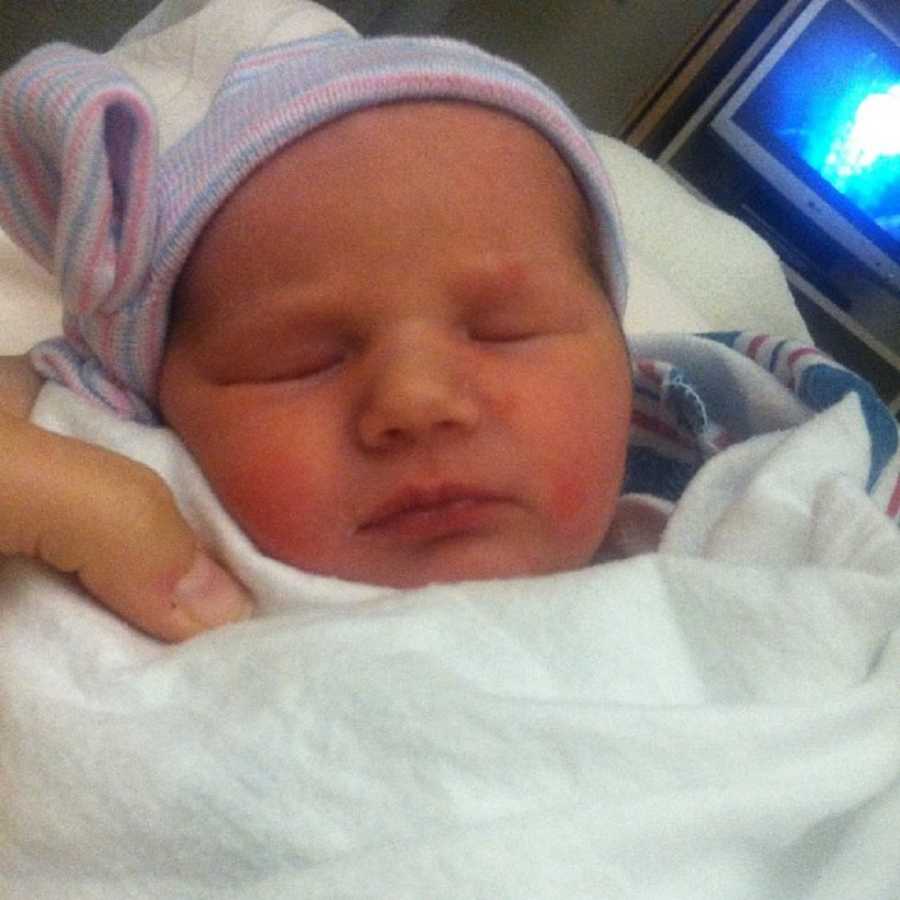 'She's your baby!' I would tell myself, 'just bond with her.' I wanted to. Man did I just want to unconditionally love and know this was my calling in life. But I would look at her and wonder what other mother's felt. Did they have this definitive love that everyone talks about? Do they absolutely know with all their being that this is their baby and they can't even think of it any other way? Maybe I was too young. Maybe I should never have had a baby at 21, because clearly I wasn't ready. Maybe I was never meant to be a mom and I've made a huge mistake here. My mind would not stop wandering to the worst case scenarios and how awful of a mother this was setting me up to be.
I was told by friends never to let the baby out of your sight in the hospital, so I wasn't about to ask the nurses to take her. Ever. My non-confrontational self just held back my true thoughts and needs for fear of sounding like a lunatic. She was mine and we had to figure this out one way or another. I just needed to 'suck it up' and be the mom she needed me to be and love her the way she needed to be loved.
So I tried my hardest. She caught onto breastfeeding right away and she nursed almost constantly for those first few days. Regardless of how tired I was, I still took her anytime her little body made a peep. I thought if I could meet her needs and prove to myself I could handle this, that the infatuation with her would come. I thought my 'love comes softly' approach would pay off.
We stayed in the hospital for 4 long days after her birth so that I could recover. On the day we were discharged, I was holding this sweet little baby and she smiled in her sleep. It was that ah-ha moment I was waiting for and I fell so deeply in love with her. It was the moment I think I was expecting the second she came out of me. For the first time, I saw her in a new light. I saw her as MY baby and not just a baby someone handed me and asked me to raise. The mother instinct, the maternal bond, all of it was finally there. She was mine. I would do anything in this entire world to keep her safe. She was now the most important part of my life and my whole world revolved around her tiny soul. I was a mom. I finally felt like a mom. I was finally her mom, the mom she chose.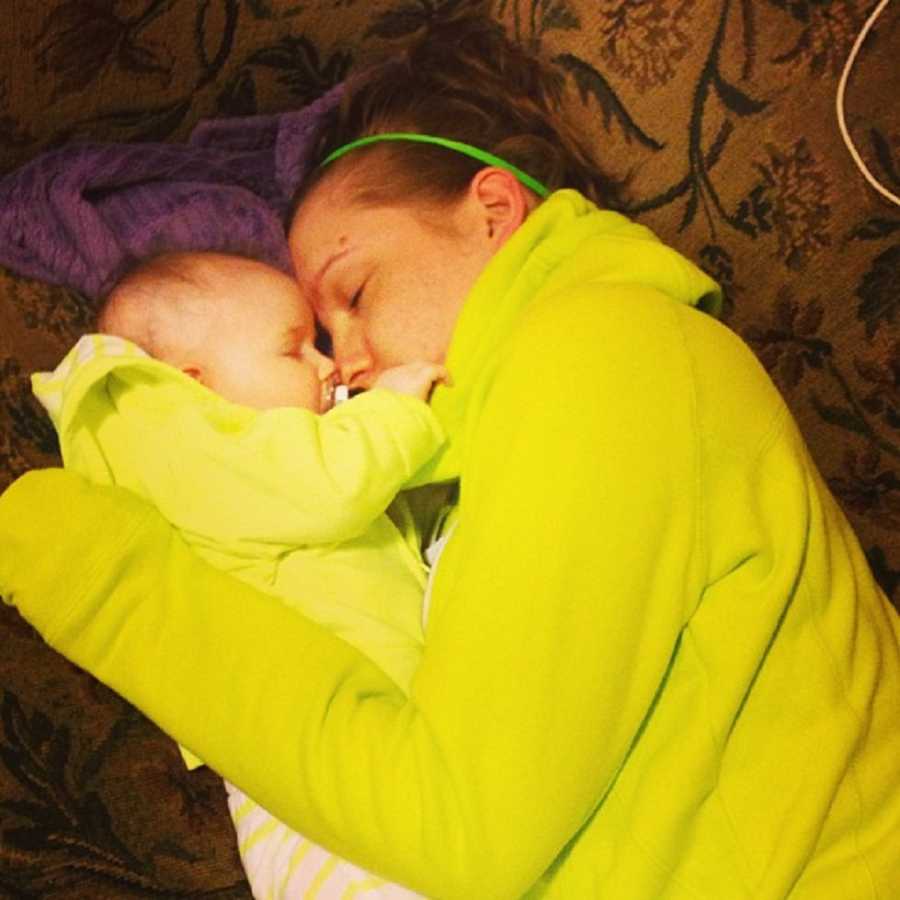 But I know from friends, that sometimes it doesn't take seconds, hours, or days to fall in love with your tiny baby. Sometimes it can take a few weeks or even a couple of months. When you don't have that instant connection and bond, it can feel so defeating. The guilt can be overpowering, especially when you think that entire first meeting will go so differently. Everyone expects you to fall in love right away and when you don't, who can admit that?
The loneliness of these feelings only kept manifesting within. Who can you turn to in this day and age when moms are scrutinized so freely? 'You didn't instantly fall in love with your baby? The horror!' It is horrible. It feels cruel to experience it. I've never felt more cold-blooded than I did in those first days of Presley's birth. I've never judged myself harder as a human being than I did in October 2012. The thought of not loving your own baby is never something people consider. But it happens. And it happens more often than many of us will ever know.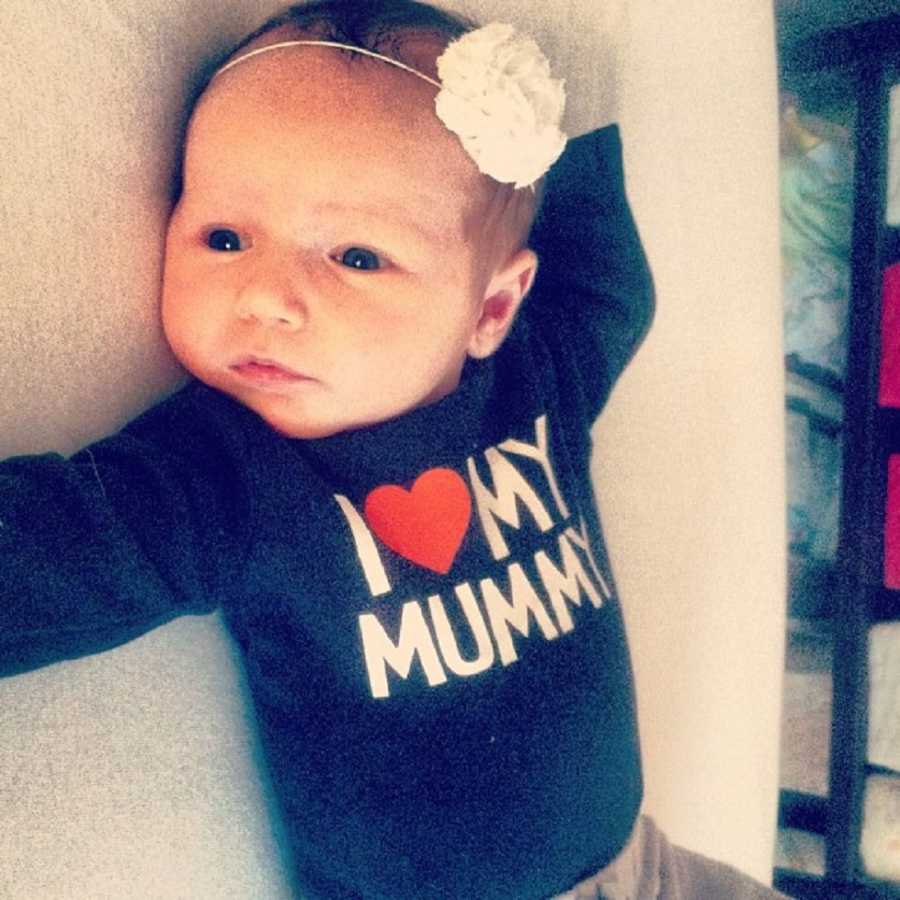 I'm only admitting it happened to me now, 6 years later, because I want others to know they're not alone. With the other two births, I never felt like I did when I first met Presley. I knew with all my heart and soul these other three girls were mine. I had that instant connection and that instant bond. I never even knew my heart could love more children, but my heart swelled with each new meeting.
The experience with my first birth has only humbled me to my core. It's made me acknowledge that everyone's experience in motherhood is different, even when we think it should go a certain way. Every mother has their own story and every story is worth listening to. The more we try to understand each other's paths, the more we can find how similar we actually are. Just because you didn't instantly love your baby at first, doesn't mean you don't love them now. It doesn't make you any less of a mom. It doesn't make you a terrible person, or a horrible mother. It actually makes you more human than anything. It proves that we all could use more compassion and empathy, especially as mothers. And more specifically, as mothers who just birthed a human. Kindness goes a very long way.
My first born is such a mama's girl now, you never would think that I was terrified of her at first. You never would know that my love for her took a few days to grow. She is loved and she emanates love from every ounce of her being. She forever gets to hold the role of making me a mom. I thank God every day for her and the way she was brought into my world."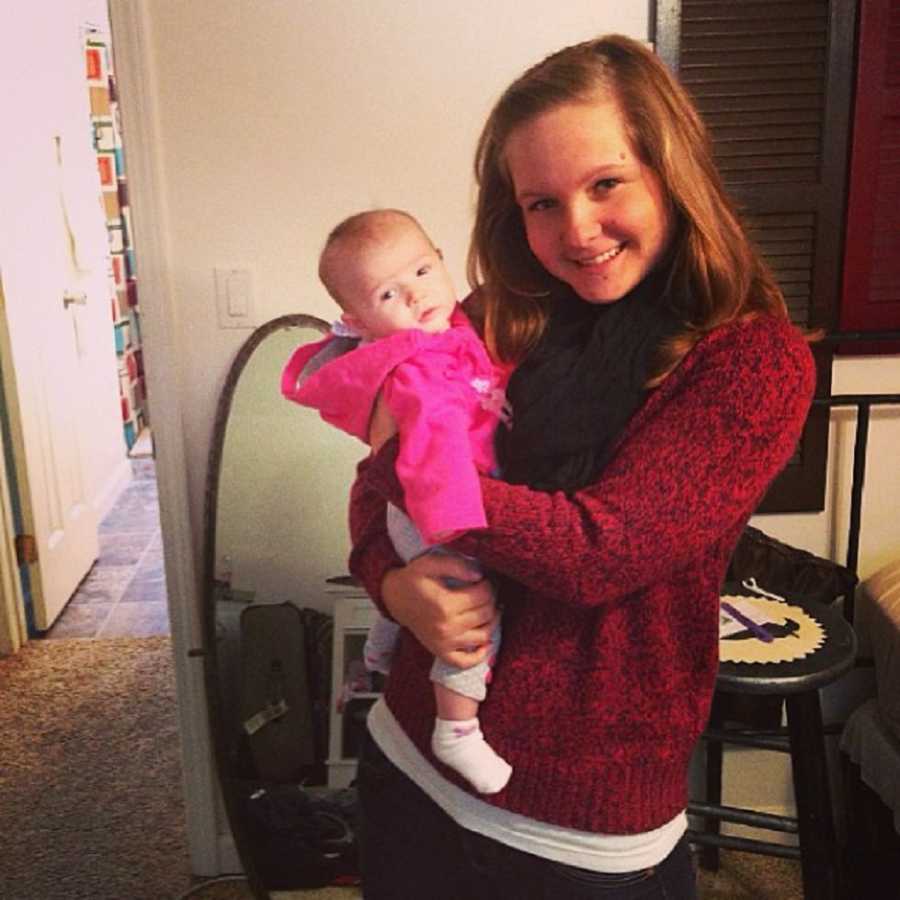 This story was submitted to Love What Matters by Molly Schultz of Tried and True Mama.  Submit your own story here, and subscribe to our best stories in our free newsletter here.
Provide strength and support for other moms. SHARE this story on Facebook with your friends and family.