"They've always said that the greatest gift you can ever gift your parents, is the gift of education. I've planned for this moment for so long and it finally came.
Back in high school, I was not the most dedicated student. Yes, I was able to pass my classes, but it was just enough to get by to be able to dance and play sports. In high school, teachers are always on top of you to see if you turned in your work or if you read the assigned book. In the university setting, it is not like that. Professors tell you the work that needs to get done and it is up to you to decide to if you want to do it or not. Ultimately you are the ones that are paying to be there. That, I believe was my downfall as a college student. My behaviors in education transcended towards my college career and it caused me to be suspended from the university. At the time of my suspension, I had a 1.47 GPA. When my parents found out that I had been suspended, the look on their faces completely broke my heart. Their face was filled with utter disappointment and sadness. The last time I saw that face was when they found out my older brother passed away in car accident in my senior year in high school. From that moment on, I told myself that I would never do anything to see that look in their face. I would never do anything to ever disappoint them again.
The next semester following my suspension, I decided to go back to school with a whole different attitude. I had applied myself to my education and actually saw the results at the end of the semesters. Unfortunately, since I was suspended from the university, my federal aid was suspended as well. I was paying out of pocket and it got to the point where I had to get emergency loans from the university. Summer 2015 came by and I could not pay back the loan to the university. Since the loan was not paid back, I was dropped from my fall 2015 courses. I got out another year from the university and in summer of 2016 I decided to leave my job at a local bank to work upstate to raise the money I needed. I worked as a helper in a scaffolding company for about four months upstate. It not the best idea to work in scaffolding when you are afraid of heights. But it is something I had to do get the money I needed. I stayed with the most amazing friends that let me stay at their house rent free because they knew what my situation was. With the help of the university dance program and the money I earned from working, I was able to pay off my emergency loans and return to school fall 2016. I could only afford 1 class, so I decided to apply for financial aid and was awarded federal aid for spring 2017. From then on out I went continuously, spring, summer 1, summer 2, fall 2017, all the way to spring 2018. My parents never knew when I was going to graduate. I always told them soon, but never when.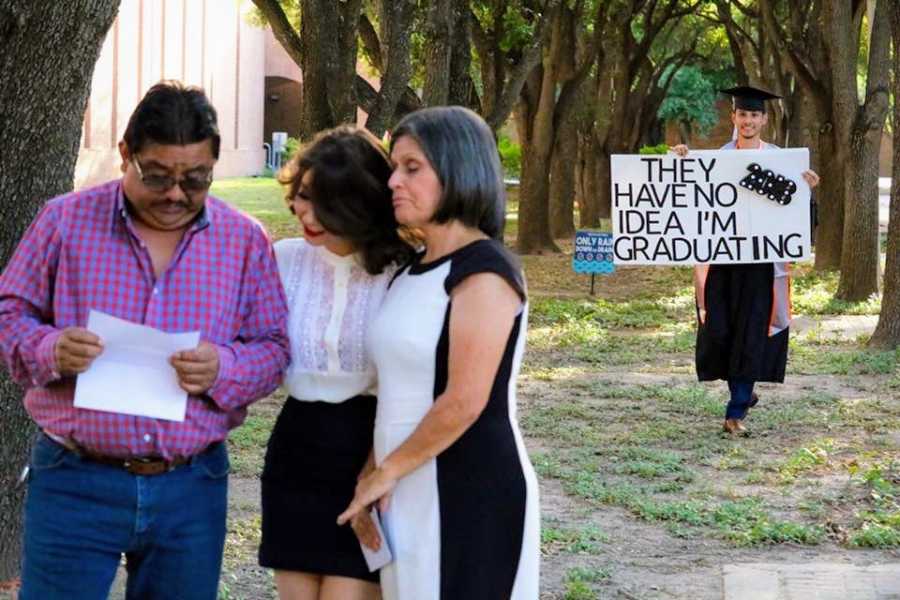 The surprise for my parents was something that took years to plan. It was not something I thought of from one day to the next. I knew I wanted to surprise my parents since I graduated high school, but my mistakes delayed that. Once the day came, I was very relieved. They thought they were posing for a family photo shoot for a project… little did they know it was my graduation announcement.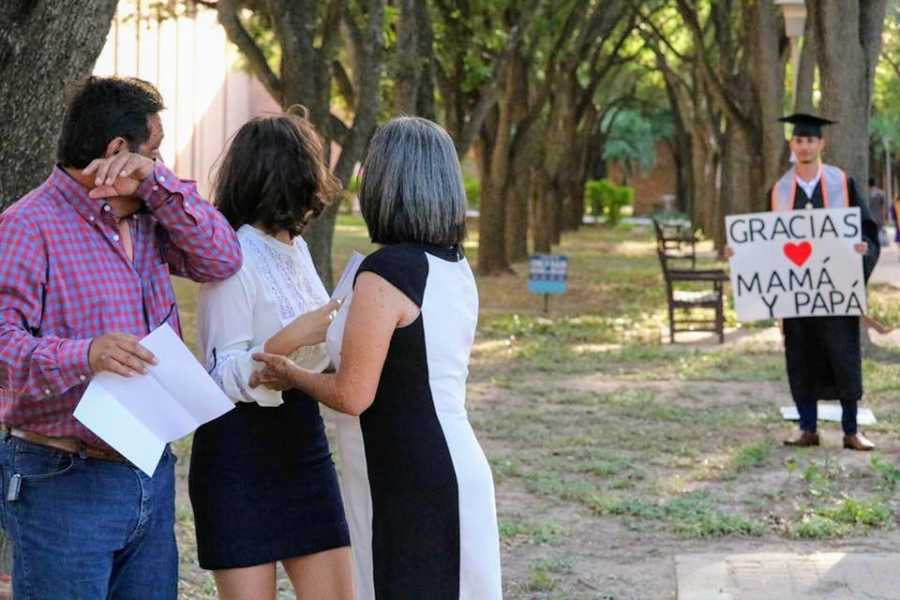 I spent six years in an out of the university but seeing the reactions on their faces was worth every sleepless night. It was such a wonderful feeling seeing their reaction. Inside the envelope was the two invitation tickets for my graduation. "Por ustedes empecé, por ustedes acabe…"
❤ Gracias mamá y papá!" The letter that is seen on he video is me expressing my appreciation towards them. I've learned that adversity is something that will somehow manifest itself one way or another in our lives, but it is how we persevere through it all that defines our character.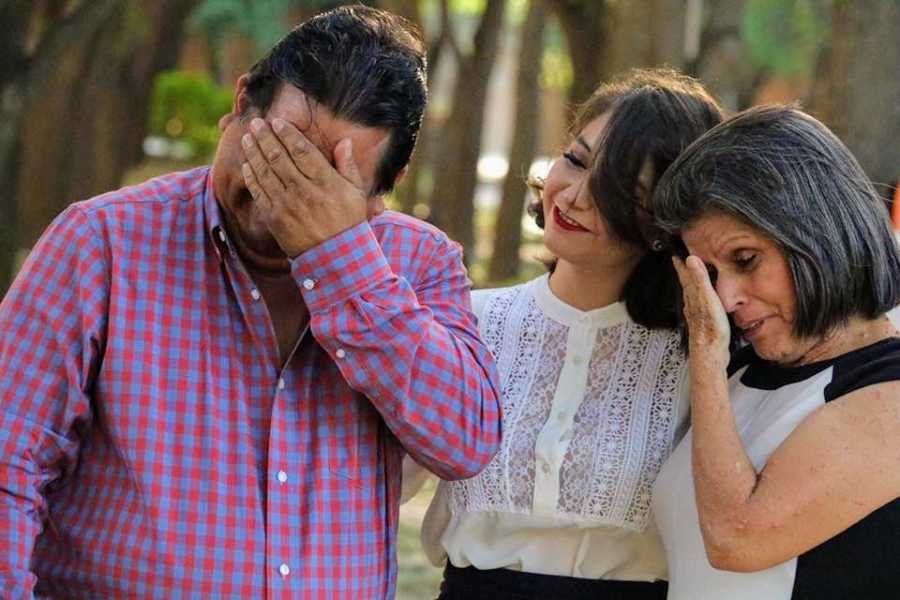 Special thanks to: Mario Antonio Mujica, Carmen Dinhora Mujica, Aylin Mujica, Edward Mujica, Daisy Garza-Cantu, Cristobal Rojas, Miguel Angel Pena, UTRGV Ballet Folklorico, Angel Hernandez, and everyone who was involved in my journey. Thank you.
This story was submitted to Love What Matters by Hanss Mujica, 24, of Mission, Texas. Submit your own story here, and subscribe to our best stories in our free newsletter here.
SHARE this beautiful story on Facebook if you believe in the power of a parent's love!