"Christmas has always been a favorite holiday for my parents. They loved shopping throughout the year for things they thought we would love. They also filled a large brown grocery bag for each of us personalized with our name, written with a sharpie. These bags were filled with life's essentials – laundry detergent, shampoo, razors, toothbrushes, toothpaste. They became a fun and appreciated part of our Christmas celebration we always looked forward to getting. This will be their first Christmas they will not be home for – at least not in their home. This year they will be in their new home. A home that doesn't feel like home to dad, and mom know longer knows where home is.
This will be our 9th year of knowing my mom has dementia. Up until a few months ago they still lived in their own home, but my mom's disease deteriorated quickly at the end of this summer. We were not prepared to lose her completely so quickly, but what this disease has taught us is it shows no mercy to the recipient it chooses – or their loved ones who  it also touches.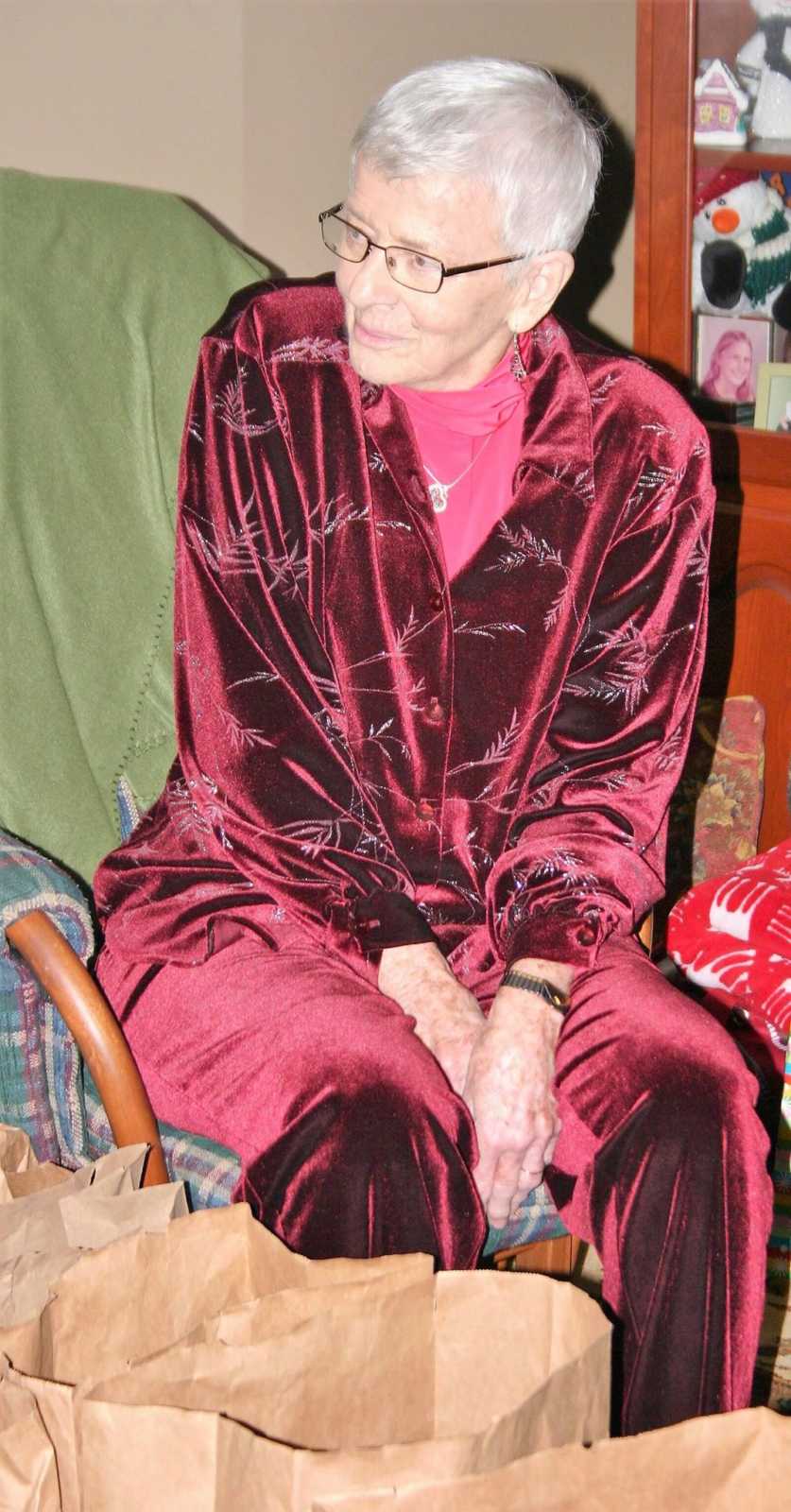 A few years ago mom was adamant that everyone be home for Christmas, it was the only thing she wanted. We all knew she had dementia but she was still doing well. Anytime we talked to dad he reiterated that all they wanted for Christmas was to be together as a family. That Christmas we were all together. January 2017, we lost our brother, their son, to cancer. We would never again have a family photo at Christmas. Our parents' most valued gift has always been family, and that Christmas, Mom and Dad wanted to remind us once again.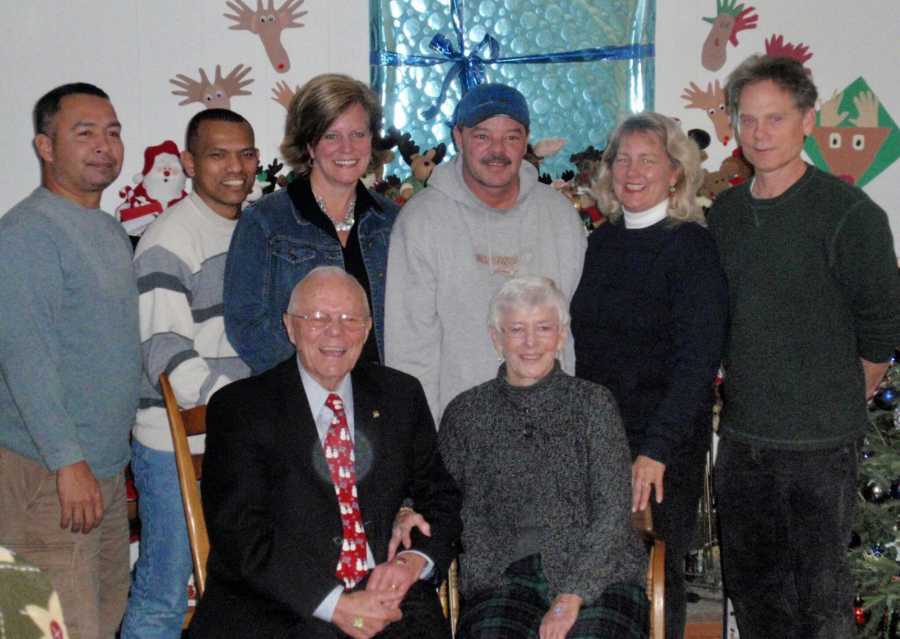 As Christmas quickly approaches, we are trying to do things the way they did them, but it's not the same. This year my daughter asked me, 'What about our Christmas bags? We need our grocery bag on Christmas!' I agree, but buying the stuff and filling everyone's bag ourselves won't be the same as when mom and dad did it. I'm not sure why, but I know it won't. Maybe this is when traditions are passed on. Maybe this is how it works. Or maybe some traditions are meant to be remembered instead of carried on. This may be one of them.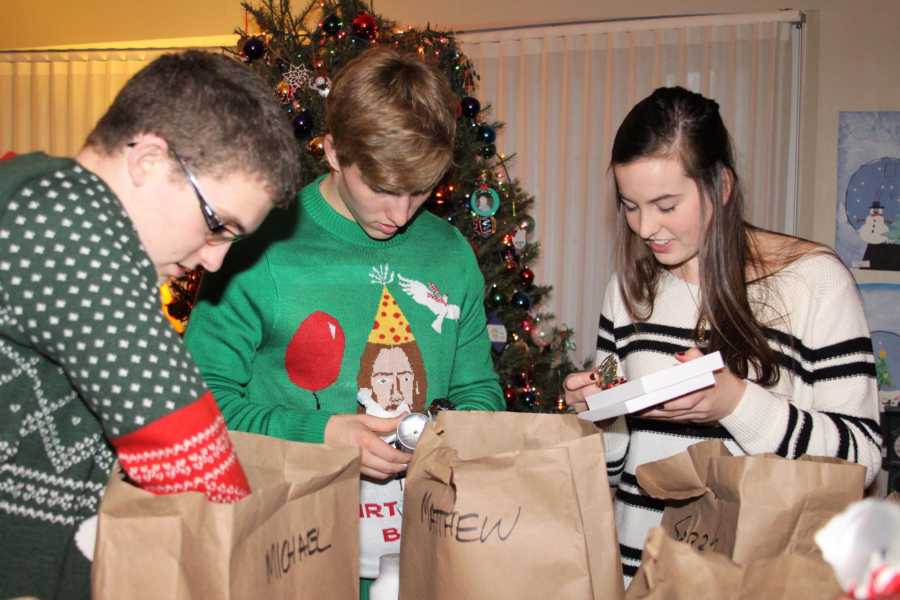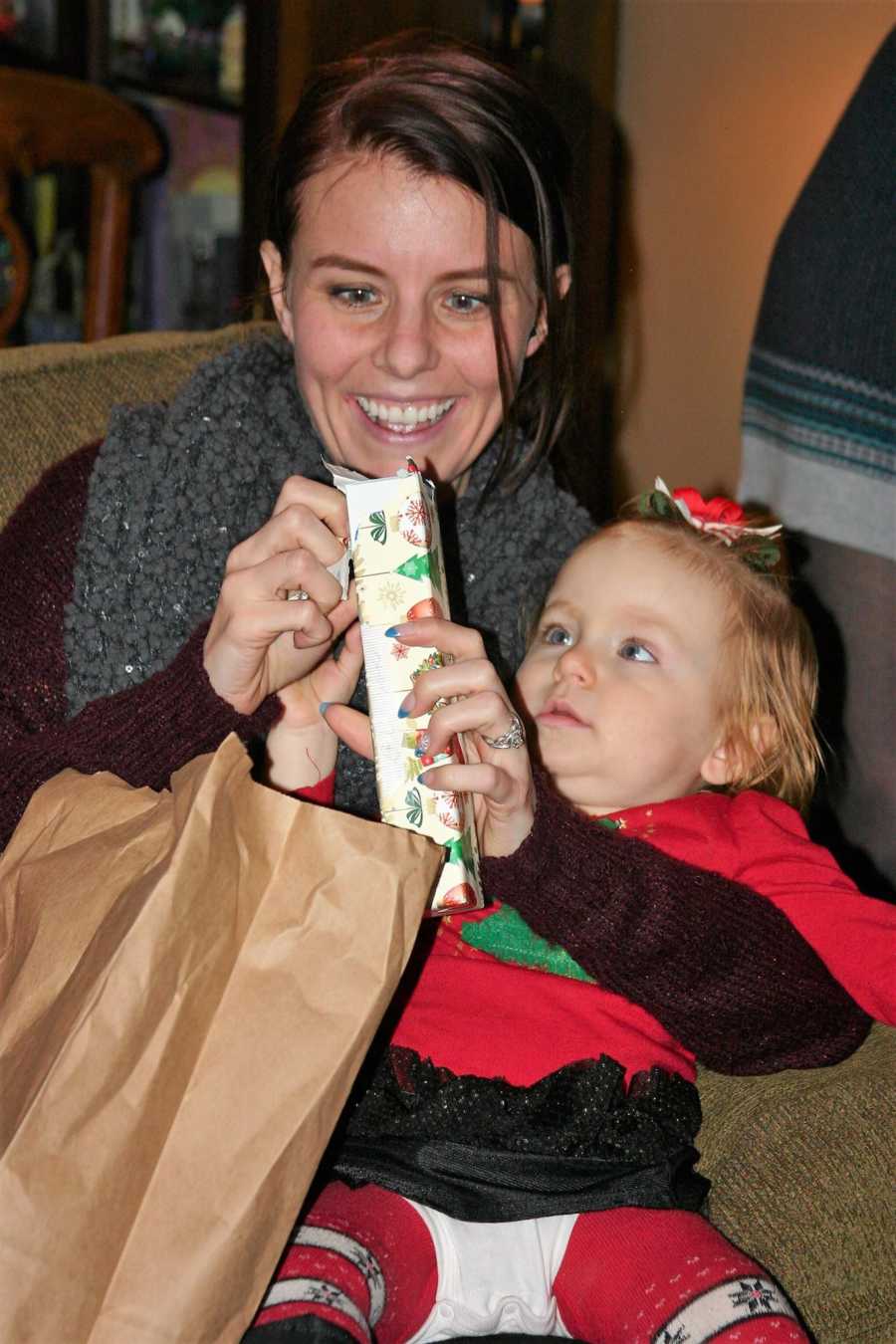 We have been taking dad shopping once or twice a week the last few weeks. We look for gifts each person will like opening Christmas morning. He agrees with anything we suggest but gives no opinions. He gets tired quickly and there is very little joy. As hard as he tries to be happy all we can feel is his sadness. We will continue to take him shopping – he loves doing anything with us and the days he gets to wander outside the home are his favorite.
Last week I took him shopping and he needed a new winter hat. He normally wears a cap with a brim but his ears get cold, so we tried on some others. Each one he tried on I took a photo and showed him. We laughed with each one and he finally picked the fuzziest one. I shared the photo with our family and we all agreed he looked adorable. It was a successful shopping day.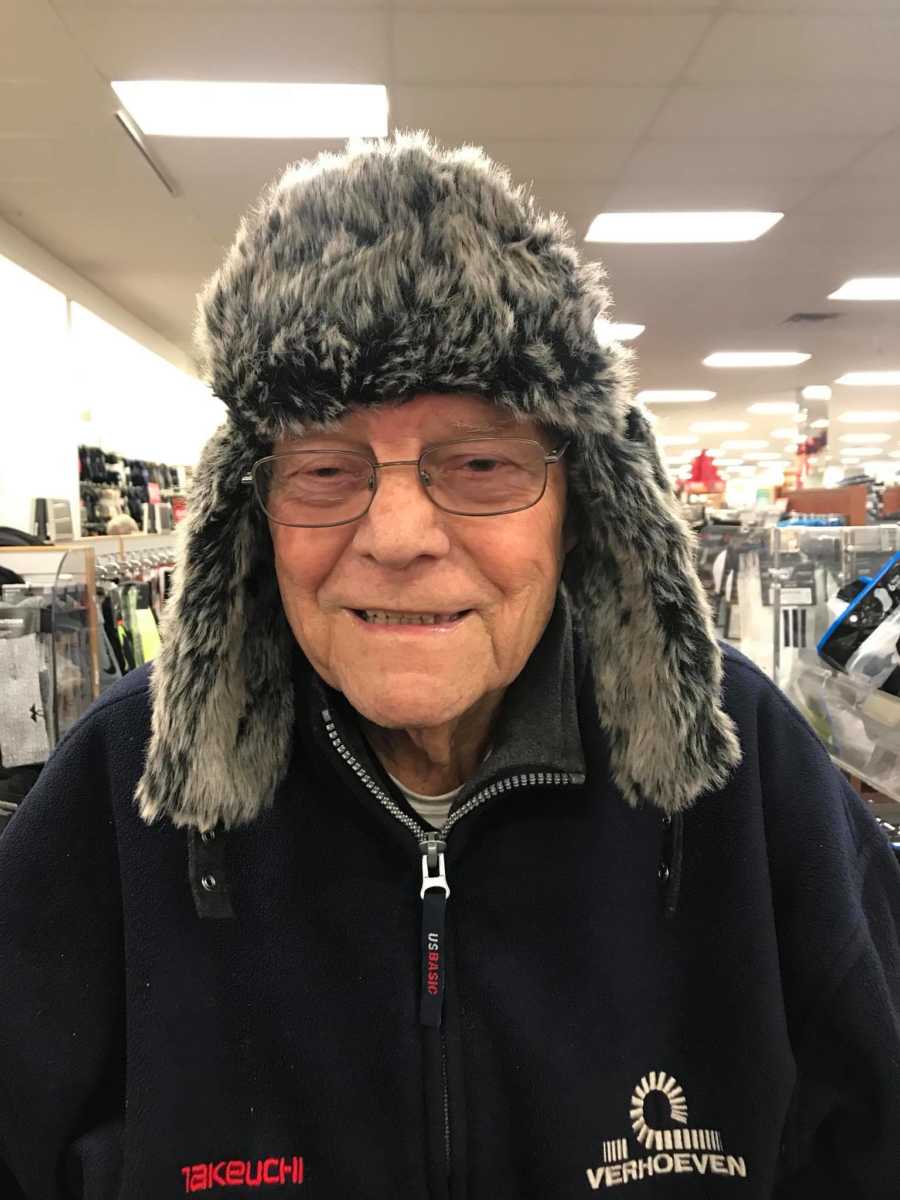 Mom can no longer leave the home except for doctor appointments in the home's van. She sleeps a lot. She stares a lot. She grabs, rubs, and does the same back and forth motion most of the hours she is awake. She doesn't know it's almost Christmas.
We will do our best to get dad through the holidays. We will do our best to get through the holidays. We will continue to shop with dad for a special gift for everyone on Christmas Day. We will miss the excitement mom and dad brought to Christmas Day and the happiness it brought them as we opened our carefully wrapped gifts mom spent weeks wrapping. We will miss the comfort of mom and dad being together Christmas Day with all of us.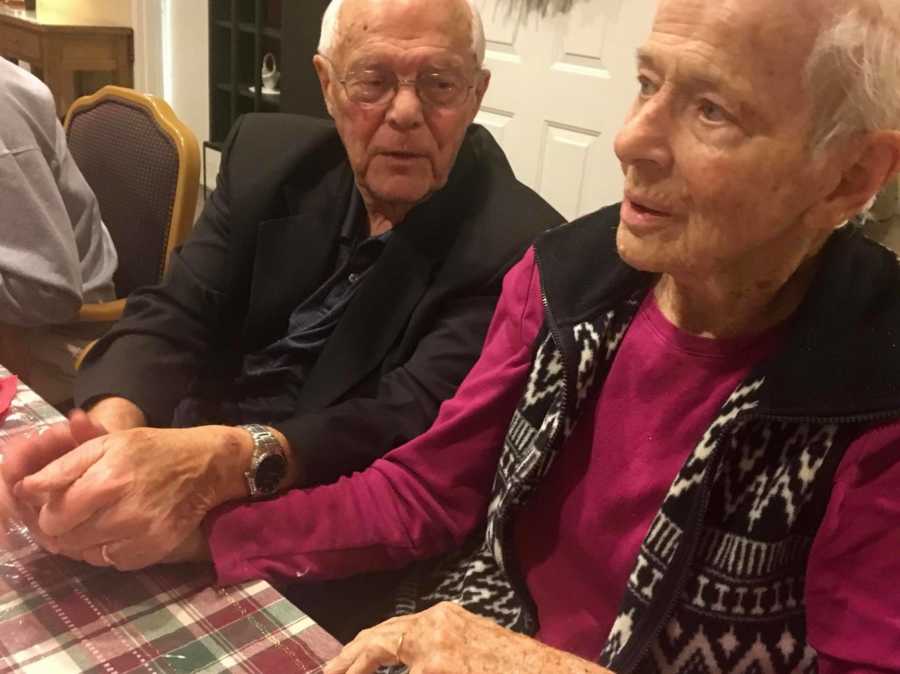 We thought it would be nice for mom and dad to get cards, notes or family photos from people they know and possibly from people that feel as though they know them after following their story over the past few months. If you have a moment and would like to send them a card or note, we know they would love hearing from you. Dad would love it and will read any mail he gets to mom. It will give him something to do with her. Mom still loves looking at photos – we hang them all over their room.
We have their mail sent to our office –
Carl & Mary Jane Gacono
50 West Main Street
Annville, PA. 17003
We will be sure they receive all their mail.
Happy Holidays to everyone. May 2019 be a year filled with love, happiness and memories to hold on to forever.
We'll let you know if we fill our grocery bags for everyone this Christmas or keep it as a wonderful happy memory mom and dad gave all of us."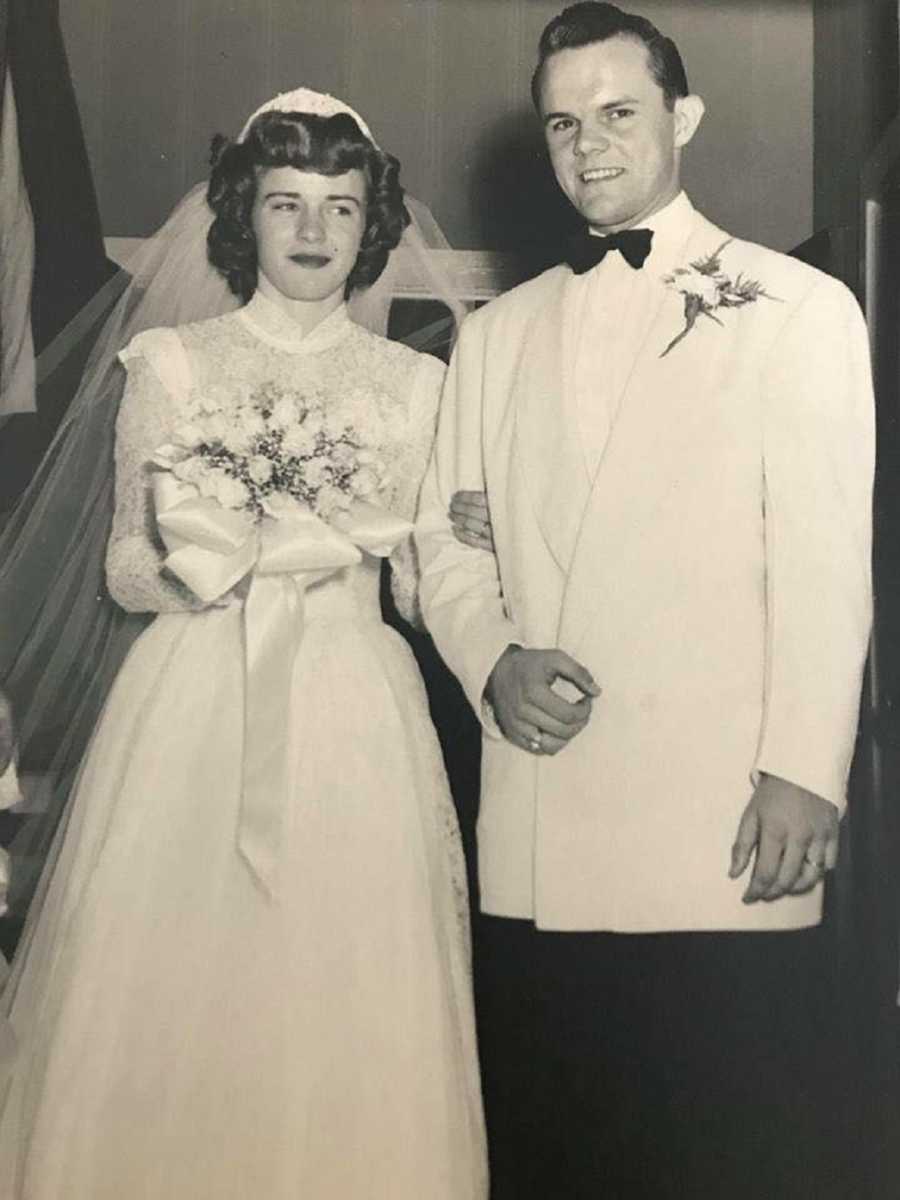 This story was submitted to Love What Matters by Becky Gacono of Annville, Pennsylvania. She is chronicling her mother's dementia journey on their Facebook page, Our Journey Through Our Mom's Dementia. Submit your own story here, and be sure to subscribe to our best love stories in our free newsletter here.
Read more about her mother's dementia journey:
'His love for her is palpable': Doting husband's explicit instructions for wife with dementia's morning routine
'I'll get to her outfit later': Daughter's humorous attempt getting her mom with dementia to the doctor
Do you know someone who could benefit from this story? SHARE on Facebook to let them know a community of support is available.