Becky Gacono of Annville, Pennsylvania, chronicles her mother's dementia journey each week for Love What Matters. This week she discusses her father's routine for his beloved wife and the importance of the little things he knows are important to her.
"My dad had a doctor appointment the other morning so I head over to sit with mom while he's gone. When I get there, mom is in the shower. Dad spends at least 10 minutes going over mom's morning routine so I can do what he does each morning.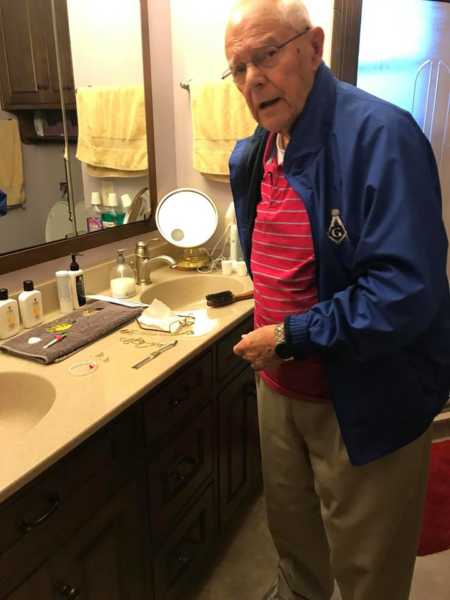 He already has her glasses cleaned and waiting for her by the bathroom sink next to her jewelry she wears every day. He reminds me to put her jewelry on after she's dressed, explaining which one clips and which one fits over her head.
'Don't forget the bracelet with the heart goes on the left with her watch. The other two bracelets go on the right.'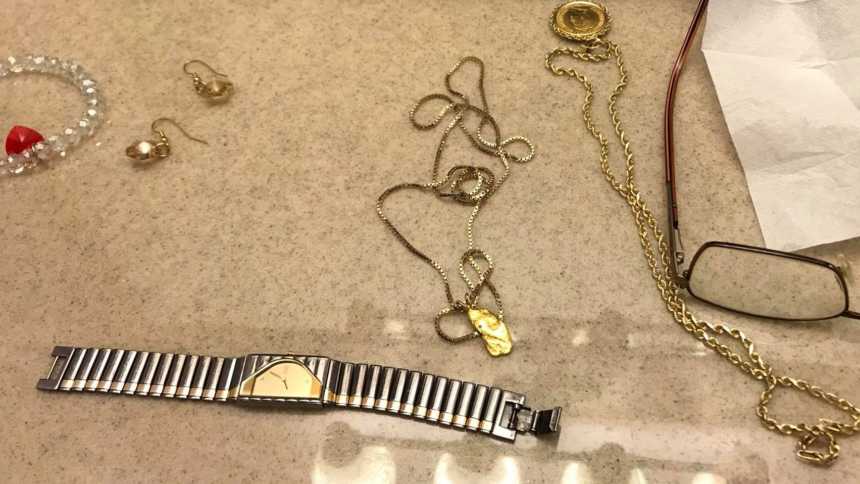 Next we move onto her outfit. He shows me her turtleneck, her sweater and her pants. On the floor next to her outfit are her shoes with a pair of soft Mickey Mouse socks folded on top of her shoes. Her under garments are neatly laid across the back of her waiting wheelchair. He explains each undergarment. I tell him I got this and send him on his way. He keeps looking back to see if he forgot to tell me anything else I will need to know. His love for her is palpable.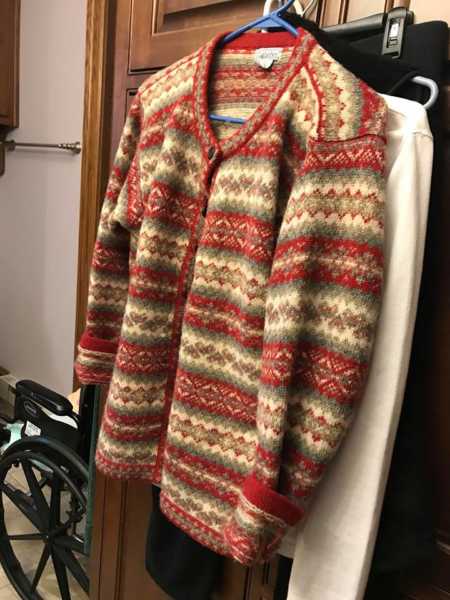 Meanwhile I'm a nervous wreck watching mom in the shower as she pulls herself up with the handles mounted on their shower walls and sits back down on the edge of her shower chair. I'm wondering how I will be able to lift a wet, slippery mom when she falls. I open the shower door to tell her to scoot back on her chair — she yells, 'close the door — it's cold out there.' I close the door and I feel myself sweating on the cold side of the shower.
Finally, I can't take watching the impending disaster I am sure is about to happen in the shower. I step into their bedroom to make their bed. In the middle of the bed is a pill that missed its way into mom's mouth last night. I stick it in my pocket and finish my task.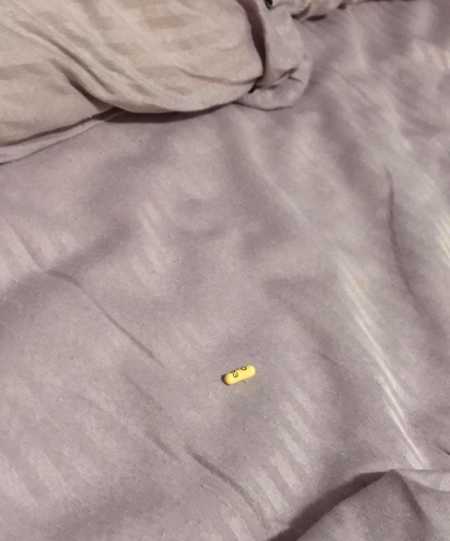 Back into the bathroom. She's done. She dries off and then my morning workout begins. I finish drying, work on the undergarments, the layers of clothing, the Mickey Mouse socks (which she says she loves), her shoes, her jewelry, her glasses and her final bathroom task — she brushes her hair.
I'm exhausted. Is it time for you to lay down for a rest mom? Oh, wait — that would be me that's ready to lay down. I am wondering how my 88-year-old dad does this every morning.
We head out of the bathroom and she notices her bed is made and puts her feet down to stop the forward motion of her chair.
Mom: 'Look how nice that looks. How did that happen?'
Me: 'I made it.'
Mom: 'Someone raised you right if you make your bed in the morning.'
Me: 'You better believe someone raised me right. I am so lucky.'
Mom: 'You should tell her.'
Me: 'Thank you, Mom.'
Mom: 'Why are you thanking me? I don't know your mom.'
We head for the kitchen.
We have breakfast together and then off we go to the recliners in the living room. I put the Today Show on. She doesn't like the dress Hoda is wearing. She doesn't like it enough that I decide it's best to change the channel. Next is Kelly Ripa.
Mom: 'Is she married?'
Me: 'Yep.'
Mom: 'Why isn't she wearing a ring?'
Me: 'I'm not sure.'
Once again, the ring becomes an issue. Let's try the Hallmark Channel.
She asks me what I like to do. I tell her I like to bake. A few minutes pass. She asks me what I like to do. I tell her I like to travel. I ask her what she likes to do. She hesitates and says she has to think about it for a moment and then she says, 'I like to be around people. I don't like to be alone.' I realize how much she loves when we visit. I realize it's not often enough.
Meanwhile mom is drinking her coffee. I tell her to be careful because it's hot (and it doesn't have a lid or straw). I'm sitting in dad's recliner drinking my coffee from my travel mug. I didn't realize the lid wasn't on tight and it is leaking all over the top of my light grey sweatshirt. I stand up and start laughing — the irony! Mom looks at me holding her cup and says, 'I didn't spill mine.'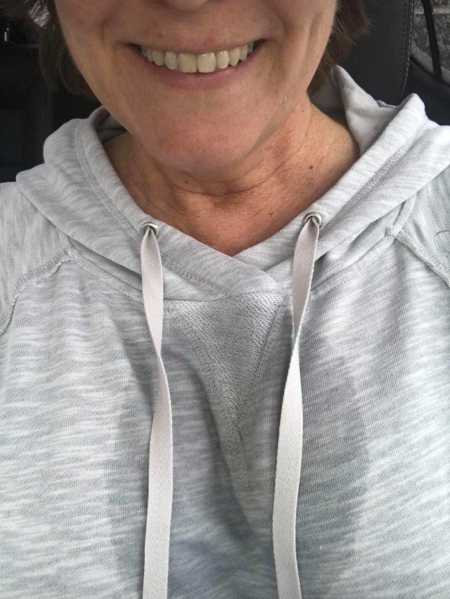 I clean up and come back into the living room, trip on the carpet (for no apparent reason) and start laughing, and mom says, 'Why did they send you to help me?' That appears to be a fair and reasonable question.
MaryAnn, my sister, and Jean, my sister-in-law, have arrived — MaryAnn to do their pills for the week and Jean comes most mornings to help them until after lunch. I decide I should head home to shower and get to work. I kiss mom goodbye and she asks if I'll be back soon. I tell her 'Absolutely!' and she smiles and says, 'Oh good.'
What a wonderful, exhausting morning she shared with me. Thank you Mom!"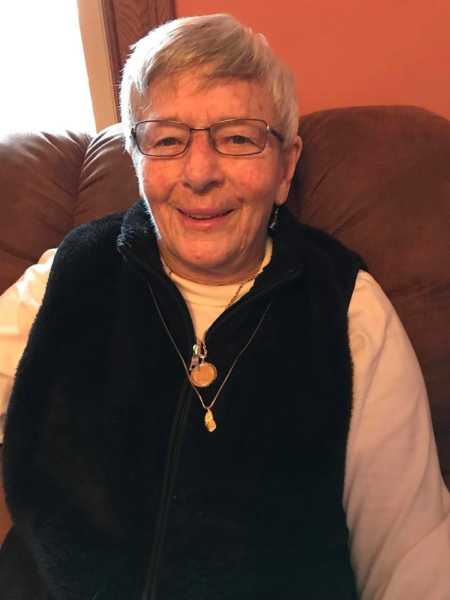 This story was submitted to Love What Matters by Becky Gacono of Annville, Pennsylvania. She is chronicling her mother's dementia journey on their Facebook page and in a series of posts for Love What Matters:
Family combats mom's painful dementia journey with humor
'They are two that have become one': A day in the life of my mom's dementia journey
'It was my birthday when she no longer knew my name or who I was.'
Submit your story here, and be sure to subscribe to our best love stories here.
Do you know someone who could benefit from this story? SHARE on Facebook to let them know a community of support is available.