"For every person that has cared for their aging parents or loved one, I want to express to each and every one of you that you are my hero. I have to be honest; I had no idea.
We were blessed with my mom's youngest sister, Ann Bowman, staying with my parents this summer. She left on Sunday and I guess the good Lord wanted to let us know what a gift it was to have her with them all summer.
Again, that was Sunday. This was how my Monday began.
Phone rings at 6:15 a.m. – it's my dad. 'Becky, your mom's arms won't stop shaking. She's been up since 3 a.m.. I need your help.' Now wait, you both have been up since 3 a.m. but you are only calling me now? When I get to their house (3 miles from mine) I ask dad why he didn't call me sooner — 'I didn't want to wake you too early.'
In the meantime my sister-in-law, Christine, was already there after I called her trying to get ahold of my brother, Kris. We head to the hospital. Mary Ann doesn't wake up easily so she showed up at the hospital — showered. I was not.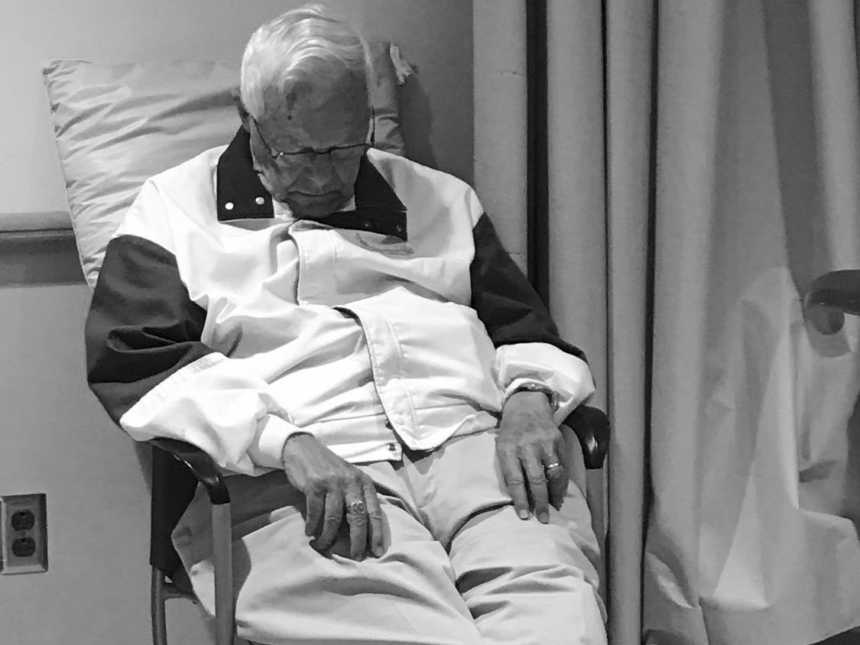 Six hours in the ER and we are sent home with the same symptoms she had when she entered the ER. We head home and spend the rest of the day getting them settled back in, pick up supplies, get dad to his dentist appointment, feed them, get them their pills, etc. I head home and I feel like I was run over by a truck. Little did I know — that was Day 1.
Day 2 – 6:30 a.m. my phone rings (I now leave it by my bed with the ringer turned on high). It's Dad. I can hardly understand him. He is saying my name but he is sobbing (my dad doesn't sob). He is saying he needs an ambulance for mom. I tell him to call and ride with her.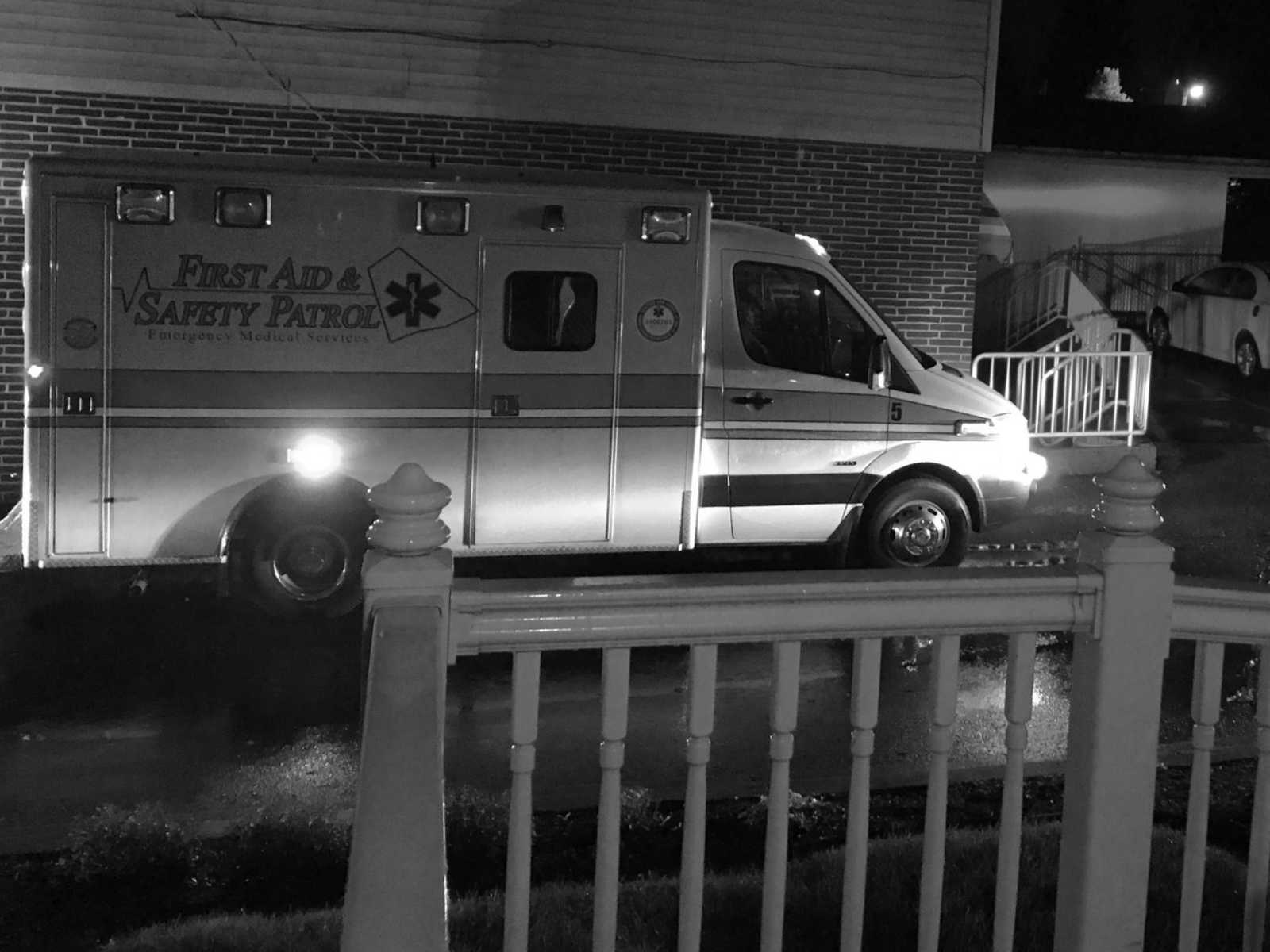 I jump out of bed and fumble for anything to wear. I say to Tom, 'Looks like this is going to be my new normal.' I get to their house as they are bringing my mom out on a stretcher in pain.
My dad hugs me and is crying and saying, 'I thought she was going to die.' I realize if her time is up before his, he will go soon after. They are two that have become one.
He rides in the ambulance and I ride with Mary Ann. They run tests again and try to figure out her pain. They give her morphine. That may have been a mistake. The tests come back clear. The pain has subsided and they release her after five hours in the ER. In the meantime Day 3 — no shower. Mom and I now have the same hairdo.
We take them home and get them settled. Mom does not stop talking. Her dementia is on steroids from the morphine. She is rearranging anything she can touch by moving it an inch or two and than moving it back.
Mary Ann is trying to get her to eat so she can take her pills. She is firm with mom — I keep laughing because the morphine is making her loopy, but she's happy. Doesn't seem like a bad combo.
Mary Ann takes mom in the bathroom where mom decides to rearrange their counter — I come back an hour later and Mary Ann is still with mom rearranging the bathroom counter. Once again, I start laughing — Mary Ann is not.
The next day, I am staring at the clock and it says 7 a.m. I get up quietly, afraid it will wake my phone. I get my coffee and sit down to watch the Today Show — my phone rings. 'Becky, I was helping your mom get in the shower and the room started spinning and I'm dizzy.'
Off I go, out the door. I get to their house and let's just say my mom was right inside the door in her wheelchair ready for the shower. She's smiling and my dad is in the recliner in one piece. I feel as though I'm Alice in Wonderland. What strange door have I walked through and where am I?
At 2:00 there is a knock on the door and their new caretakers have arrived to begin their new adventure with V. Carl and Mary Jane. I try not to rush past them too quickly as I head for the door. I can finally take a shower! Stay tuned. I'm sure there are more adventures to come. Love them to the moon and back!"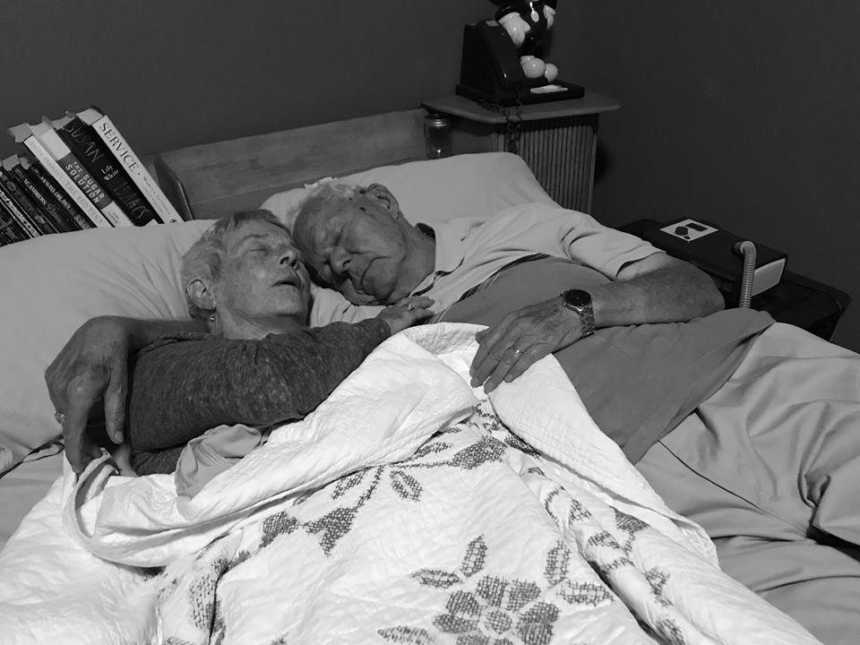 This story was submitted to Love What Matters by Becky Gacono of Annville, Pennsylvania. She is chronicling her mother's dementia journey on their Facebook and in a series of posts for Love What Matters. Subscribe to our best love stories here.
Do you know someone who could benefit from this story? SHARE on Facebook to let them know a community of support is available.