"A friend posted something the other day about how hard having a special needs kid can be. A commenter basically told her she should feel grateful her child has a diagnosis because some kids don't get diagnosed.
Today a friend had in her story that her medically complex son isn't getting enough sleep and they're all tired. She received messages that she should be grateful her son is alive.
I've posted pictures, words, stories about our brand of suffering for the world to see and I, too, get responses about my gratefulness or perceived lack thereof.
So, I'm only gonna say this once.
This type of response to someone's suffering is what I like to call the Gratefulness Shame Game. It's an icky game. Not only does it operate off assumption, but this game also delivers shame cloaked as a 'reminder.' Or comparison. Or 'accountability.' Not one of those mentioned things is a fruit of the Spirit nor does it represent the fullness of love. This game hurts more than it helps.
We must learn to see suffering without feeling the need to point out the 'good' during someone's suffering. You might say, 'But she posted it publicly!' Tell me, when are assumptions ever good? Especially on social media?
I'll wait.
As someone who has sat through my own season of suffering, who has sat with friends through their suffering and who sees it on a daily basis, I'll tell you: most of us know the Good in our lives. But it does not negate the suffering. They just co-exist. But even in my joy, I can be hurting. It's okay. I know it's uncomfortable for ALL of us. It's hard to watch suffering. I relate.
People who play the Gratefulness Shame Game are usually fighting deeper insecurities themselves. I know I've been guilty of it more times than I want to think about. Sometimes it's just a bad habit. Usually, the insecurity stems from an 'I don't know what else to say' place. Usually, we mean well. But shame, even thrown unintentionally, is the last thing to heap on a suffering person.
So, let's just stop playing the game. Let's be the person that says, 'Hey. I see you. This is hard. Let's eat ice cream.'⠀⠀⠀⠀
Speak Love."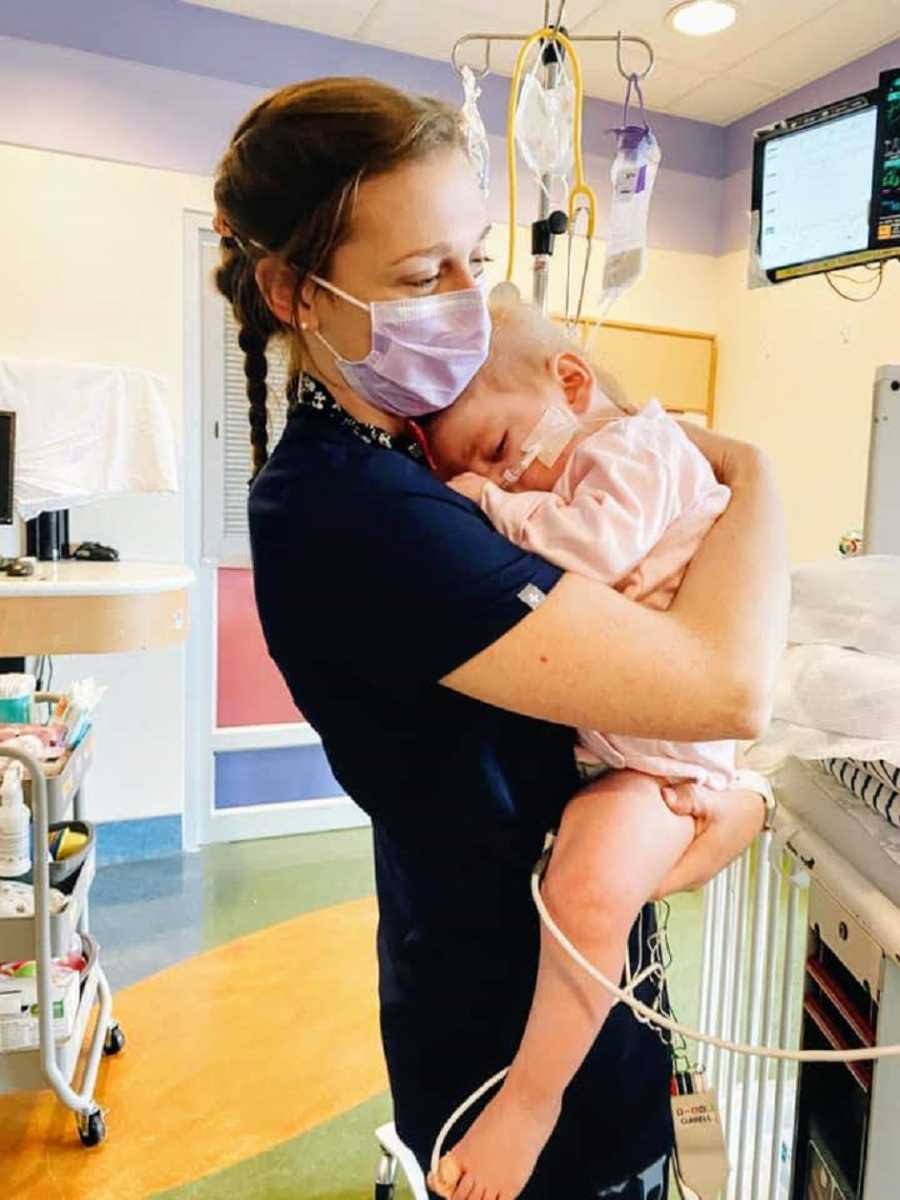 This story was submitted to Love What Matters by Carly McClure. You can follow her journey on Facebook and Instagram. Submit your own story here, and be sure to subscribe to our free email newsletter for our best stories.
Read more stories like this:
'You show up when you're tired. You hug me when I cry and don't back down when things look bleak. I am on sacred ground with you.': Mom shares touching ode to pediatric nurses
'My friends have children that are dying. 8 separate friends received devastating news this week, and they're waiting for the inevitable.': Woman urges 'find your suffering friends and show them they are seen'
Help us show compassion is contagious. SHARE this story on Facebook with family and friends.