"I referred to them as 'Unlucky #14' when we first met. They smiled politely and I wondered if anyone had told them what they were getting themselves into, unlike the thirteen families I had lived with before that didn't last long.
My first week there, I remember kicking a hole in my bedroom wall on purpose to see how mad they would get. When they didn't, I asked them to fix it. My foster dad brought me to the hardware store and showed me which aisle to get the putty from.
He said he'd help me fix it, but I had to pay the $7 for the supplies. I refused. He drove me home and I moved my dresser in front of the hole. I thought they were being unfair and cheap.
When they found out I stole makeup from the store, my foster mom drove me back up there and walked me in to return all of it and apologize. It was embarrassing. They were jerks.
When I got caught smoking with my friend in my closet, they took the pack of cigarettes and lighter and walked out of my room. I heard them on speaker phone with the caseworker, so I started packing up my clothes.
When my foster parents came back in, they gave me a lecture about the dangers of smoking and told me I couldn't have friends over for two weeks. I thought they were overbearing and controlling.
I skipped school, I lied, stole some more and I didn't even feel bad when I saw my foster mom crying in the backyard after I had cussed her out again. I hated her.
Every time I did something wrong, all I wanted was to move out and start my life over again like I had done in every other foster home I lived in—clean slate, where no one knew me.
At the time, I felt like this family was holding me captive by not turning in their notice; but my caseworker told me if I left, I would probably end up in a group home for teenage girls which would be even worse. So, I stayed.
When I was 18, I moved out to live on my own. I wanted so badly to get out. I told them I'd never speak to them again, but I did need help moving. They did. I thought they were probably happy I was leaving.
Sitting in the car about to finally be on to my new life, I asked my foster mom why they never moved me after I purposely did all of those things to them.
It's been almost six years and I will never forget the simple answer she gave me in between sips of her coffee.
'We don't just give up on our kids. So we won't give up on you.'
She had just said, 'She won't.' As in future tense. And the day I moved out was the day I finally realized I had belonged somewhere.
The hole in my bedroom wall is still there and on occasions my dad will jokingly ask me if I have that $7 to fix it. I haven't made my mom cry again besides last year when I told her she was going to be a Grammy!
Like many foster youth, I set out to destroy myself and it almost happened.
When I couldn't see my future on the other side of all the trauma I had endured, #14 chose to."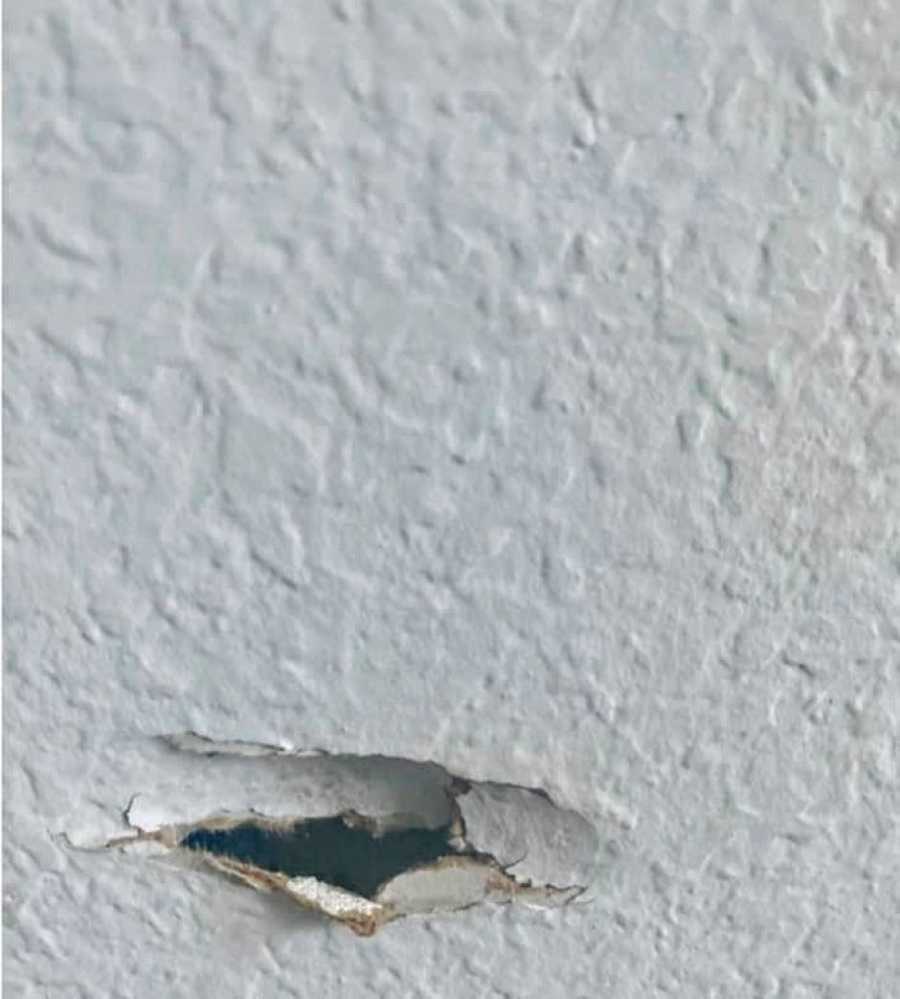 This story was submitted to Love What Matters by a woman who wishes to remain anonymous and originally appeared here. Submit your own story here and be sure to subscribe to our free email newsletter for our best stories.
Read more stories like this here:
'I used meth right before I went into labor. The first time I saw my son was the last day I chose drugs.': Mom overcomes addiction, regains custody of all her children with help from foster mom who 'never gave up' on her
'Won't you get too attached?' Every every court date, every appointment, every 2 a.m. feeding, he may never even remember the slightest thought of me.': Woman shares candid reality of being a foster parent
'She was sitting in a shelter with no place to call home. A teenager, she'd already given up on being adopted. Then I received a text: 'Hey, Autumn. You still interested in foster care?': Couple adopt teenager from foster care
'Anthony was the 'throw away child,' in and out of foster care since 4 years old. I felt God calling on me: 'He is yours.': Family adopt teen stuck in foster care, 'He'll forever live in my heart'
Help us show compassion is contagious. SHARE this beautiful story on Facebook with friends and family.