"I feel like a constant mess, but I guess I fake it so well that my friends and family can't see because they keep asking me, 'How do you do this without getting too attached?'
Every time I hear it, I literally want to laugh out loud. You should all know this is more than hard on me—all of it. I feel every moment deeply from the day I say 'yes' until the day we say 'goodbye.' 
Every appointment, every court date, every 2 a.m. feeding as I'm looking into his eyes, I know he may never even remember the slightest thought of me while I will never forget him.
I'm not super human. I'm not amazing or wonderful. I'm not the best mom ever. I can't cook five-course meals or even help with fifth-grade math. I worry and stress and grieve and cry. 
After years of this, I still feel my heart fall deep in the pit of my stomach every at unannounced phone call I get from the caseworker. Maybe she's calling with news I can't possibly stand to hear right now. My mind races through all the possibilities.
What I am, though, is dedicated to supporting families. I'm willing to expand my comfort zone, and honestly, I've intentionally chosen to lose a little piece of my heart so that maybe, just maybe, it would help mend theirs. 
All of this is a choice for me. Not an easy one and definitely not a safe and comfortable one, but I know by choosing to say 'yes' we can ultimately help change the course of a child's life and a family's life, and that's something I'm willing to do over and over and over again, even though I know I will always get 'too attached.'"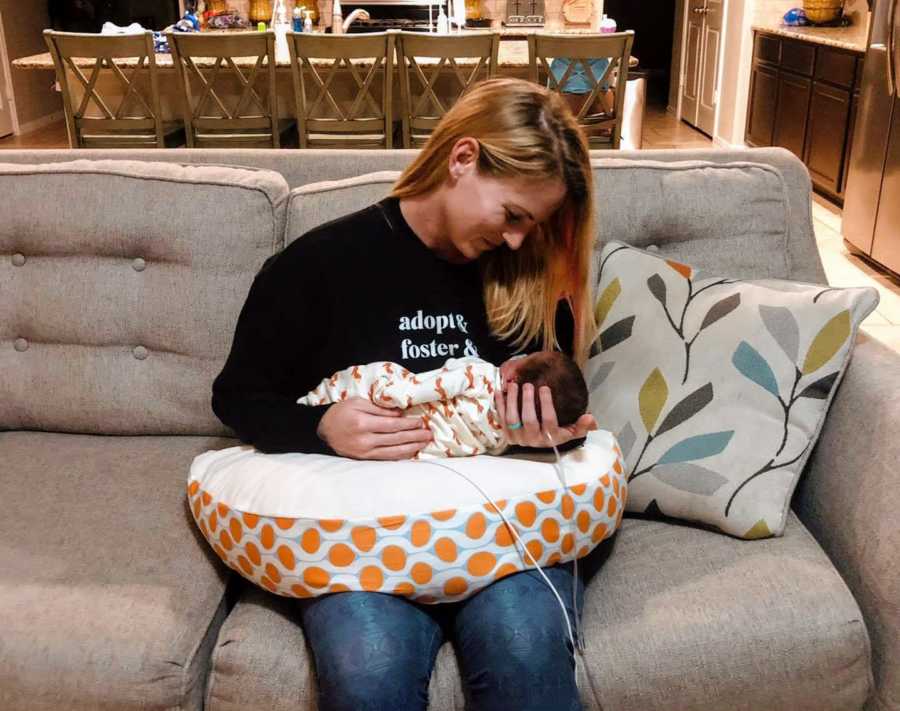 This story was submitted to Love What Matters by Chelsea of Real Life Foster Mom. You can follow her journey on Instagram. Submit your own storyhere and be sure tosubscribeto our free email newsletter for our best stories, and YouTube for our best videos.