"How is this my life? My 12-month-old son is fighting me as I try to keep his glasses on, determined he'd rather eat them than see. He's strapped to my chest in the baby carrier because he can't sit unsupported in the grocery cart yet. My mom is frozen in place by the bananas, mask slipping off her nose, trying to respond to a nice stranger asking about her day. She searches for words that have long since been forgotten. I abandon my cart to rescue her as my son chomps down onto his lenses. My patience threatens to bubble over. In these moments, I forget. I question. I fear.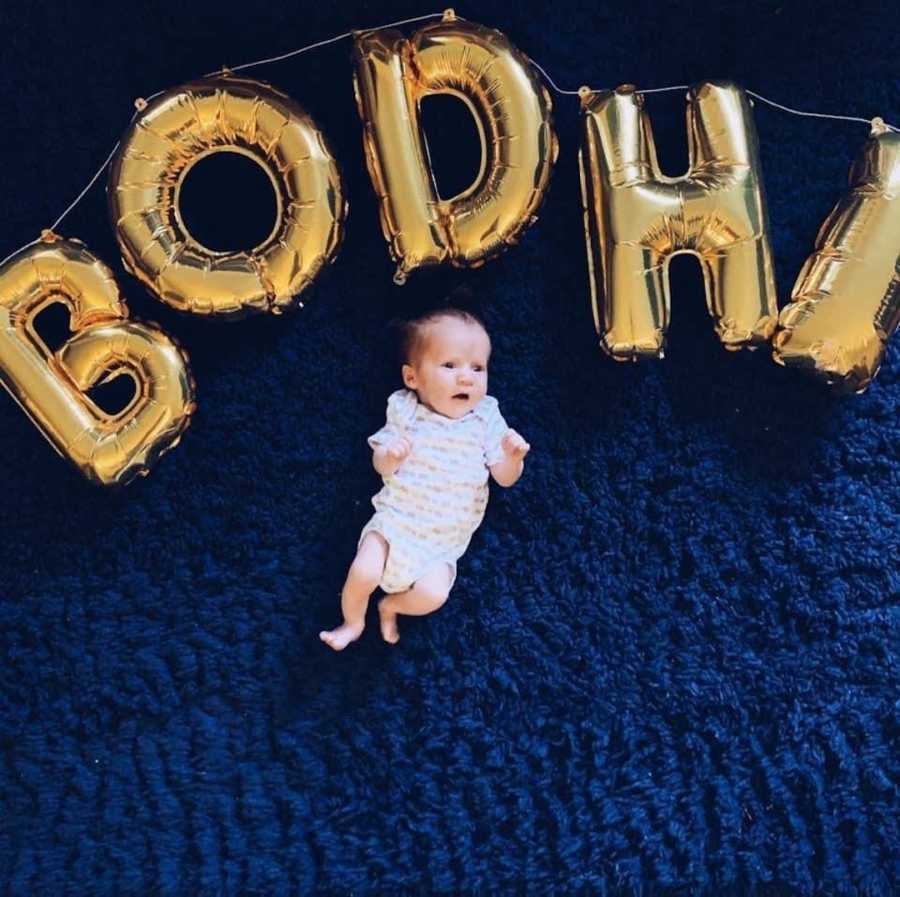 I was 23 when my mom was diagnosed with a rare, early-onset dementia called corticobasal degeneration. At the intersection of Alzheimer's and Parkinson's, CBD impacts motor planning, executive function, and memory, taking everything that makes a person themselves and distorting it. A seizure on a work trip prompted a search for answers, and months of appointments and tests culminated with a simple phone call. I sat on the couch in my childhood home and read over the notes my mom had hurriedly scribbled down. We Googled and we cried. We laughed in disbelief.
My mom is my best friend. She taught me to dream big, work hard, and walk confidently into whatever life throws at me. This diagnosis shattered me… knowing my Disney-loving, adventurous, genius mom would fade away before my eyes was devastating. I was fresh out of college, working as a fourth grade teacher, dreaming of a long career. My mom was living alone, pouring into her job as treasurer at a Christian academy, working tirelessly in the ministry she loved, until she took an early retirement because of her diagnosis. As her independence began to dwindle, I quit my job and moved home, stepping into my new role of caregiver as our lives were consumed with research, appointments, and clinical trials.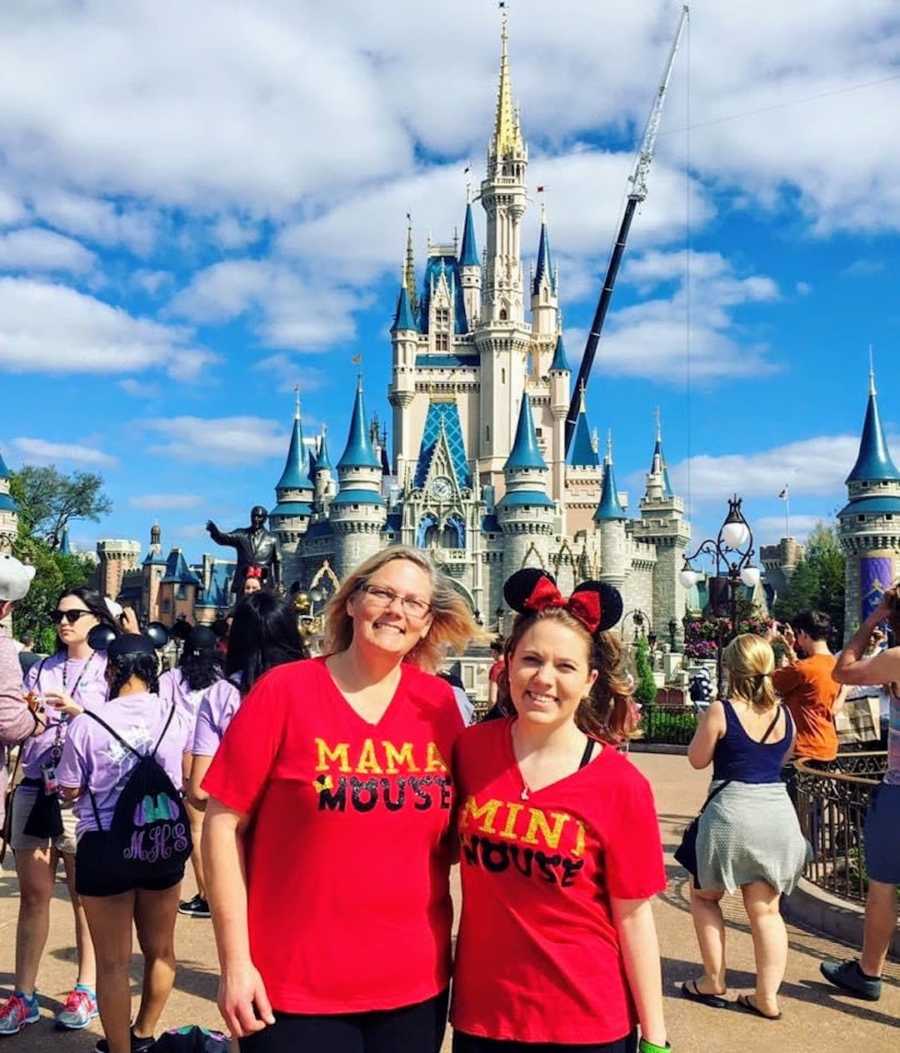 Soon after, I married my high school crush and quickly became pregnant. We all celebrated my mom would get to experience the joys of being a grandmother. The future looked bright. Bodhi Wolf came screaming into this world in the middle of a global pandemic, tiny but fighting, with the same hazel eyes as my mom. We settled into a beautiful, newborn bliss. My sisters came to help and we spent those first few weeks cozy and happy.
The bliss began to crumble with the slightest tremble of his newborn arm. Seizures at 10 weeks old. It was all too familiar… the scans, the MRIs, the testing. Just a few years prior, I'd been through the same process with my mom. It felt unreal, a horrible dream I couldn't shake. We spent 3 sleepless nights in the hospital watching as Bodhi howled with every dose of the anti-seizure medication, his body learning to trust this new life-saving drug. Packing up to leave, I felt a dark, heavy dread. We stepped into the hall, arms full of half-eaten snacks and emergency seizure protocols, and I knew we were stepping into something so much more.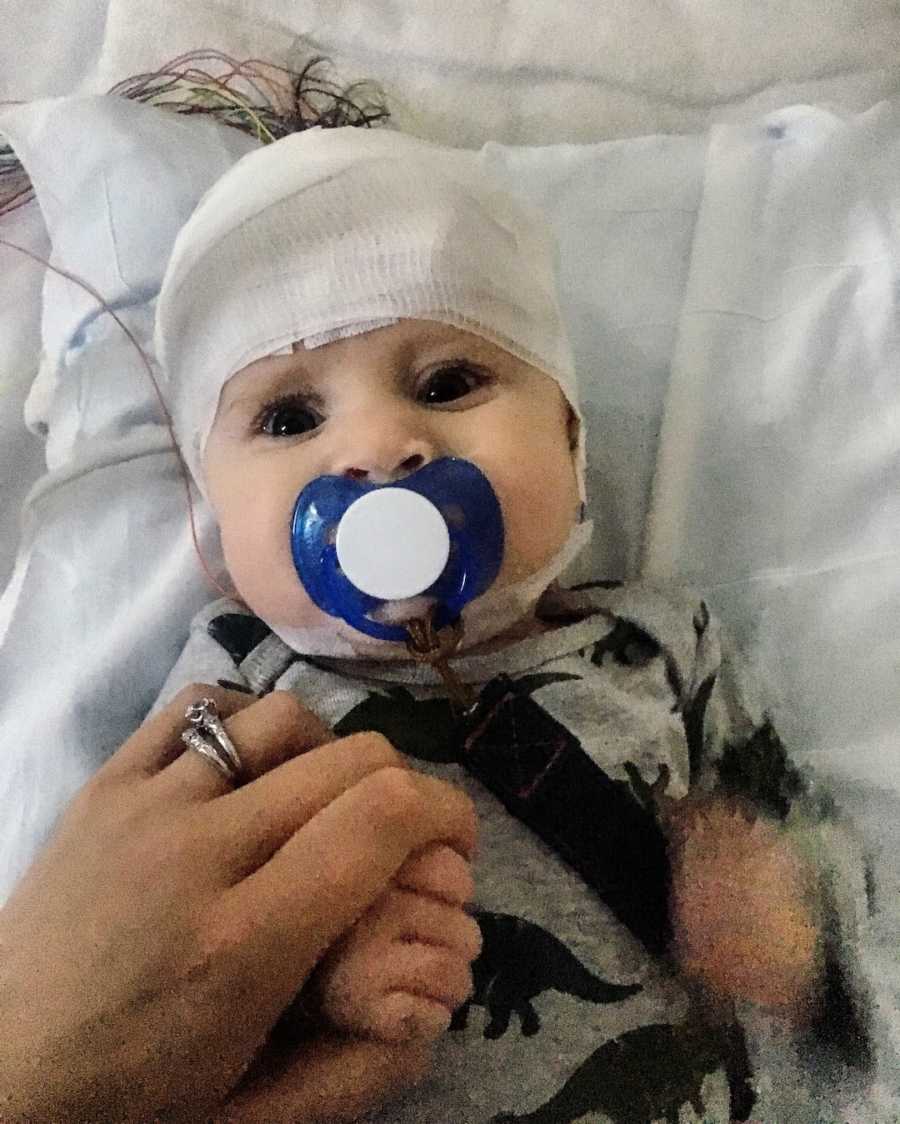 'He has some interesting features,' the neurologist told us at our follow-up appointment. 'We need to do genetic testing.' We listened as the geneticist picked apart everything that made him perfect: his ears, his hands, his small stature, his nose. I took notes, prepared to research every detail she pointed out. I Googled all the combinations: seizures and simian crease. Poor vision and failure to thrive. Hearing loss and plagiocephaly.
And then we waited for a call. Again. Sitting on the same couch where we had received my mom's diagnosis, I got Bodhi's: 1p36 deletion syndrome, a rare chromosomal abnormality. The report listed out the hallmark characteristics: intellectual disability, developmental delay, hearing loss, seizures. We Googled and we cried. We laughed in disbelief. Suddenly, at 27, I was a caregiver twice over.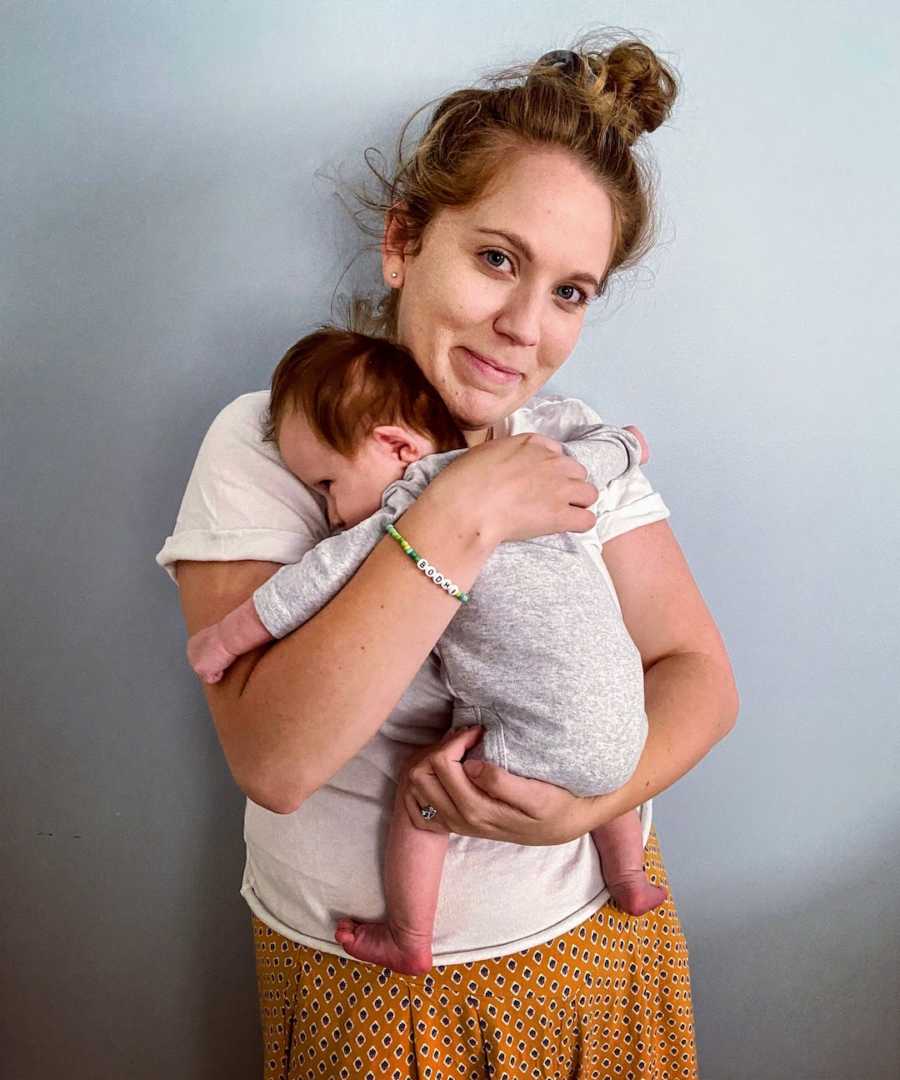 How is this my life? I'm on hold with the long-term disability people, yet again, trying to make sure my mom is receiving her benefits how she's supposed to. I'm dreading this phone call and the paperwork it necessitates. Why do I have to prove my mom is still battling dementia? My son is asleep, yet again, adjusting to another medication increase. I hate this medicine… he gets so upset he bites himself, his little hand constantly red with teeth marks. But more than the biting, I hate the seizures that can't quite be stopped. The hearing loss can't be reversed, the milestones can't be caught… nothing we do can tame the beast of missing genetic material. The fears and the questions creep up again. It isn't supposed to be like this.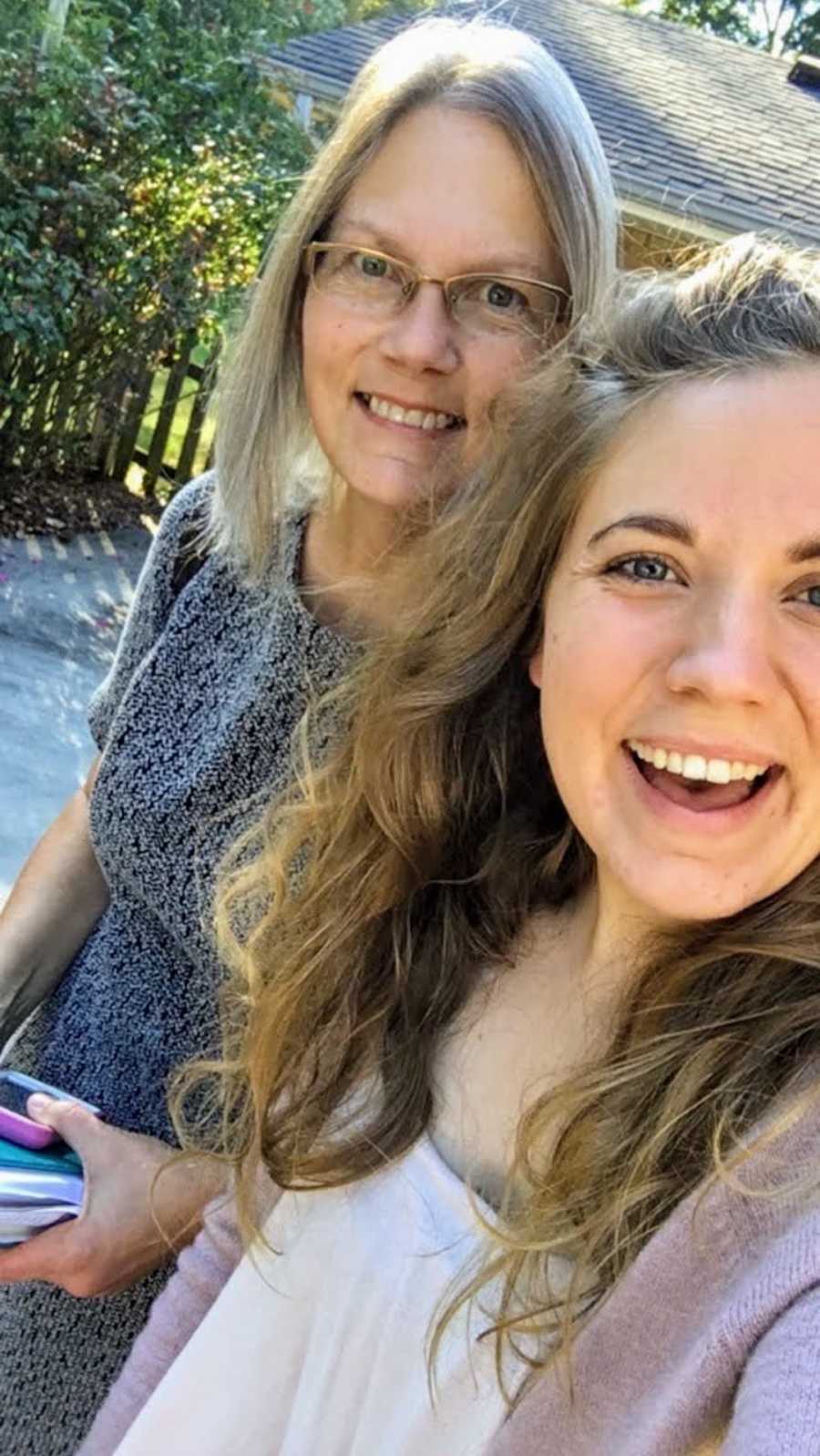 But maybe it is. My mom taught me fierce love, never give up love, pour from all you are love. From her small, selfless acts to her grand, over-the-top gestures, she's been a constant example of what it means to love without expectations. It's the kind of love that pushes on through the fears and the questions. It's the kind of love that makes you quit your job and move and buy a house and raise a disabled son while caring for your dying mom. This is the life she prepared me for.
Multigenerational caregiving is hard. I often feel isolated and left behind, with my friends diving into their late twenties building their careers and families, and me at home, attempting to carve out a personal identity amongst all the chaos of caregiving. Our days are long, full of appointments and messes and lots of coffee. We face so many unknowns. Will Bodhi walk, talk, keep his stinking glasses on one day? Will my mom get to meet future son-in-laws, more grand babies, put her slippers on the right feet? It's hard. But a hard life does not mean a bad life.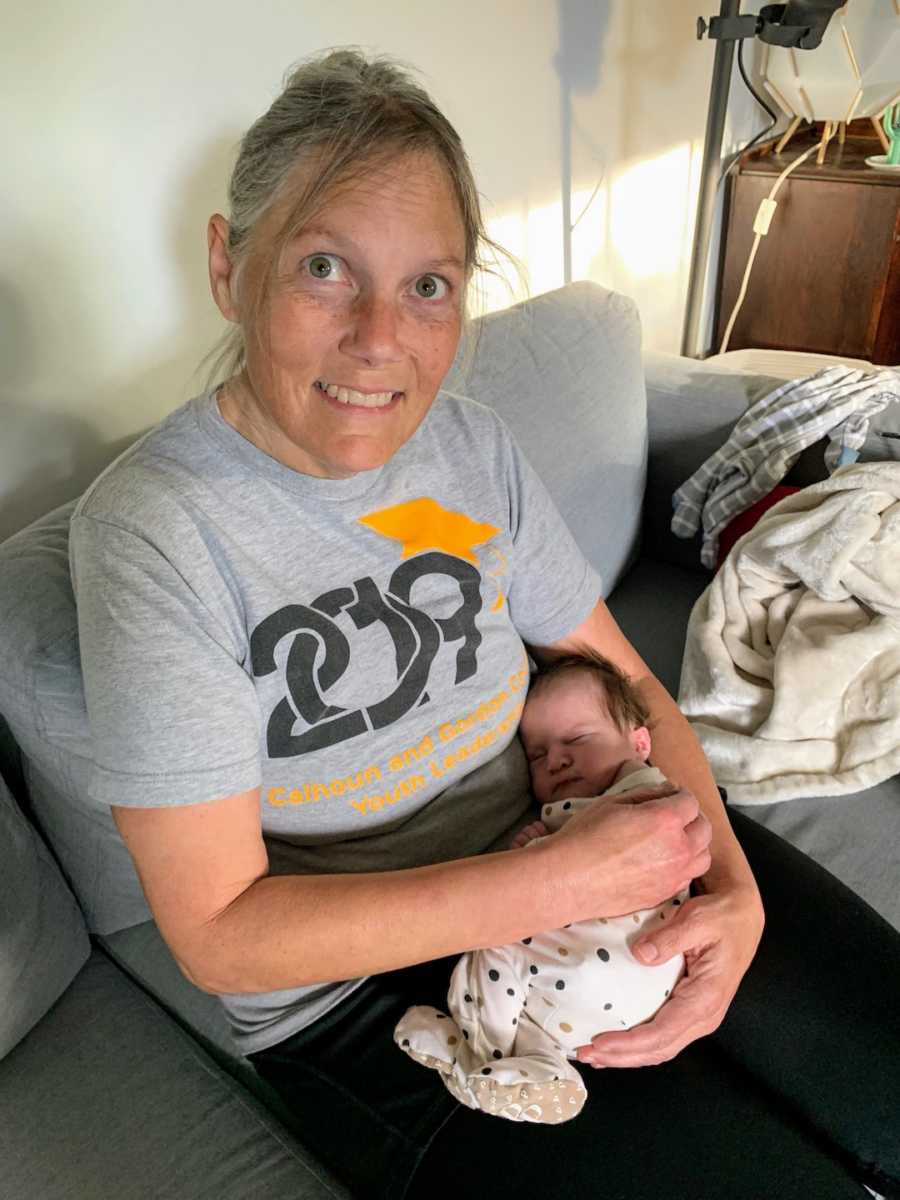 Somewhere along the way, after losing and finding myself multiple times, I decided to not give in. No one would blame me if I was miserable. No one would bat an eye if I was hateful, cynical, and mean. And trust me, some days I am. But the best choice I made was to not sink into my circumstances and to remain hopeful through it all. I cannot underscore enough the difficulties. If you are walking a similar journey, I know how rocky your path is and my heart aches for you. I do not proclaim my choice of hope lightly, and if you're struggling to make this choice, I understand. But hope has made all the difference.
I'm often asked how I do it all. Firstly, and most importantly, I don't. My sister lived with us for the better part of a year, picking up the slack (and there was a lot of it) I dropped. We also have an amazing community of friends and family who have showered us with support. But my answer after is, what else would I do? When the foundation of your life has been built on self-sacrificing love, you really can't help but dig your heels in, put your caregiver hat on, and keep going. I'm not good at it by any means. I forget to pay bills, I lose insurance cards, I get to the end of the day and realize I never changed anyone out of their pajamas. I don't necessarily do it WELL, but I do it. Because when people you love most in their world need you, you show up.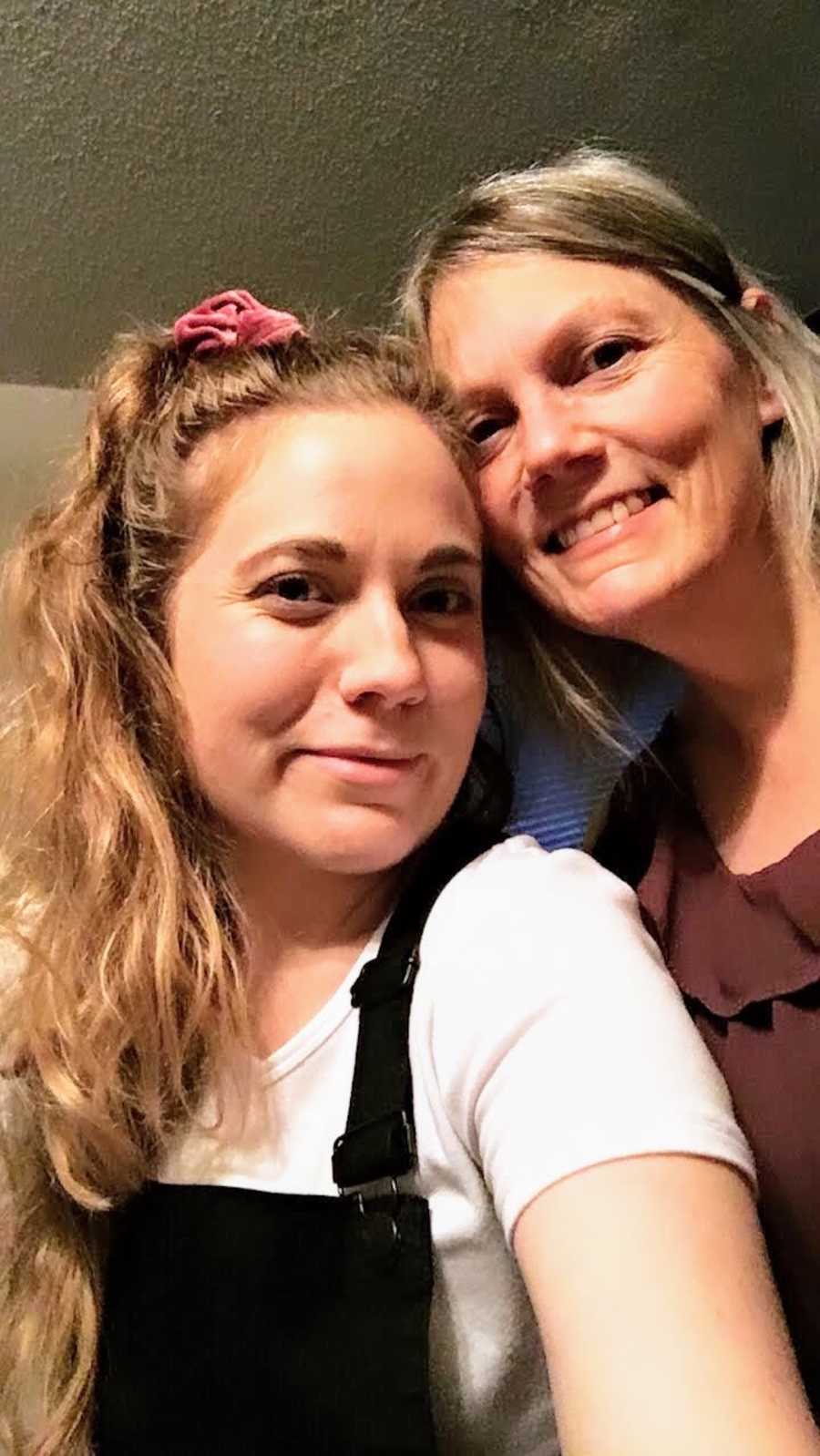 In between the nasty medications and the annoying phone calls, the PT, OT, and feeding therapies, there's an abundance of glorious joy. Bodhi is so full of spunky energy it lights up our dark. He fights for every pound gained, every roll onto his belly, every vocalization. His fight has made me strong. My mom is full of memories that cause us to slow down and listen. She fights to remember, to speak, to be present. Her fight has made me patient. Together, we sit in the joy, basking in the moment. Hope fills in the cracks of deep sorrow. What's a better life than this?
How is this my life? It's been another long day. My mom is on the floor with my baby, speaking to him in a language all their own. They are both tired, but neither wants to give in to sleep. He wiggles, rolls, reaches for her hair. She laughs, he laughs. They were made for each other, and somehow, I was made to mother them both."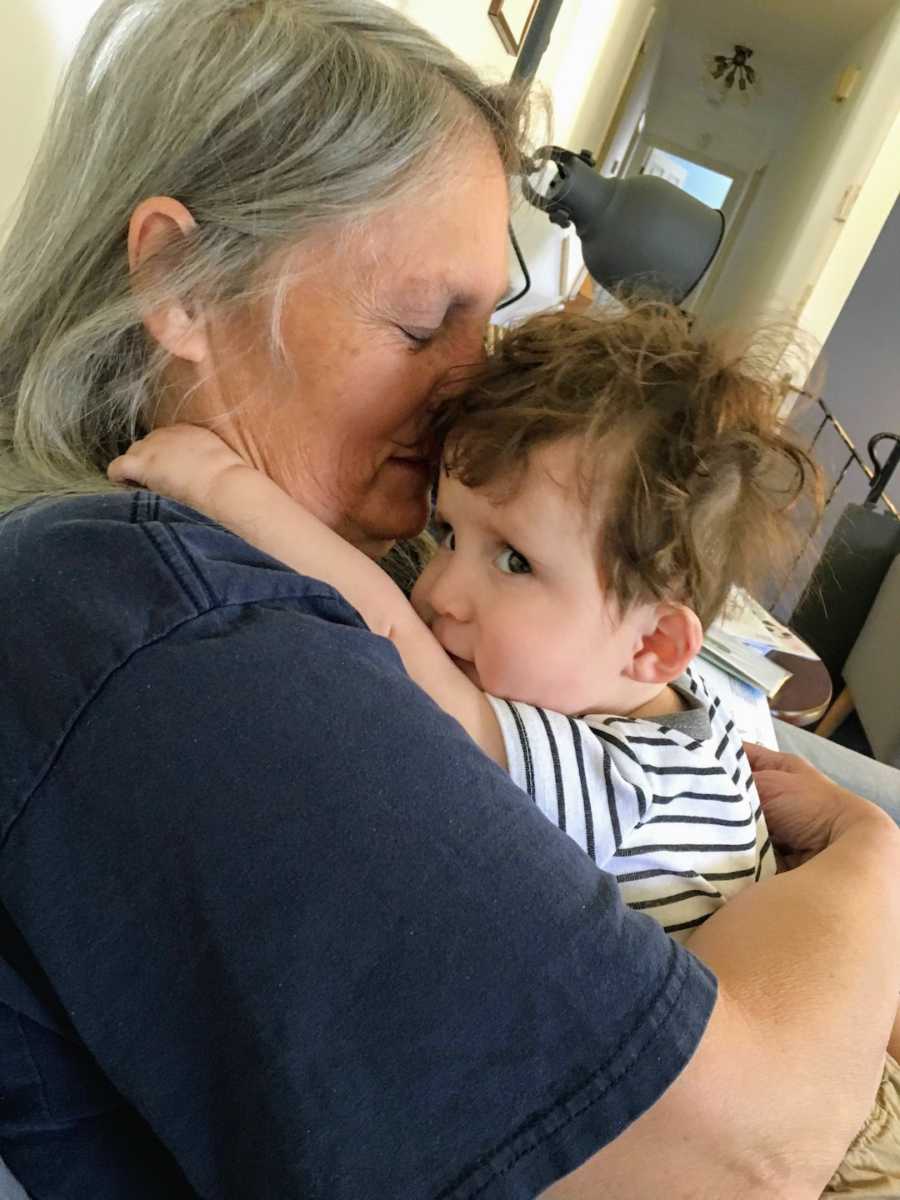 This story was submitted to Love What Matters by Sarah Theus Mancao of Ringgold, Georgia. You can follow her journey on Instagram. Submit your own story here, and be sure to subscribe to our free email newsletter for our best stories, and YouTube for our best videos.
Read more stories like this:
'I noticed my mom staring at this young couple. They looked uncomfortable. 'Can I help you with something?' My face was hot and embarrassed.': Woman learns life lesson from mom with Alzheimer's
'He will bite. He'll take years to pick up skills others get right away. You'll hear about Jolene trying to take Dolly Parton's man 5,000 times.': Special needs mom pens letter to future caregiver
'Her neighbors found her on the side of the road. That's when we knew. She wasn't the same.': Student becomes full-time caregiver for grandma with Alzheimer's, 'Normal life can wait'
10 Ways To Love Yourself Through Caregiver Burnout
Provide beauty and strength for others. SHARE this story on Facebook with friends and family.