"She was my rescue dog, but really she rescued me.  She saved me, more than once, she saved me…
Georgia Christmas Taco Hayes was once a nameless dog who found herself in a bleak situation; she was a resident of a high-kill, gassing shelter in the state of Georgia. May it be by chance, destiny, or by God's grace, but this dog was vouched for by a new rescue organization in North Dakota. "Georgia" was then transported caravan style thousands of miles to her new home.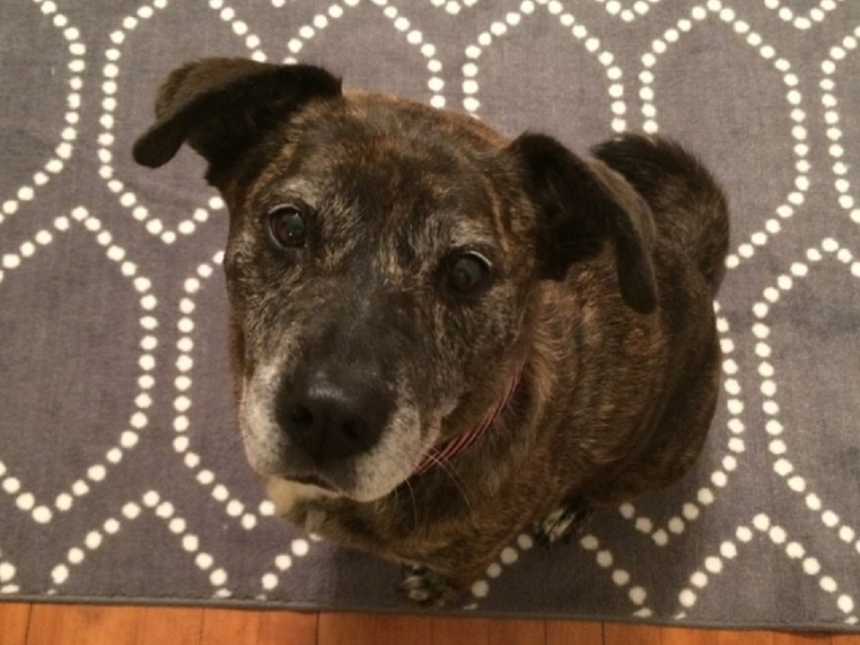 Georgia had many struggles early on. She tested positive for heartworm disease, and X-rays showed she had a bottle cap resting on her esophagus. As she gained her health back, it was discovered that Georgia was what rescue volunteers called a 'ONE-der' dog. These special dogs are hard to place in foster or adoptive homes, because they have not been socialized properly with other dogs.
Georgia waited patiently in boarding for nearly two years before I came along.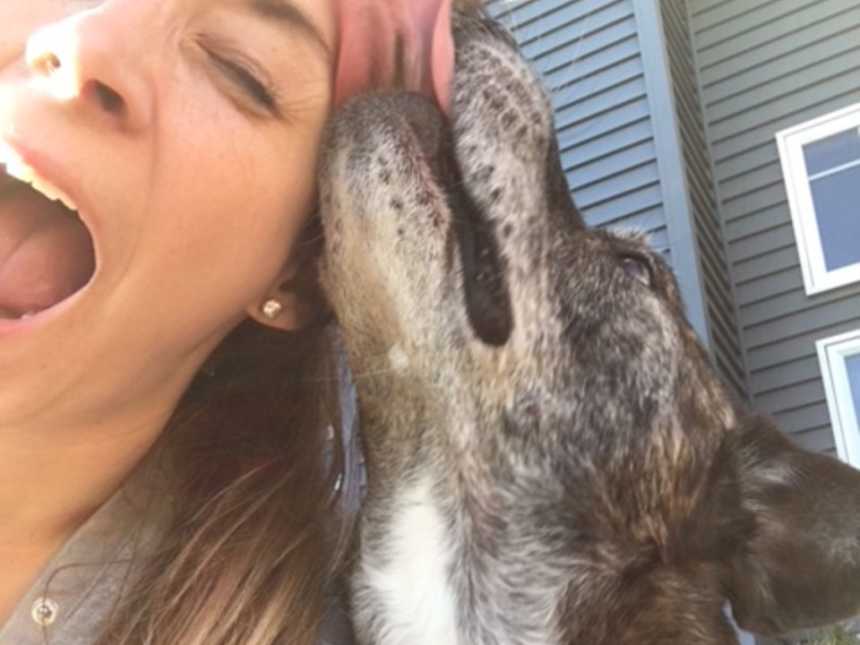 We started fostering Georgia about a year after my Grandpa George had passed away from leukemia and cancer. At that time, I weighed 89 pounds and refused to eat until I weighed less than the day before. I was struck by grief, and I could not dig myself out. Georgia was the bright light at the end of the tunnel through this struggle of death and great sadness.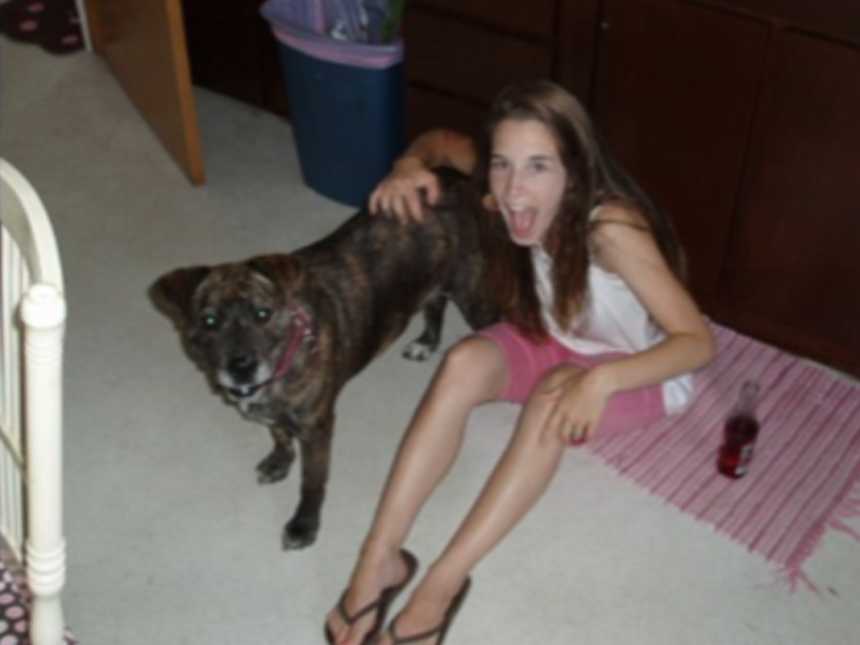 I am convinced that Georgia knew I was hers from the first day she met me. Even though she bared a variation of my grandpa's name, I wasn't so sure. She followed me everywhere and would not let me out of her sight ever.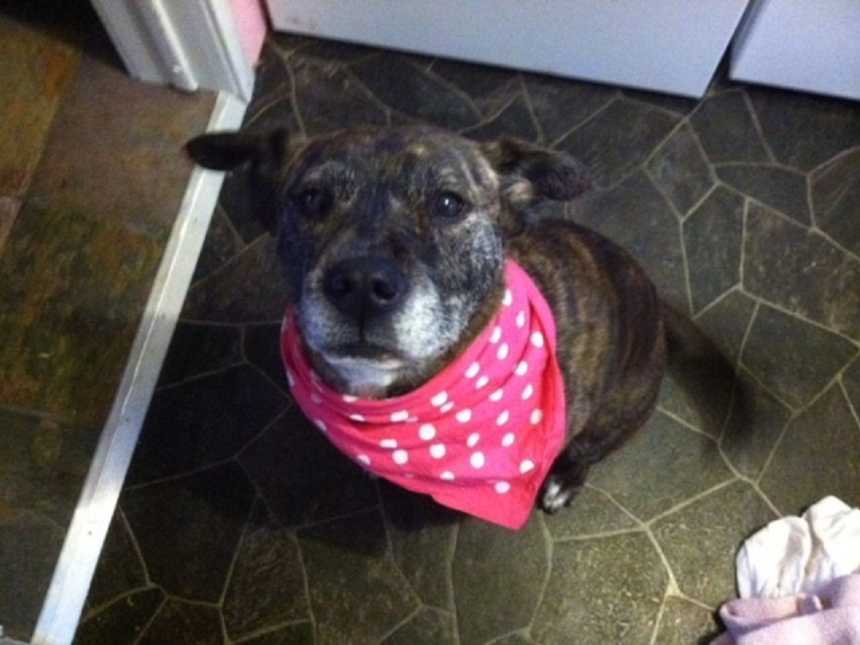 She was so smart and loved me for no reason, and by Christmas that year, I knew that she was my soulmate. We adopted her for Christmas, and little by little I was able to find joy in life again.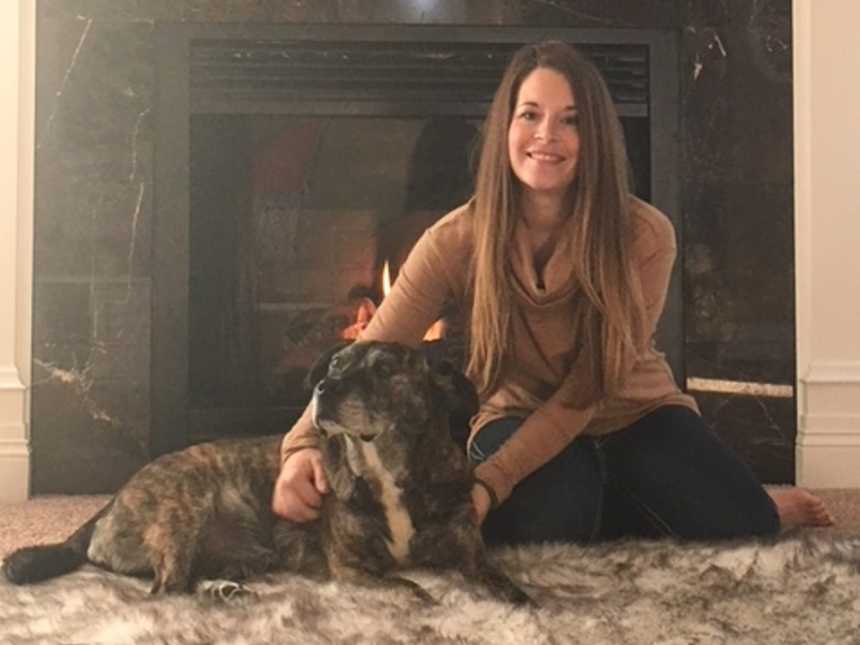 A year later, I was devastated when my husband wanted nothing to do with me and left me.  I could not convince the man I had loved since I was 16 to stay, and my life was over. There was no hope. I cannot even count the number of times I wanted to end my own life. The only thing that kept me from killing myself was that I didn't want my Georgie to have to go back to the kennels where she spent most of her previous life where no one wanted her.
Every night I would cry, and every night she would lay her head on my neck and lick my tears. She never left my side.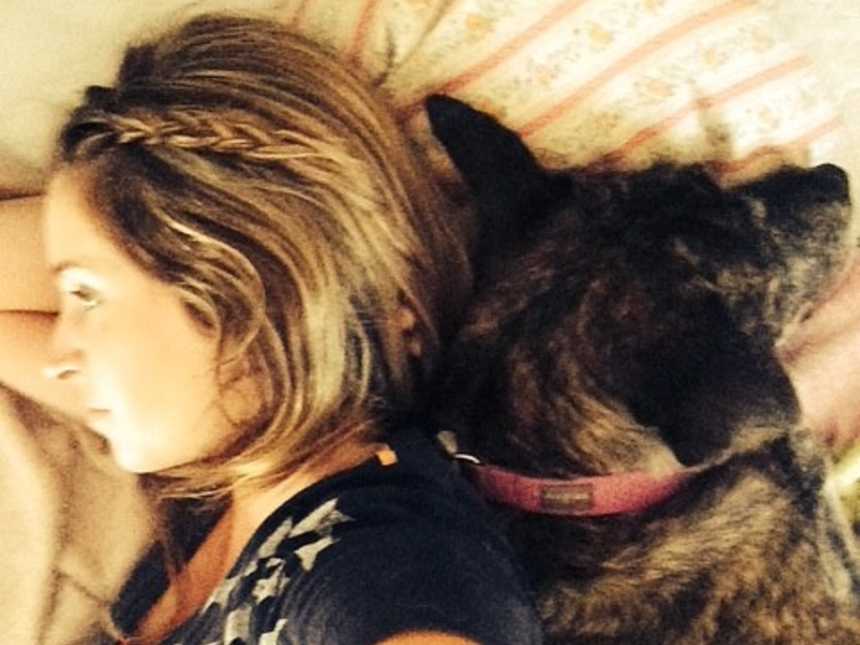 The depression from this lingered for almost four years. If you saw me at work, you would have never guessed this hidden secret. I battled getting out of bed most mornings. My house was a mess. And, as soon as I would get home from work, back to bed I would go; it didn't even matter if the sun was still in the sky. Was it by chance or by destiny that Georgia was my dog? I am sure you can guess my conclusion. God gave me a gift of a beautiful dog who had known and experienced her own hopelessness and despair once upon a time ago. She was my dog, because she just had to be. We were soulmates.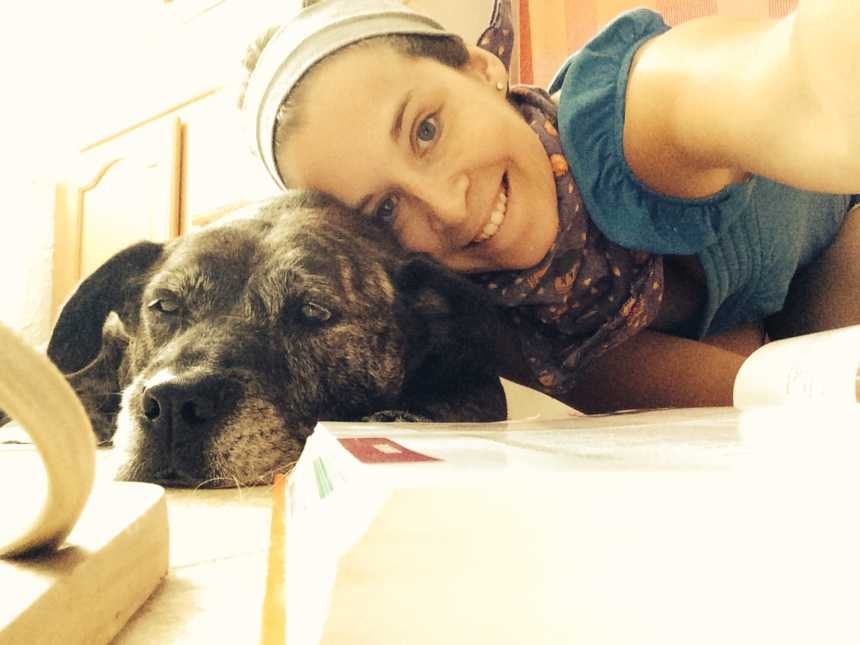 This May, Georgia and I started a new chapter of our lives with a new home on the golf course. I am so thankful that she got to spend the first seven months with me in the new house and create new memories. She absolutely loved it out here.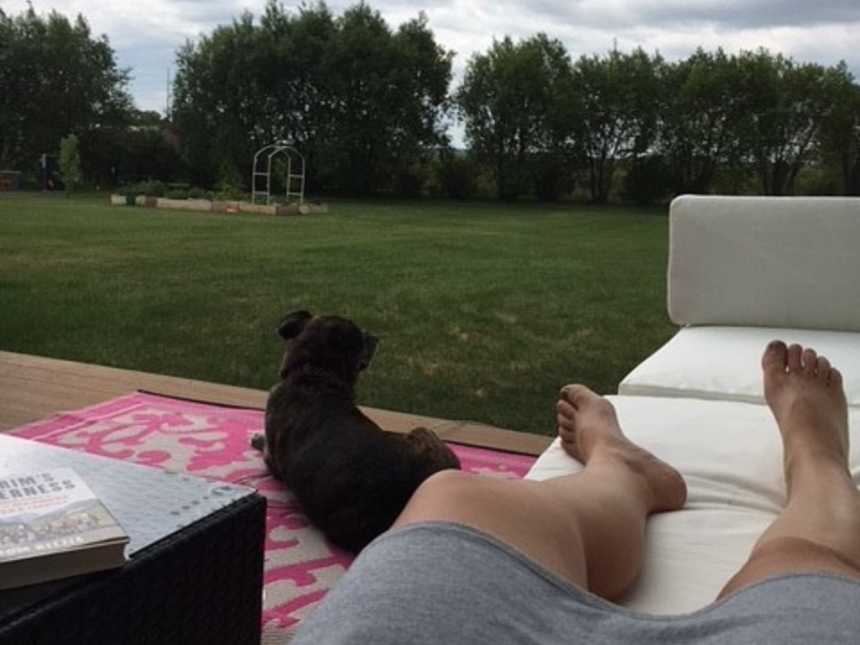 On December 17th, Georgia Christmas's heart gave out. I now find myself in a place of deep sorrow. How do I get through this pain without my best friend? I don't have the answer, but I know this: I cannot allow the grief to take over as this cloud has done so many times before. Georgia will continue to be my strength, because I know she would never want me to be in that tunnel of depression again. In her honor, I will carry on."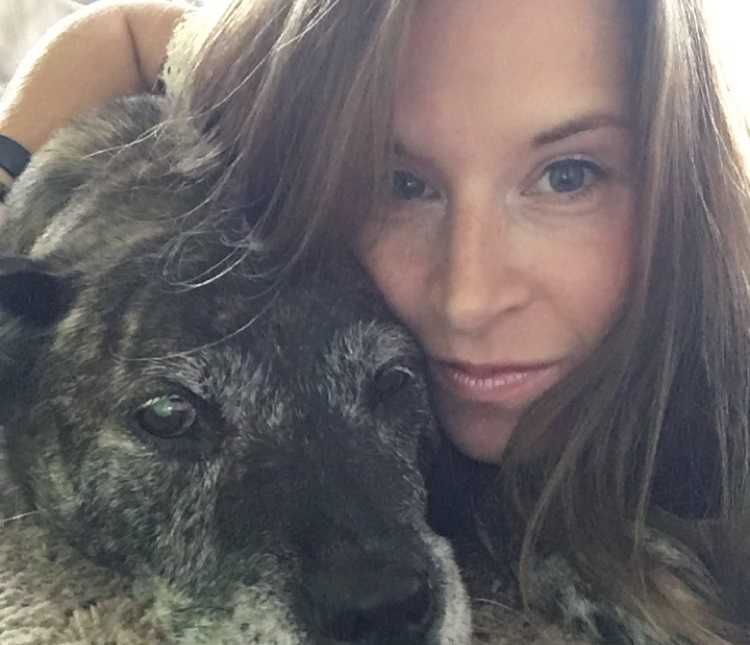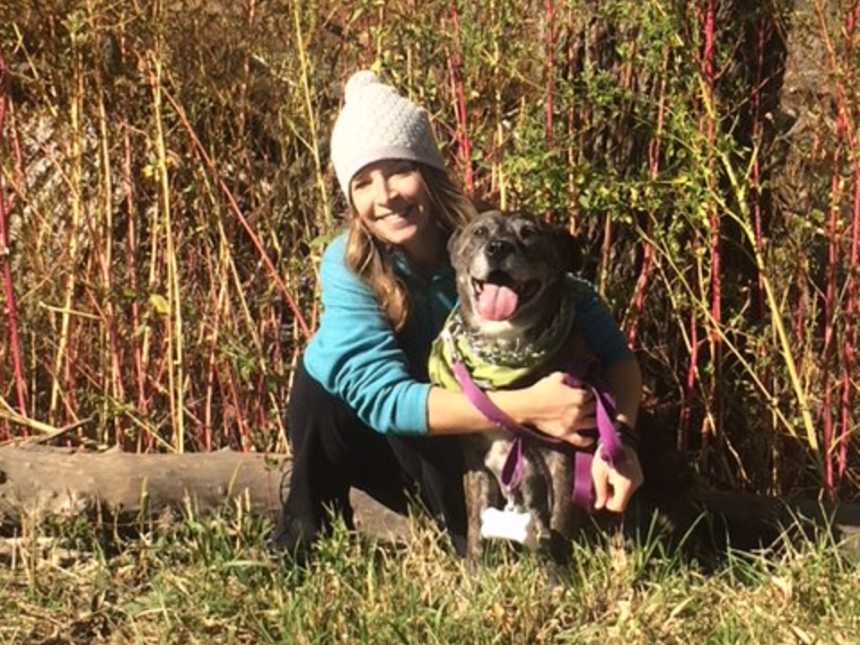 This story was submitted to Love What Matters by Andree Hayes, 35, of Mapleton, North Dakota. Submit your story here.
SHARE this story on Facebook if you believe in the healing power of pets.